The pressure cooker used to be a thing of a past that your grandma used to can her fresh produce. Now you might have noticed pressure cookers are one hot commodity right now and were on everyone's wish list this holiday season.  Pressure cookers offer a multi-tasking superpower to get the job done fast and serve flavorful dishes to your family. Pressure cookers have changed and adapted over the years and are a lot safer, and make cooking a home cooked meal a breeze in no time flat. The Instant Pot is taking the world by storm, and if you are curious about the wonders of a pressure cooker than read this guide.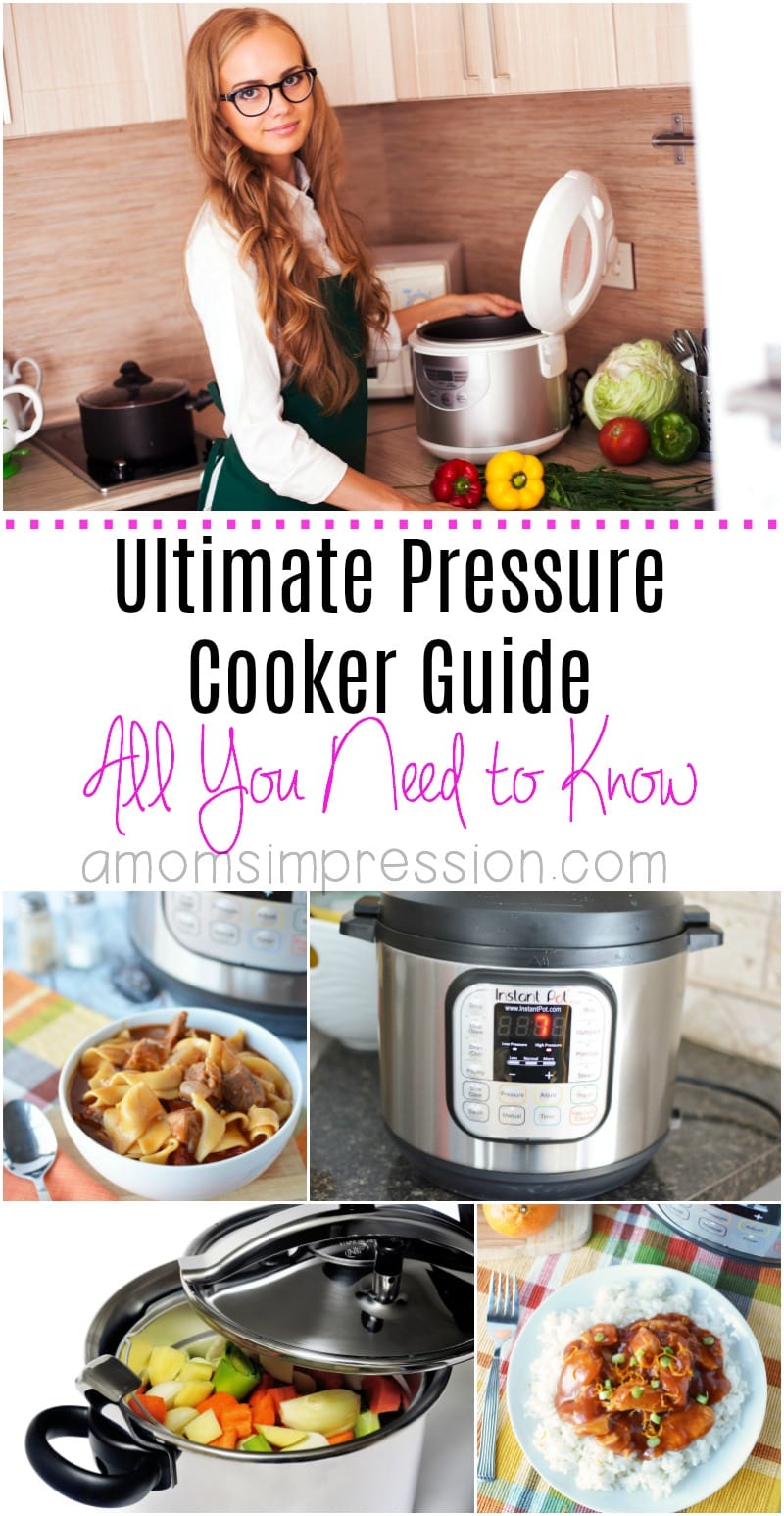 I will share the top 3 most popular pressure cookers on the market right now, benefits of owning one, stovetop pressure cookers vs electric versions and more. This can be a way for you to decide if investing in a pressure cooker is the right decision for you and your family. I love mine and highly recommend it, but I know for some it can be scary and a hard decision if they will use it or not and like it.
Frequently Asked Questions About The Pressure Cooker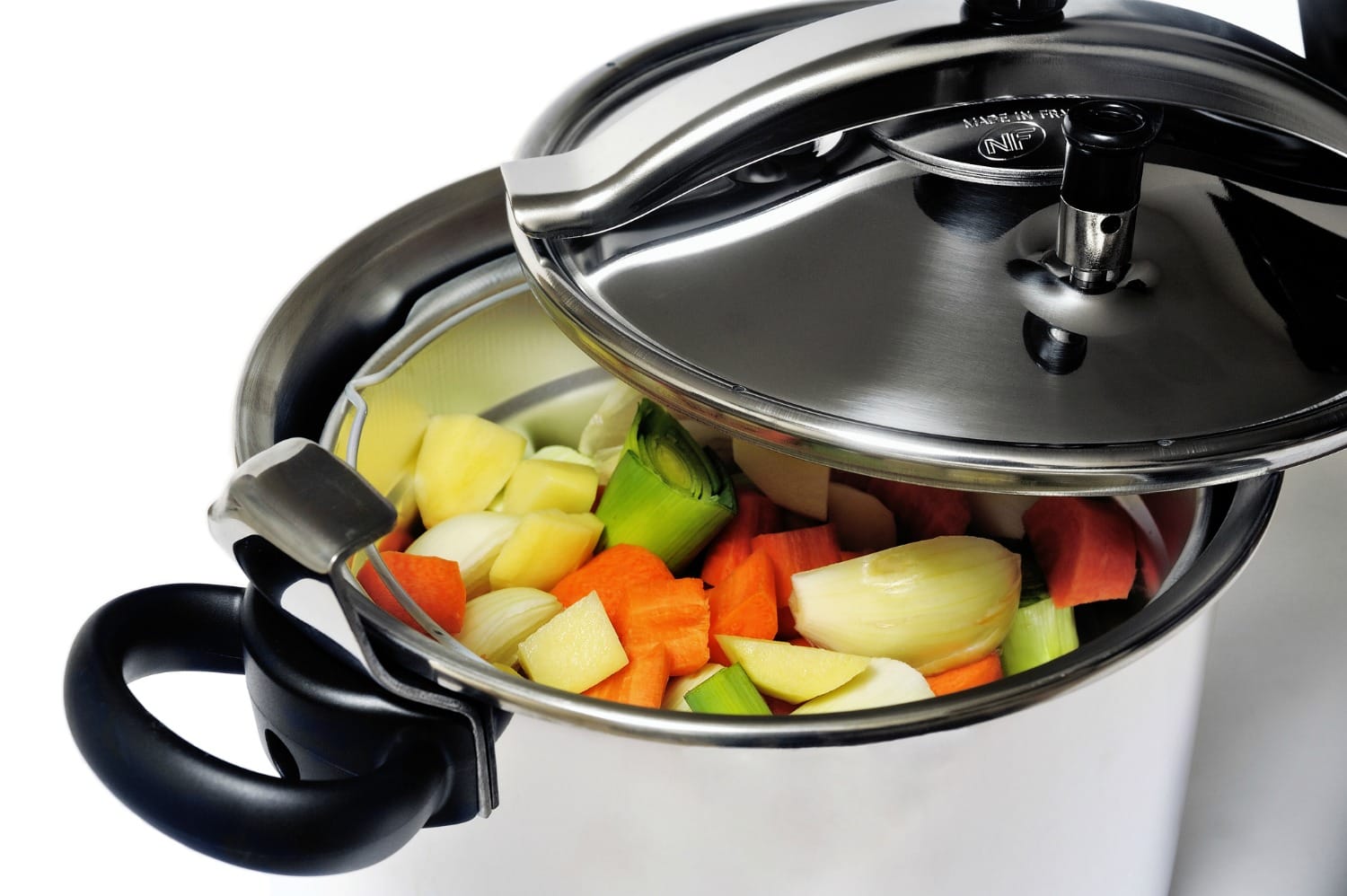 What Is A Pressure Cooker and How Does A Pressure Cooker Work
A pressure cooker is a small kitchen appliance that you can use to cook an assortment of dishes and sides for your family. You might have heard people talking about how versatile it was, and that they can toss out their rice cookers, slow cookers, and more and replace it with a pressure cooker, which does it all.  It is similar to a slow cooker, where it has a metal bowl inside where you put your ingredients, select a setting and then let it cook away. There are many models of pressure cookers on the market right now, but they all work in a similar way. An electric pressure cooker works off steam pressure, it builds up a lot of steam within the cooker, and that pressure helps your food cook a lot faster and seals in flavor. For example, you can cook a full roast in under an hour, whereas general oven style it takes a lot longer. But by using a pressure cooker it cooks your dishes faster and it helps preserve the vitamin and minerals in your roast and other dishes. It is great for making grains and even beans, it helps reduce the amounts of lectins and phytic acids making them more digestible for your guts.
Some Awesome Benefits of a Pressure Cooker
Cooks food a lot faster| Most pressure cookers allow you to cook dishes around 70% faster than a traditional stovetop or oven method. For a busy mom or someone who doesn't like to spend a ton of time cooking, this is a huge plus to benefits.
Helps lock in moisture so your dishes are moist and flavorful| Because pressure cookers get locked in and have loads of moisture it helps keep your meat dishes nice and moist, and it seals in those flavors that you season your dishes with.
Helps preserve vitamins and minerals in the foods you cook| The cooking technique of a pressure cooker is different from a slow cooker, oven, or even frying pan. It really helps preserve the nutrients in your vegetables, meats, and more. I love this benefit of preserving the nutrients of the food so we consume it instead of waste it like other cooking methods.
Uses less energy than stove or oven| A huge plus, using a pressure cooker you will find saves a lot of energy. It takes less time to cook a dish, instead of running your oven for 3 hours, you can run your pressure cooker for 30-45 minutes and the meal is ready.
Cook an assortment of dishes from main dishes, sides, and even desserts| The versatility of a pressure cooker can't be beaten. This little small device takes up minimal counter space and can be used for so many things. Make yogurt, cook up some hard boiled eggs, soups, banana bread and the list goes on. Get rid of other appliances and free up space with this awesome pressure cooker. You can find thousands of pressure cooker recipes to try out, and add to your meal rotation, from looking on my site at recipes I have created to searching Pinterest.
Doesn't heat the house up when you cook| In the hotter months it is hard cooking up a homecooked meal when it heats the entire house up and you wait hours for your house to cool down. Now instead of eating pasta salads every night you can make any dish you want, and use your pressure cooker, and it won't overheat your home.
How to Use A Pressure Cooker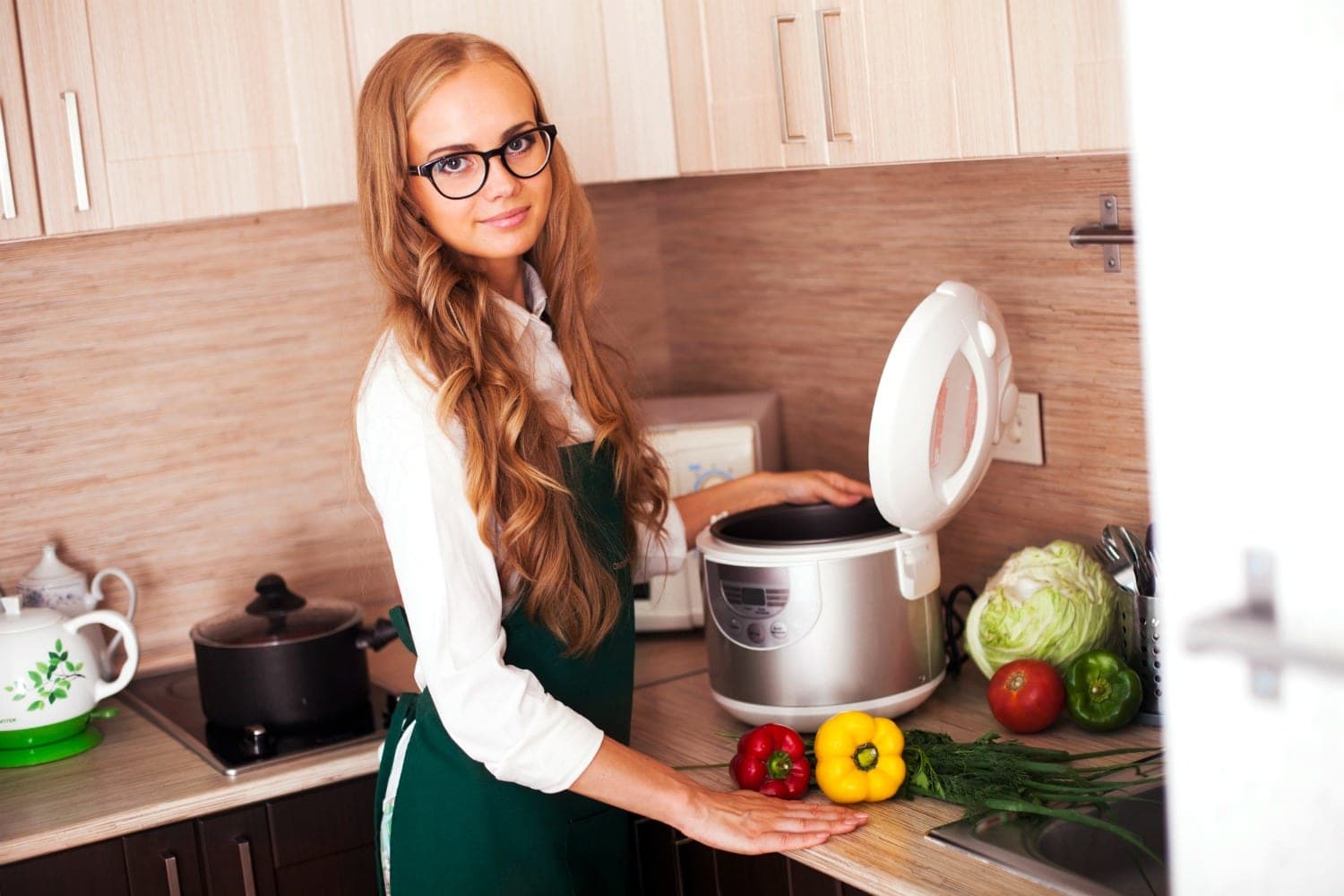 Depending on the type of electric pressure cooker you will buy will depend on how you use it. I highly suggest making sure you take the time to read through the entire manual that comes with your pressure cooker. Most pressure cookers now offer different setting options and then custom cook times if you don't find the setting you need for your dish. With modern day pressure cookers, they are a lot safer than older models, but you need to really be aware of how to work your pressure cooker properly. It isn't like other gadgets and gizmos where you should just wing it. You will find how to release pressure, different setting options, water levels, and so much more that are imperative for cooking successfully with a pressure cooker.
Best Pressure Cooker for Beginners

If you are thinking what is the best pressure cooker to buy, I have the top 3 listed below. These are the ones that are most popular right now, that offer a variety of settings, are user-friendly, and people have a lot of success with. You can find so many different brands out there, and like everything else, it comes down to your cooking preference. Some people rave over the Instant Pot, and others say they prefer the Breville brand. I always suggest reading reviews, talking to friends who own one, and really see what sounds like the best fit for your cooking style.
Instant Pot| This is one of the most popular brands out there. It comes in a variety of sizes to fit your family size and is pretty user-friendly after you read your manual. This simple cooker can replace 9 of your kitchen appliances: slow cooker, rice cooker, steamer, and much more. Not sure what size is perfect for you? Check out our guide to finding the right size Instant Pot.
Breville Fast Slow Pro| This does cost on the higher end, but it has an LCD screen to help you know when your cooker is pressurizing and even when it is cooking or releasing steam. It has 11 different cook settings and even a custom option if you don't find your setting needs in one they have programmed. A lot of people love this pressure cooker.
Power Pressure Cooker XL| An affordable but easy to use the pressure cooker that is similar to the other brands above. This pressure cooker has multiple settings with the touch of a button, and you can season your pan for optimal flavor in your dishes when you go to cook them. Like all other pressure cookers, you can cook a variety of dishes in your cooker.
Instant Pot DUO Plus 60, 6 Qt 9-in-1 Multi- Use Programmable Pressure Cooker, Slow Cooker, Rice Cooker, Yogurt Maker, Egg Cooker, Sauté, Steamer, Warmer, and Sterilizer
Breville BPR700BSS The Fast Slow Pro, 6 Quart, Silver
Power Pressure Cooker XL 10 Qt
Stovetop VS Electric Pressure Cookers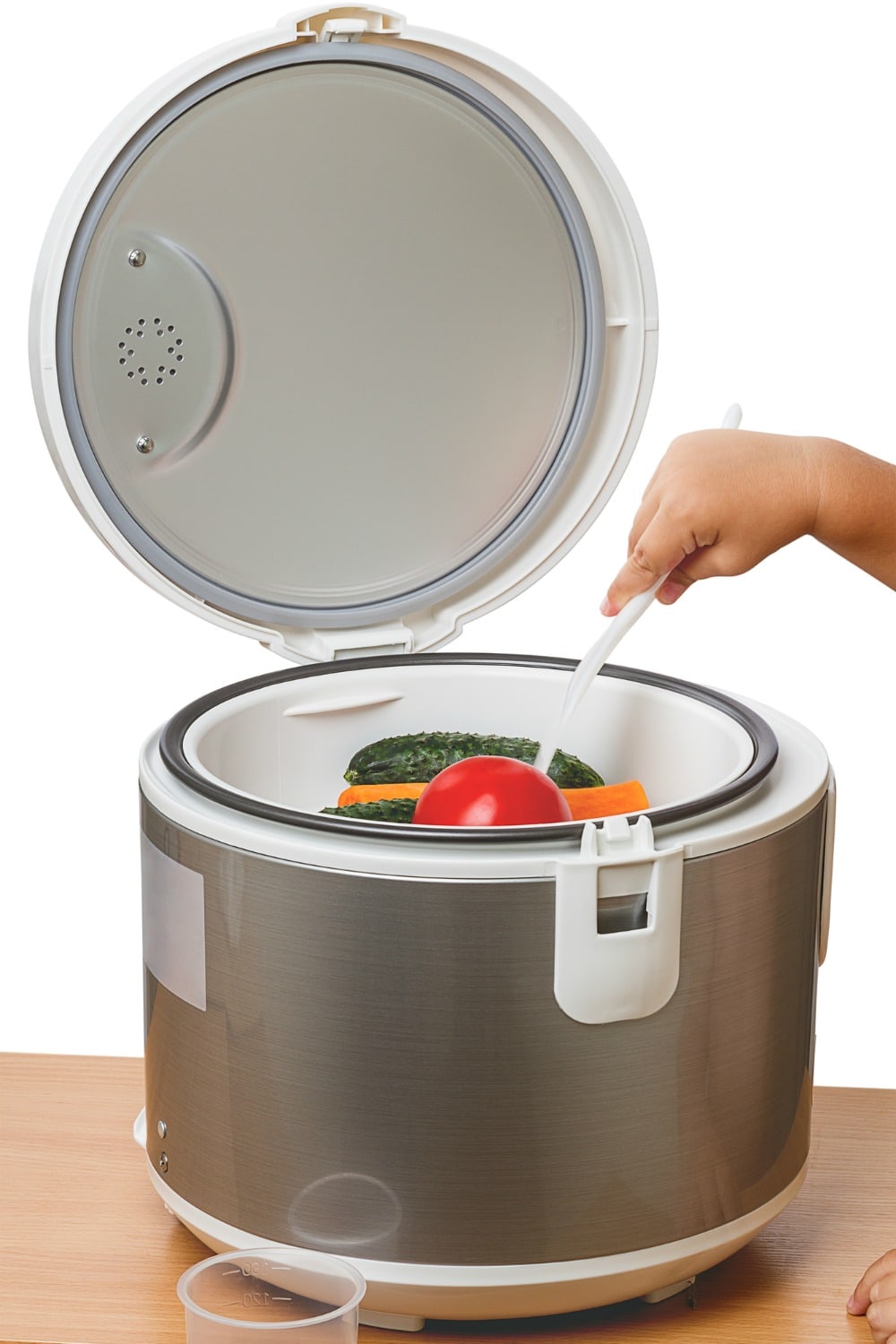 There are stovetop models of pressure cookers where it can be used as a pan or pop on the lid and it transforms into a pressure cooker. No plugging in, which is a nice perk. Stovetop pressure cookers are more affordable, but the versatility can't compare to an electric pressure cooker. Anymore I am always reaching for my electric pressure cooker because I love how it has timers, sensors that are built in to adjust pressure and heat as your dish cooks, and with a stovetop pressure cooker, you just don't have that technology. Plus having the sensors in the electric cookers also brings more of a sense of peace that it won't explode because it constantly has a monitor of the pressure levels.
How to Clean A Pressure Cooker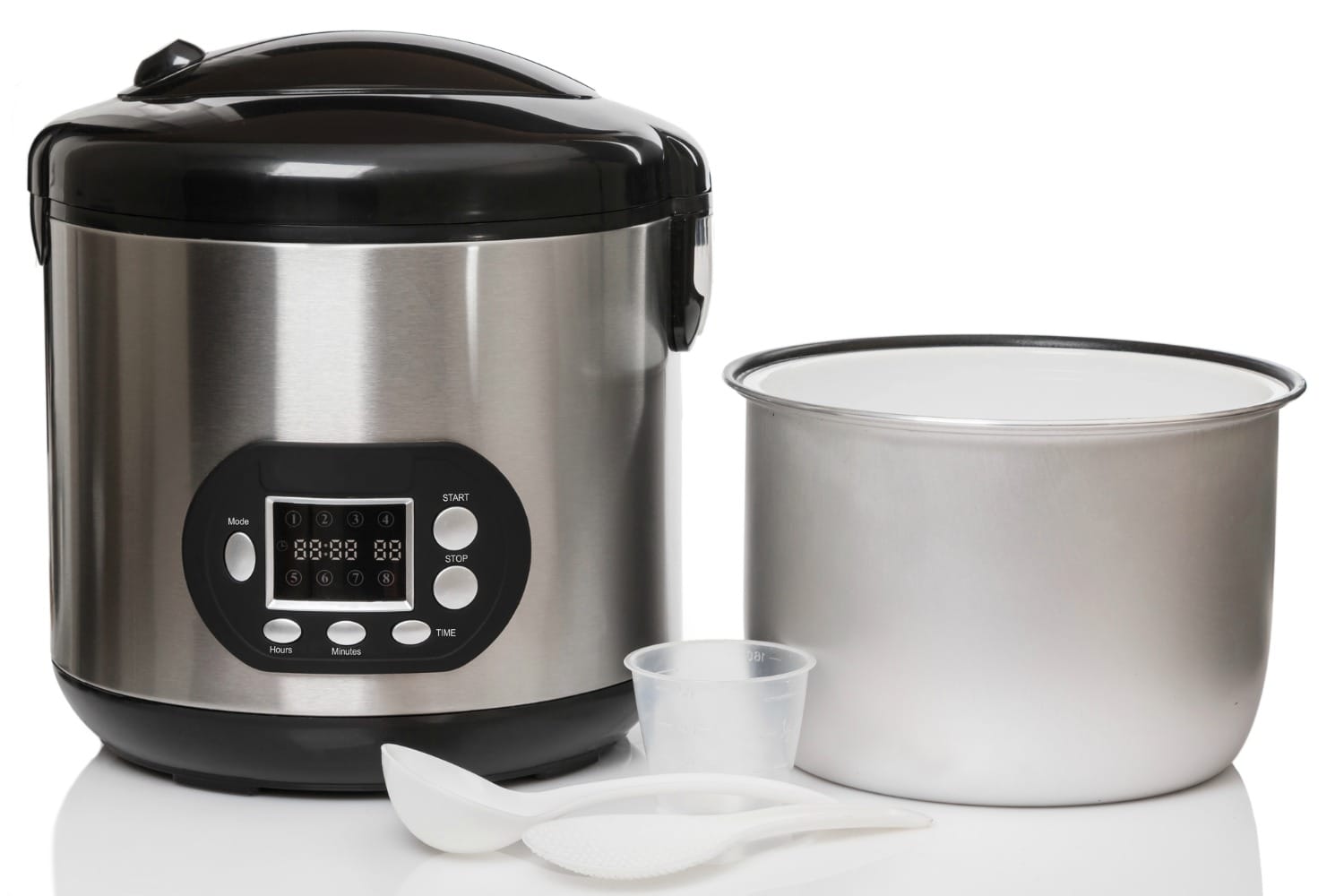 Have you ever bought an appliance and loved it, and then the next thing you know it takes hours to get it clean? That is something I am not a fan of. I want to have fun kitchen appliances, but I want them to be easy to clean up as well. If I can cook food in a fraction of the time, I don't want to make up that time scrubbing away. With pressure cookers, I have found the cleanup really doesn't take much time at all.
After you serve up your dinner, simply wash out your inner pot with warm water and dish soap, and then wipe down the housing unit. This will keep your cooker looking nice and clean. One thing I have found over time is you need to make sure to wash the silicone sealing ring, as that is a place where odors and food residue can build up. A lot of people miss this part of it, and you might find your cooker begins to emit an odor after a while. Also make sure you replace that sealing ring from time to time, as it helps lock in the pressure when you cook. Just make sure after you clean it, that you have it securely fitted back into place for the next use.
Beginner Pressure Cooker Recipes
As the popularity of pressure cookers increases so does the abundance of recipes on social media and on food blogs. In addition to learning how to convert recipes to your Instant Pot, finding easy Pressure Cooker recipes that will work for your family has never been easier. You can find recipes for your Instant pot for most every type of diet. Vegan Instant Pot recipes are becoming more and more popular as well as Paleo pressure cooker recipes and Keto Instant Pot Recipes.
My family loves my chicken Instant Pot recipes that I have shared here on the blog. My crack chicken recipe has been requested more times than I can count by my kids.  There are so many kid-friendly instant pot recipes that are perfect for busy families and the best part? A one pot cleanup! You can see why this appliance is a favorite tool of mine.
Here are a few of our favorite Instant Pot pressure cooker recipes from here on the blog.
25 Easy Instant Pot Dump and Go Recipes
Instant Pot Soup Recipes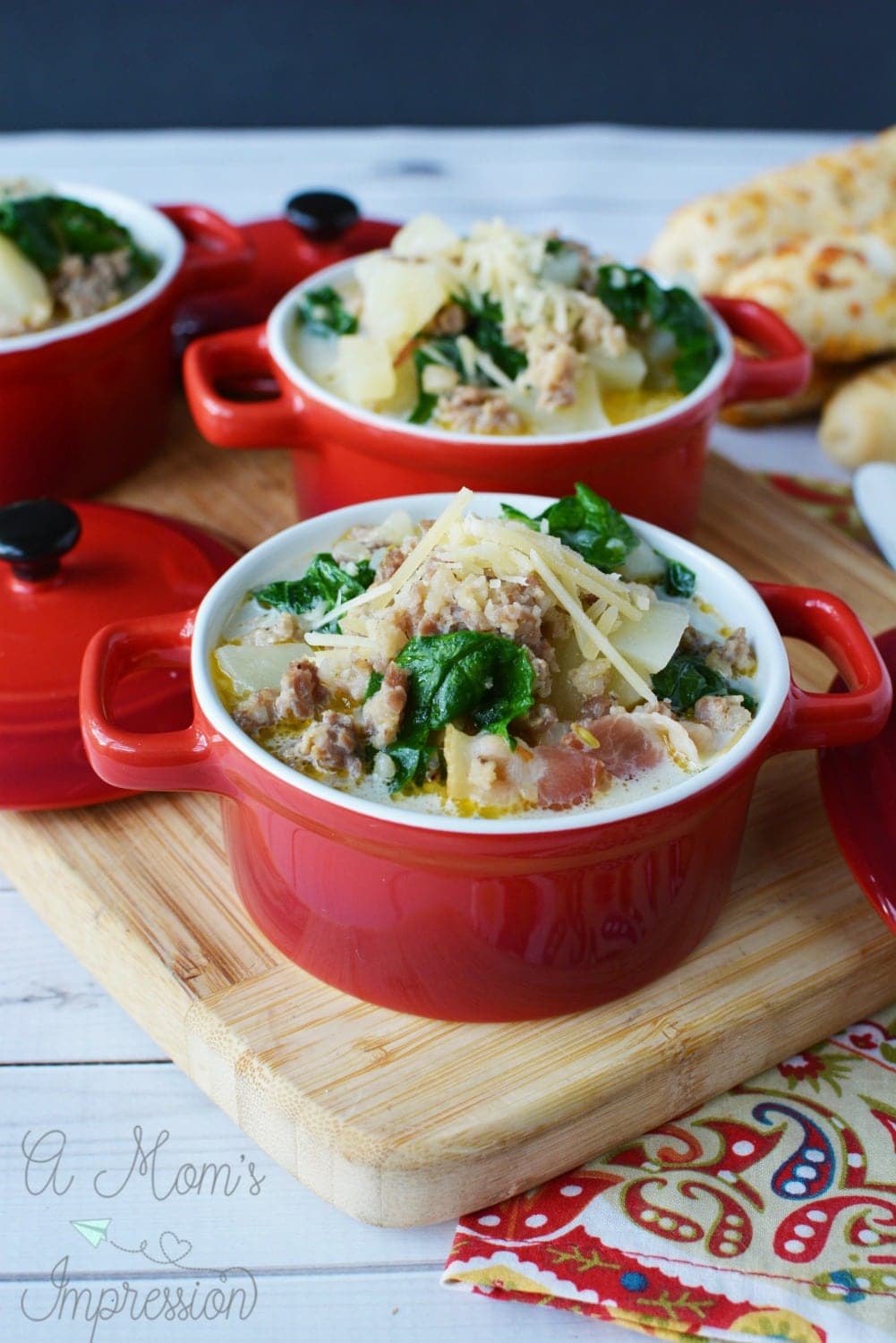 Instant Pot Chicken Noodle Soup
Pressure Cooker Italian Meatball Soup
Instant Pot Irish Colcannon Soup
Instant Pot Crack Chicken Noodle Soup
Instant Pot Vegetarian French Onion Soup
Instant Pot Broccoli Cheese Soup
Instant Pot Chicken Gnocchi Soup
Instant Pot Olive Garden Pasta Fagioli
Instant Pot White Chicken Chili
Instant Pot Potato Soup with Bacon and Cheese
Instant Pot Chicken and Dumplings
Chicken Recipes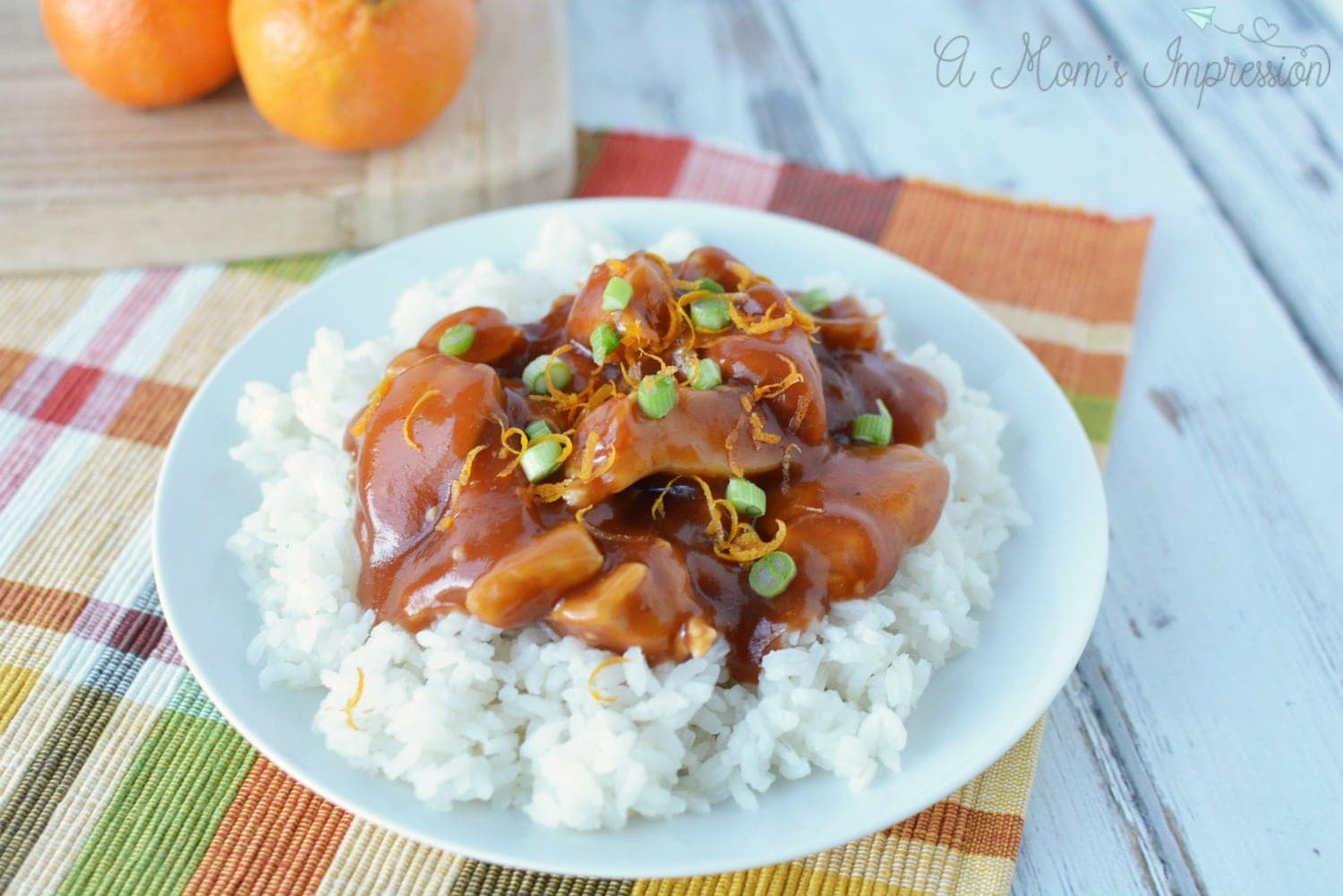 Pressure Cooker Orange Chicken
Instant Pot Honey Garlic Chicken
Instant Pot Chicken Burrito Bowl
Instant Pot Chicken and Dumplings
Instant Pot Tuscan Chicken Recipe
Instant Pot Lemon Garlic Chicken
Easy Instant Pot Mississippi Chicken
Main Dishes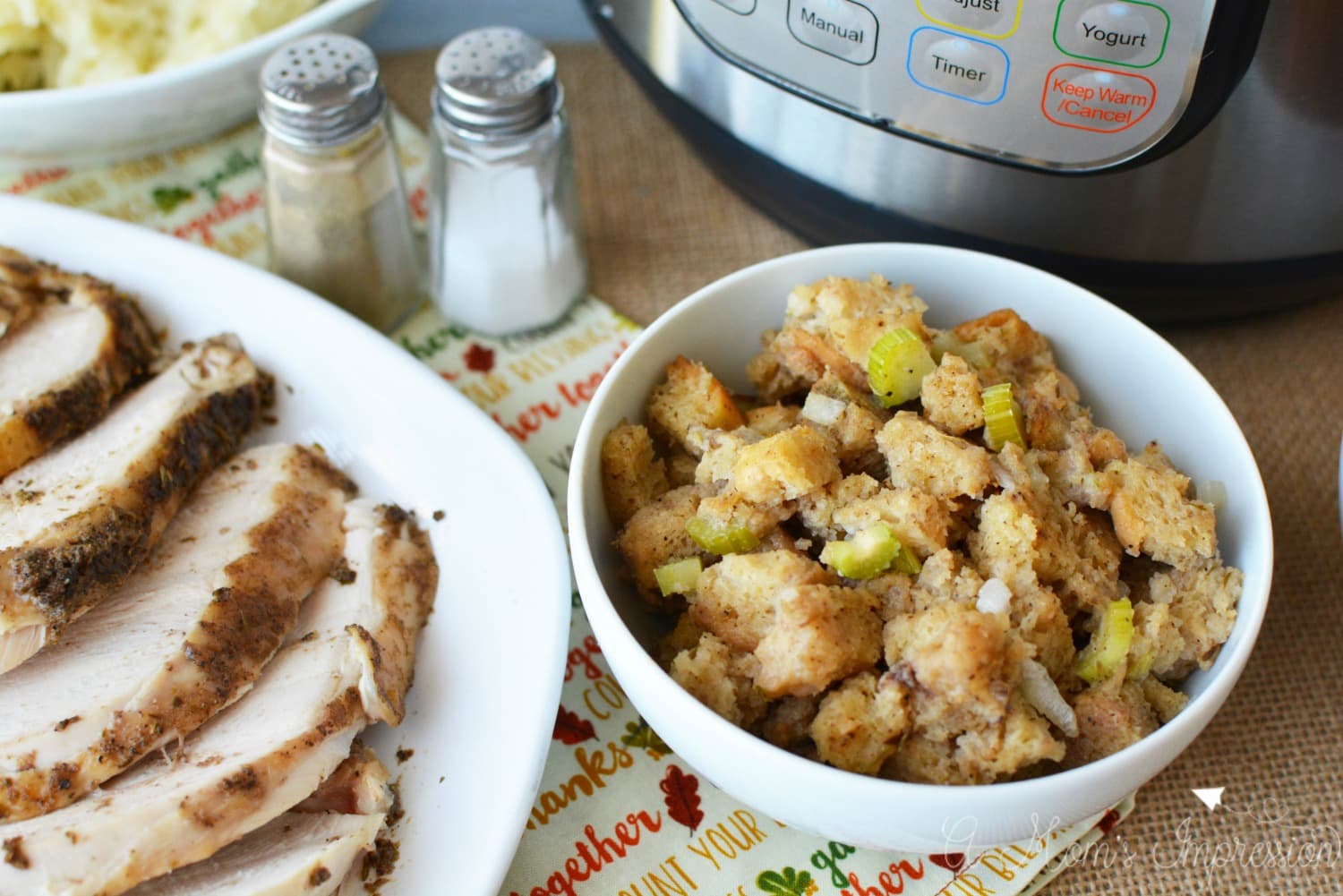 Instant Pot Turkey Breast, Stuffing and Gravy Recipe
Instant Pot Breakfast Casserole with Bacon Asparagus and Caramelized Onions
Instant Pot Egg Bites (Starbucks Copycat Recipe)
Pressure Cooker Corn Dog Bites
Instant Pot Honey Garlic Chicken
Instant Pot Mississippi Pot Roast
Easy Instant Pot Stuffed Peppers with Sausage Recipe
Instant Pot Salmon With Lemon Recipe
Vegetarian Instant Pot Lentil Curry with Sweet Potatoes (Vegan)
Pasta Recipes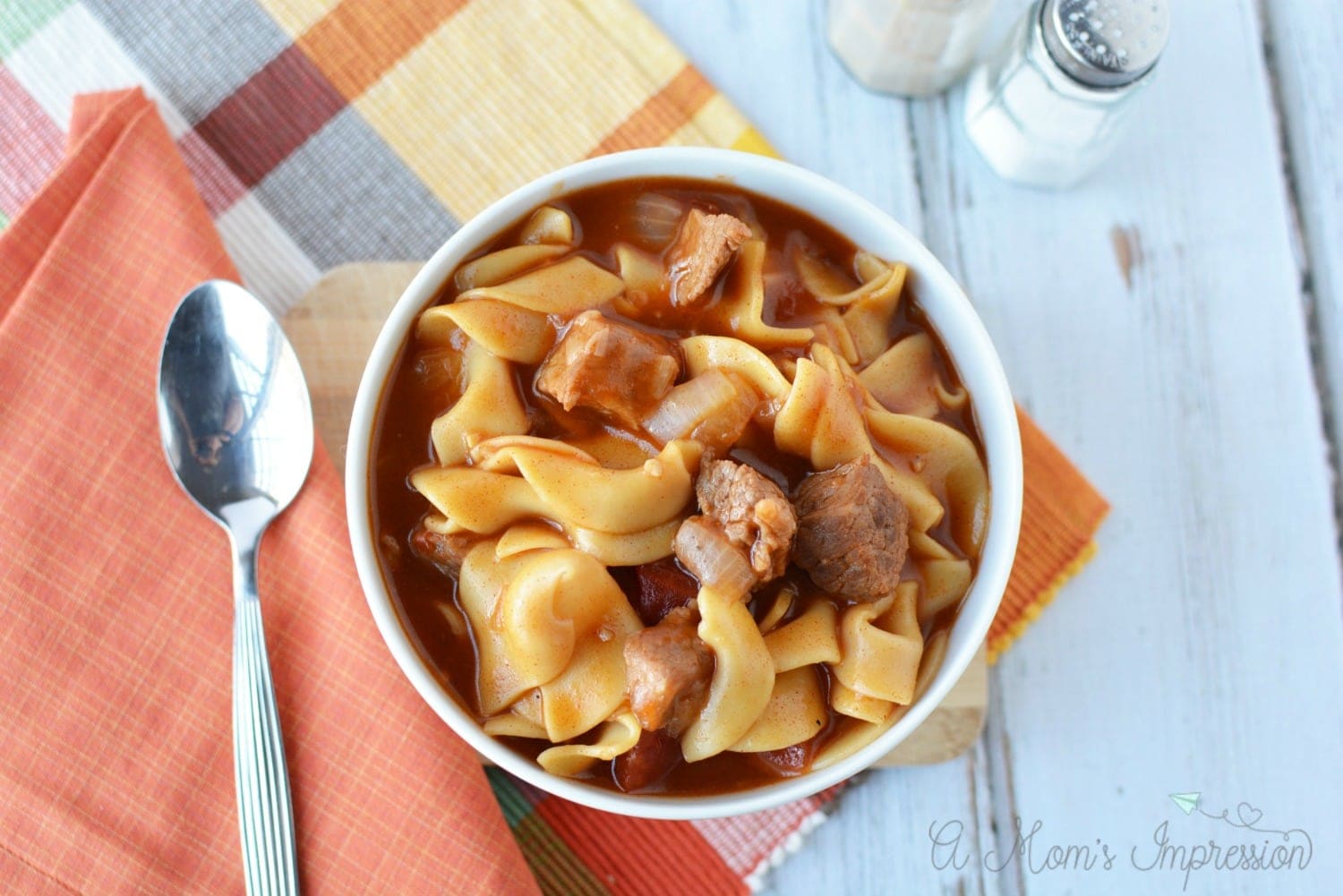 Pressure Cooker Hungarian Goulash
Instant Pot Cheeseburger Macaroni – Copycat Hamburger Helper Recipe
Instant Pot Macaroni and Cheese
Instant Pot White Chicken Spaghetti
Instant Pot Crack Chicken Pasta
Side Dishes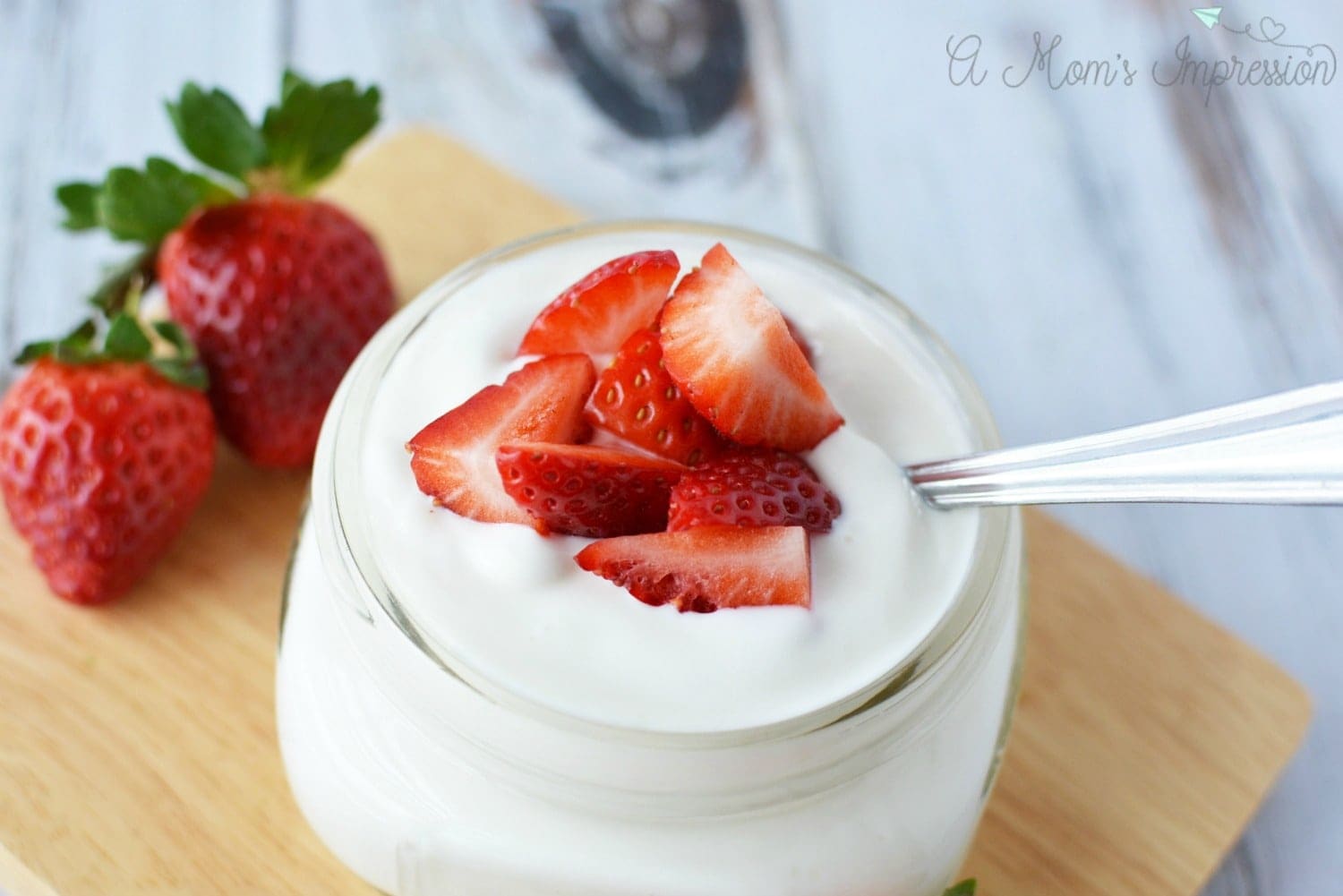 Homemade Instant Pot Cranberry Sauce
Instant Pot Brussels Sprouts with Bacon and Balsamic Glaze
Instant Pot Hard Boiled Eggs – The Best Thing Since Sliced Bread! (With Video)
Desserts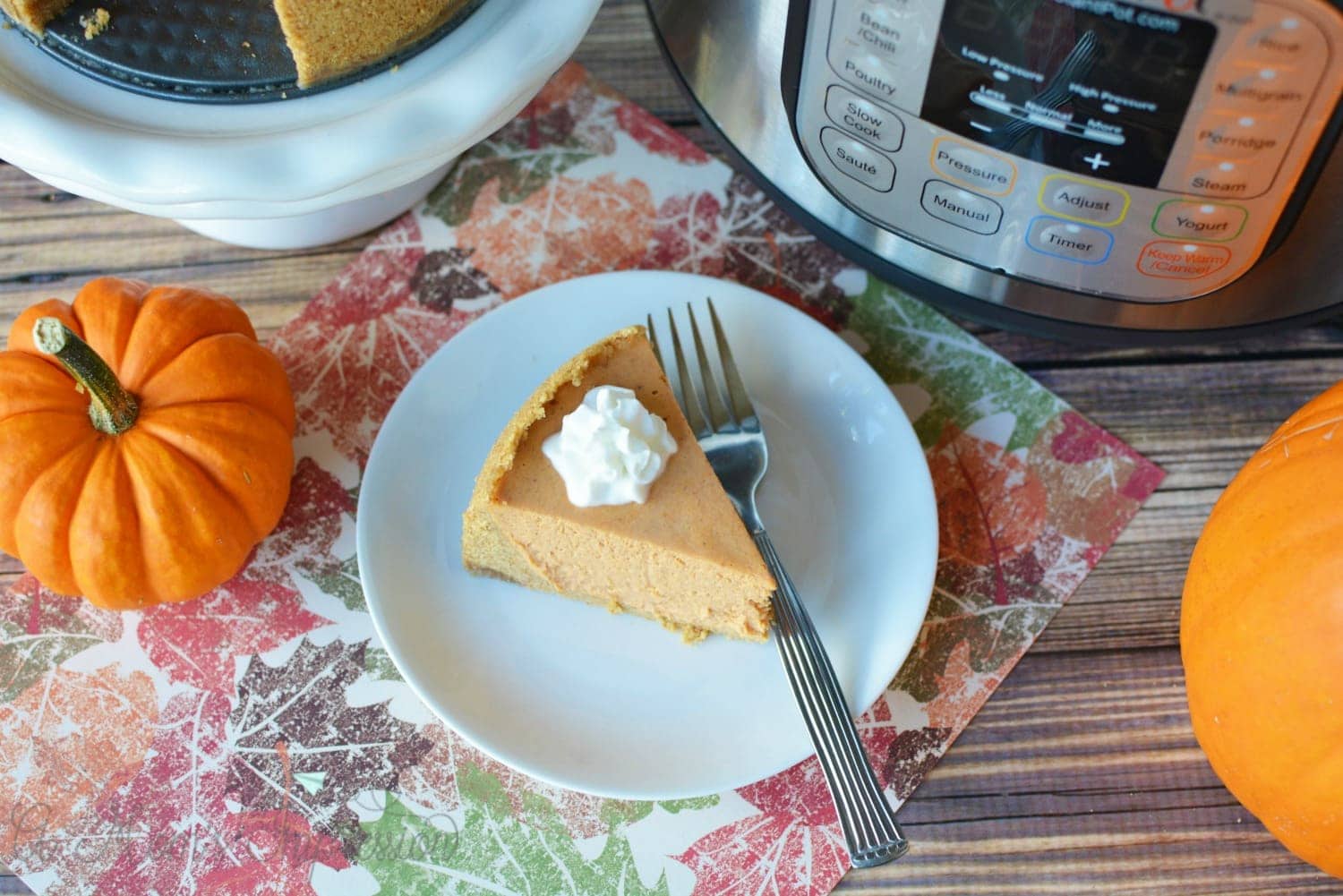 Instant Pot Pumpkin Cheesecake
Instant Pot Banana Bread with Cream Cheese Icing
Instant Pot Animal Cookie Cheesecake Bites
As you can see a pressure cooker can be a wonderful investment for your everyday life. I use mine all the time and truly can't get enough of it. Once you test the waters with a few recipes you will become confident and really enjoy trying out delicious recipes, and love how fast and easy it is.