Get ready for the upcoming holidays with Hallmark Publishing's newest release, "On Christmas Avenue". This heartwarming story is now available in Paperback, e-book, and Audiobook.

Thank you to Hallmark Publishing for sponsoring this post.
About "On Christmas Avenue"
Evan, the county sheriff, knows that businesses are struggling in the small town of Clark Creek. But unlike the mayor—who happens to be his mother—he doesn't think that hiring a "Christmas Consultant," whatever that is, will help. Especially when this Christmas Consultant proposes a holiday parade that seems likely to overwhelm his staff and leave the town in even more debt.
My Thoughts
I love a good romantic holiday story and "On Christmas Avenue" delivers. "On Christmas Avenue" tells the story of Evan and Mary, who in true Hallmark fashion, are on opposing sides of a situation but are thrown together for the good of the town.
Mary is a consultant who is hired to give the town a boost by throwing a parade. Evan is concerned about the cost of hiring a consultant and is worried that this will backfire and put the town in an even worse position. They end up working together and sparks fly!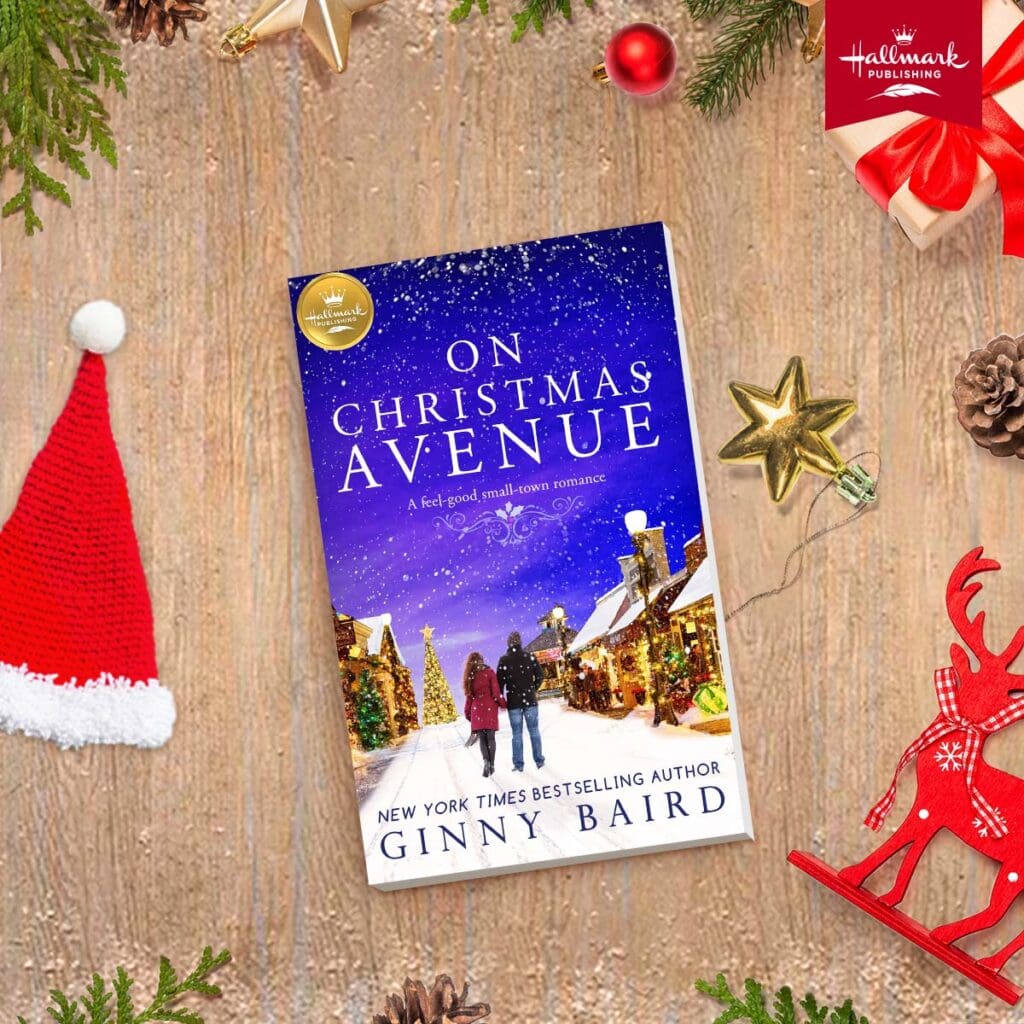 If you are a fan of Hallmark movies, you will love this book. While a bit predictable, it is a fun, feel good story about a budding romance in a quaint little town. It has all of my favorite parts of a Hallmark Holiday movie, the decorating of the Christmas Tree. The saving of a town suffering from financial stress. It was a simple read that had me laughing and smiling the entire time. It was a wonderful holiday break that is much needed in the heat of this September weather. It had me looking forward to the holiday season.
You can learn more about "On Christmas Avenue" here!
Homemade Turkey Stuffing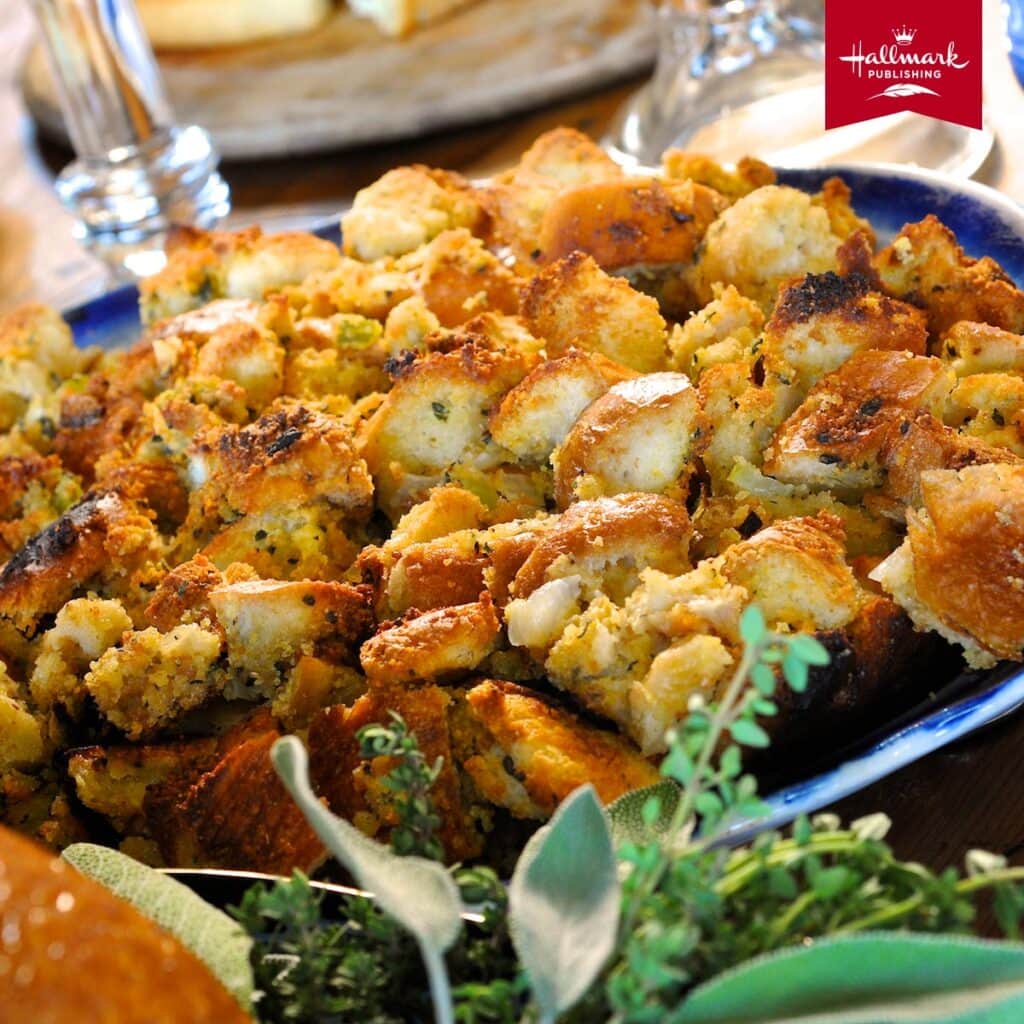 In On Christmas Avenue, Evan invites Mary to his family's Christmas dinner, featuring his dad's delicious stuffing. Mary's never been one to put down roots, but as she celebrates with Evan, she imagines what it might be like to settle down. Here's that traditional stuffing recipe for your own table…and you don't have to wait for the holidays to make it. After all, life is a special occasion!
Get the recipe here: https://www.hallmarkchannel.com/hallmark-publishing/homemade-turkey-stuffing
About Author Ginny Baird:
Whether writing lighthearted romantic comedy or spine-tingling romantic suspense, romance author Ginny Baird delights in delivering heartwarming stories. She is a New York Times and USA Today bestselling author, a Top 10 Best Seller on Kindle, NOOK and iBooks, and a #1 Best Seller in several Romance and Women's Fiction categories. When she's not writing, Ginny enjoys cooking, biking and spending time with her family in Virginia. Ginny loves hearing from her readers! She invites you to visit her website and connect with her on social media.
Giveaway
Stay tuned for even more Hallmark Publishing holiday releases including Mistletoe in Juneau (10/19), Wrapped Up in Christmas Hope (10/26), and Christmas in Evergreen: Bells are Ringing (11/2). To tide you over I have a fun giveaway package that includes some amazing Hallmark prizes!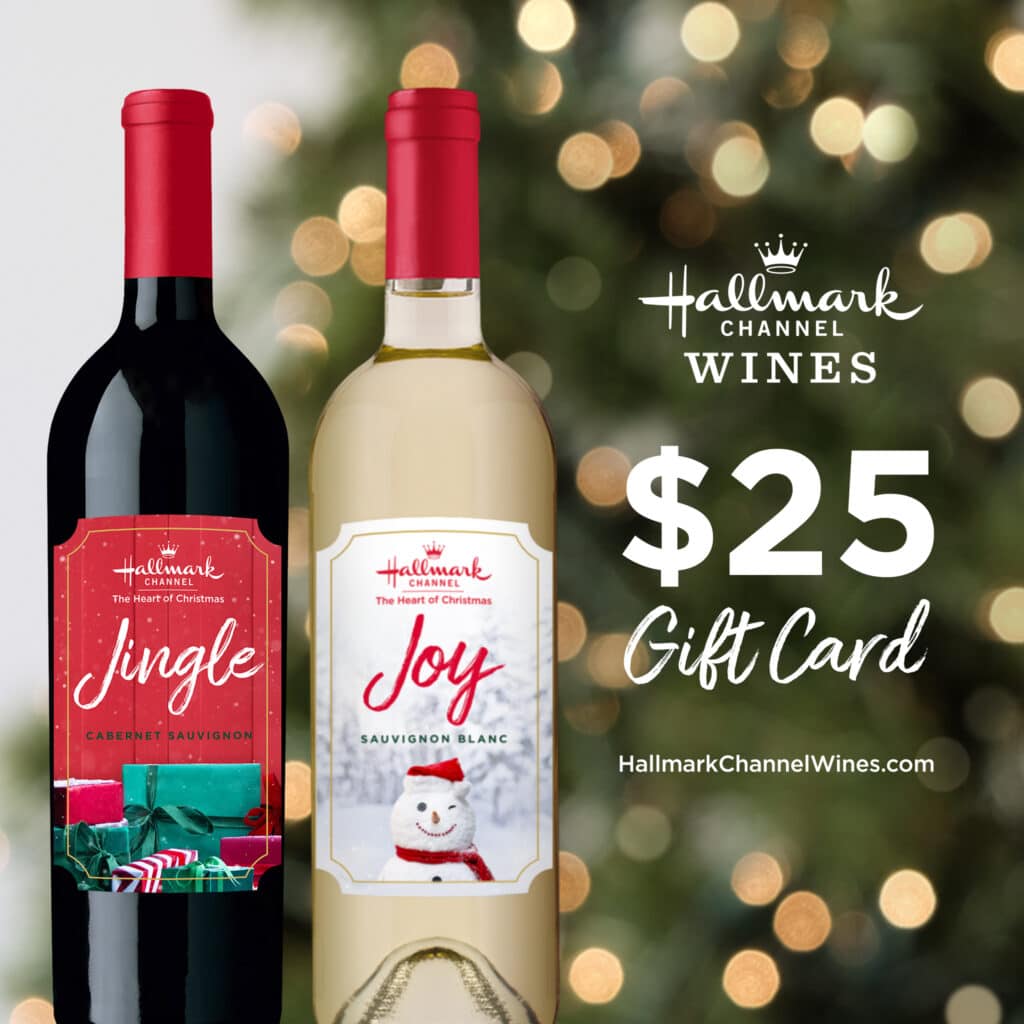 (1) One winner will receive a copy of On Christmas Avenue + $25 Visa Gift Card + $25 Hallmark Wines Gift Card!

To enter, simply leave a comment below telling me what your favorite part of the holiday season is.

This giveaway ends on midnight EST on September 30th.
Good Luck!