Recently Updated! These Fourth of July Crafts are all fun, DIY projects for the whole family. Whether you are just looking for a fun, family-friendly activity, or you want to find affordable ways to decorate for a party, these crafts are just what you needed!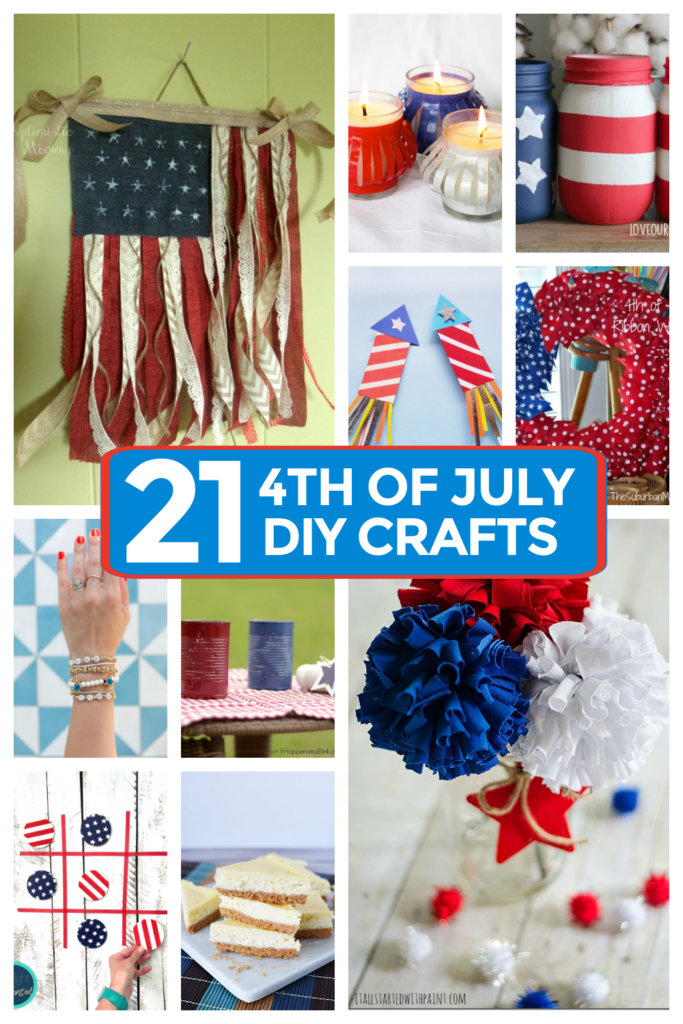 Fourth of July Crafts
By celebrating all things Red, White and Blue and Stars and Stripes, you can make so many common, household items into fun crafts and party decorations. Just grab some ribbons, glue, glitter, scissors, garland, a burlap sack, straws, beads or tissue paper and you are ready to go! All a lot of these crafts take is maybe a quick trip to the Dollar Store!
Fourth of July Crafts
Fun and Easy DIY Crafts to celebrate the 4th of July, Memorial Day, Labor Day or just your love for our Country!

We hope you enjoy these Easy Fourth of July Crafts. Let us know in the comment section which is your favorite one!
AND CHECK OUT THESE FUN AND DELICIOUS PATRIOTIC RECIPES!