I'm becoming known as somewhat of an Instant Pot expert these days. Once people see the benefits of owning an electric pressure cooker, they are ready to invest. Once you make this decision though, it can get a little complicated.  For starters, there are a lot of different Instant Pot Sizes. So one common question that I get is: "what size Instant Pot should I buy"! Here is a little insight on finding the perfect size Instant Pot for your family.
What Size Instant Pot Should I Buy?
Everyone is raving about the latest dinner meal they made in under 30 minutes that was a huge hit! So, what model and size should you buy? You can buy a variety of Instant Pot sizes. With so many options, you might be struggling to know what size fits you and your family's needs. If you're not sure what size is right for your family, let me help! I will give you some insight on what size Instant Pot you should buy.
How Many Different Instant Pot Sizes Are There?
You can buy a 3 quart, 5 quarts, 6 quarts, or 8-quart size. Most of the time people are reaching for the 6 or 8 quarts if they have a family to cook for. This is for the Instant Pot brand, now granted other brands will offer different sizing options if you prefer.
Generally, you will want a 6 or 8 quart if you are cooking for a family. I have made many kid friendly Instant Pot recipes with my 6-quart DUO.  The 3 quart is more for hard boiled eggs, sides or for one person based on how much it can hold size wise.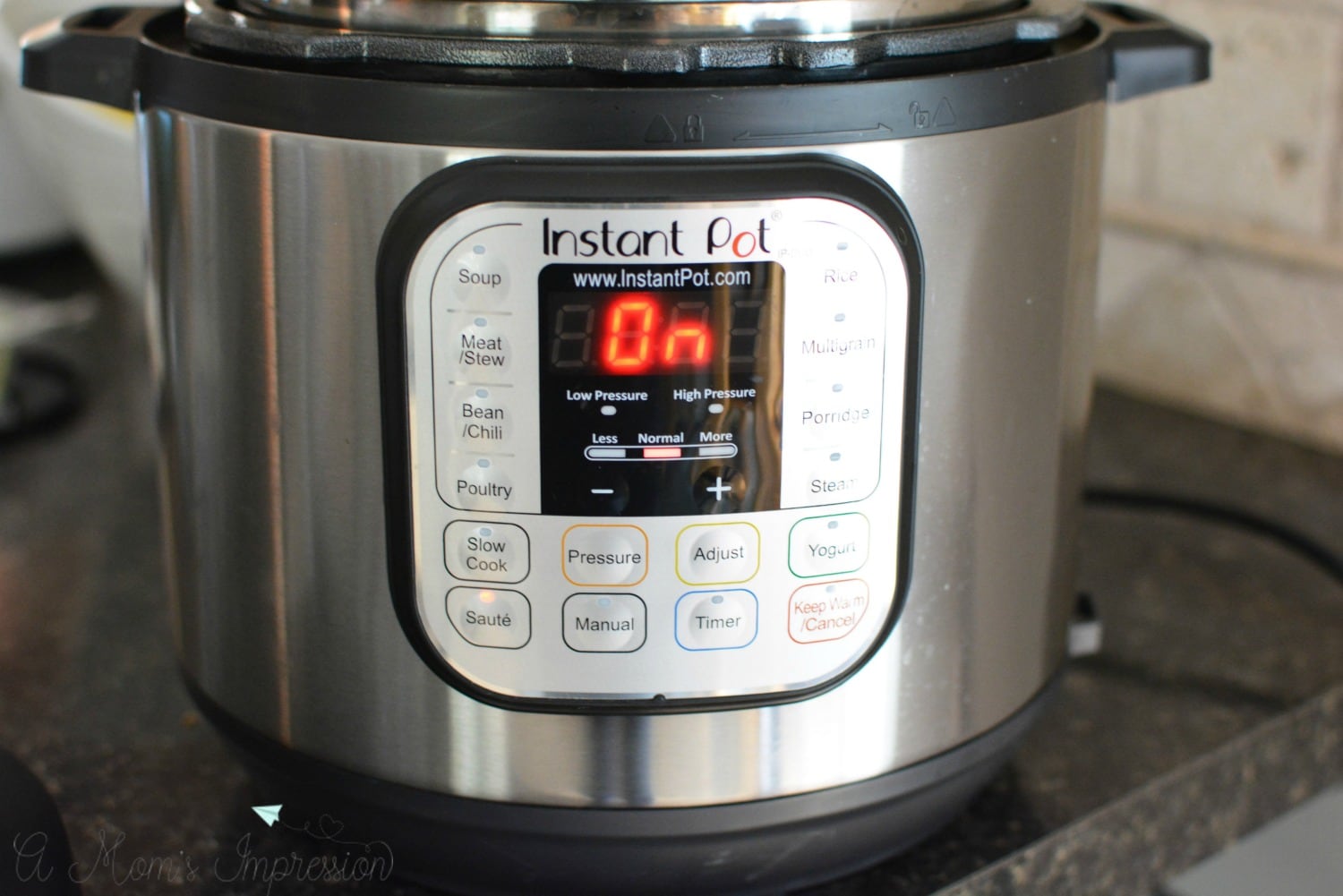 Either the 6 or 8 both can fit roasts, whole chickens, and more inside, and both are great sizes. You can even make even make an Instant Pot turkey dinner right in one pot!
There are a variety of models as well you will need to weigh in on.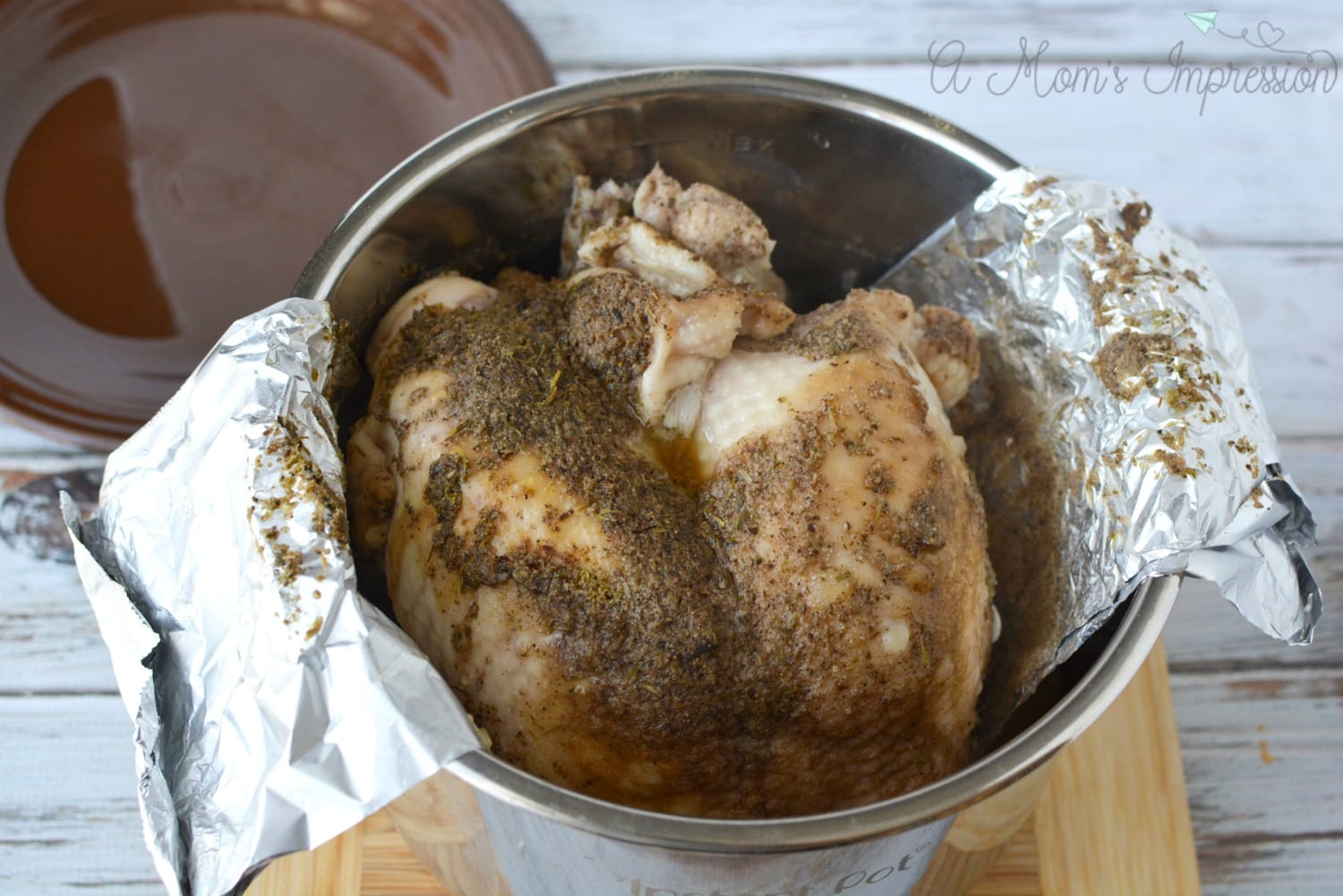 My advice is on what size to buy, choose one with a higher volume capacity than what you might think you will need. I say this because you won't regret having a larger Instant Pot, but you would regret if you wish you bought a bigger size. You have to remember there is a max fill line that doesn't go all the way to the top of the pot. Just because it is 6 quarts doesn't mean you can utilize the entire 6-quart space.
4 Different Model Options  
There are several model choices that each have their benefits. You can see the full comparison on the Instant Pot website. I'm going to talk about the basic differences.
The Ultra

This is a good option for many and offers many options for cooking rice, using as a slow cooker, making yogurt and more. It is the one that does it all just like the other models. This programmable 10-in 1 model is available in multiple sizes and comes with 16 smart built-in programs making this a great choice.
Instant Pot Ultra 6 Qt 10-in-1 Multi- Use Programmable Pressure Cooker, Slow Cooker, Rice Cooker, Yogurt Maker, Cake Maker, Egg Cooker, Sauté, Steamer, Warmer, and Sterilizer
The Lux
This is very similar to the Ultra series but has a few drawbacks. This model doesn't have the yogurt one-touch option, it also only offers a high cooking function instead of high or low. This model comes in a 6 quart or 8-quart size.
If you love making homemade yogurt in the Instant Pot, it is possible in the LUX, you just have to go through some additional steps. I would recommend the Ultra or Duo if you plan on making your own yogurt.
Instant Pot LUX60 V3 6 Qt 6-in-1 Muti-Use Programmable Pressure Cooker, Slow Cooker, Rice Cooker, Sauté, Steamer, and Warmer
The Duo
The DUO is the most popular model right now, and for good reason. Once again available in a variety of sizes, and has some great options. It offers an LCD blue screen with a lot of cooking program options like making cakes, making soup, and more.  It offers a high and low setting for pressure, which low is great for more delicate foods. It doesn't get used as much as the high setting, but I like having the option available.
This is the model that I currently own, and I am looking to add a 3-quart to our household soon since I would love being able to make side dishes in the smaller one and our dinner in our 6 quart.
Instant Pot DUO80 8 Qt 7-in-1 Multi- Use Programmable Pressure Cooker, Slow Cooker, Rice Cooker, Steamer, Sauté, Yogurt Maker and Warmer
The Smart Bluetooth Model 
Truly the Cadillac version of the Instant Pots. If you love technology, boy you will be in heaven with this model. It offers all your awesome cook options and has 14 "smart programs" for you to choose from. It is a Bluetooth model so you can sync to your phone to watch the progress of your meal cooking away while you are off in another room folding laundry, working, or relaxing.
It is really neat, and if you love having the option to monitor food easily while in a different room, this is the option for you.
Instant Pot Smart Bluetooth 6 Qt 7-in-1 Multi-Use Programmable Pressure Cooker, Slow Cooker, Rice Cooker, Yogurt Maker, Sauté, Steamer, and Warmer
Food Sizing 
Size does matter! One thing I like to look at is what will fit inside the Instant Pot. For example, if we make whole chickens a lot, I would like to know does the 5-quart size fit one, or would I need to buy one of the larger Instant Pot Sizes. Below are some food options and I will share what size Instant Pot you will most likely need.
For a 6 quart you could probably fit a 4-5 lb roast easily inside, if you like a lot of potatoes and carrots to go with your roast or want to cook a larger size Instant Pot, I recommend buying the 8-quart size.
The 6 quart is great for this!  It can fit one 5-6 lb chicken in it. If you have a larger family, maybe buy the 8 quarts as it can fit two whole chickens inside. If you love homemade chicken noodle soup you will need one of the larger Instant Pot Sizes like the 6-8 quart options.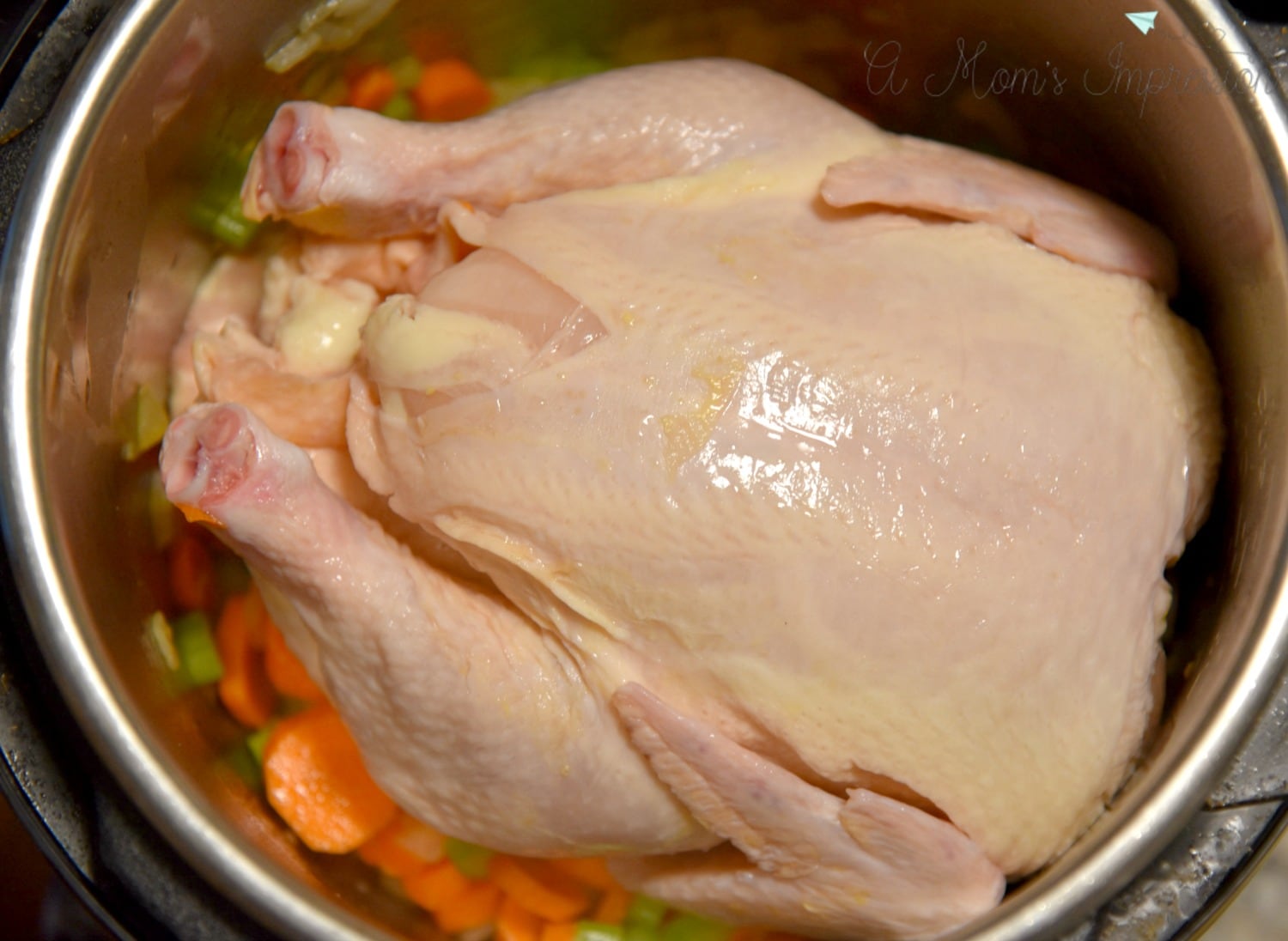 What size Instant Pot should you use if you like to make large batches of foods like rice, chicken, meats, beans, and use to prep or cook for large families? I recommend an 8-quart size. It will give you a lot more space and less time having to keep cooking more batches.
Whatever the size of your household, the Instant Pot is going to be welcome in your kitchen. I hope I could help you figure out what size Instant Pot you need.
Pin for Later