The season of entertaining has arrived!  This is the time of year that I start thinking about the Christmas cookies and treats that we will make this year for our family and friends.  We also start planing out holiday gatherings for the next few months.  We have Thanksgiving and Friendsgiving coming up and I needed to find a tasty dessert recipe that would be a crowd pleaser, these Chocolate Peanut Butter Cookie Bars was exactly what I was looking for.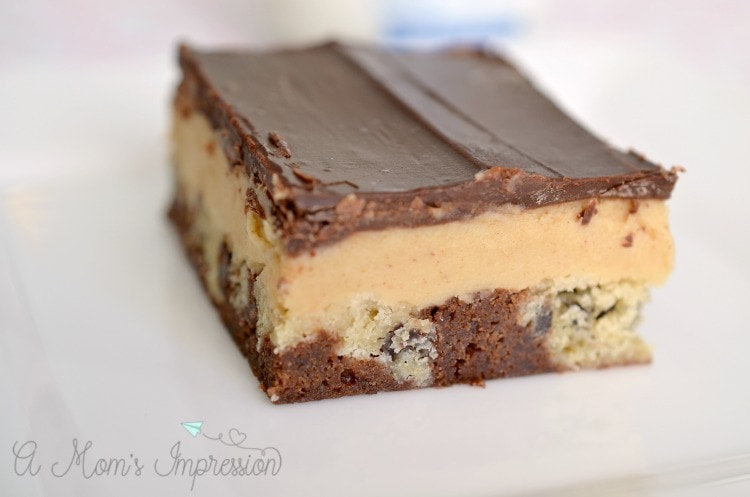 I am a very busy person and I will take some help from the grocery store from time to time.  The bottom cookie layer in these Chocolate Peanut Butter Cookie Bars is a scratch bar mix from Immaculate Baking Company.  The Cookie Brownie mix is perfect as it gives the bar a nice mixture of cookie and brownie.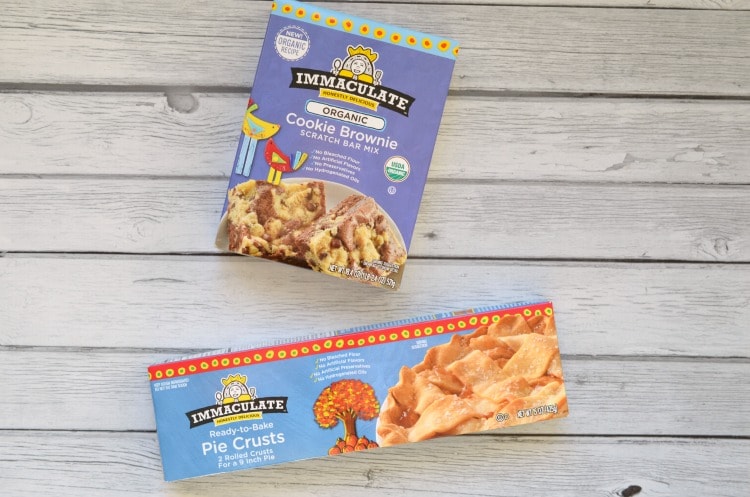 Immaculate Baking Company is a brand that I love and trust with my holiday baking needs. Their company mission is to create wholesome baking products.  Many of their products are certified gluten-free or organic, making them a great option for baking this holiday season.  The pie crusts are fantastic to have on hand for holiday pies like the apple pie that my son requests each year. Having these products on hand during the holiday months is essential.  There is so much to do and accomplish that having a pie crust already made (and tasty) for me is such a time saver.
To make the bottom layer of the cookie bars you simply follow the directions on the package, only use a 13×9 size pan and cut the cooking time down to 31 minutes.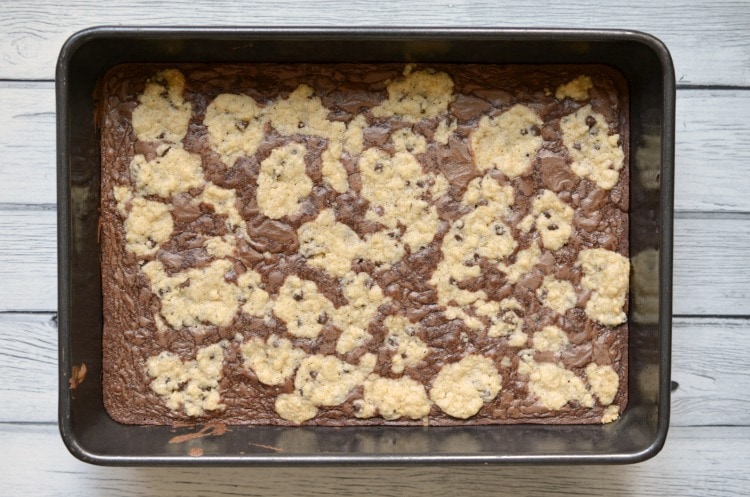 After this layer cools down, you will create the peanut butter middle and layer it on top.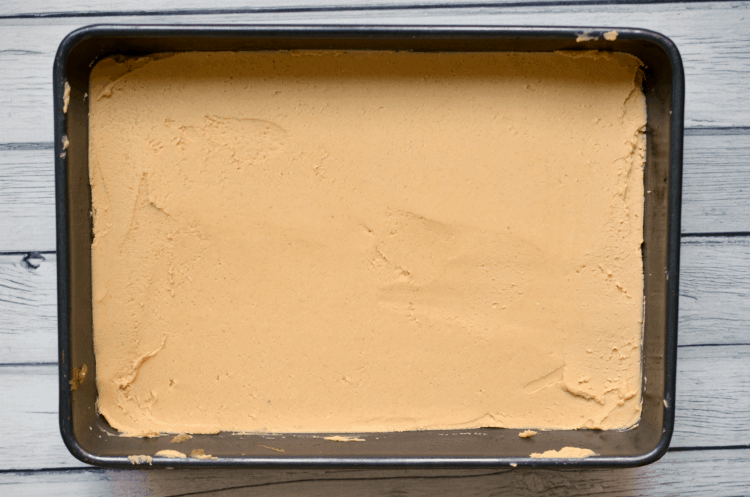 Finally, melt some chocolate chips and spread on top for the last layer.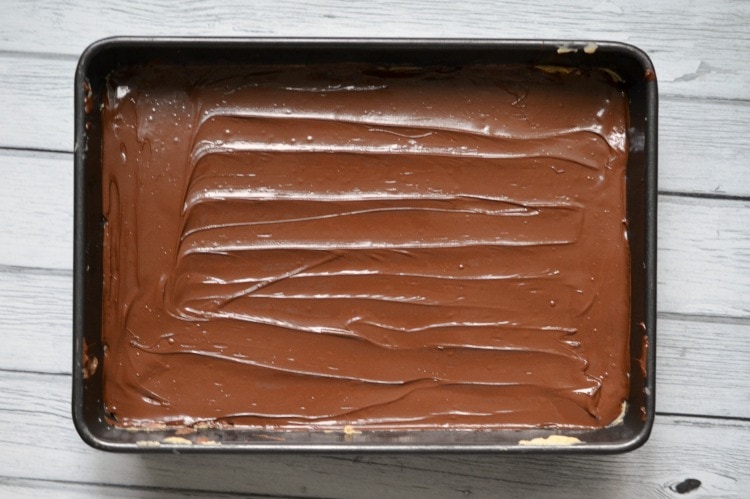 The result is a very rich, decedent dessert that everyone is going to fall in love with.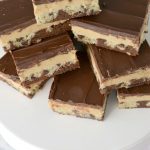 Chocolate Peanut Butter Cookie Bars
These easy to make Chocolate Peanut Butter cookie bars will be the hit of any dessert party.
Ingredients
One box Immaculate Cookie Brownie mix

1 1/4

cup

butter

2 1/2 sticks

1

egg

4

Tablespoons

water

3

cups

powdered sugar

1 1/2

cups

creamy peanut butter

1

teaspoon

vanilla

1

package

10 oz high quality semi-sweet chocolate chips
Instructions
Prepare brownie/cookie mix according to package directions except use a 13x9 pan and bake for 31 minutes.

While brownies are cooking, prepare Peanut Butter layer by combining powdered sugar, vanilla, peanut butter and 3/4 cup (1 1/2 sticks) melted butter. Combine until well mixed set aside.

When brownies are finished, let cool and then spread the peanut butter on top evenly. Chill in fridge.

Melt chocolate chips in microwave on 50% power. Spread over the peanut butter layer and chill in refrigerator for at lease 2 hours.

Using a warm knife, score the top of the chocolate bars and then go back and cut through. Take your time and warm your knife under hot water between cuts.

Enjoy!
I love the hardened chocolate crunch that the top layer adds, but if you want to soften that up you could make a ganache instead by adding some heavy cream to your chocolate chips when melting them.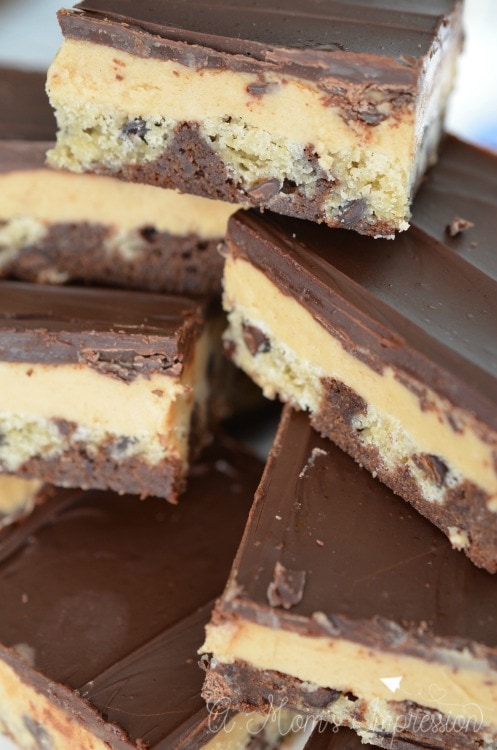 I know that my Thanksgiving dinner is never going to be the same after I bring these to share!
Its the most wonderful time of the year!  Please share what your favorite holiday dessert recipes are, I would love some more wonderful ideas for the coming months!