Over the years, we have accumulated a lot of great Holiday Ornaments for our Christmas Tree.  But this year, I wanted to find some great DIY Christmas Crafts for the kids.  These great DIY Christmas Ornaments are just the thing to bring that homemade holiday spirit to our home!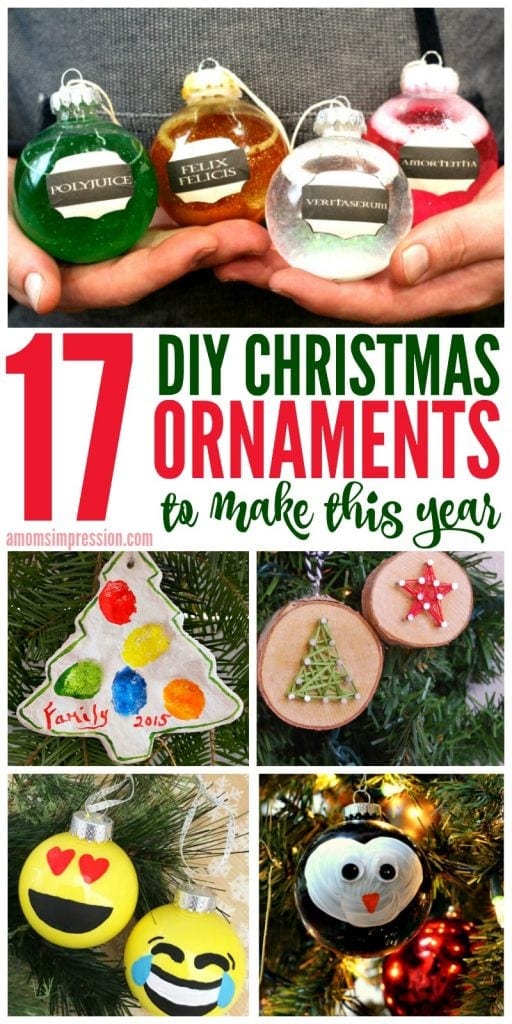 LOOKING FOR MORE DIY CHRISTMAS CRAFTS? CHECK OUT MY TOILET PAPER ROLL ELF DECORATIONS, MY GLITTERING OATMEAL FOOD RECIPE OR MY FARMHOUSE CHRISTMAS TREE DECOR!
Homemade Christmas Crafts
Every holiday season, we have many family traditions that I look forward to. We make a bunch of cookies and treats for our family and friends and then we decorate our house with all of our holiday decor.
While we have some great store bought holiday decorations, I have come to cherish all the handmade Christmas ornaments that the kids have made at their school over the years. I love remembering how old they were when they made them. Decorating the tree has become a trip down memory lane.
This year I thought it would be fun to make our own DIY Christmas Ornaments at home since my kids are a bit older now and they don't seem to be making them at school anymore.  I've done some research and it is actually very easy to learn how to make Christmas ornaments.  Plus, there are a TON of great Christmas ornament ideas!
Below, I have rounded up 16 of my favorite DIY Christmas ornaments to make with your family. Happy Holidays!
DIY Christmas Ornaments
1. DIY Memory Ball Ornament | A Mom's Impression (one of my favorite holiday ideas)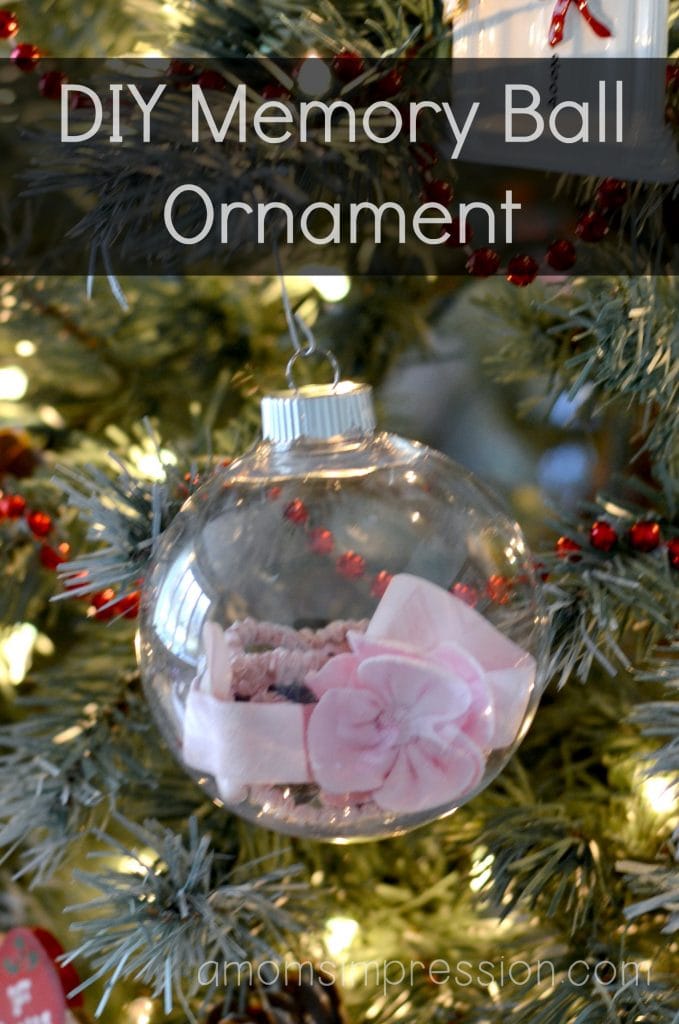 2. DIY Harry Potter Ornament | Lemon Lime Adventures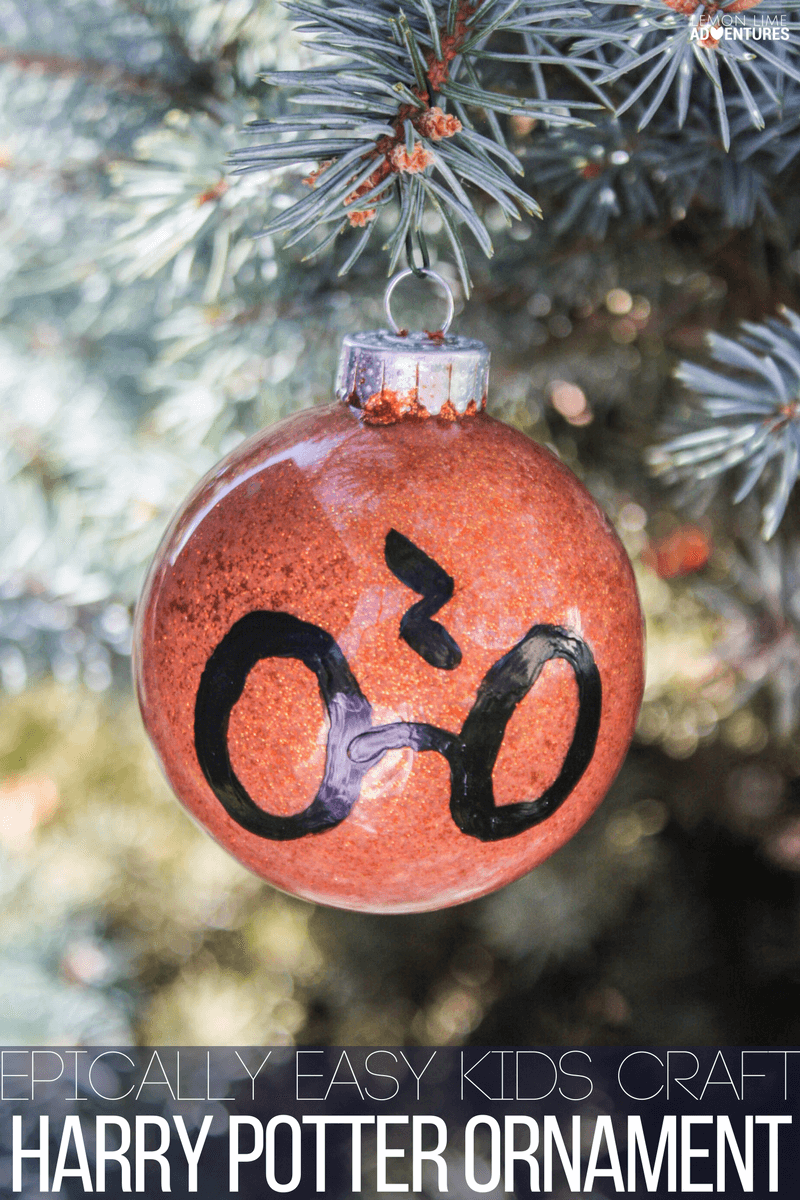 3. Foam Sheet Christmas Ornaments | Non-Toy Gifts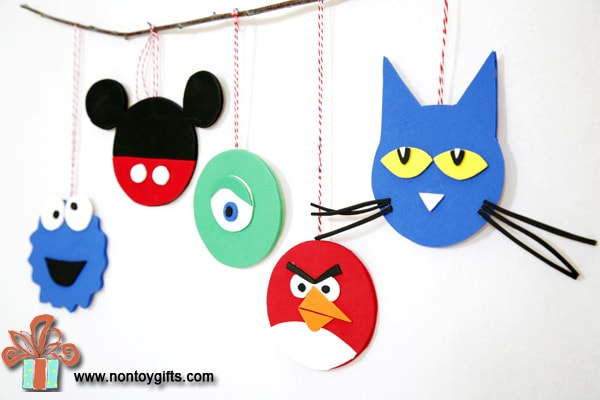 4. Tin Foil Ornaments | Kids Activities Blog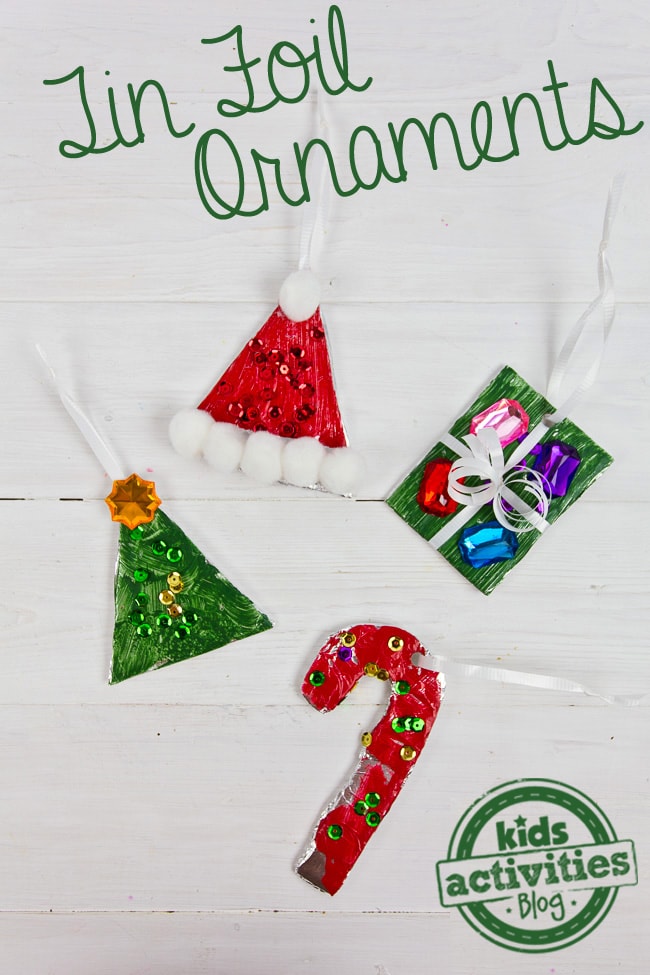 5. Easy Penguin Ornament | No Time for Flash Cards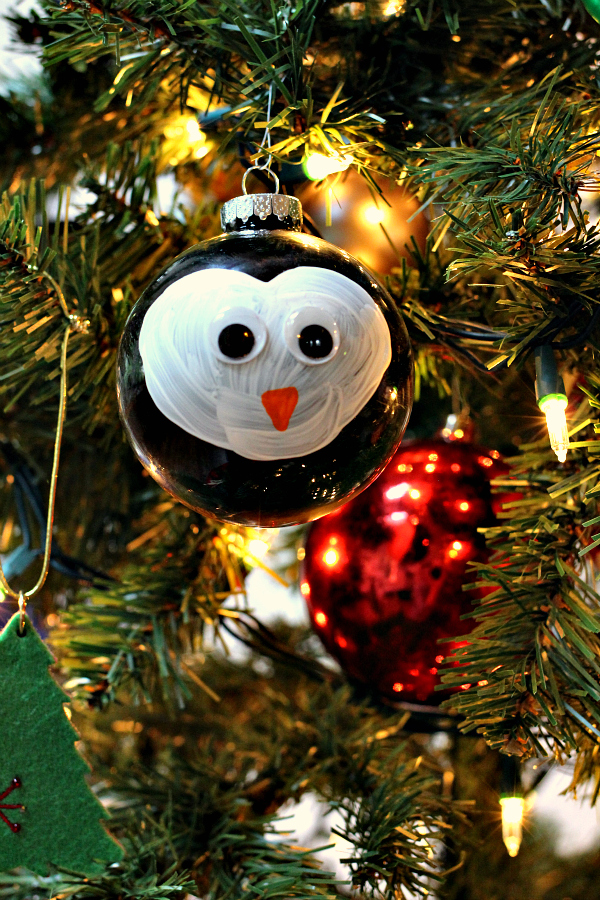 6. DIY Photo Ornament | Parenting Chaos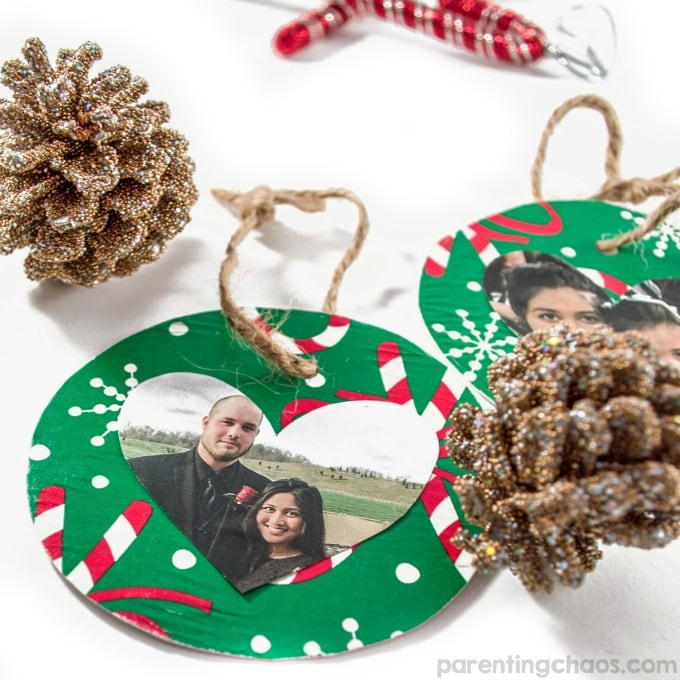 7. DIY Snow Globe Ornaments | DIY Inspired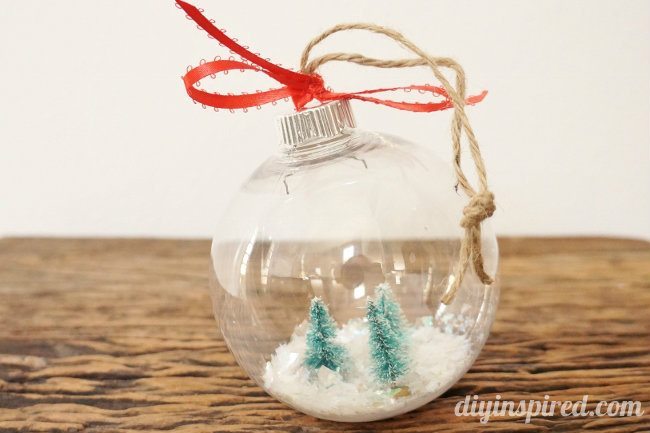 8. DIY Harry Potter Potions Ornaments | Lemon Lime Adventures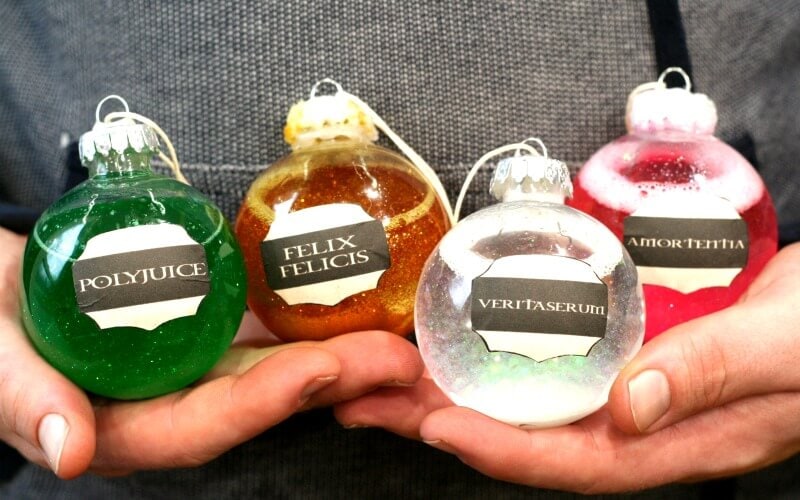 9. Fingerprint Christmas Tree Salt Dough Ornament | Easy Peasy and Fun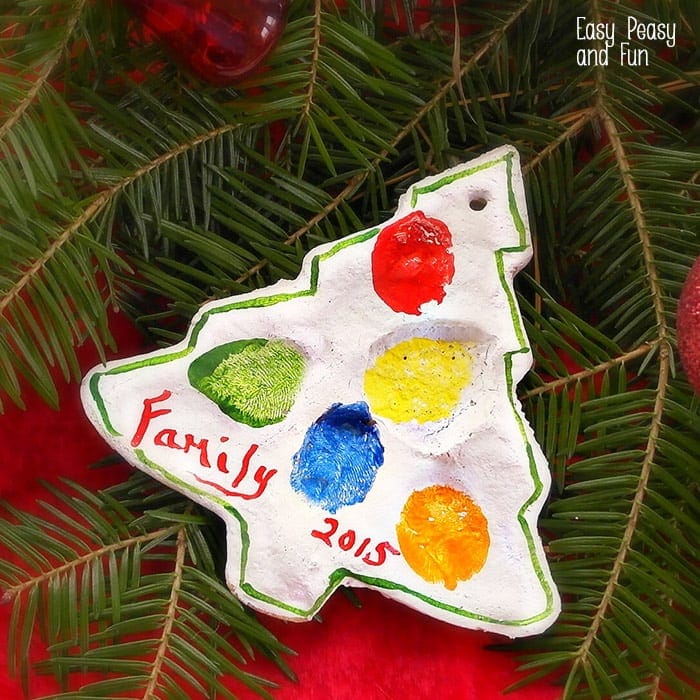 10. Personalized Glitter Paint Ornament | A Mom's Impression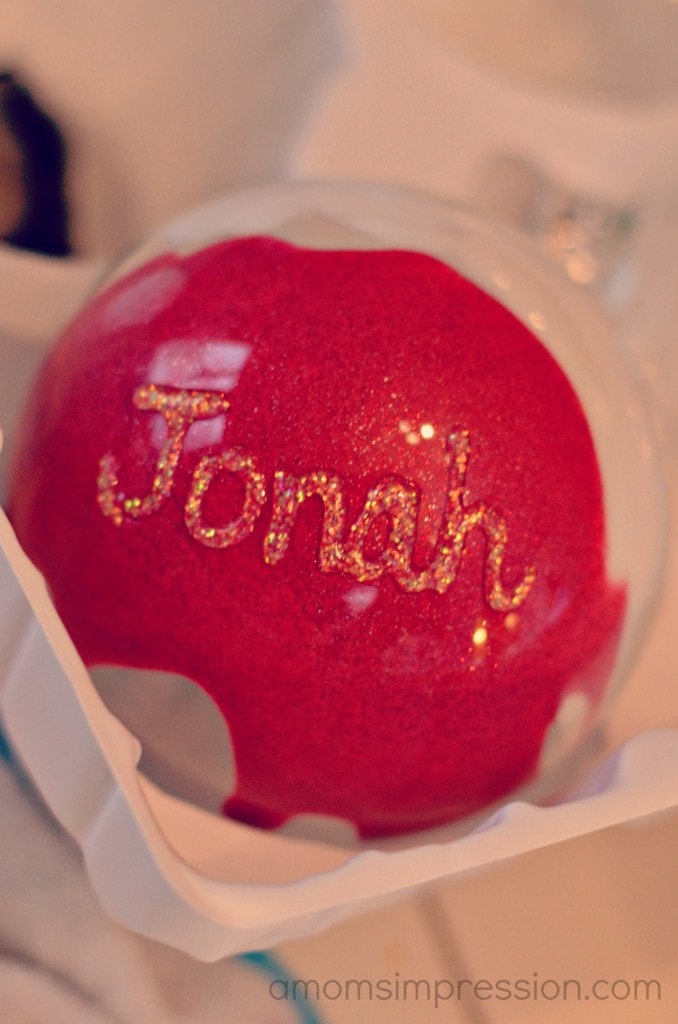 11. Candy Cane Reindeer Ornaments | I Am the Maven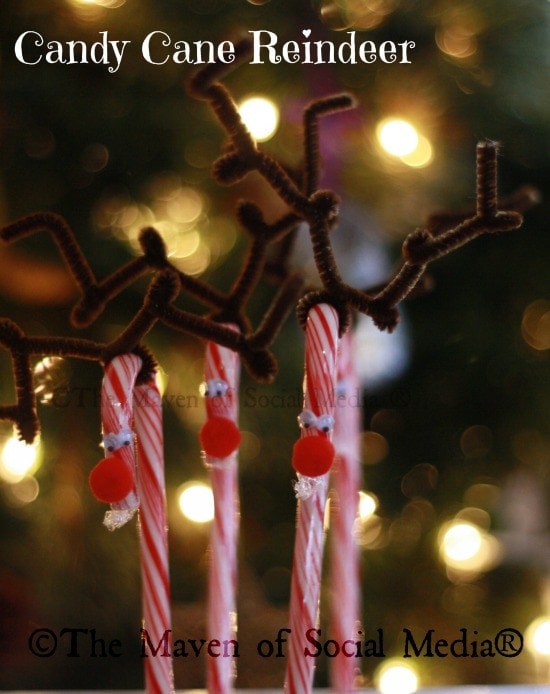 12. Felt Candy Ornaments | Happiness is Homemade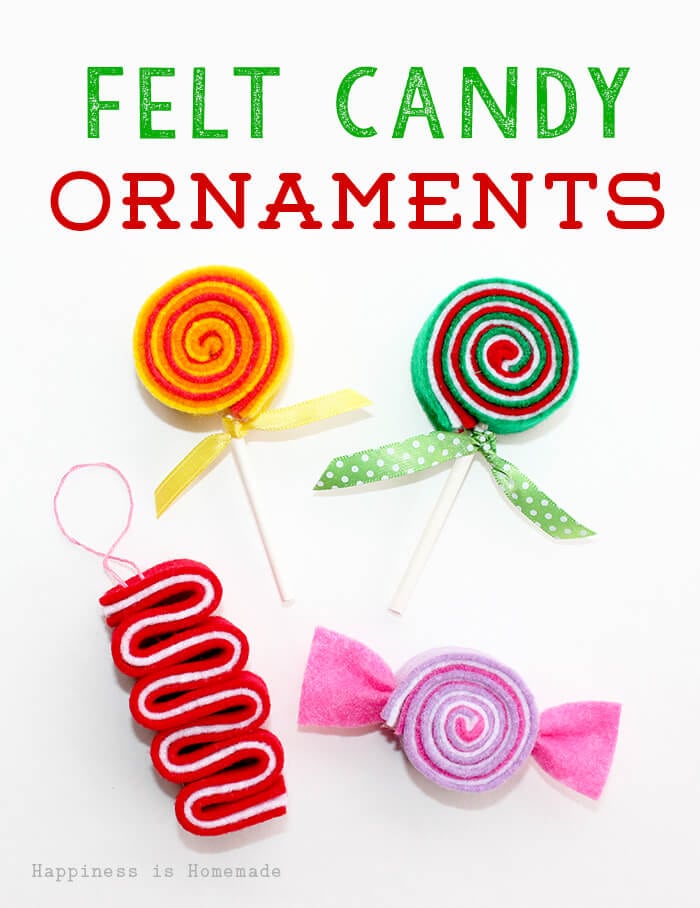 13. Wood Slice String Art Ornament | Happy Brown House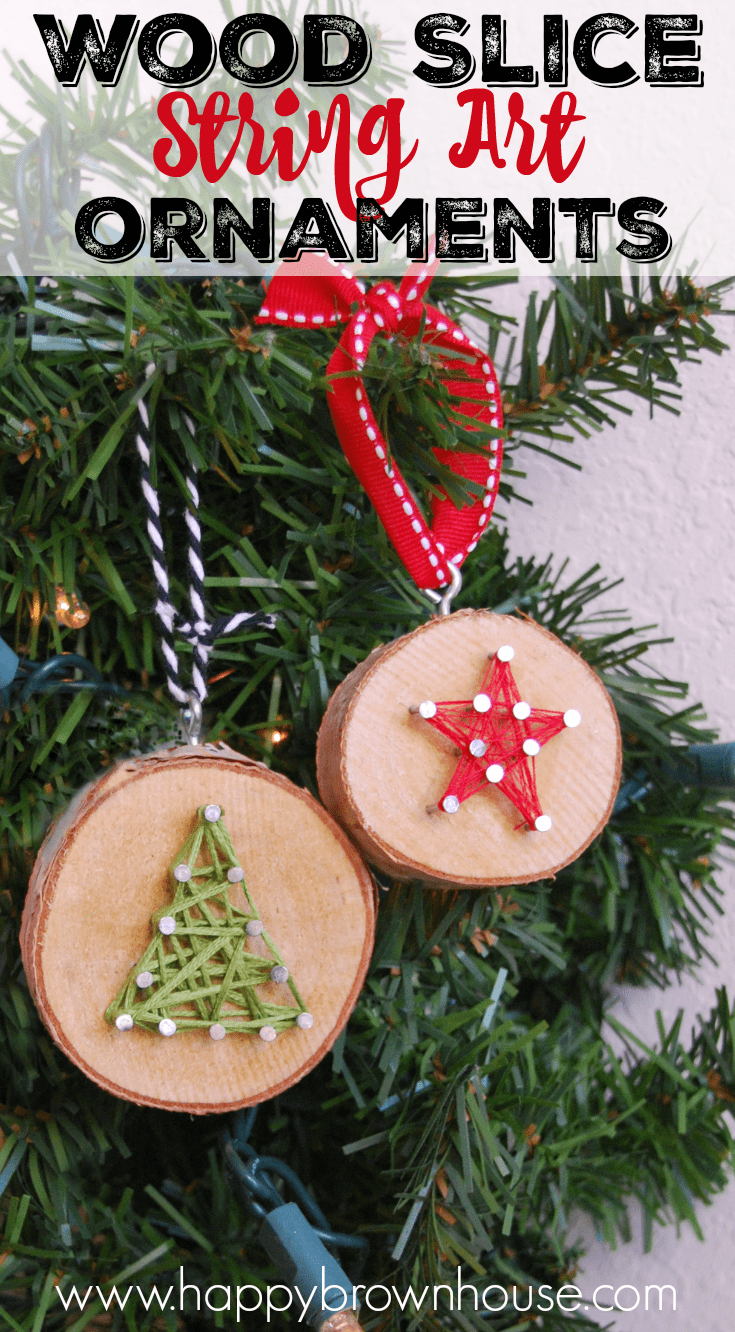 14. Emoji Ornaments | Frugal Mom Eh!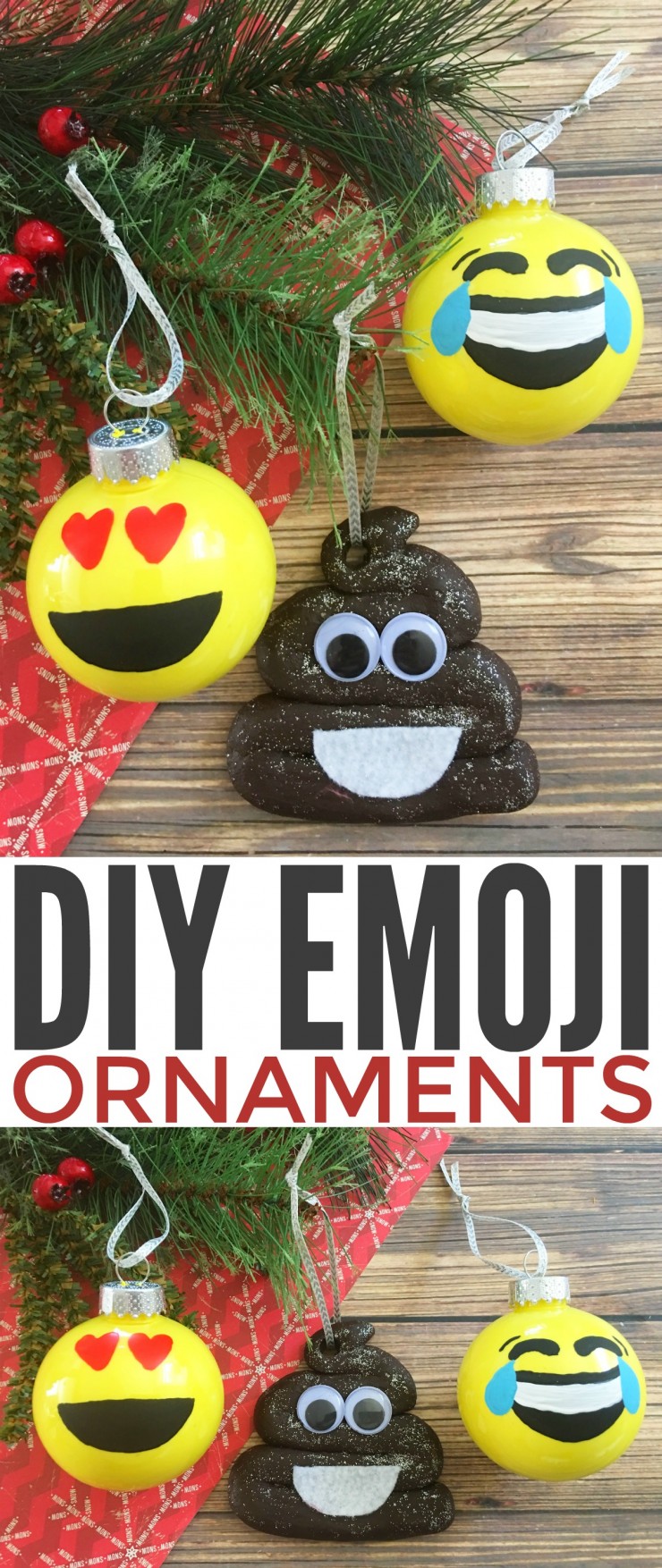 15. DIY Bread Clay No Bake Ornaments | Fun at Home with Kids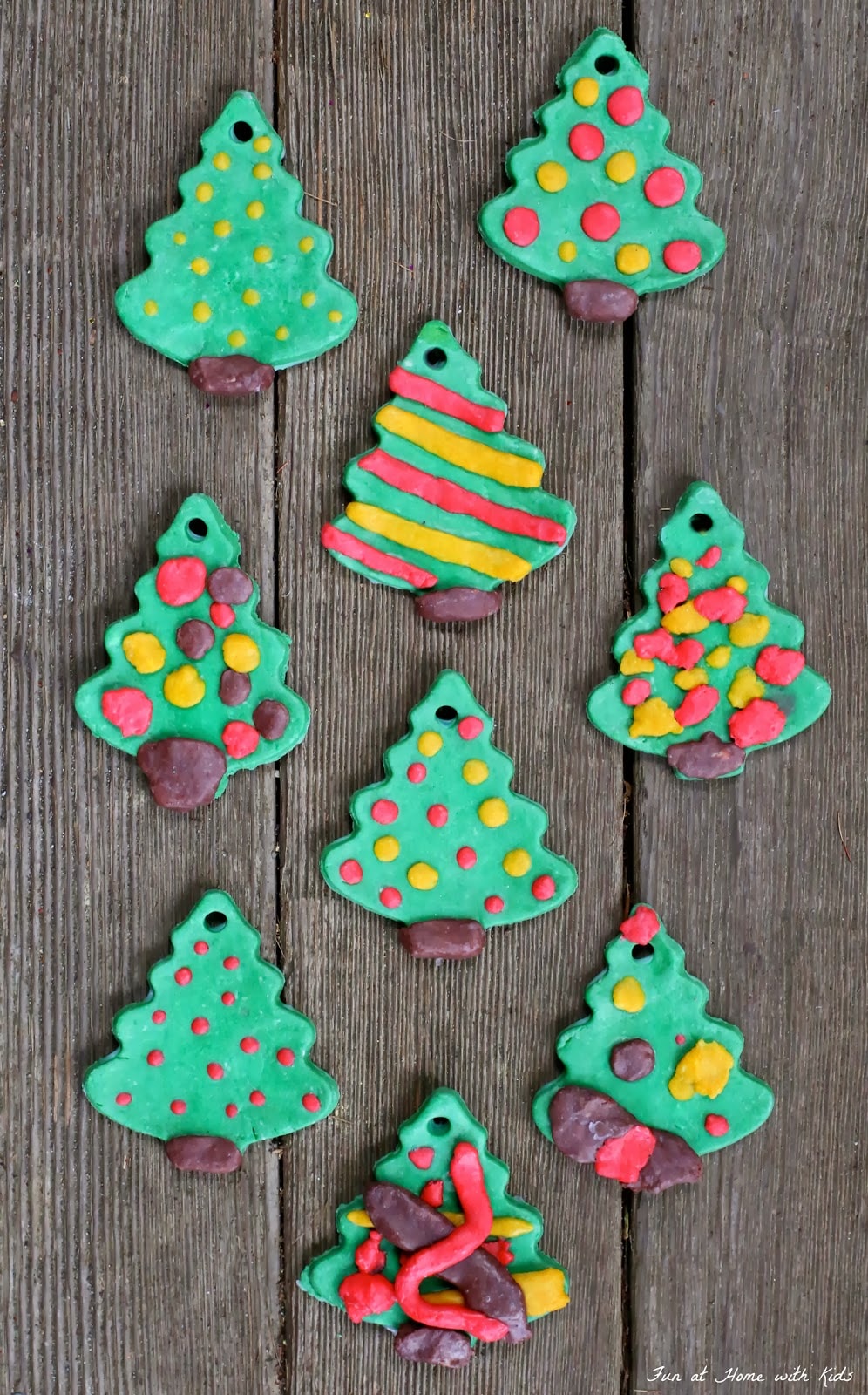 16. Elmo & Grover Ornaments | Glue Sticks & Gumdrops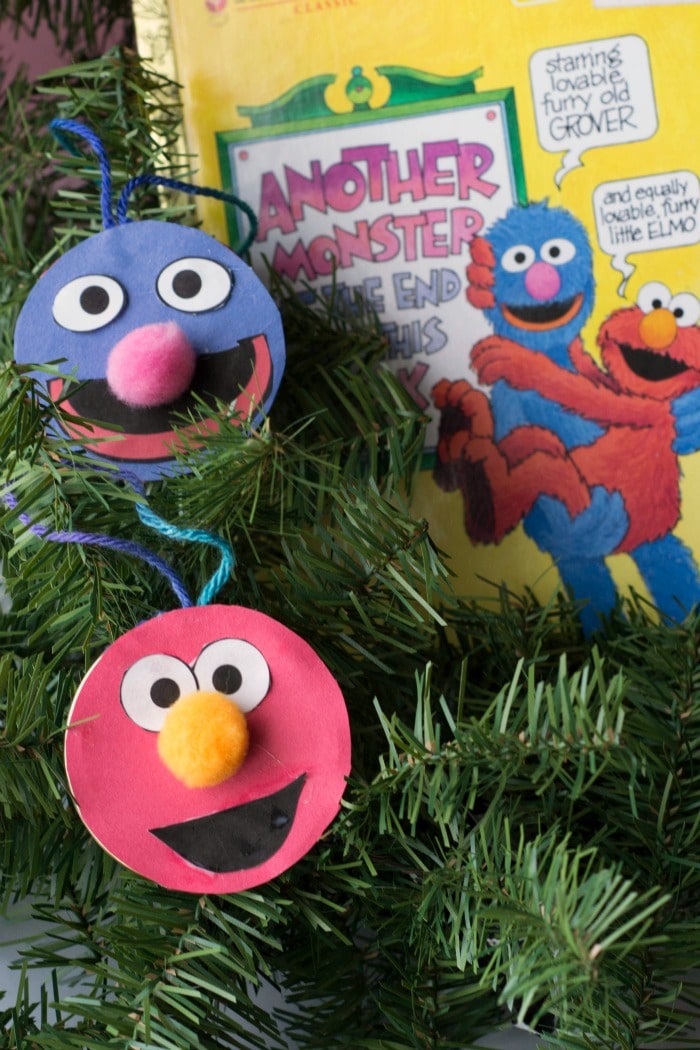 I am so inspired, I can't wait to grab our supplies and get to work this weekend!
Holiday Crafting
I love making crafts during the holidays with my family. For more easy holiday crafts to make with your kids be sure to check out our recycled toilet paper elf craft!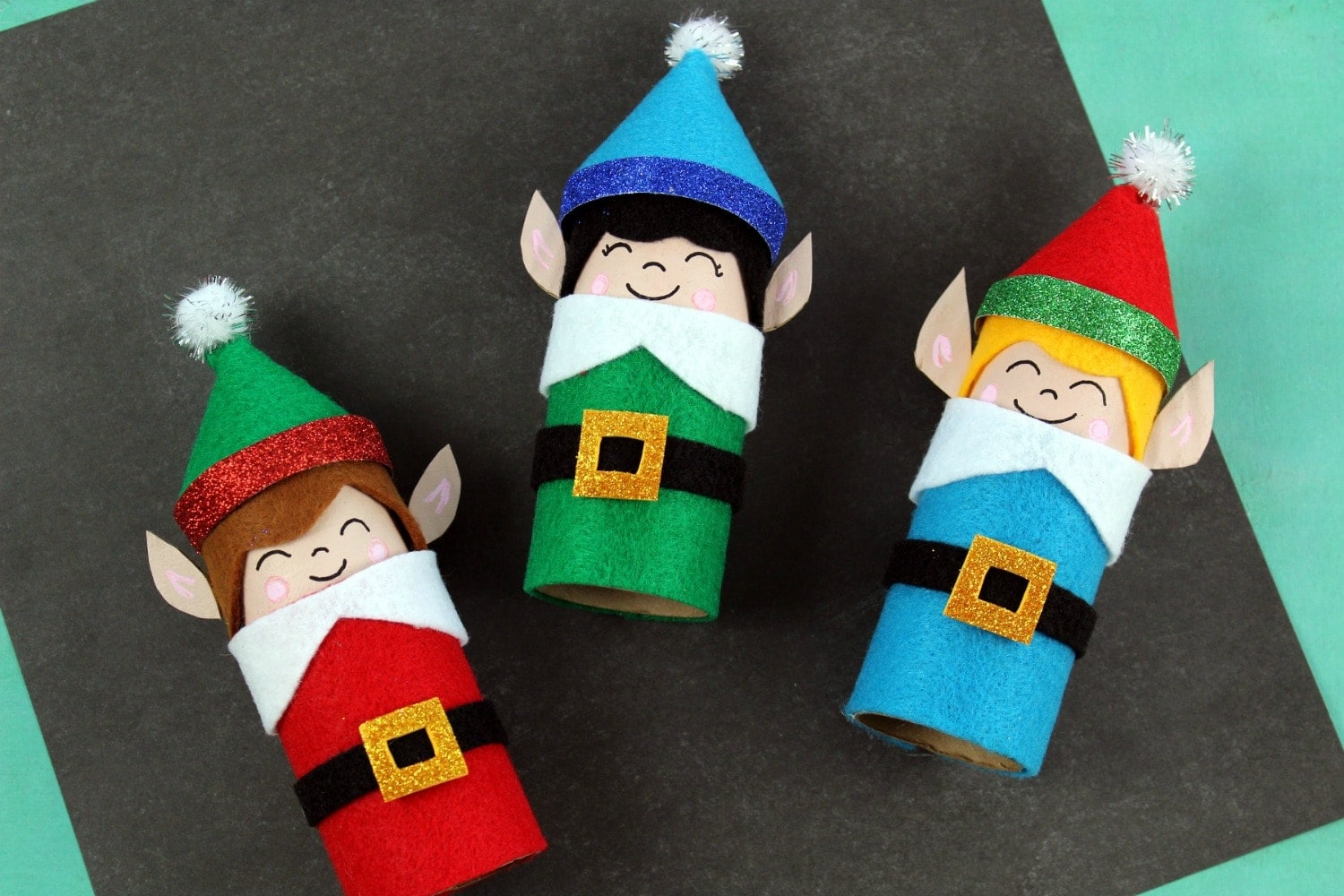 Happy Holidays, stay warm!