I'm excited to share these Keto Instant Pot recipes. If you are living a low carb life, it can be difficult to find recipes that are not only delicious but quick to make! Eating a ketogenic lifestyle doesn't have to be difficult! These Keto Instant Pot recipes are not only easy to make but can be made quickly with the use of your pressure cooker!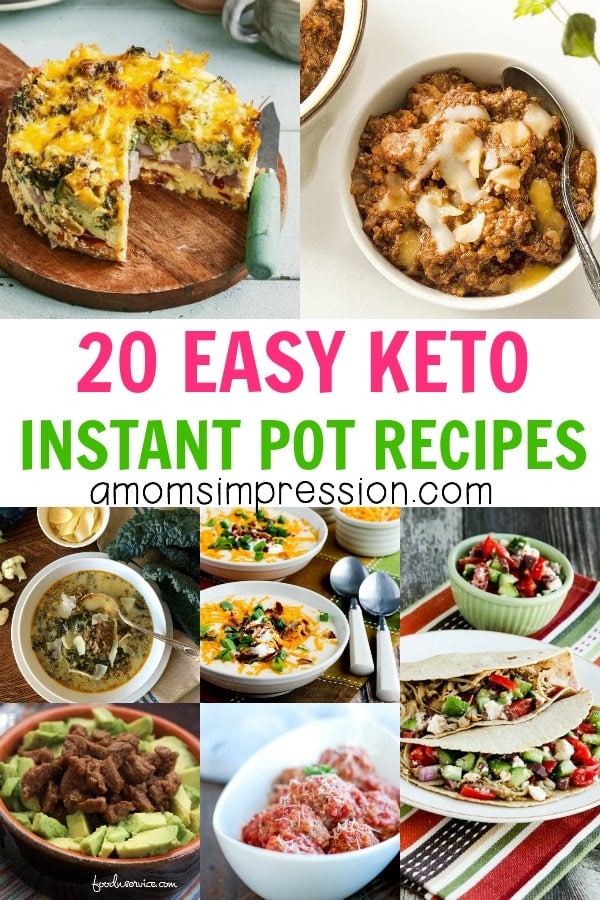 The keto diet is wildly popular at the moment and doesn't look to be losing any steam.  If you aren't familiar with the program, A keto diet is a low carb, high-fat diet, where the body gets its energy from ketones produced in the liver. There are many benefits to this diet that include weight loss.
If you know me, you know I will figure out any way I can to use my pressure cooker, so when researching the Keto diet I had to find good Keto Instant Pot Recipes to have on hand.  I was pretty surprised with all of the choices there are.  I found Instant Pot Keto recipes using pork, beef, chicken, vegetables and even a no-noodle lasagna! My own most popular Instant Pot Crack Chicken recipe would also work if you omit the buns! These Keto recipes will not make it seem like you are missing out on anything.
If you like these recipes you can also check out our collection of Paleo Instant Pot recipes that have more great options for low-carb meals for your family.
Keto Instant Pot Recipes
Do you have a favorite Keto recipe we need to know about?  Feel free to comment below with your favorites!