From football to holiday movies, Xfinity can make your home the go-to destination for festive gatherings.
Thank you Xfinity for sponsoring this post.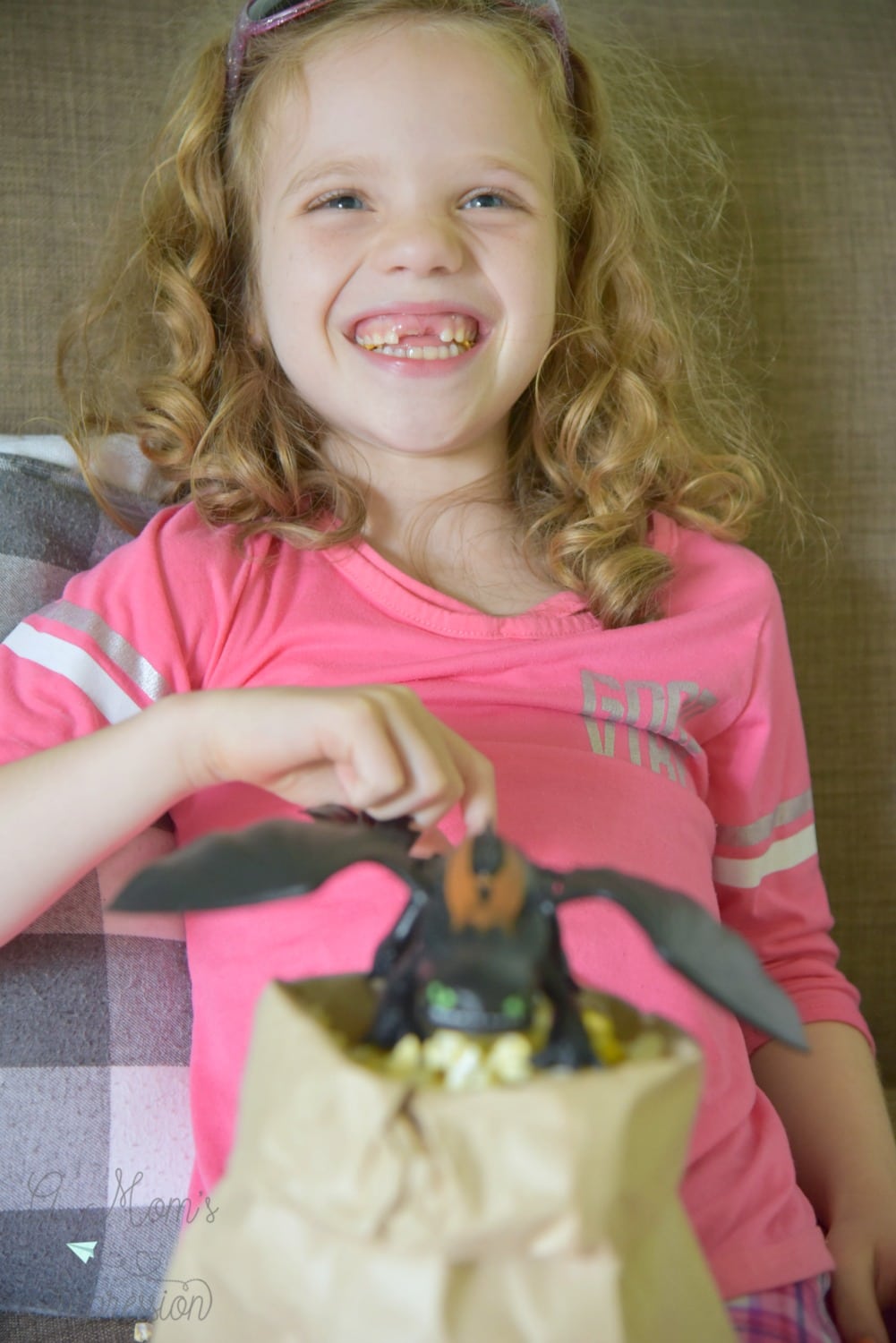 Fall is finally here! Here in the Midwest, it seems just about everyone loves this time of year. Maybe it's the cool and crisp weather, the fun holidays, the spiced pumpkin lattes, or all the other tasty fall treats. I just grabbed my favorite sweater from the top shelf of my closet. Feels great to wear it again!
These are all valid reasons to love this season, and I'm in complete agreement with all of them. But there's one more great reason to love the fall: There is a TON of great entertainment on television!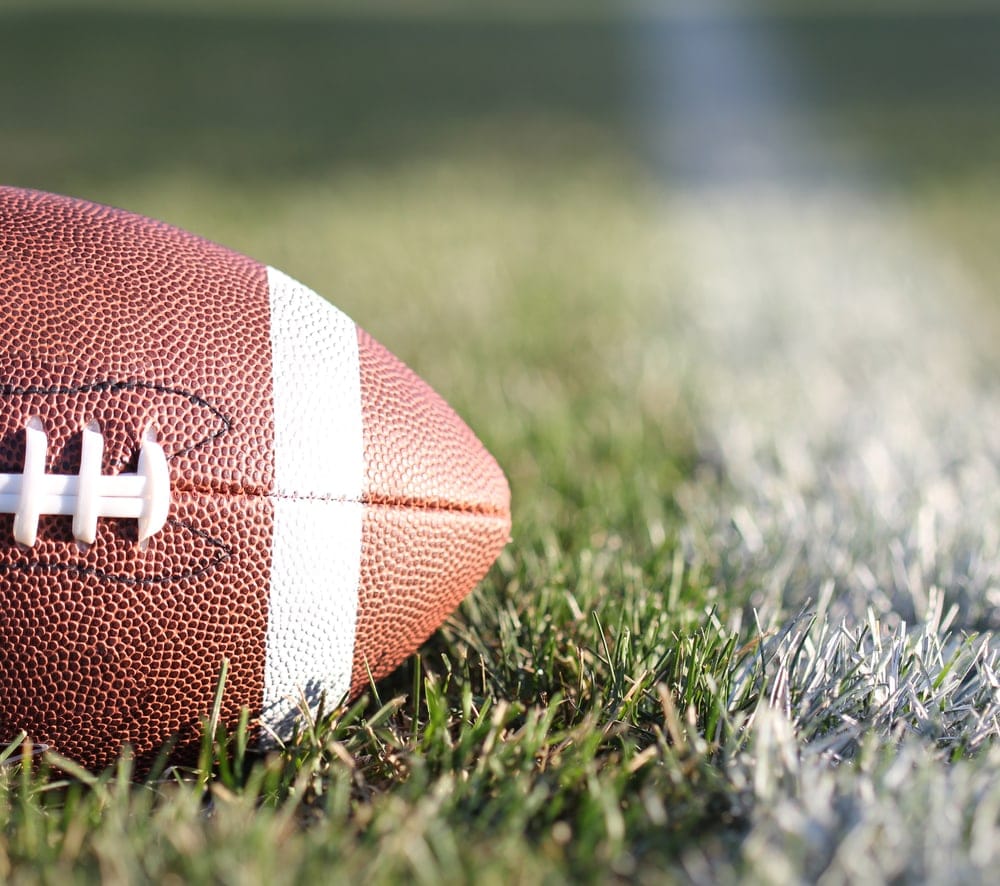 'Tis the Season for Home Entertainment!
Professional and college football are in full swing. (We live in Indianapolis, so we eagerly await each Sunday afternoon!) It's also the start of the basketball and hockey seasons. There's just no better time of the year for sports fans!
But it's not just sports; there are so many great holiday movies out this time of year, too! We get to watch some great Thanksgiving movies. My husband NEVER misses an opportunity to watch "Planes, Trains, and Automobiles"!
Bring Your Home Entertainment to the Next Level
Whether you're binge-watching movies or sports, modern technology has made our favorite in-home entertainment more exhilarating and engaging than ever! But all this media has to come from somewhere, right? It doesn't just magically appear on our screens! That's why choosing the right internet provider is essential.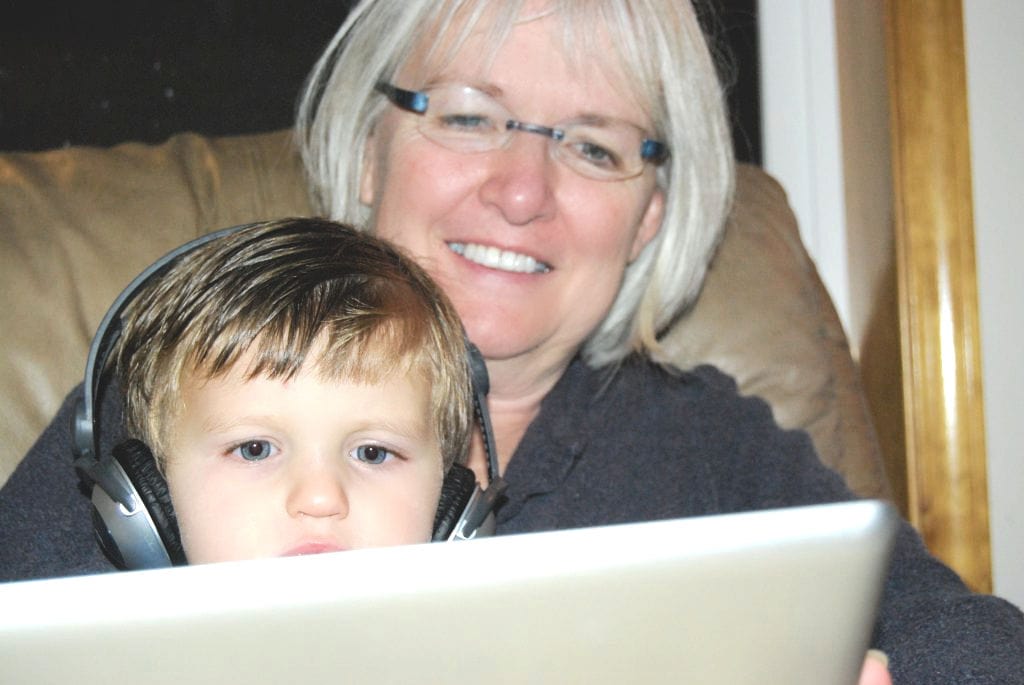 How Important Is Choosing the Right Internet Provider?
When I sit down and take stock of all the devices we have in our home, it is amazing how many of them connect to and depend on the internet. We have our smart thermostat, our security camera, tablets, smartphones, laptops, garage door openers, and media streaming devices. And the list is only likely to grow in the future.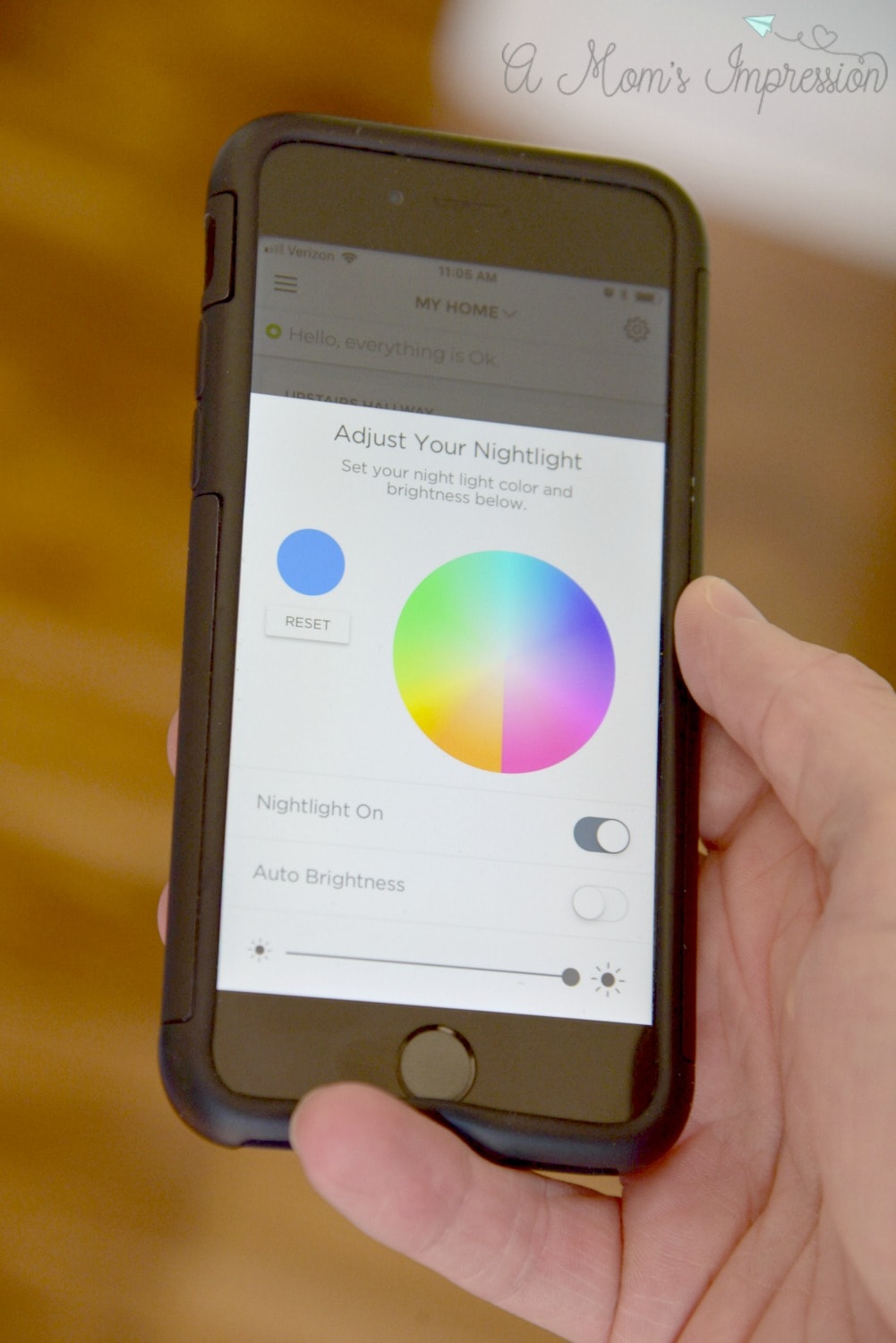 All of these devices put a huge demand on our internet service. We need a reliable provider that offers consistently high speeds at an affordable price. It's the best way to make sure we can watch all the big games and favorite shows with no interruptions.
Xfinity Internet Service
A couple of months ago, we switched to Xfinity internet services, and Xfinity has gone above and beyond to make our home ready for all its entertainment needs. There are a few key things that Xfinity has done to make our in-home entertainment experience as good as it can be.
  Higher Download Speeds: Xfinity upgraded download speeds on all its internet servicer tiers. Every customer received a speed boost, whether they use Xfinity as a standalone internet provider or as part of a larger package. Over the past two years, Xfinity customers in Indiana have seen their speeds increase an average of 50%. This is incredibly important, because we all keep adding WiFi-enabled devices to our homes. If your provider isn't continuing to upgrade their speeds, you will be left in the dust!
  xFi Puts You In Control: Xfinity's xFi app and xFi gateways provide more coverage, more device support, and more control over your internet service. xFi customers receive powerful all-in-one modems and WiFi routers that make sure all the smart devices in your home stay online. With the xFi app, you can have complete control of your internet experience. For example, you can monitor your WiFi for unwelcome threats, or you can pause service to devices to manage screen time for your children.
 xFi Pods Extend Your Coverage With Ease: The xFi gateway and routers should be plenty powerful for most homes, but larger homes may need an extra boost. For this, you can use xFi pods! Place these pods in strategic locations around your home, and your WiFi devices will automatically connect to the closest one. They give you a consistent signal, no matter where they are in your home!
Xfinity: Bringing the Best Entertainment to Your Home
Xfinity hasn't just upgraded its internet service, coverage, and control features. The Xfinity TV packages give you a lot of options to bring the best home entertainment right into your living room.
You'll be sure to find exactly what your family needs at the right price, because there are several different sports and entertainment packages. They offer all the premier streaming services, including Hulu, HBO, and Netflix. And the coolest thing is that they offer the Xfinity X1.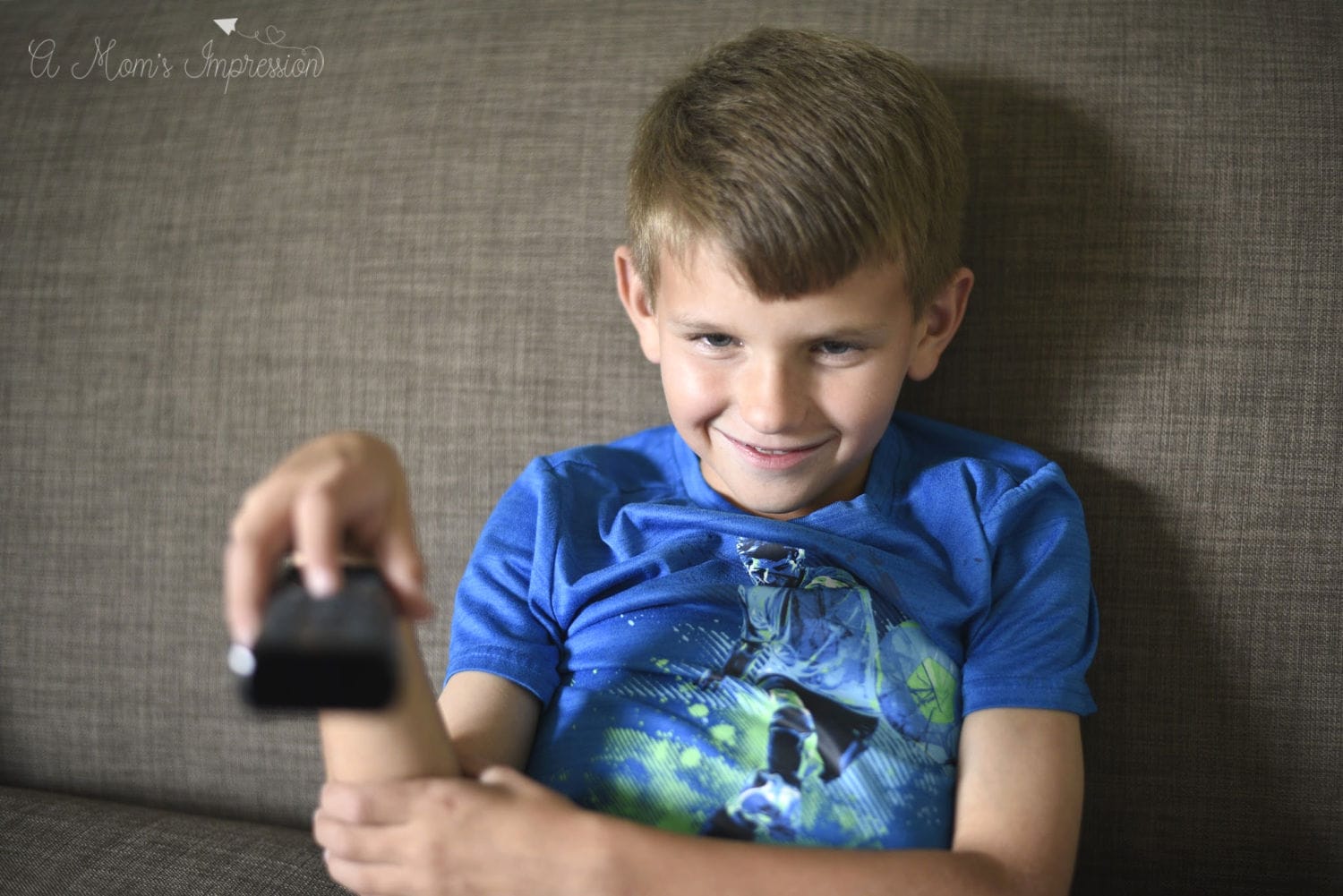 Through this streamlined experience, you can access live TV, YouTube, and popular streaming services all in the same place. No more switching TV inputs! Even cooler, the X1 Voice Remote lets you speak into the remote and let Xfinity find your program for you.
Seriously, the Voice Remote is super cool. At first, it seemed like one of those things that is sort of neat but that we wouldn't use often or that wouldn't work that well. However, we use it ALL THE TIME! My husband loves it.
Refer a Friend, Get Paid
As the weather gets colder, we are all going to snuggle up with our loved ones to watch our favorite movies or the big game on TV. Make sure you have the best internet provider to handle all of the action!
Now is the best time to spread the word about the products and services that Xfinity offers. If you refer a friend that signs up for Xfinity services, you can earn up to $500 per year in Visa® Prepaid cards.
So, head to the Xfinity website to learn more, try it out yourself, and tell everyone you can about Xfinity, xFi, and X1. By helping your friends and family upgrade their entertainment game, you can earn yourself some prepaid cards!
Bonus Recipe Perfect for Entertaining!
Fall reminds me of soup, stews and comfort food! I'm excited to share my go-to meal for entertaining these days, our Instant Pot Tuscan Chicken. Using a pressure cooker is a wonderful way to still enjoy the game and to cook a wholesome meal at the same time.
Pressure Cooker Tuscan Chicken Recipe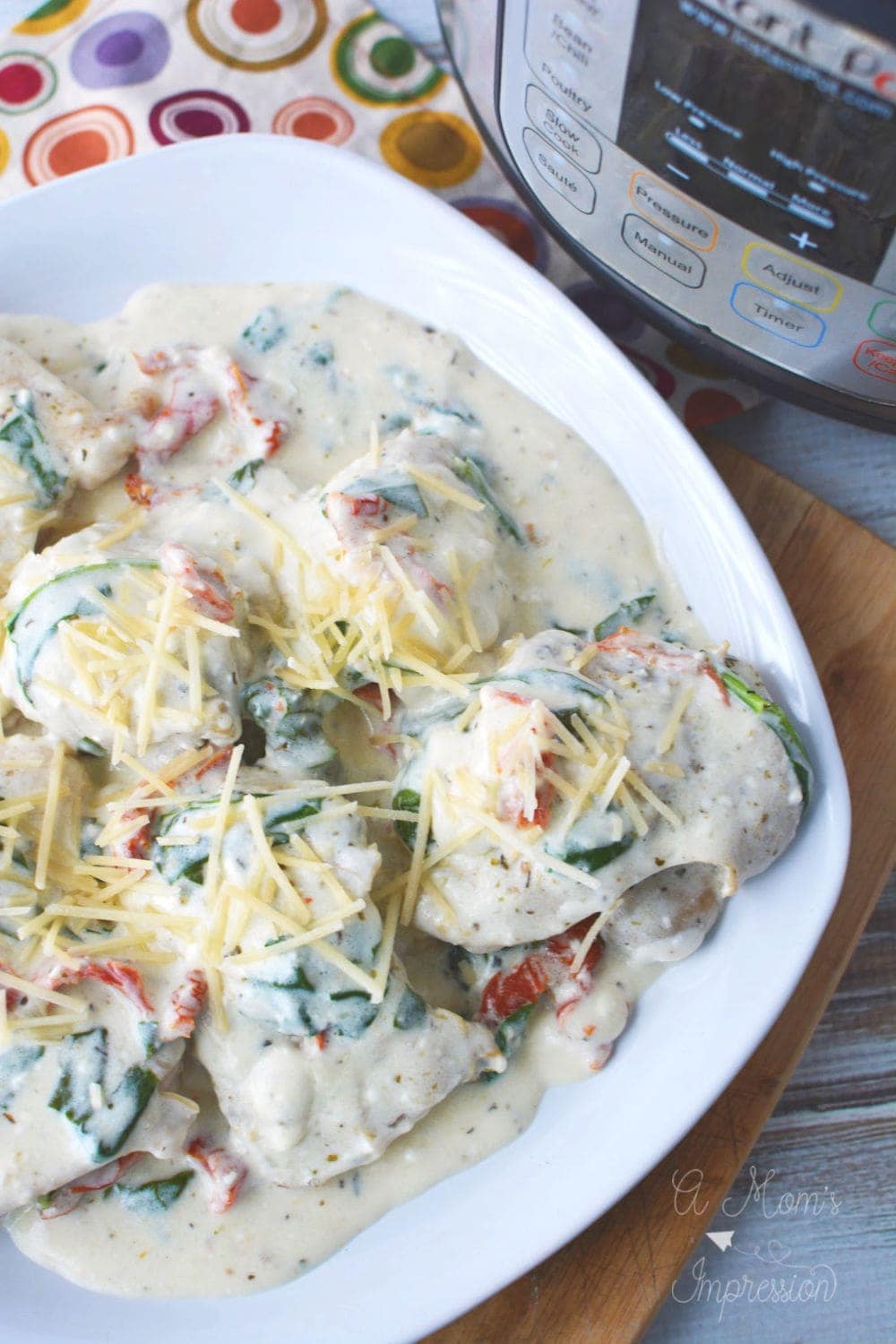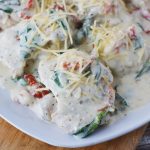 Instant Pot Tuscan Chicken
A creamy sauce and sun dried tomatoes gives this Tuscan chicken recipe a delicious flavor. Your family is going to request this one again and again!
Keyword:
Instant Pot Tuscan Chicken, Tuscan Chicken
Ingredients
2

lbs

boneless

skinless chicken thighs

1/2

cup

diced onion

1

tablespoon

minced garlic

2

tablespoons

vegetable oil

1

tablespoon

Italian seasoning

2

cups

chicken broth

1/2

cup

half and half

1

brick

8 oz, cream cheese, cubed

1/2

cup

grated Parmesan cheese

1

jar

7-8 oz, sundried tomatoes in oil, drained

1

cup

chopped fresh spinach

2

tablespoons

shredded Parmesan cheese

salt and pepper

cornstarch slurry: 2 tablespoons cornstarch dissolved in 1/4 cup water
Instructions
Add chicken, onion, garlic and oil to the Pressure Cooker. Saute, cooking the chicken for 3-5 minutes per side.

Add Italian seasoning and broth and mix well.

Place the lid on the Instant Pot and seal shut. Close the pressure release valve and set the instant pot to manual, high pressure for 10 minutes.

When cooking cycle is complete, carefully quick release the pressure and open the pot. Remove the chicken and reserve on a plate.

Add half and half and cream cheese into the pot. Press saute and cook the mixture, whisking constantly, carefully avoiding scorching or burning. Turn to warm and stir in tomatoes, spinach and grated cheese. Add chicken. Mix well until heated through, about 10 minutes. Season with salt and pepper. Serve with sauce
Recipe Notes
Cooking time does not include the time it takes for the pressure cooker to come to pressure.
Pin for Later