Recently Updated!
These homemade healthy popsicles are made SUPER easy with the help of frozen fruit! No need to worry about what is in season or fresh at your grocery store! Using Frozen Fruit gives you a wholesome, healthy snack with just a couple minutes of prep time! Then, just let the freezer do the work!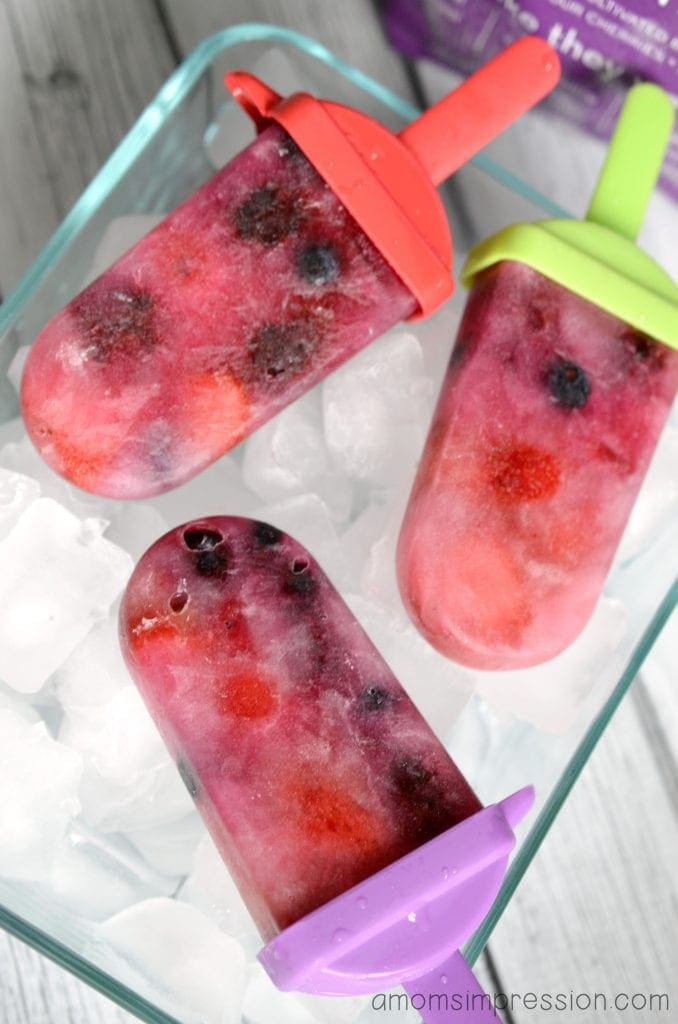 Why You'll Love These Popsicles
EASY – Using frozen fruit, there is no need to prepare or puree any vegetables. And you can use water, lemonade or any fruit juice you'd like to make these popsicles!
HEALTHY – We all love to buy popsicles at the store, but those often are loaded with tons of sugar and high-fructose corn syrup. Making your own, homemade popsicles is a much more wholesome and healthy route!
KID FRIENDLY– Not only with your kids love EATING these Popsicles, they will love help out in the kitchen to make them!
Why Use Frozen Fruit To Make Popsicles?
We love having frozen fruit available at all times in our freezer. Frozen Fruit is picked at just the perfect freshness, sealing in all the vitamins and nutrients. Having a bag of Welch's Frozen Fruit in the fridge is so convenient for when I want to make a smoothie or if I want fruit on top of my yogurt in the morning. I also just pull out the amount that I need so I am not wasting any by purchasing more than I will eat at one time. This makes it perfect for making popsicle recipes!
How To Make Healthy Popsicles
For step-by-step instructions, check out the recipe card below. But here is all the ingredients you'll need to get started:
FROZEN FRUIT – We used Welch's Frozen Fruit Blend. They actual have a number of flavors and mixtures that you can choose from. They have Blueberry Fusion, Tropical Blend and Antioxidant Blend. Or get them all and make several different flavors. If you don't want a blend, you can just get frozen strawberry, frozen blueberry or any other fruit you'd like.
LIQUID – Then you just need a liquid to pour around to fruit to freeze it in place in the mold. You can use lemonade, fruit juice (like apple juice) or flavored water like coconut water.
SILICONE MOLD – There are tons of shapes and sizes. Get anyone you want!
How To Make Creamy Popsicles?
You could also make these popsicles a little more creamy by adding yogurt, greek yogurt or coconut milk. The puree of ripe bananas could also be added to give it a creamy texture.
Other Frozen Fruit You Could Use To Make Popsicles
Here are some other ideas of frozen fruit you could add to your ice pops.
KIWI
PINEAPPLE
MANGO
WATERMELON
RASPBERRIES
We hope you enjoy this healthy popsicle recipe. They make fun and delicious homemade frozen treats to help you cool off during the summer!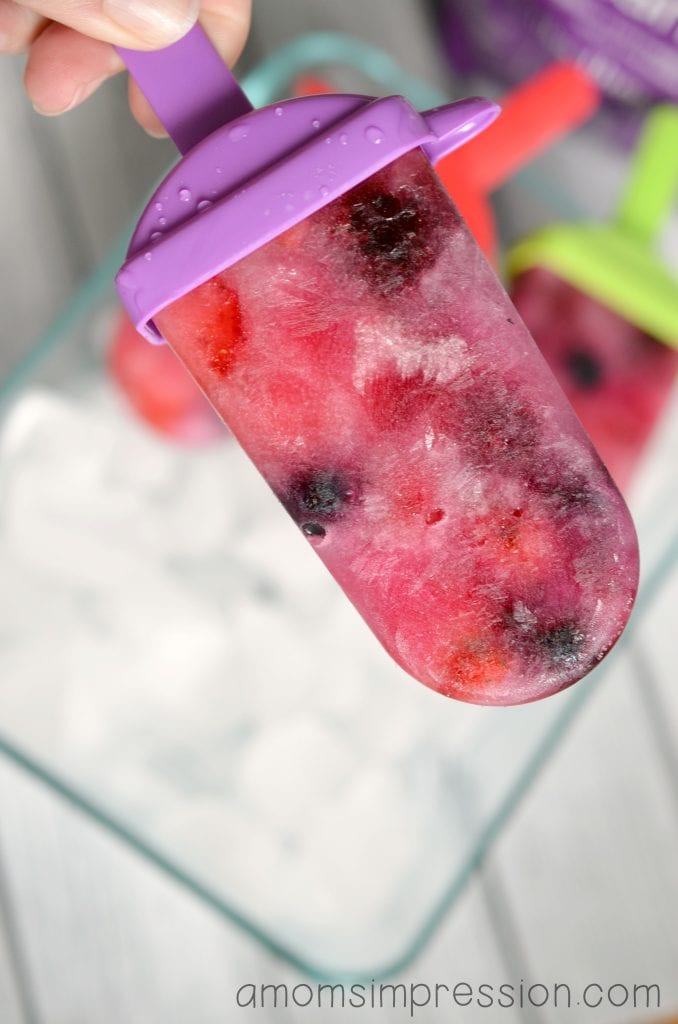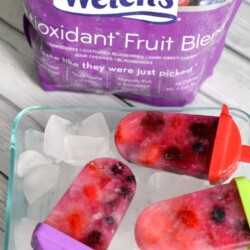 A quick, easy, and better alternative to store bought popsicles.
Ingredients
Your favorite Welch's Frozen Fruit Blend

Welch's 48oz Blueberry Fusion

Welch's 48oz Tropical Blend

Welch's 48oz Antioxidant Blend

Lemonade

juice, or flavored water
Instructions
Select your favorite Welch's Frozen Fruit blend. Fill up your molds as much as you can with the frozen fruit.

Pour your liquid of choice over the fruit filling up the mold almost to the top.
Nutritional information is an estimate and provided to you as a courtesy. You should calculate the nutritional information with the actual ingredients used in your recipe using your preferred nutrition calculator.
Sharing of this recipe is encouraged and appreciated. Copying of full recipe to any social media is prohibited.
.