I have always loved turkey.  I don't really understand why people don't make it more often.  It seems like Thanksgiving is the only time that most people make a turkey.  I am on a mission to change that with this Instant Pot Turkey recipe. I love a good, moist turkey and the best way to ensure that is by using your electric pressure cooker.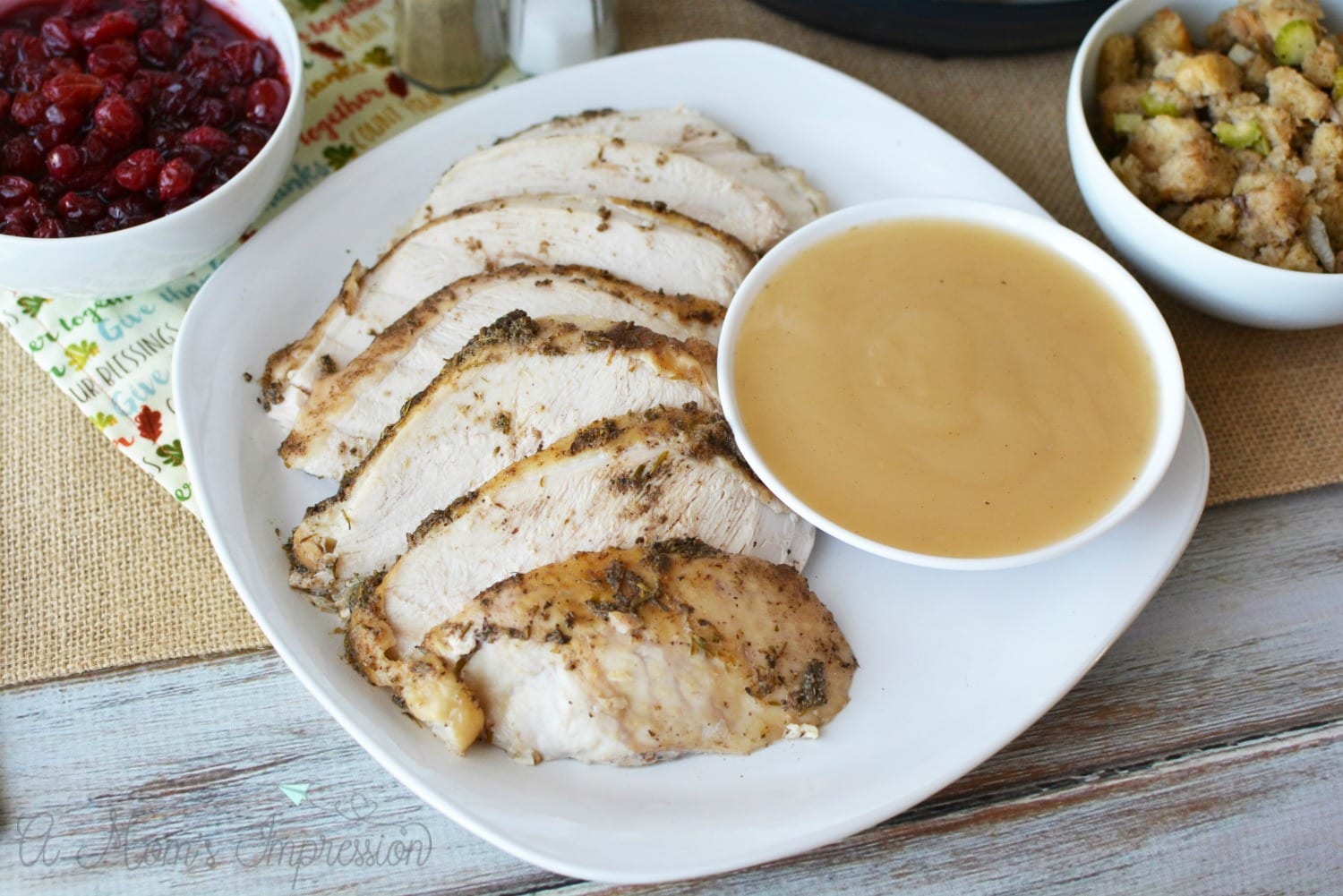 It is no secret how much I love my Instant Pot. I have used mine for just about everything from soups to desserts. When you are making a big meal for your family, it is very nice to free up a burner on the stove by using your pressure cooker.  It is especially helpful for a big family meal like Thanksgiving or Christmas.
Don't have an Instant Pot? Enjoy all the benefits and get yours now!

MY LATEST VIDEOS
Instant Pot Turkey Breast, Stuffing and Gravy
Ingredients
Turkey Breast:
1 6-6.5lb turkey breast, thawed (if you try to cook it frozen, it might not fit into the IP)
2 teaspoons garlic powder
1 teaspoon dried basil
1/4 teaspoon ground sage
1/2 teaspoon thyme
2 tablespoons butter, melted
salt and pepper
1 cup water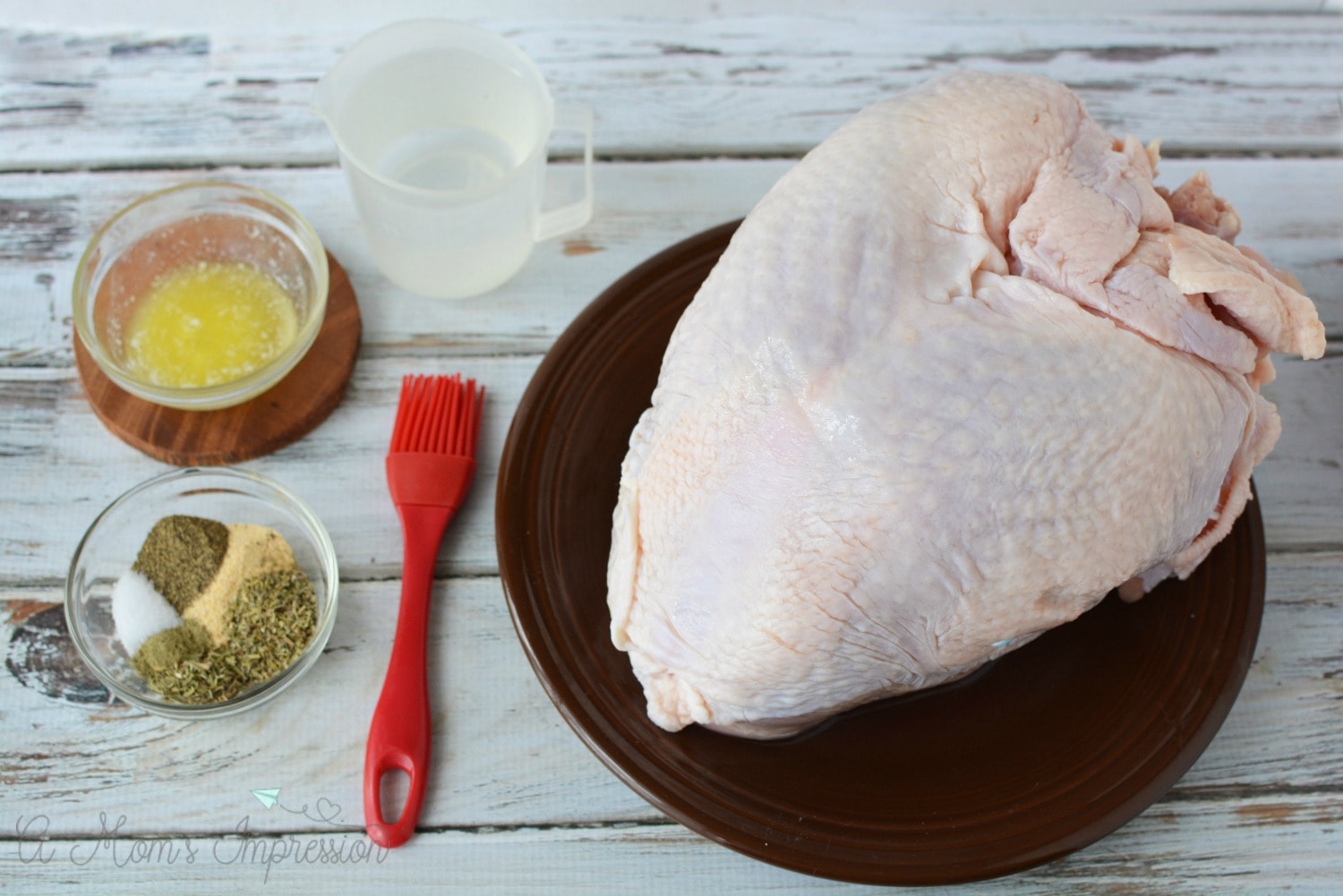 Stuffing:
4 cups cubed bread1/4 cup onion, diced
1/4 cup onion, diced1/4 cup celery, diced
1/4 cup celery, diced1/4 cup butter, melted
1/4 cup butter, melted1/2 teaspoon sage
1/2 teaspoon sage
1 teaspoon thymesalt and pepper
salt and pepper
Directions:
Place bread, onion and celery into a large mixing bowl. Add sage, thyme and salt and pepper to melted butter and mix well. Pour over bread. Stir well.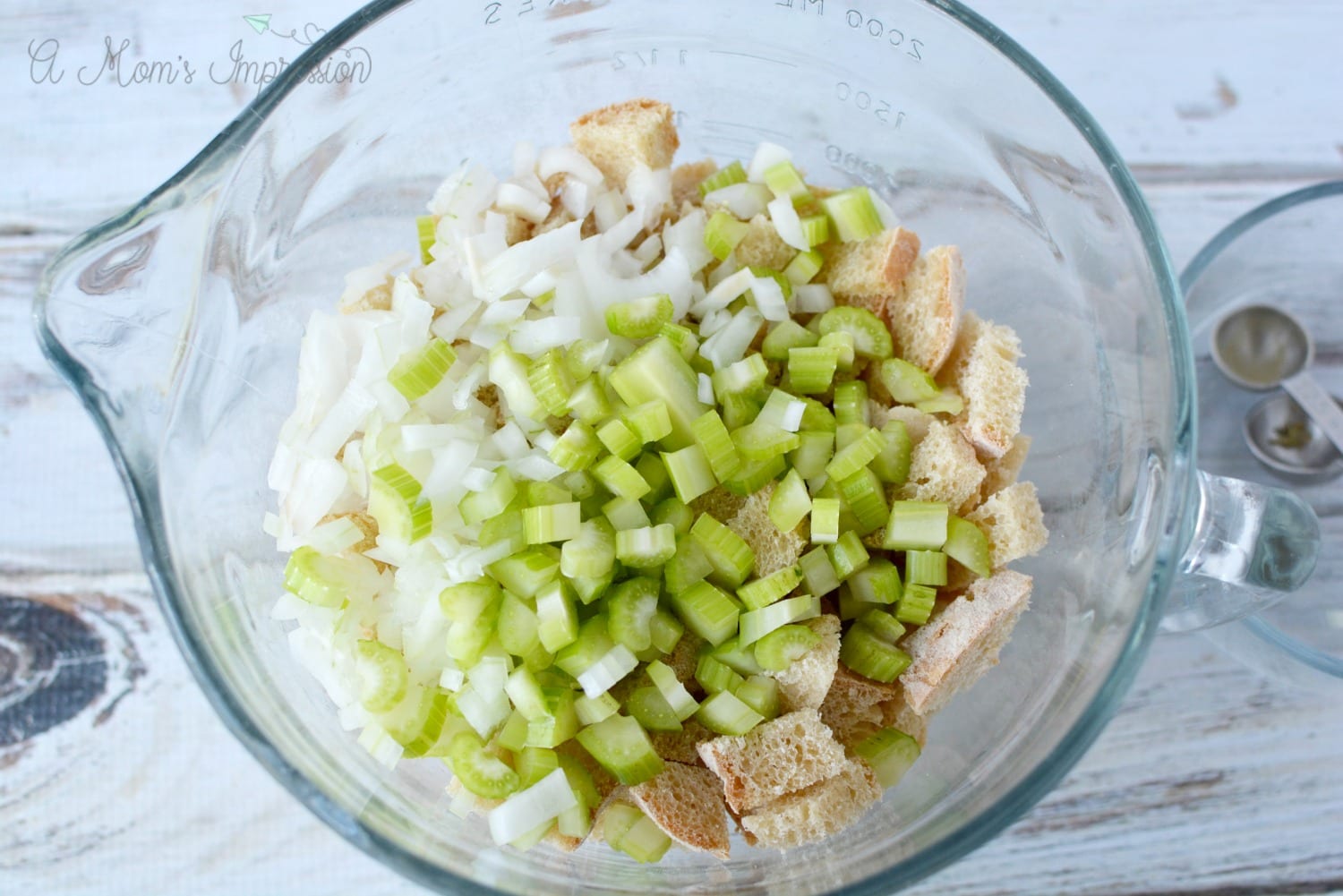 Stuff stuffing into the turkey breast. The breast is split, so make sure you don't over stuff it so it busts open!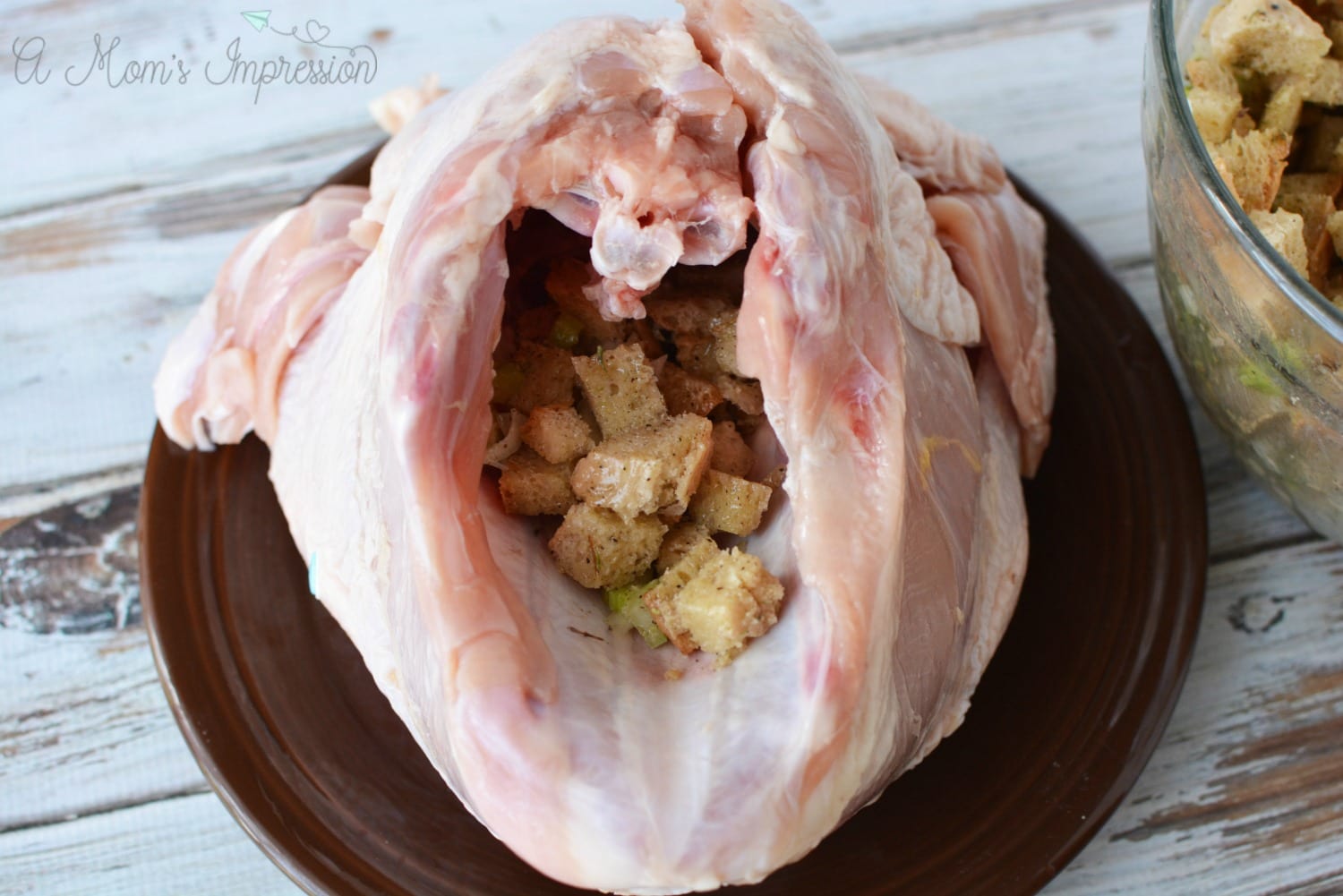 Fold a long piece of tin foil in half and place it over the stuffing. Wrap it around the turkey breast and flip it over and place it into the instant pot (stuffing side down).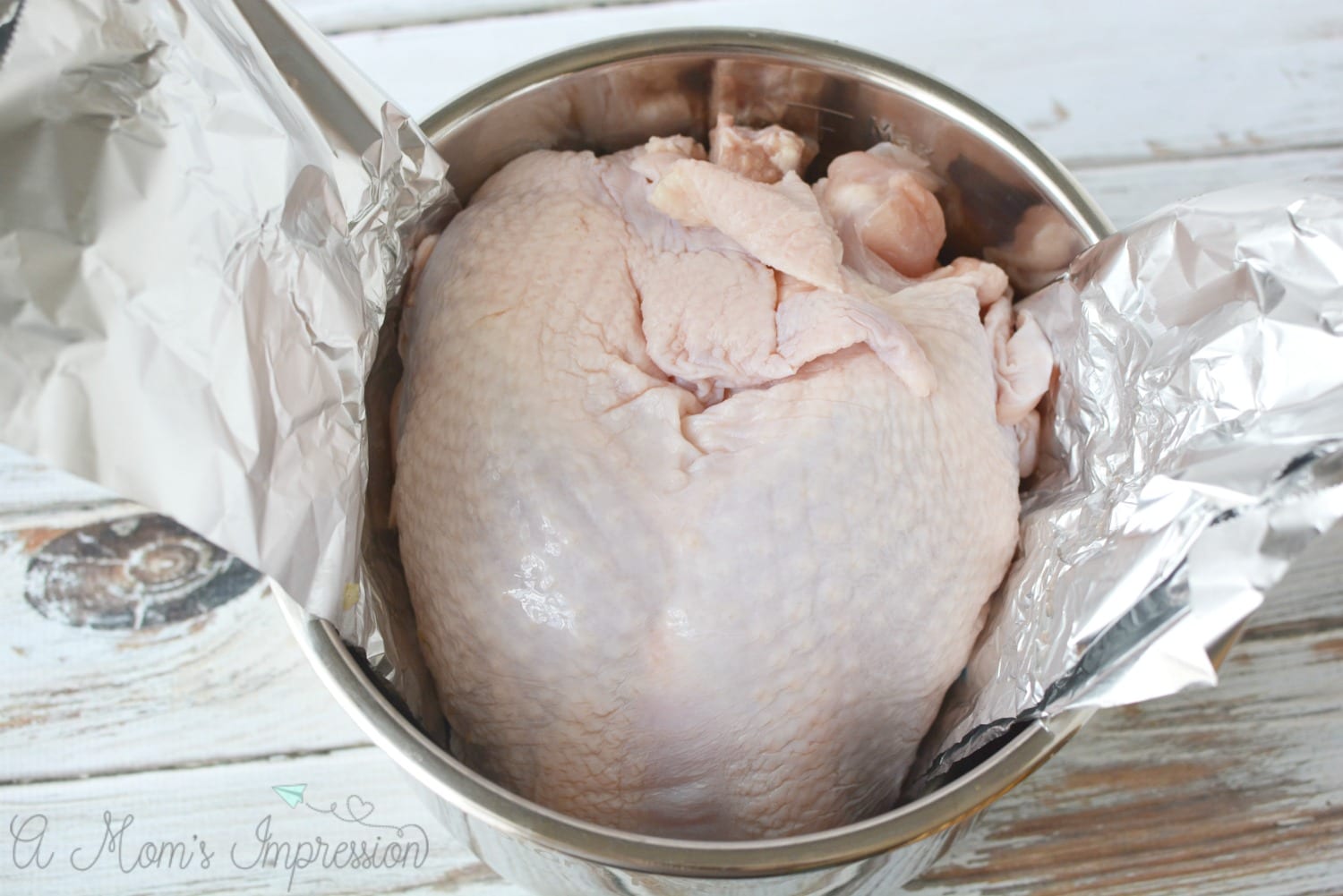 Mix garlic powder, basil, sage, thyme and salt and pepper together. Use a pastry brush to spread butter onto turkey breast. Sprinkle with seasonings. Wrap foil loosely around turkey and fold edges over.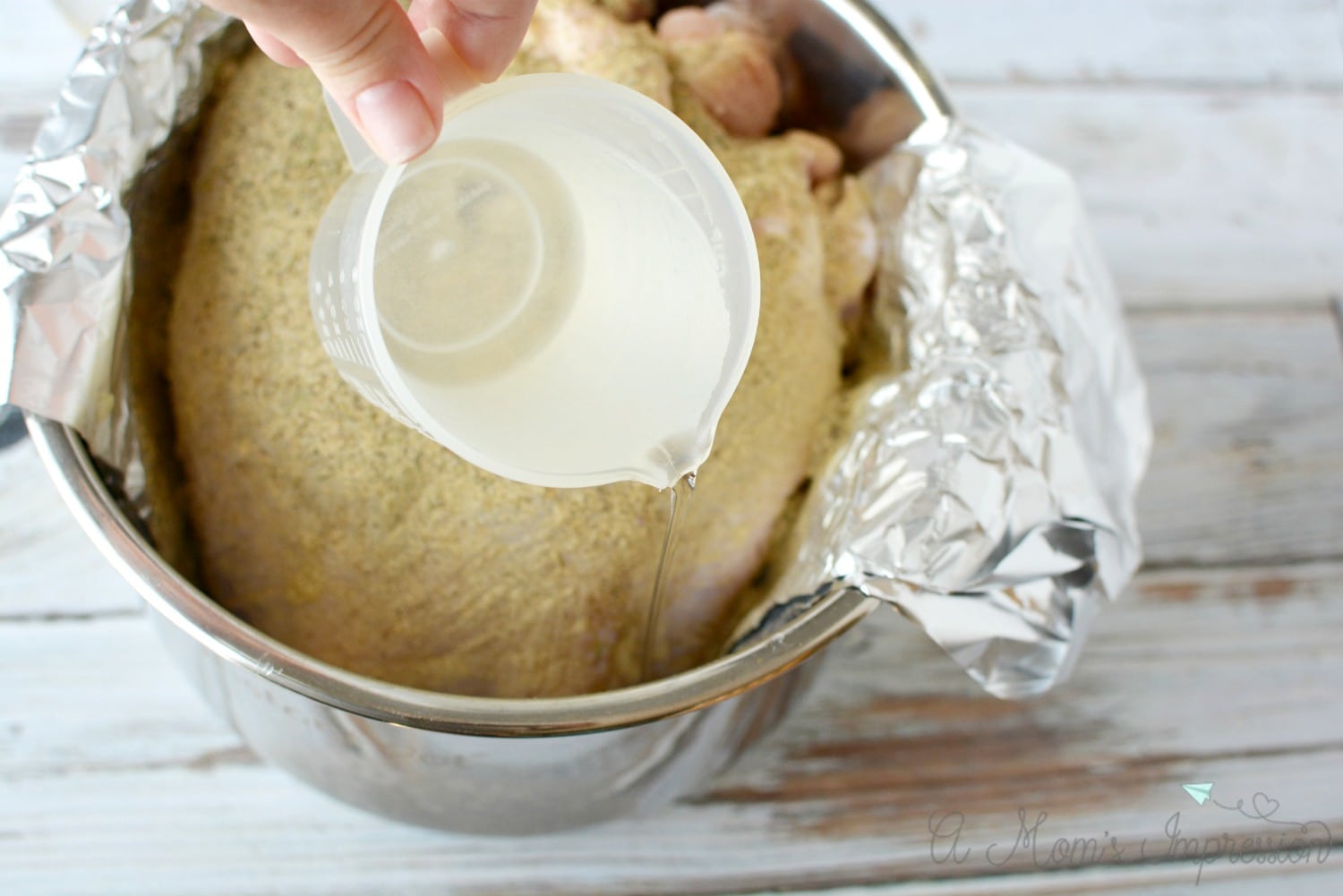 Add 1 cup water to the pot and place the lid onto the instant pot and close the pressure valve.
Set the Instant Pot to Poultry, high pressure for 35 minutes. Let naturally release for 20-30 minutes. Release pressure valve and open instant pot. Check to see if the turkey has reached 165°. If not, lock the lid in place and cook it for a few more minutes.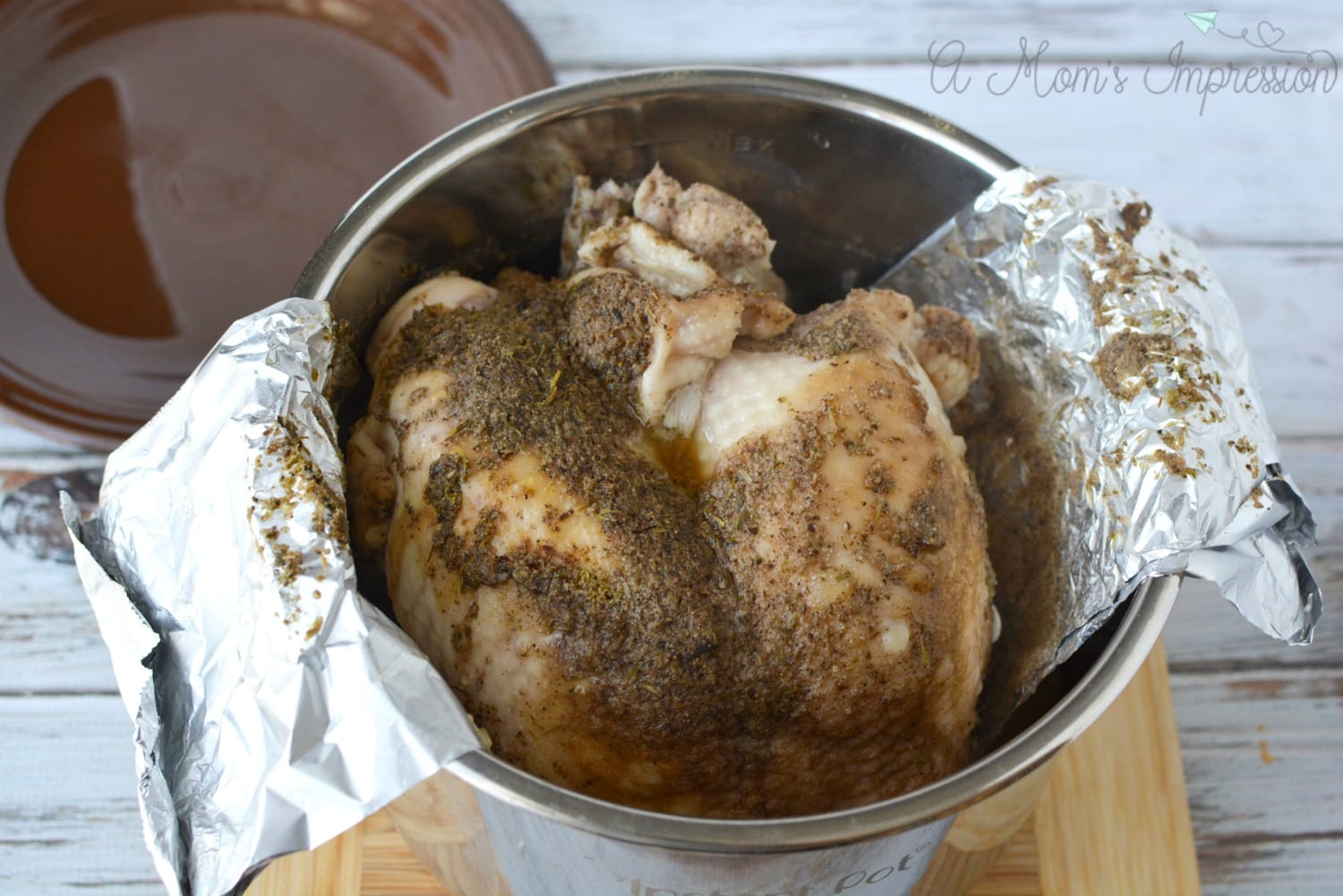 Unwrap the foil and use it to lift the turkey out of the pot. Remove stuffing and carve turkey breast.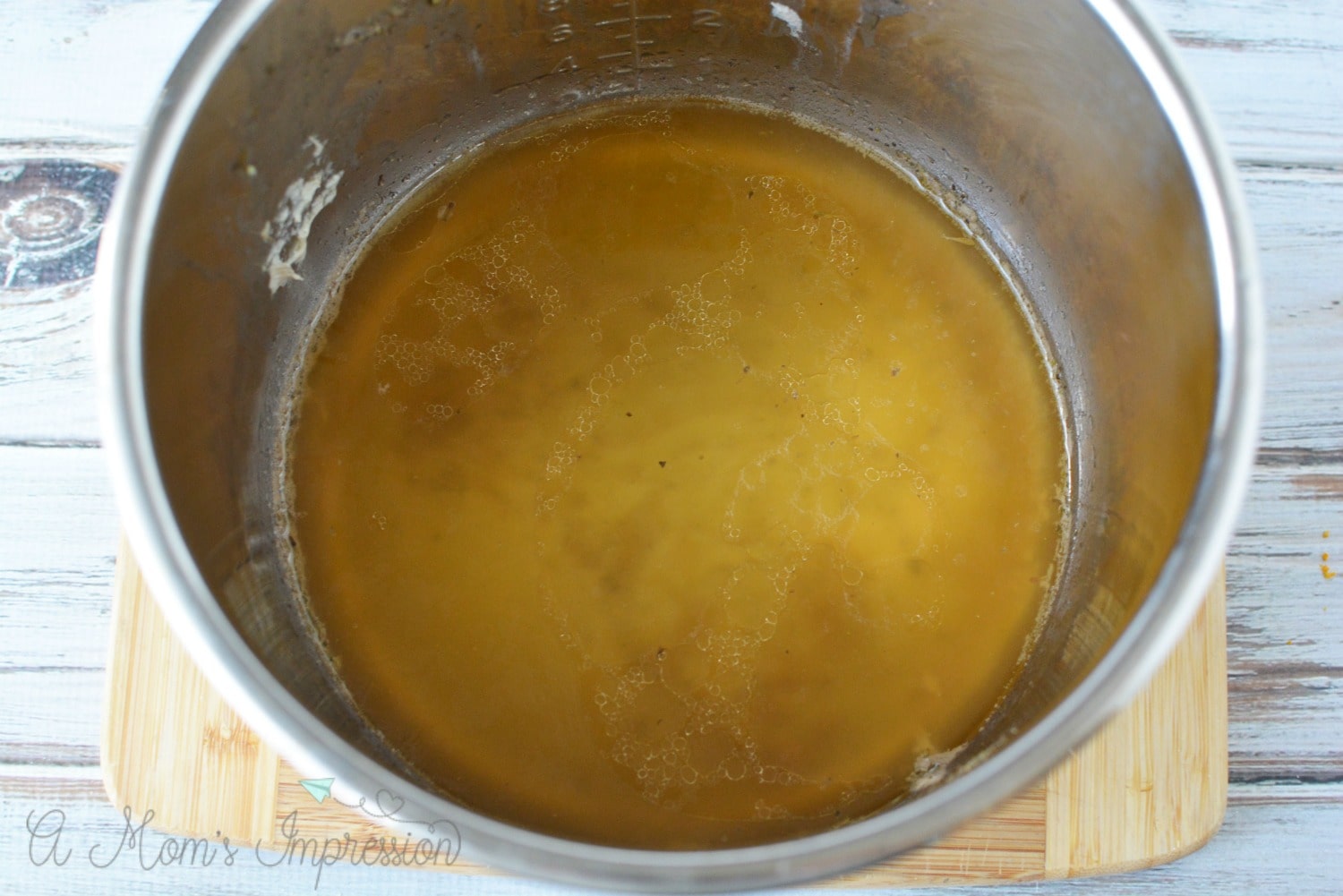 Use remaining juices from Instant Pot to make gravy! You can do this right in the Instant Pot using the saute function. Just skim the fat off the top, add 3 tablespoons cornstarch with 3 tablespoons cold water and add it slowly to the juices.  Let thicken and season to taste.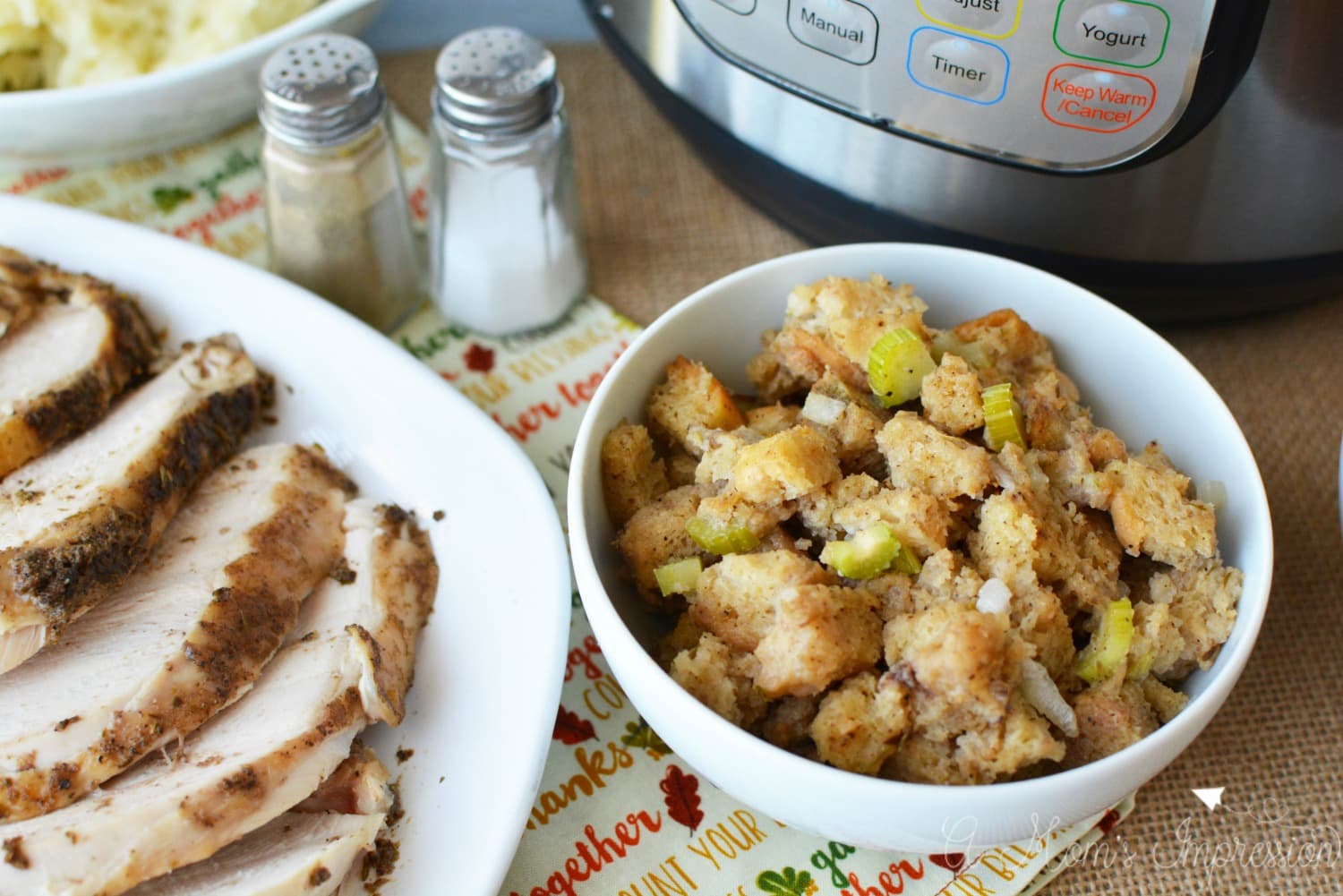 You will quickly find out that this recipes makes the best turkey ever!  Seriously…. have you had better?
Be sure to check out our Instant Pot mashed potatoes recipe for a great side dish to your turkey and stuffing!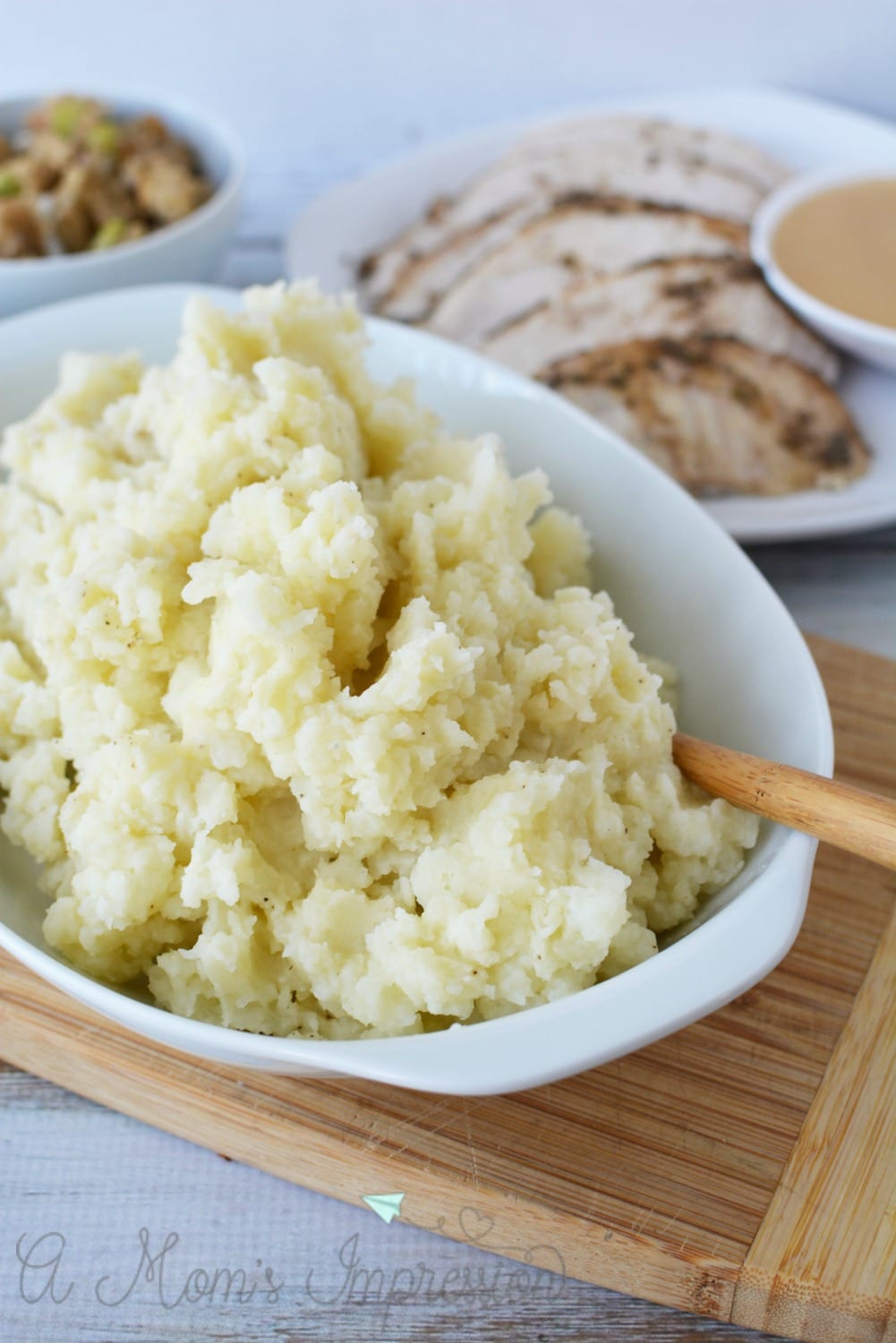 Pin for Later

Need a dessert option for the Instant Pot?  Yes, I did make a pumpkin cheesecake and you can get the recipe here!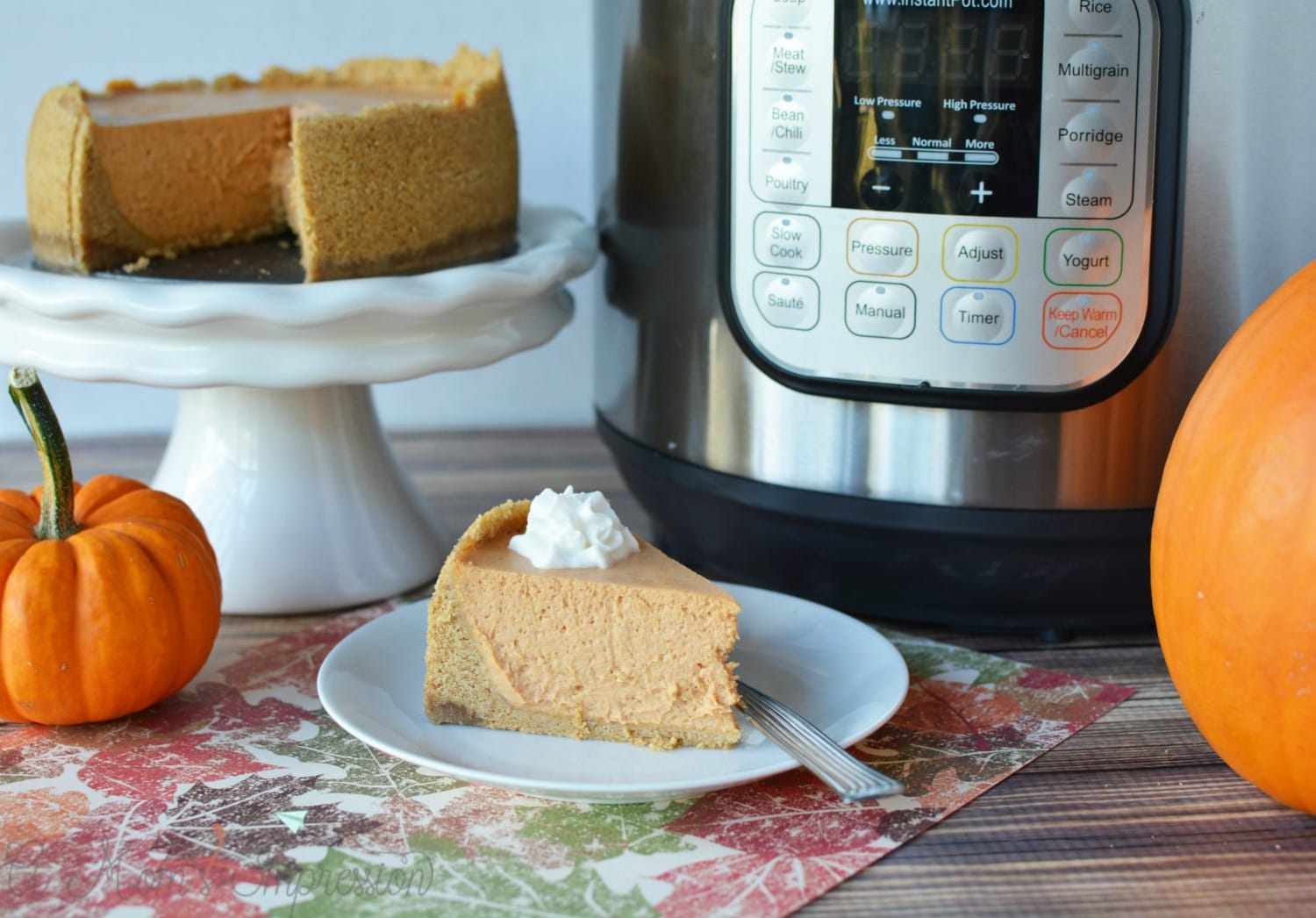 Happy Turkey Day!