This recipe, Instant Pot Crack Chicken, contains affiliate links.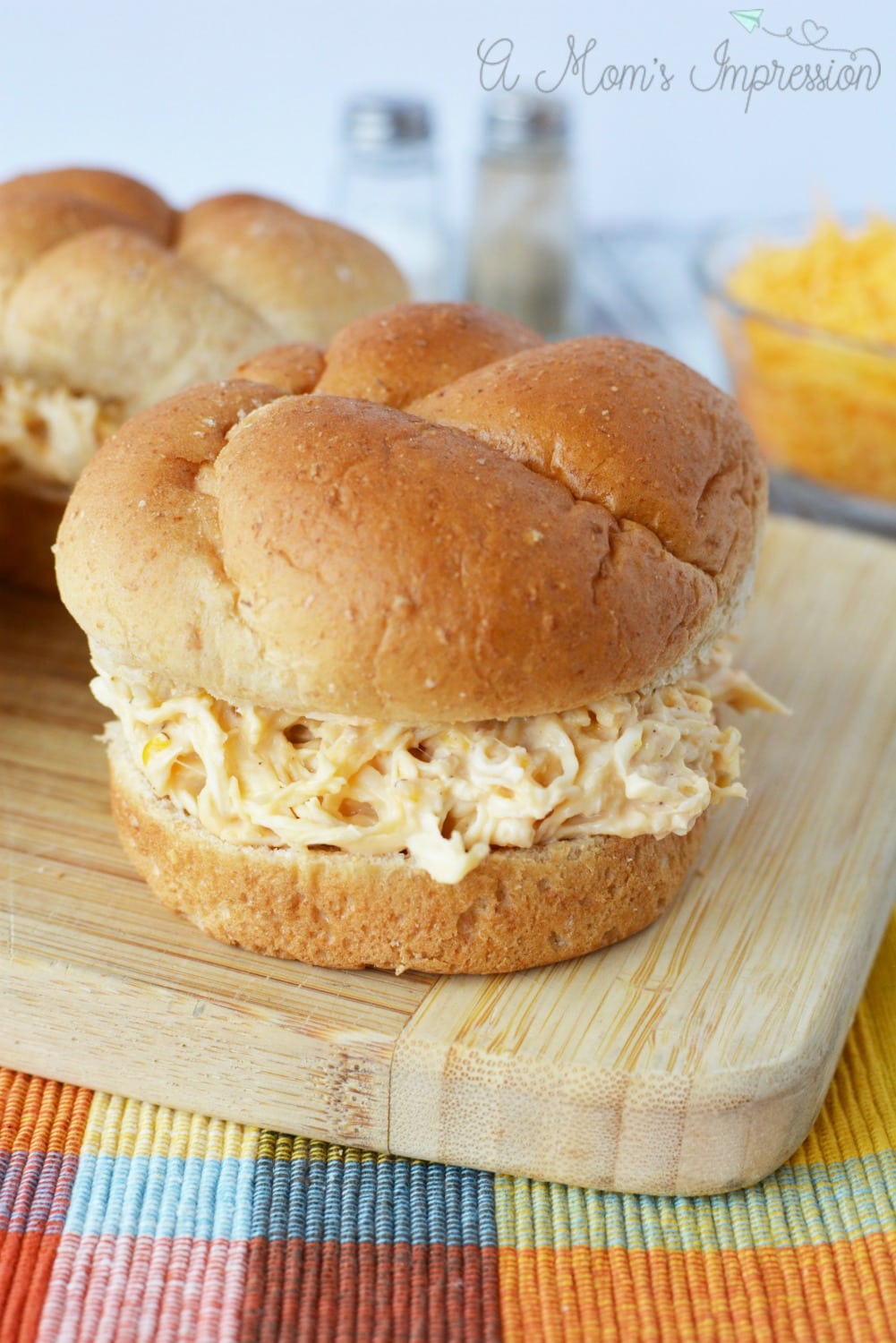 I love finding new recipes that call for chicken breasts.  I buy them in bulk at the beginning of every week for my family.  My husband makes shredded chicken in our Instant Pot every Sunday night to use for his lunches throughout the week.
While he was making his weekly chicken I thought about making a version of a Crack Chicken Recipe I tried in the past.  Crack Chicken is traditionaly made with ranch dressing but I didn't have a ranch dressing packet this time around so I added a little hot sauce and the result was amazing!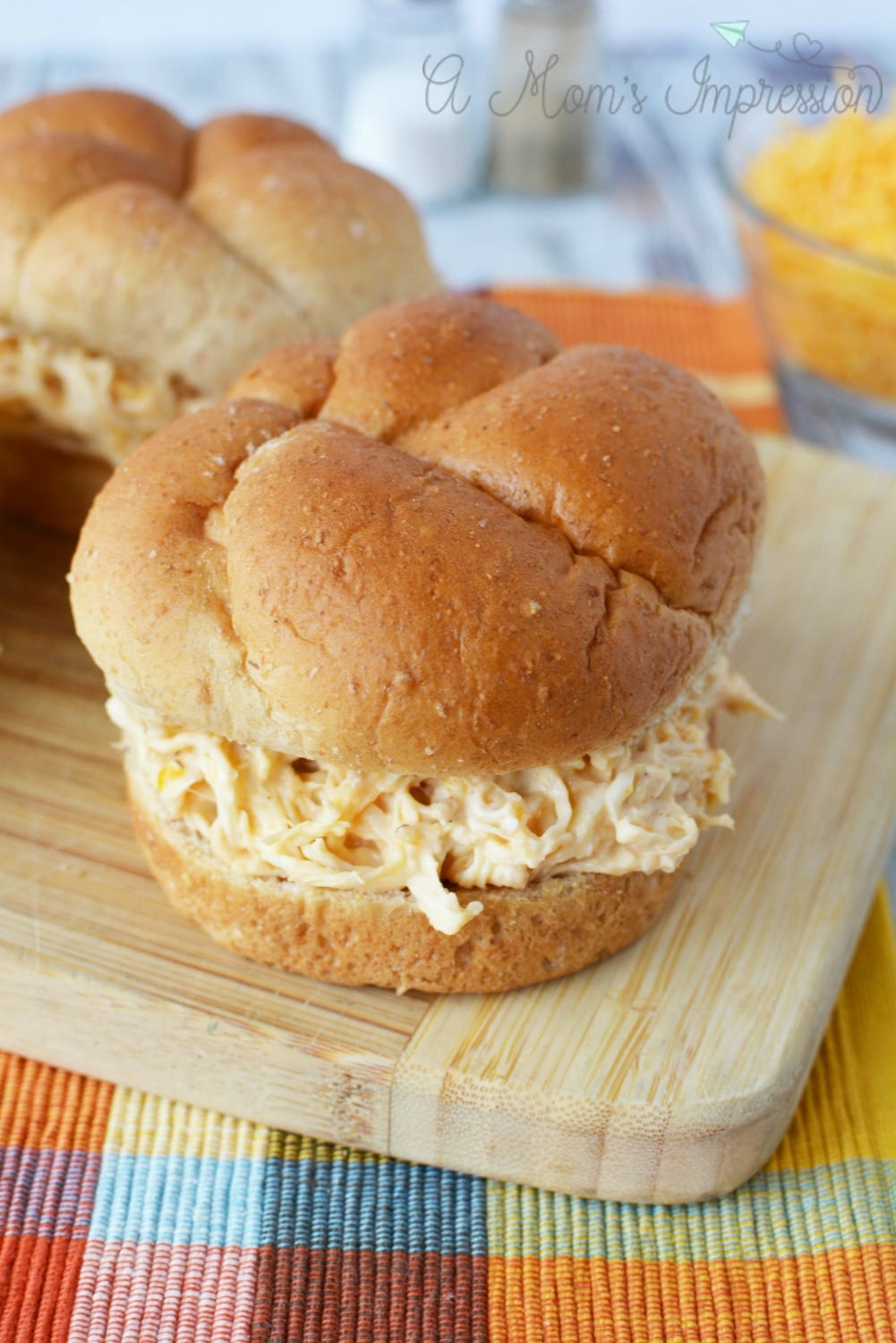 I've been using my pressure cooker for a few years now and can't imagine what it would be like to not have it.  Pressure Cooking isn't as intimidating as it once may have been.
Don't have an Instant Pot? Enjoy all the benefits and get yours now!
Instant Pot Crack Chicken Recipe
Ingredients:
1-1/2 to 2 lbs chicken breasts
1 cup water
8 ounces cream cheese, cubed
8 ounces shredded cheddar cheese
1-2 tablespoons hot sauce
8 burger buns
salt & pepper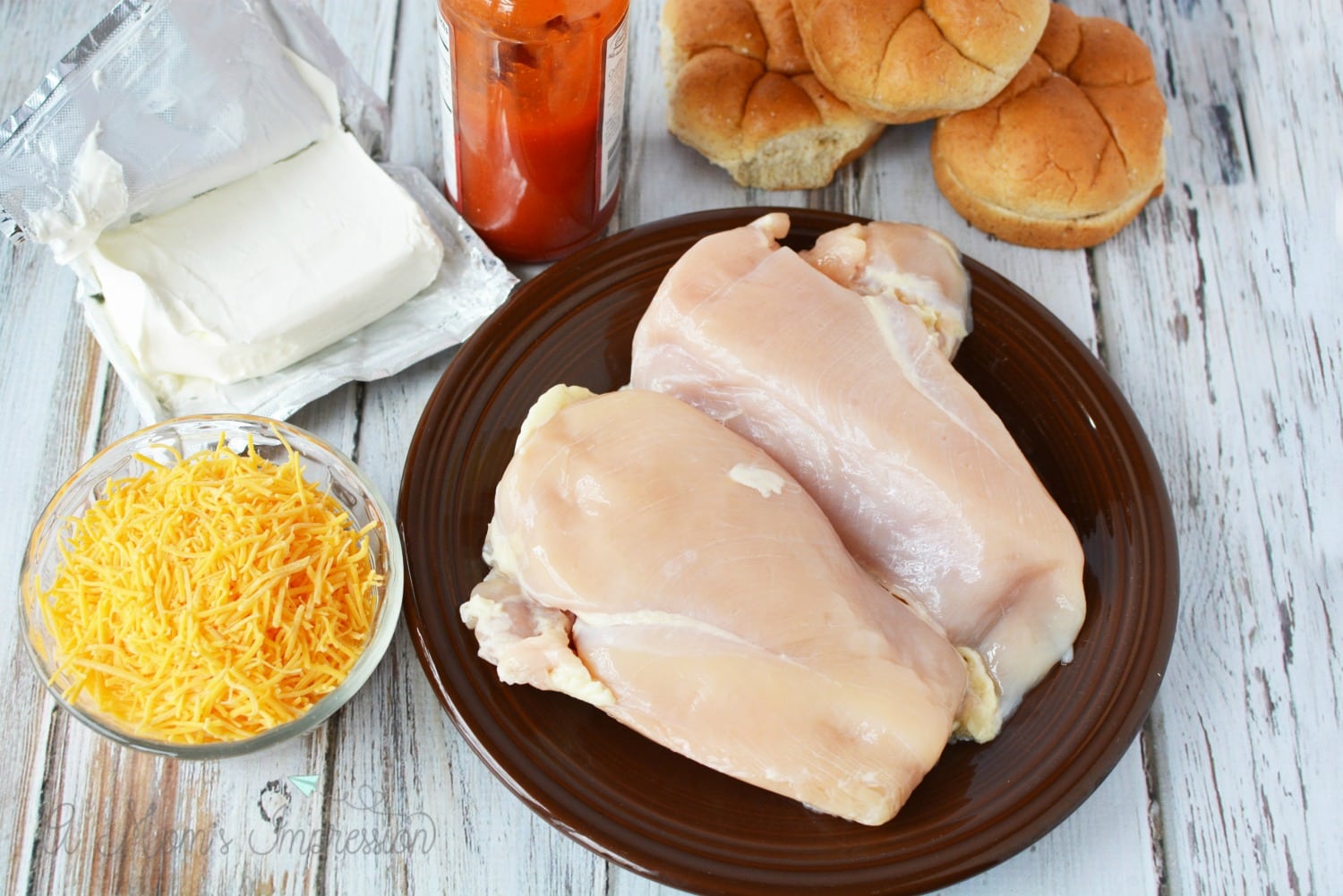 Directions:
Place chicken breasts into Instant Pot and add 1 cup water. Close the lid of the instant pot, close the pressure release valve and set the instant pot on Manual, High Pressure, for 9 minutes.
Once cooking is complete, let set for 3 minutes and quickly release pressure.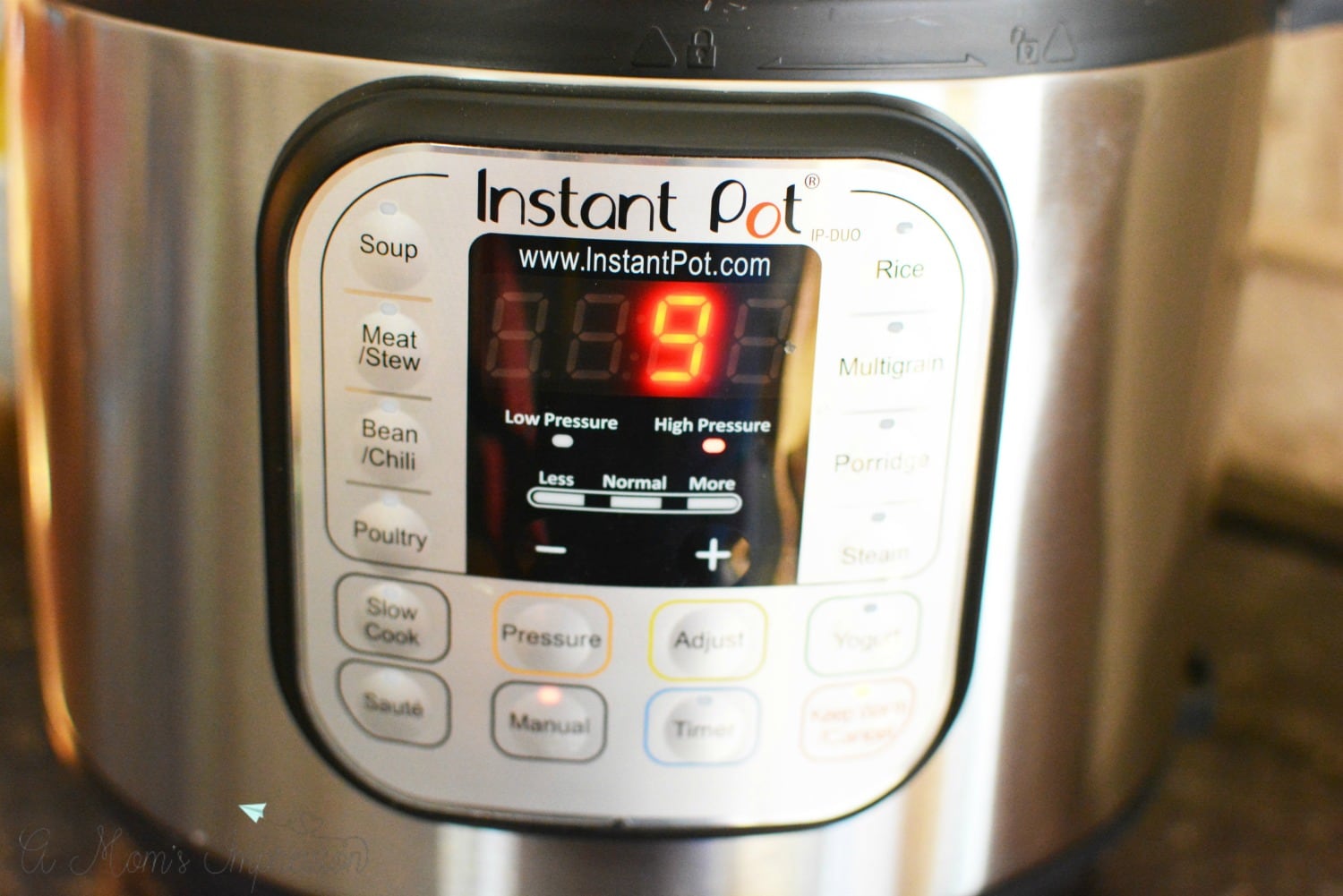 Remove chicken from pan with tongs and discard the juices. Return chicken back to pan, one at a time, and shred with two forks.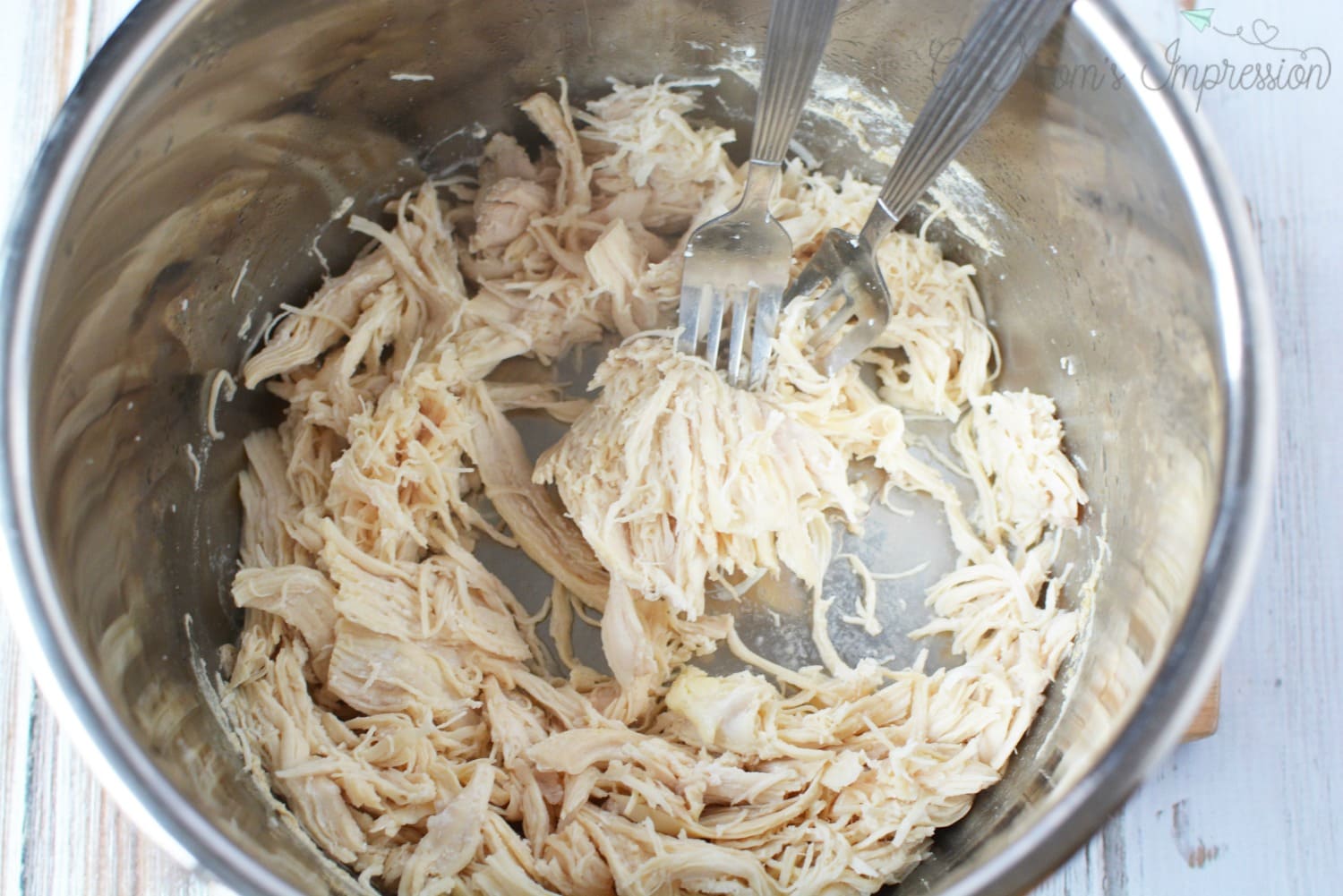 Place cream cheese, shredded cheese and hot sauce into the pan and mix well.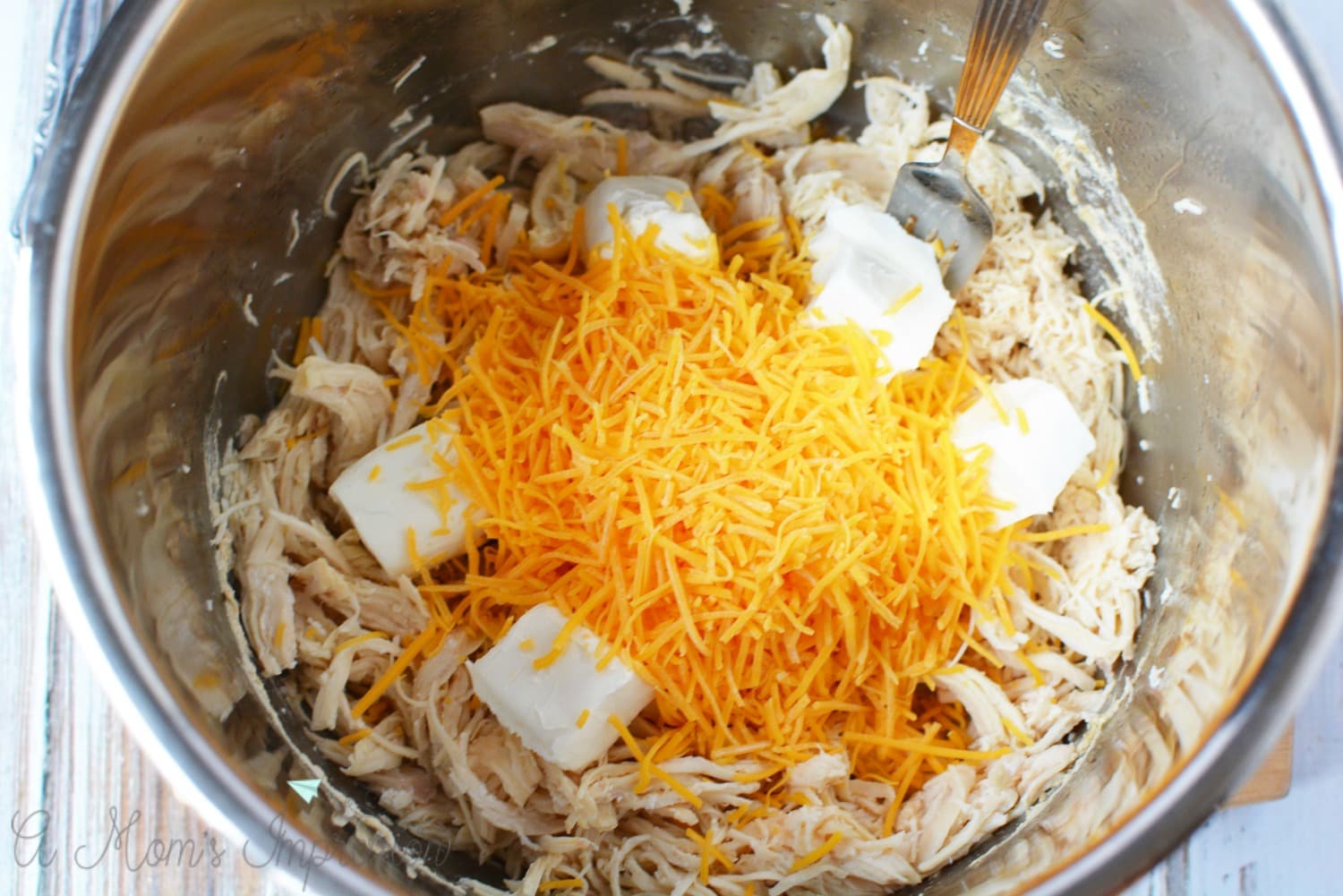 For the purposes of photos, I have removed the instant pot pan from the actual appliance. Normally, I'd just leave the insert in the appliance and shred chicken and add remaining ingredients. This will keep the pan warm and help melt the cheese.
If the pan cools and you are having a hard time mixing the cheeses, turn your instant pot on warm and let it heat up, but be careful not to burn the cheeses.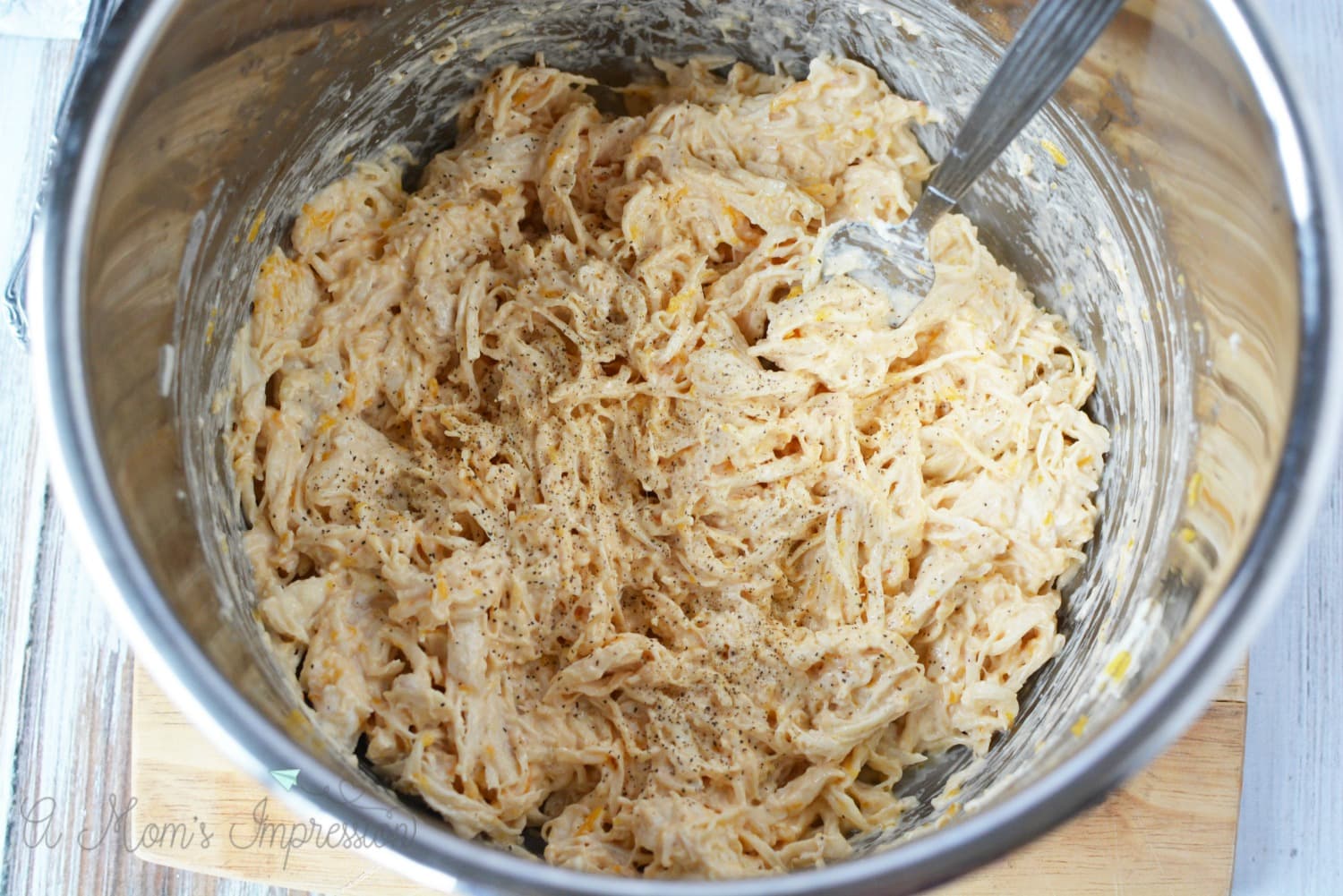 Season with salt and pepper.
Serve chicken on buns. Makes 6-8 sandwiches.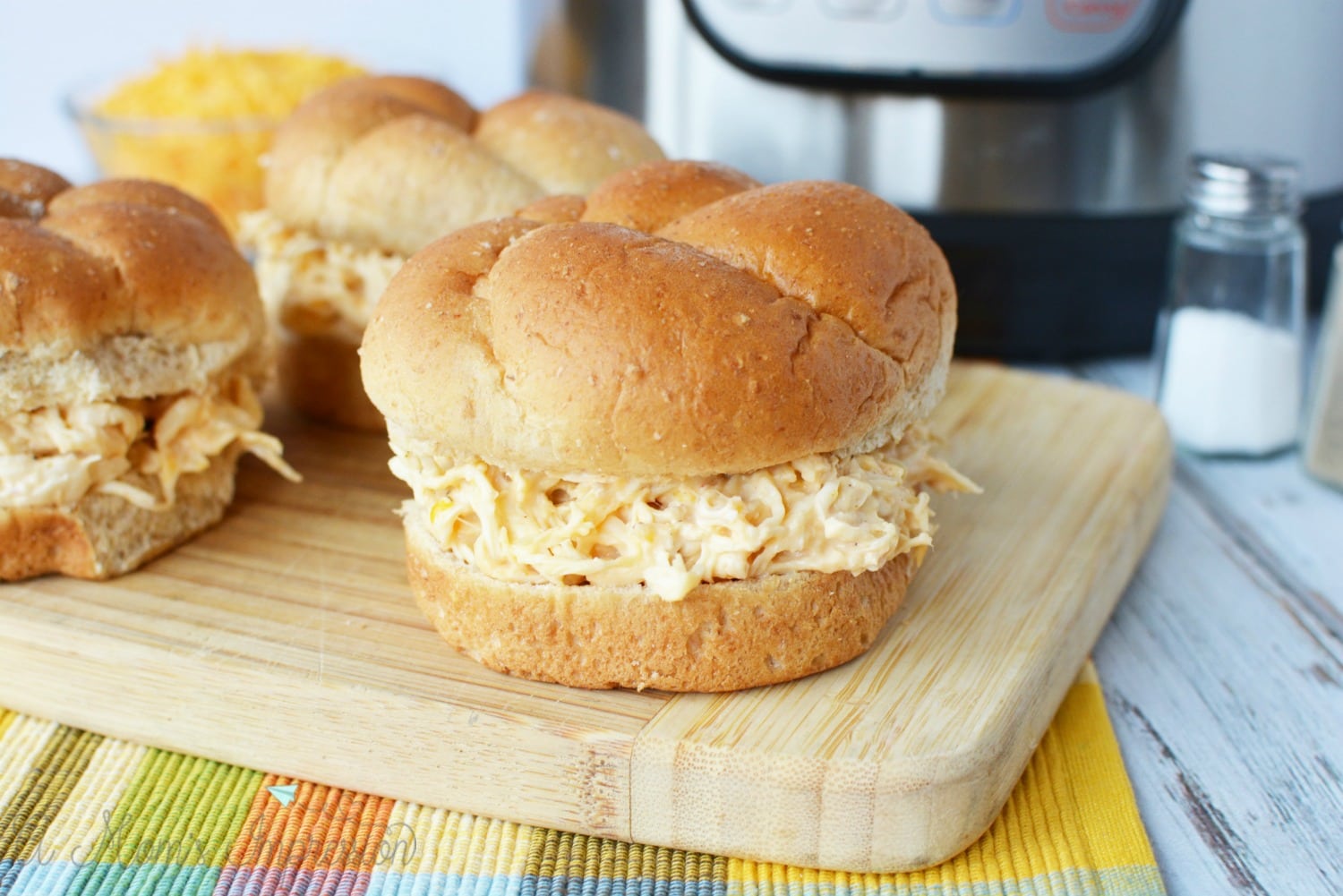 We make this Crack Chicken recipe a few times a month. It has become one of our favorites.
Printable recipe below!
Another one of our recent Instant Pot favorite recipes is this tasty Hungarian Goulash recipe.  Be sure to check it out!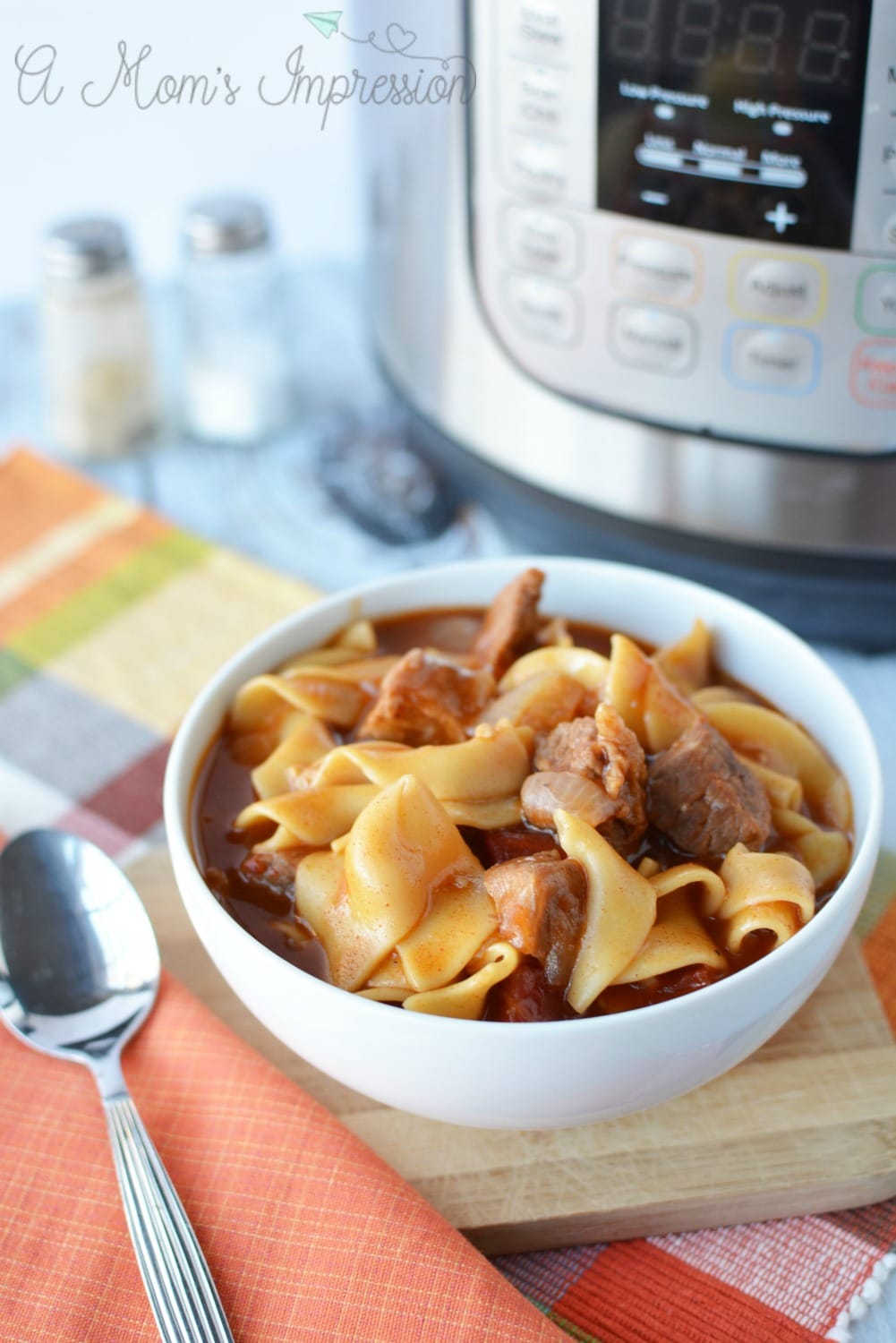 This recipe is perfect for kids.  For more Instant Pot kid recipes check out our favorites!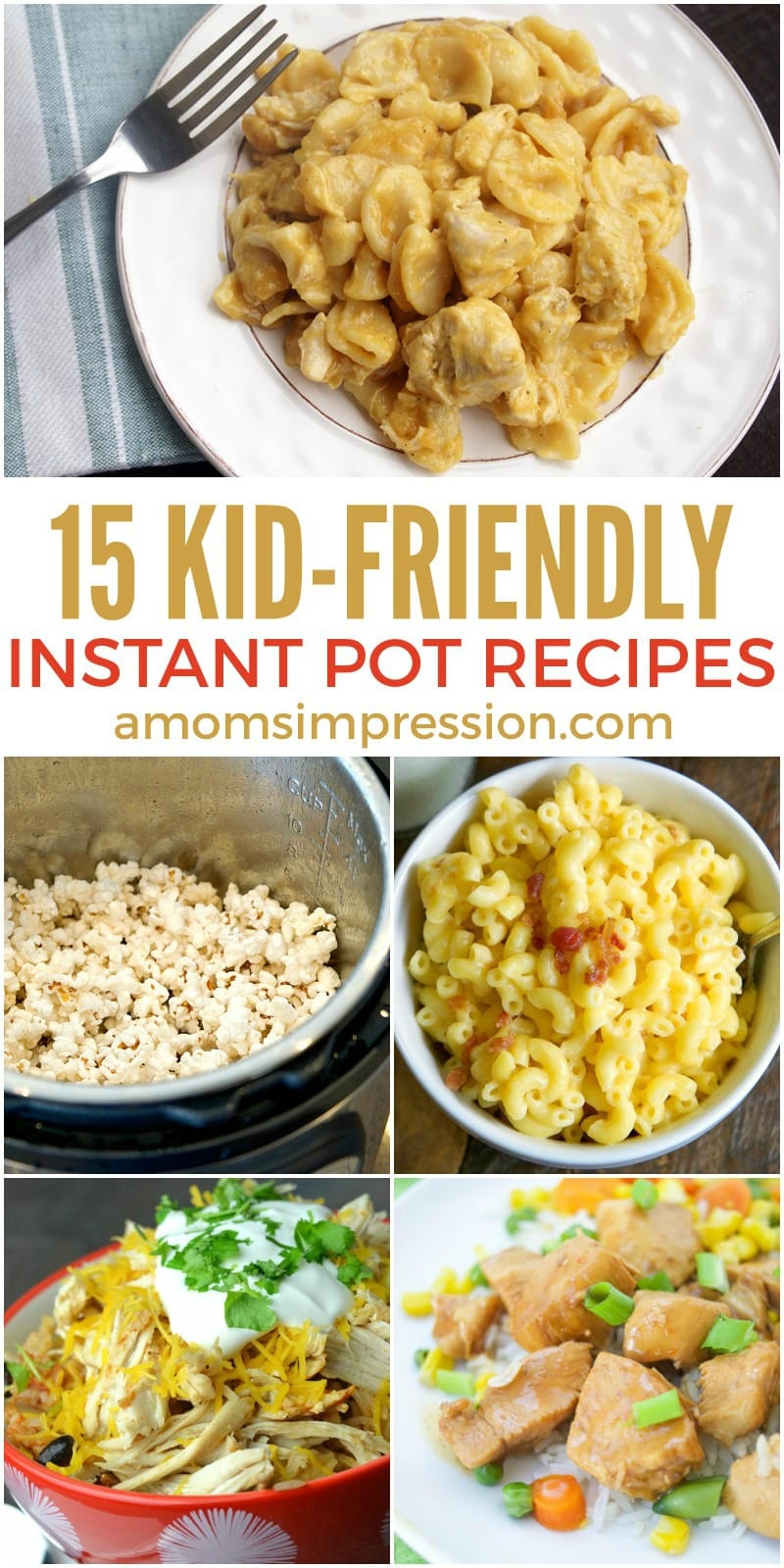 Pin Later