A huge thank you to American Girl who sent us the new American Girl Courtney Moore for purposes of this post. All opinions are 100% mine.
Of all the American Girl releases, I think that I was the most excited about Courtney Moore. I am a child of the 80's so while I am a little depressed that my kids think that the 80's are "historical" I am pretty excited to see my childhood expressed in an American Girl doll.
I mean, just look at her!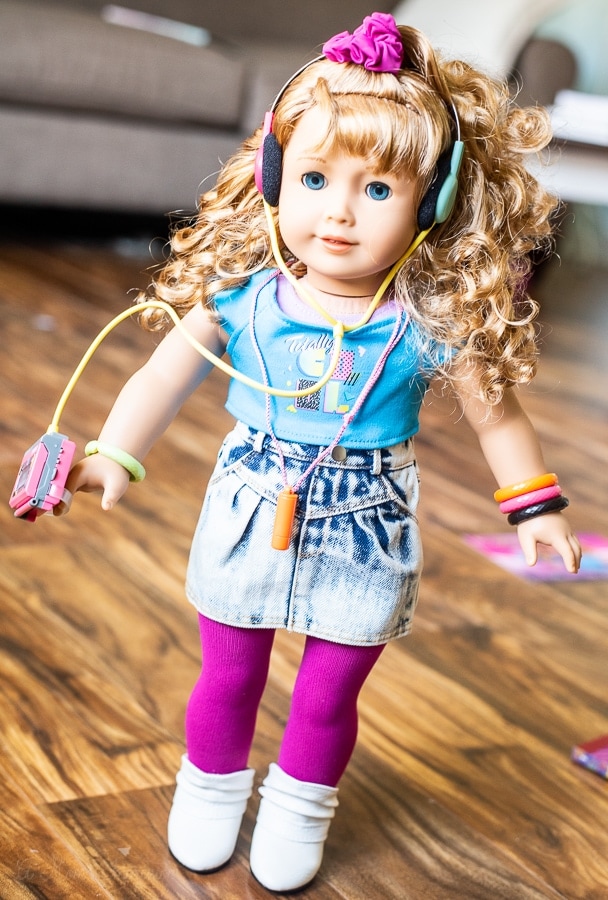 I think I might have worn a very similar outfit, and we all know my hair was very similar as I was growing up. My daughter matched my own excitement with her own. Out of all the historical dolls, Courtney looks the most like my daughter. She was super excited to see a doll with a similar hairdo!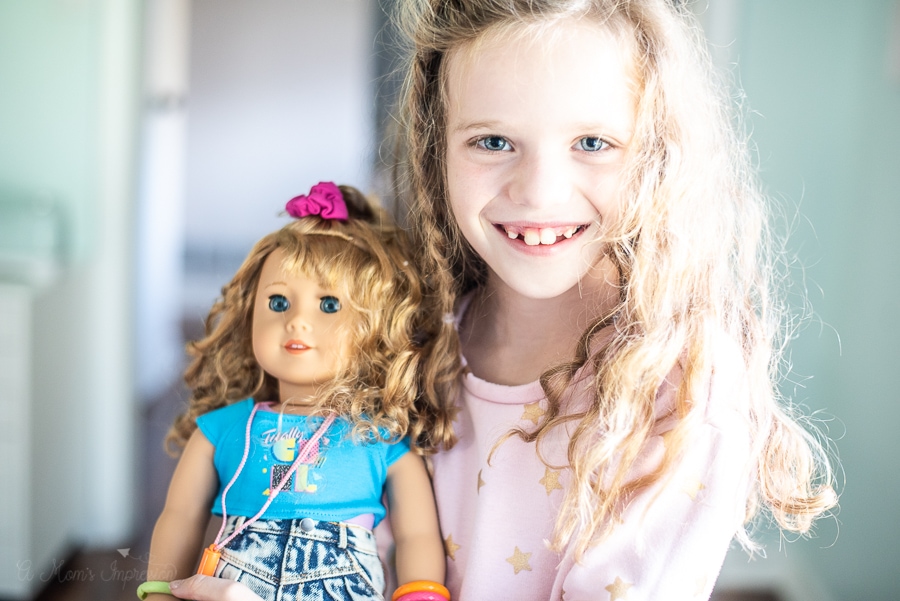 I think her excitement also increase because of all the throwback toys that company's have brought back from the 80's recently like Care Bears and My Little Pony. Having her own doll from that era was really exciting for her.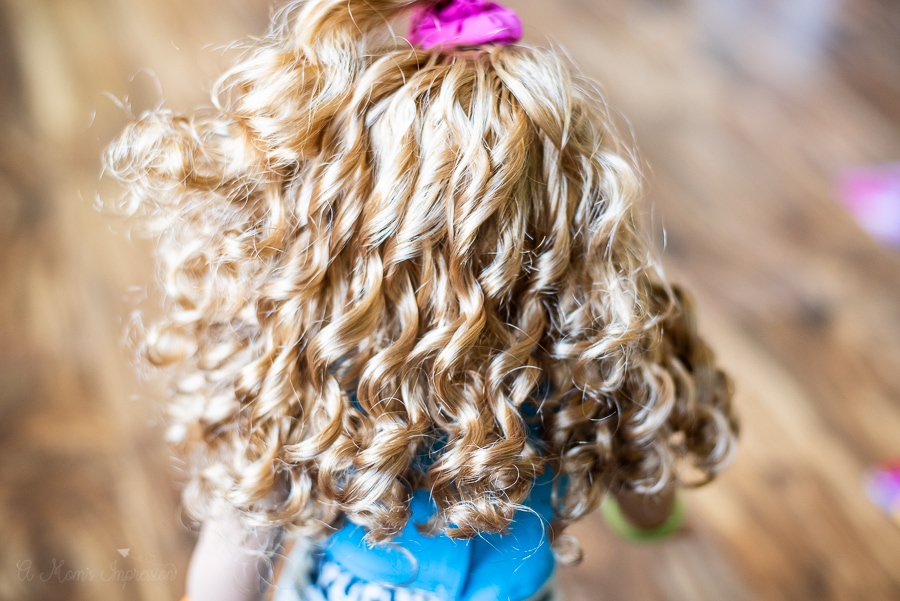 Introducing Courtney Moore
Get ready to reminisce with your child as Courtney immediately reminds you of the 80's !
Courtney comes with several 80 themed items including:
A purple layering tank top under a bright blue crop top with a wide neckline and an '80s graphic on the front
A high-waisted denim skirt with a pleated yoke in the front
A pair of hot-pink tights and pink underwear
A pair of white faux-leather boots with scrunched tops and pointed toes
A pink hair tie so you can put half her hair up in a high side ponytail
The first book in her series: Courtney Changes the Game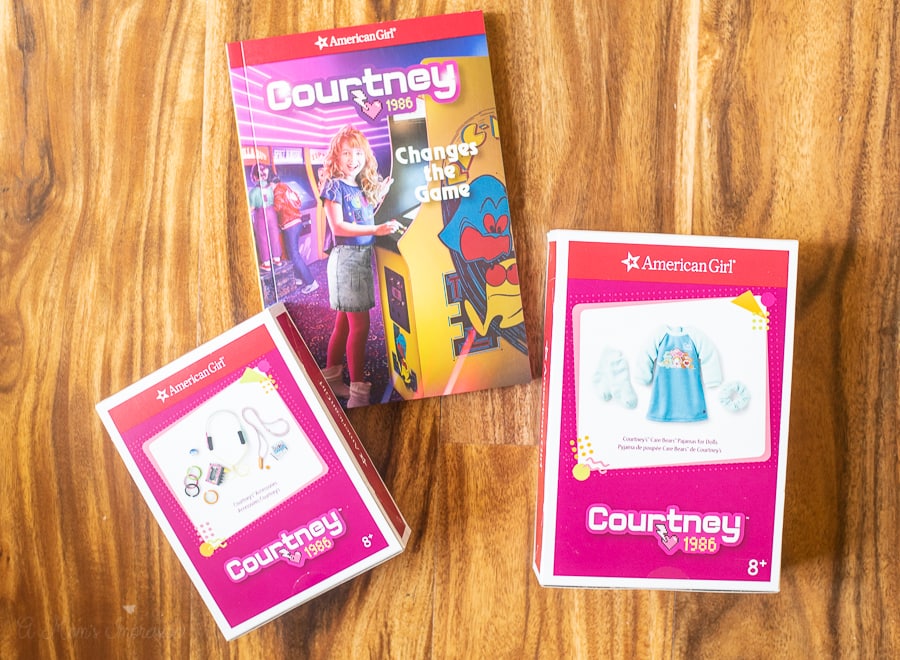 Her accessories include:
A pretend personal cassette player with fun '80s graphics that opens to insert a tape
A pair of colorful headphones that plug into the cassette player so she can listen to tunes—and tune out her stepsister, Tina
A cassette tape that will really play original songs when inserted into the boombox that comes with Courtney's™ Sleepover Accessory Set
A case to store her favorite mix tape her friend Sarah made for her
Four different colored plastic bangle bracelets she can stack on her wrist
A tube of pretend Lip Smacker® lip balm on a cord to wear around her neck
A plastic button that says "Maureen for Mayor" to show her support for her mom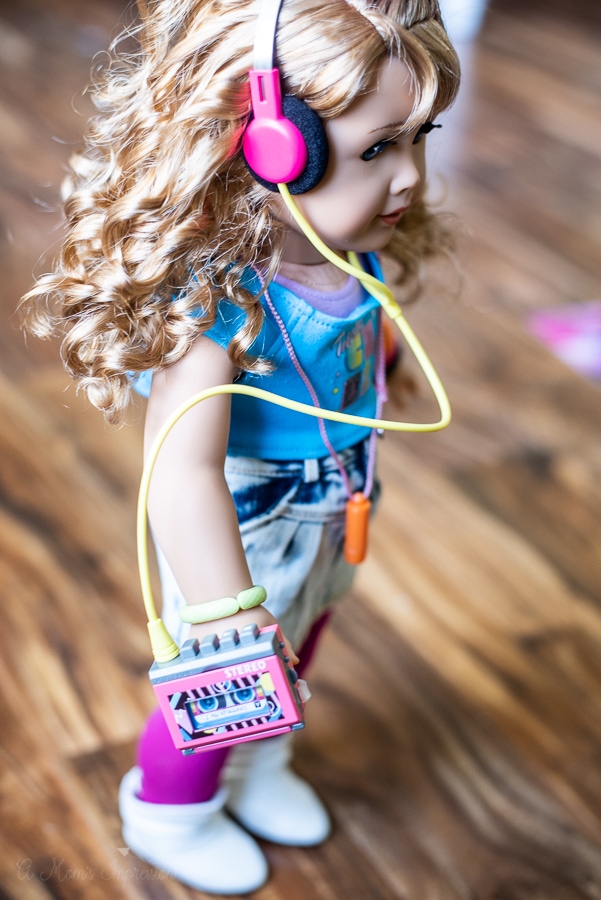 Like all of the previous American Girl Dolls, Courtney comes with her own novel, Courtney Changes the Game book by Kellen Hertz is included with the doll. My daughter and I have started reading her story during out nighttime routine, she loves getting a closer look into the life of her favorite doll. I love how American Girl encourages kids to read.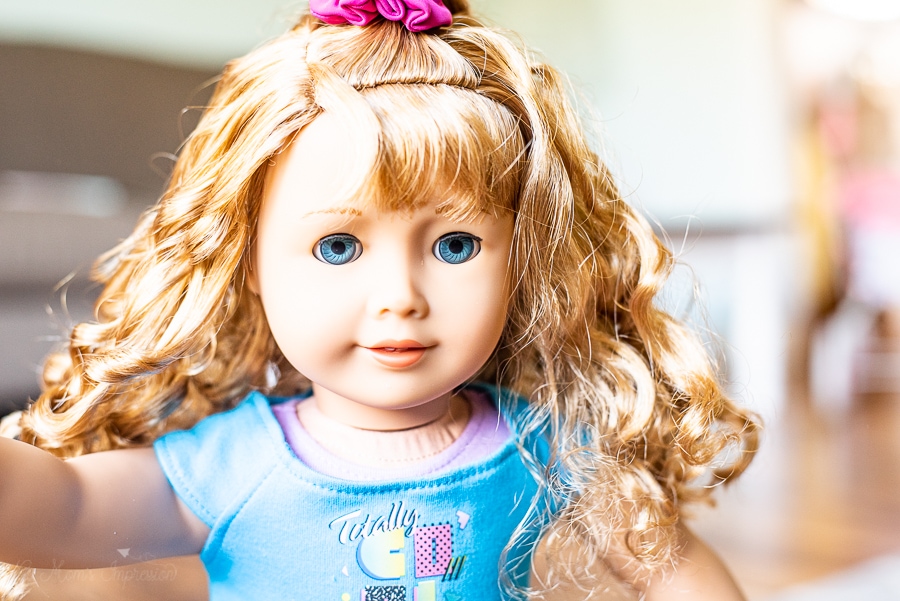 I love all of Courtney's outfit choices. You can find other fun 80's themed outfits for her on the American Girl website. We also received her Care Bear pajamas and loved them!
Speaking of outfits for your dolls, I made a complete video tutorial on how you can make your own American Girl matching shirts, be sure to keep an eye out for it!
If you follow me on TikTok you already got a sneak peek!
I encourage you all to head on over to a store to see the new 80's American Girl Courtney Moore for yourself!  For more information and to purchase Courtney, you can visit American Girl on their website!
Want to learn more about American Girls? BE SURE TO CHECK OUT MY POSTS ABOUT: