Joss Kendrick is the 2020 American Girl Doll of the Year. Meet her and find out what makes her special!
Every year my daughter and I eagerly await the announcement of the American Girl Doll of the year. This when the announcement was made my daughter and I both looked at each other and knew she was something special. She is, meet Joss Kendrick.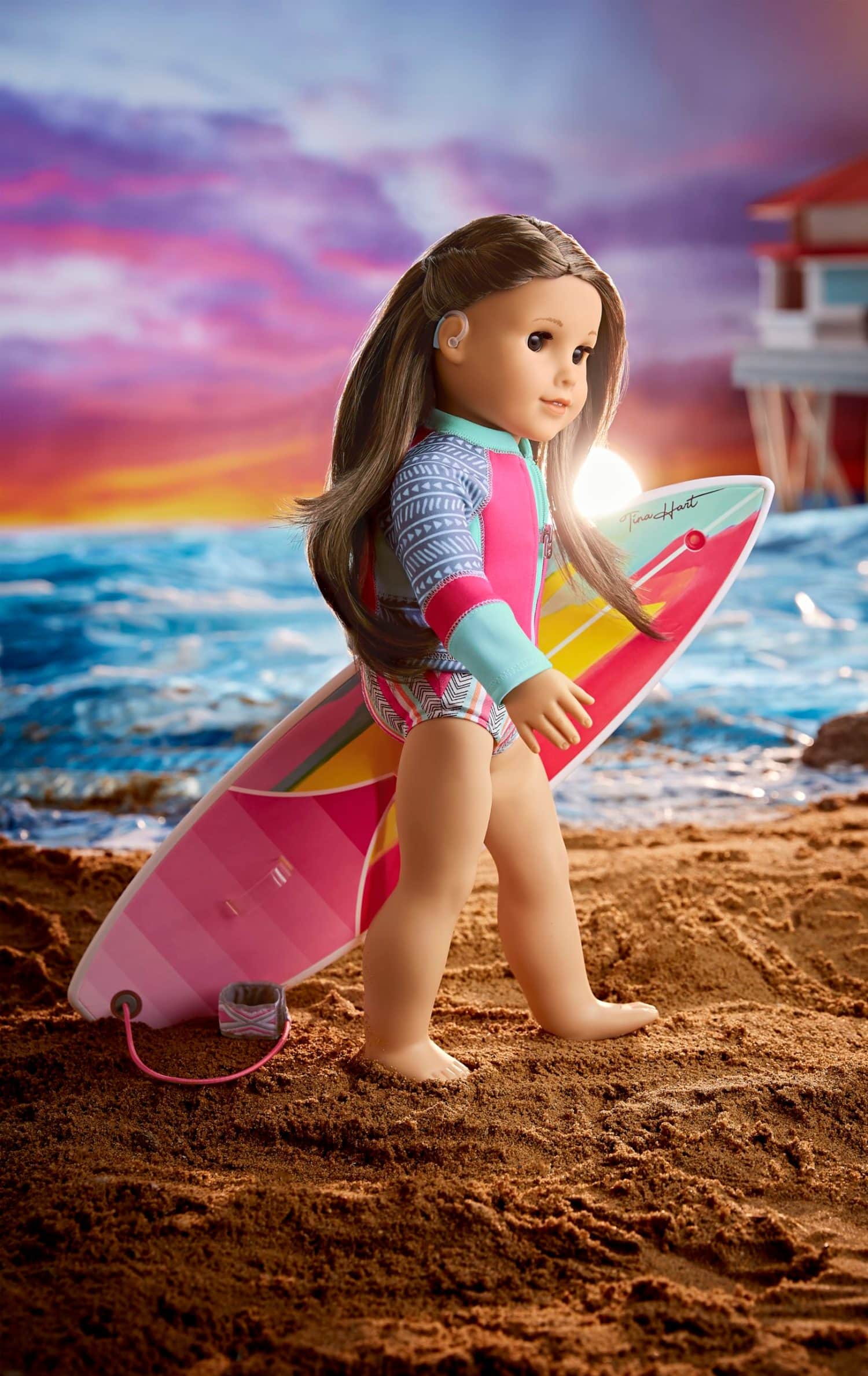 A huge thank you to American Girl who sent us the American Girl of the Year Joss Kendrick for purposes of this post. All opinions are 100% mine.
What drew Caroline and I to her was that we saw that she was born with a hearing loss. We have several members of our immediate family who have hearing loss and they both wear hearing aids just like Joss. I appreciate American Girl for embracing hearing loss and showing our kids that our differences make us who we are and that is to be celebrated!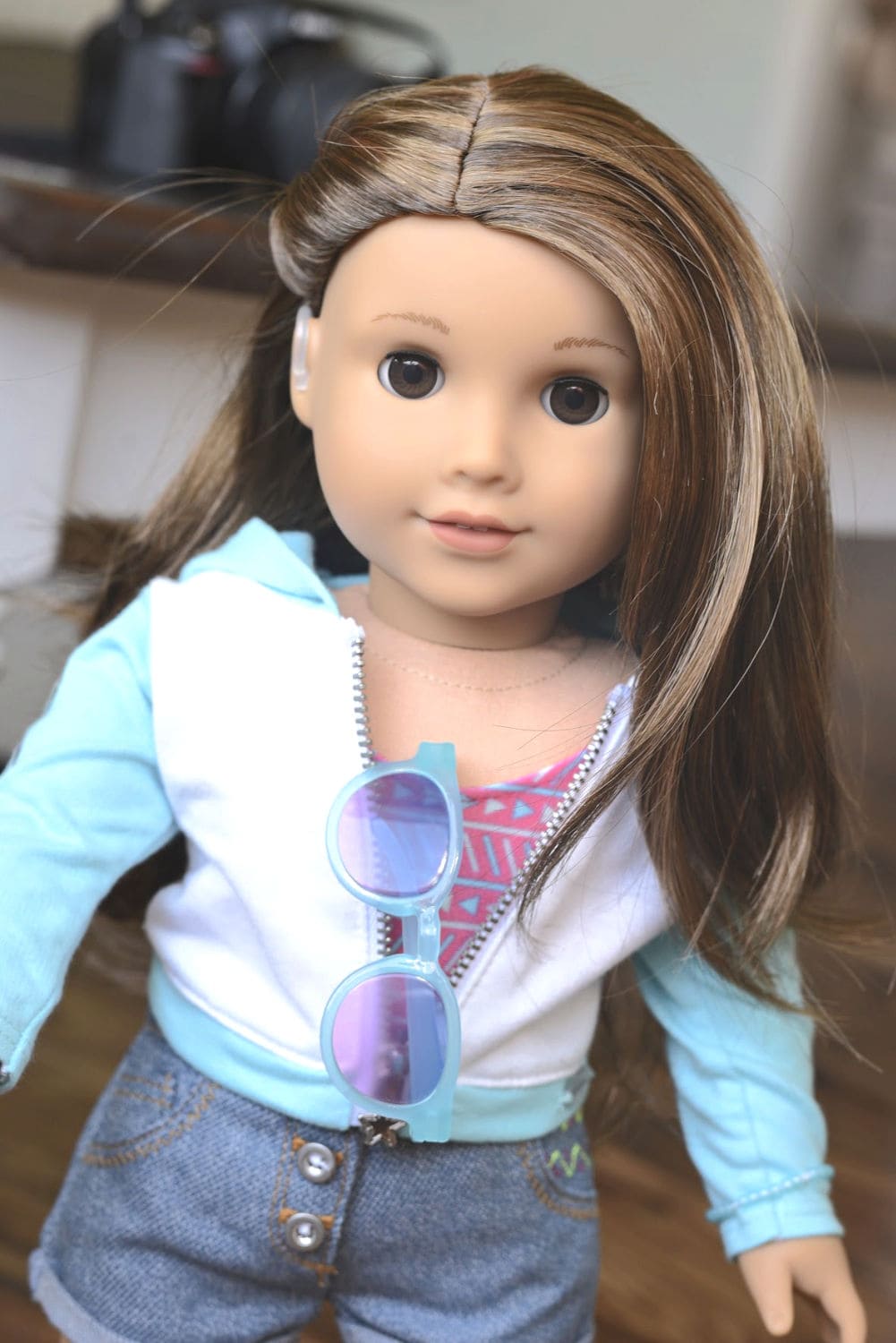 Joss Kendrick.™ Joss — a fierce athlete born with hearing loss and a passion for surfing and competitive cheer — joins American Girl's lineup of inspirational characters who impart meaningful life lessons to help girls learn and grow with confidence. Whether she's on her surfboard or in the gym, Joss shows girls the importance of trying new things, pushing past stereotypes, and being a good team player.
Joss comes with a swimsuit, hoodie, and shorts, plus a removable hearing aid in her right ear.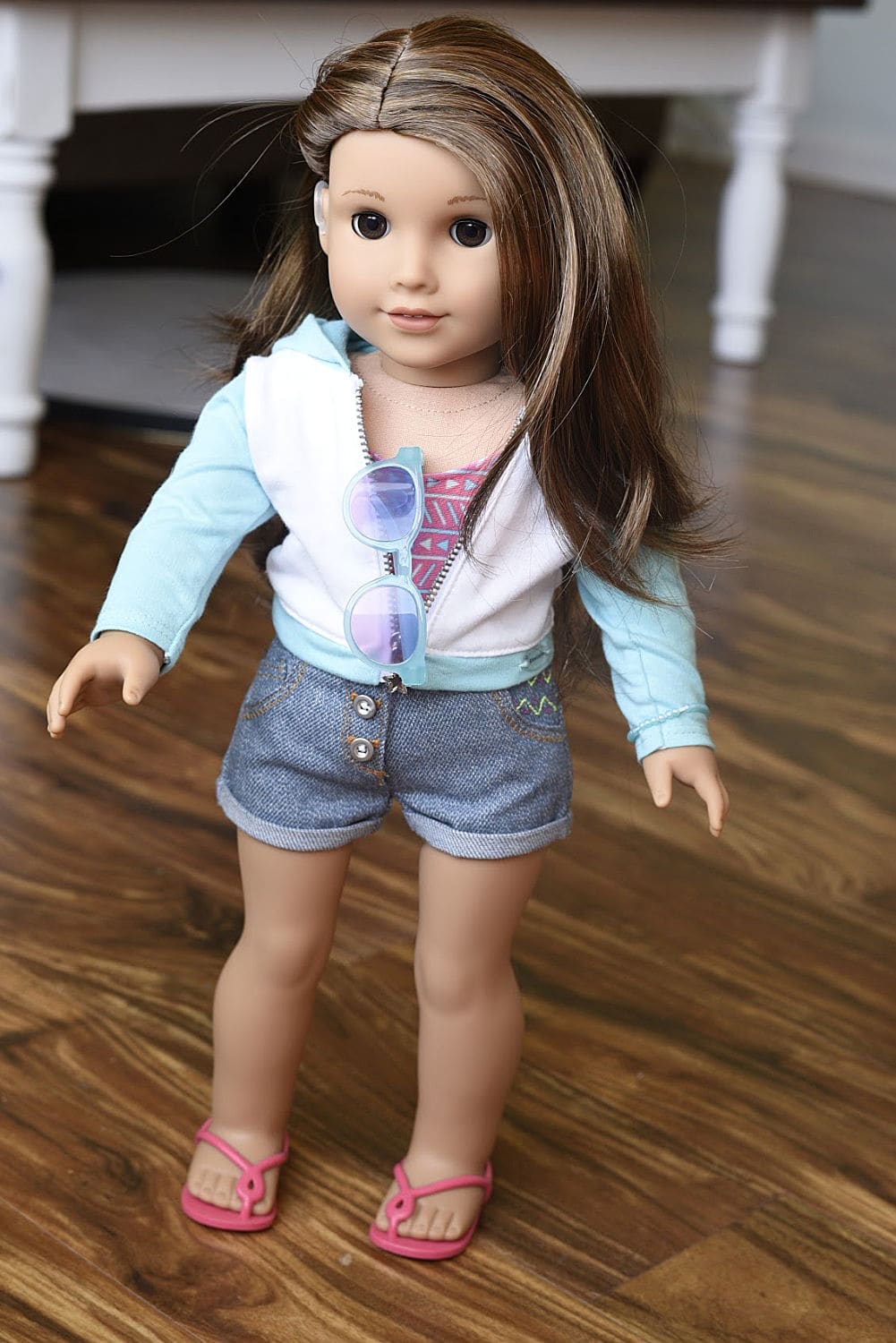 Her hoodie is so adorable. I was inspired by her wave motif and made matching shirts for my daughter and her to wear. See more about that below!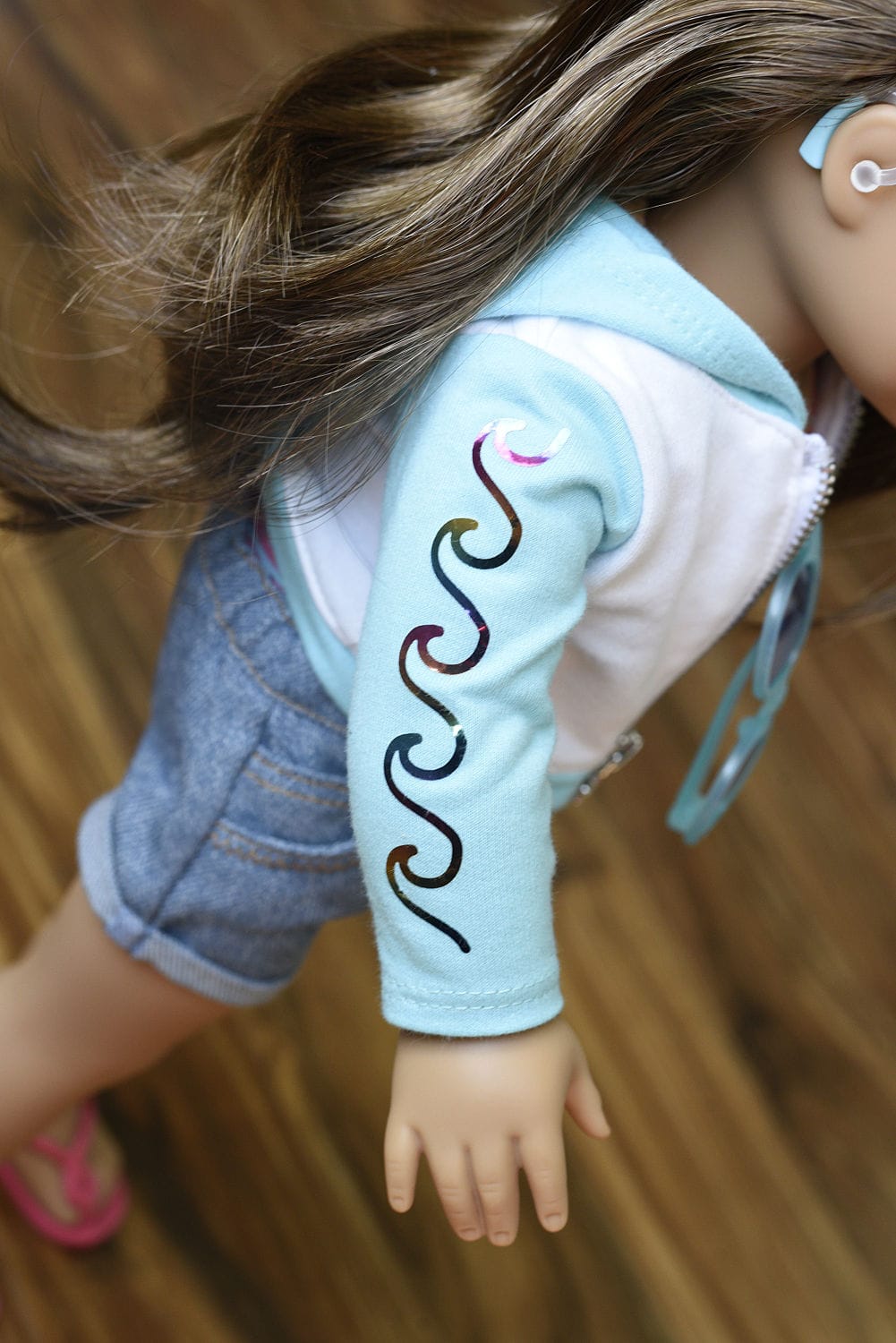 Any girl knows that an outfit isn't an outfit without some accessories! I also recommend purchasing Joss' accessories. Caroline loved them and it makes pretend play all the more fun!
Her accessories include:
A multicolored woven bag she uses to carry everything to the beach and the gym
A faux cell phone in a case with a strap and interchangeable screen that she uses to check the surf report every morning before she hits the beach
A pair of ombre-lens sunglasses to shade her eyes on sunny days
A beach-scene notebook with five pages of notes by Joss
Her ID card for the cheer gym and three dollar bills she carries with her
A key to her brother Liam's VW Surf Bus on a tassel keychain
Two Surf Sister bracelets—one woven and one beaded—from her best friend, Sofia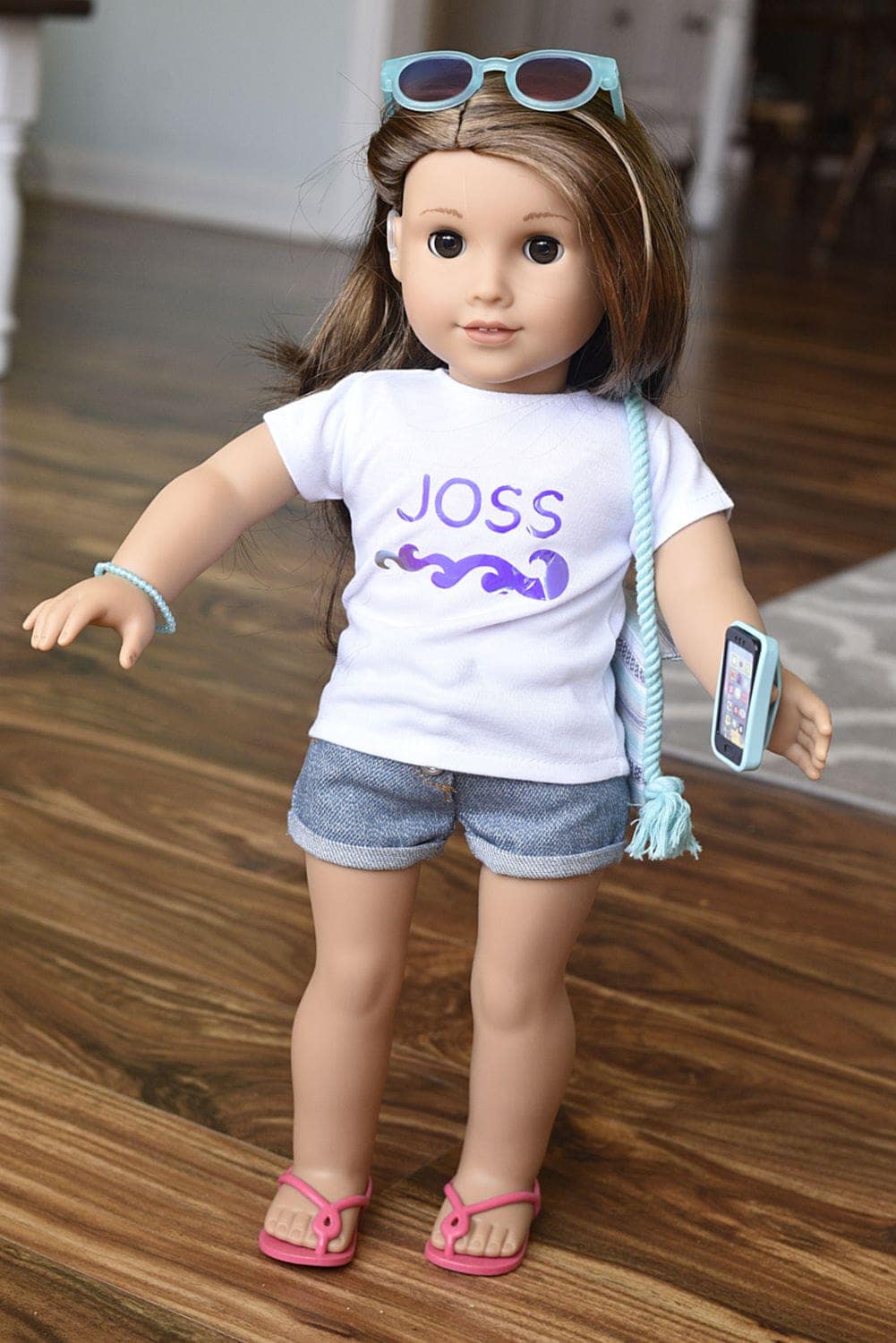 Like the American Girl Dolls of the year before her, Joss also comes with a story, the Joss paperback book by Erin Falligant is included with the doll. There are actually two books available at the moment for Joss, Joss and Joss: Touch the Sky. Caroline and I are reading through the first one at night before she goes to bed.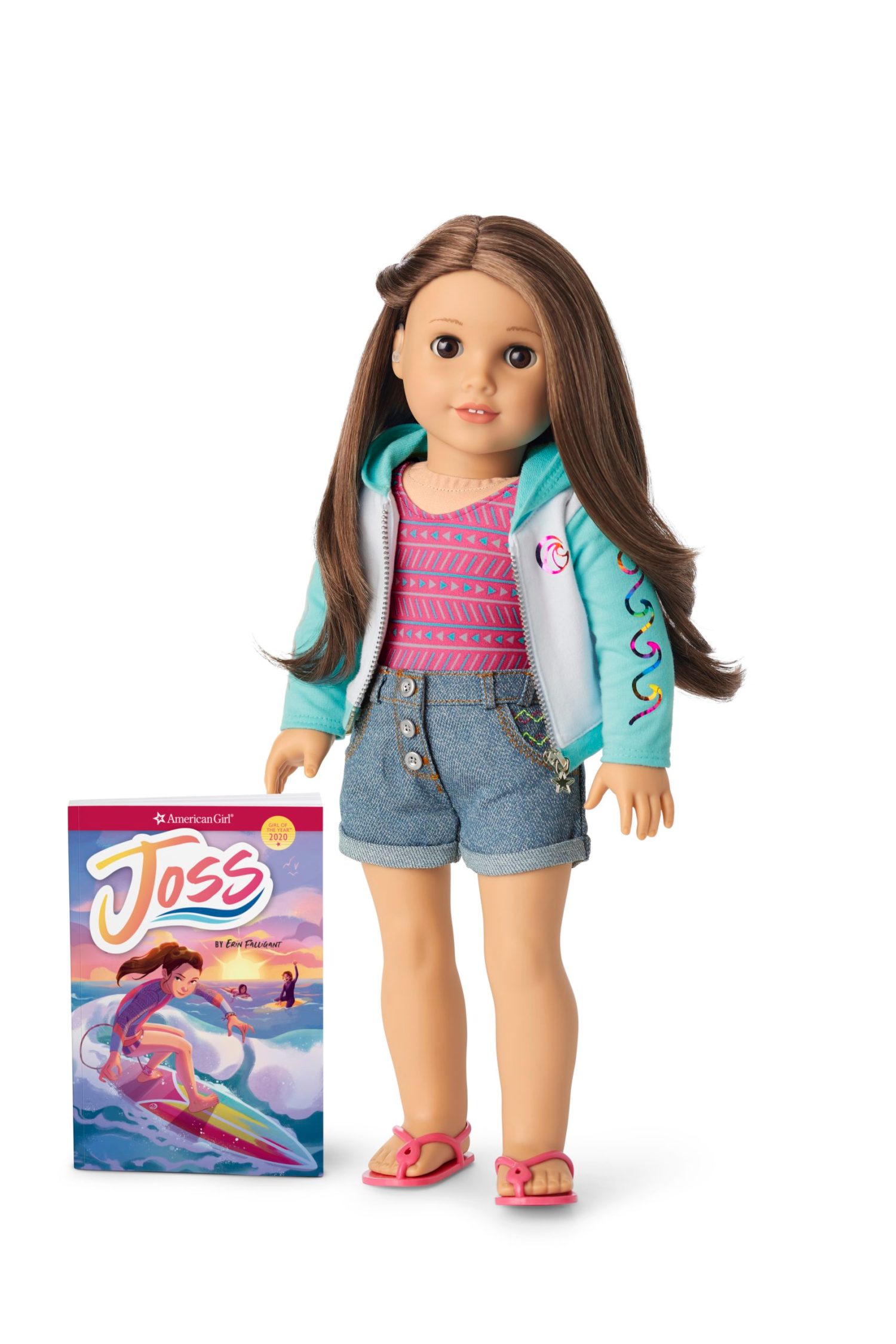 Hearing Loss Association of America Partnership
American Girl often partners with an organization with their girl of the year dolls. This year they are bringing awareness to people with hearing loss with their partnership with HLAA.
In honor of Joss, American Girl is proud to partner with Hearing Loss Association of America (HLAA), the nation's leading nonprofit representing people with hearing loss, with a $25,000 donation to support the organization's education and awareness programs. American Girl is also supporting HLAA's 2020 Walk4Hearing. Celebrating its 15th year, the Walk4Hearing brings families together across the US to encourage hearing health and living well with hearing loss. And, from January 1, 2020 through the end of the year, the company will collect donations for HLAA at americangirl.com and at American Girl stores nationwide.
DIY Custom Matching Doll and Girl Shirts
My daughter and I love to find matching outfits to wear and the practice is rubbing off on her and her dolls.
When Joss arrived, I knew I need to break out my Cricut and make them matching shirts.
I made a complete video tutorial on how you can make your own Joss matching shirts, be sure to keep an eye out for it!
If you follow me on TikTok you already got a sneak peek!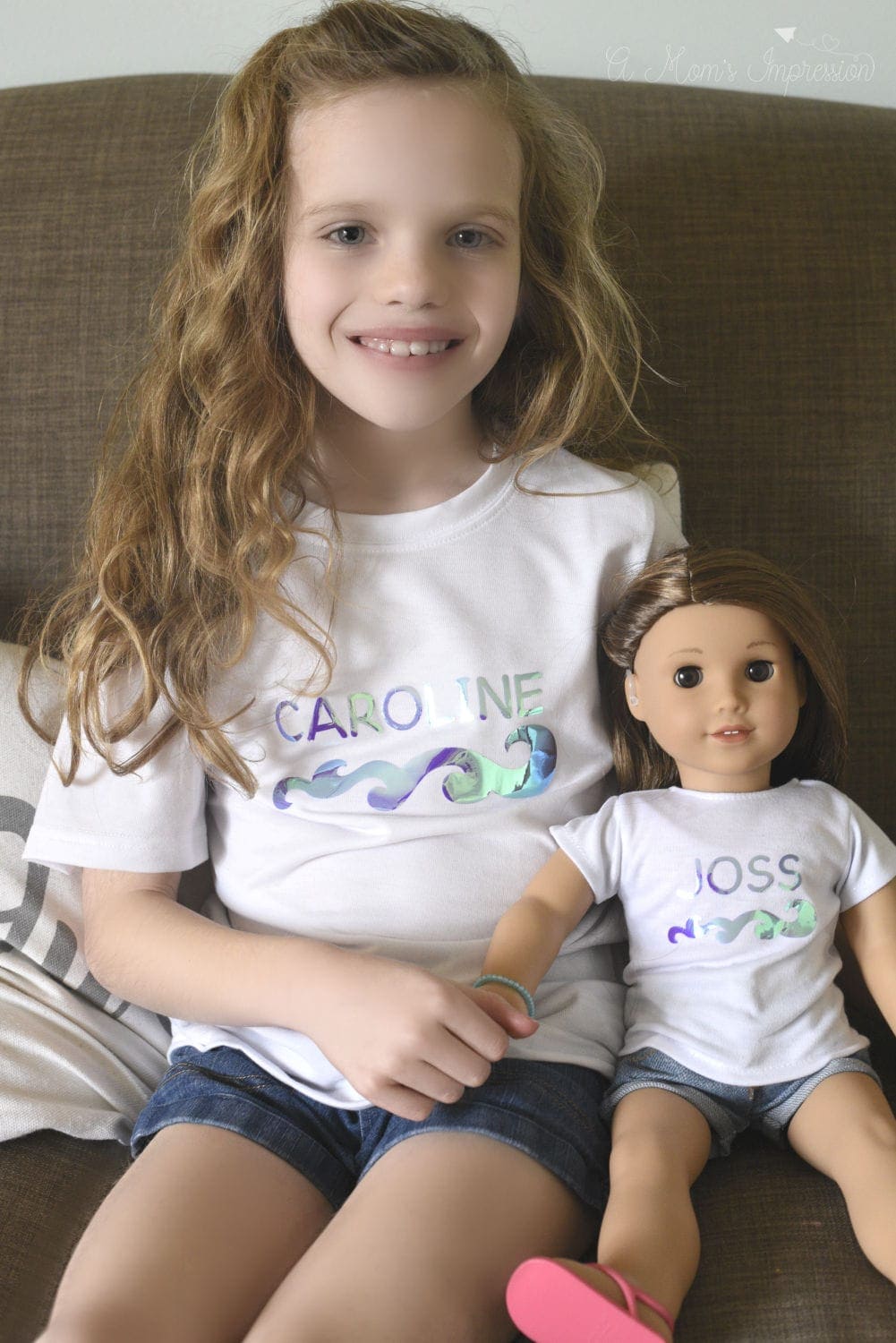 I encourage you all to head on over to a store to see the American Girl of the Year Joss Kendrick for yourself!  For more information and to purchase Joss, you can visit American Girl on their website!
Want to learn more about American Girls? BE SURE TO CHECK OUT MY POSTS ABOUT: