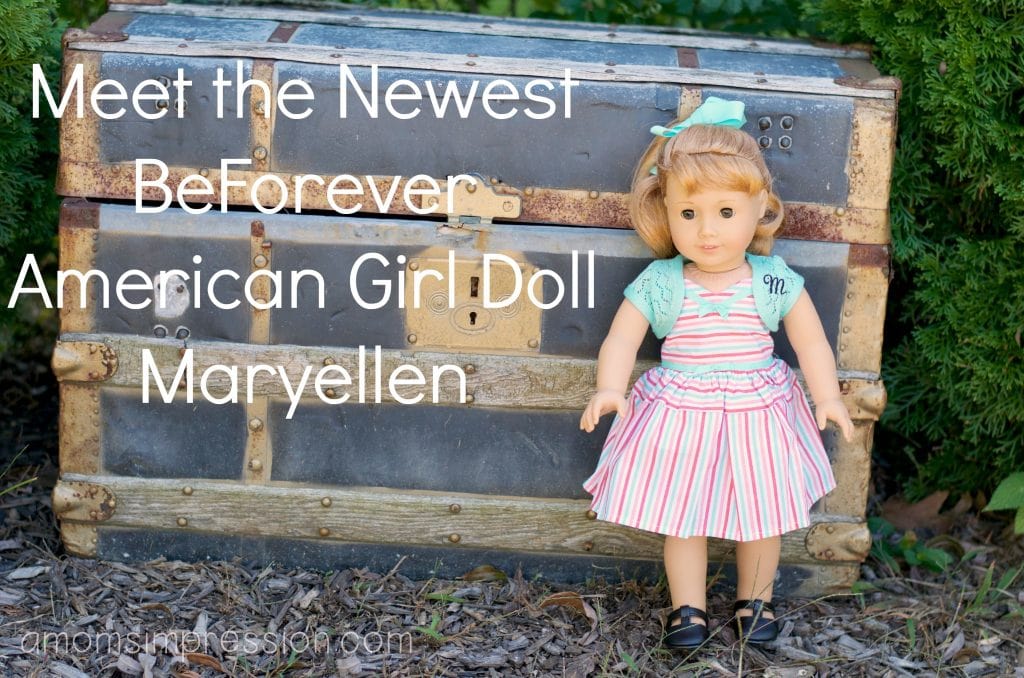 WANT MORE AMERICAN GIRL? CHECK OUT MY POSTS ABOUT:
Every time a new American Girl doll is released I get excited, and I mean probably more excited than a thirty something woman should.  But who can blame me?  American Girl knows what girls love to play with and takes it up a notch.  My daughter loves her Bitty Baby "Harper" and will carry her around just like she is her baby.  She has learned how to care about another object, how to take care of someone or something you love, and how to pretend play without the use of a battery.  I will encourage this type of play whenever I can.  When I was offered a chance to see the newest addition to the American Girl BeForever family, Maryellen Larkin, I jumped at it.  Like all of the other AG dolls we have, she doesn't disappoint.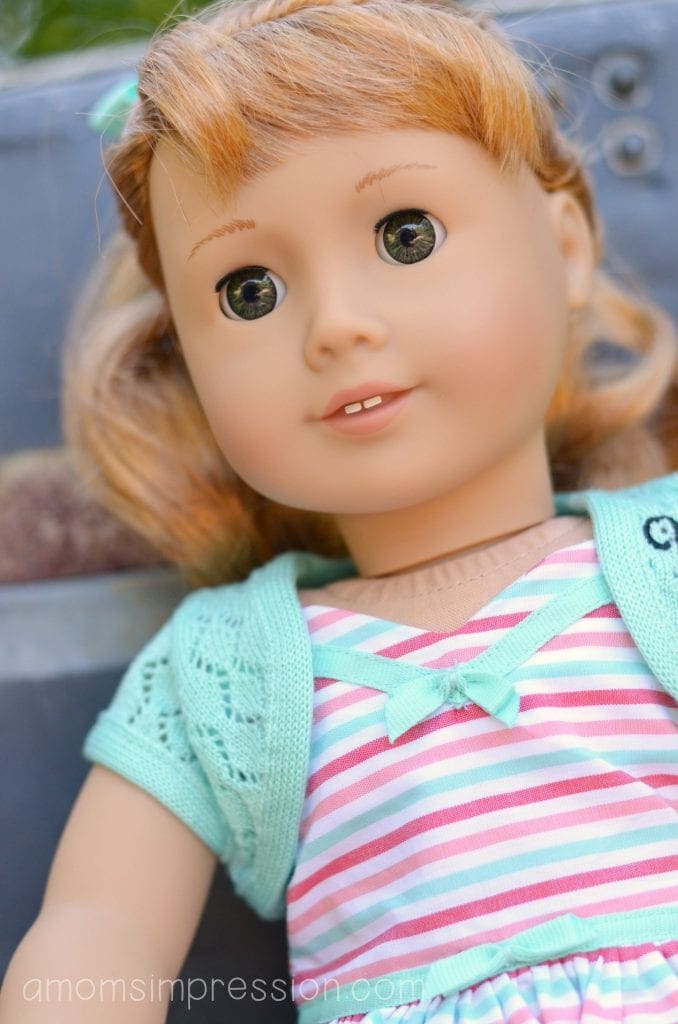 Maryellen Larkin–an optimistic, energetic girl growing up in Daytona Beach, Florida, in 1954. Maryellen is an energetic and optimistic girl who follows her heart instead of the crowd. She features strawberry-blonde hair and hazel eyes and several 1950's inspired outfits including this adorable striped dress and sweater set that the doll arrives in.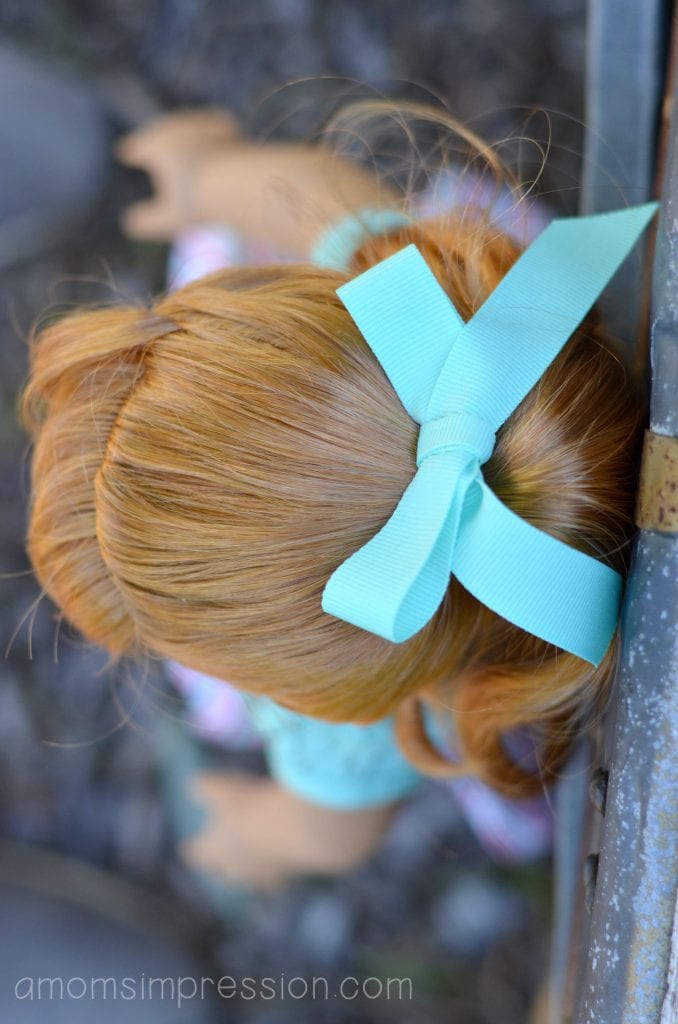 To complete her look, Maryellen has a turquoise bow and some fantastic looking black MaryJane inspired shoes.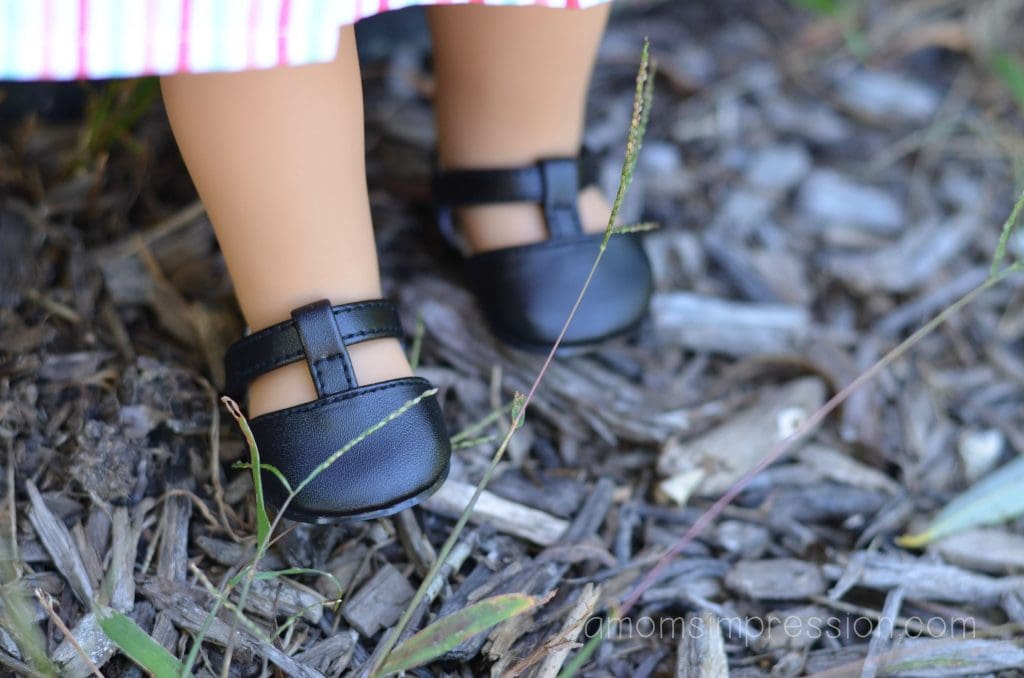 The Maryellen product line includes the 18-inch Maryellen doll and two-book series, several 1950s-era doll outfits and cool new accessories that combine iconic '50s aesthetics with innovative features that extend the play experience for girls, including a TV console.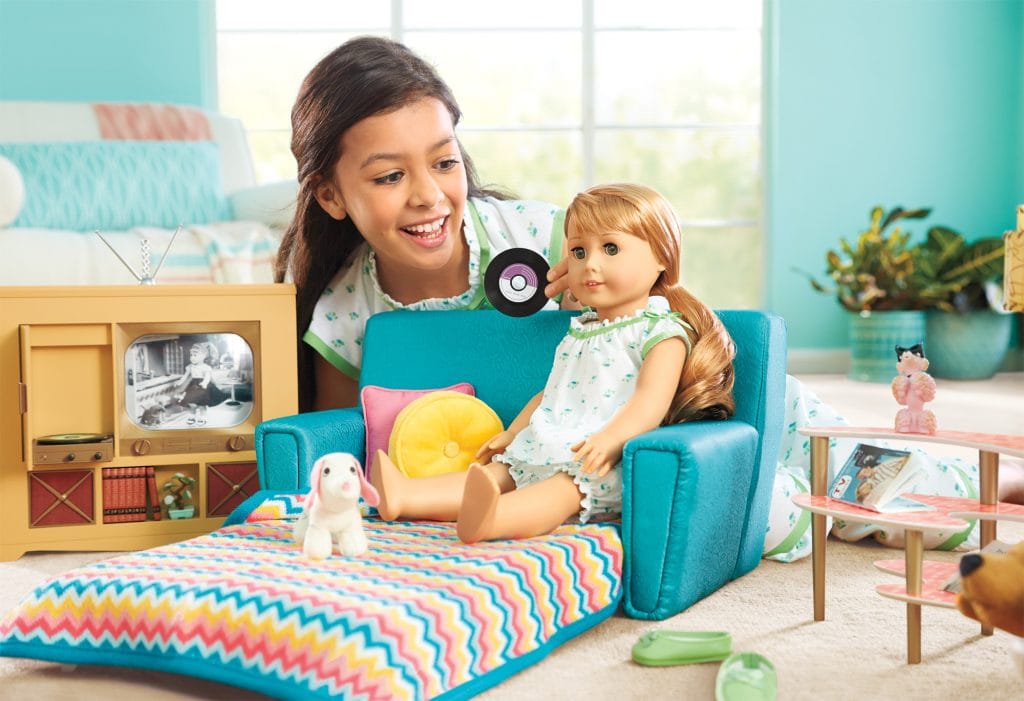 In my opinion, it is about time we had a 50's girl!  I have been wondering when we would see a poodle skirt and jukebox.  Her clothes have to be some of personal favorite.  I just love the added details like her initial on her sweater.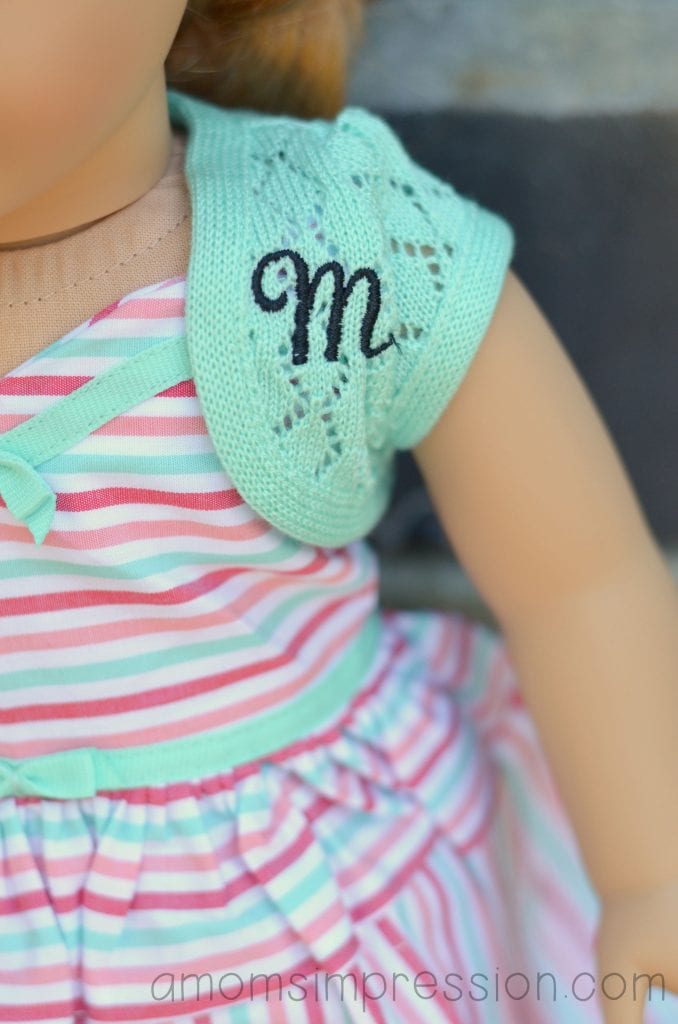 American Girl is a company that I can stand behind and support.  They continually find ways to encourage girls to fulfill their potential and be strong.  For instance, check out the current #AGforAllGirls mission where American Girl is uniting more girls than ever before. The movement encourages the unstoppable force of girls working together and supporting each other. It starts with a new kind of rallying cry: a pledge, inviting girls (and those who champion them~from moms,
grandmas, dads, grandpas, brothers and friends!) to make to each other as a promise of support and unity.
The concept is grounded in the same core beliefs American Girl has always stood for-to empower girls and help them reach their full potential. They're simply expressing it in a way that is more relevant for today. The goal is to continue to inspire and celebrate girls and help them recognize the strengths in one another, not just themselves. They want to show girls that individually they are powerful-but, collectively, they are unstoppable!
Check out this pledge video:

I hope you'll join me on this important mission by taking the pledge and sharing it with the special girls you care about in your life. Make your pledge at www.americangirl.com/pledge  and be sure to follow the hashtag #AGForAllGirls on social media for inspiring messages.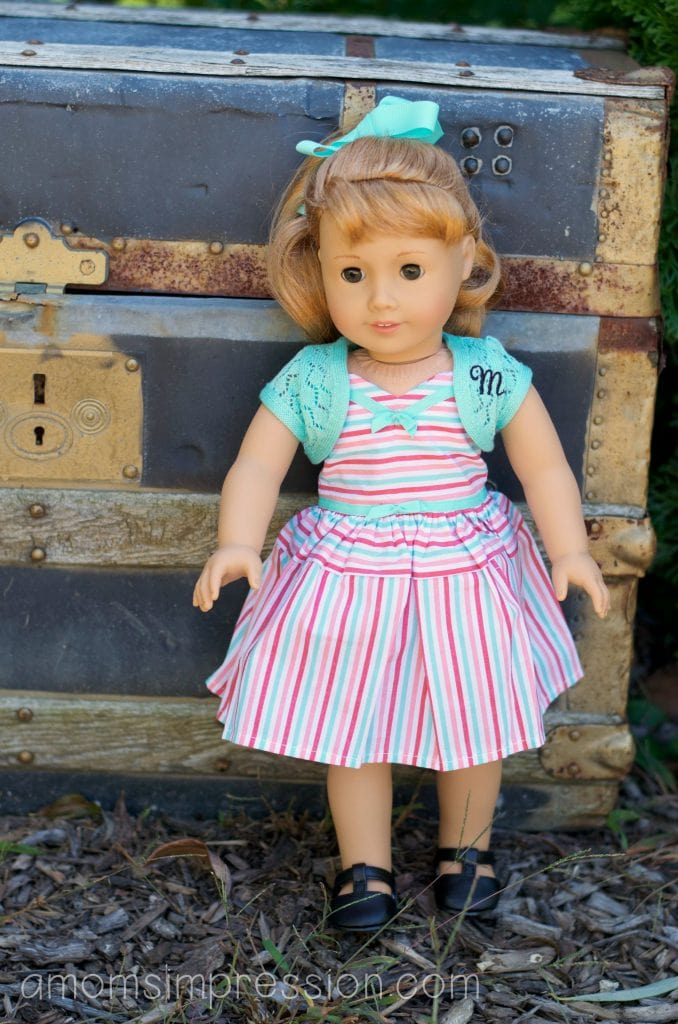 Maryellen made her debut on August 21, 2015.  You can find her and all her accessories on the American Girl website or in any of the American Girl retail stores.
A huge thank you to American Girl for sending us our very own Maryellen.  All opinions are 100% mine.