A huge thank you to American Girl who sent us the American Girl of the Year Gabriela McBride for purposes of this post. All opinions are 100% mine.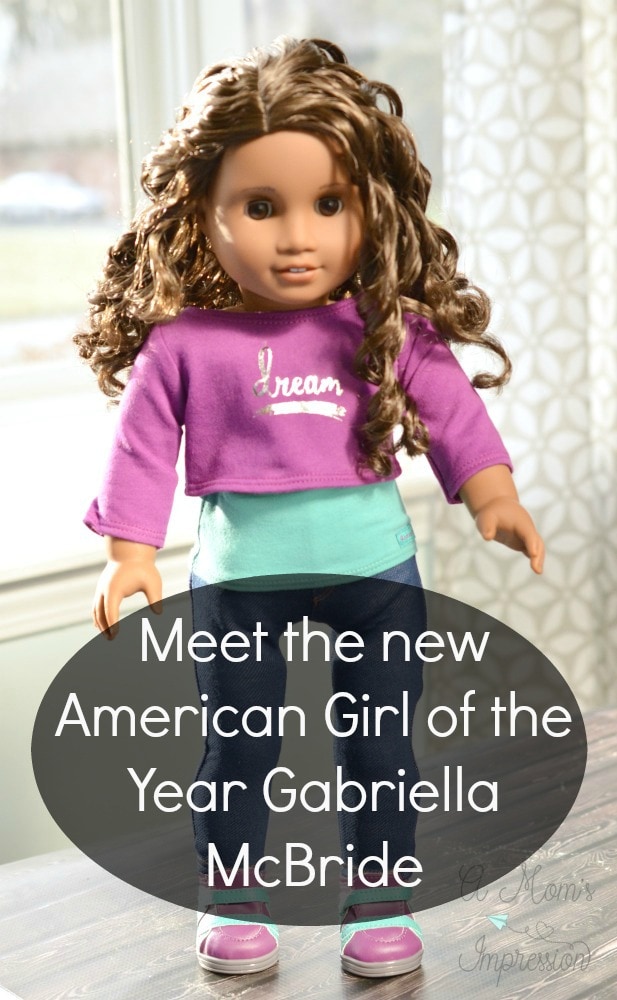 WANT MORE AMERICAN GIRL? CHECK OUT MY POSTS ABOUT:
Every year we look forward to meeting the new American Girl of the year.  This year we were extra excited because Indianapolis finally got a store of our won!  I am so happy that I have a little girl so that I can pretend that we are going to the American Girl store for her!  I think Caroline and I have been to the new store at least a dozen times already.  On our last trip, Caroline and I met the adorable 2017 American Girl Doll of the Year, Gabriela McBride.
Gabriela, the 2017 Girl of the Year, is a quiet and creative girl growing up in a family of artists. In her story, Gabriela struggles with stuttering, but uses the power of poetry to find her voice and gain the confidence to make a difference in her community.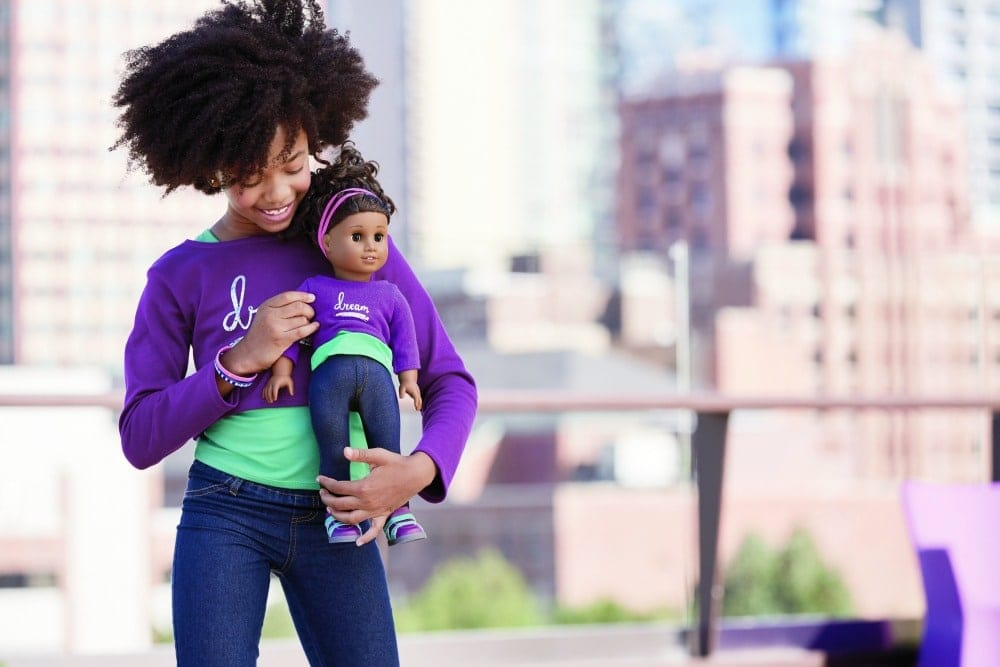 I like to think that Caroline and I are also quiet, yet creative just like Gabriela.  Each American Girl doll of the year comes with their own personal story and Gabriela's is one that I love! As a teacher I have seen kids being made fun of for a stutter and its nice to see a story of someone who can overcome that obstacle in a positive way!
Gabriela is a true creative talent who uses the power of poetry to help her break down barriers and overcome a personal challenge with stuttering. Gabriela comes to life for girls via a beautiful 18-inch Gabriela™ doll featuring curly dark-brown hair and warm brown eyes, an exclusive outfit that reflects her creative side, and a book chronicling her story. Gabriela also comes with several performance-inspired outfits and accessories, including a dance barre, rehearsal and dance outfits, plus pretend headphones and a microphone.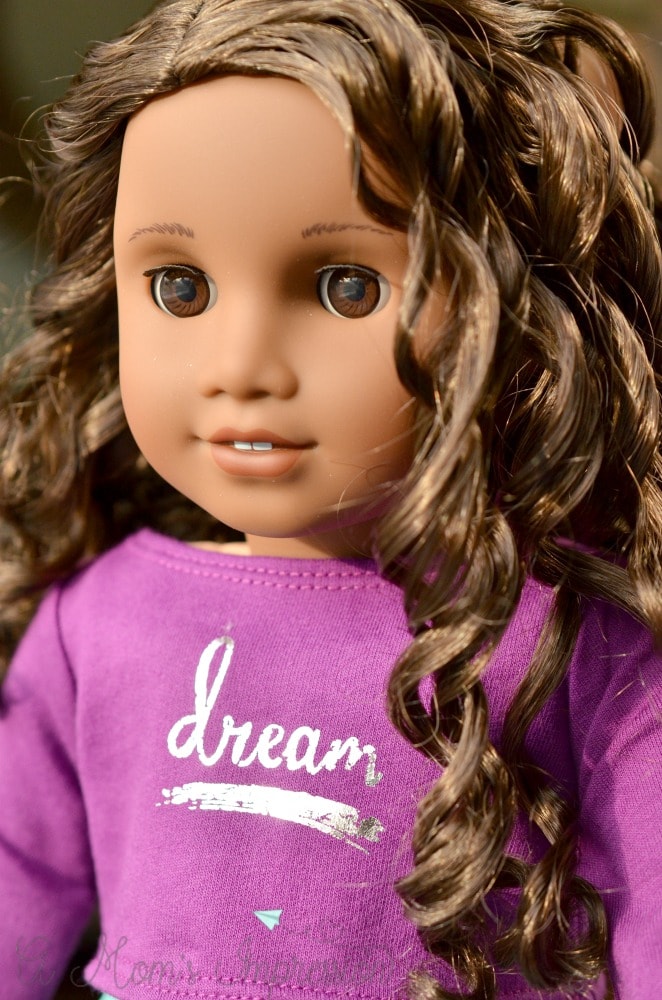 I love the entire look of the American Girl of the Year Gabriela.  She has a beautiful skin tone with gorgeous brown eyes.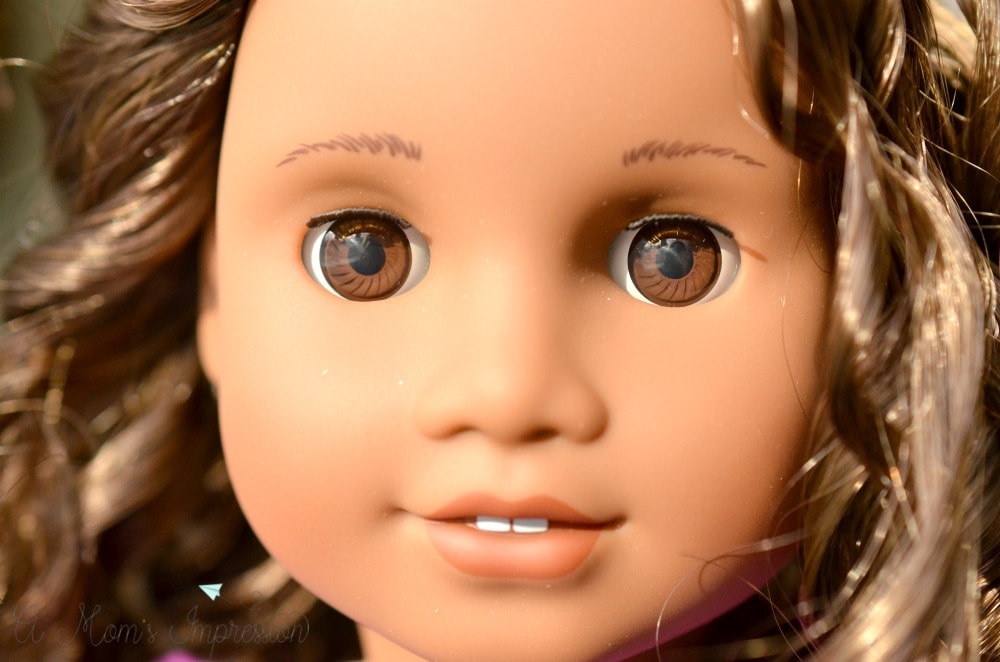 Gabriela's hair is absolutely stunning! If I could seriously have her hair I would be one happy mom!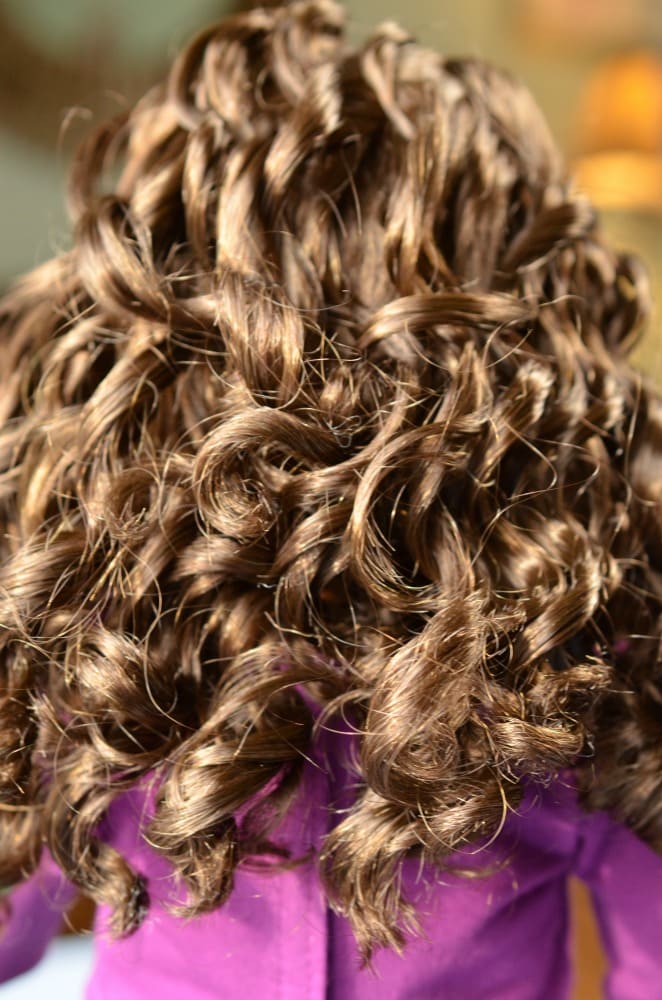 She also comes with some hair ties and a headband that you can use to style her hair. I love how it looks down, but it is also cute to see it up for when she is ready to dance.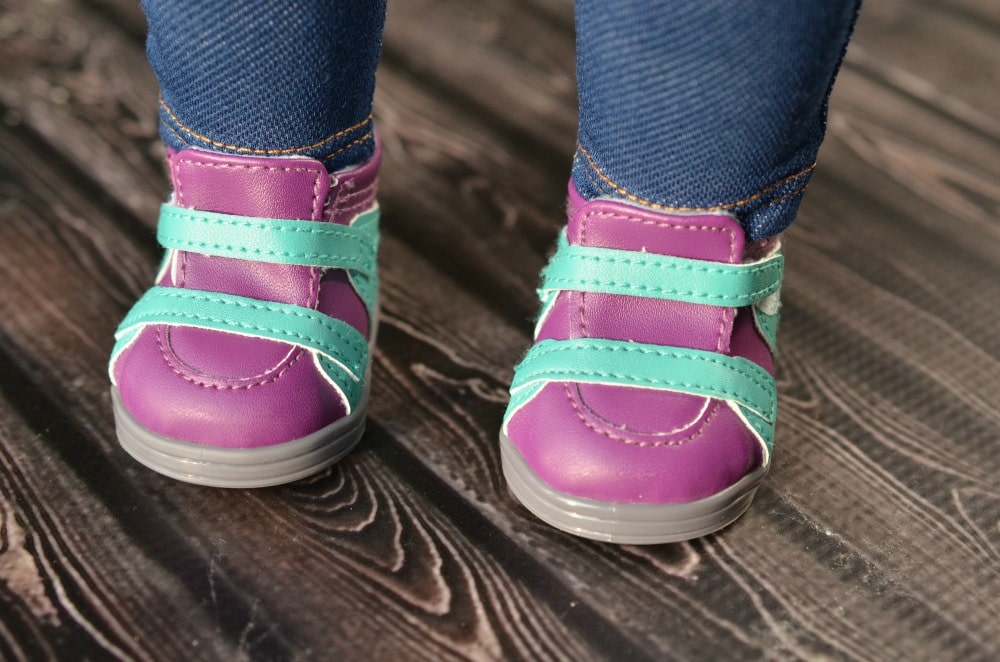 American Girl dolls always have such great details and Gabriela's shoes show it.  Look at that stitching! I hope they make these shoes in little girl sizes because I would get them for Caroline!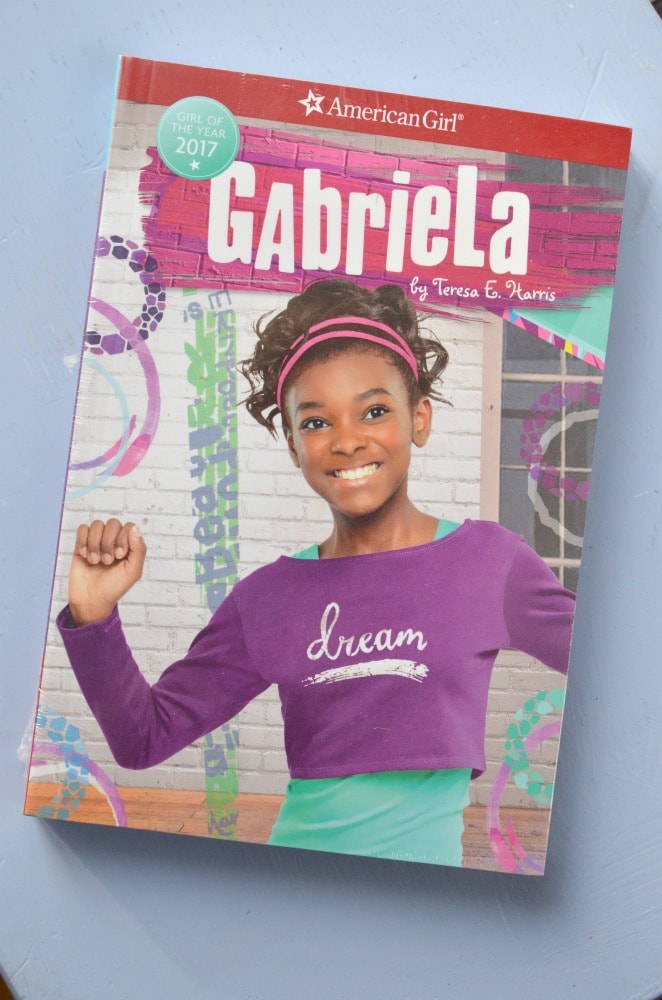 Like the American Girl Doll of the year before her, Gabriela also comes with a story, the Gabriela paperback book by Teresa E. Harris is included with the doll.
American Girl does their job when it comes to helping girls know their worth. They have some amazing programs for girls and usually tie their Girl of the Year into a program.  Last year they supported the World Wildlife Fund. This year its all about reading and writing just like the poetry that Gabriela loves to create.
American Girl is partnering with Scholastic to create and distribute Express Yourself, a program for classrooms that empowers students to use the arts as a tool for self-expression. Available in March 2017, the classroom resources give teachers the tools to encourage students to find their creative voices, just in time for National Poetry Month in April.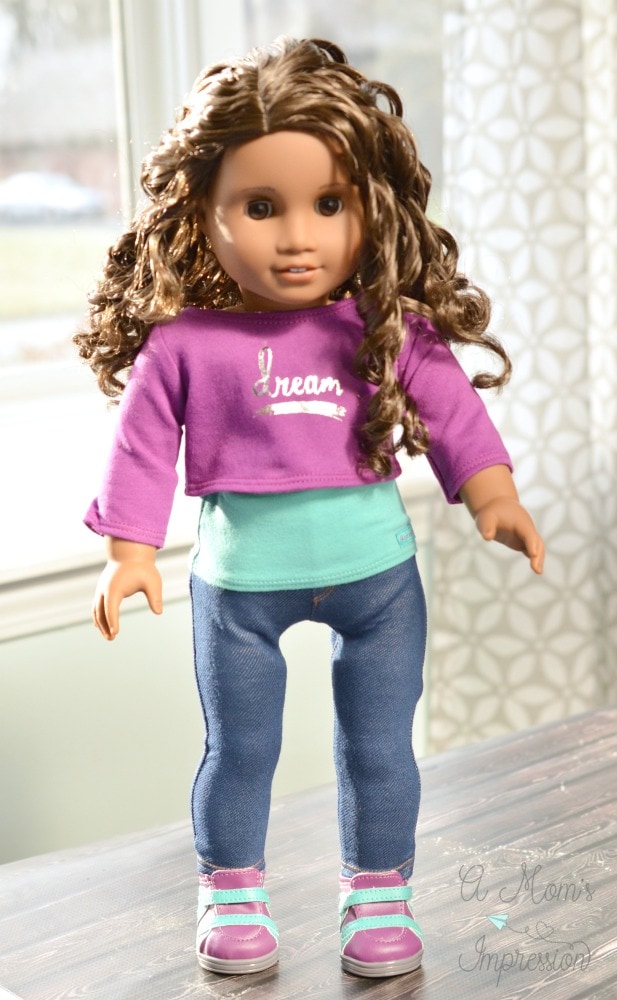 I encourage you all to head on over to a store to see the American Girl of the Year Gabriela for yourself!  For more information and to purchase Gabriela, you can visit American Girl on their website!