Every year my daughter and I eagerly await the announcement of the American Girl Doll of the year. This year we were super excited because Blaire Wilson is the daughter of a food blogger and loves to help her mom in the kitchen! Sounds like someone we know!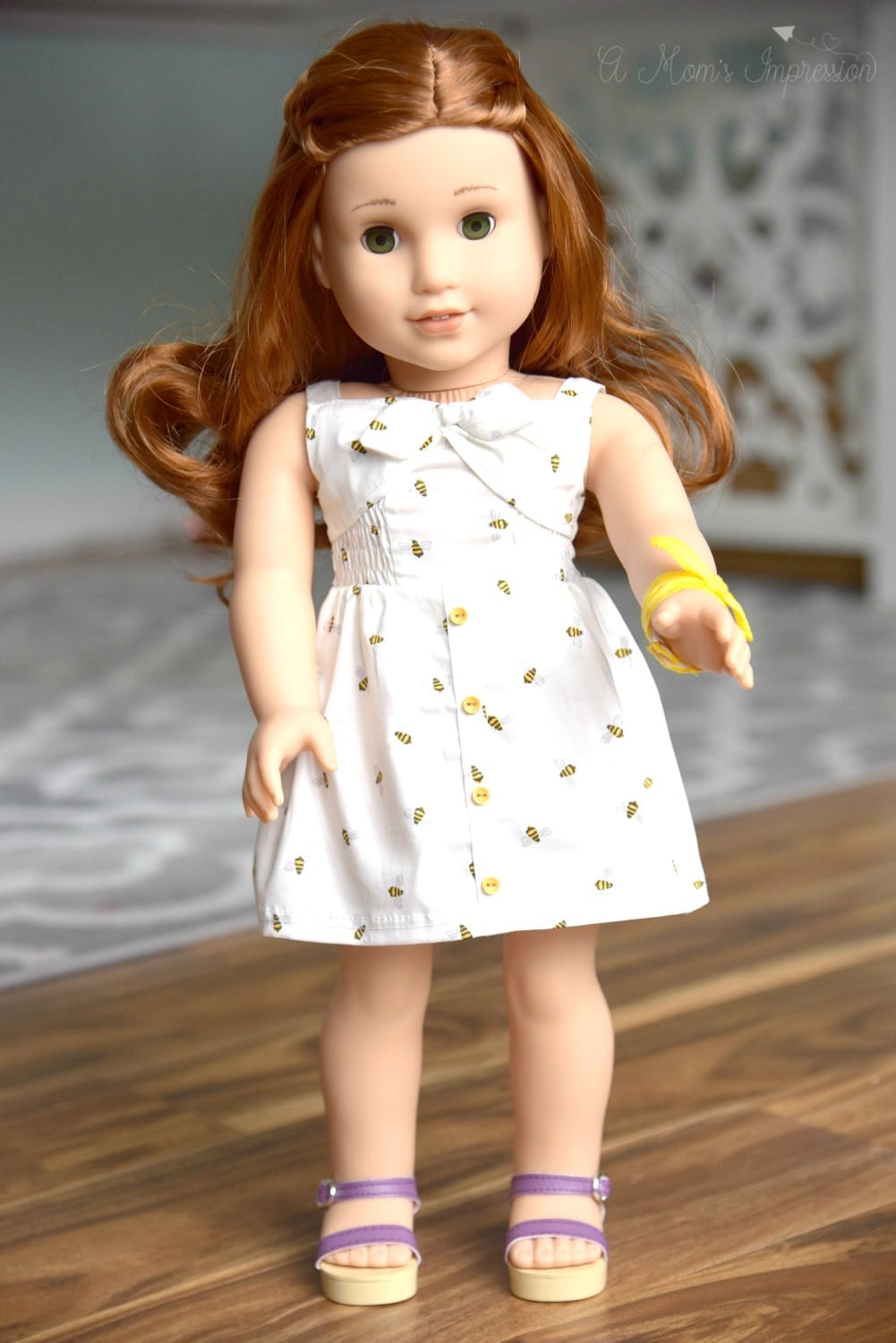 A huge thank you to American Girl who sent us the American Girl of the Year Blaire Wilson for purposes of this post. All opinions are 100% mine.
WANT MORE AMERICAN GIRLS? BE SURE TO CHECK OUT MY POSTS ABOUT:
Blaire—a young chef-in-training who loves bringing people together—joins American Girl's family of characters and timeless stories designed to help girls think about their own character and who they want to be. A natural people person, Blaire excels at gathering people around the dinner table but needs help finding balance between the digital world and the real world—like many people today. Through Blaire, girls will learn the importance of staying connected to the people they care about and that this means more than clicking and swiping—it means truly being there.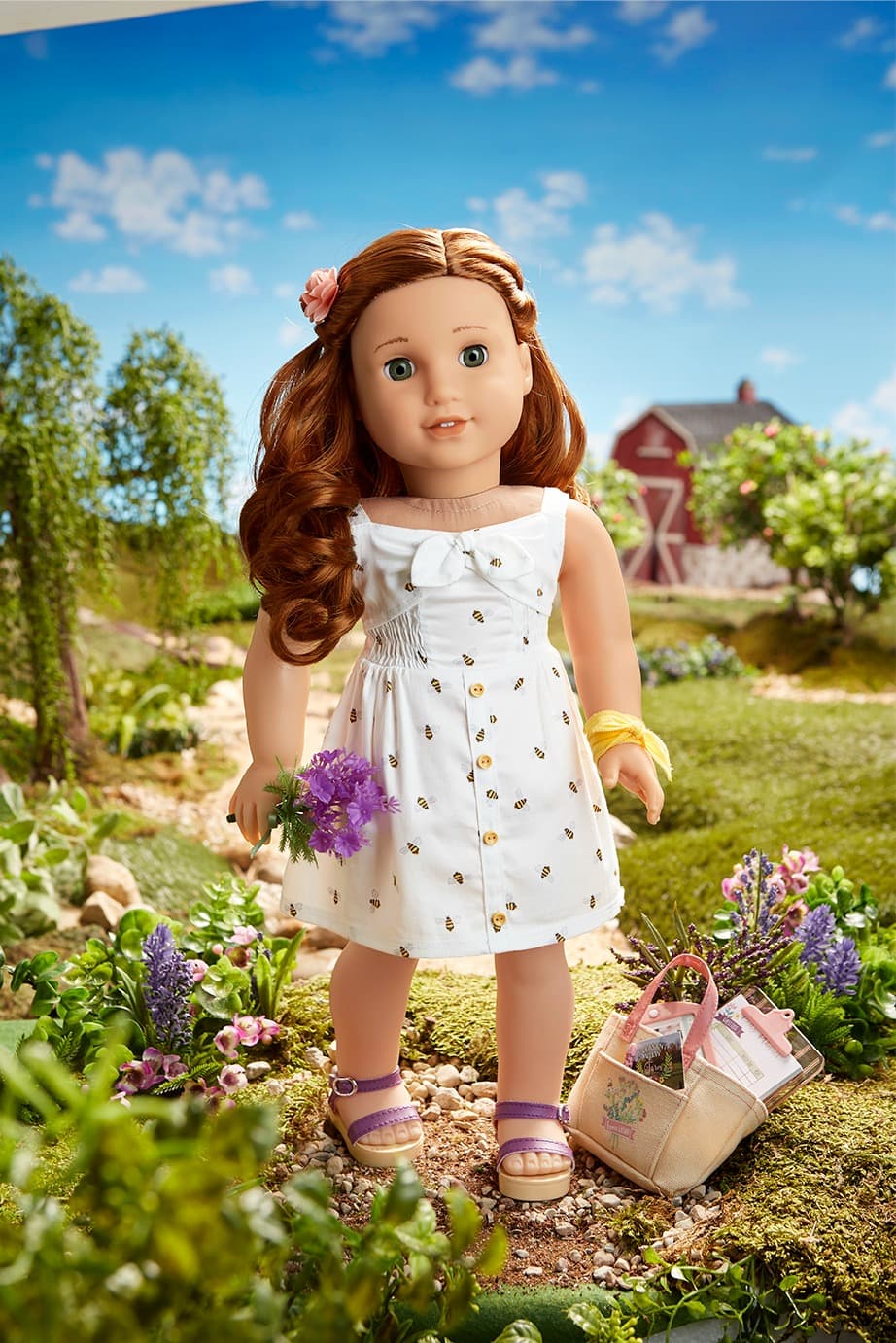 Blaire Wilson 2019 Girl of the Year
I absolutely love Blaire's story, maybe because I can relate on such a personal level. It is very difficult to navigate this world of social media and I love that American Girl is not shying away from this topic.
Blaire comes to life for girls via a beautiful 18-inch doll, featuring bright green eyes and curly red hair. Blaire's world features an array of outfits, accessories, and products that reflect her life on Pleasant View Farm, including a sweet lamb and piglet, festive party decor, and Blaire's Family Farm Restaurant, with everything needed to play out a show stopping farm-to-table celebration.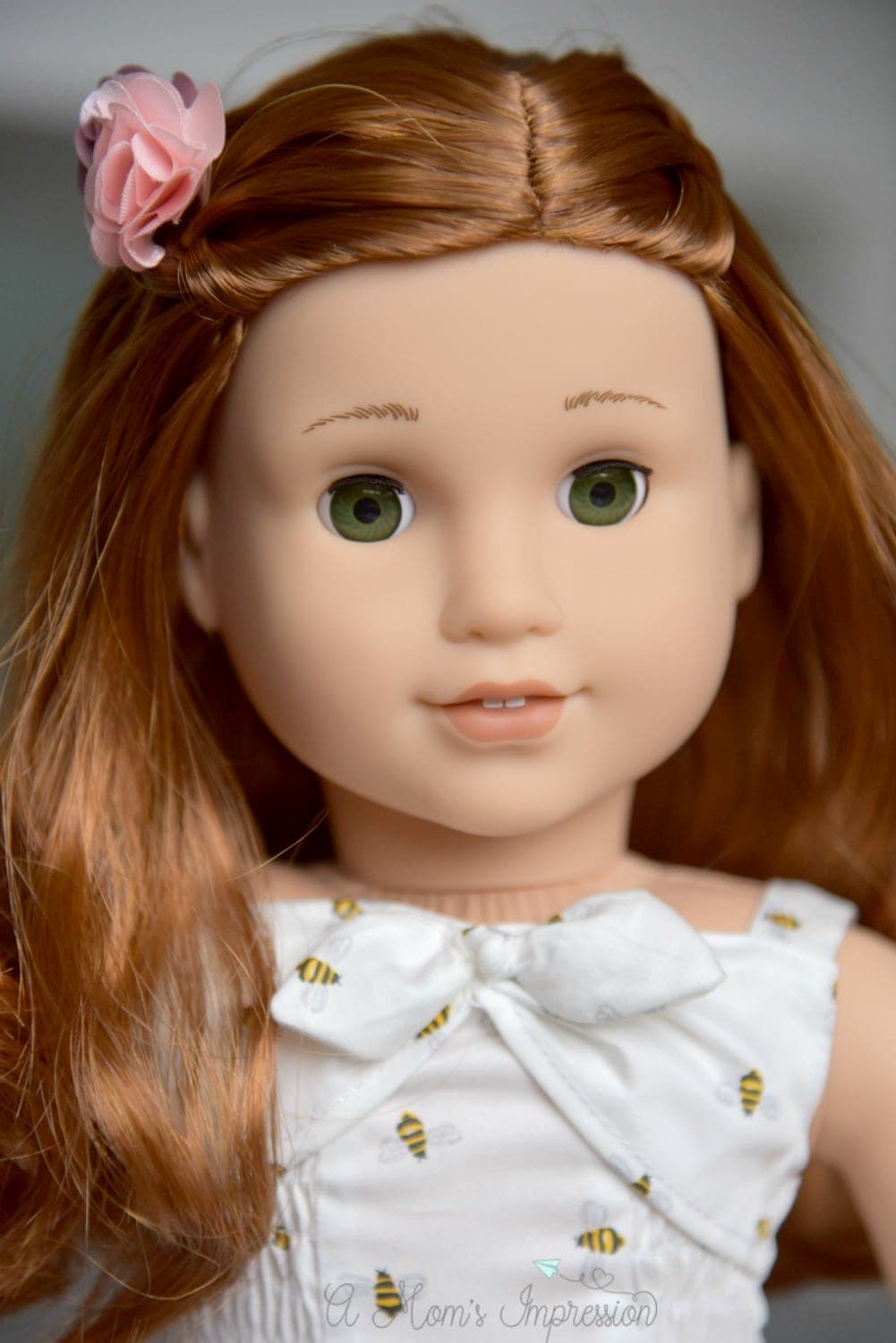 Blaire is absolutely stunning! Her red hair is simply curled and braided in a waterfall braid in the front. Her hair is more red than my daughter's but everything else about her reminds me of my little girl.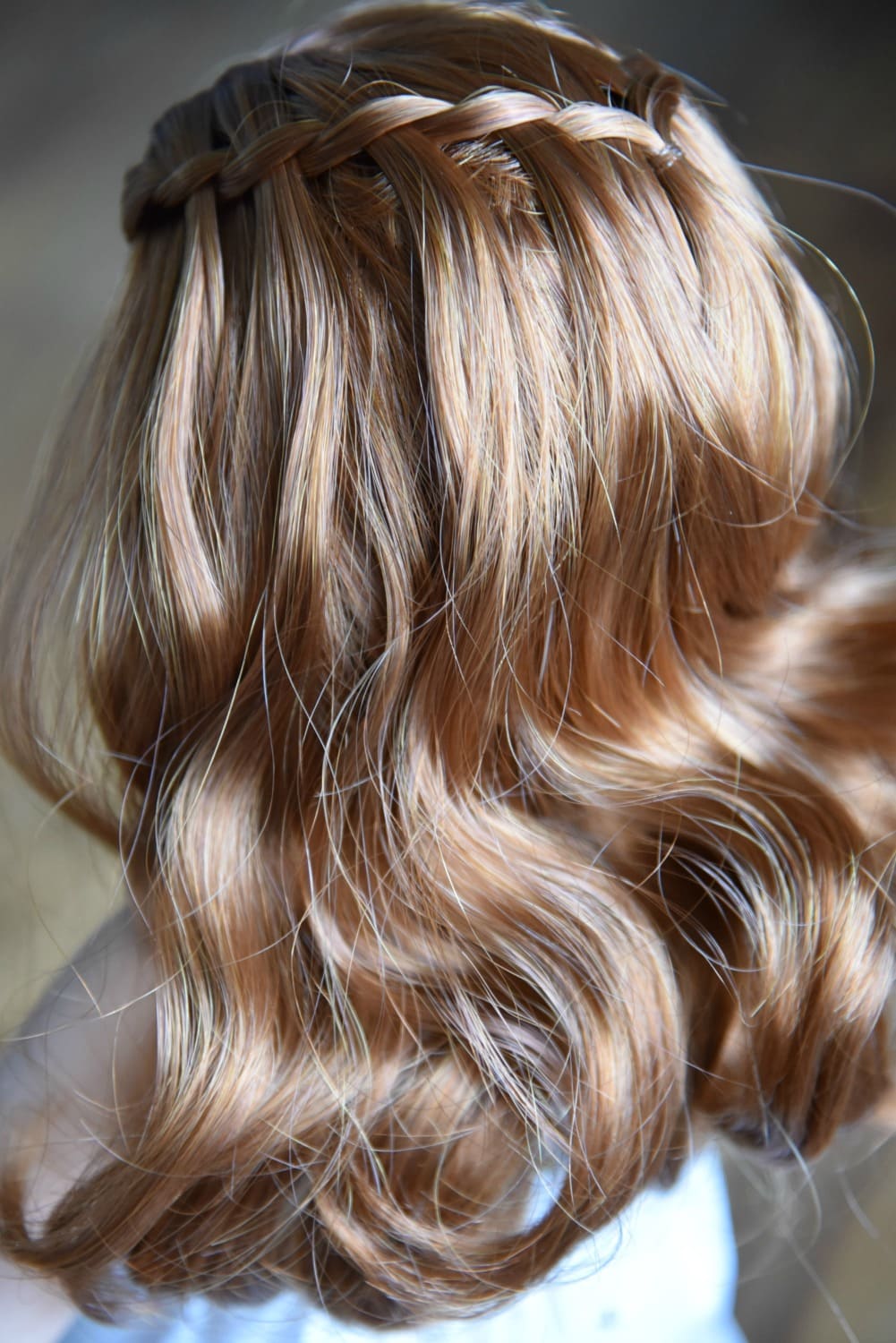 She is wearing the most adorable little sundress with bumblebees on it.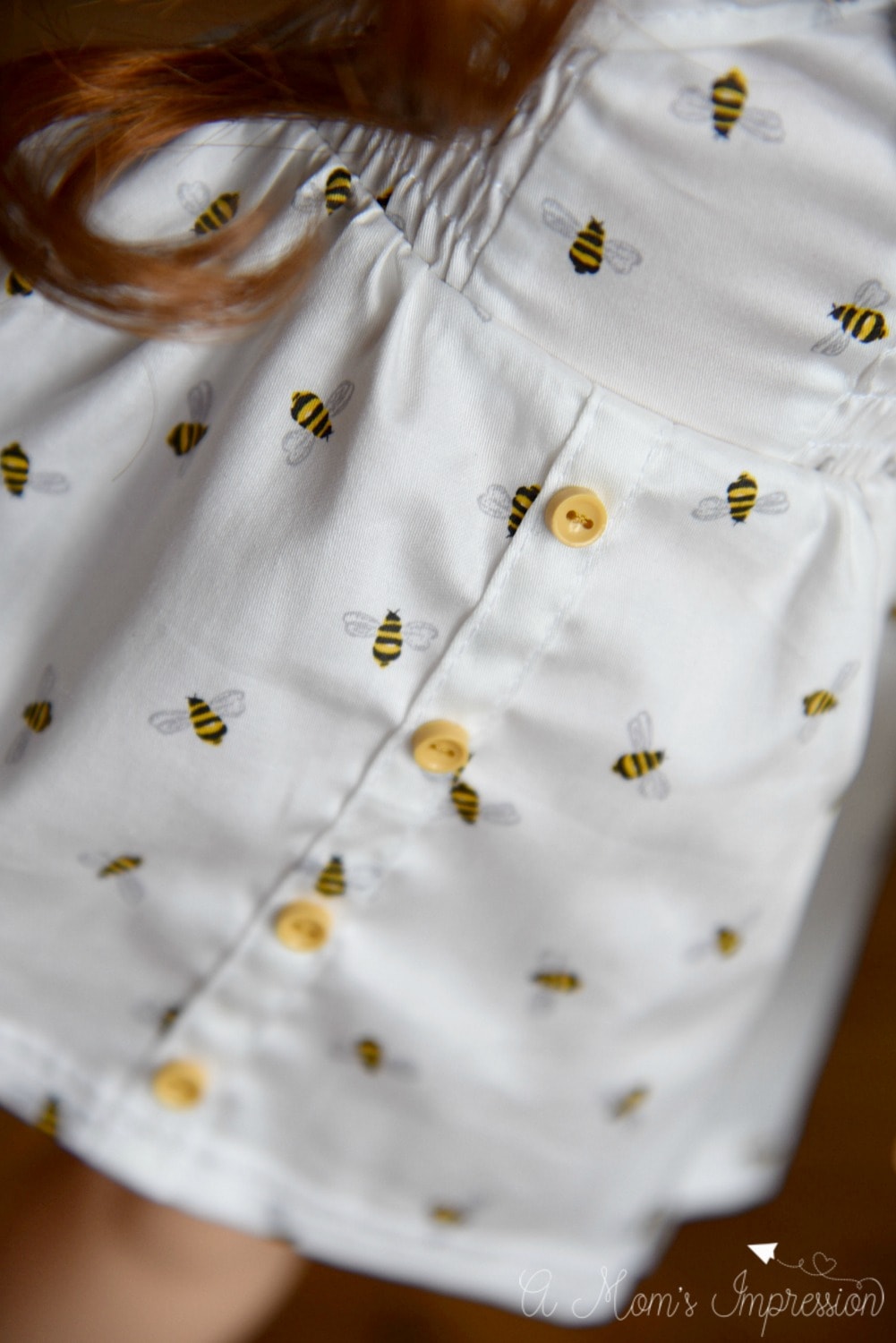 She also comes with a yellow ribbon for her wrist, a flower for her hair, and adorable purple sandals.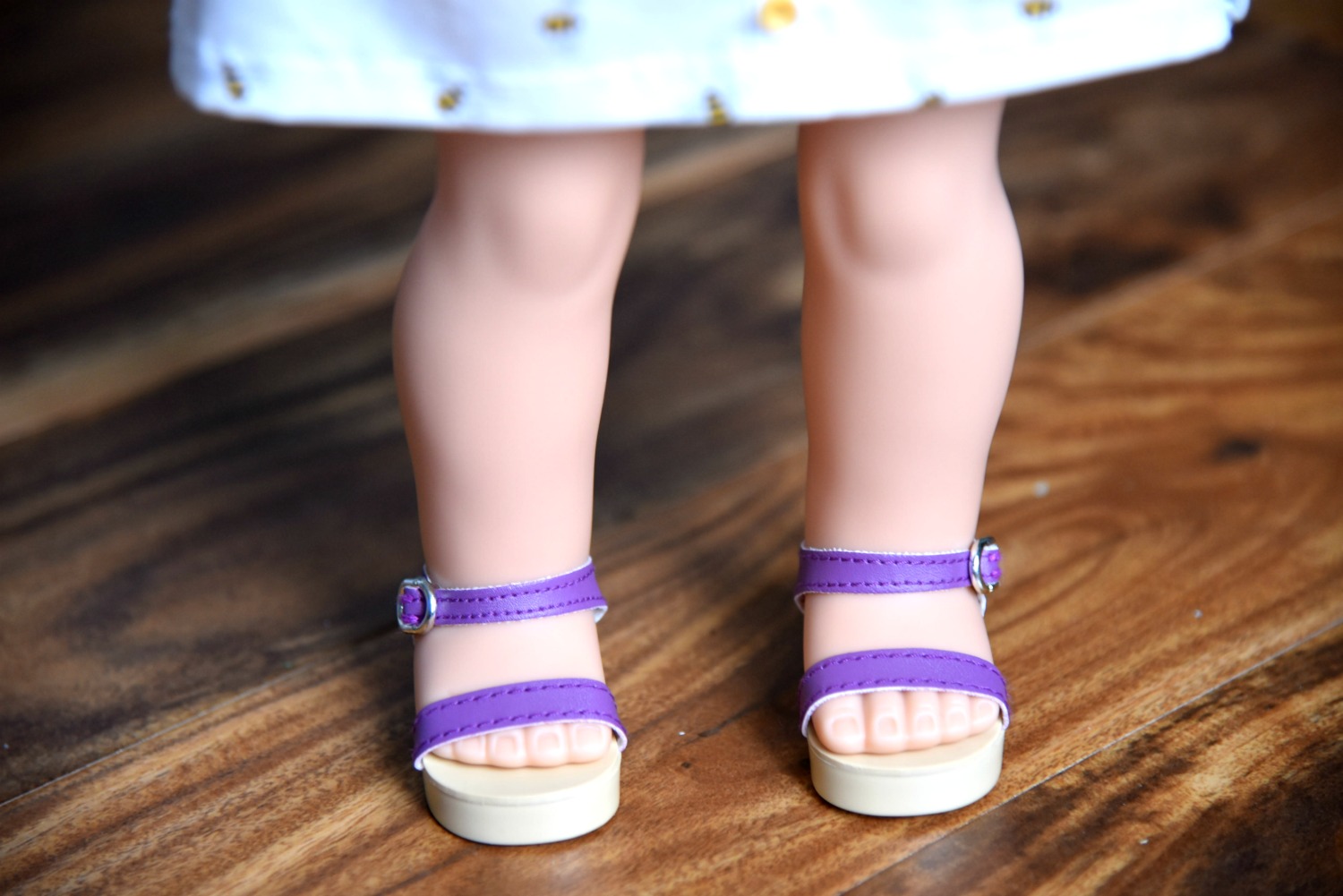 I recommend also purchasing her accessories. My daughter loves playing with her clipboard, digital tablet, and tote bag. Like everything American Girl Doll makes, these accessories are high-quality and offer many hours of pretend play.
Like the American Girl Dolls of the year before her, Blaire also comes with a story, the Blaire paperback book by Jennifer Castle is included with the doll. There are actually two books available at the moment for Blaire.
 In the two books, available now, Blaire loves to put her cooking and decorating talents to good use on her family's sustainable farm and bed-and-breakfast in upstate New York. When the opportunity to plan the farm's first wedding arises, Blaire jumps in with gusto. However, between overextending herself to create the perfect farm-fancy event and a newly diagnosed food sensitivity that makes her self-conscious, Blaire finds herself more engaged on her devices than at real-life gatherings with others. Ultimately, through the help of her family and friends, Blaire finds a healthy balance and learns the value of being fully present at every occasion.
I encourage you all to head on over to a store to see the American Girl of the Year Blaire Wilson for yourself!  For more information and to purchase Blaire, you can visit American Girl on their website!
For more American Girl Dolls be sure to check out our reviews of Maryellen Larkin, Z Yang, Saige, and Luciana.