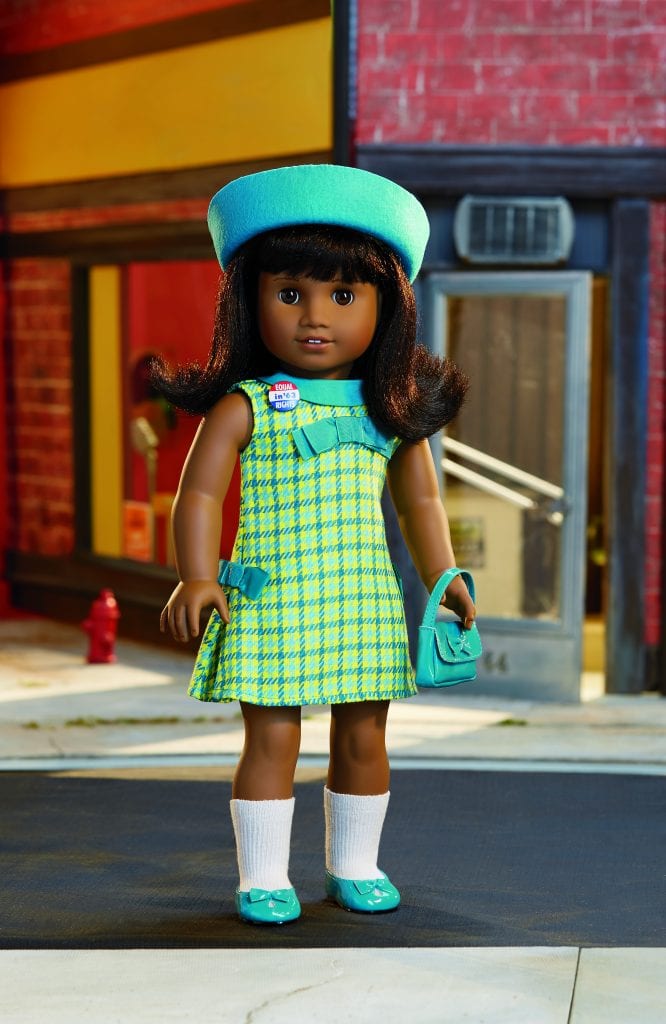 WANT MORE AMERICAN GIRL? CHECK OUT MY POSTS ABOUT:
It is no secret that I am a huge fan of America Girl.  The dolls are amazing, but the company does more than just make dolls, they empower young girls to go after their dreams and I couldn't support them more.  Through their Beforever character dolls, our country's history is being taught to girls in a whole new way.  They are learning about their favorite characters in an engaging way with their friends.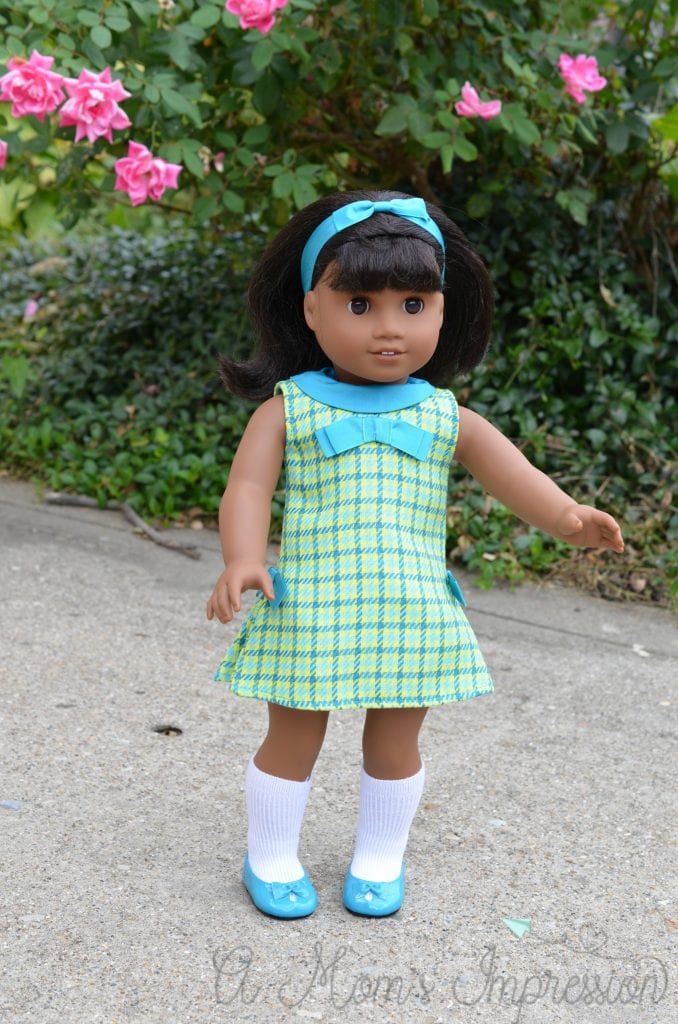 On August 25, American Girl's newest historical character Melody Ellison—civil rights believer, chorus leader, and daughter of Detroit—hit the scene and inspired girls and their families to be a force for positive growth and change. A product of the 60's, Melody is showing little girls across the country that there is something worth fighting for.
With hope, enthusiasm, and a solid sense of fairness, 9-year-old Melody provides a glimpse of life during the 1960s—a significant decade for the civil rights movement in America and a time of great energy, optimism, challenges, and change. With the struggle for equality and justice still prevalent today, Melody bridges the past and present for girls and shows them how ordinary people can do extraordinary things when they come together to make a meaningful difference.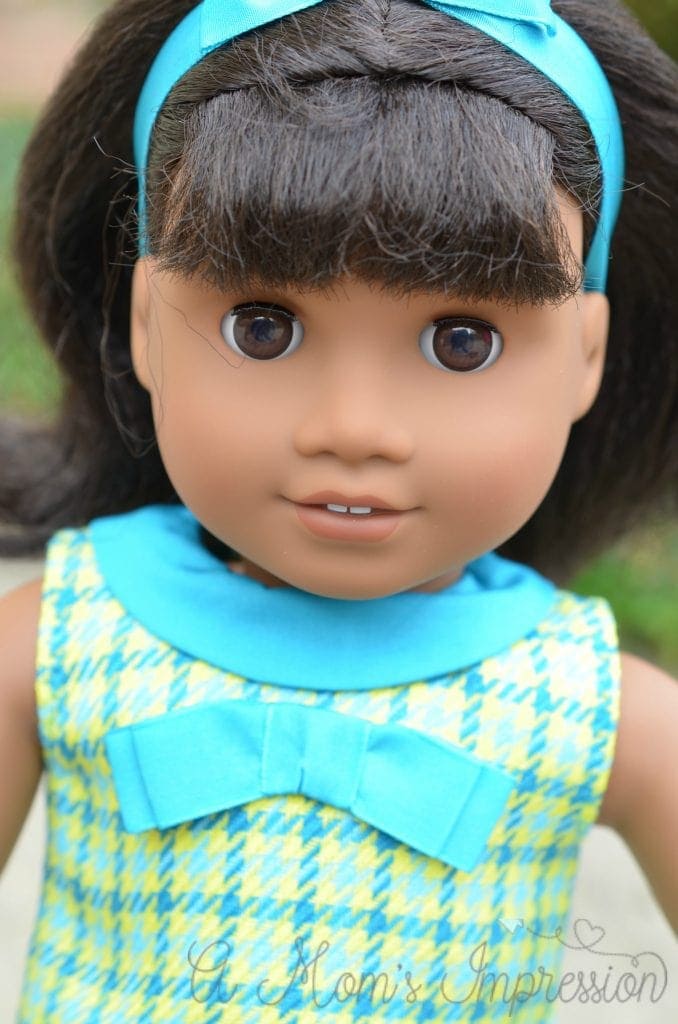 Melody is adorable and showcases the 60's era with a lot of class.  Just check out her adorable little dress.  The baby blue and yellow print brings back the era but also shows us how some of our current fashion trends have been borrowed from this time period.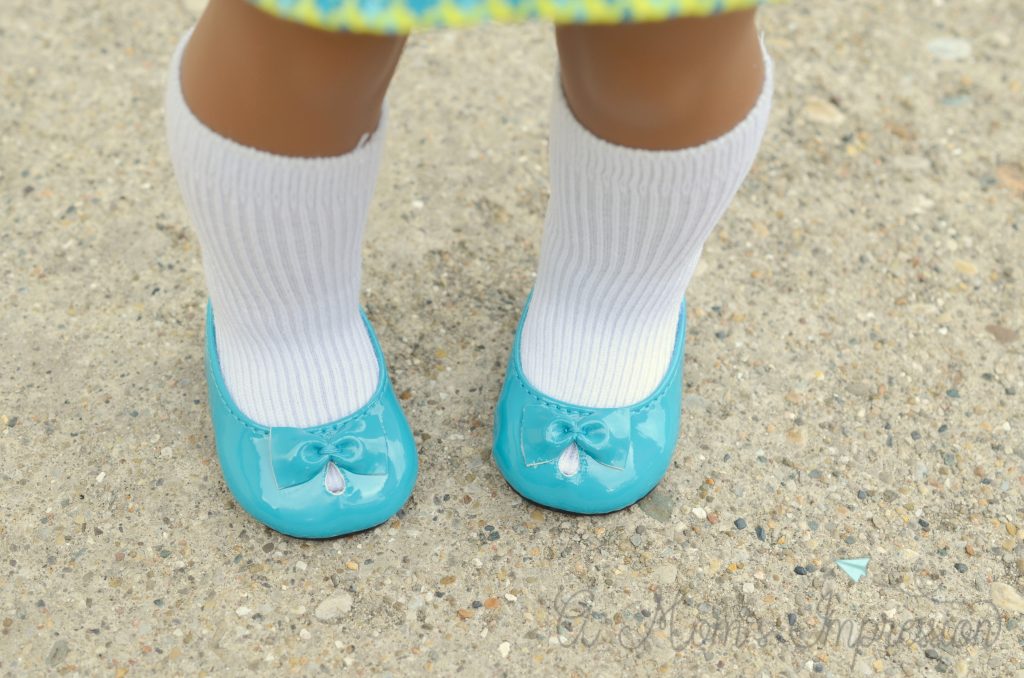 Her knee-high white socks and patent leather baby blue shoes are the perfect combination for her outfit.  If truth be told, I would totally wear this out if I had it in my size!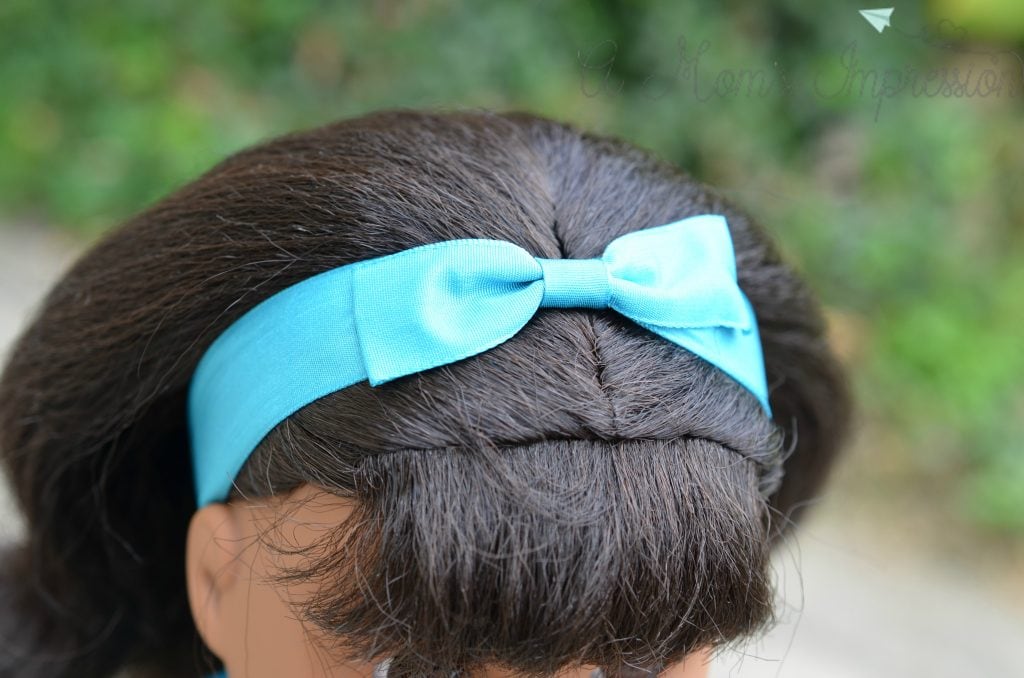 Melody's shoulder length dark brown hair is tied back with a matching bow.  I love the little flip of her hair that matches her 60's look.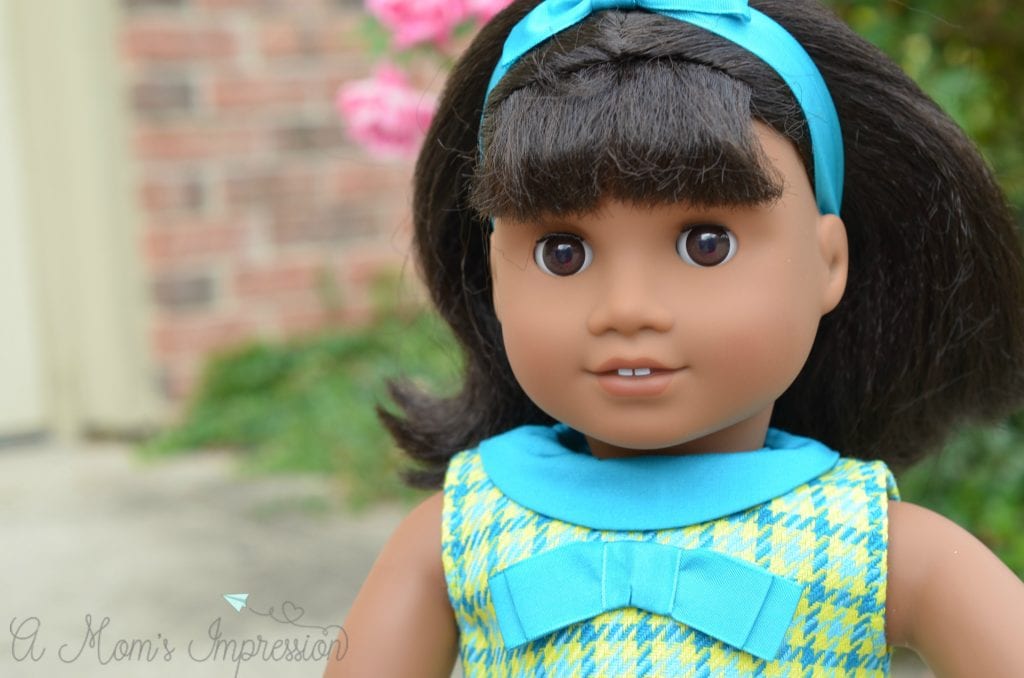 Her hair is course and I can already tell that she is going to need some effort put into the styling if Caroline is going to play with her a lot.  Seeing as how she is already smitten with Melody, I need to invest in some curlers to set her hair. Thank goodness the new American Girl Store opened in Indianapolis because they have a hair salon inside, we have a few girls who need a new hairstyle so we will be visiting frequently.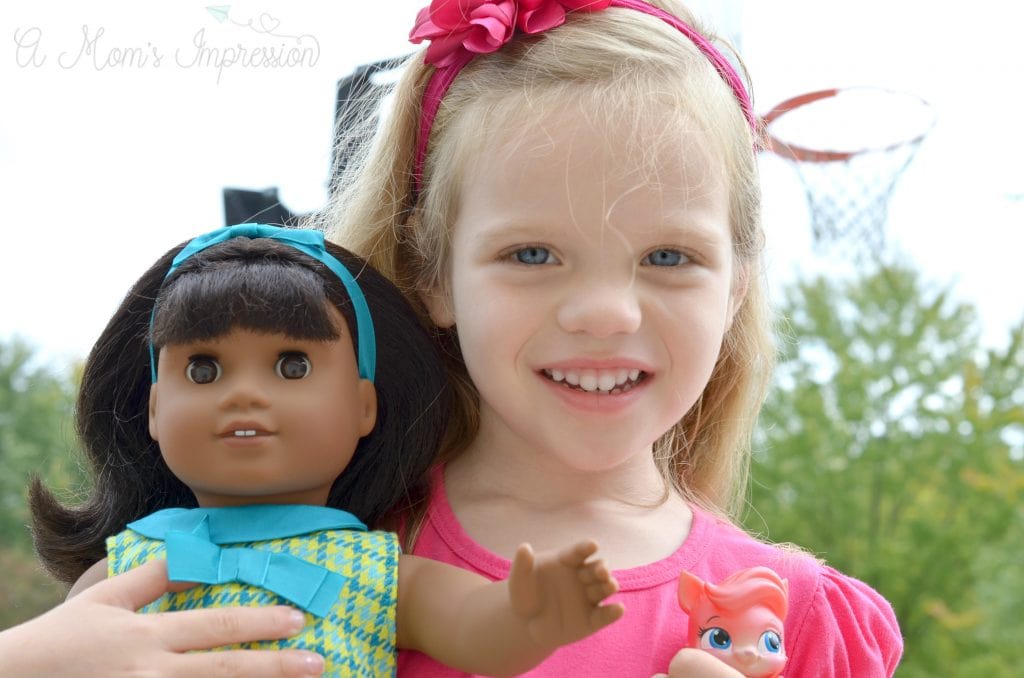 As with prior dolls, Melody comes with a book that tells her story.
Written by award-winning author Denise Lewis Patrick, the Melody stories introduce readers ages 8 and up to Melody Ellison, who loves her close-knit family, gardening with her grandparents, and singing her heart out. Whether she's in the children's choir at church, backing up her brother's Motown music, or singing into a hairbrush with her sisters, Melody loves blending her voice with others. When Melody is asked to sing her first solo at church, she's determined to find the right song and make it perfect. She's inspired by the words of Dr. Martin Luther King Jr., and influenced by her oldest sister, a college student who is taking action to make things fair for all African Americans. As Melody experiences discrimination herself, and as she hears about the atrocities happening throughout the country, she discovers that her voice is her mightiest strength and, when joined with the voices of many, it can bring about monumental changes.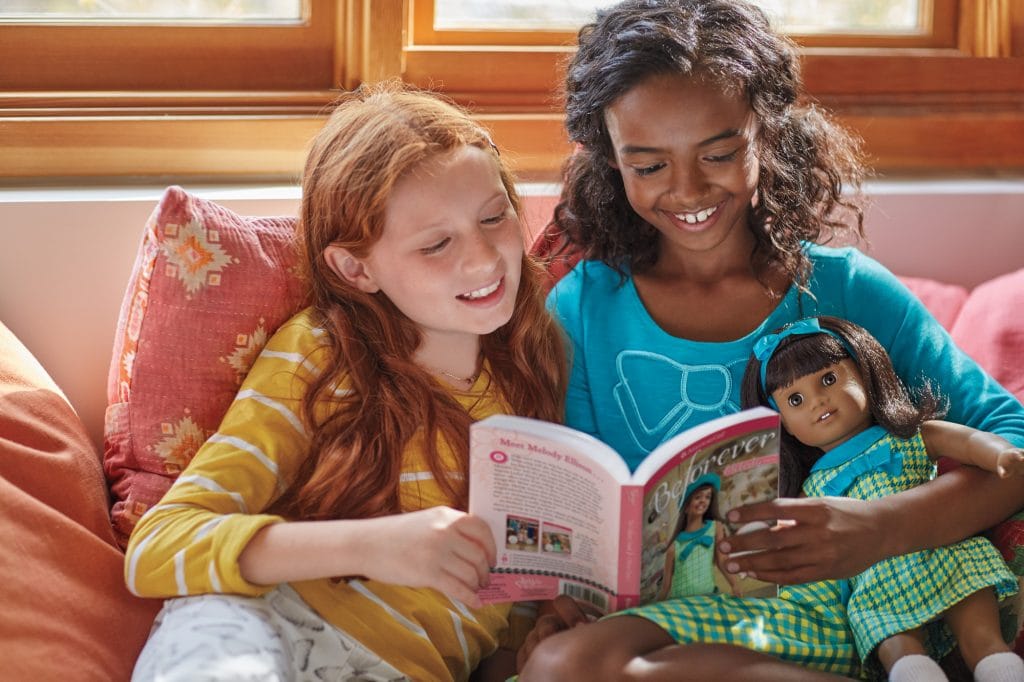 American Girl ensures that they are accurately depicting the era where Melody is from. To help ensure the historical accuracy and cultural authenticity of Melody's story and products, an esteemed six-member advisory board was selected to review and provide input on all aspects of Melody's development—including the doll, books, outfits, accessories, issues, and story setting, so you can be sure that what your child learns through the books is true and accurate information.
Melody has been a great addition to our home and would be a great gift this holiday season for any little girl who loves American Girl Dolls.  Stay tuned in the coming weeks as we have a fun craft idea planned that is inspired by Melody!
My Indiana friends will be happy to know that the temporary American Girl Store is open in the Castleton Square Mall through January of 2017!
A huge thank you to American Girl for sending us Melody for purposes of this post. Our love for American Girl dolls are 100% ours!