This collection of the best Instant Pot Vegetarian Recipes are tasty and so simple to make using your electric pressure cooker! From vegan comfort food to vegetarian side dishes, and pescatarian Instant Pot recipes, these dishes will satisfy even meat-eaters!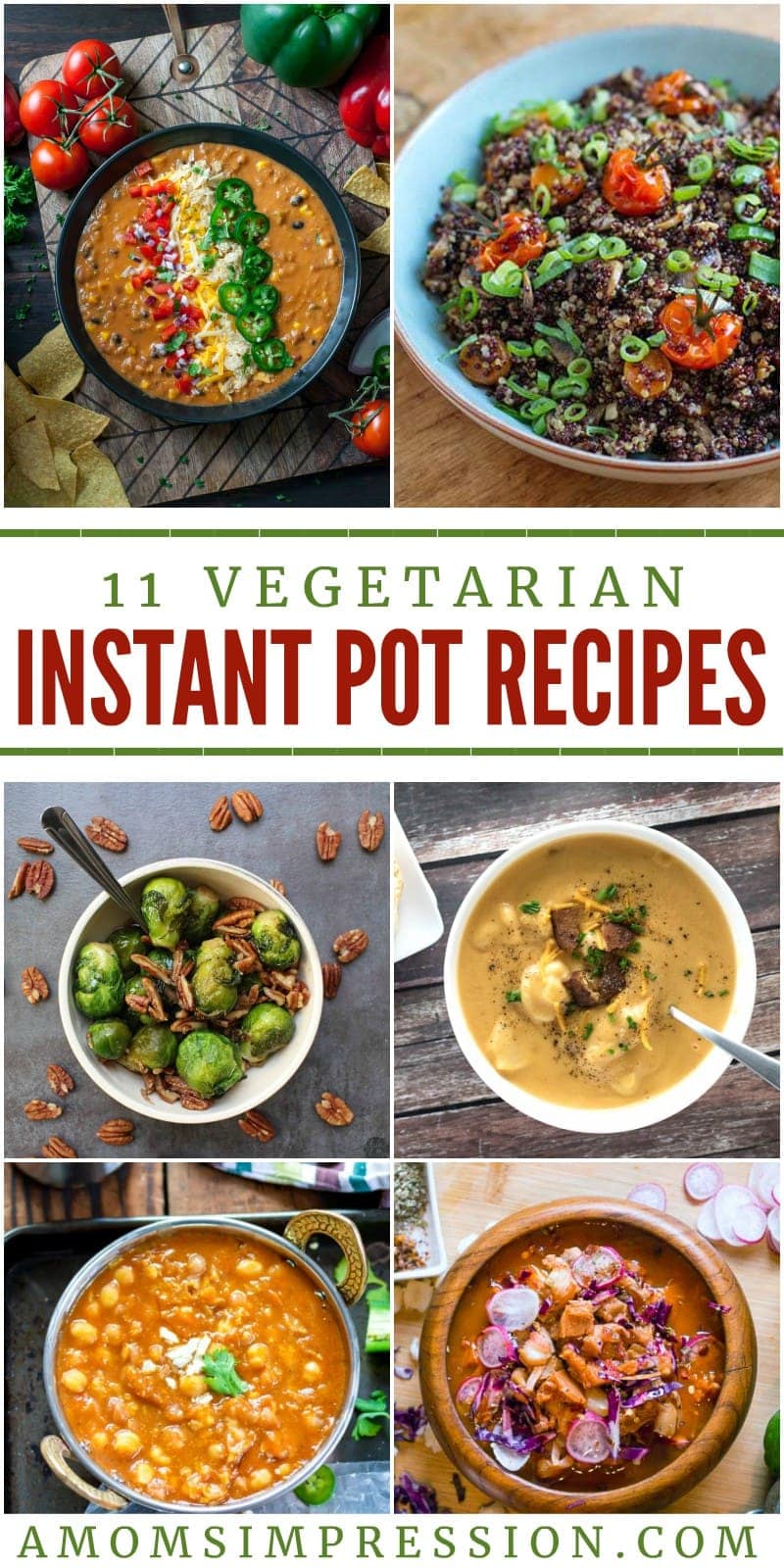 Instant Pot Recipes
As you all know, my love for my Instant Pot runs deep.  I'm not sure how I have survived this far in my life without it.  I love to make lots of stews and soups in my pressure cooker and even have a yummy yogurt recipe! You can also make some fantastic desserts, like this pumpkin cheesecake.
The Instant Pot isn't just for carnivores or those of us with a sweet tooth.  If you are a vegetarian or a vegan, it used to be quite a bit harder to find a delicious meatless or plant based recipe that fits your diet.  Now, with the internet, you can find recipes for vegetarians so easily! Making a lot of these vegetarian recipes in the Instant Pot is a great way to feed your family and friends no matter what their diet is.  Vegan Instant Pot recipes also are easier than ever when you use your electric pressure cooker!
I've searched around the internet and want to introduce you to the 13 Best Vegetarian Instant Pot Recipes that I think your family is going to adore!
Don't have an Instant Pot? Enjoy all the benefits and get yours now! Click here to learn more about the benefits of cooking with your electric pressure cooker!
13 Best Vegetarian Instant Pot Recipes
*Note: will need to substitute vegetable broth for chicken broth.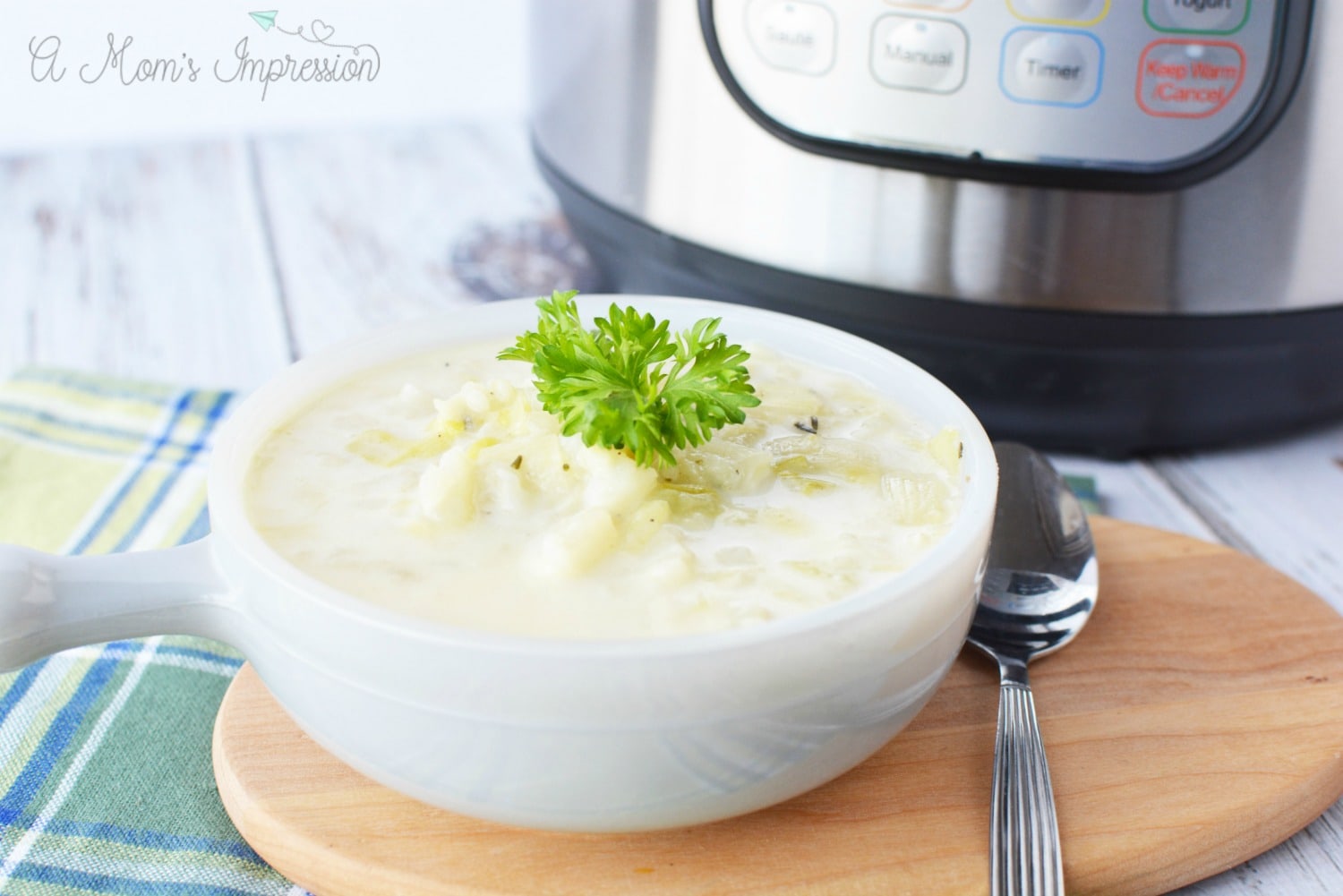 Potatoes, cabbage and leeks combine in a creamy combination for this traditional Irish Soup Recipe.  This is a great recipe for St. Patrick's Day or any time you are looking for a comforting Vegetarian Recipe.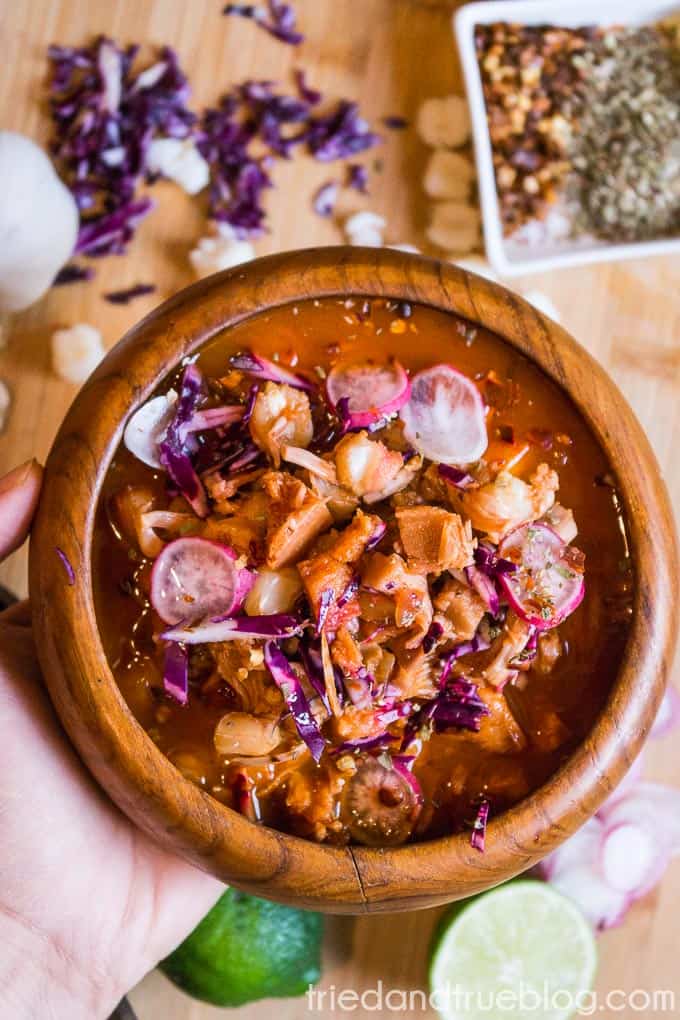 I'm not sure if you've tried jackfruit yet, but it is a common substitute for meat.  People say that it looks just like it when cooked into a vegetarian dish.  Traditional posole is made with pork, so this recipe author decided to substitute jackfruit.  You can find fresh, whole jackfruit at Asian grocery stores. But it is recommended to use canned jackfruit in brine (not syrup) because it is much easier to work with.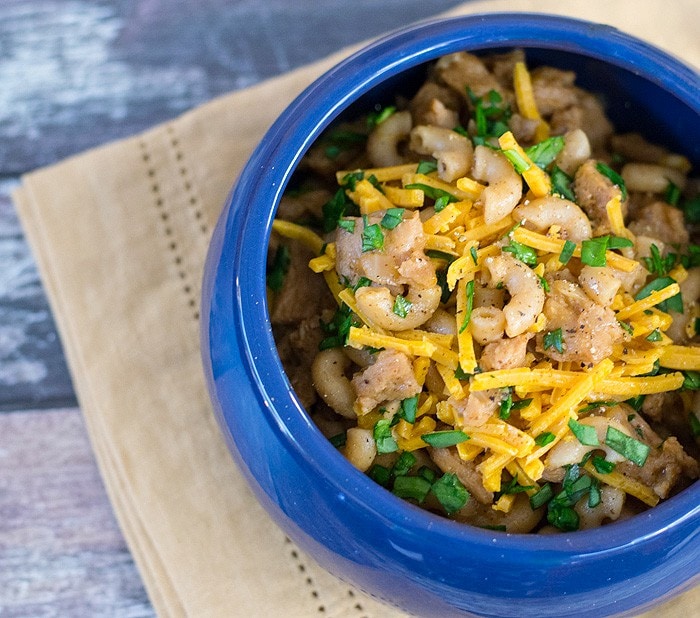 This yummy version of macaroni and cheese is made with soy curls.  They are a dehydrated soy product that is made up of non-GMO soybeans. You can buy them on Amazon or from this Soy Curl website.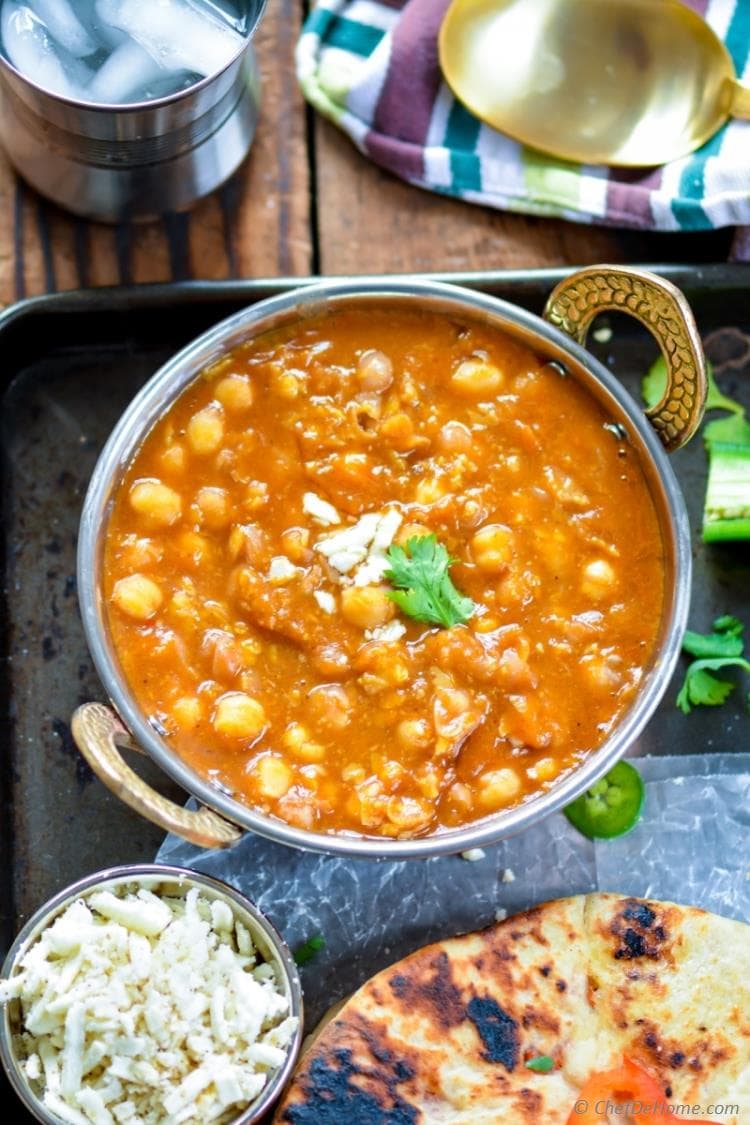 Curry is often a great option for vegetarian diets and this dish is no exception. They are still able to make it creamy without using any creams or nut milks.  So it is vegan, gluten free, dairy free and ready to chow down for just about any diet!  Plus, with the help of the Instant Pot, this is one of those Instant Pot Vegetarian Recipes that can be ready in 30 minutes or less!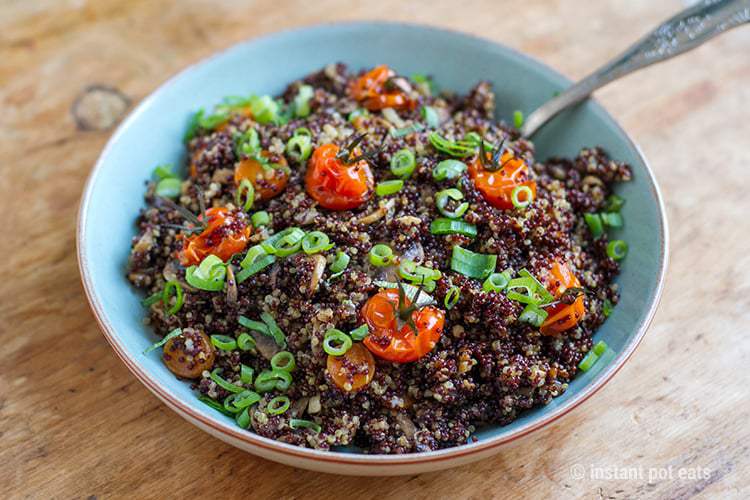 Here is another yummy, fresh recipe that will work for vegetarians or vegans.  It is great as a salad or simply a side dish.  Quinoa is known as a "superfood" and is high in protein, essential amino acids, fiber and many other minerals and vitamins.  It is also gluten-free so this is a great alternative to rice, pasta and all other grains and legumes!
*Note: This uses tofu bacon.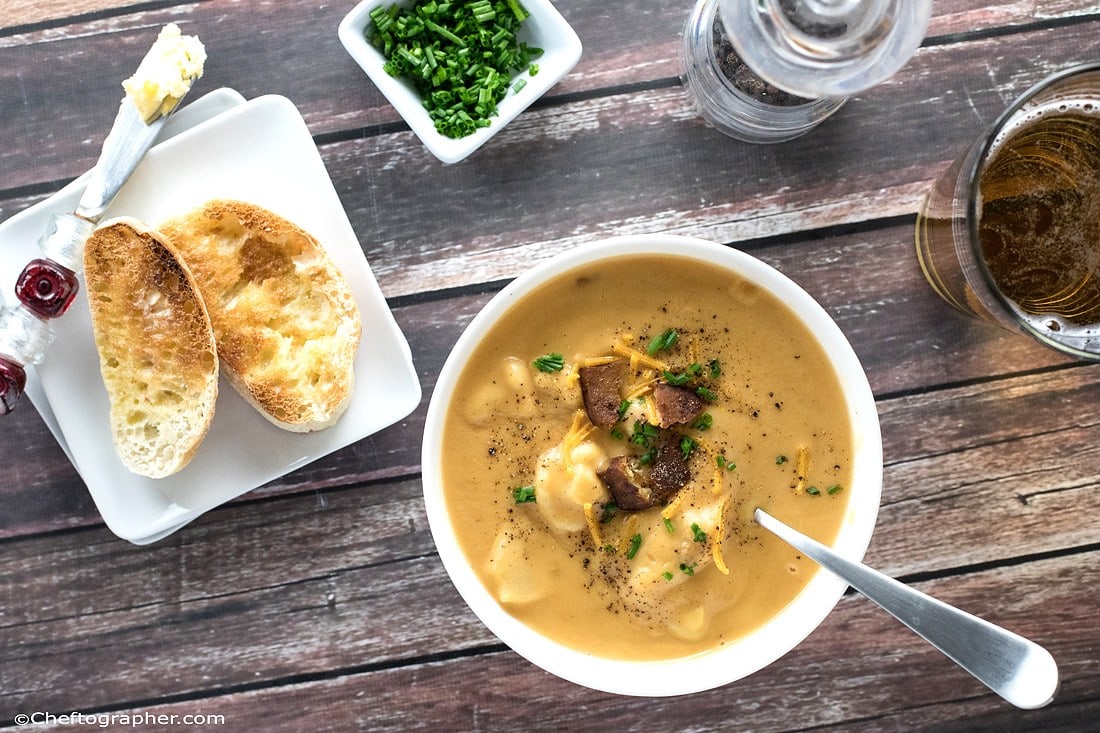 Vegan, vegetarian and gluten-free, this cream cauliflower soup uses tofu bacon, non-dairy unsweetened almond milk and japanese yams.  If you can't find the yams, good old Yukon Gold potatoes will work just fine.  This is a great Instant Pot Vegetarian Recipe for a cold, wintry day!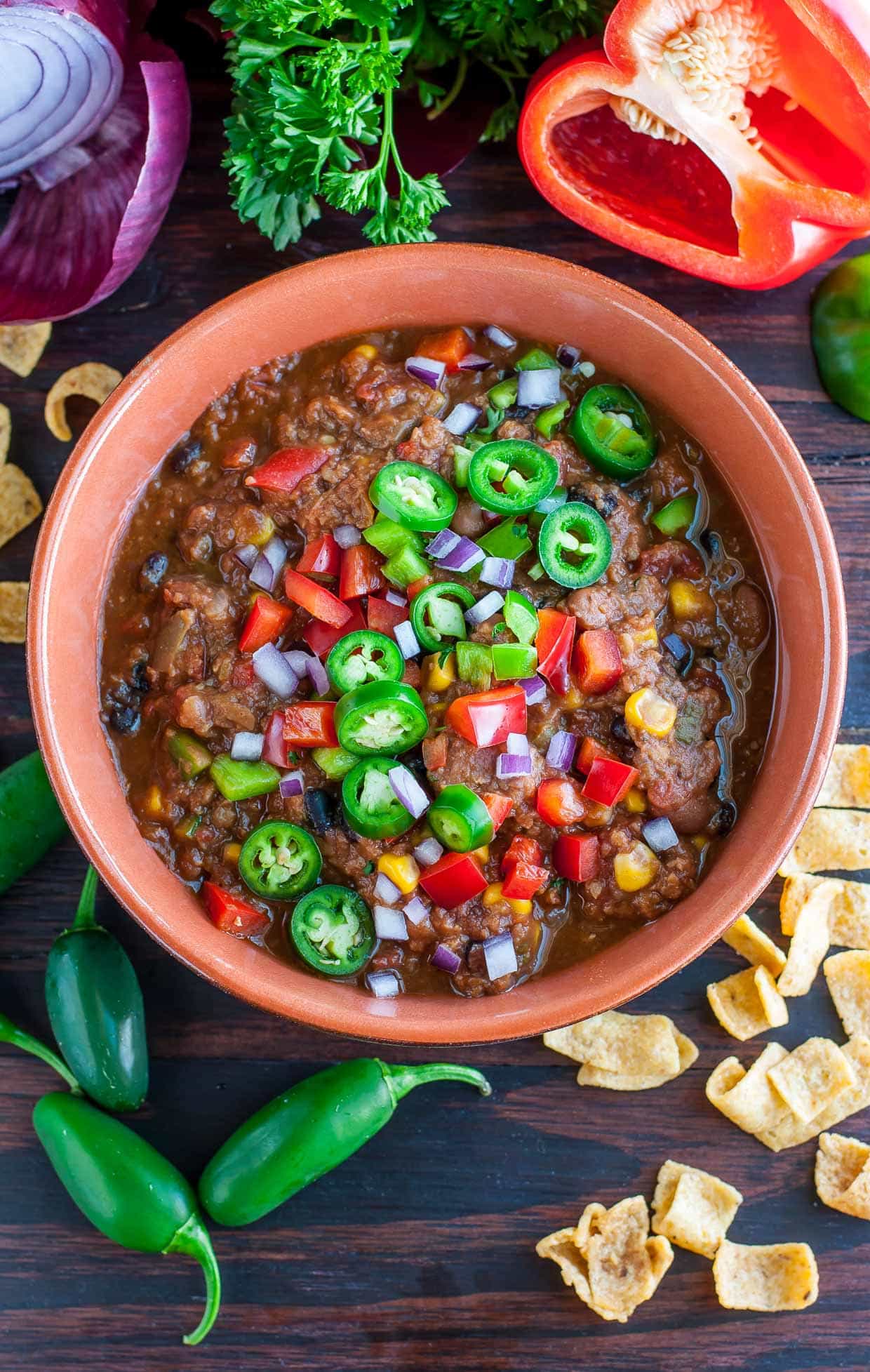 This meatless Lentil Chili is packed with vegetables.  There is no cheese in this version put feel free to pile it on if you'd like.  Using yellow onions, green and red bell peppers, jalapenos, garlic and more, this Instant Pot Vegetarian recipe is not missing any flavors.  And you certainly won't miss the meat!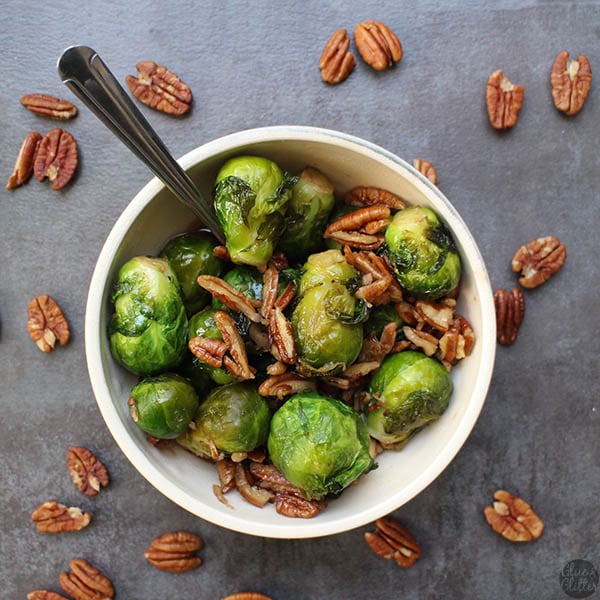 I absolutely love brussels sprouts.  And I love pecans.  So this smoky, sweet and decadent recipe definitely jumped out at me as soon as I saw the picture. This would be a really eye catching side dish for any meal.  And it only takes 15 minutes to make!
This delicious dish is packed with veggies and vegan friendly protein from the lentils.  This all results in a wonderful flavor that is quick and easy to make. This would be a great weekday night dinner!  Pair it with some gluten free pasta for a perfect recipe for any diet!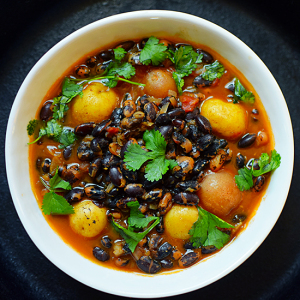 The really cool presentation in this picture gets it's presentation from the Vaquero Bean.  It holds it's shape and flavor really well in a pressure cooker or Instant Pot.  And it looks really cool!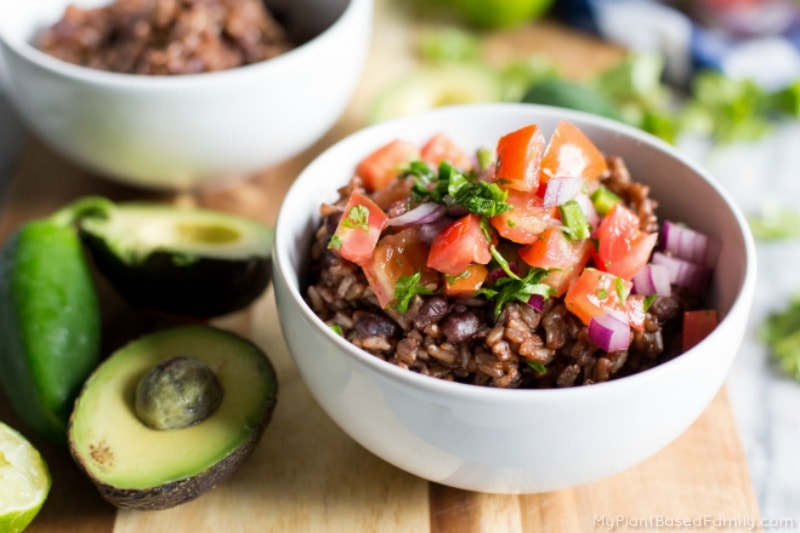 If your looking for Instant Pot Vegetarian Recipes with a South of the Border kick zest, look no further.  Packed with beans, tomatoes, veggies and avocados. this colorful dish will be a hit for the whole family.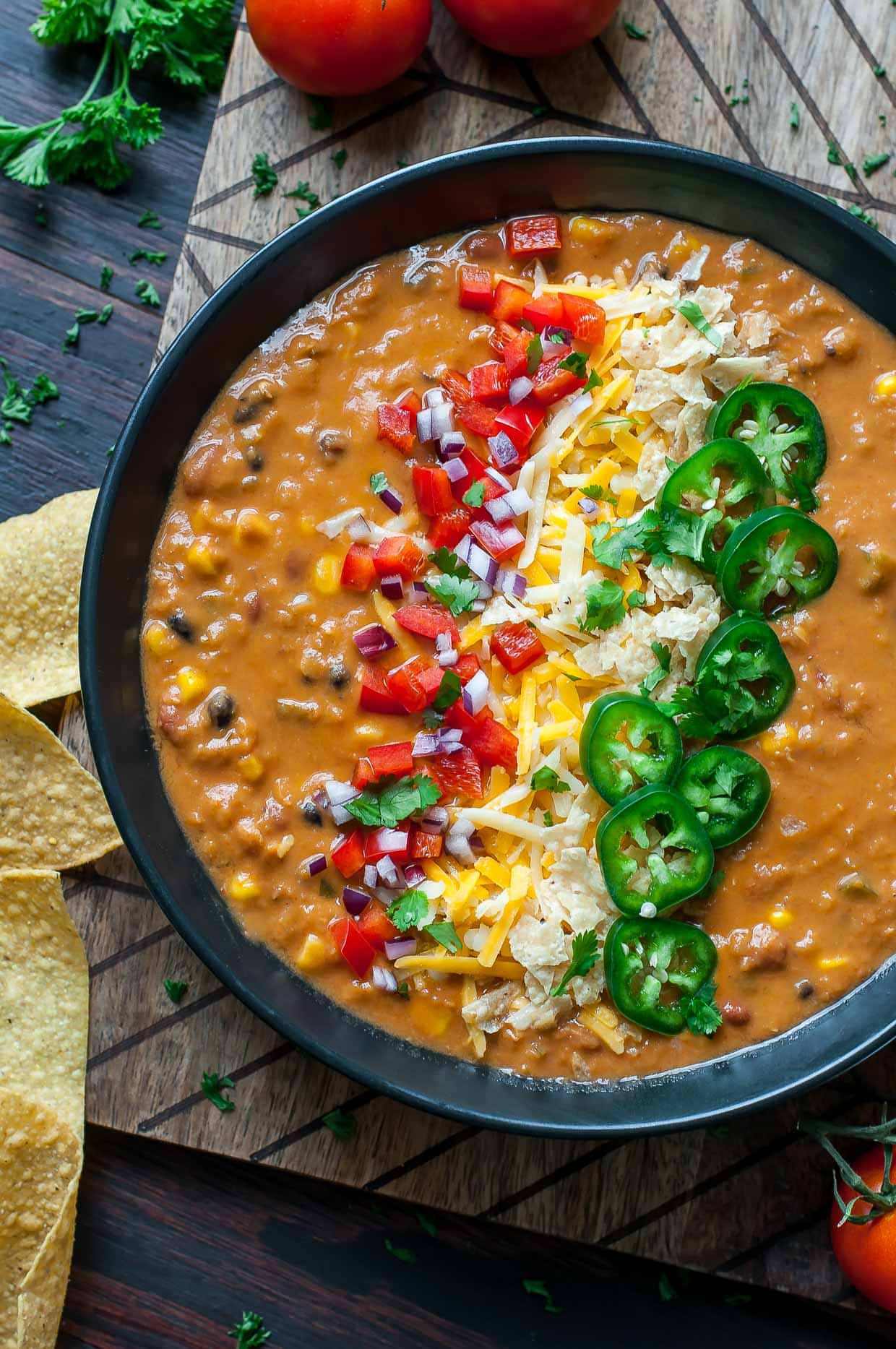 Another classic in the realm of Instant Pot Vegetarian Recipes: using lentil is a great veggie way to get some good protein in your dish!  I love the use of jalapeno peppers!  They look great in the photo and I'm sure the add a nice little kick to this Mexican inspired vegetarian dish!
13. The Best Instant Pot Macaroni and Cheese | A Mom's Impression *Note: will need to substitute vegetable broth for chicken broth.

Simple, creamy, cheesy and ready in about 15 minutes.  It your looking for Instant Pot Vegetarian Recipes that are perfect for busy weekday nights, look no further!
14. Vegetarian Instant Pot Lentil Curry with Sweet Potatoes | A Mom's Impression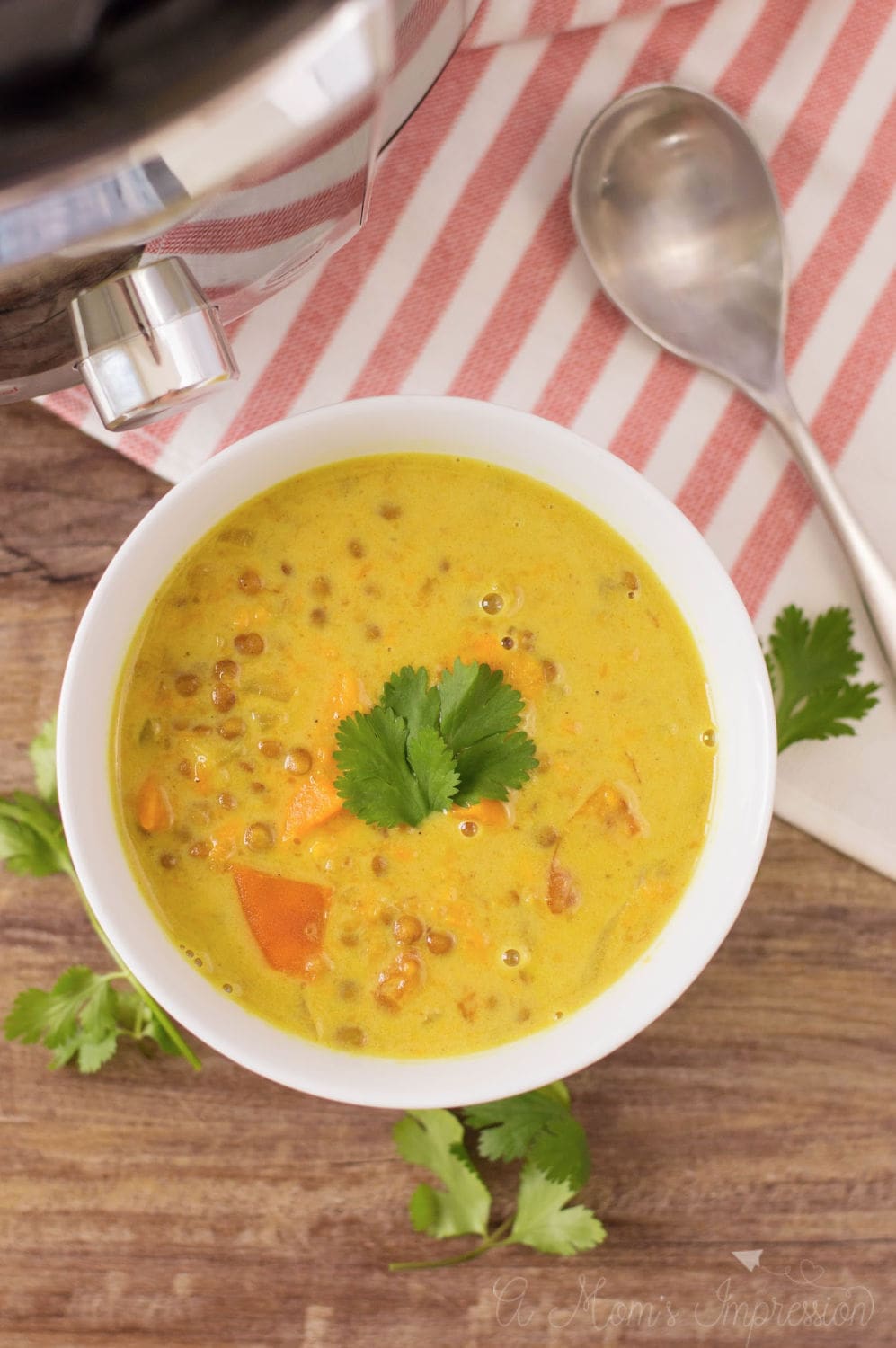 More Instant Pot Recipe Ideas
I love my Instapot so much.  Whether you use it as a pressure cooker or even as a slow cooker, the possibilities are endless!  Since I have gotten mine, I have collected quite a few recipes over the past couple of months.  For more inspiration check out these Paleo Instapot recipes, my collection of 18 Delicious Instant Pot Dinner Ideas and our Kid-Friendly Instant Pot roundup of recipes!
I have also found some of the following Instant Pot accessories perfect for steaming vegetables!
Instant Pot Tempered Glass lid – 9 in. (23 cm) – 6 Quart
Vegetable Steamer Basket set – 4In1 – 5.5"-9.3
CookingBasics Silicone Vegetable Steamer – Anti-Slip 2017 Premium Quality Silicone Steamer Basket With Handles for Healthy Cooking, Veggies, Seafood, Fruits. Instant Pot Basket. Easy to Clean. Green.