This is a sponsored conversation written by me on behalf of Cricut. The opinions and text are all mine.
My new Cricut Explore Air 2 is here and I am ready to learn everything there is to know about this amazing Cricut crafting machine. Learn all about Cricut's newest cutting machine and learn how to make some basic name stickers using Cricut Pens and Premium Sticker Paper.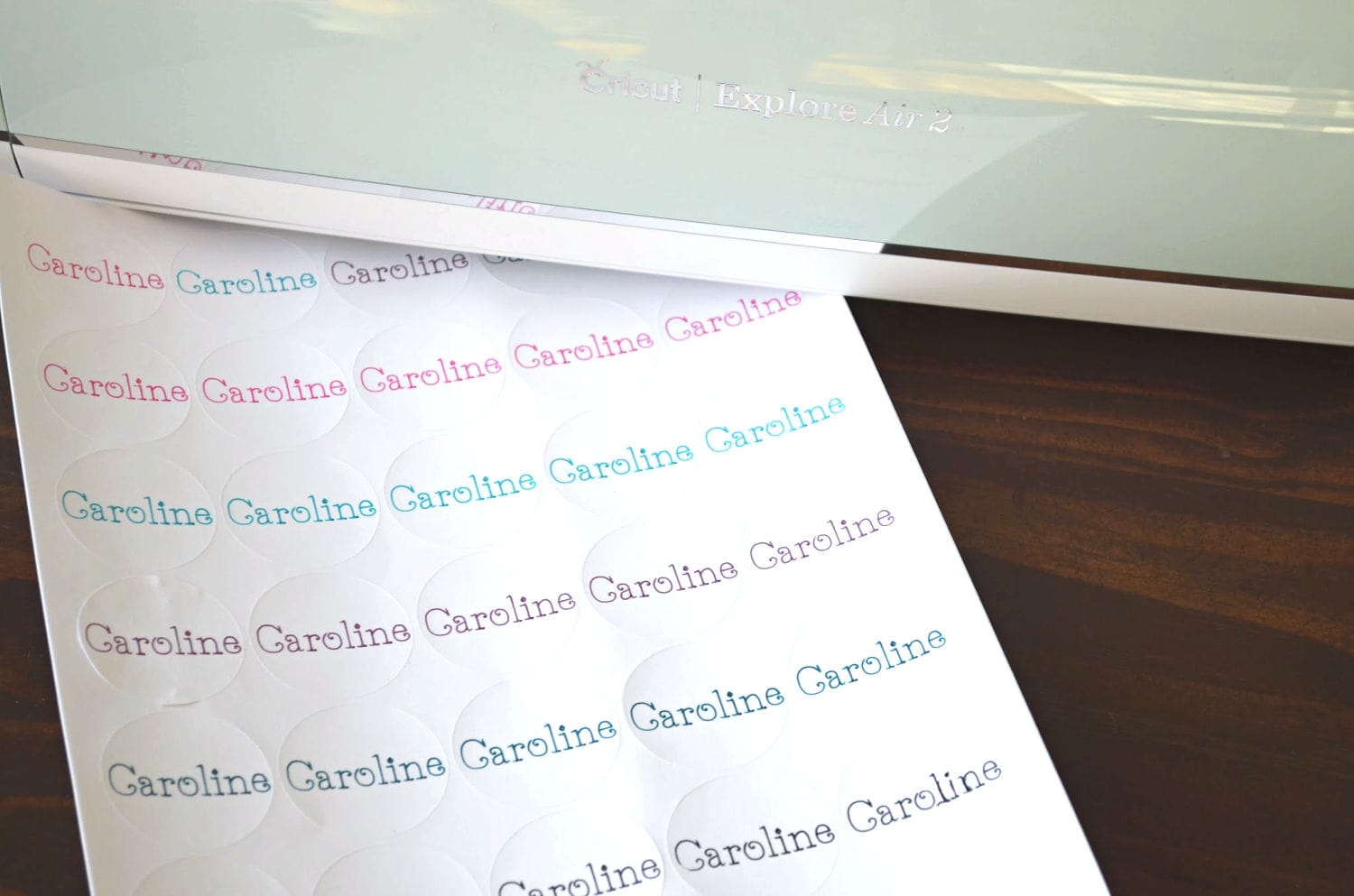 I have always been crafty, for as long as I can remember. I love making something out of nothing, it makes me happy. When I taught kindergarten and first grade, art was my favorite thing to do with the kids and I found ways to incorporate it into my lessons as much as possible.
Fast forward to being a small business owner and busy mom.
Somewhere along the way my crafting and art time disappeared. In fact the other day at dinnertime my family was talking about everyone's hobby. When it was my turn everyone just starred at me, we all realized that mom no longer had a hobby. It was right then and there that I knew that I needed to carve out time for myself and start being crafty again.
So when I found out that I would be partnering with Cricut in 2020, I literally did a happy dance in my living room. My machine arrived while we were in Idaho for the holidays and it was torture not being able to play with it until this past week when we got home.
I'm so excited to introduce you to the Cricut Explore Air 2!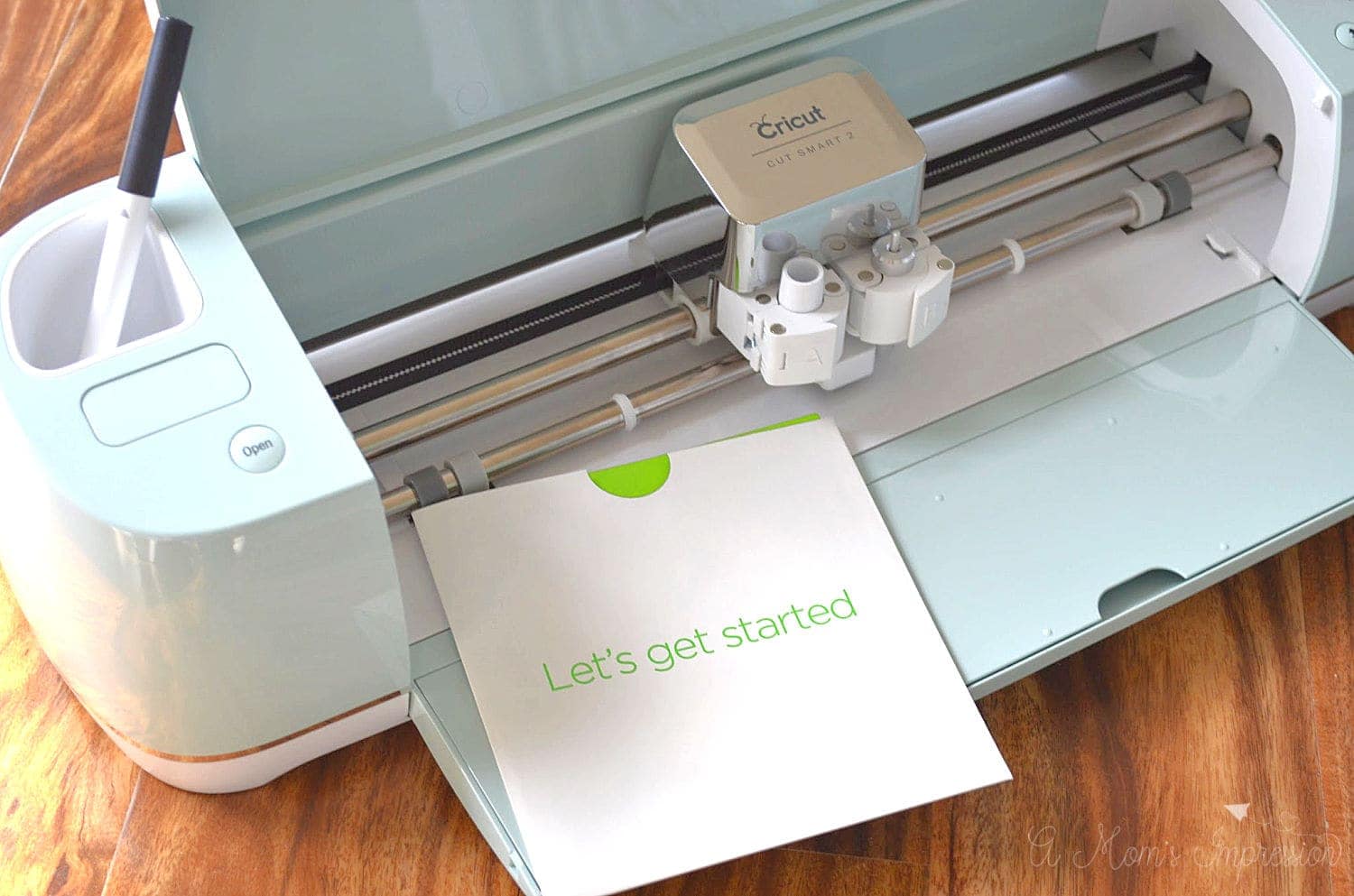 What is a Cricut?
The Cricut Explore Air 2 is a cutting machine, not just any cutting machine but it can write with pens and markers as well.  The Explore Air 2 can cut over 100 different materials from the traditional card stock and vinyl to cork and bonded fabric. I even used sticker paper to make custom stickers (keep strolling for the tutorial) and the Air 2 was able to cut through the top but leave the backing on the stickers, it is really impressive.
The Cricut Explore Air 2 is different from other Cricut cutting machines because it can connect wirelessly to your laptop via Bluetooth without an adapter. It also has an optional fast mode of drawing and cutting, for some projects, that other machines don't have.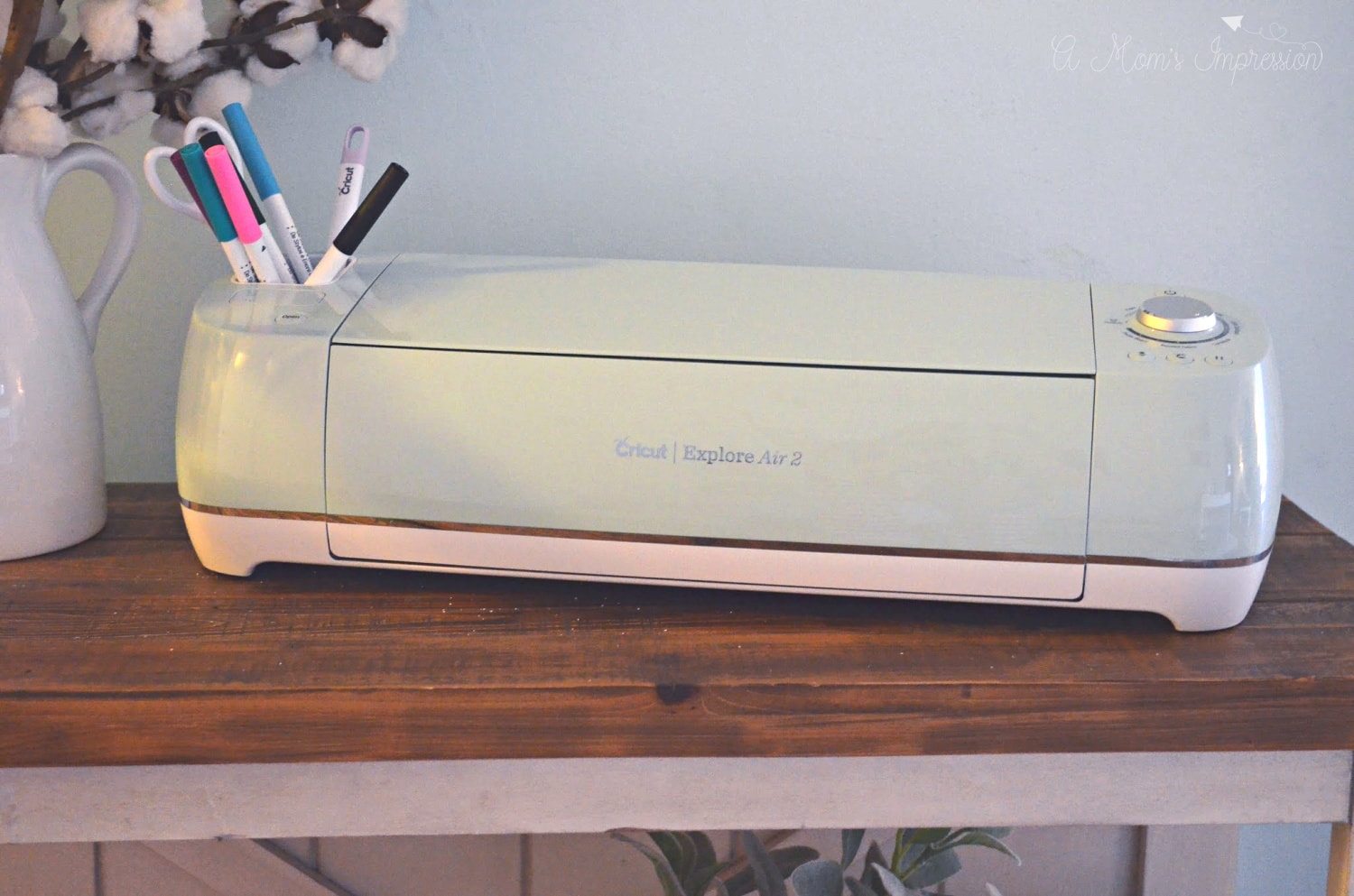 My Crafting Experience
I owned a different brand of cutting machine a LONG time ago. I loved it. I made some adorable TMNT birthday invitations for my son's birthday 6 years ago. That party was one of my all time favorite parties and the cutting machine was a key part of that.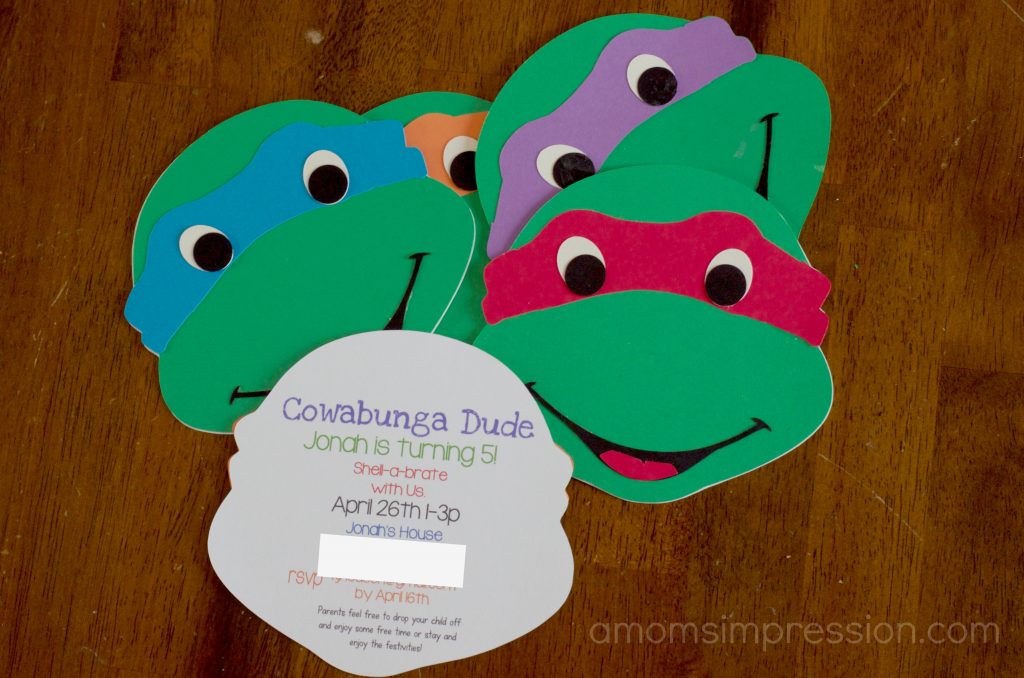 I used it for a couple of vinyl projects and then I put it away because I was so frustrated with the blade not cutting half of the time.
It is still somewhere deep in my closet… I think.
All my friends have raved about the Cricut brand of cutting machines and they got me really excited to dive back in. I am excited to learn about all the new technology that has developed since my experience 6 years ago. The print and cut feature of the Cricut machines sounds like a dream!

What is Included with the Cricut Explore Air 2
Everything you need to get started is included with your Cricut Explore Air 2. Here is the specific list of items to look for in the box:
Cricut Explore Air 2 machine
Premium Fine-Point Blade + Housing
Fine Point Pen, Black
LightGrip Machine Mat, 12″ x 12″ (30.5 cm x 30.5 cm)
Welcome Book
USB cable
Power adapter
Free trial membership to Cricut Access™ (for new subscribers)
50 ready-to-make projects
Materials for a practice project
The machine comes with the Fine-Point Blade but it is compatible to use with many other types of stylus and blades such as the Scoring Stylus and Deep-Point Blade.  These can be purchase online at Cricut.com.
During the set up of your machine, it will walk you through how to make a simple card. Everything you need for this card is also included in the box. This project uses a pen so you will learn how to work with them. Here is my finished project.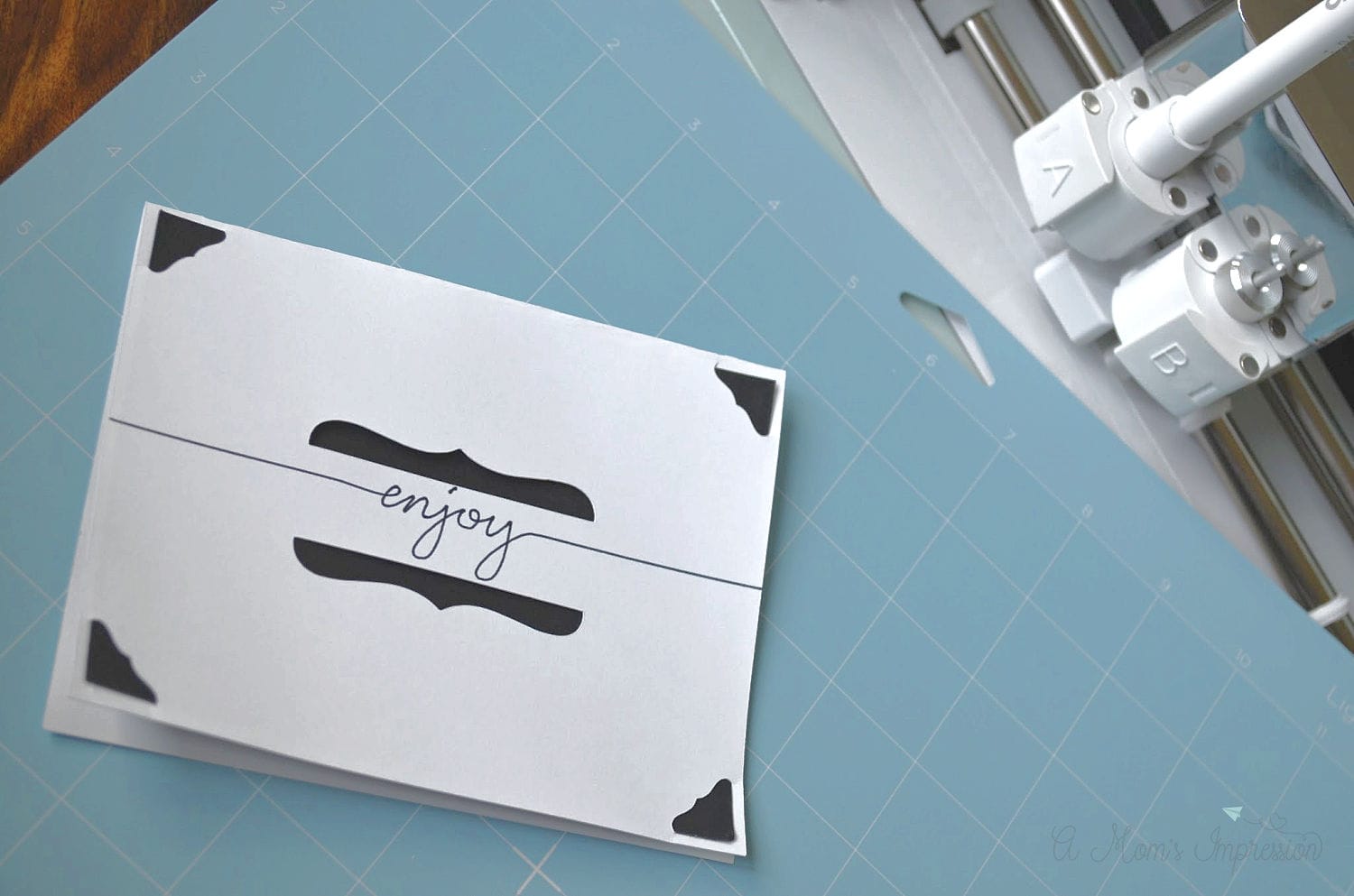 My First Cricut Solo Craft – Name Stickers
With all the amazing design and cutting capabilities available why did I start with name stickers?
Because of my lack of experience and feeling a little overwhelmed with everything, being a first time user of the design software, I decided to do something really basic for my first project. I created these name stickers in Cricut Design Space. While being a simple project, this was a great way to get introduced to the design software as well as how to use my Cricut Explore Air 2 the right way. I used the draw function as well to see how easy it is to change out pens in my design.
The first thing you want to do is to gather your materials.
For this project I used:
Next you will need to go to my project in Cricut Design Space. You can click here to find it! You can edit my design to suit your needs. You could add a little picture with the name on your stickers if you want. You could use different colored pens or change the font that I used. This sticker paper is amazing, it is printable so you can design something on your computer and print it on the stickers and then use the machine to cut them out for you.
I do highly suggest that you make your own stickers so that you get comfortable using the software. This is where a lot of my learning happened and why this was a great project to start with. I created 1.5 inch circles, added text and then attached them together.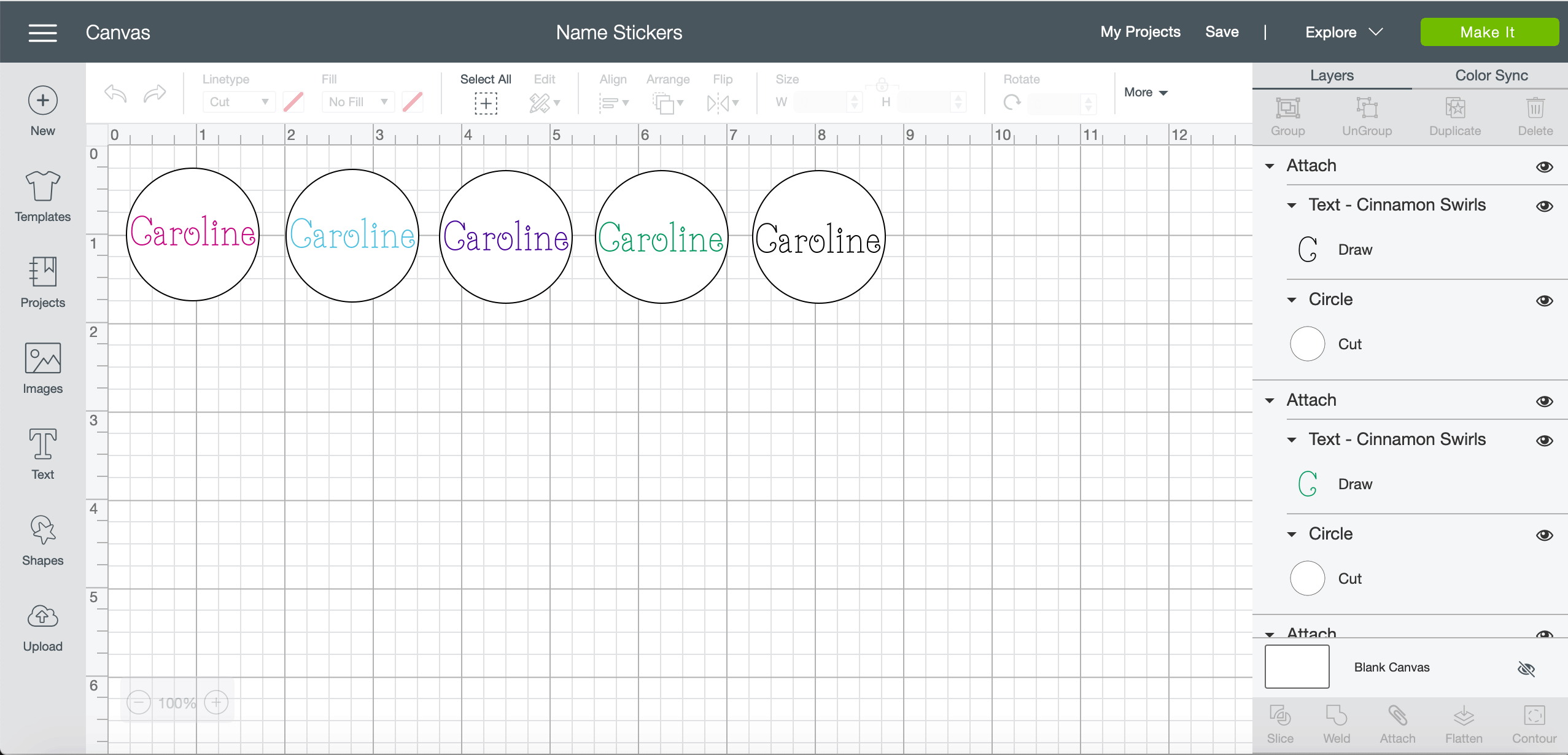 After you have your changes send the stickers over to be cut. Tip: You only need to do the top 5 stickers in the colored pens you would like. We will fill up the entire sticker page on the next step.
Make sure your Cricut Explore Air 2 machine is on and connected to your computer with the cord or via Bluetooth. Place your sticker paper on the green cutting mat. On the design space software change the number of copies from 1 to 6 and change the paper size to 8 1/2 by 11 (letter). You should see the page fill up with your stickers in the preview. Click on the continue button.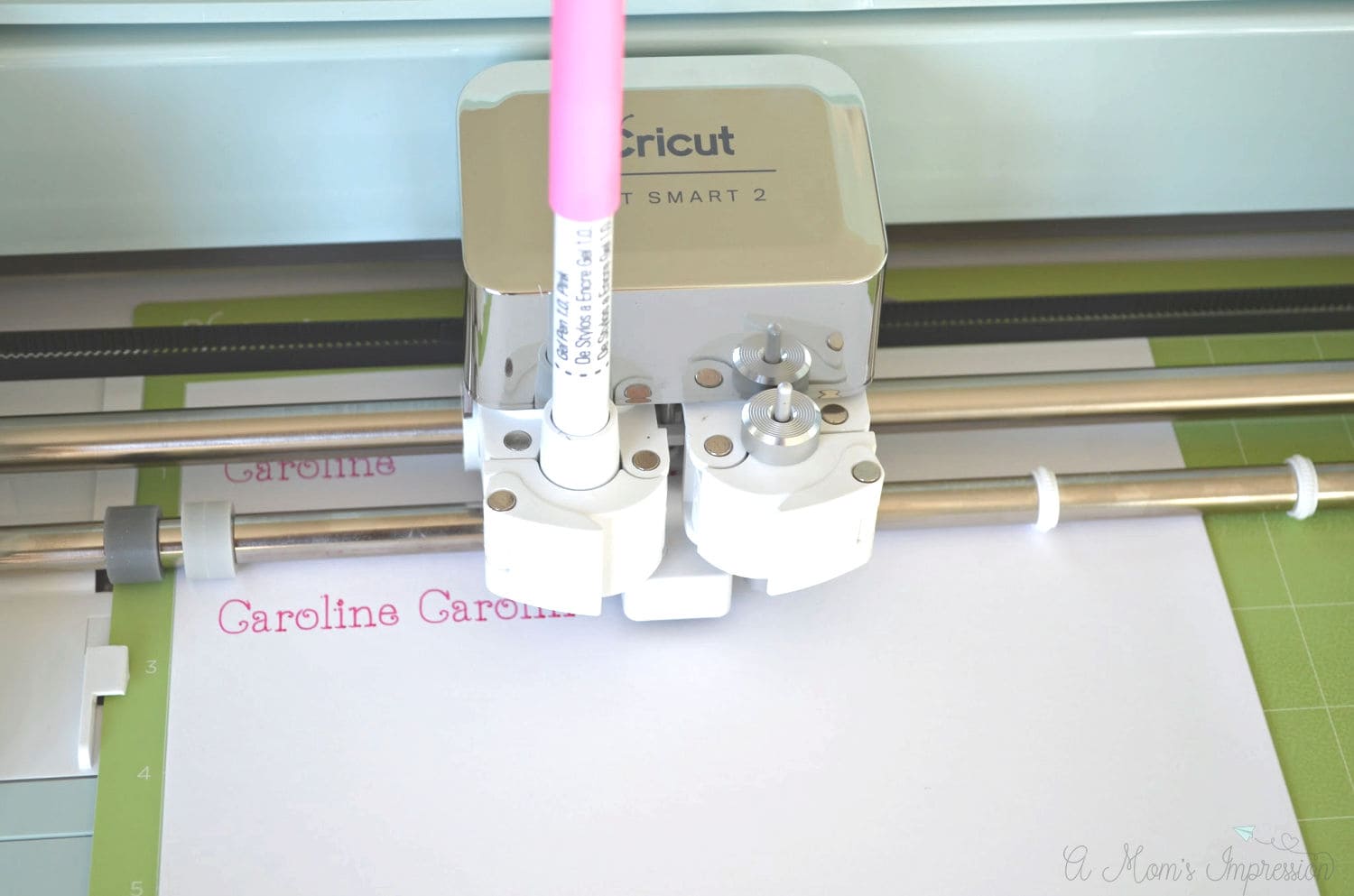 The software will tell you what to do from there. You will put the first colored pen into the machine. Load the paper and hit the Cricut button to start drawing and cutting. When you are done just peel the sticker from the sticker paper to use!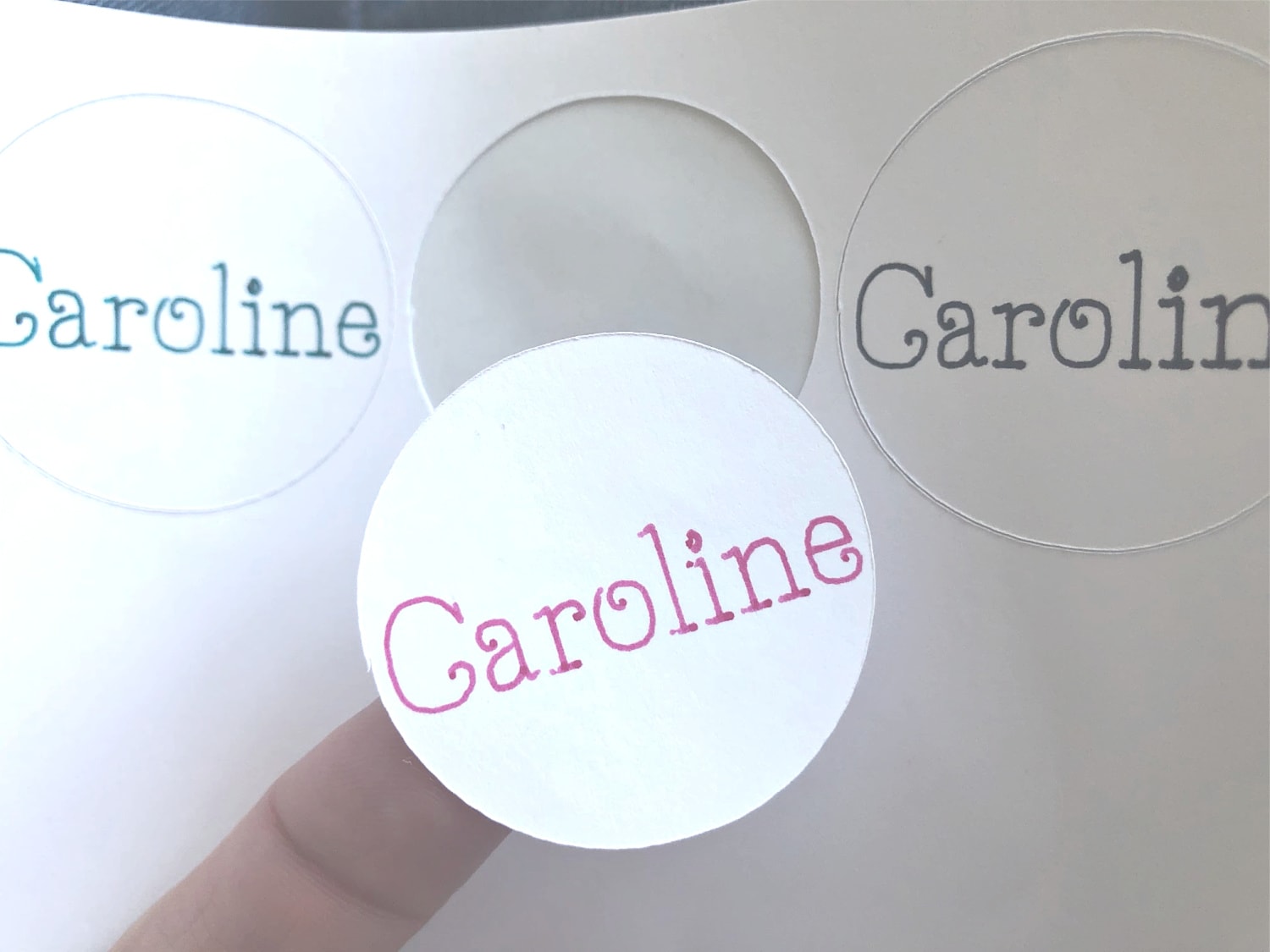 I made a short tutorial video showing the steps I took to make these stickers.
Lessons I Learned on my First Cricut Project
I knew I was a beginner and that I was going to learn a lot when doing my very first project and I was right. I was glad I made something basic because I learned a lot. Here are a few things I learned:
Scribble a little bit on a piece of paper with the gel pens before using them for the first time to make sure the ink is flowing and they are primed for the machine. I didn't do this with the black pen and you can see what happened in the video.
After a few fails, when cutting with the sticker paper, I ended up using the cardstock setting and not the sticker paper setting. This ensured that the stickers were cut all the way through and that they came off the sticker paper easily. The Cricut sticker paper is really thick, it isn't a thin sticker like most of us are used to. In hindsight I wish I would have used a glossy sticker paper for this project.
Do not peel the card stock off the mat by the corner, this causes the paper to tear and/or curl. (You can see that I did that in the card project that I did when I set up the machine) Instead flip it over and peel the mat off the card stock. You can also use the spatula to remove smaller pieces from the mat.
Use the right mat for the job! I first used the Standard Grip mat when I made my second attempt at the card from the set up design and it was hard to get it off the mat and the paper stuck in places. The Light Grip mat was perfect for this.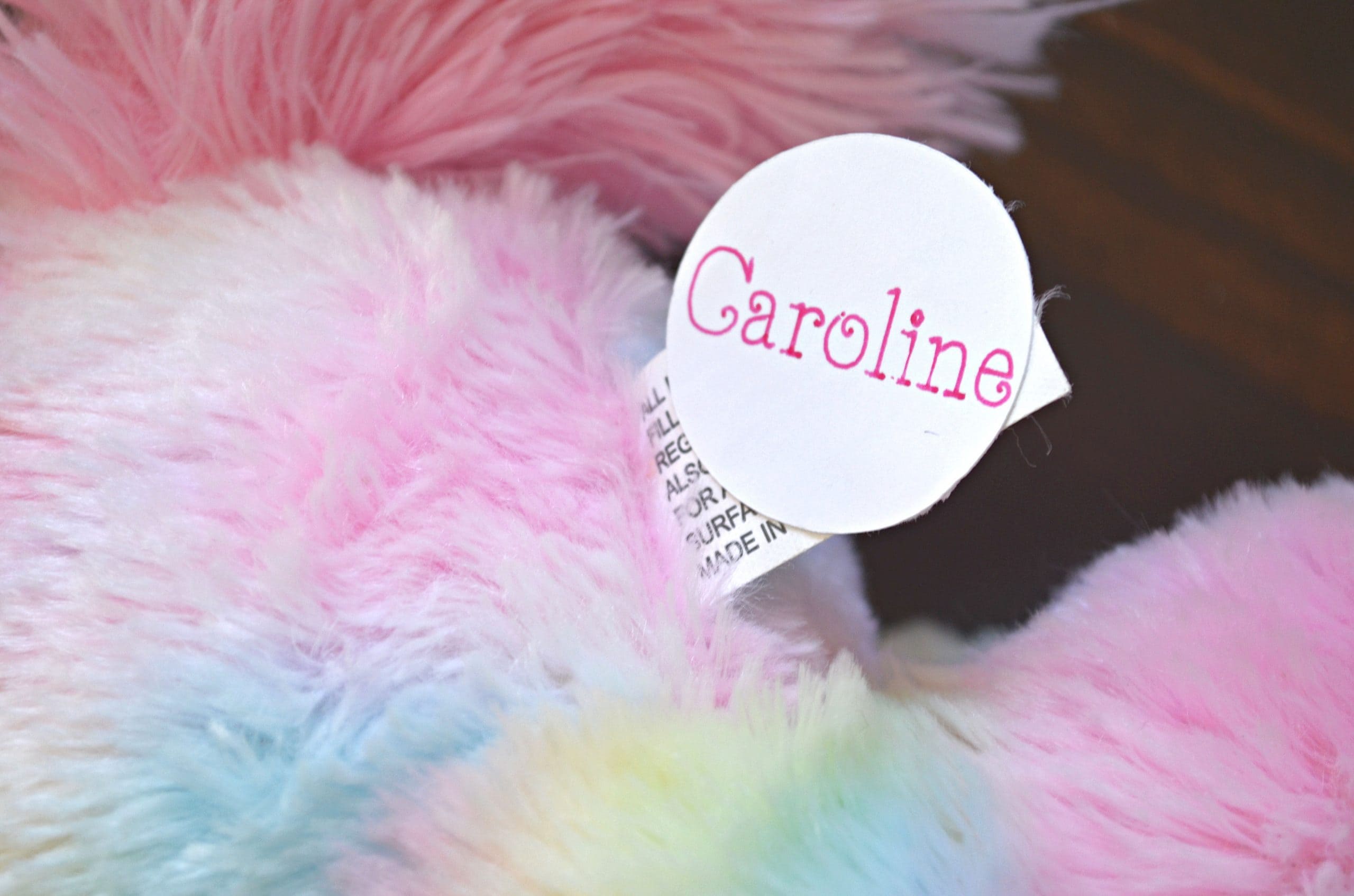 There are some amazing Cricut crafters out there and I am so excited to try new projects and to learn more about the wonderful things I can create with my Cricut Explore Air 2. I am now a confident beginner and ready to tackle vinyl and Infusible Ink!  I will be sharing my projects on Instagram and my social media accounts so be sure to follow me!
I will be back soon with a new project!