We were inspired by the newest American Girl Doll, Luciana Vega and made a galaxy themed playdough! Making Galaxy Playdough is a lot of fun and is easier than you might think! DIY it by yourself or have a fun crafting session with the kids!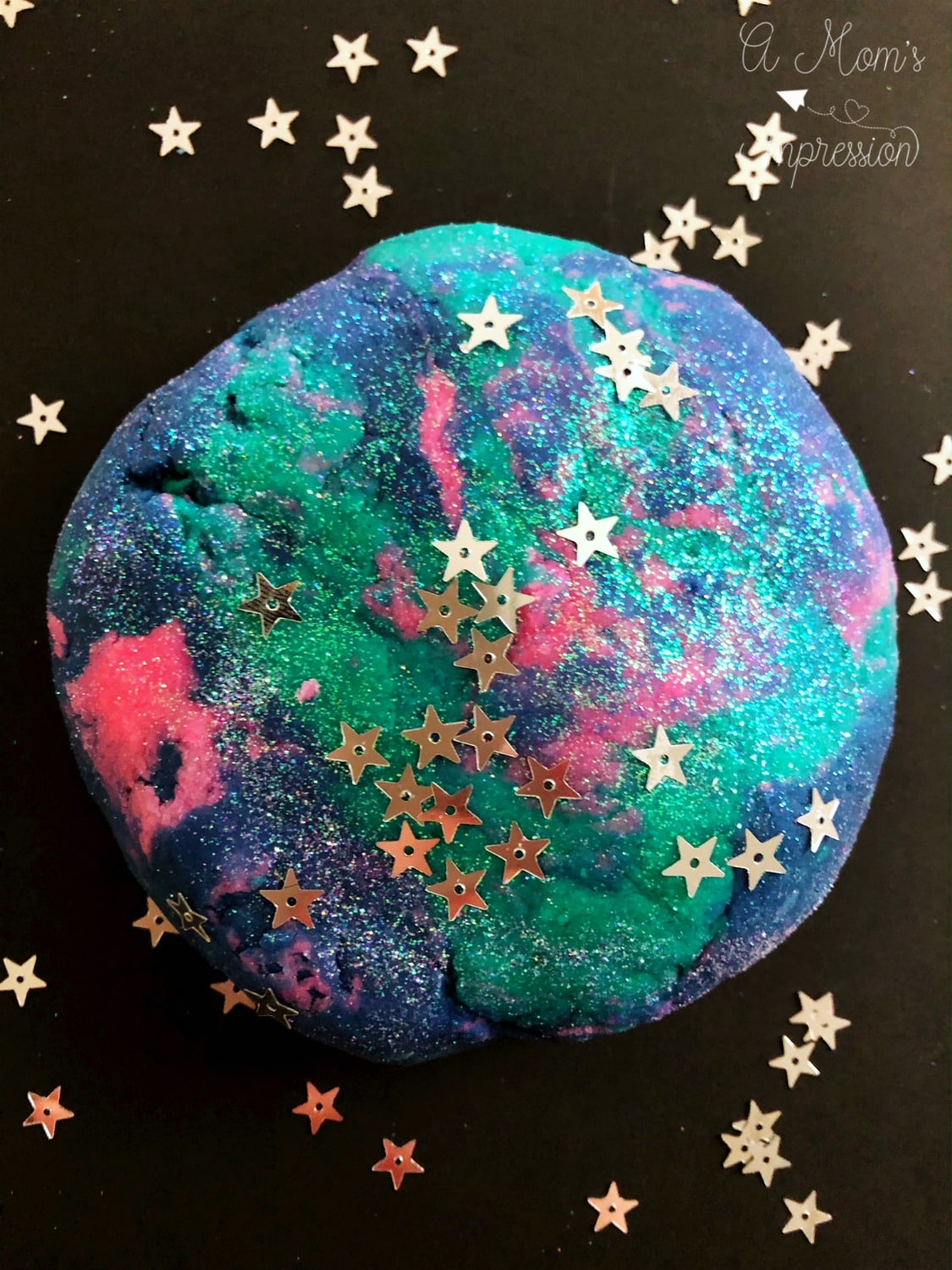 A huge thank you to American Girl who sent us the American Girl of the Year Gabriela McBride for purposes of this post. All opinions are 100% mine. This post contains affiliate links.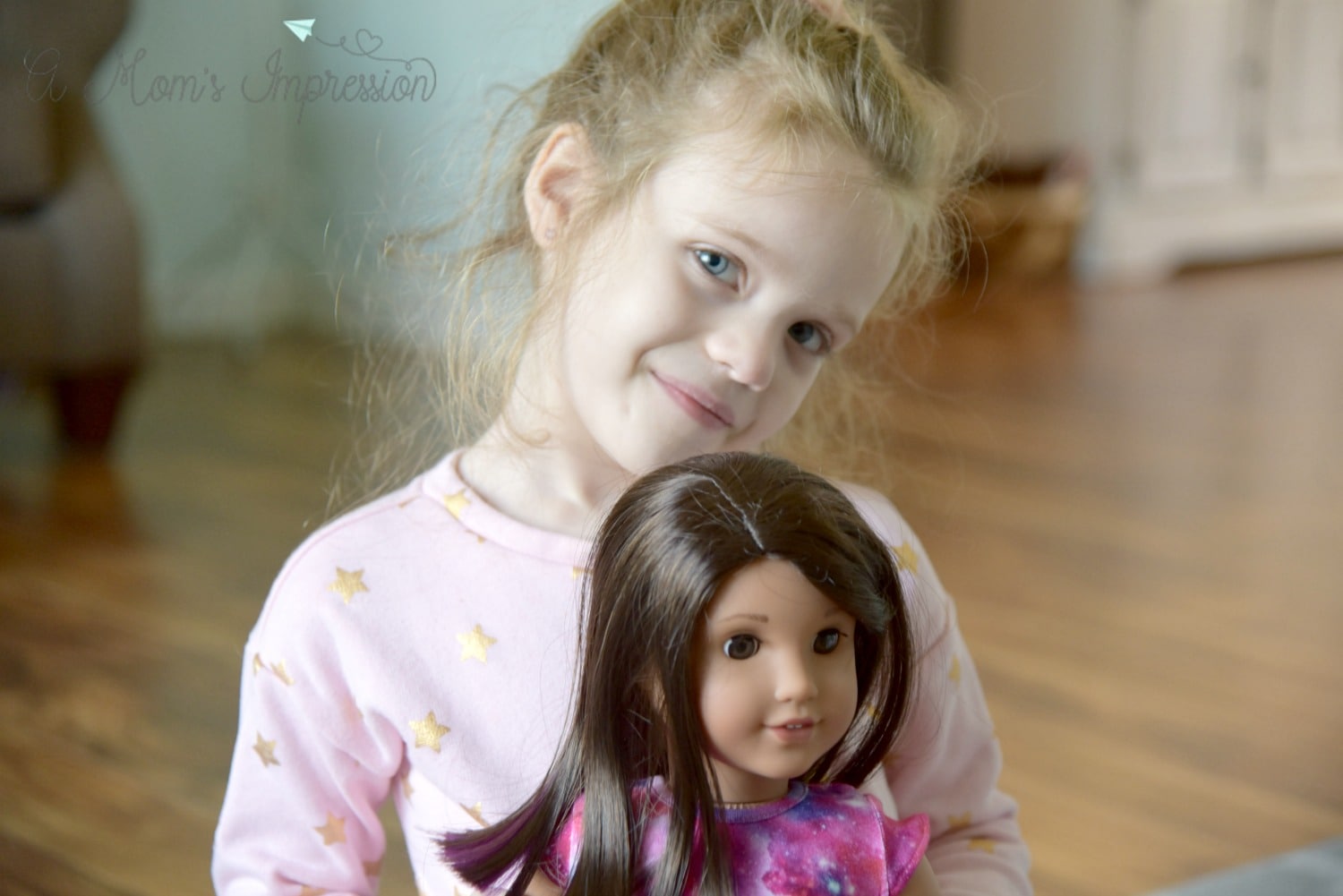 Meet Luciana Vega, the 2018 American Doll Girl of the Year
Luciana is the newest addition to the American Girl Doll family. She comes at the perfect time when a strong character is needed in our society. Luciana loves technology and STEM activities. She dreams of becoming an astronaut someday and inspires little girls to go after their dreams!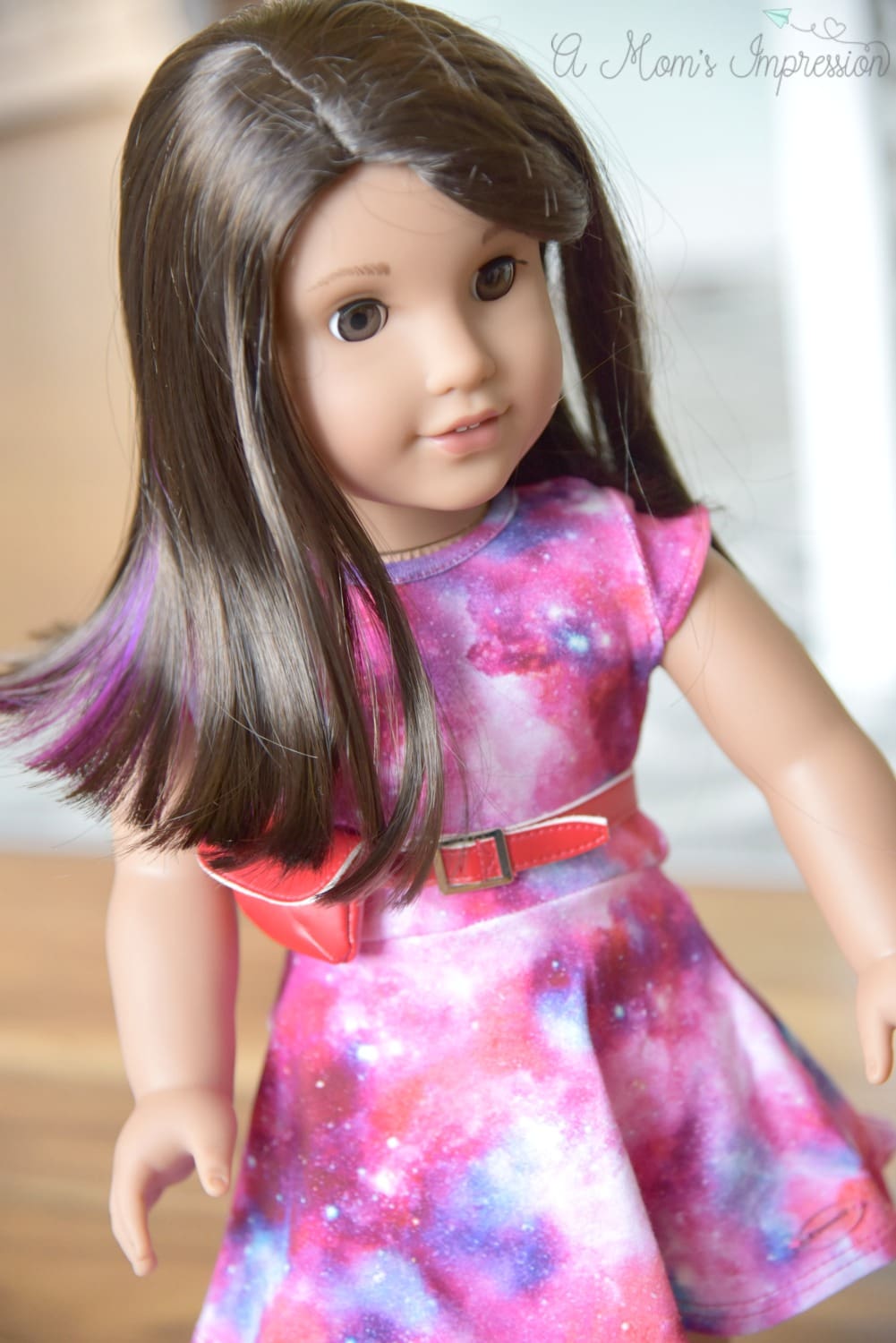 I love how the American Girl brand brings strong messages to little girls (and boys) that they can achieve anything if they put their mind to it. Luciana is bringing a subject long thought of as a "boy thing" and encouraging girls to engage and be excited about science.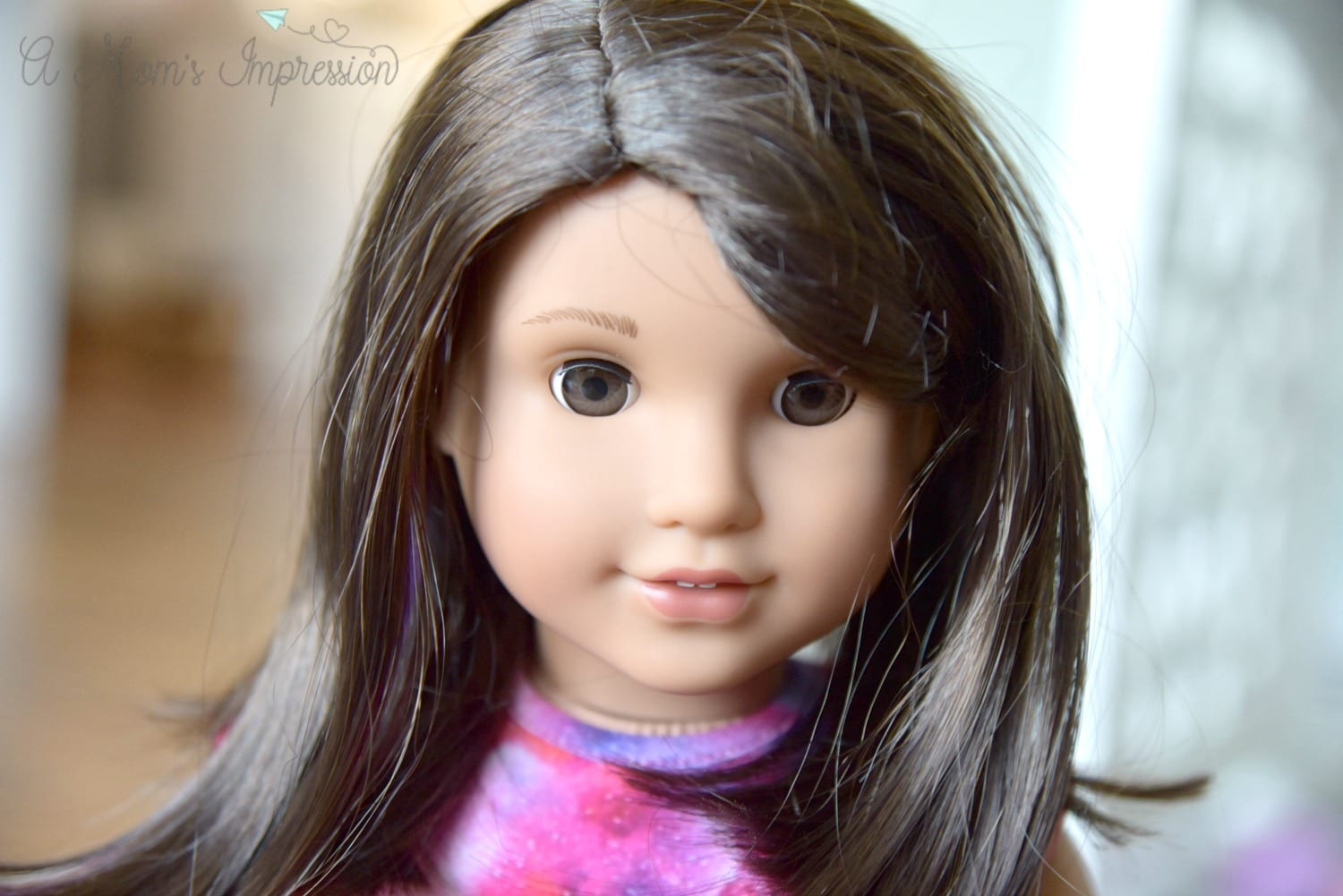 Luciana comes dressed in a galaxy themed dress, a pocketbook belt, some iridescent shoes and a purple streak in her hair.

Whoever said being a scientist couldn't be fashionable?
Like the American Girl Doll of the year before her, Luciana also comes with a story, the Luciana paperback book by Erin Teagan is included with the doll.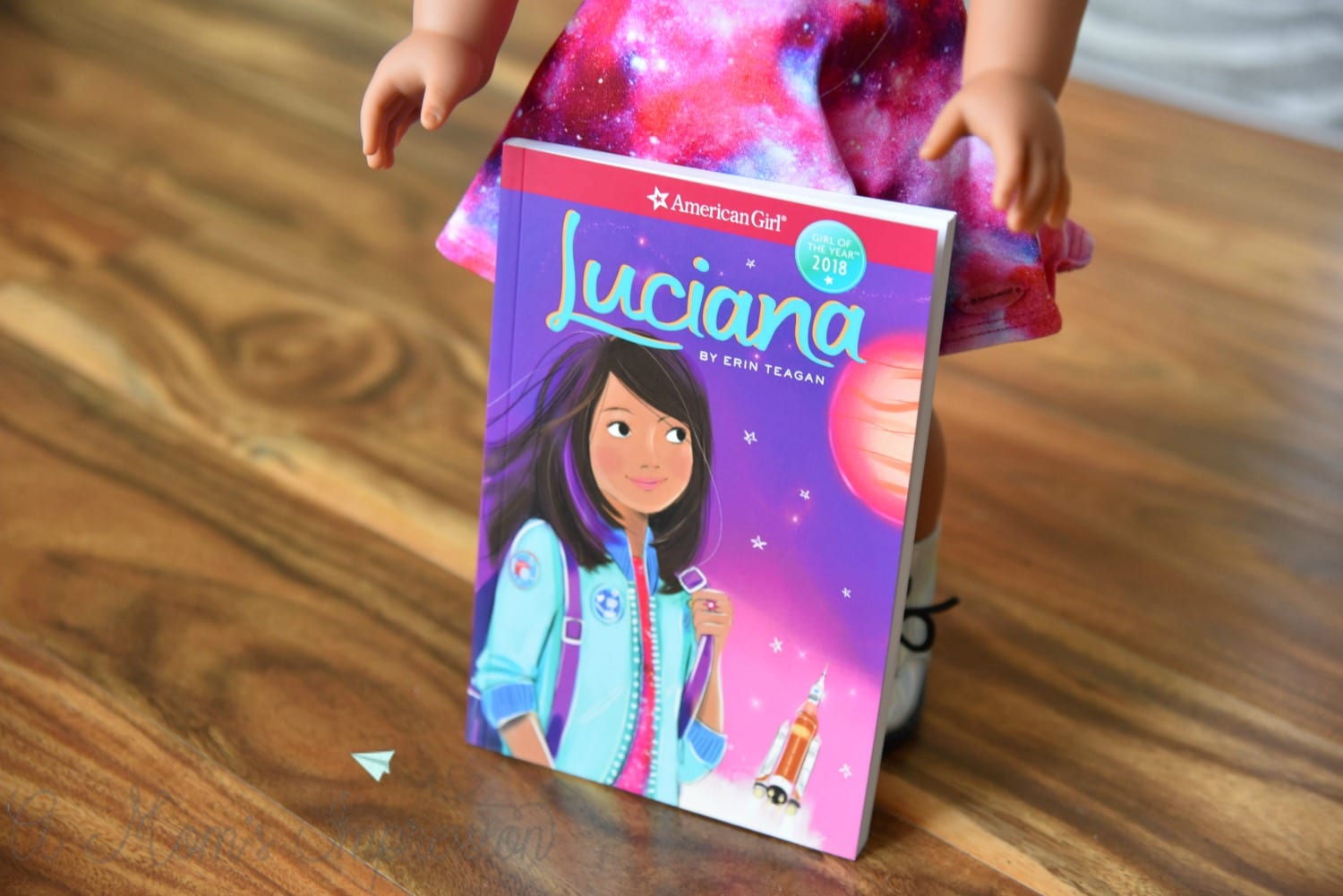 I encourage you all to head on over to a store to see the American Girl of the Year Luciana for yourself!  For more information and to purchase Luciana, you can visit American Girl on their website!
My daughter and I fell in love with Luciana and her galaxy themed dress so we took a little inspiration from her for our newest DIY craft, Galaxy Playdough!
How to Make Galaxy Playdough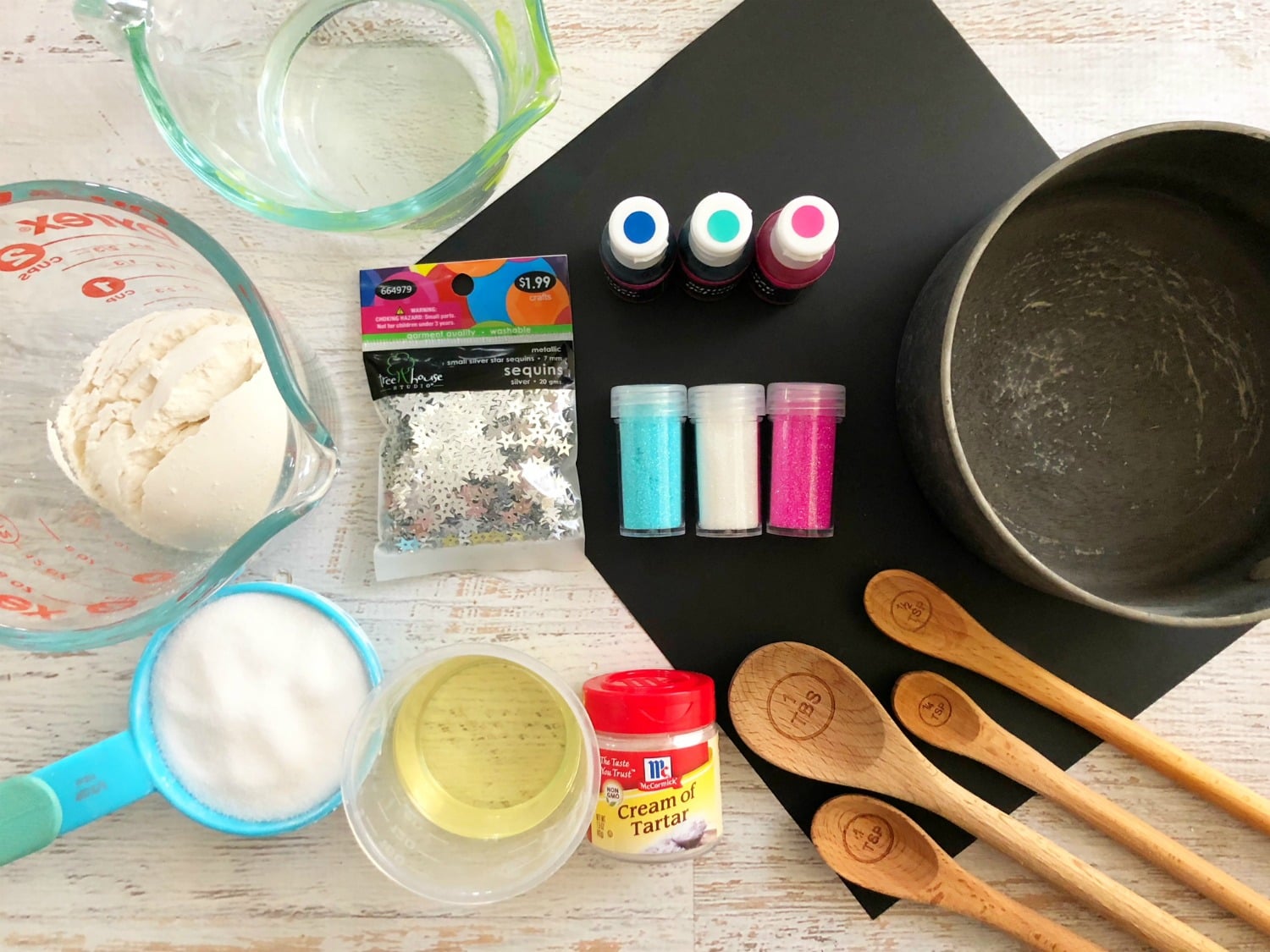 Ingredients (per color)
1/2 cup flour
1/2 cup water
1/4 cup salt
1 Tablespoon vegetable oil
1 teaspoon cream of tartar
Pink, teal and blue food coloring
Extra fine pink, white and blue glitter
Extra Fine Glitter Set – Princess Colors – Taffy, Purple, Light Blue and Pink. Great for DIY Projects, General Crafting and Making Princess Slime
Beistle CN054 Silver Holographic Stars Confetti, 1/2-Ounce
Marshalls Creek Spices Cream of Tartar, 10 Ounce
Directions
1. In a small pot, combine your flour, water, salt vegetable oil and cream of tartar and a few drops of one color food coloring and mix well.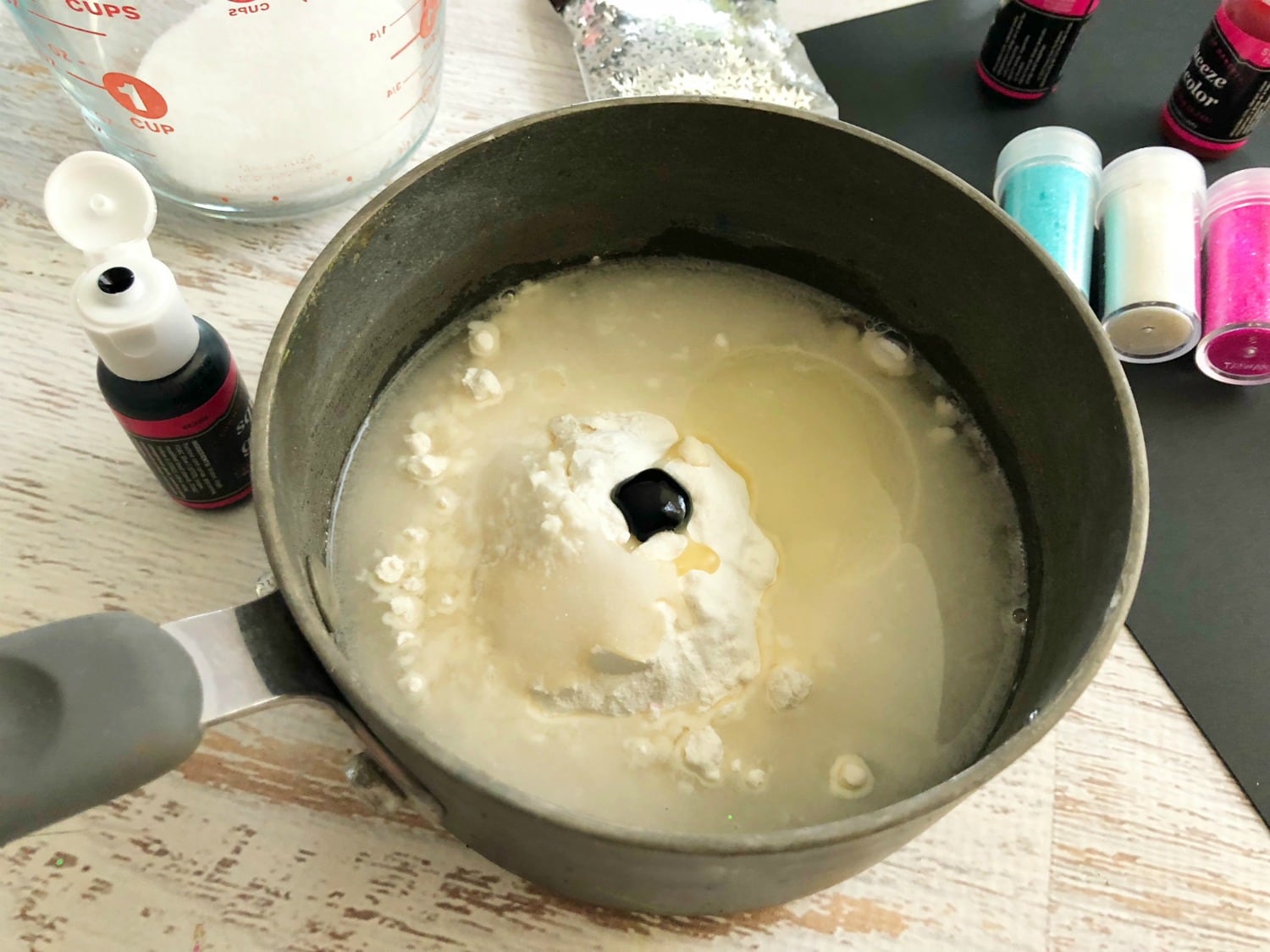 2. Cook stovetop on medium heat for just a couple minutes, stirring constantly until you have a play dough like consistency.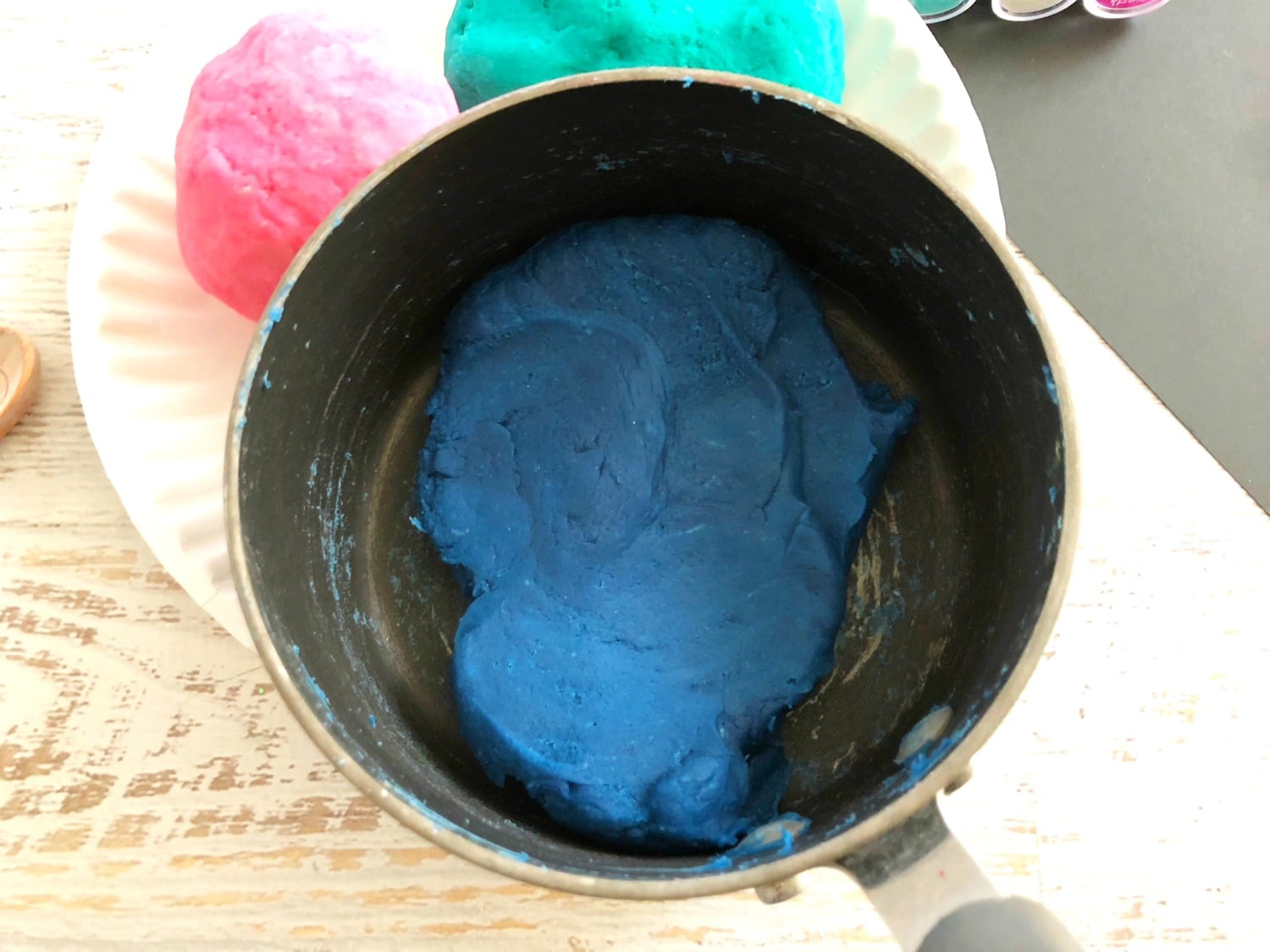 3. Carefully remove the dough (it will be hot).
4. Once it cools down, roll it into a ball and place in a ziplock bag.
5. Repeat steps 1-5 with each color.
6. Place each color next to each other and sprinkle with glitter.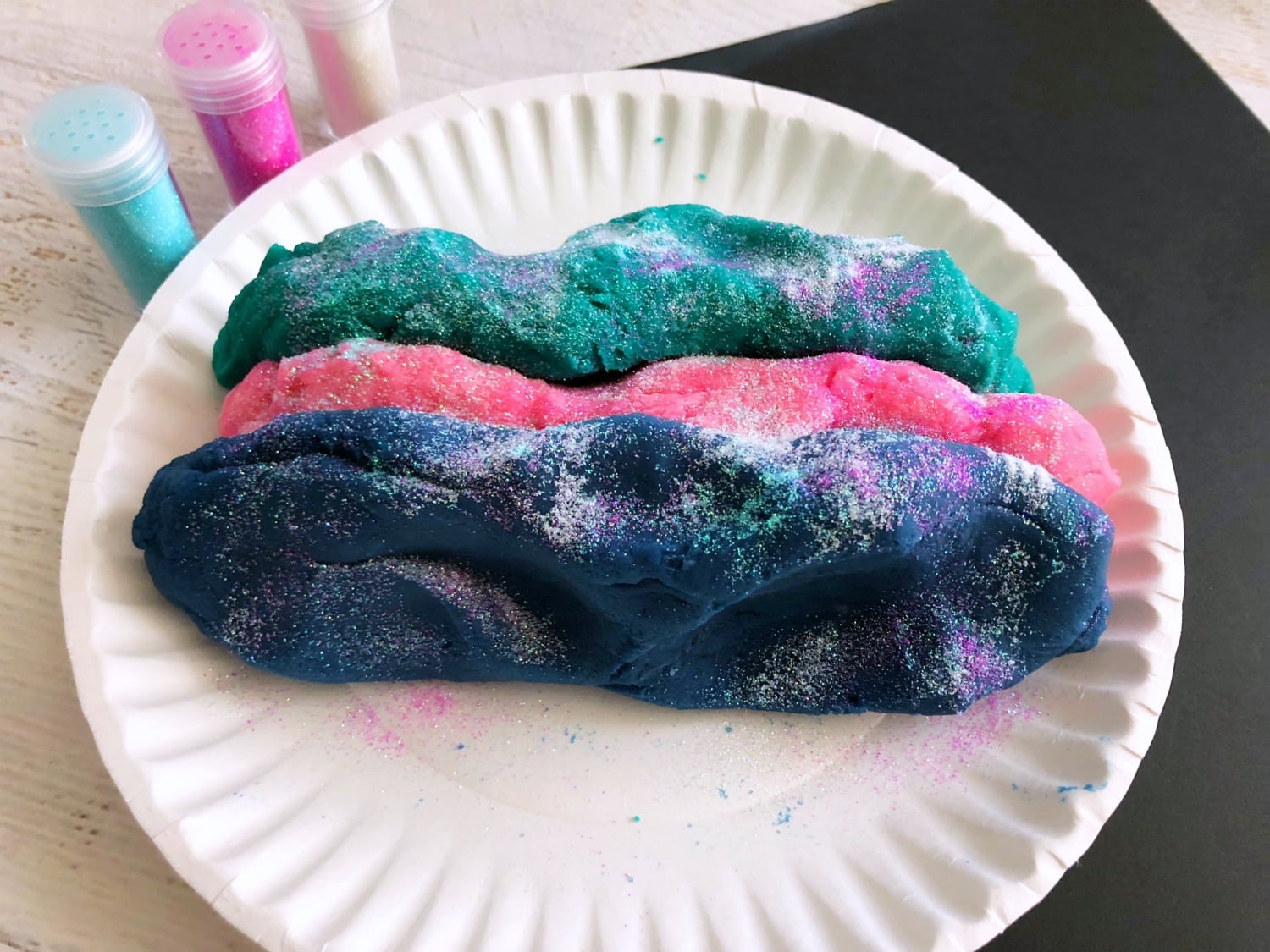 7. Roll into a ball and roll into your star confetti.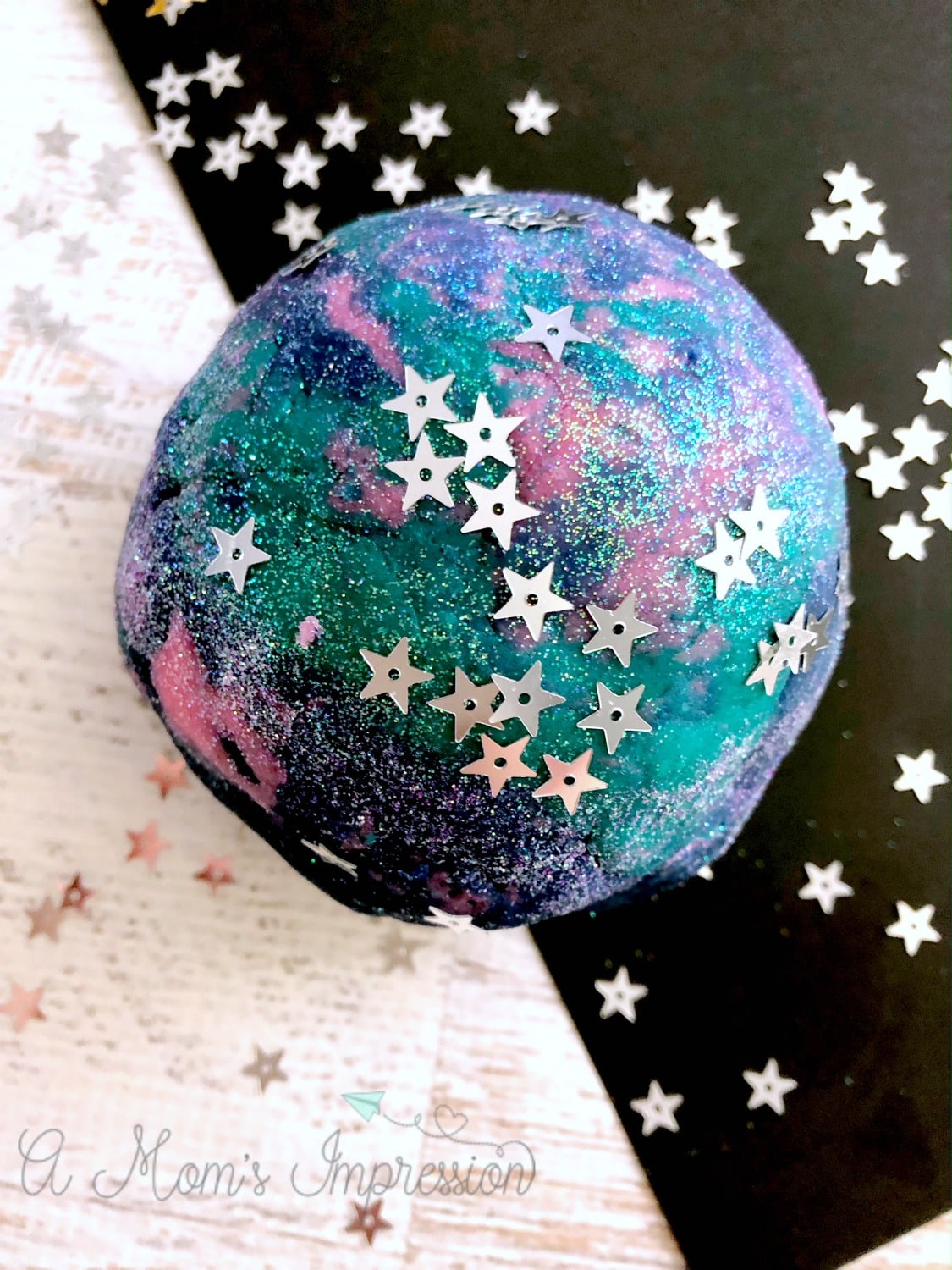 If you are looking for more glitter projects to do with the kids be sure to check out our gold glitter slime recipe! And for more fun American Girl crafts check out our American Girl Joss Inspired Girl and Doll Matching Outfits (Video Tutorial).
Pin for Later