These Holiday Instant Pot Recipes are perfect for any holiday gathering. Free up a burner or stove room by using your electric pressure cooker.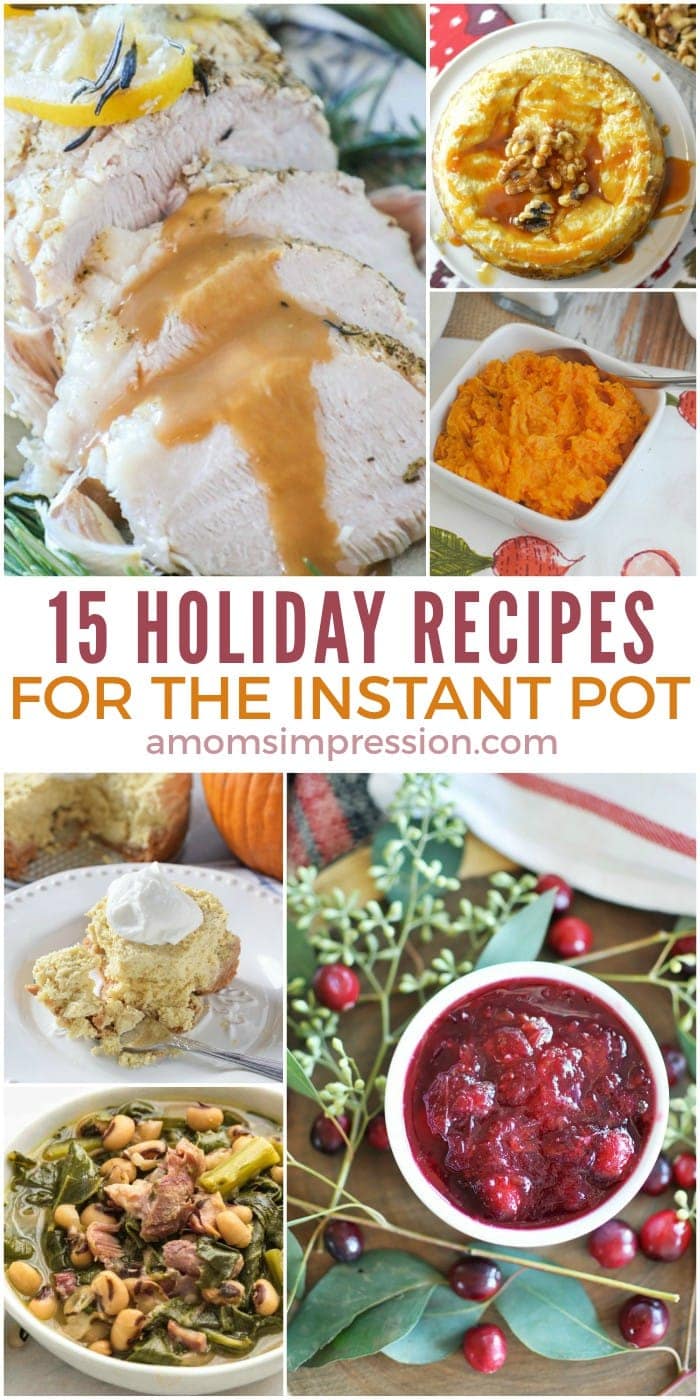 Don't have an Instant Pot? Enjoy all the benefits and get yours now!
The Instant Pot is all the rage at the moment.  If you haven't heard of this electric pressure cooker, you need to check it out.  I have been able to make the moistest dinners, sides, breakfast, lunch, and even dessert with my Instapot. Being able to cook chicken breast from the freezer to the plate in minutes has been a lifesaver for this busy mom.  With Christmas coming up, I thought it would be fun to share some delicious holiday Instant Pot recipes that are perfect for any big meal. Using your pressure cooker opens up more space in an oven or stove top, it's a great appliance to have around!
Holiday Instant Pot Recipes
1. Instant Pot Turkey | Bacon Is Magic
2. Pumpkin Spice Cheesecake | Adventures of Mel
3. Easy Instant Pot Sweet Potatoes | Craft Create Cook
4. Pressure Cooker Cranberry Sauce | Cherished Bliss
5. Instant Pot Turkey Breast and Gravy | The Pinning Mama
6. Butternut Squash Apple Soup | Delicious Meets Healthy
7. Southern Style Beans and Greens | Two Sleevers
8. Pressure Cooker Creamed Corn | Kitschen Cat
9. Instant Pot Lamb Chops with Creamed Cauliflower | A Pleasant Little Kitchen
10. Instant Pot Brisket for the Holidays | Flamingo Musings
11. Vegan Pear and Cranberry Instant Pot Cake | Healthy Slow Cooking
12. Instant Pot Creamy Rice Pudding | The Salty Pot
13. Instant Pot Deviled Eggs | Pressure Cook Recipes
14. Instant Pot Caramel Cheesecake | It's Peachy Keen
15. Pressure Cooker Mashed Potatoes | Kleinworth & Co.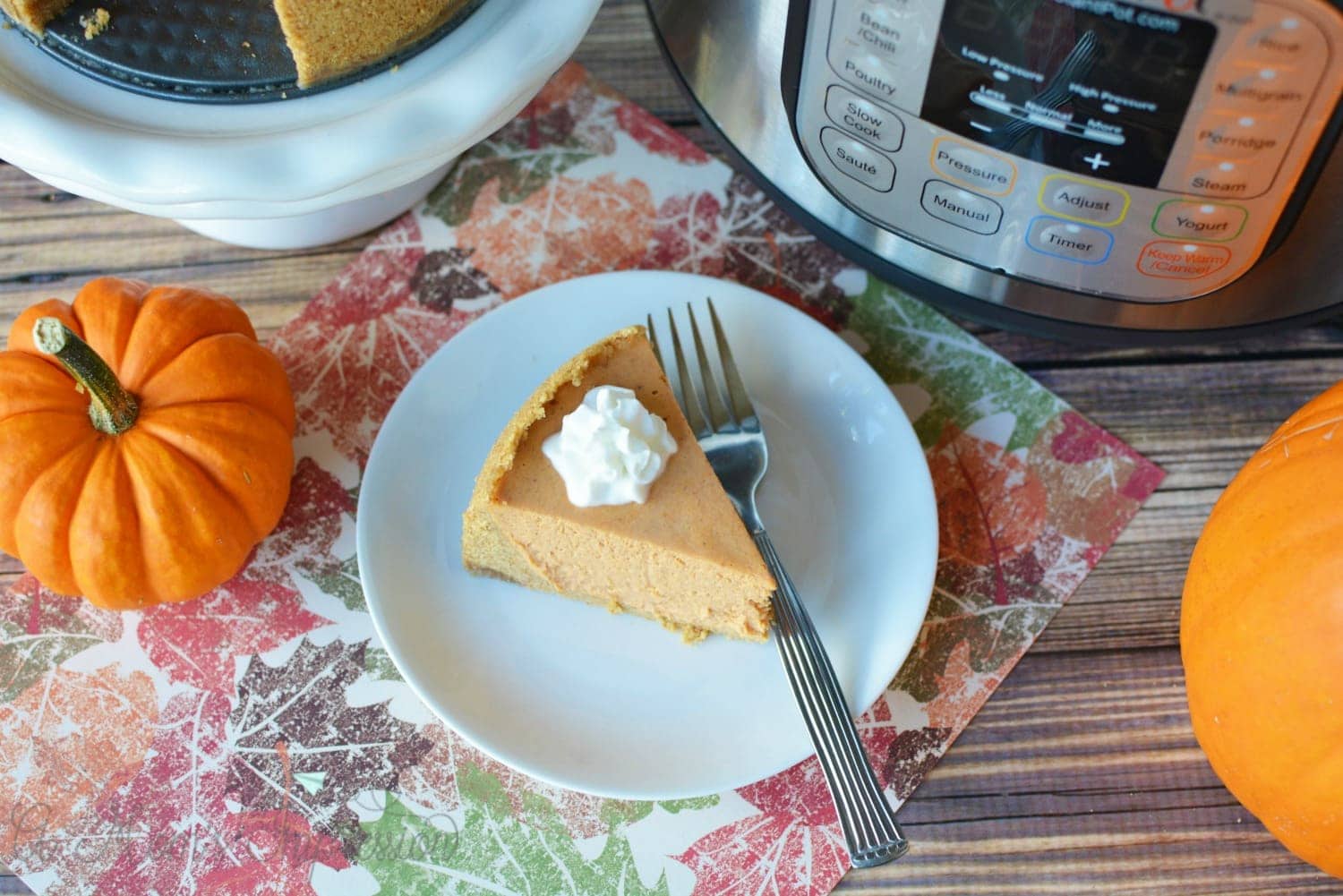 Not to be outdone, you can also make desserts with your Instant Pot. This Pressure Cooker Pumpkin Cheesecake Recipe is so good you will want to make for every dinner party that you host throughout the year.
I think my favorite thing to cook in the Instant Pot is mashed potatoes.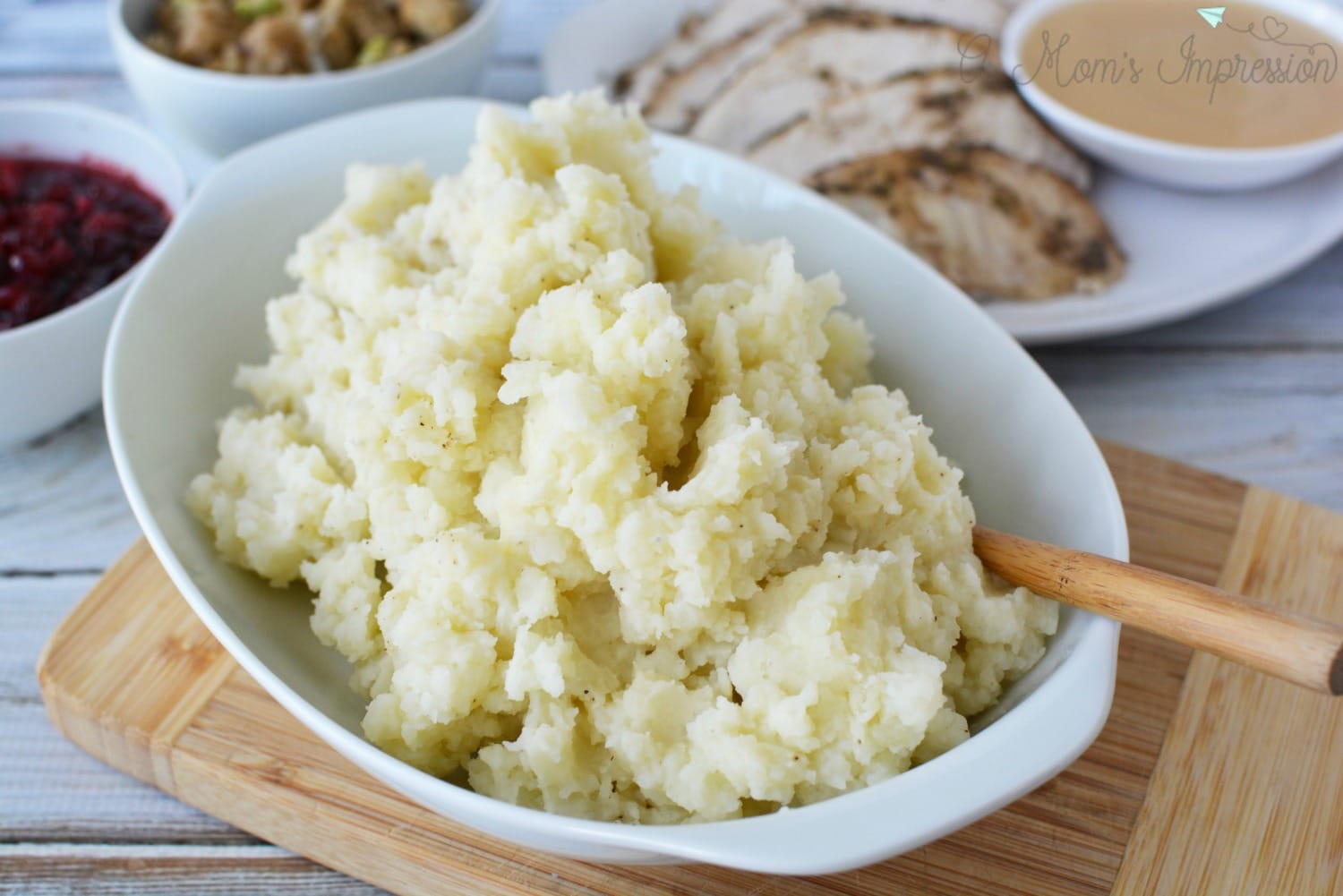 Making your mashed potatoes in the Instant Pot is a fantastic idea.  I often make these Pressure Cooker Mashed Potatoes during the week because of how simple and easy it is to do. You can keep them warm in your pressure cooker while you finish up any other cooking you might have left.
For our kid friendly pressure cooker recipes be sure to click the photo below!