Instant Pot Thanksgiving Recipes
Everything you need for Thanksgiving can be made right in your Instant Pot.  An Instant Pot is an electric pressure cooker, and it makes the most delicious and moist recipes including your favorites for Thanksgiving dinner.  You can make the turkey, stuffing, gravy, mashed potatoes, cranberry sauce and even pumpkin cheesecake right in your Instant Pot.
Don't have an Instant Pot? Enjoy all the benefits and get yours now!

MY LATEST VIDEOS
Turkey, Stuffing, and Gravy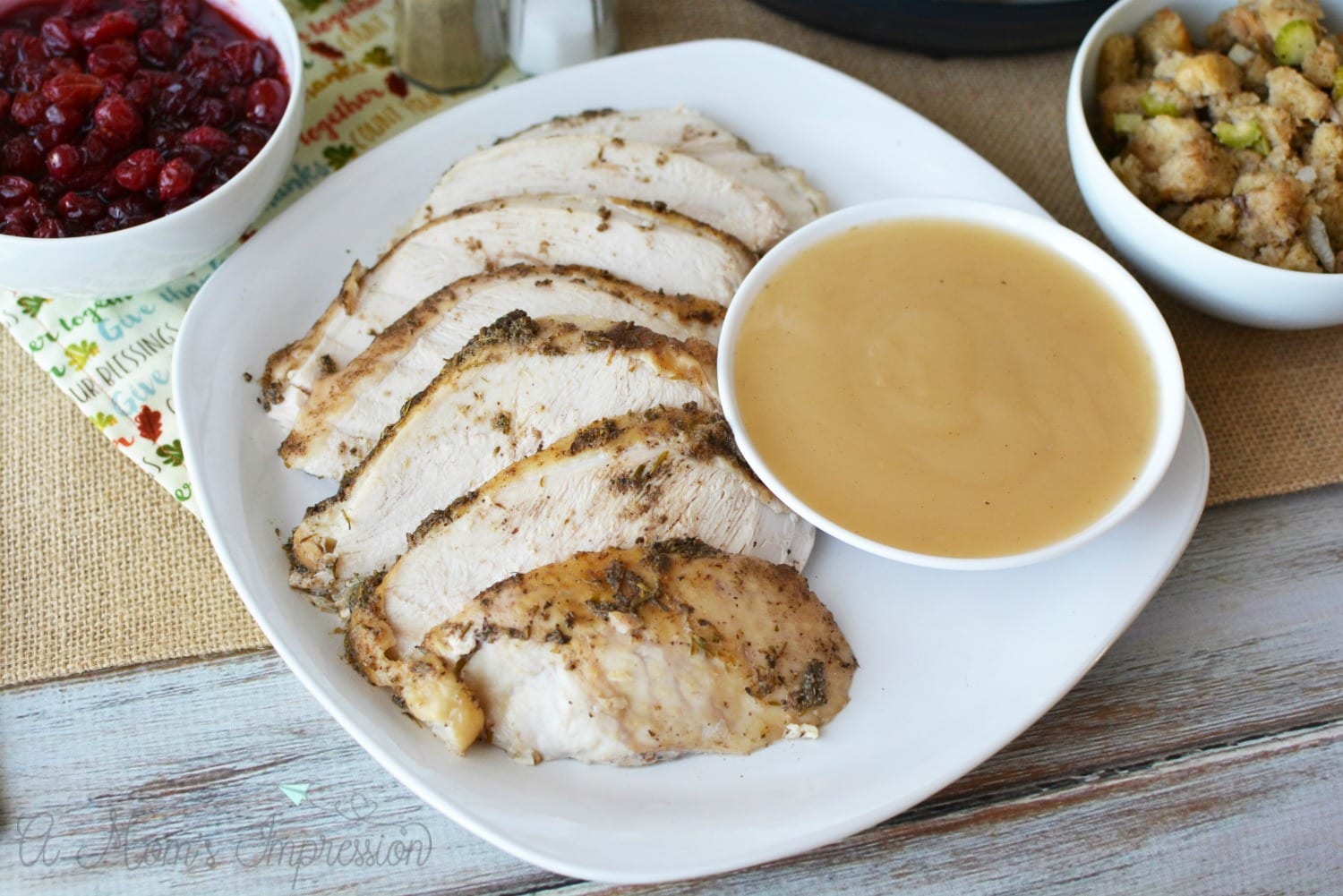 I don't think I have ever had such a moist turkey in my entire life than I did when I used my Instant Pot to cook it.  What is even better this Instant Pot Turkey recipe also has the stuffing and gravy!  You can make all three at one time in the pressure cooker!
Mashed Potatoes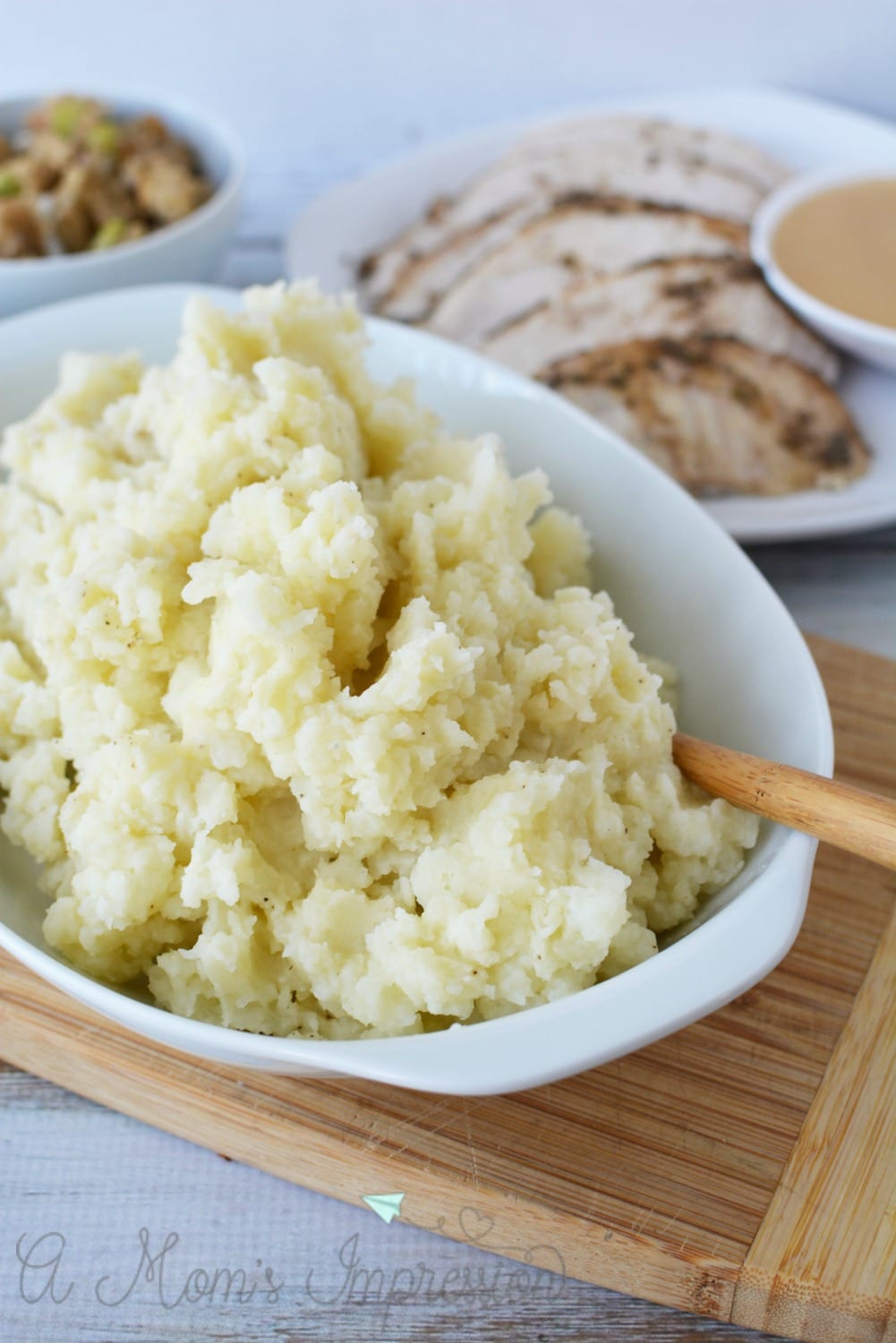 Making your mashed potatoes in the Instant Pot is a fantastic idea.  It frees up a burner on your stove and they can be made in half the time.  I often make these Instant Pot Mashed Potatoes during the week because of how simple and easy it is to do. You can keep them warm in your pressure cooker while you finish up any other cooking you might have left.
Cranberry Sauce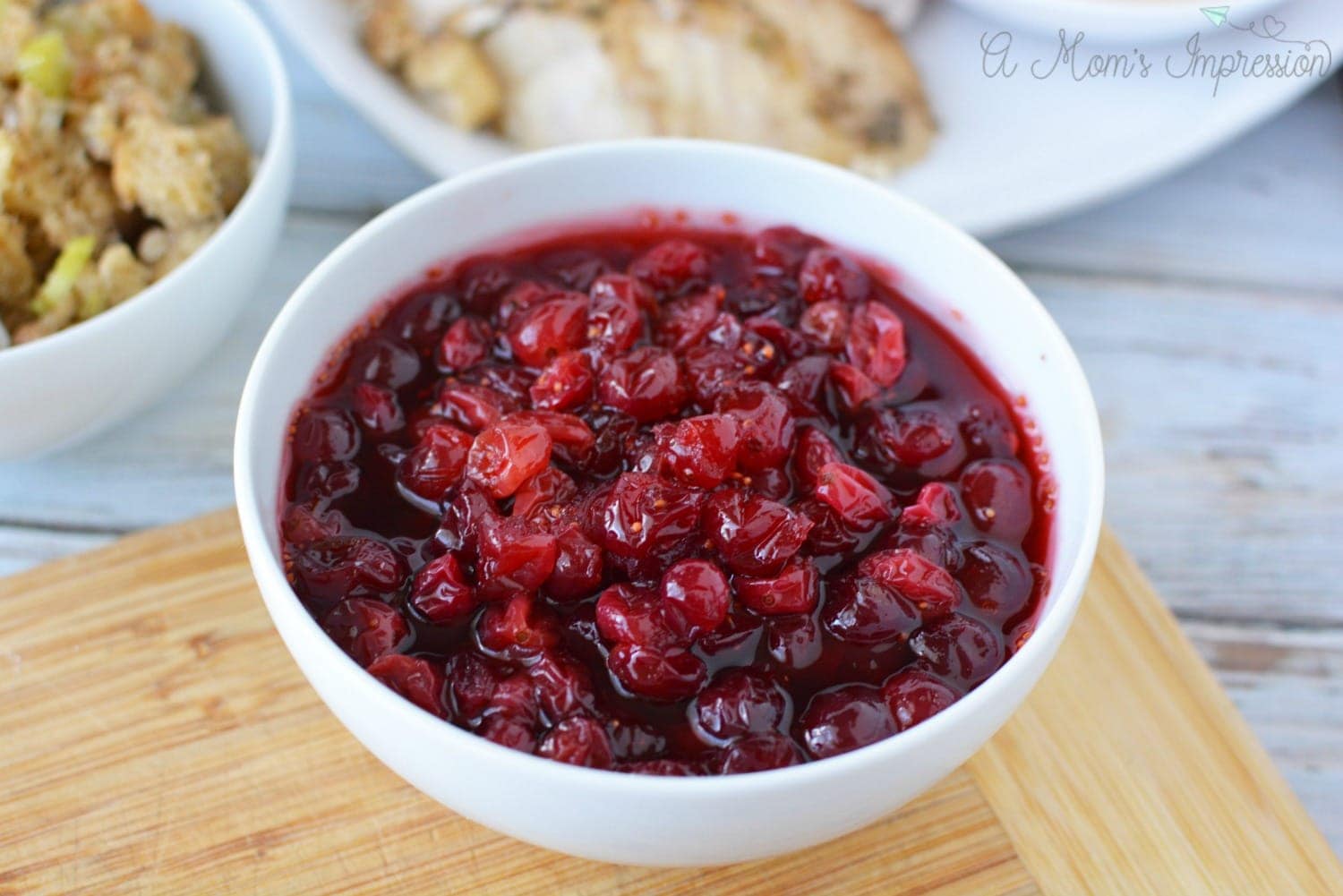 If you don't think you like cranberry sauce you haven't tried homemade cranberry sauce. This recipe is so good, you will never go back to that canned stuff.  I also love the little orange tang that this recipe gives the cranberries.
Pumpkin Cheesecake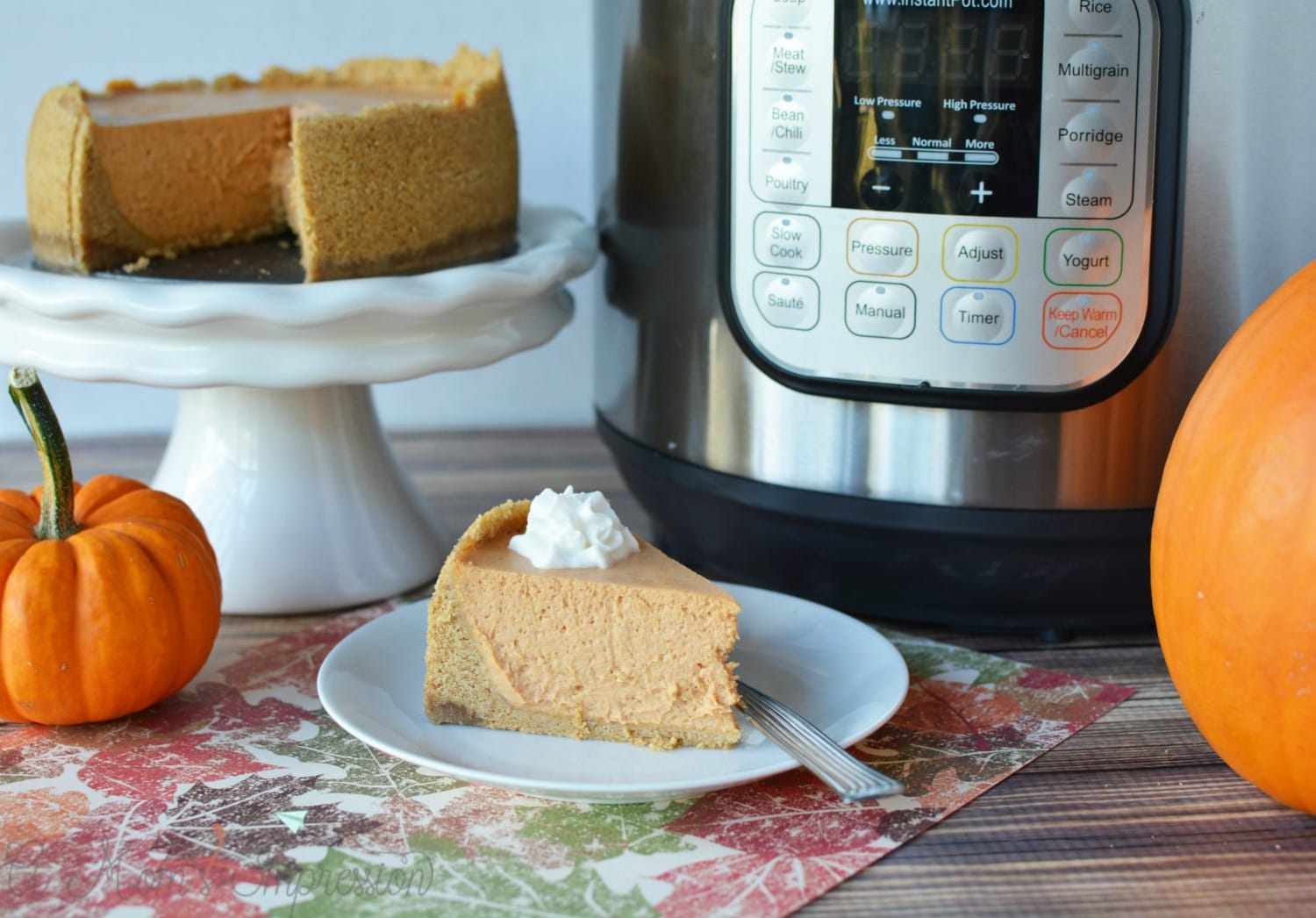 Not to be outdone, you can also make desserts with your Instant Pot. Thanksgiving isn't Thanksgiving without a little pumpkin pie.  This Instant Pot Pumpkin Cheesecake Recipe is so good you will want to make for every dinner party that you host throughout the year.  Making cheesecake in an electric pressure cooker ensures an even bake and a delicious dessert not to mention that you free up much-needed space in your oven!
Helpful Accessories
I love using my Instant Pot for just about everything.  I have found these accessories very helpful when adapting my favorite recipes for the pressure cooker.  Instant Pot has also just released their Mini 3 Qt pressure cooker that is perfect if you live alone or if you need a smaller version for eggs in the morning. I am asking for one for Christmas and I know it will be a great addition to my Instant Pot family!
Instant Pot Duo Mini 3 Qt 7-in-1 Multi- Use Programmable Pressure Cooker, Slow Cooker, Rice Cooker, Steamer, Sauté, Yogurt Maker and Warmer
Hiware 7 Inch Non-stick Springform Pan / Cheesecake Pan / Leakproof Cake Pan Bakeware / With Cleaning Cloth – Fits 5, 6, 8 Quart Instant Pot Pressure Cooker
Zicome Steam Rack, Stainless Steel Steaming Rack, 6 Inch Diameter, 2-3/4 Inch High
9 inch Replacement Pressure Cooker Lid | Tempered Glass designed for IP 5 or 6 Quart models | Stainless Steel Rim | Perfect Slow Cooker Accessory
Egg Poacher – Silicone Egg Poaching Cups – FDA Approved – BPA Free , For Stovetop.
For more Instant Pot recipes be sure to visit some of our favorites!
Instant Pot Copycat Olive Garden Zuppa Toscana Soup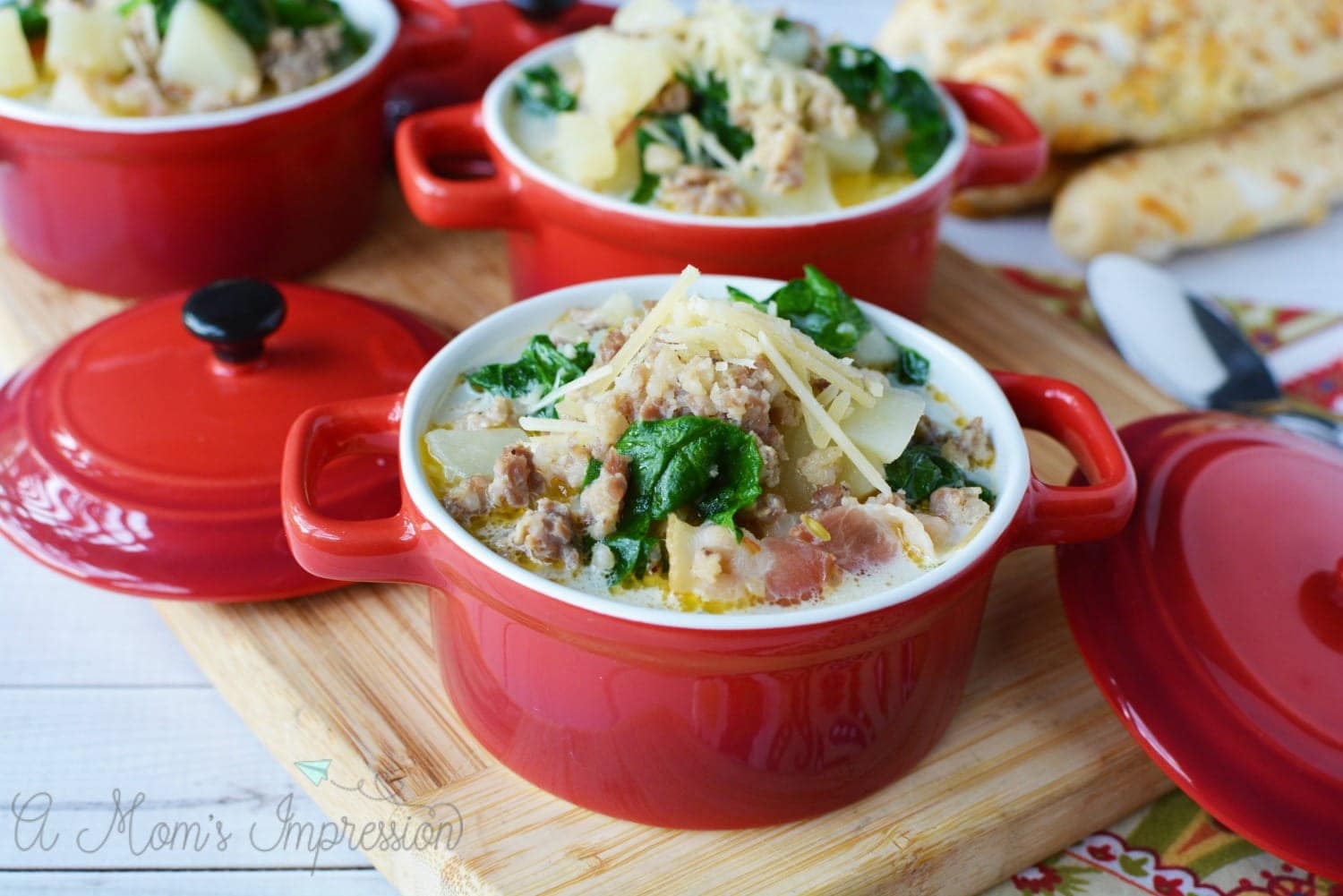 Kid Friendly Instant Pot Meals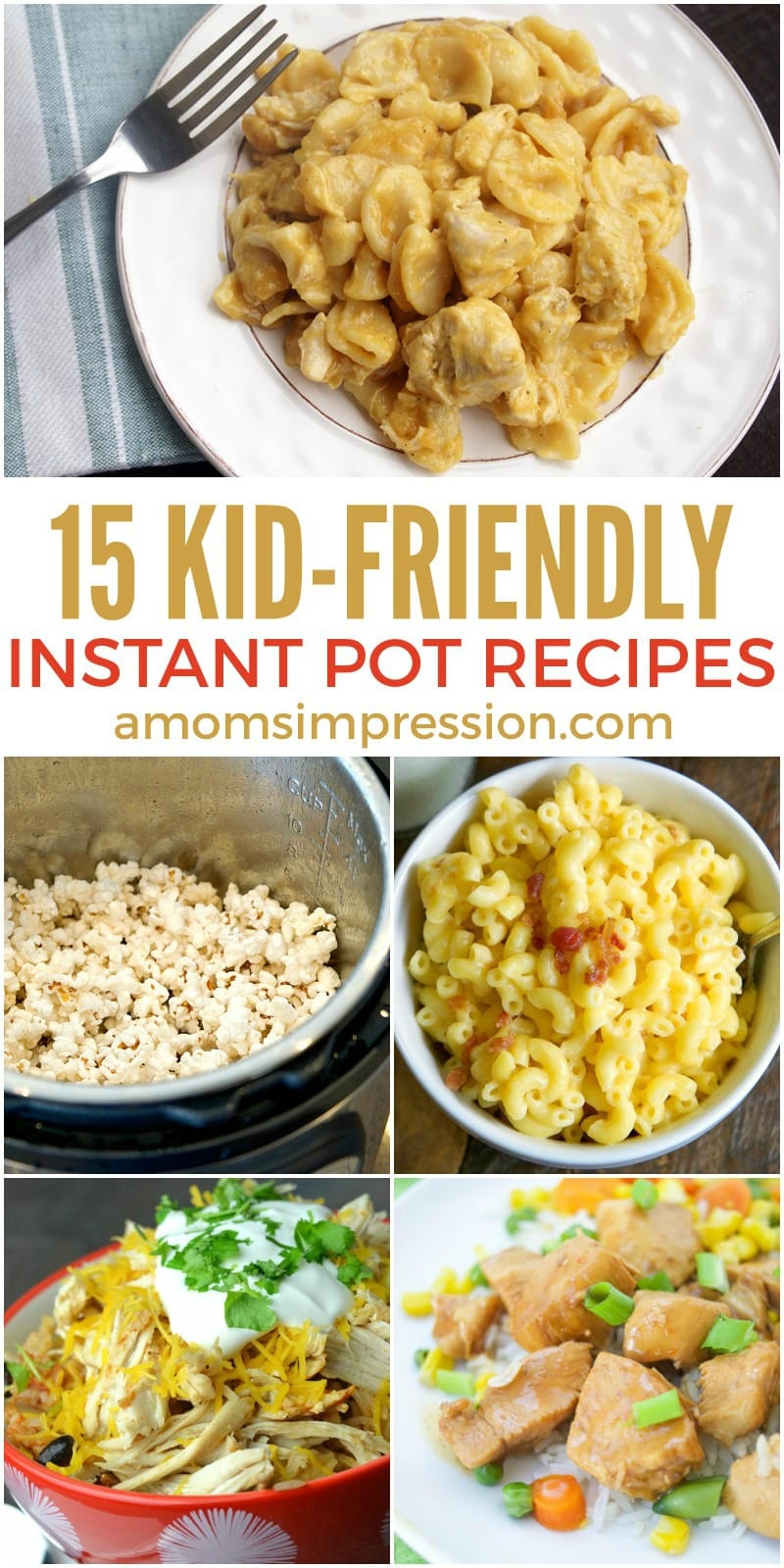 Happy Thanksgiving!