This collection of Instant Pot Party Food Recipes includes some of the best appetizers, finger foods, and crowd pleasing favorites to make your next party a hit! We have everything from dips to sandwiches to help with ideas for your next gathering.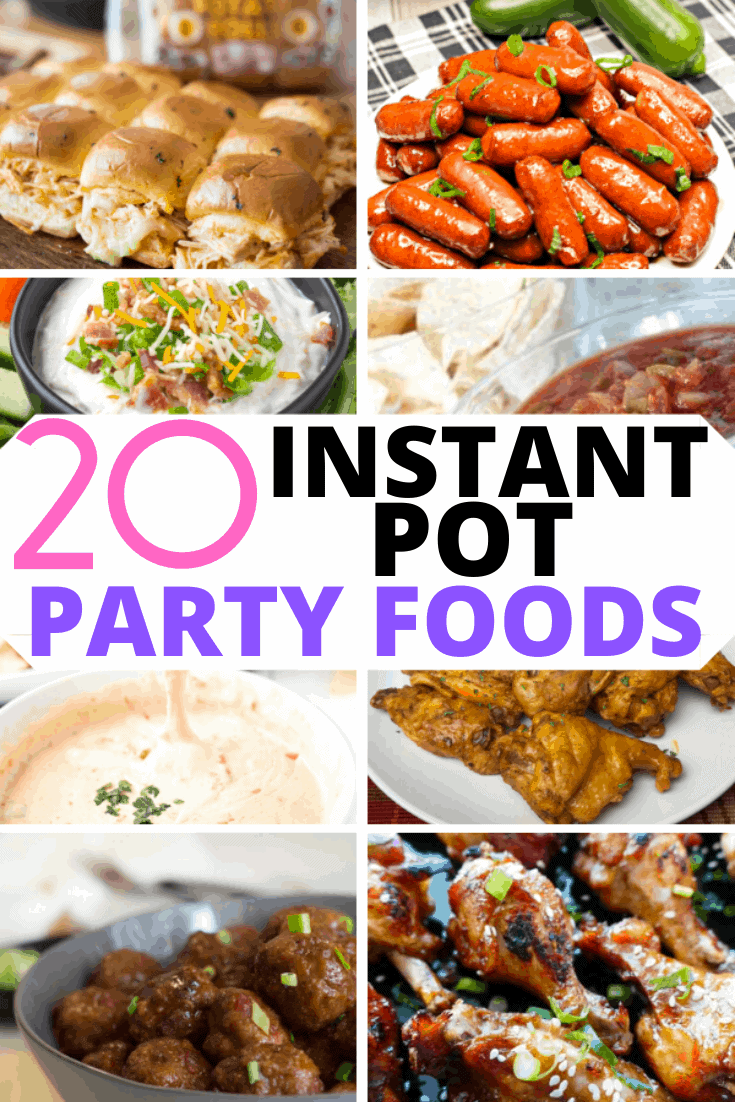 Whether you are attending or hosting a party, it's always good to have a great party recipe handy that you can whip up in a few minutes. If you are making a ton of food, you can maximize your oven space by utilizing tools such as your slow cooker and Instant Pot to prepare some of your party dishes! All of these Instant Pot recipes would work great for a party, game day munchies, or just a fun appetizer to serve before dinner. Here are over 20 Instant Pot Party recipes that are sure to wow your guests and your taste buds.
Related Recipes: 25 Easy Instant Pot Dump and Go Recipes, The Easiest Instant Pot Chicken Tacos Recipe
Why Purchase an Instant Pot?
Many people call the Instant Pot the Instapot and the reason why is that your food is cooked so much quicker than the regular way and it is a great way to not have to heat up a kitchen on a hot summer day.  We love the Instant Pot brand of electric pressure cooker , but we also use and love our Ninja Foodie. I suggest taking the time and checking out all the different brands. Also, it is important to get the right Instant Pot size for your family. Soon you will be on your way to making family-friendly meals with little clean up!
Don't have an Instant Pot? Don't wait any longer, be sure to get yours now!