The new Ninja®  Foodi™ combines the benefits of pressure cooking and air frying into one, convenient appliance.  If you are looking for a great Christmas gift for the cook in your family, this would be a great idea.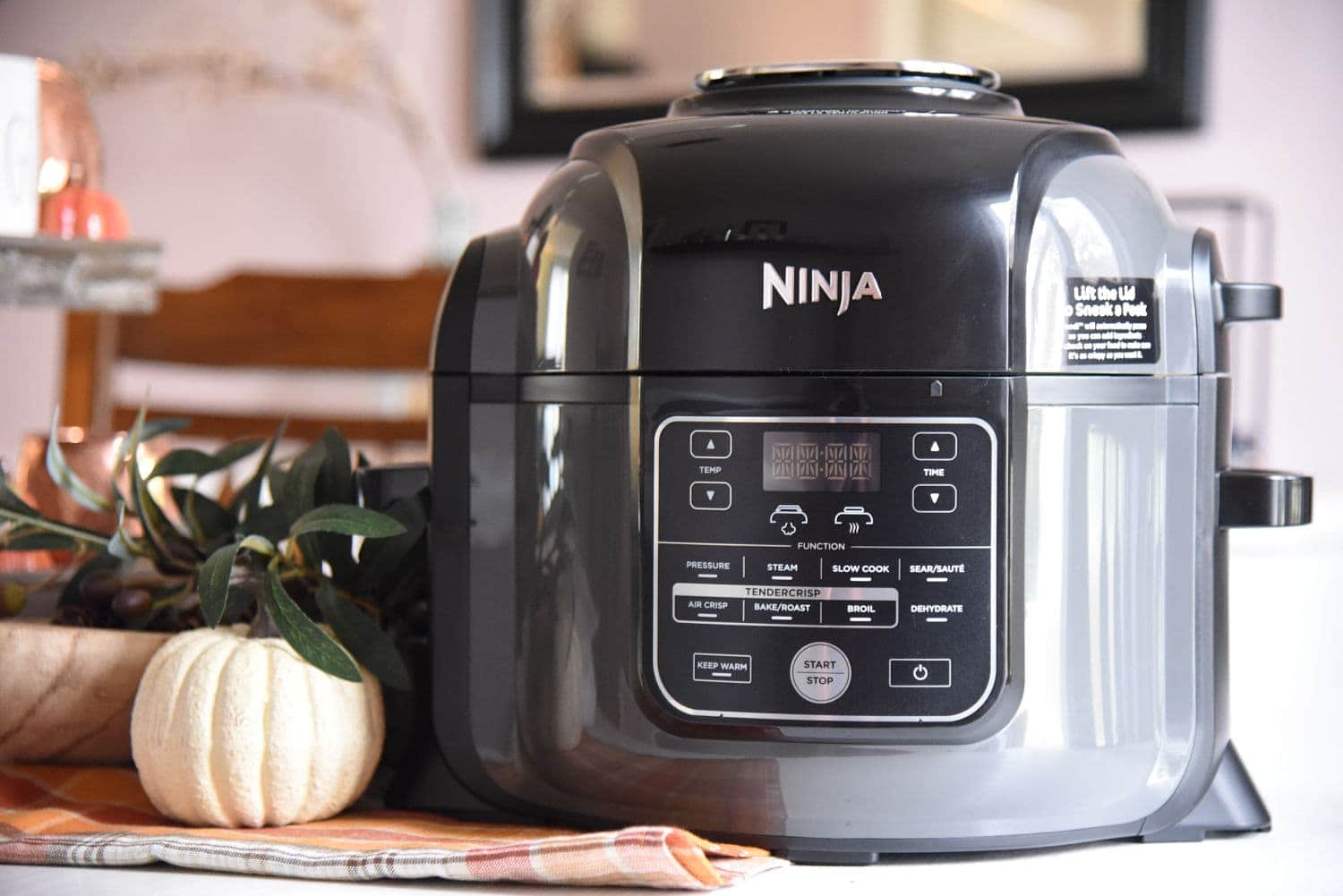 Disclaimer-We were provided a Ninja Foodi to review.  All opinions are 100% mine. 
Two new appliances have been taking kitchens by storm, the pressure cooker, and the air fryer.  These two new exciting contraptions have changed the way we have thought about, and approached, cooking.
By using pressurized hot air, the pressure cooker enables us to consistently cook food to be tender and moist in a "set it and forget it" way.  It has the convenience of a crock pot but cooks the food much quicker and seals in the flavors with the airtight cooking chamber.
But what if you want your food to have a crispy outside? This is where the air fryer comes in.  This wonderful device gives you all the benefits of frying food in a traditional manner, including that trademark crispy outside and the tender inside.  But it does so by using only quickly moving hot air.  You use very little or no oil with an air fryer and the result is a dish that is a lot healthier.

The Ninja Foodi
Having both of those appliances in your kitchen would certainly make meal preparation both easier and tastier.  But what if I told that there is a new product that actually does both of them?  Too good to be true?  Nope!  Introducing the Ninja®  Foodi™, the pressure cooker that crisps.  Get TenderCrisp™ meals by pressure cooking the food to perfection and then by finishing it with the air frying function.
This kitchen appliance comes with a 6.5-qt pot that could fit a 6 lb roast inside it.  Just follow the instructions on the recipe book that includes over 45 different dishes.  Once your food has been cooked in the pressure cooker, just take the pressure cooker lid of and close the attached to of the air fryer to finish your meal to crispy perfection.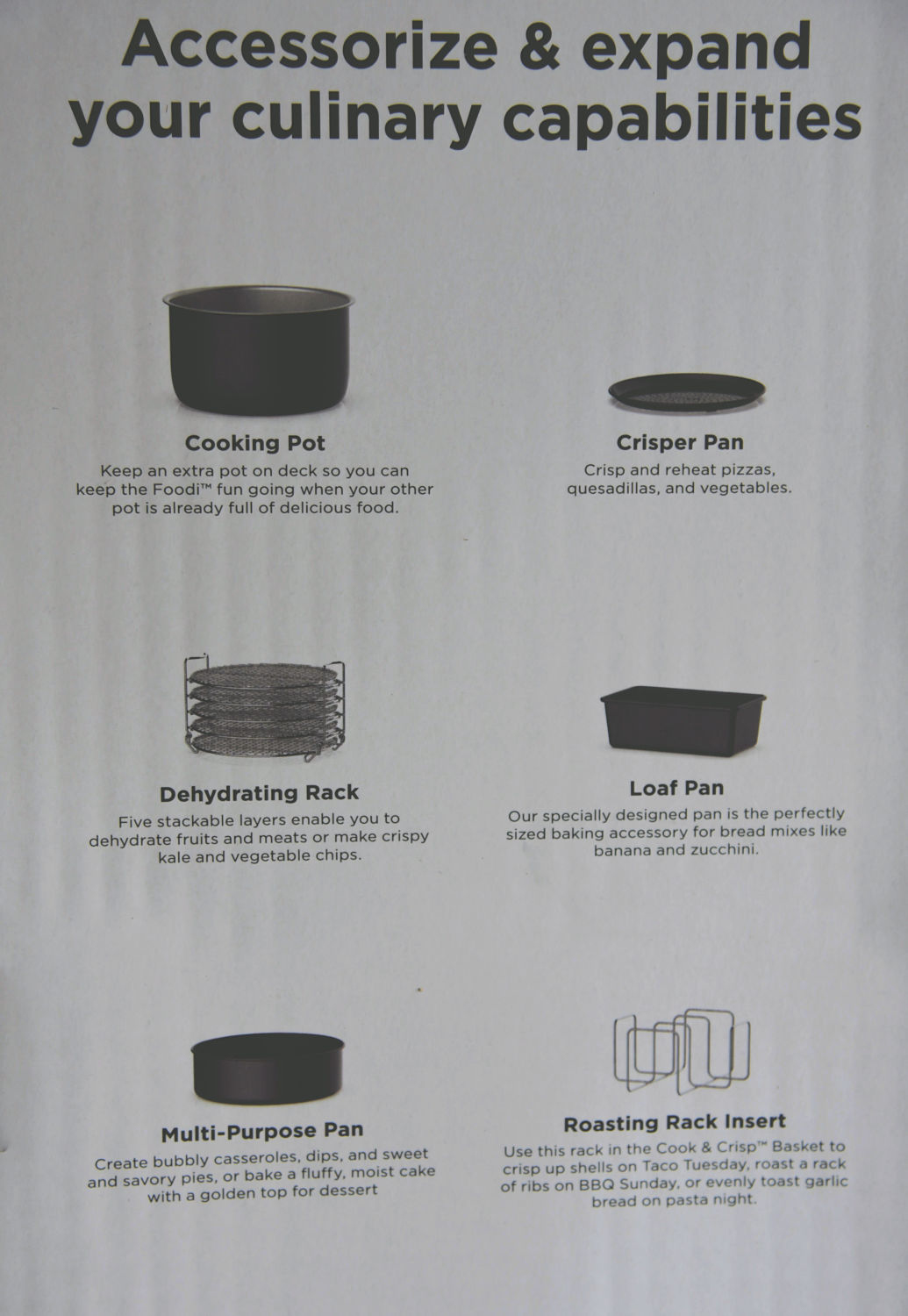 I love the fact that this product comes with over 45 different recipes.  This is a great way to get you started on your Foodi™ adventure!  When you get a Ninja®  Foodi™, you will also receive a reversible rack, 4-qt cook and crisp basket and a 1 year VIP warranty.  There are some great Ninja Foodi cookbooks on Amazon as well if you are looking to expand your recipe collection.
Pressure Cooking and Air Frying-What More Could You Want?
The obvious benefits of having this appliance are that you can do so much with it.  I would mention that it is a fairly large product and you will certainly need some counter space in your kitchen.  Also, as mentioned above, the air fryer lid is attached and it props up on a hinge.  This may be an issue if you are low on kitchen space and need to use it under a cabinet or something like that.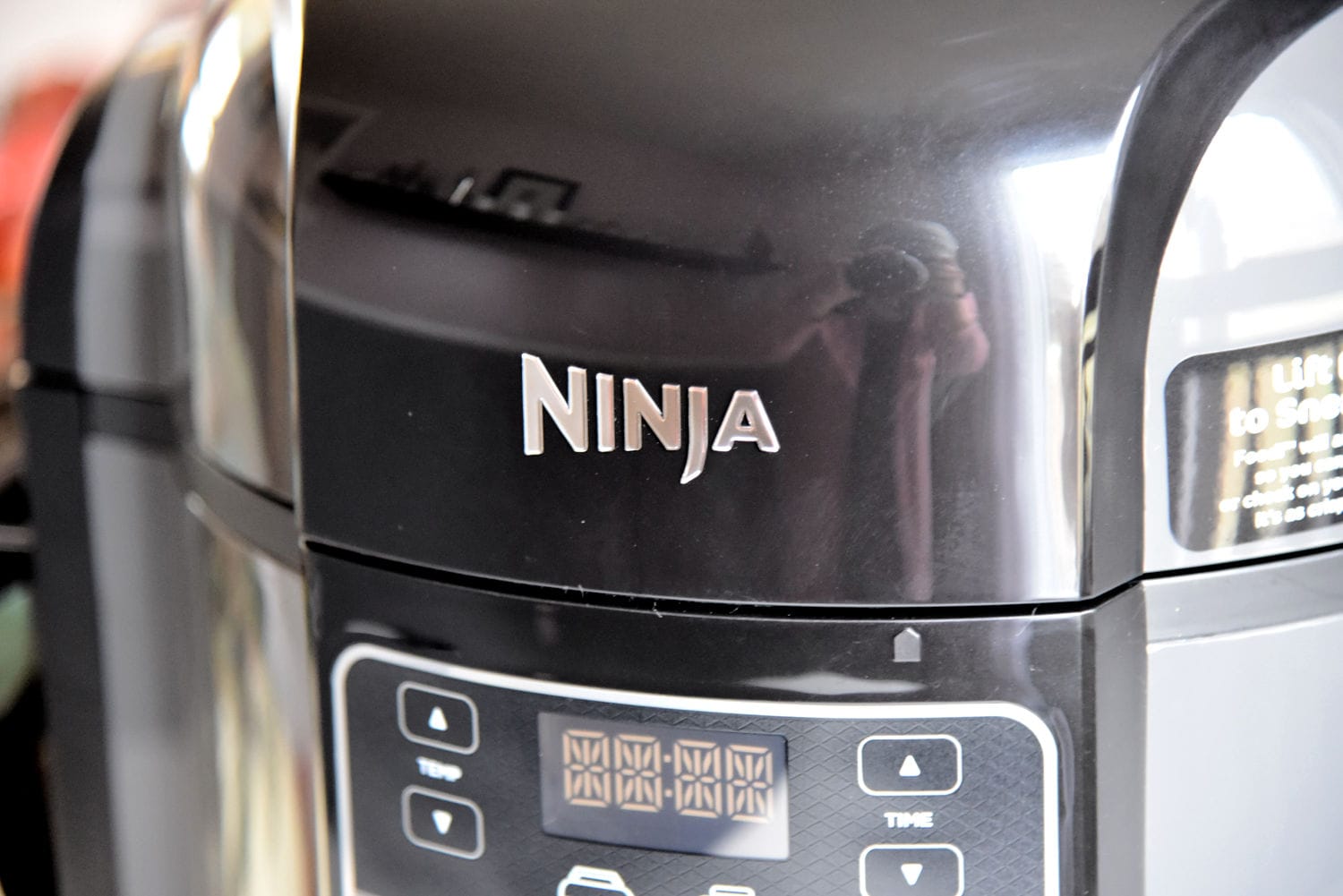 The bottom line is that we loved how well it cooked our food.  It cooked everything just as well as our pressure cooker and then gave it that TenderCrisp™ finish.  I will certainly be making some more meals with it and can think of a number of dishes that will be great for the upcoming holidays!
Speaking of the holidays, Ninja®  Foodi™ would make a great gift for the food lover or the cook in your life!  Give the gift of tender crispiness this year. Click here to check it out on Amazon. Happy Holidays!