Our Paper Handprint Butterfly Craft contains affiliate links.  Thank you for supporting our site!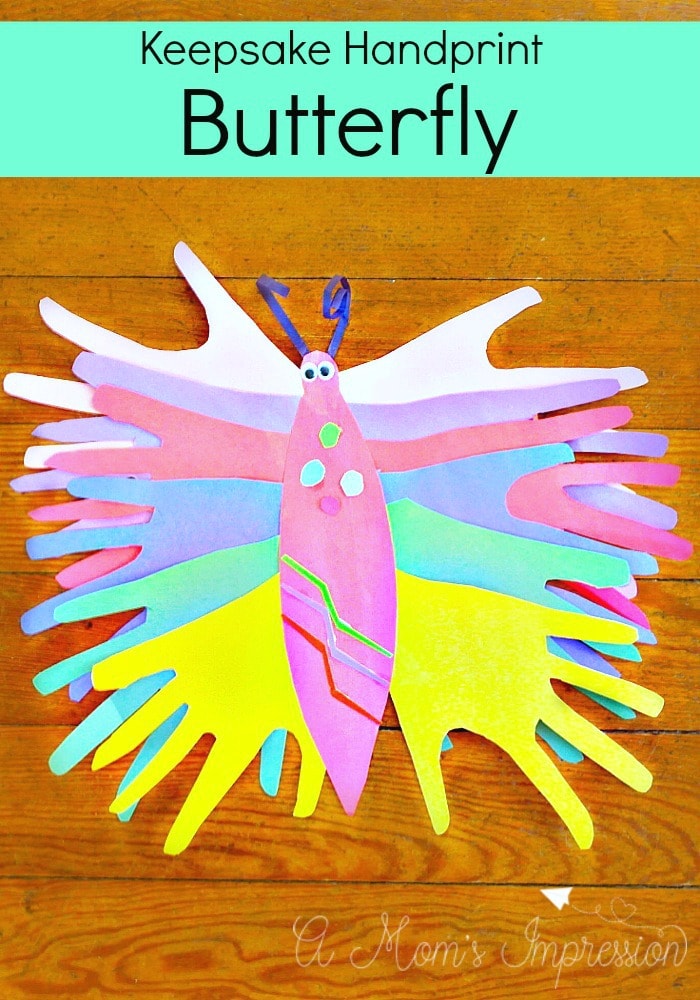 One of our favorite things to do in the spring is to make easy butterfly crafts kids can do themselves. This activity is a fun one to do when your kids are learning about the transformation of a caterpillar to a butterfly.  The bright colors are pretty and your kiddos will love customizing their paper handprint butterfly craft to look exactly how they want it to.
With these step by step instructions, it is easy to make paper butterflies crafts with just a little help from an adult.
Paper Handprint Butterfly Craft
Materials
Various colors of construction paper
Googly Eyes
Glue
Scissors
Pencil
A helping hand!
Fiskars 5 Inch Blunt Kids Scissors 3 Pack, Warm
Pacon Tru-Ray Construction Paper, 9-Inches by 12-Inches, 50-Count, Assorted (103031)
Creativity Street Peel and Stick Wiggle Eyes Multi-Pack, 60 -Piece Pack (AC3437-02)
Elmer's Washable School Glue 4 Fl Oz / 118 Ml (Pack of 6)
Instructions
This beautiful butterfly is made almost completely of handprints!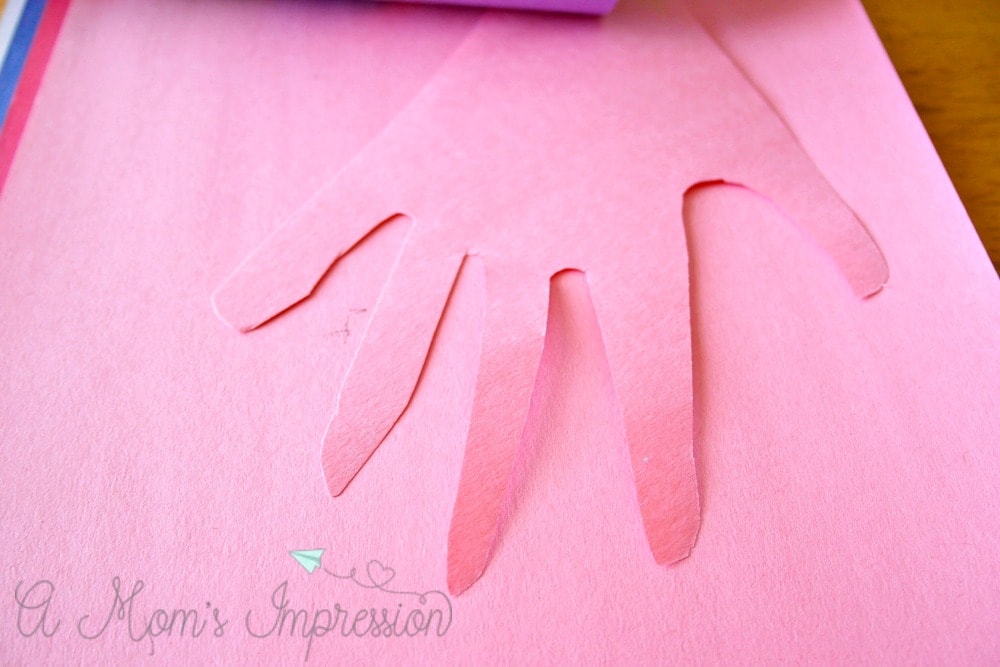 To being, start by tracing your child's hand (and part of the wrist) onto a piece of contruction paper.
Depending on the size of the butterfly you would like to make, you will need 6-12 handprints.
To make it easier, you can trace a hand and lay it on top of a few pieces of paper, cut out. That way
you will be cutting out more than one at a time.
Once all the hands are done, cut an elongated oval shape from the color paper of your choice. This is
the butterfly body.
Assemble the butterfly by gluing the hands onto the back of the body. Allow them to dry.
For the antennae, cut 2 long thin strips of paper, roll them up into a spiral. Glue to the back of the butterfly head.
Decorate your butterfly by adding colorful spots and googly eyes!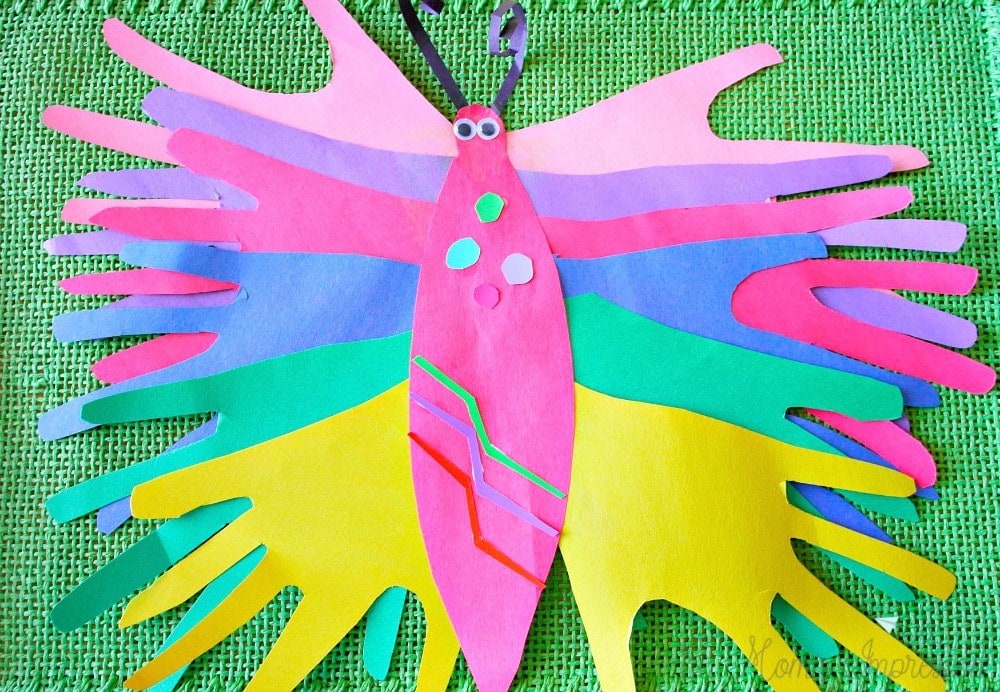 These adorable keepsakes make beautiful butterfly handprint art that you will love to display during the spring months! Keep them as a reminder of how fast your kids are growing up. Their little hands won't stay so little for much longer.
For more kid craft ideas be sure to check out our 15 Cute and Easy Handprint Crafts!