Thanksgiving movies are a great way to spend time as a family during the holidays.  There are so many fun, family friendly options to choose from that it can be a little bit overwhelming.  Below, I have made a list to make it a little easier to choose this holiday season.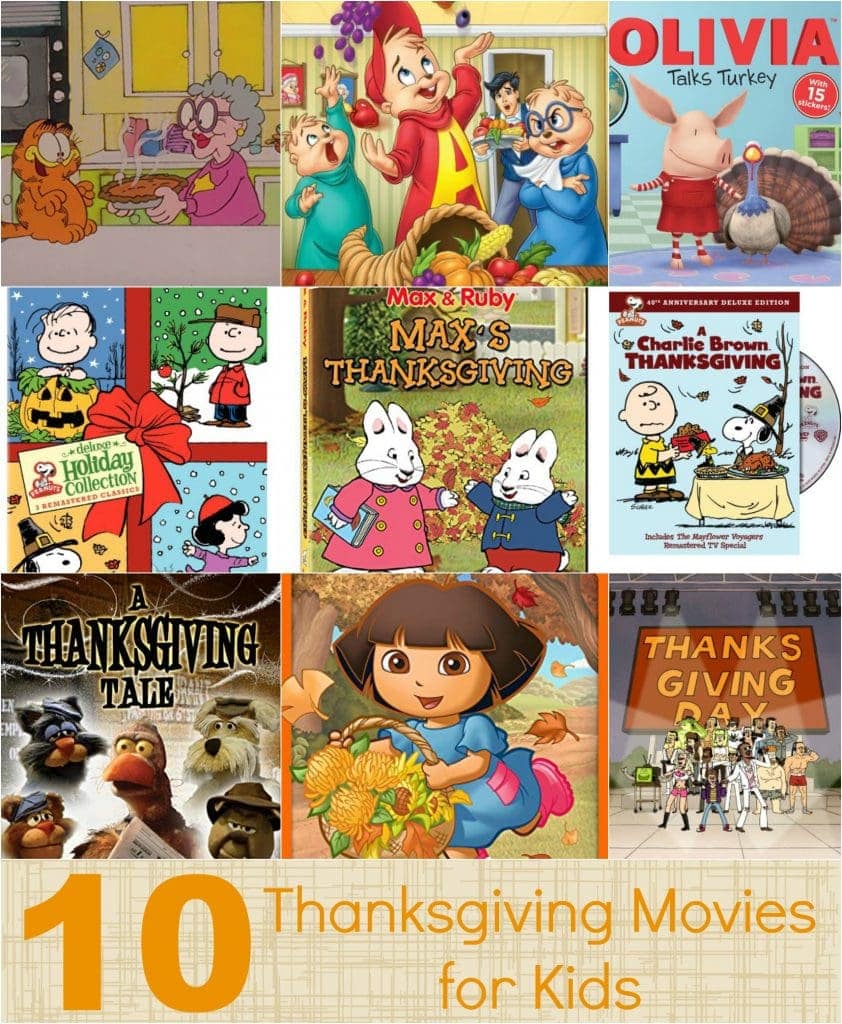 Some of the Best Thanksgiving Movies
If you ask me what my father's favorite movie of all time is, I can easily tell you:  Planes, Trains and Automobiles.  This is John Candy and Steve Martin at their absolute best!  Not only is this a great film, this certainly goes down as one of the best Thanksgiving movies of all time.  You are sure to be able to find this somewhere on your TV during the holiday weekend.  In fact, in our house, a family Thanksgiving isn't complete without the guys sitting around watching Steve Martin try to get home to his family in time for the turkey.
In fact, there really are a number of great movies that are actually Thanksgiving films.  Scent of a Woman, the great Al Pacino movie, is centered around Thanksgiving break.  The scene where he is sitting down with his family for Thanksgiving dinner is a classic one!  The only problem with some of these Thanksgiving  movies is that they are certainly for adults.
Now that a lot of us in our family have kids of our own, Turkey day is often filled with little kiddos running around the house.  Not only are these movies not appropriate for them, they wouldn't be interested in them anyways. So, my challenge has been to find great Thanksgiving family movies.
Thanksgiving Family Movies
Finding these sorts of movies has never been easier.  With Amazon, you can get great Thanksgiving videos for kids with just the touch of a button.  And with Amazon Prime, you can stream these movies straight to your media player or have them shipped for free to your home in no time!
I have always loved Charlie Brown and the Peanuts.  They have great Holiday movies and you can't go wrong with A Charlie Brown Thanksgiving Edition. My daughter loves Alvin and the Chipmunk.  I know that everyone is familiar with their Christmas song, but did you know they have Thanksgiving movies as well?
A Family Thanksgiving
So, as the weather gets colder and the leaves start to fall, I always look forward to the Thanksgiving holiday.  I love the food, the weather, the cozy sweaters I get to wear.  I love everything.  But what I love most is the time with my family.  And having family traditions are incredibly important.  Now, that I have small children of my own, it is time to start including them on the tradition of watching great Thanksgiving movies.  With the list below, you can too!
10 Thanksgiving Movies for Kids
Dora the Explorer: Dora's Thanksgiving Parade
A Charlie Brown Thanksgiving Deluxe Edition
Alvin and the Chipmunks – Alvin's Thanksgiving Celebration
Peanuts Holiday Collection (It's the Great Pumpkin, Charlie Brown / A Charlie Brown Thanksgiving / A Charlie Brown Christmas)
Hallmark Holiday Collection 4 (Christmas Song/Baby's First Christmas/Bride for Christmas/Thanksgiving Day Parade)
OLIVIA Talks Turkey (Olivia TV Tie-in)
Max & Ruby – Max's Thanksgiving
Disclosure: This post contains affiliate links.  Thank you for supporting A Mom's Impression.