This recipe is brought to you by Progresso Rich & Hearty Soup and Acorn Influence. All opinions are 100% mine.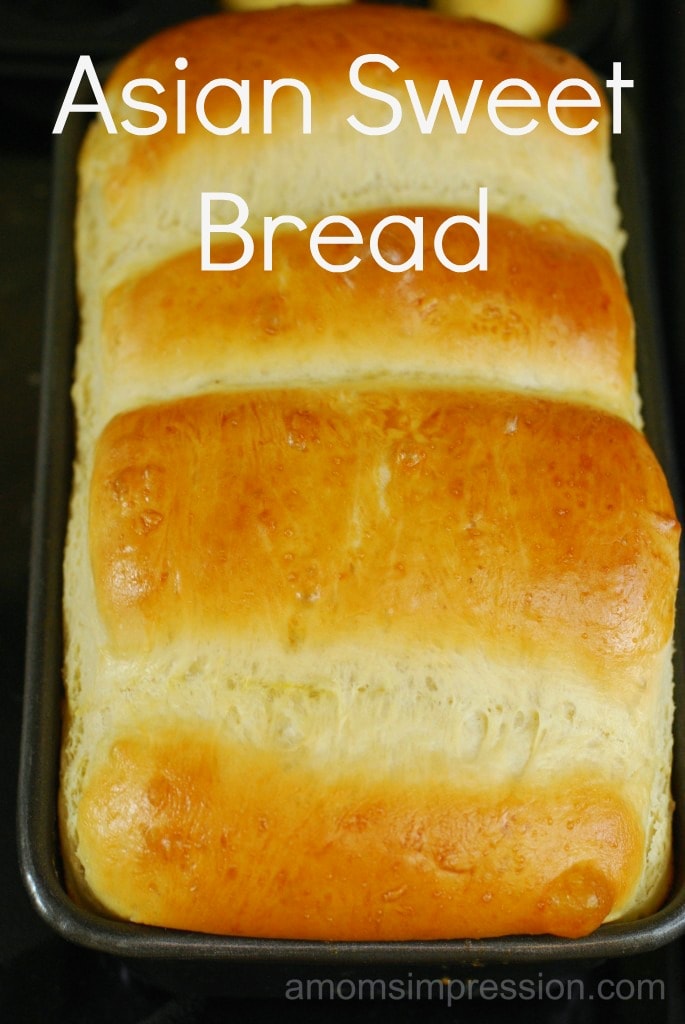 I was reminded today that we are actually in the fall season. The leaves are starting to turn colors and thoughts of Halloween and cooler nights have been creeping in.  Fall food is something that I look forward to all year long.  There is nothing better than a warm bowl of soup sitting on the table next to the fire.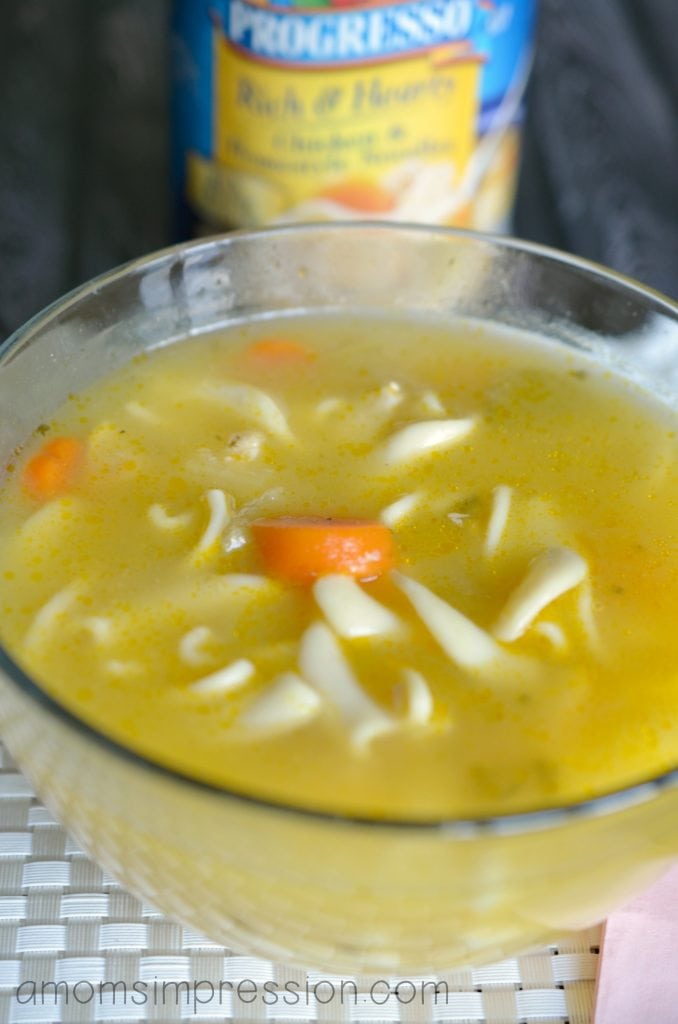 While my daughter and I were shopping at Walmart we stocked up on our favorite Progresso Rich & Hearty Chicken & Homestyle Noodle soup.  We love this particular soup because it contains quality ingredients including antibiotic free, all white meat chicken.  If I am going to serve a soup to my family, I need to feel good about doing it and Progresso gives me the quality that I search for.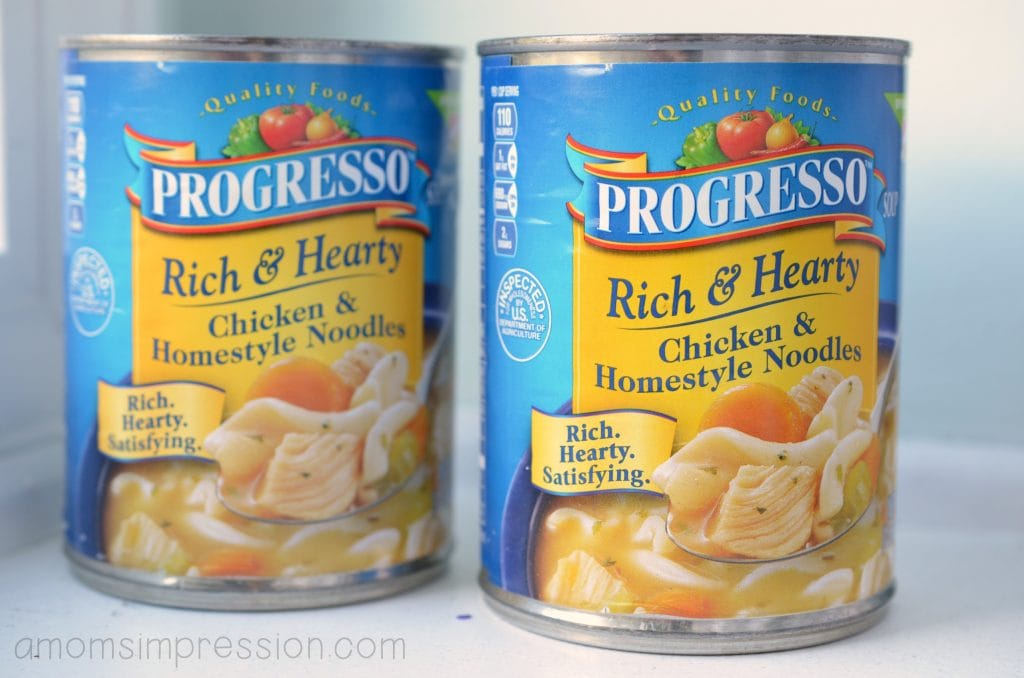 We all need a quick and easy go-to meal during the busy week.  Having a can or two of Progresso Rich & Hearty Chicken & Homestyle Noodle soup in the pantry is a huge time-saver.  I like to pair mine with this Sweet Asian Bread recipe that I found a few years ago.  I wasn't familiar with Asian Sweet bread at the time but now it has become one of my families favorite homemade breads.  The recipe isn't that sweet as the name may imply, and it goes perfectly with soup for a delicious fall meal.

Asian Sweet Bread
Prep time:
Cook time:
Total time:
Ingredients
5½ cups bread or all purpose flour
½ cup sugar
1 teaspoon salt
2 large eggs
1 cup of milk
4 teaspoons instant yeast
6 tbsp butter
tangzhong recipe
For the tangzhong:
⅓ cup all purpose flour
1 cup of water
Instructions
Make the tangzhong by mixing the water and flour together in a small saucepan. After completely dissolving the flour, cook on medium heat until mixture thickens enough to see a line when putting a knife through it. Remove from heat.
Combine the flour, salt, sugar and instant yeast in a bowl.
Add wet ingredients and kneed for about 30 minutes. I used my Kitchen Aid dough hook and ended up doing it by hand after about 20 minutes. I added some flour as I went to make sure the dough wasn't too sticky.
Place dough in greased bowl, cover and let rise for about 40 minutes.
Separate the dough into 4 balls, cover and let rise for another 20 minutes.
Create shapes and place them into greased pans. I made a loaf and about 18 rolls from one recipe. Let dough rest in pans and rise for 50 minutes or until dough has doubled in size.
Brush a beaten egg over the top of the bread and bake at 325 degrees for 30 minutes.
Chicken and Noodles is our family's go-to soup, Progresso makes the best store-bought version that I have tried.  It looks like homemade and has huge pieces of carrots and the perfect size noodles.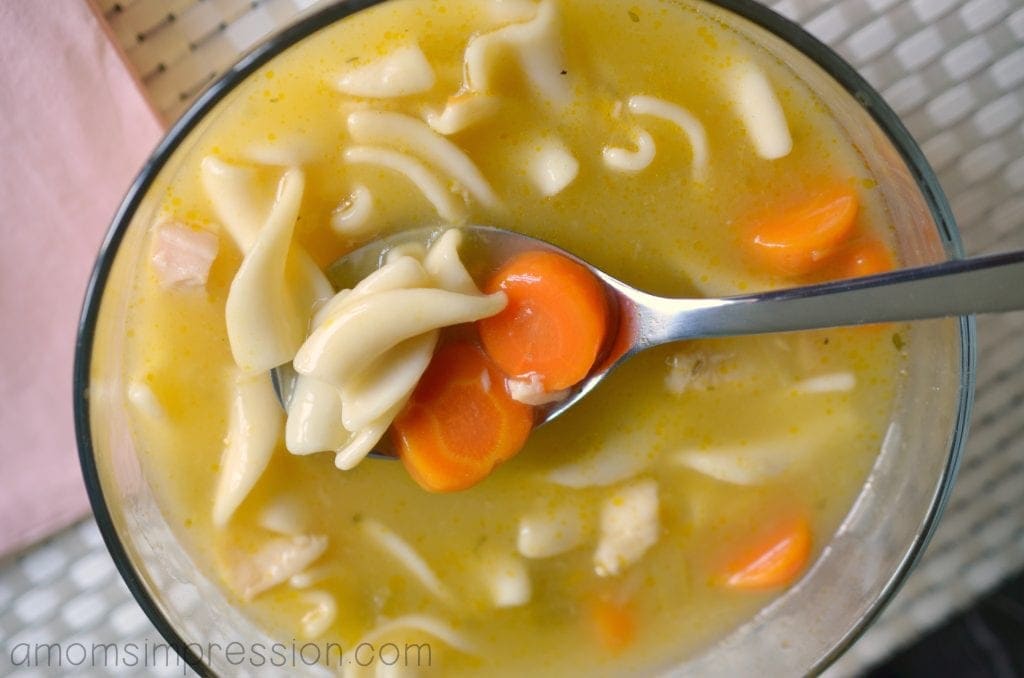 We love to make a few loaves of the Asian Sweet Bread at a time so that we have some whenever we need it.  It does freeze well so you can think about doubling the recipe and having it available for a quick meal paired with your favorite soup!
Get ready for the chilly weather, be sure to stock up on your favorite Progresso soups this fall at Walmart!