When I think of spring I think of a lot of family gatherings. Between Easter, Mother's Day and both the kids' birthdays it seems like we are having people over almost every weekend.  We open up our screened-in porch and try to get outside as much as possible. We love this time of the year and look forward to the constant buzz of friends and family.  I am always looking for great recipes for entertaining and these spinach crescent roll appetizers are always a big hit. When Pillsbury asked if I would create an appetizer with their crescent rolls, I knew that these would be perfect.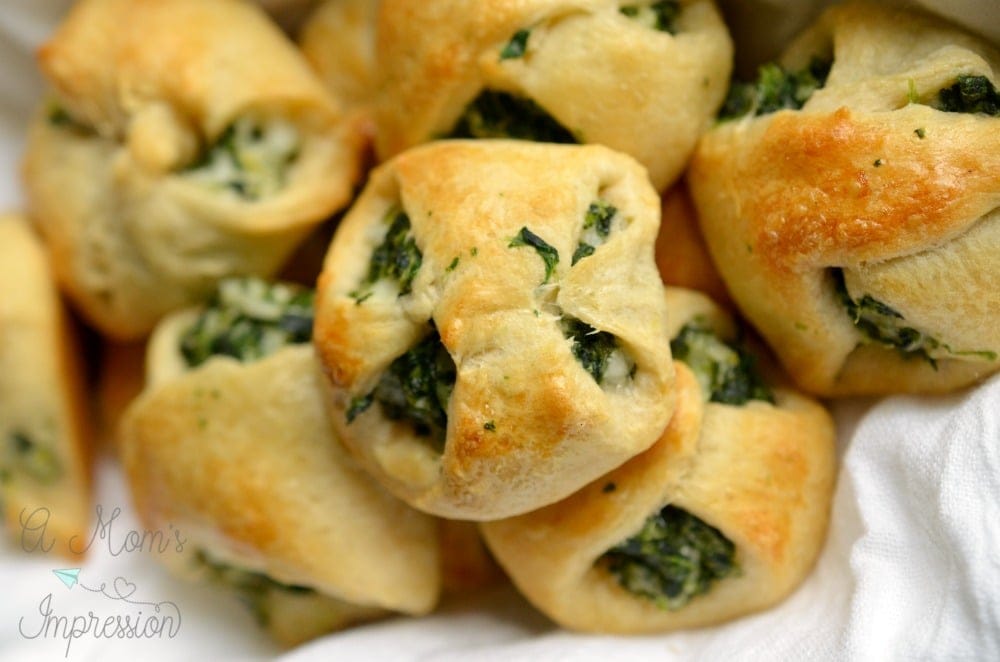 The great thing about them is that by taking a little help from the grocery store they are quick and easy. The special ingredient is the buttery, flaky crescent rolls that I used to wrap up the spinach filling. When I was doing my weekly shopping at Walmart this past week, I noticed that Pillsbury Original Crescent Rolls are now available in a 2 pack!  It's nice to have a package on hand during the spring so I picked up a few.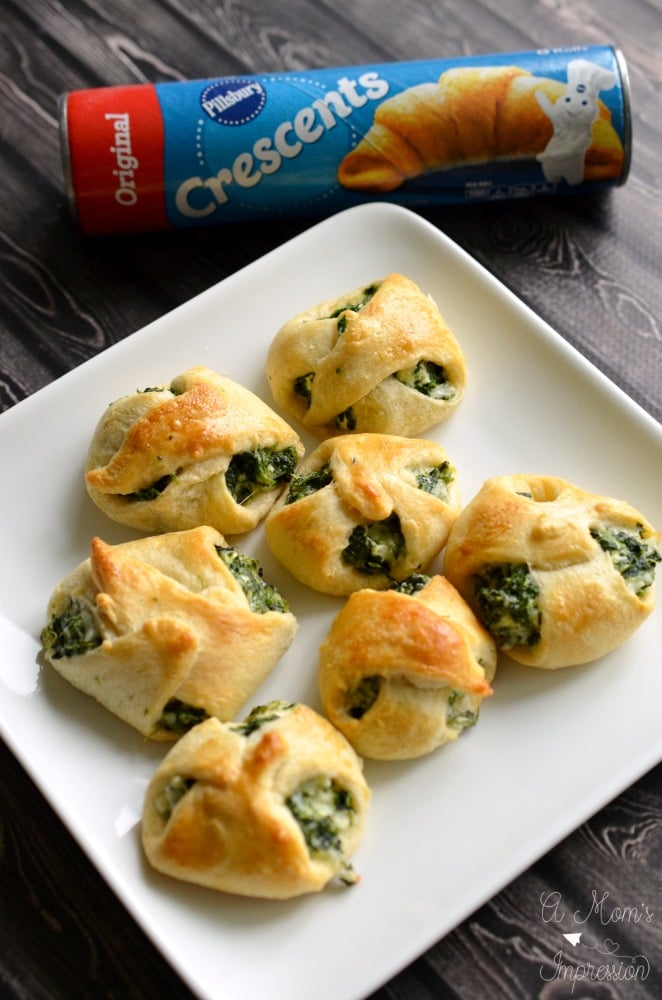 MY LATEST VIDEOS
One of my favorite ways to use crescent rolls is using them to make roll-up appetizers. There are many different versions you can make that are perfect for any meal of the day.  You can even make them sweet for a delicious dessert. Today I am going to show you how to make my Spinach Crescent Roll Appetizers. These are perfect to bring to a family party or an outdoor picnic.  The crescent dough is a perfect vehicle for the cheesy spinach filling, making them a favorite for both kids and adults.
Spinach Crescent Roll Appetizers
Ingredients
1  package (10 ounces) chopped spinach, thawed and drained with the moisture squeezed out.
1/2 cup mozzarella cheese
1/4 cup parmesan cheese
1/2 cup softened cream cheese
1/2 teaspoon onion powder
1/2 teaspoon garlic powder
1 egg, separated, egg white beaten
1 can KRAFT refrigerated crescent rolls
Directions
Preheat oven to 350 degrees. Line a baking sheet with parchment paper.
Mix the first 6 ingredients together with the egg yolk in a medium-sized mixing bowl until well blended together.

Unroll crescent dough and cut each triangle in half making 2 triangles.  In the middle of each one place 1 tablespoon of the spinach mixture.  Fold up the corners of the crescent dough around the spinach mixture making a little "package" and pinch to seal it. Place on baking sheet. When you have finished making all of your little packages, brush each one with the egg white.
Bake for 12-15 minutes or until lightly golden brown on top.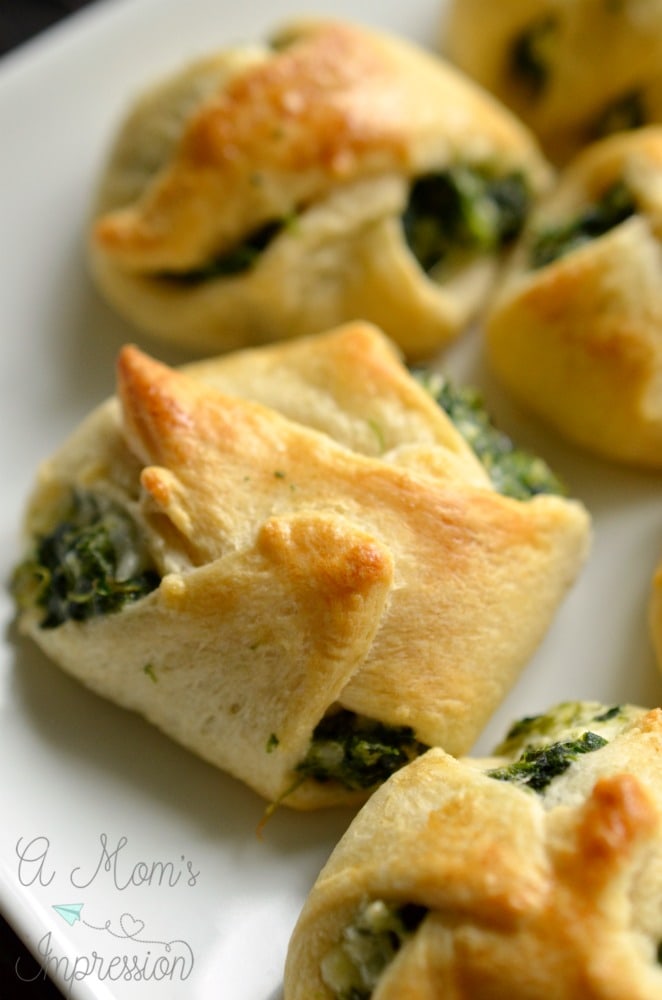 Once you try this recipe you will find yourself changing it up adding some of your favorite foods to it for a unique spin every time.  I think it would be tasty with some brie and fig jam, or ham with cheddar cheese!  Be sure to pick up your 2-pack of Pillsbury Original Crescent Rolls when you are at Walmart on your next shopping trip.  You never know when you might need them!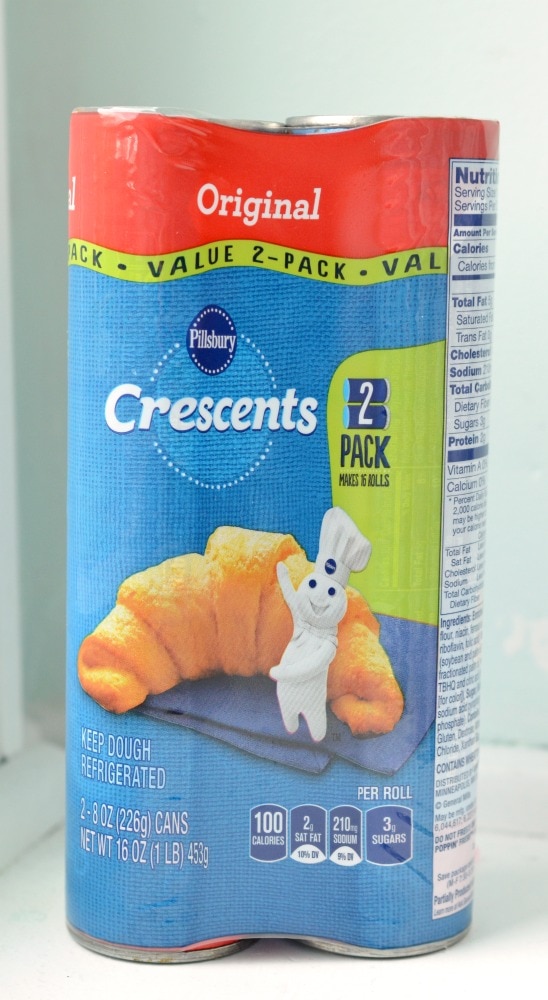 What do you like to bake when you have company in the spring time?