Kids love themed meals.  I have used this to my advantage over the years getting my kids to eat things they normally wouldn't by adding a fun design or theme to it.  One recipe I never have to worry about it hiding is pizza. This year Halloween falls on a Tuesday night so a super simple Halloween Mummy Pizza recipe is perfect. These mini-pizza's can be made in a matter of minutes and everyone loves them.
Mummy Pizza Recipe
Ingredients
English Muffins
Pizza Sauce
String Cheese
Black Olives
Directions
Preheat oven to 400 degrees.
Slice muffins in half and spread with your favorite pizza sauce.
Pull apart string cheese and place on the muffin, crisscrossing it to look like mummy bandages.
Add 2 black olives for eyes. If your kids or the adults love green olives, go for it!

Bake for 10 minutes. Using string cheese allows for a more mummy look because the cheese doesn't melt fully, just be sure not to over-bake. If you want a ghost version, cover the entire muffin with a slice of provolone or mozzarella and put the black olive eyes on top of the cheese and let melt.

You can mix this up and try different toppings to suit your family's tastes.  They are also pretty portable so you can grab one on your way out the door for trick-or-treating.
More Fun Halloween Kid's Snacks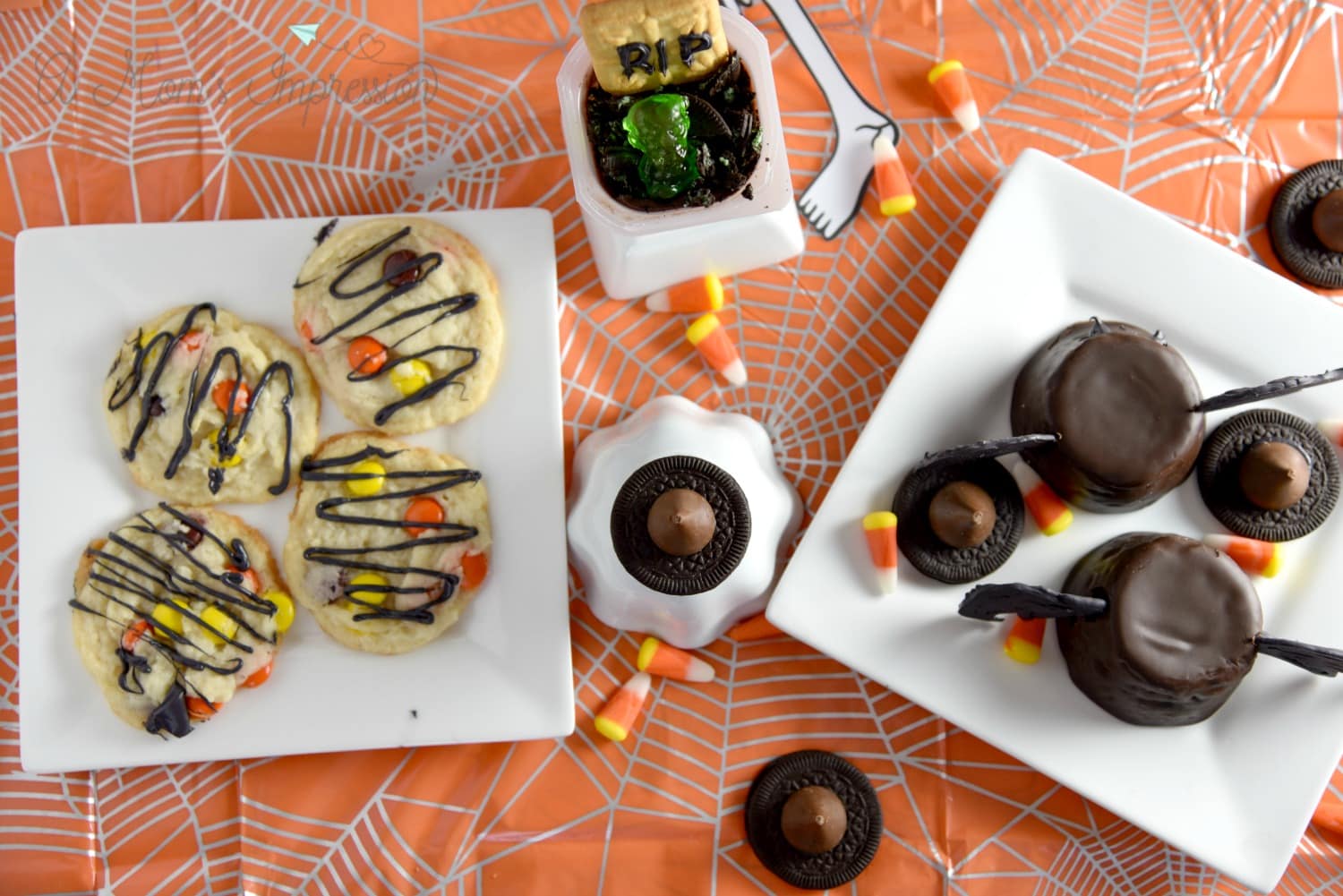 This mama is pretty busy, but that doesn't mean I don't have time for a little Halloween fun. I love finding quick and easy desserts for Halloween that I can make in minutes without spending a ton of time in the kitchen.  My kids love these spooky treats that I created and they can be made in minutes using a little help from the grocery store.  Be sure to check them out!
Pin for Later
Be sure to pin this Super Simple Halloween Mummy Pizza Recipe to your Halloween Pinterest board!