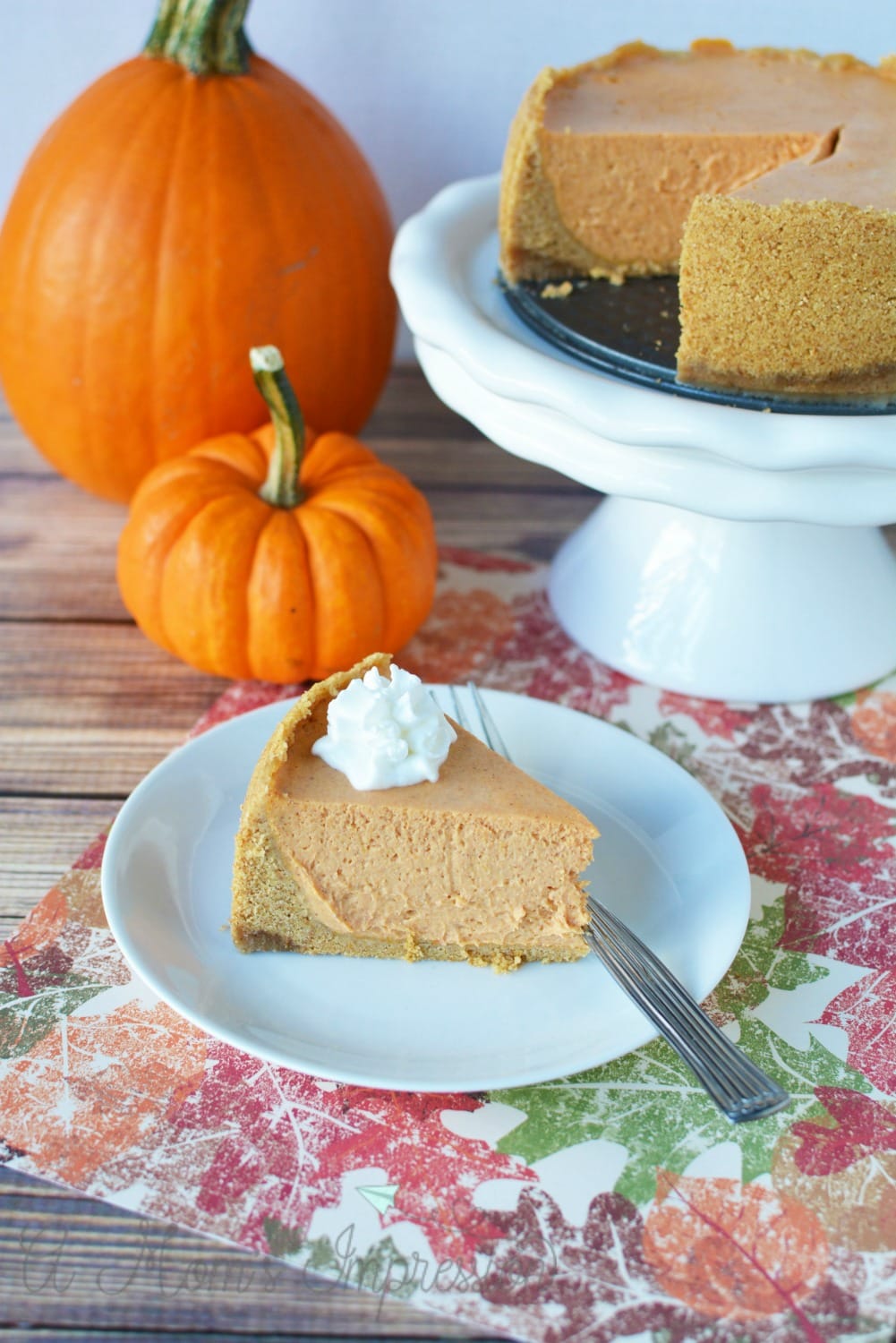 I use my Instant Pot for just about anything so you can imagine that when I learned you can make dessert in an electric pressure cooker, I was all over that. There are quite a few Instant Pot cheesecake recipes floating around but honestly this Instant Pot Pumpkin Cheesecake is the best that I have tried.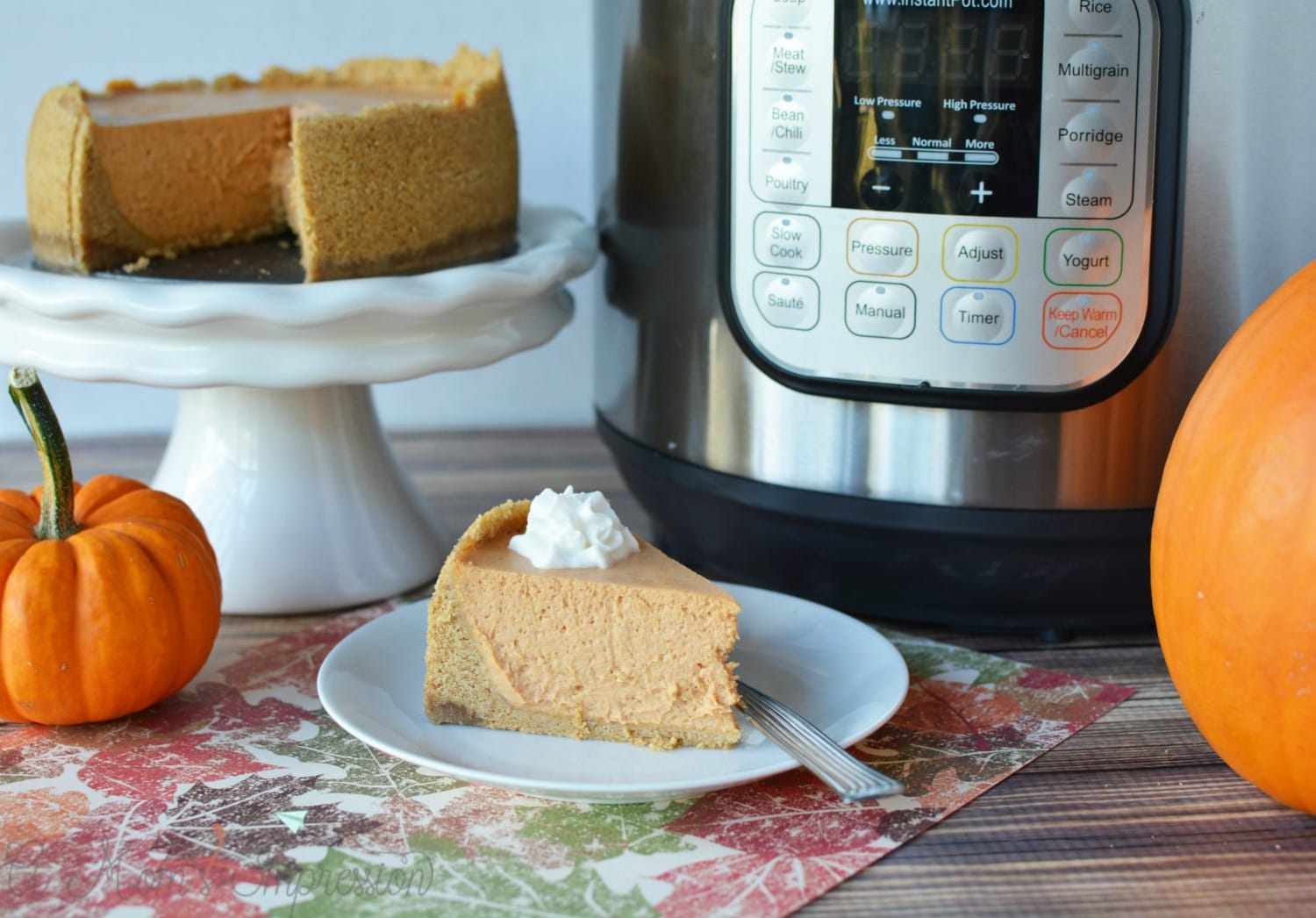 Once you have the method down you can let your imagination be your guide when it comes to Instant Pot Cheesecake recipes. I think my next version might be an Oreo version or maybe something with peanut butter and chocolate.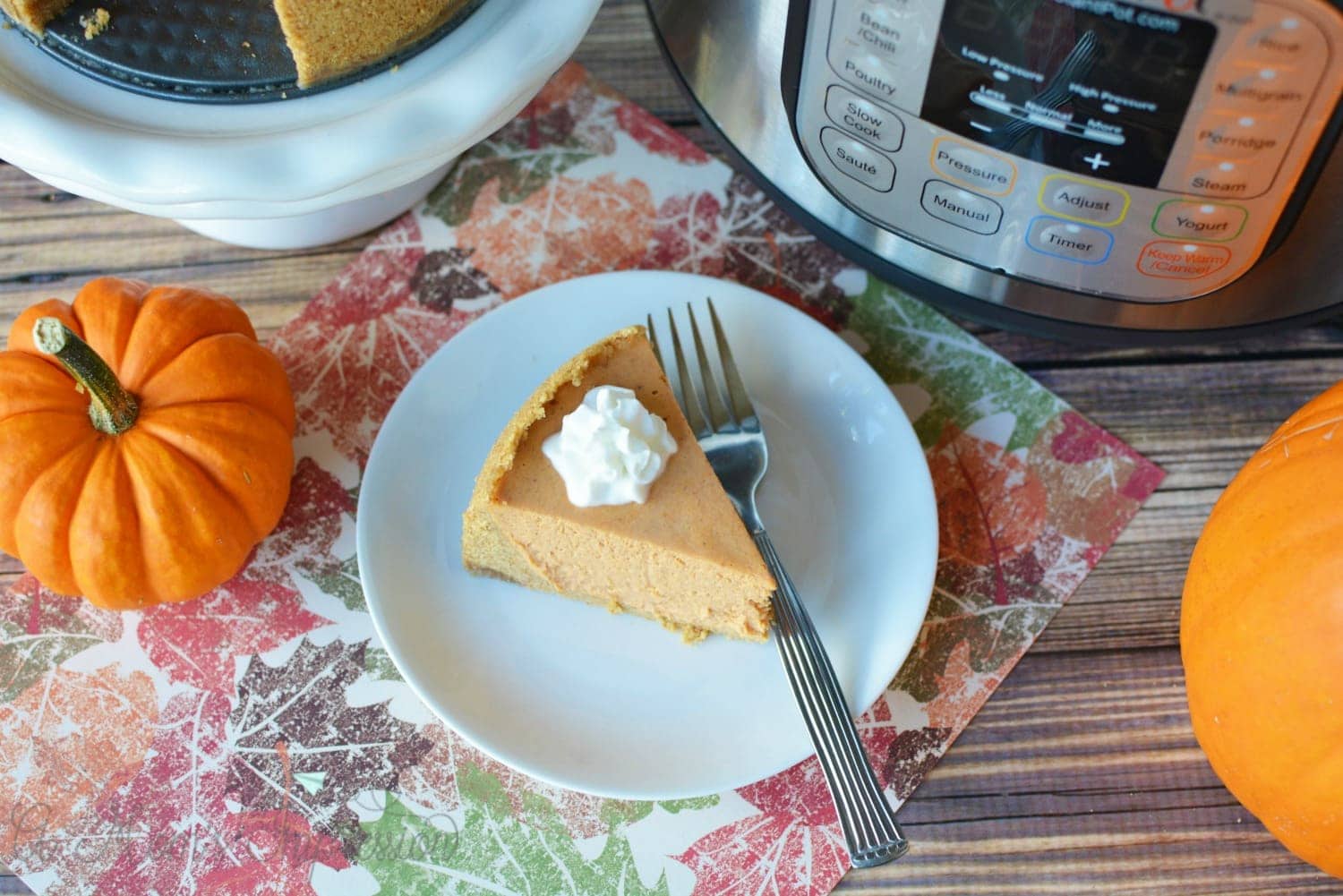 Hiware 7 Inch Non-stick Springform Pan / Cheesecake Pan / Leakproof Cake Pan Bakeware / With Cleaning Cloth
The key to any Instant Pot Cheesecake is to get a quality springform pan.  I used a 6 inch in this recipe but you can easily use a 7 inch pan as well.  I recommend this springform pan to use with your Instant Pot. It has great reviews on Amazon and comes with a cleaning cloth.

MY LATEST VIDEOS
Instant Pot Pumpkin Cheesecake Recipe
Ingredients
Crust Ingredients:
10 full size graham crackers
2 tablespoons melted butter
2 tablespoons white sugar, optional
Filling Ingredients:
1-1/2 blocks (12 ounces) cream cheese, softened
1/2 cup white sugar
2 whole eggs, plus 1 egg yolk
3/4 cup pumpkin
1/4 cup heavy whipping cream
1 teaspoon vanilla
1 teaspoon pumpkin pie spice
1-1/2 cups water
whipped topping for serving, optional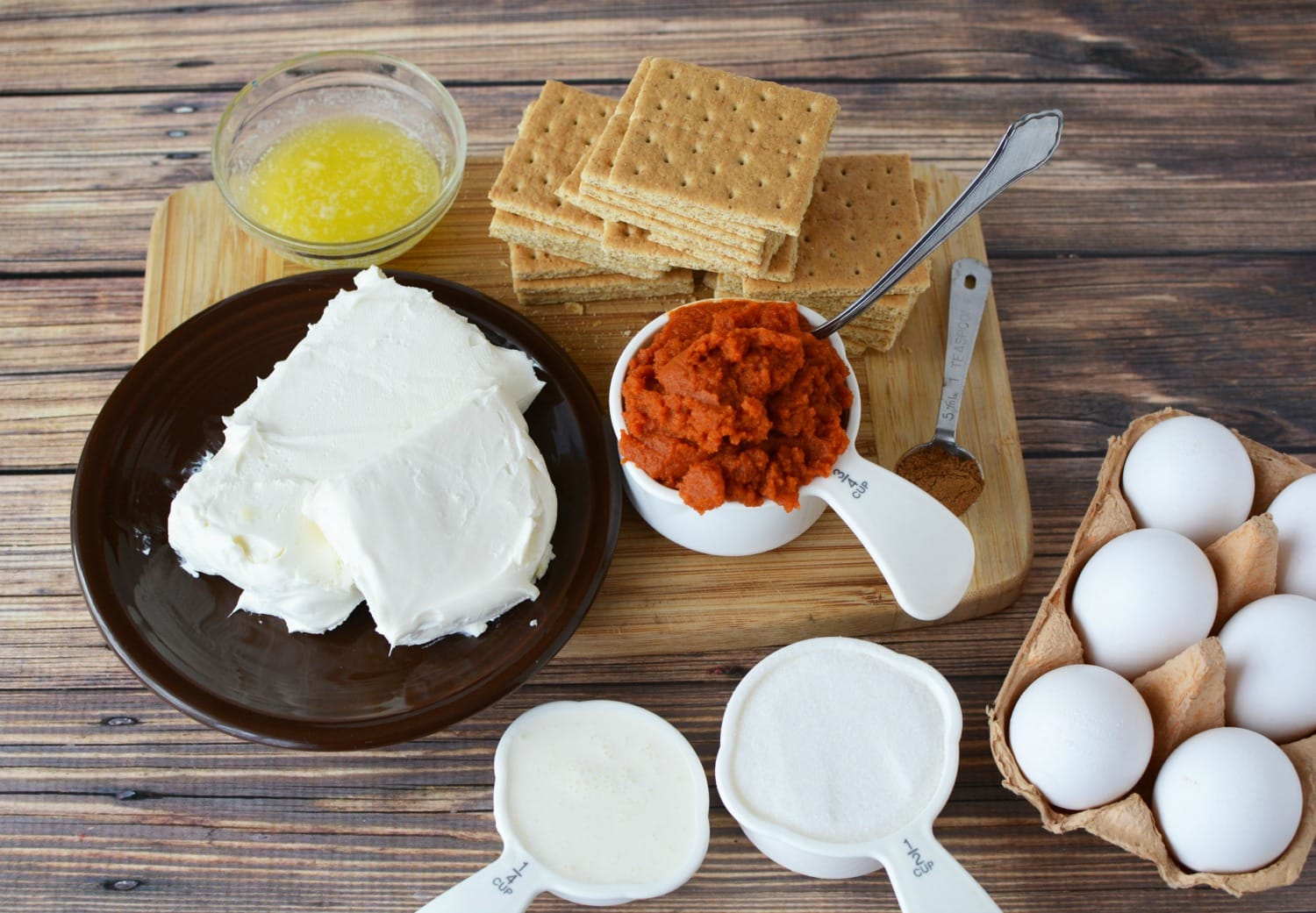 Directions:
Add graham crackers to a food processor and process for 20 seconds or until fine crumbs form. Add butter and sugar if using and process for 5 seconds until mixed well.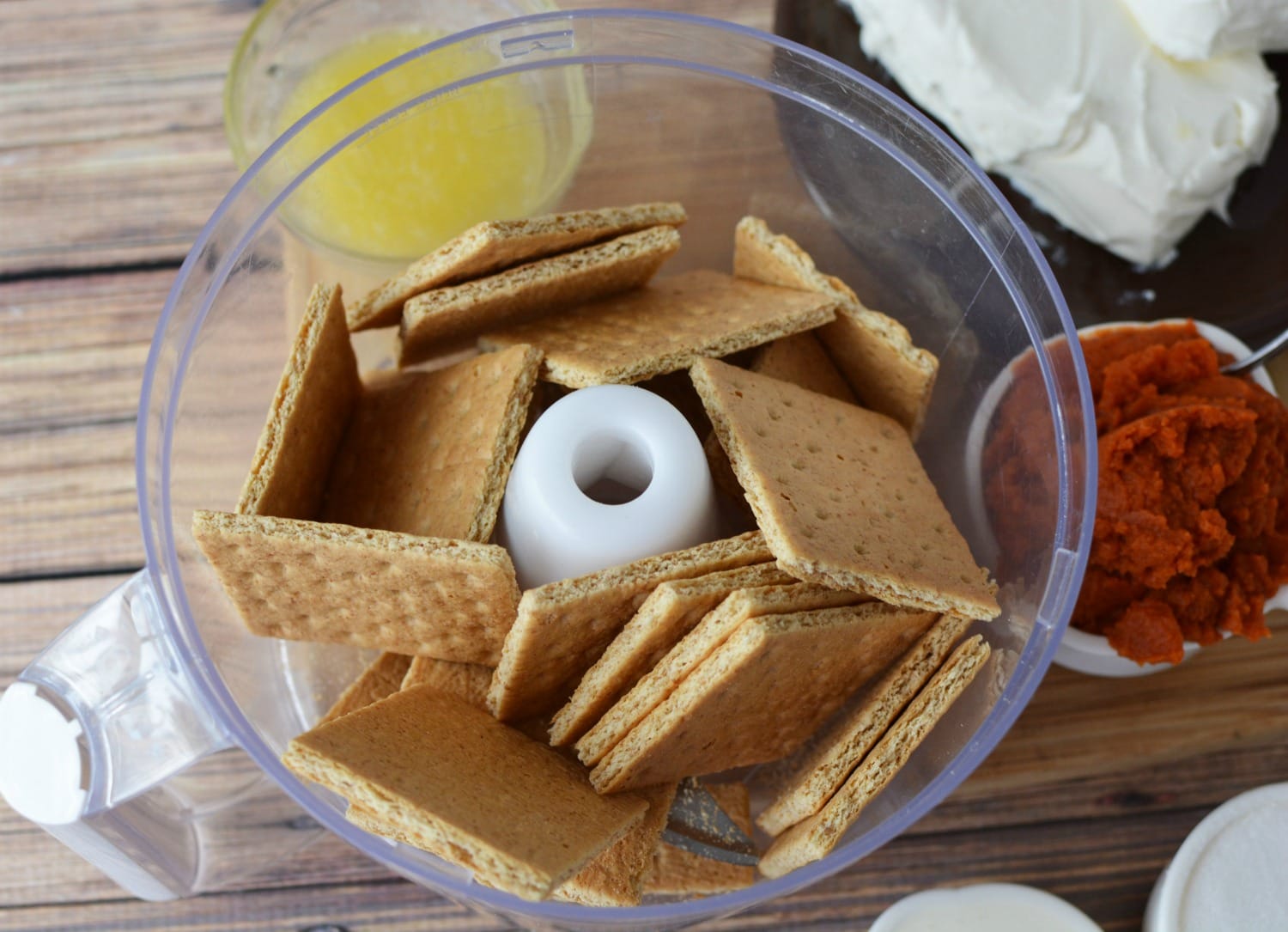 Pour crust into a 6″ springform pan and use a tart shaper or back of spoon to flatten. Set aside.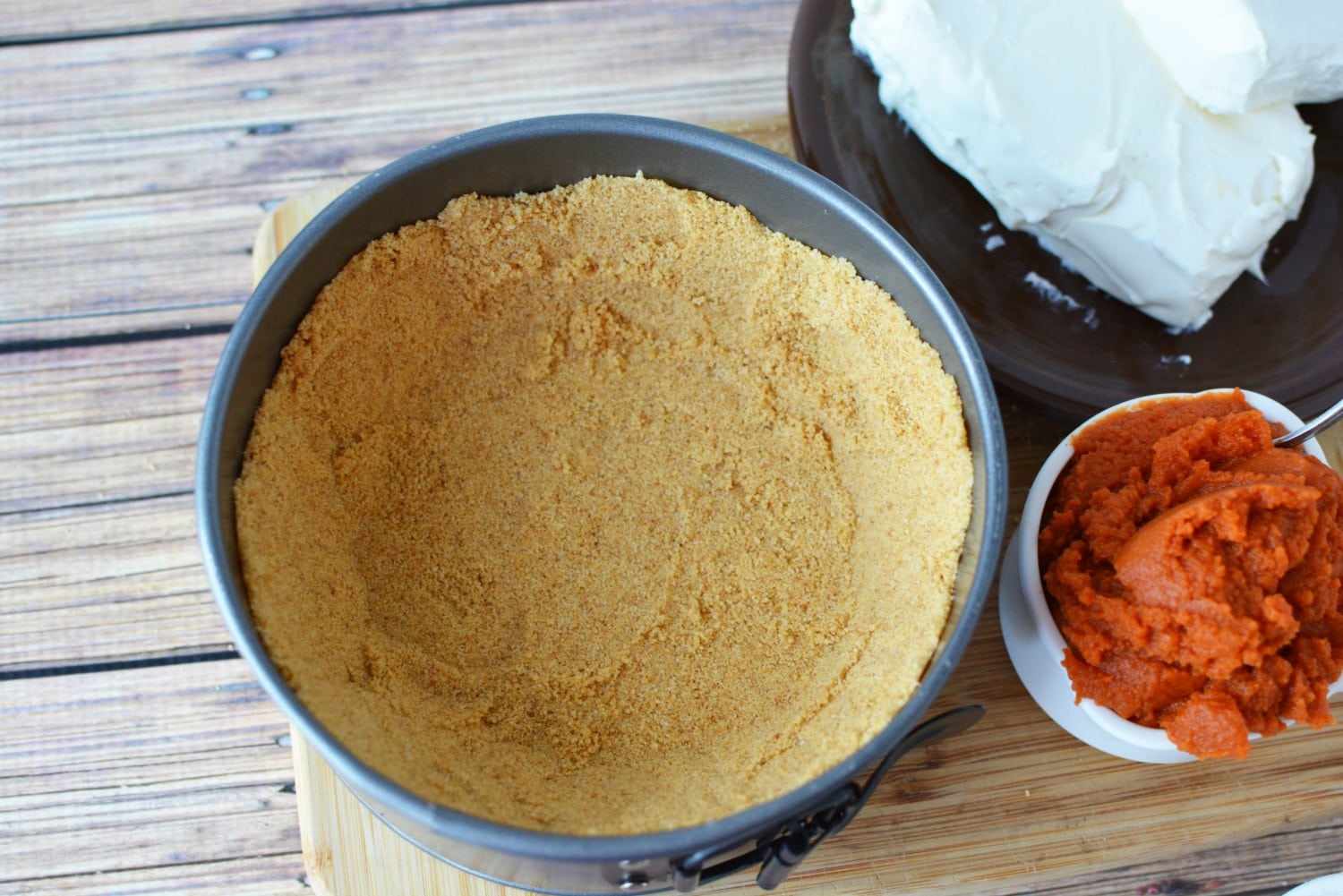 Rinse the food processor bowl and blade. Add cream cheese and sugar and process until smooth, about 10 seconds. You may have to scrape down the side of the bowl once. Add eggs and process for 10 seconds or until mixed well. Add whipping cream, vanilla, pumpkin and pumpkin pie spice. Process 10 seconds or until mixed well. Pour into prepared crust. Cover the pan with a paper towel and loosely cover with foil.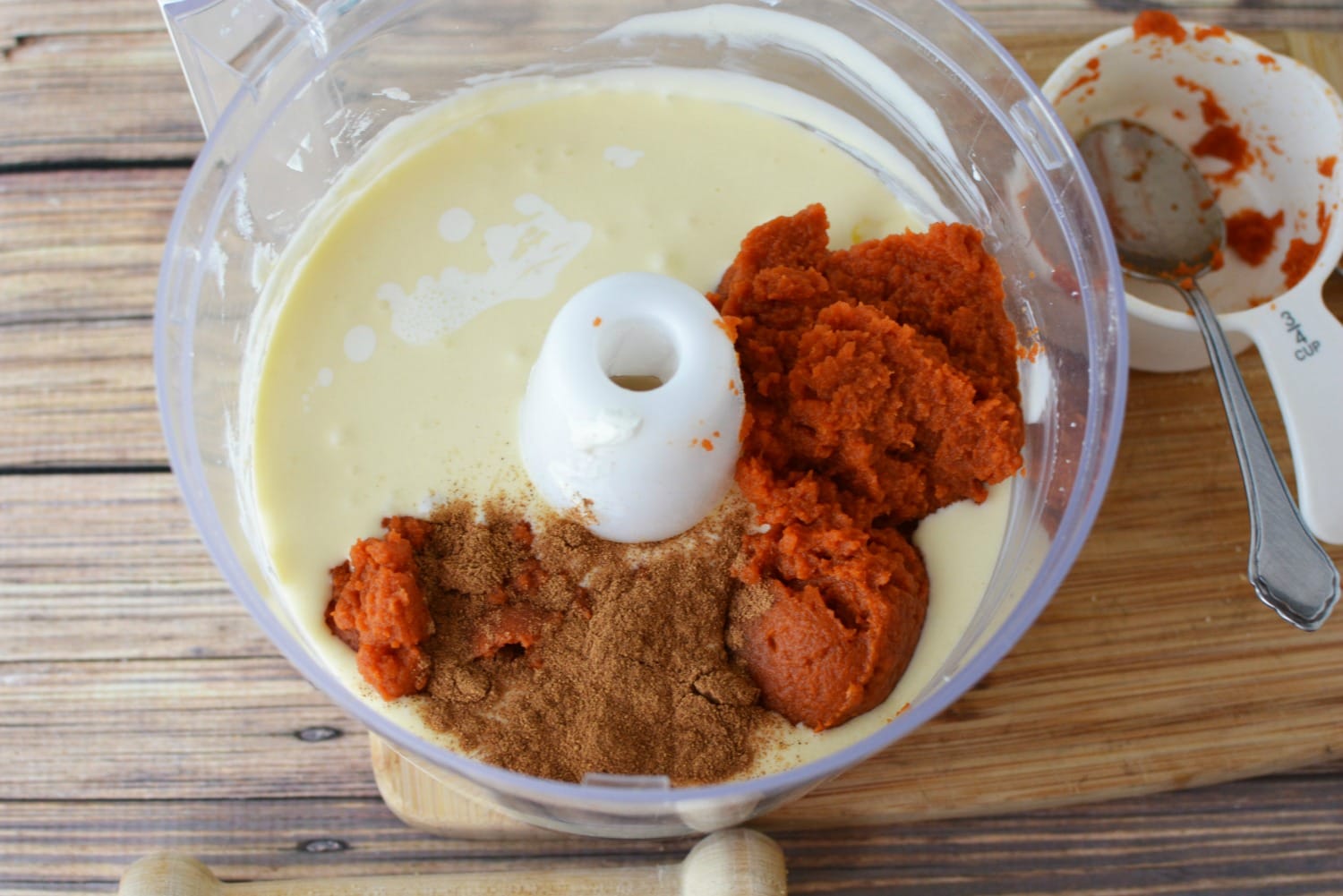 Place water into the bottom of an Instant Pot.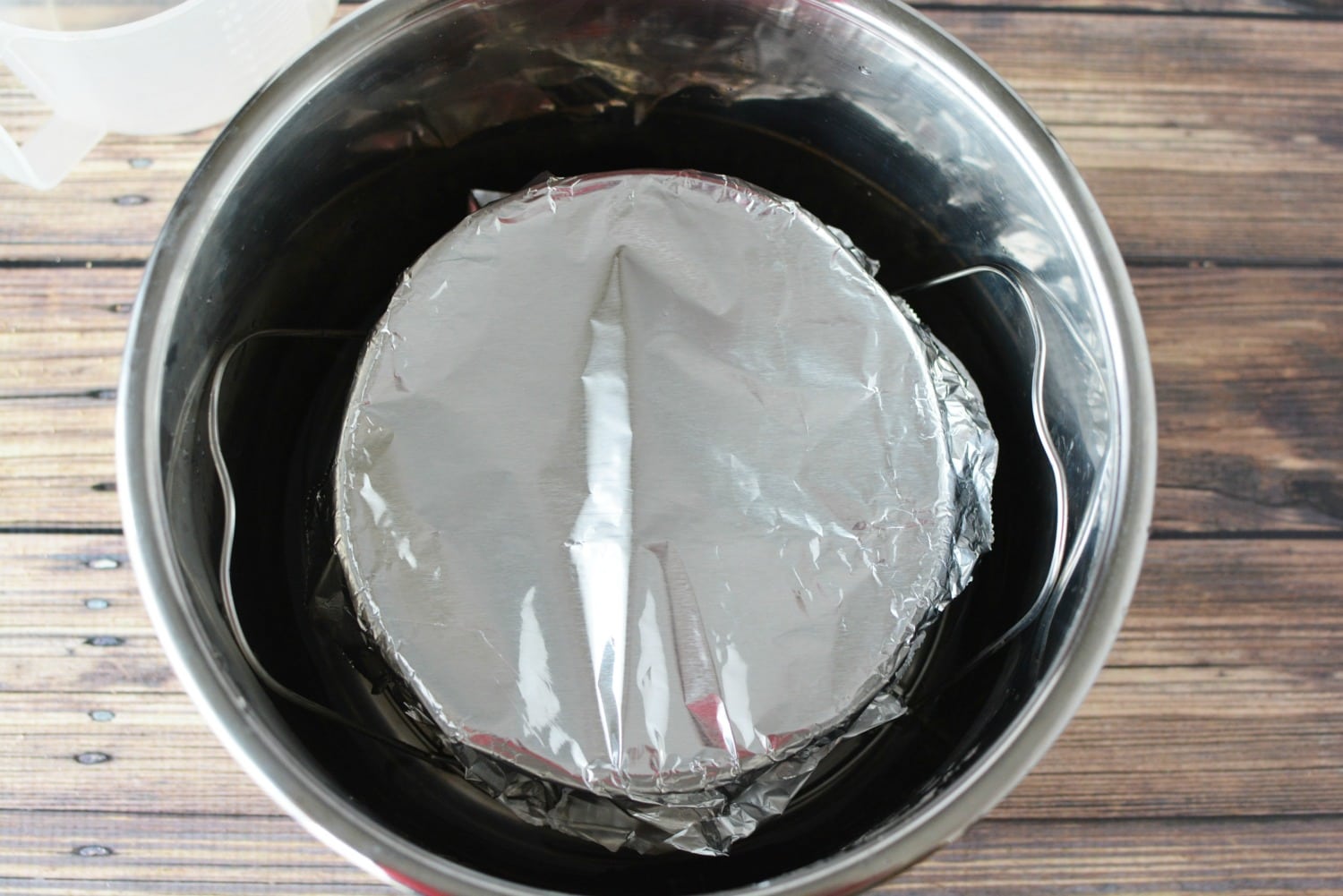 Place the cheesecake onto the trivet and use the handles to place the cheesecake into the instant pot. Close the lid and the quick pressure release valve. Set the instant pot to manual for 30 minutes and let pressure release naturally for 15 minutes after cooking. Open pot and remove cheesecake, making sure you use hot pads.
Remove the paper towel and foil and let cheesecake set until room temperature. Chill at least 4 hours before serving with whipped topping.
makes 1, 6″ cheesecake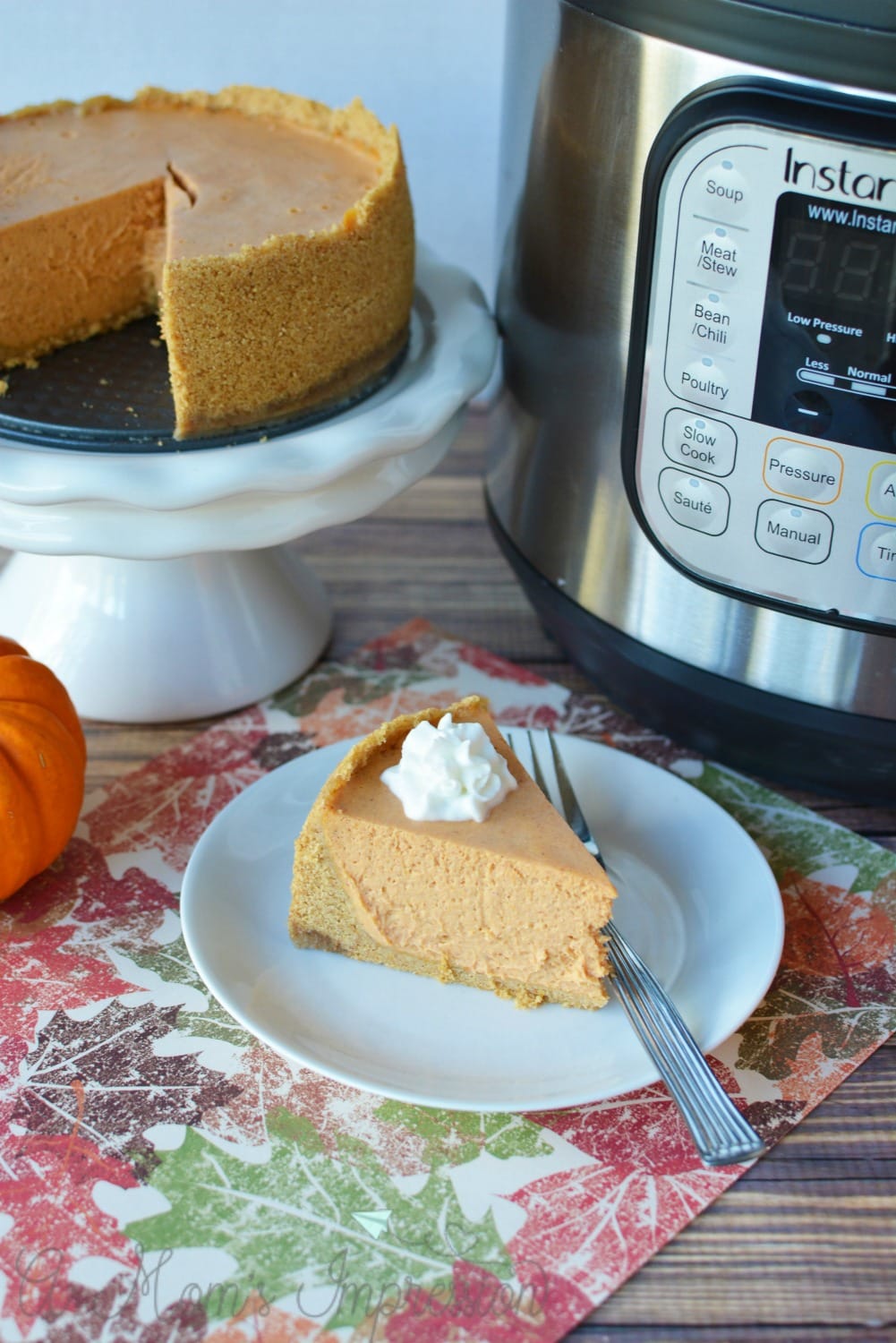 Instant Pot Dessert Ideas
There is so much more you can do with your Instant Pot than you realize!  Cheesecake is just the tip of the Instant Pot dessert craze, be sure to check out some of these cookbooks for more yummy ideas!
Instant Pot Crazy: Dessert Edition Instant Pot Cookbook
500 Paleo Anti Inflammatory Instant Pot, Bone Broth and Dessert Recipes
INSTANT POT COOKBOOK: Desserts & Sweet Snacks Recipes Easy & Healthy Recipes for Your Family
For more recipes be sure to check out our collection of kid-friendly Instant Pot recipes!
Pin This
Click below to pin this Instant Pot Pumpkin Cheesecake!