Elf on the Shelf Names are very important when it comes to your Christmas elf. Here is the good elf on the shelf name ideas for both girl and boy elves as well as Funny Elf on the Shelf Names your kids will enjoy.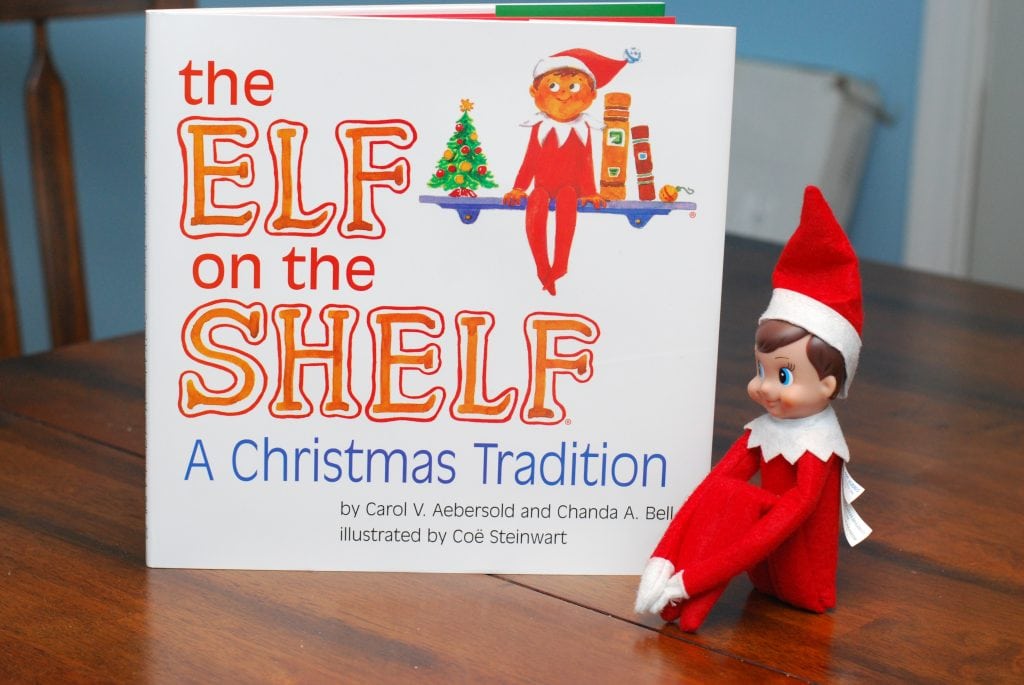 We had a great time last year when we introduced a little elf into our holiday traditions.  If you are not familiar with this tradition, here is the lowdown:
The Elf on the Shelf® is a special scout elf sent from the North Pole to help Santa Claus manage his naughty and nice lists. When a family adopts an elf and gives it a name, the elf receives its Christmas magic and can fly to the North Pole each night to tell Santa Claus about all of the day's adventures. Each morning, the elf returns to its family and perches in a different place to watch the fun. Children love to wake up and race around the house looking for their elf each morning.
My kids love finding their elf every morning during the holidays. Some of our favorite activities include these Elf on the Shelf – Free Printable Christmas Activities and these Elf On the Shelf – Mini Printable Popcorn Boxes that are perfect for family movie nights! For more fun Elf ideas be sure to check out our 18 Fun Elf on the Shelf Ideas Kids will Love.
Elf on the Shelf Name Ideas
My son loved his little elf friend.  When he first comes to your house, the most important thing to do is to give him a name.  Your little guy will have this name for a few years so, how do you go about picking one out?  Here are some of my ideas: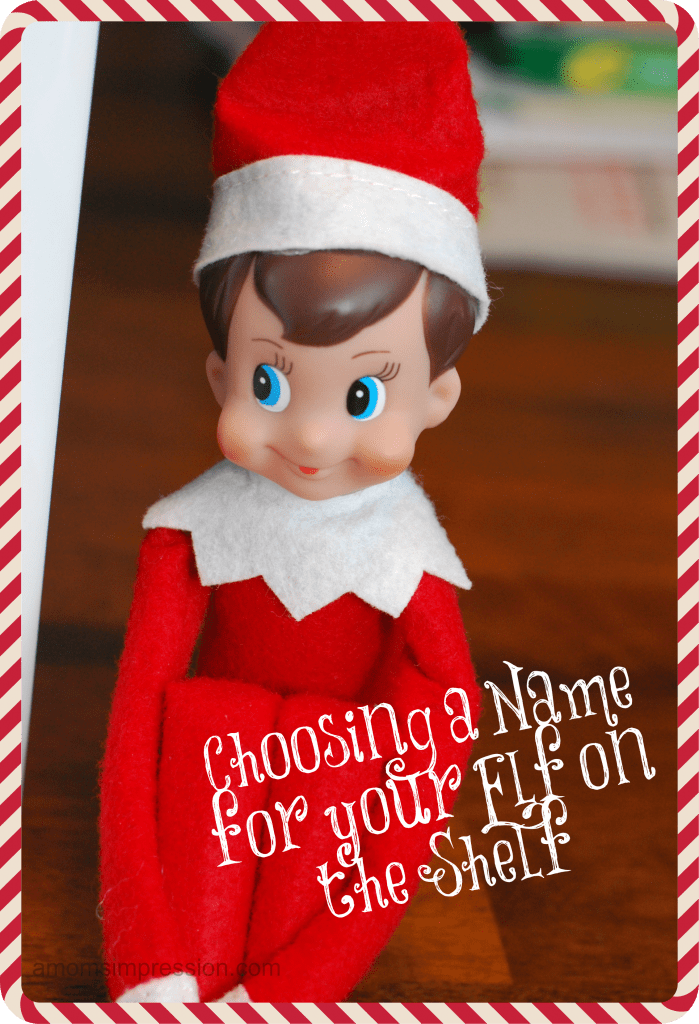 80 Elf on the Shelf Names
A Classic Name:
Bob
Frank
Chris
Steve
Fred
Louie
Larry
George
Anne
Nancy
Jack
A Christmas Name:
Kris
North
Kringle
Snowball
Snowflake
Rudolph
Nick
Noel
Ginger
Elf or Elfie
Dasher
Jingle
Holly
Hope
Faith
Jingles
Joy
Eve
Carol
Merry
Jolly
Tinsel
Girl Elf on the Shelf Names
Ember
Candy
Belle
Tink
Trixie
North
Mia
Audrey
Angel
Twinkle
Sparkle
Clara
Cindy Lou
Cupcake
Cocoa
Comet
Cookie
Puddin'
Patsy
Miracle
Boy Elf on the Shelf Names
Rudy
Sam
Buddy
Max
Mason
Frank
Sprite
Gabriel
Clark
Truck
Elijah
Dash
Freddie
Ryker
Alexander
Josiah
Nolan

Funny Elf on the Shelf Names
Trouble
Tattle
Sneaky
Peep
Tom
Secret
Smarty
Quirks
Roo
Booger
Additional Ideas:
Name him/her after a family member.
Name him/her after your child's best friend (ours is Ryker, a boy in my son's daycare when we first got him)
Name him/her after your favorite story book character.
What did you name your elf?