Our Elf on the Shelf is back and looking for even more fun ways to spread holiday cheer this year. One of our family's favorite things to do during the holidays is to watch our favorite holiday movies. Our little elf wanted to join in on the fun and found some cute Santa themed mini printable popcorn boxes to share with you!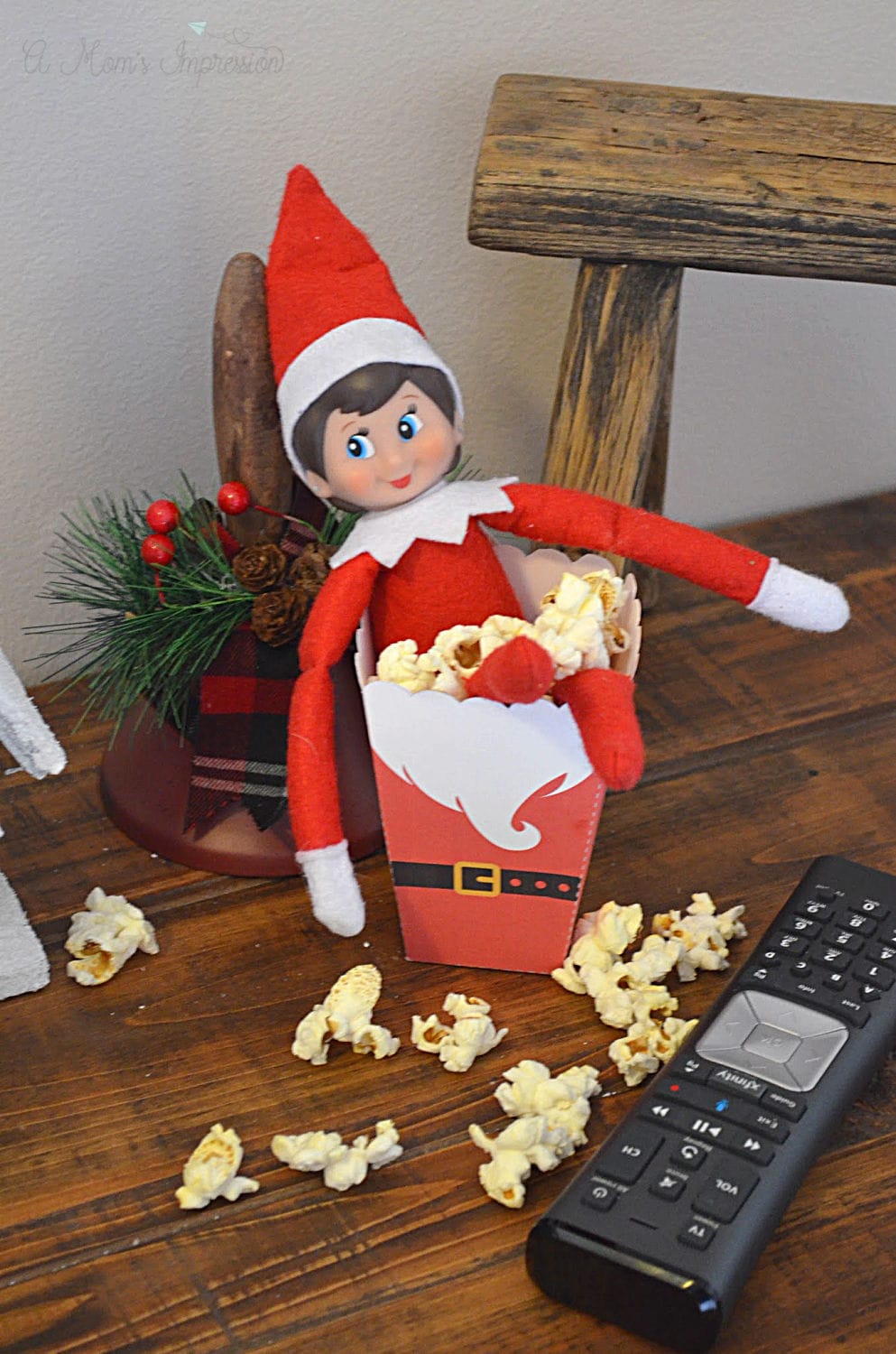 Free Mini Printable Popcorn Boxes
When I was a teacher, I used to have a watch party every year during the holiday season. On the last day before winter break we would pop some popcorn, put in a winter themed movie and enjoy a couple of hours of fun before the kids went off for semester break. I love to theme up a fun party, so I would find some little holiday cups to fill with popcorn for the experience. Over the years that got a little expensive so I found some fun popcorn box printables that were the perfect size for my first graders.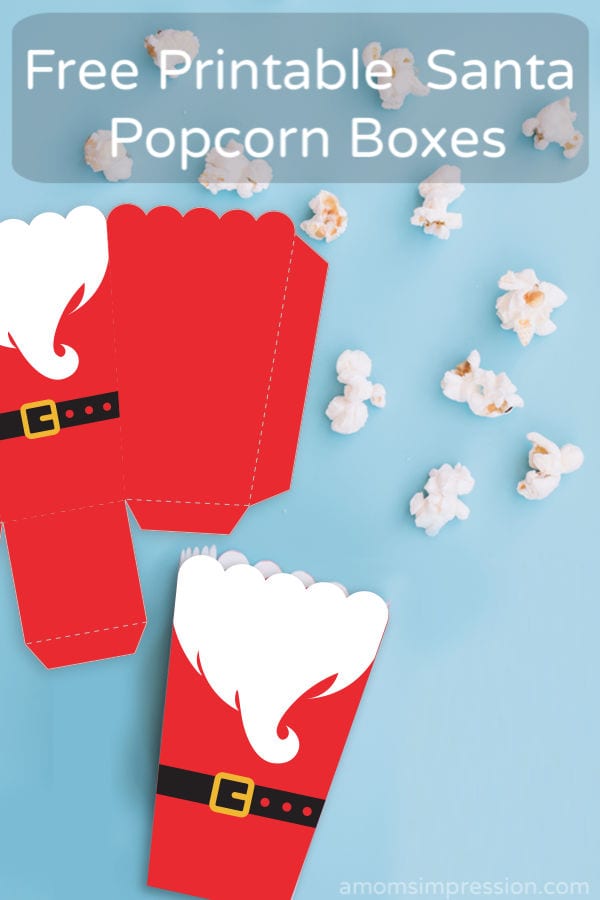 These end up being pretty small but they are perfect for little ones. You could also use them for Christmas Cookies to deliver to your neighbors for the holidays. I would just wrap them in some red or clear Cellophane and tie with a bow. You could even fill them with Christmas Puppy Chow!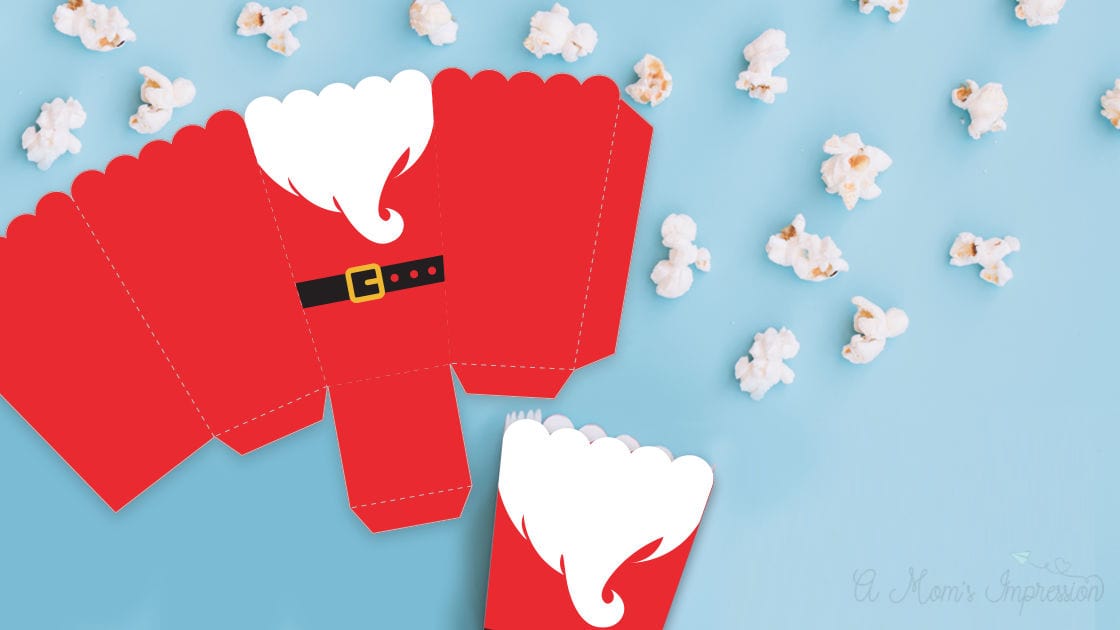 This year our elf got in on the fun and we decided to give you guys all our free Santa themed mini popcorn box perfect for little elves and little hands! I think that after initially naming our Elf on the Shelf, the hardest thing about the tradition is thinking about new Elf on the Shelf ideas every morning. This one is one of my daughter's favorites to date! I personally like our Elf on the Shelf free Christmas Activity sheets as well.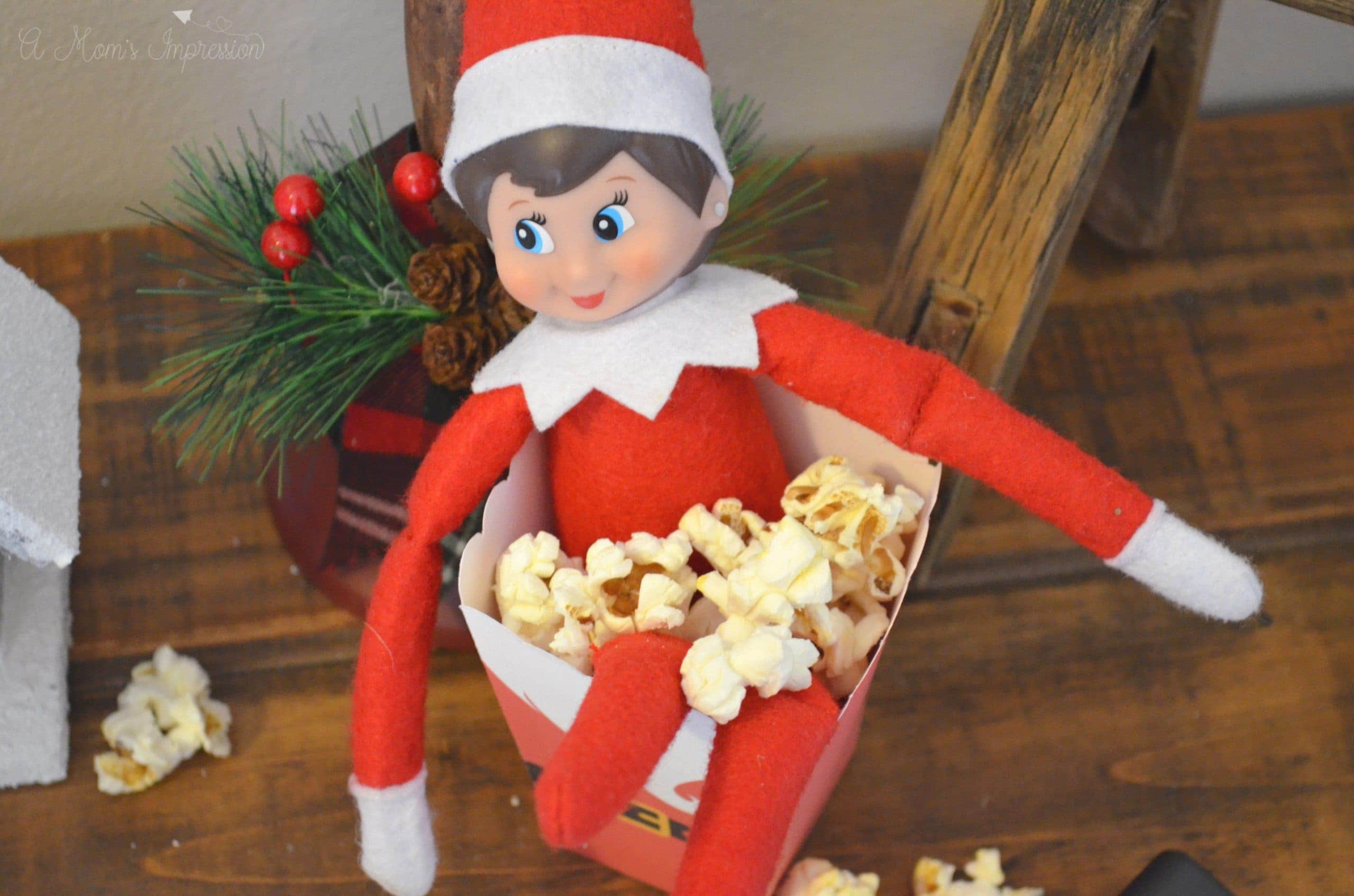 How to Make Mini Popcorn Boxes
These little popcorn boxes couldn't be easier to make. They don't take any kind of special equipment like a Silhouette or Cricut machine. All you need to do is print them onto card stock, cut them out, and glue/tape them together!
Step One, print out this free mini-popcorn box template onto card stock.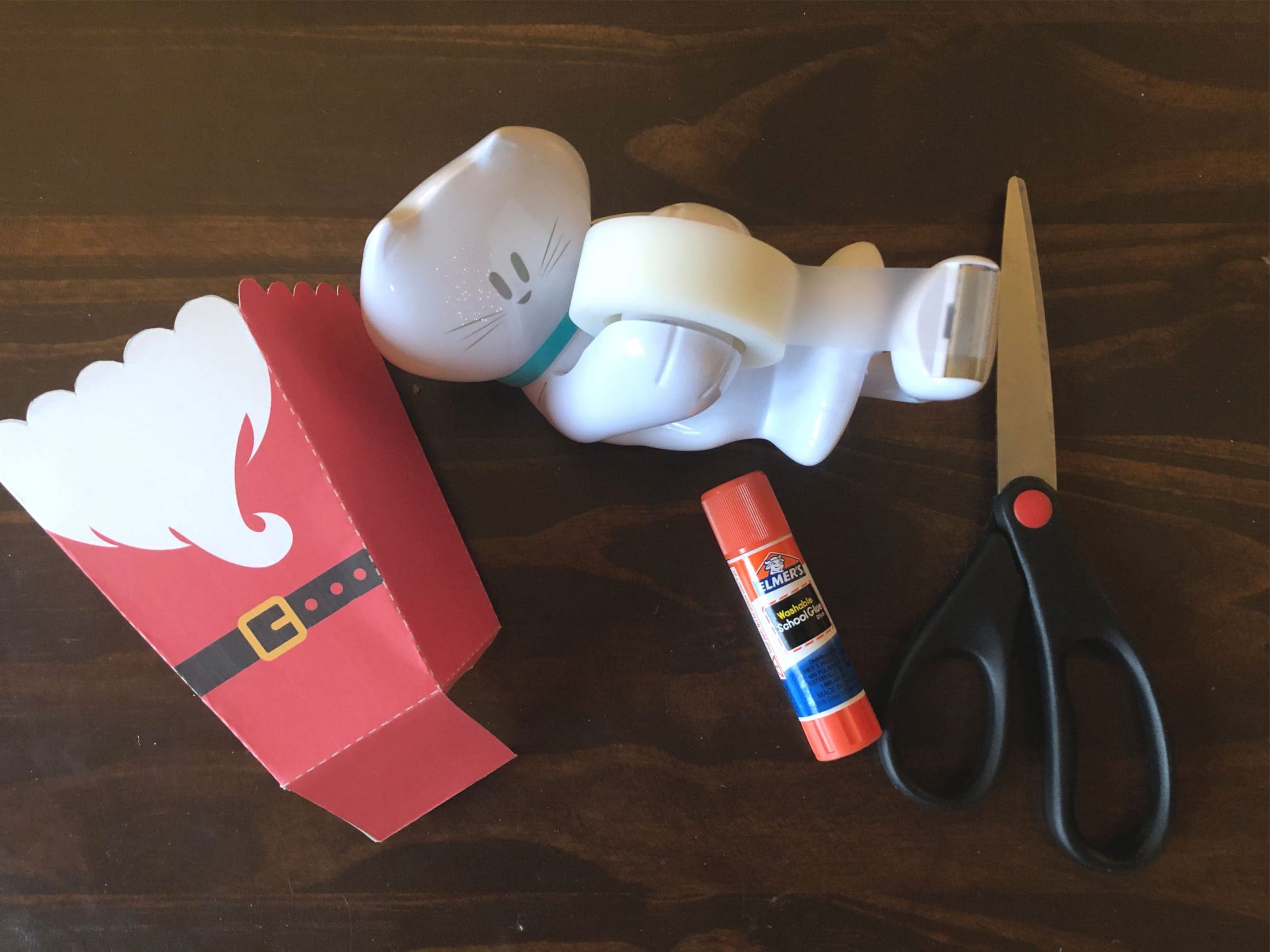 Step Two, cut out on the lines.
Step Three, fold on the dotted lines. I found that it is easiest to use a straight edge for this step, like a ruler.
Step Four, fold the tabs up and glue/tape in place. I glued them and then put a bit of tape on them to ensure they wouldn't bust open for when my elf was inside. If you are using them for just popcorn or snacks you could probably skip the taping step.
Enjoy!