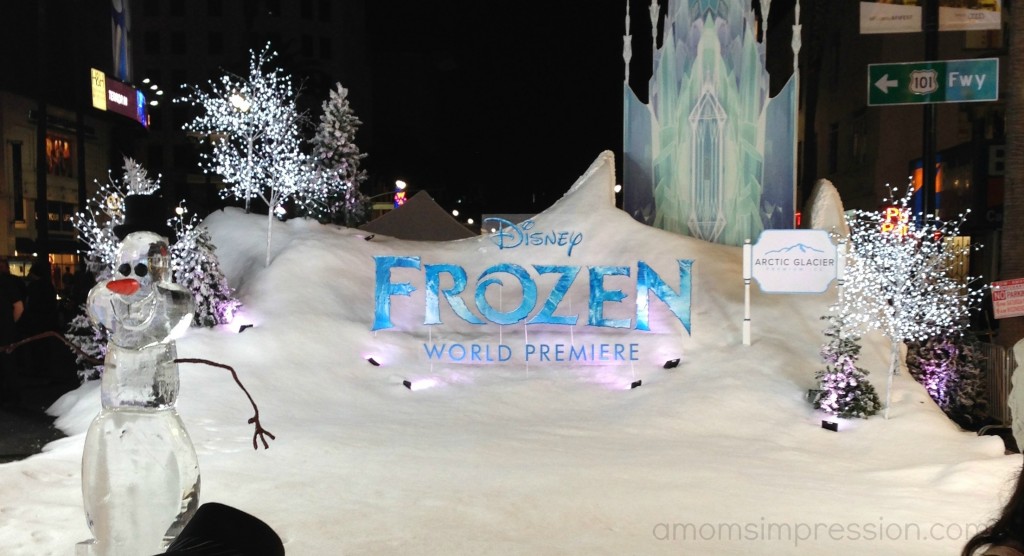 Tuesday was a magical day!  For the third time in my life I was invited to walk the red carpet.  Well, this time it was a white carpet that was snow lined, but it was a movie premiere.  The El Capitan Theatre hosted the World Premiere of Disney's FROZEN, and I was there.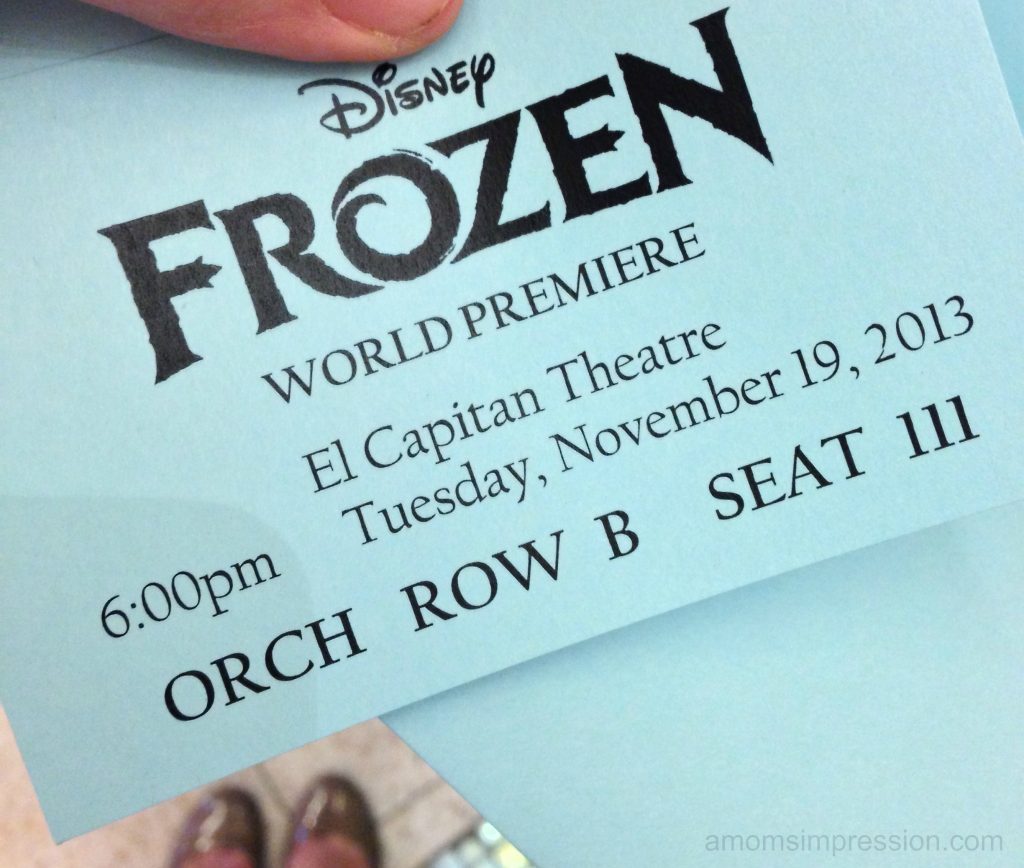 I finally chose a dress the day before I left for LA.  I have to admit that I felt like a movie star.  Of course, when in LA if you get a chance to get your picture taken wearing a fantastic dress on the stairs of the Dolby Theatre (home of the Oscars) you take it.  Here I am: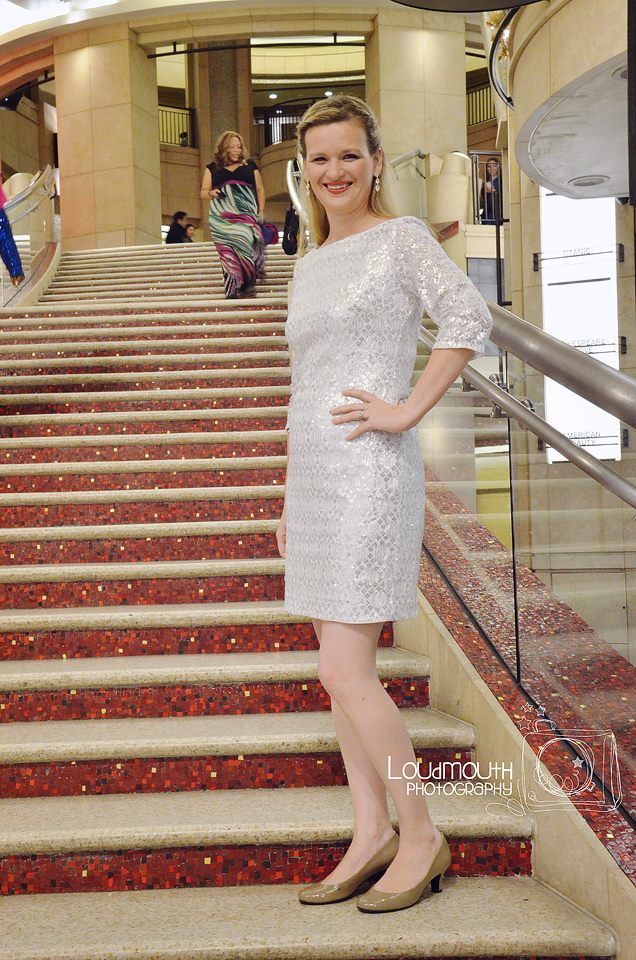 Photo credit Brandi @ NotSoAverageMama.com
The photo opportunities continued with our group picture on the Oscar steps.  I had a fabulous time with this group of bloggers.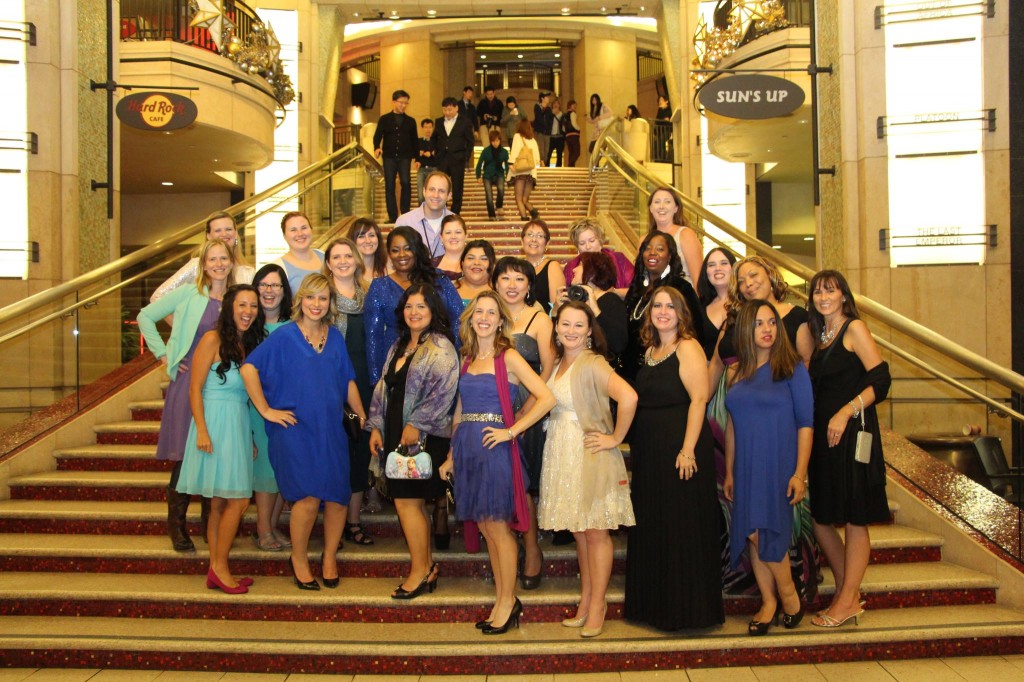 Apparently we look like a bunch of celebrities because people lined up to take photos of us.  It was like being in front of the paparazzi!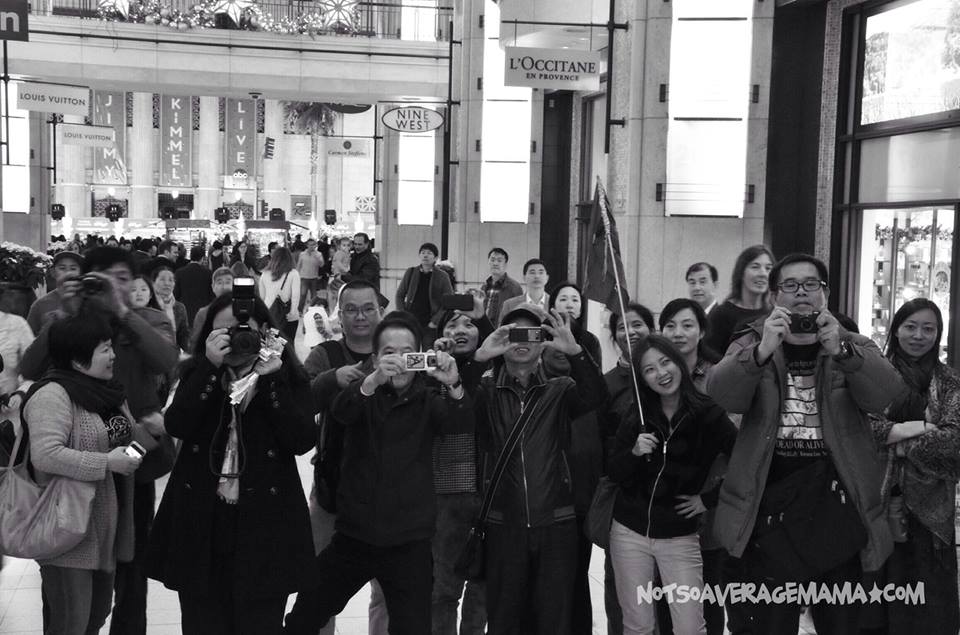 Photo credit Brandi @ NotSoAverageMama.com
I haven't laughed that hard in a long time.  I wonder when these guys will figure out that we really aren't famous celebrities?
After our photo stop, we headed to the white carpet.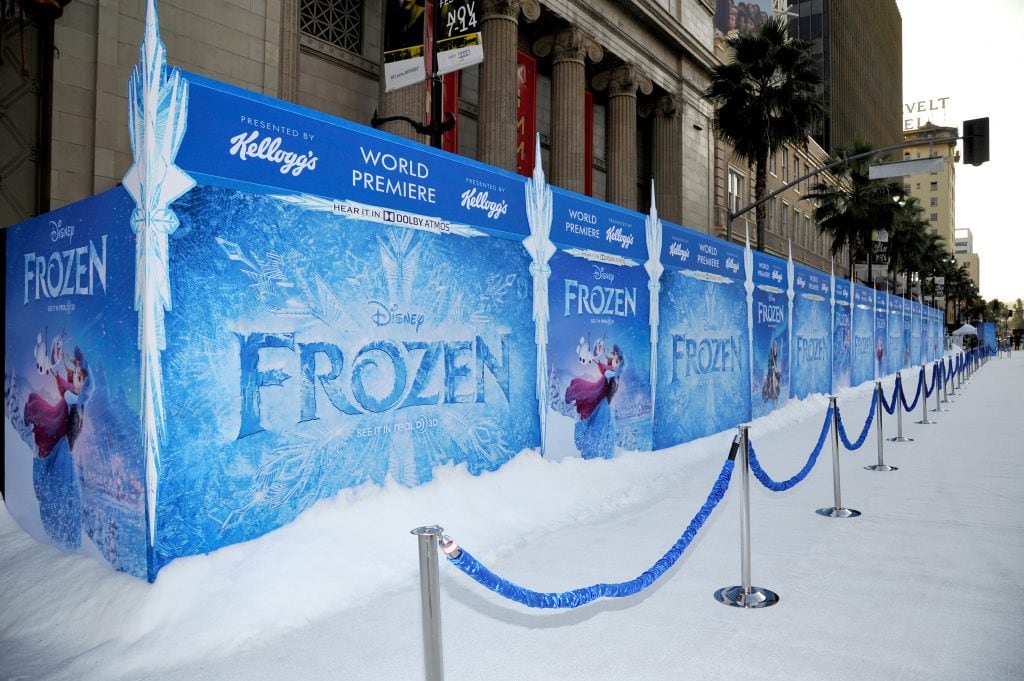 Who says it never snows in southern California?  It did for the premiere!
I hope you love seeing pictures of me because I had to capture this moment forever!  Here I am!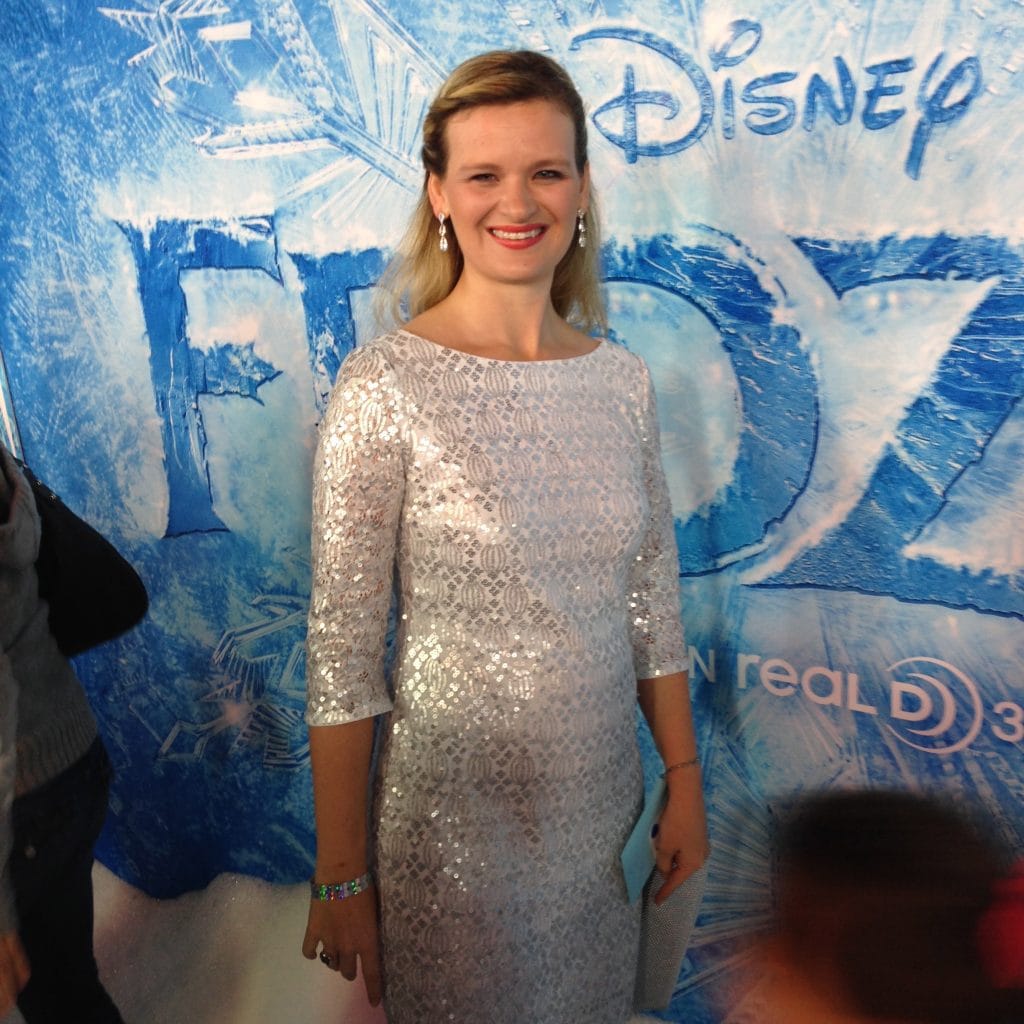 Do you see the little blurry little girl who is running right in front of me?  She is none other than Aubrey Anderson-Emmons (Lily from Modern Family).  A second after this photo was taken, Dax Shepard (Crosby from Parenthood as well as husband to Kristen Bell) walked right next to me.  It was a little bit surreal.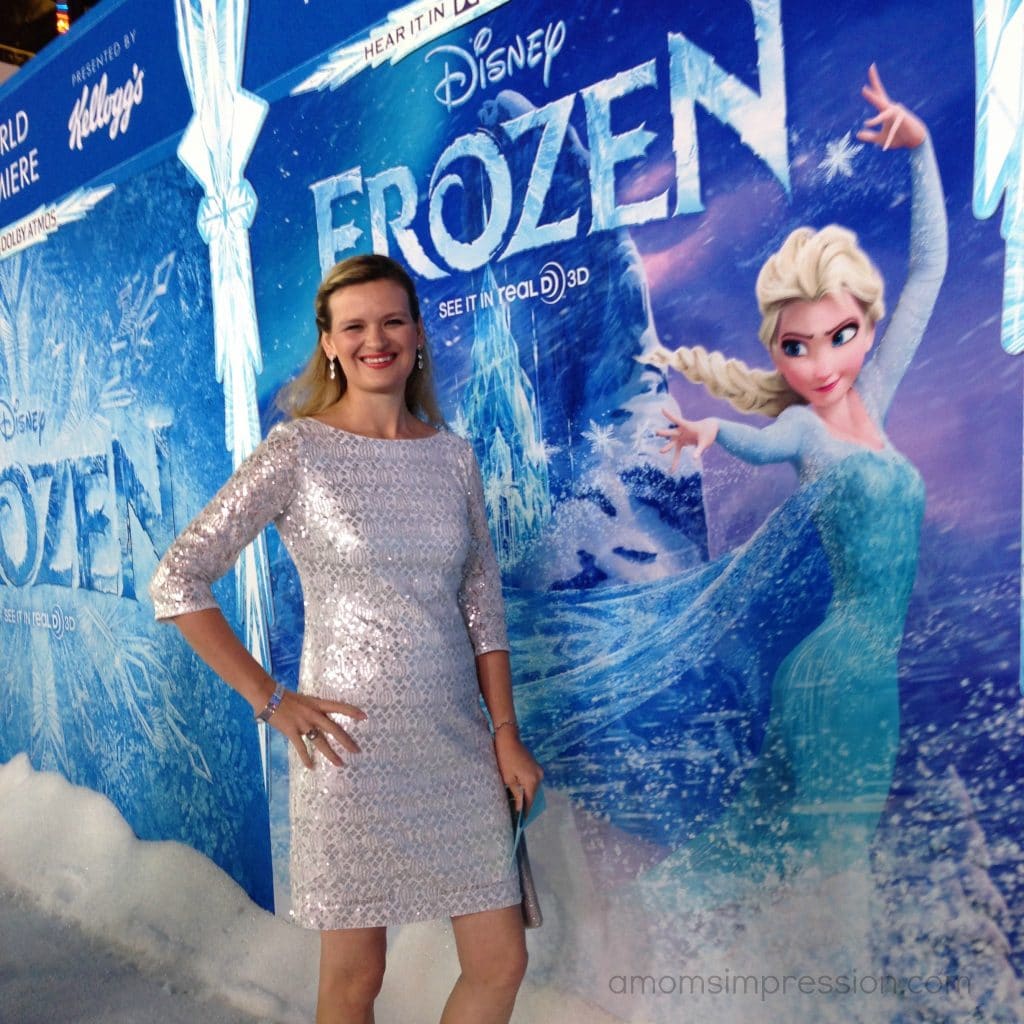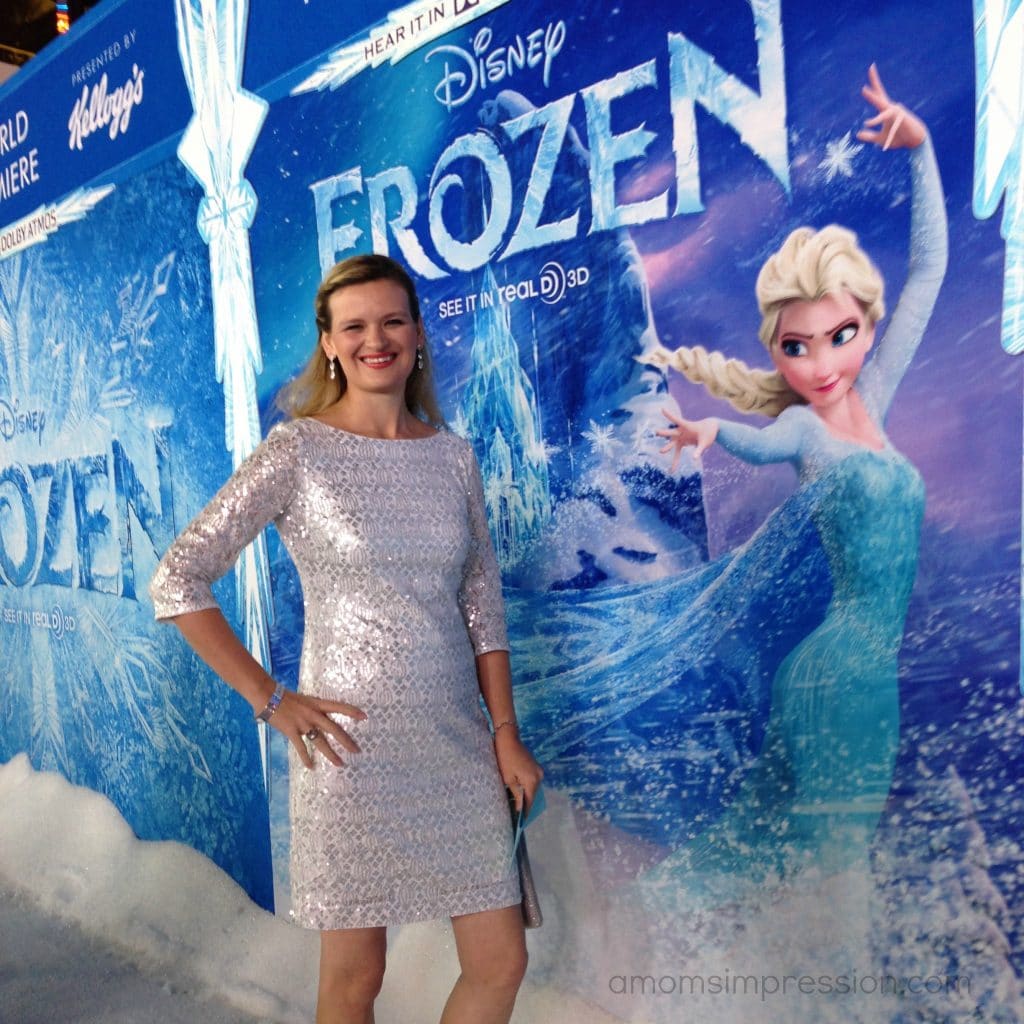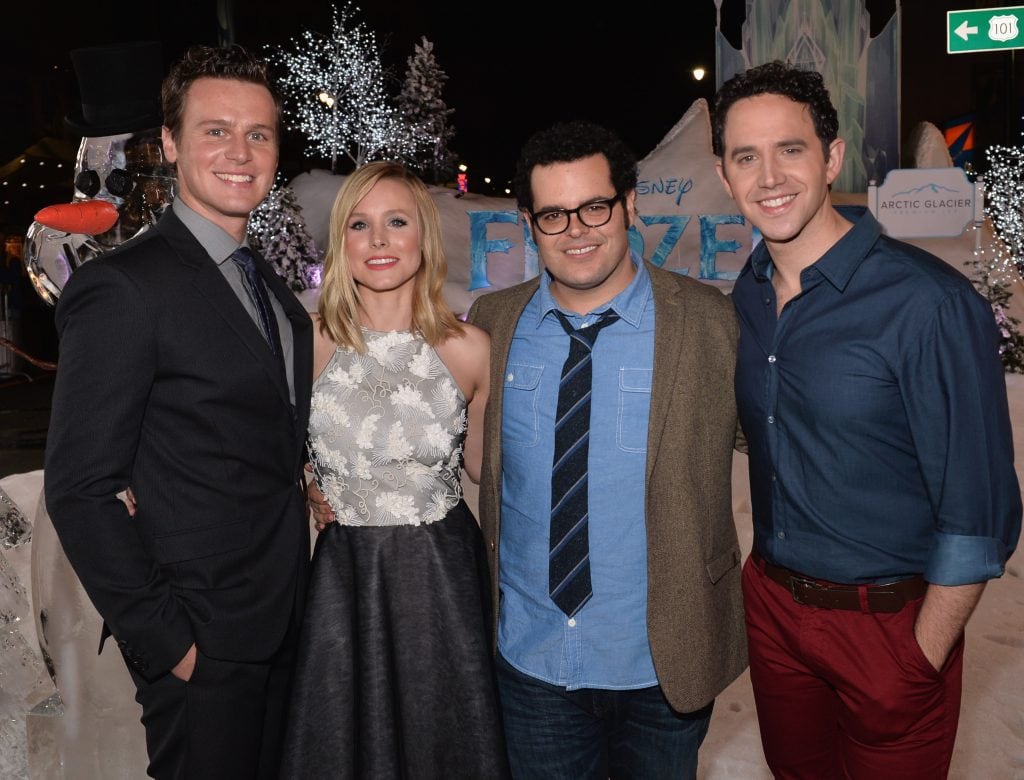 The cast and crew of FROZEN walked the white carpet as well.  Next week I will be sharing my interview with Kristen Bell (voice of Anna) and the week after I will be sharing my experience talking with Santino Fontana (voice of Hans).
After we walked the carpet, we watched the film.  FROZEN was amazing!!!  I will be sharing my full review later next week, but I implore you to make plans this Thanksgiving to watch the film.  It is one of my favorite Disney Movies of all time!
After the movie, the invited guests moved over to the Hollywood Highlands center for the after party.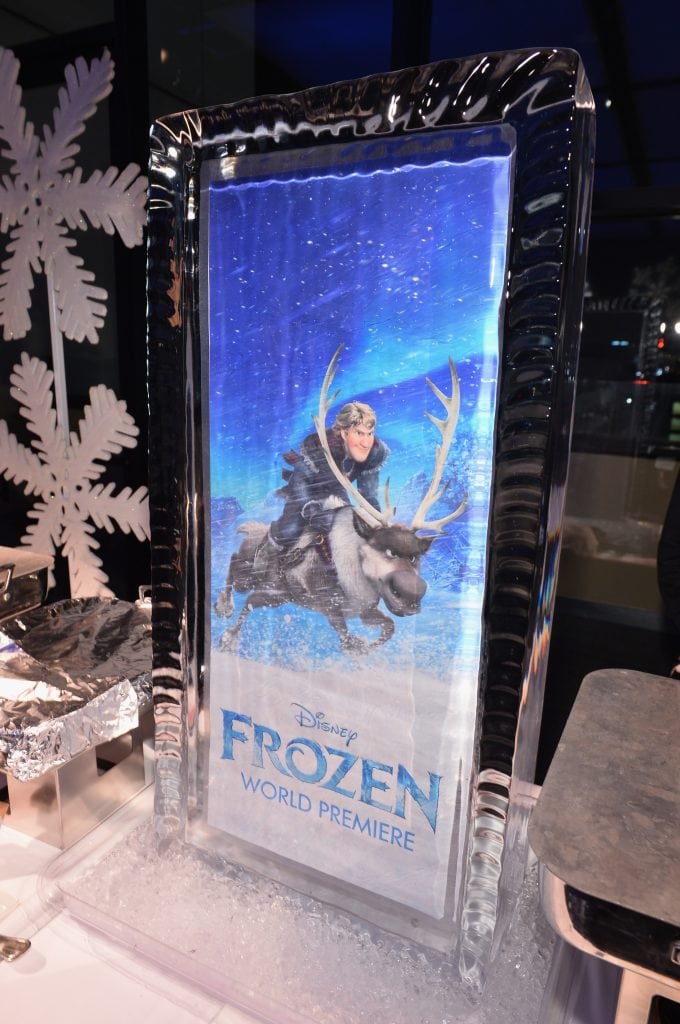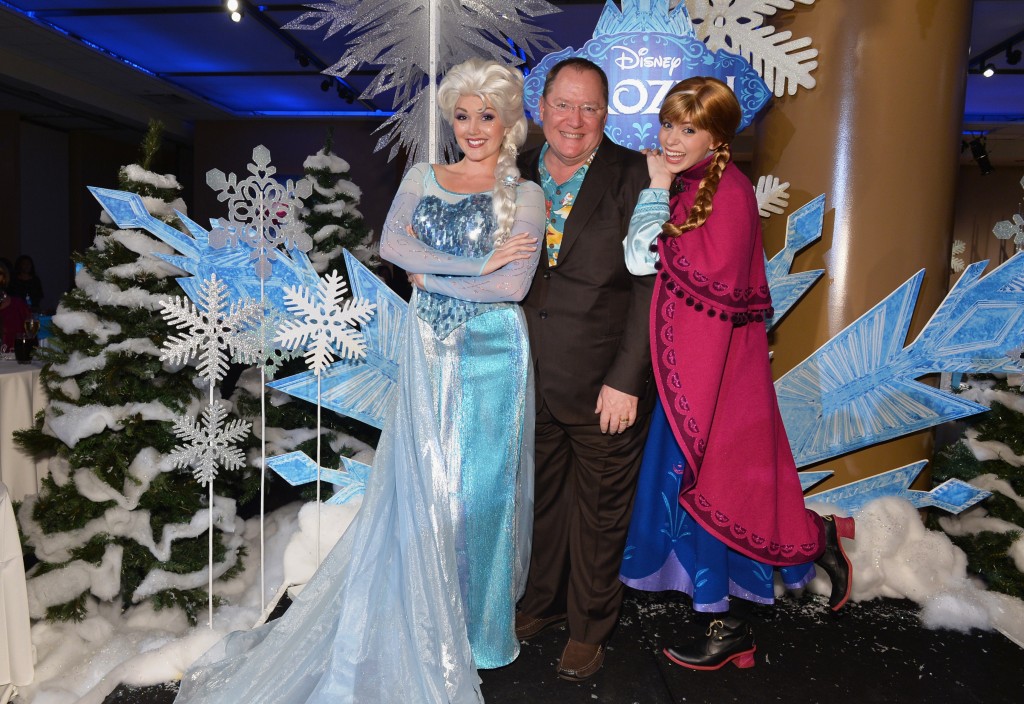 The festivities included snow globe making, picture taking, ice sculptors demonstrating, and some amazing good food!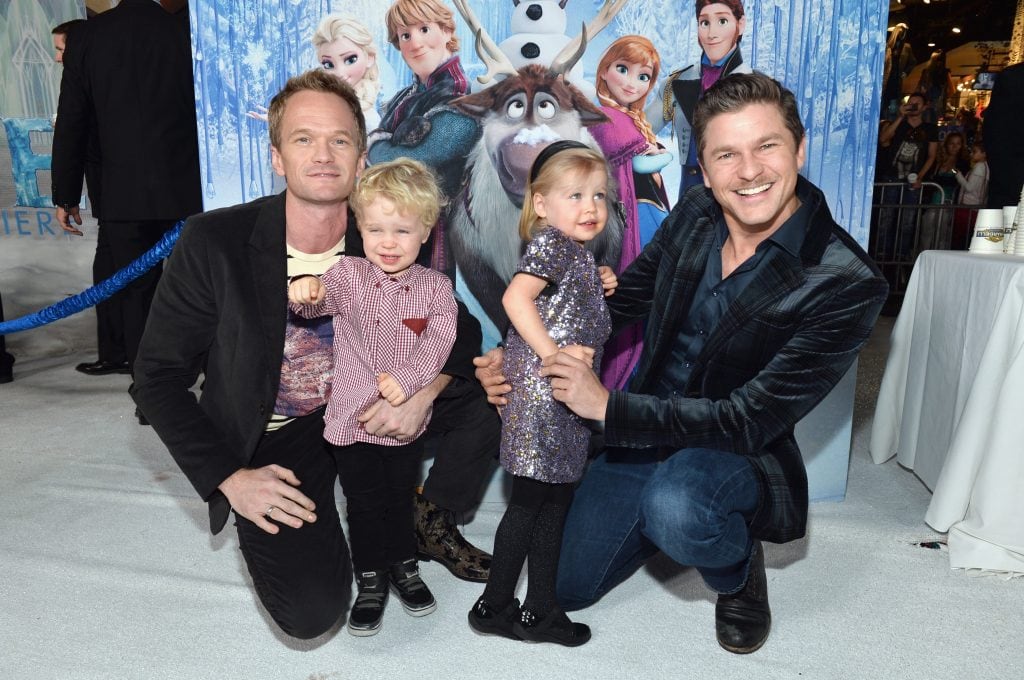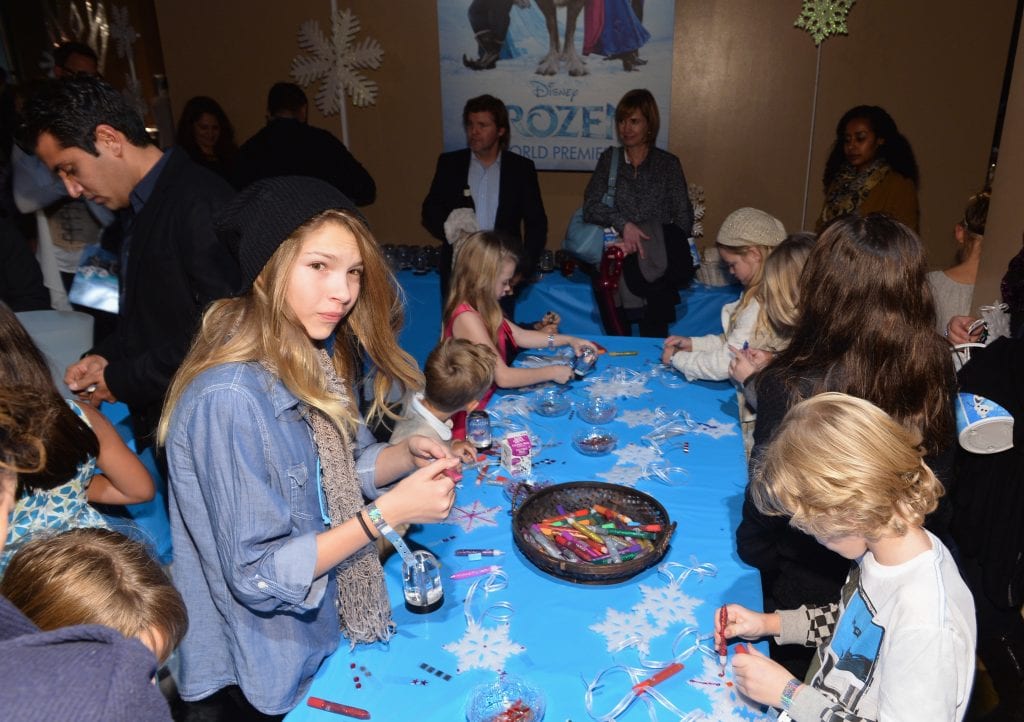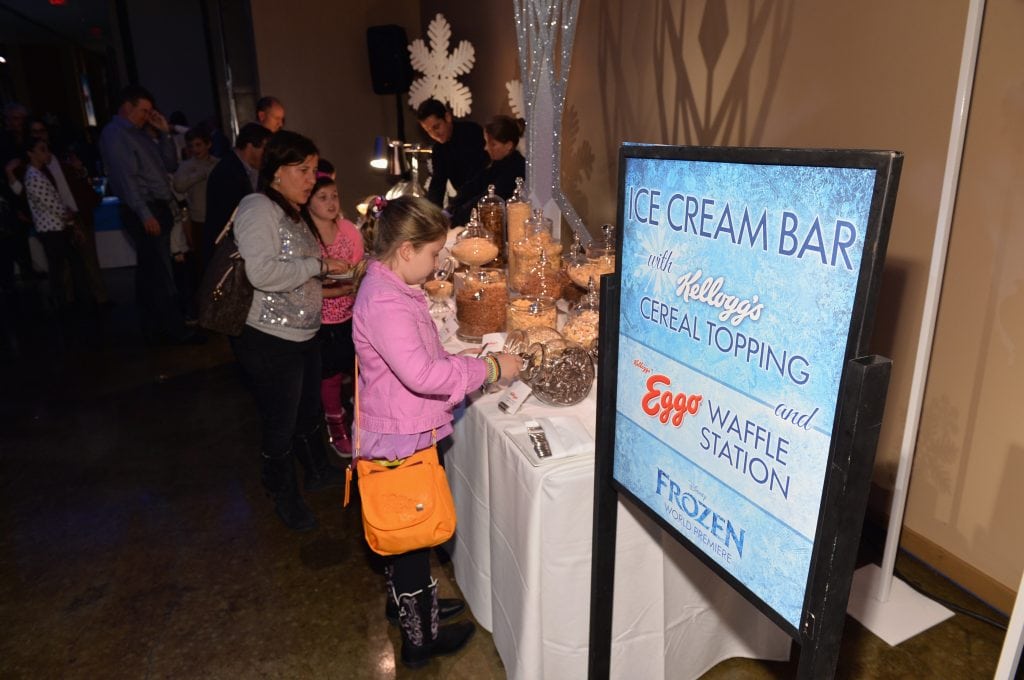 I can not wait to share my thoughts about the movie and tell you about my adventure at the new Ghirardelli Soda Shop attached to the El Capitan Theatre. Be sure to check back next week for more #DisneyFrozenEvent posts and plan on seeing FROZEN when it releases in theaters November 27th!
For now you can visit  the FROZEN website and follow on Facebook for all the Disney magic surrounding this film!