Looking for an easy idea for your Elf on the Shelf? Check out this free printable Christmas activities page that our friendly little elf brought our kids this morning.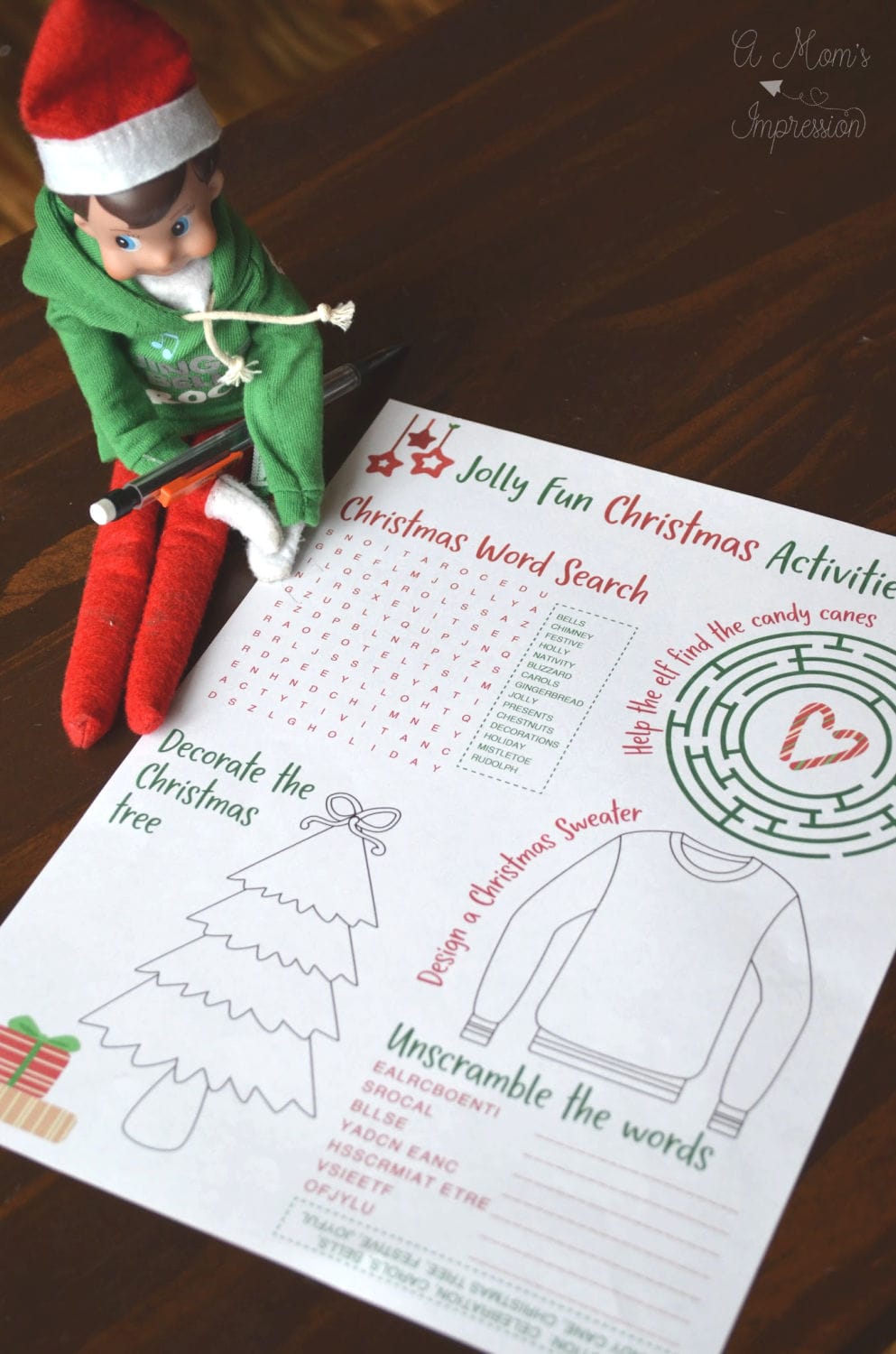 I will be the first one to admit that about halfway through the holiday season I run out of ideas for our Elf on the Shelf. Our elf has some wonderful and great adventures until about 10 days 'till Christmas when mom and dad's imagination is running low.
Last Minute Elf on the Shelf Ideas
Luckily I am an old pro at this and I have several easy Elf on the Shelf ideas including this fun Christmas activity printable. This idea is as quick as printing off the activity page and setting up your elf on the table delivering it to your kids. It takes less than 5 minutes to put together.
This free one page printable has a word scramble, a word search, a maze, and a couple of fun holiday coloring activities. Our elf brings this fun activity page to the kids and gets them started with a pen or a pencil in hand.

Free Christmas Activity Printable
If you don't participate in the Elf on the Shelf tradition, no worries. This free Christmas activity printable is not just for the elf. This is a great printable for parents, grandparents, and teachers to give to kids. To get your copy click here or click on the photo below!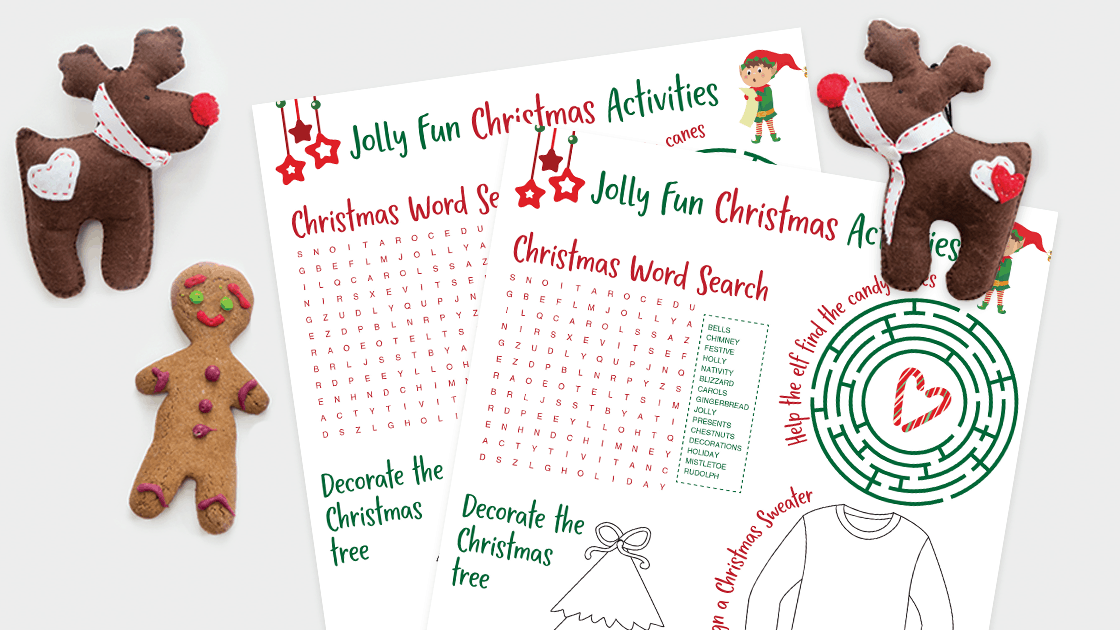 The Elf on the Shelf is just one of the fun holiday traditions my family takes a part in. We also love to make Christmas Cookies to gift to family and friends. We always make a gingerbread house, and we wake up on Christmas morning in matching pajamas to enjoy mom's breakfast casserole that she calls, Christmas casserole.
What are some of your favorite family traditions? Please share with all of us, who knows, maybe you will spark a new family tradition for someone else!
Pin for Later