These 25 Thanksgiving Appetizers are sure to get your Thanksgiving meal started off right! From Apple Compote and Brie Crostinis to Cranberry Jalapeno Bites, there is something interesting here for everyone before the big meal!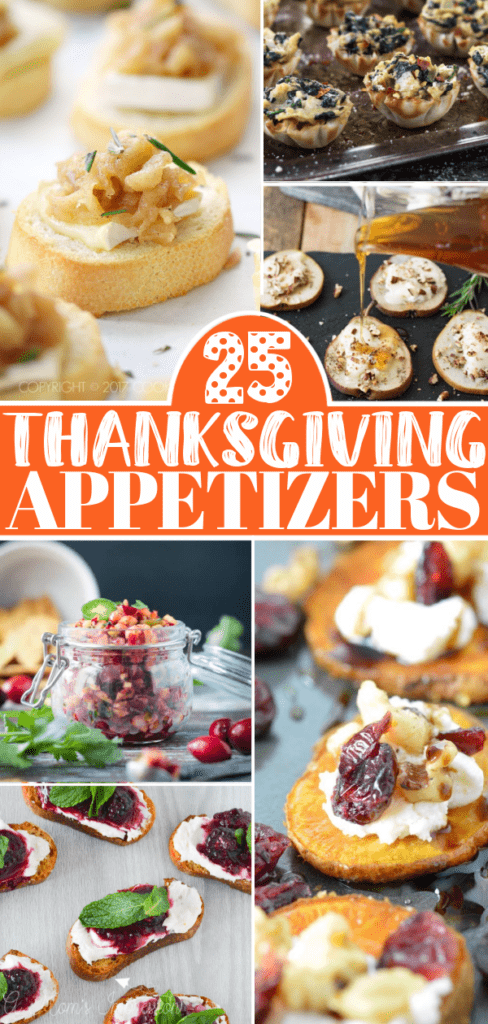 LOOKING FOR MORE THANKSGIVING RECIPES? CHECK OUT MY:
Thanksgiving can be more than just Turkey, Stuffing and Sweet Potatoes! Sure, no Thanksgiving meal would be complete without those staples, but giving your guests these fun appetizers can really give your festivities an extra spark! There are so many great Fall flavors and Autumn colors to play with during this season. The sky is the limit! So, I've looked around and found some of the most interesting Thanksgiving Appetizers for your next holiday meal. Gobble Gobble!
25 Thanksgiving Appetizers