Bring some flair to the final course of your feast with these 31 Thanksgiving Desserts. Move over traditional Pumpkin Pie! Prepare to make room for a Caramel Popcorn Cake, Cranberry Apple Crisp or Caramel Apple Bars! These are 31 recipes that I'm sure will be the star of your dessert table!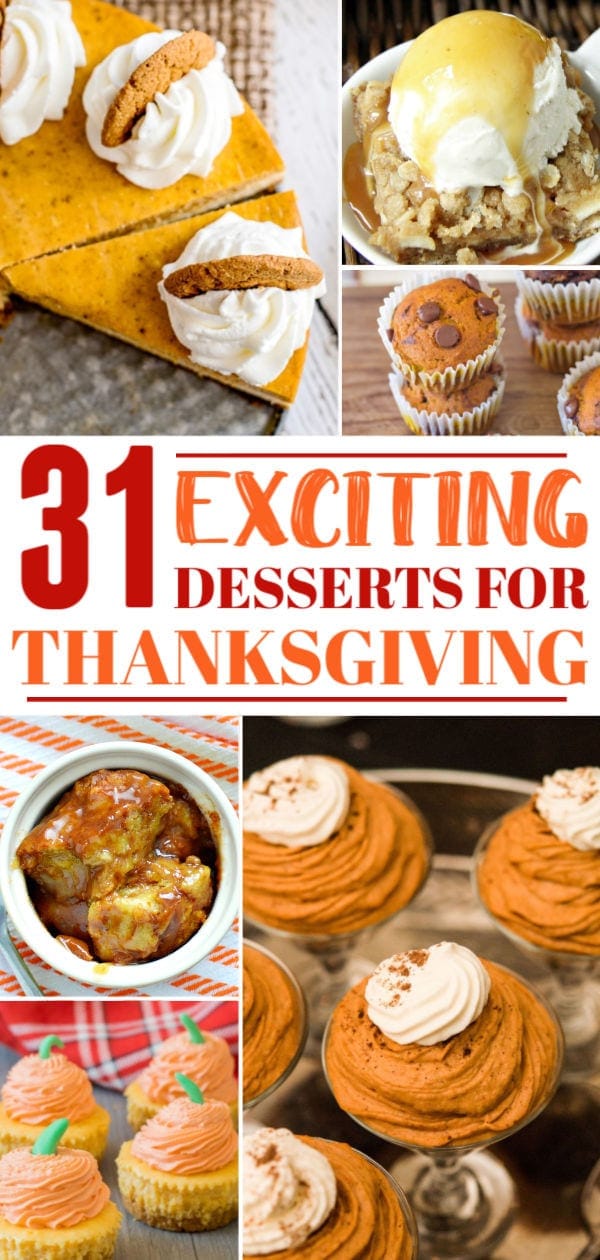 LOOKING FOR MORE THANKSGIVING RECIPES? CHECK OUT MY:
Sure, when I think of Thanksgiving Desserts, I think about Pumpkin Pie, Pecan Pie or even Apple Pie. And, don't get me wrong, there is nothing at all wrong with these desserts. In fact, no Thanksgiving Dinner would be complete without them. But, I was curious to see what other Thanksgiving Holiday dessert recipes there were out there in case I wanted to bring something a little bit different to the table this year.
Well, I was completely amazed by all the creative Thanksgiving Dessert Recipes that I found out there! I had no idea that there would be that many.  There is a lot of recipes that I'd never have dreamed of making. I'm glad someone did. I'm going to need to celebrate Thanksgiving more than once per year in order to get to all of these desserts!
31 Thanksgiving Dessert Recipes