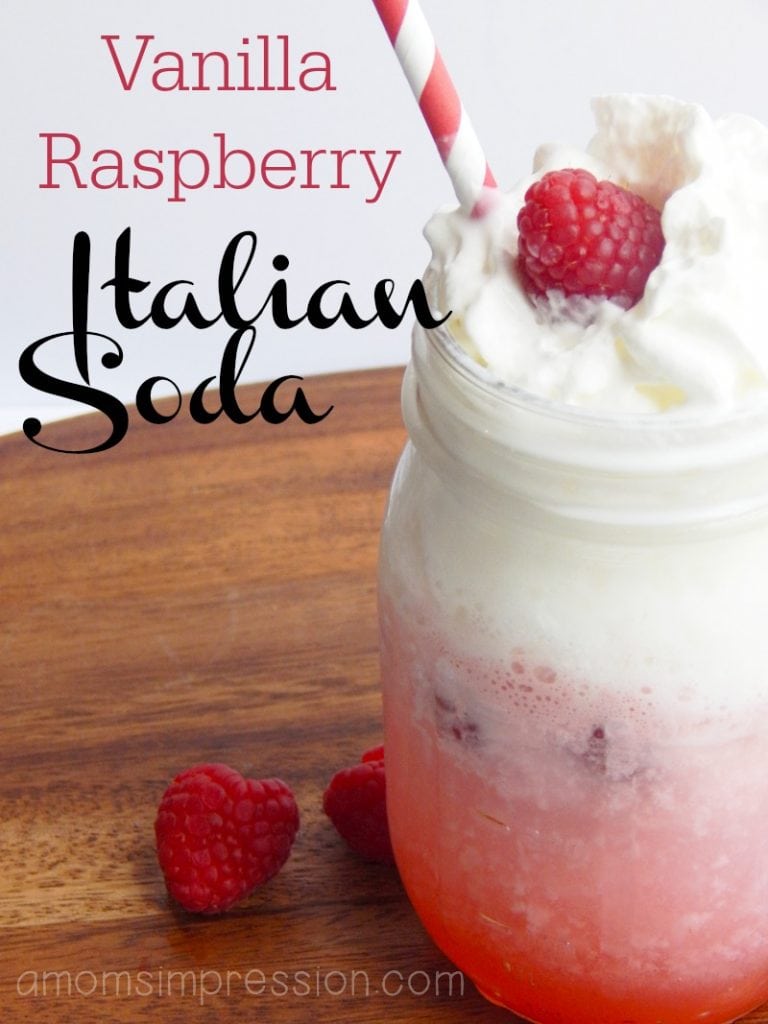 Its summer time and who doesn't love a refreshing beverage to share with family and friends?  We love to entertain and make fun recipes during our summer break.  I thought making this Vanilla Raspberry Italian Soda would be a fun project for the kids and I to do and I wasn't disappointed.  I love how simple and easy this is to make and it has a huge payout. Your summer guests, adults and kids alike, will love sipping one of these!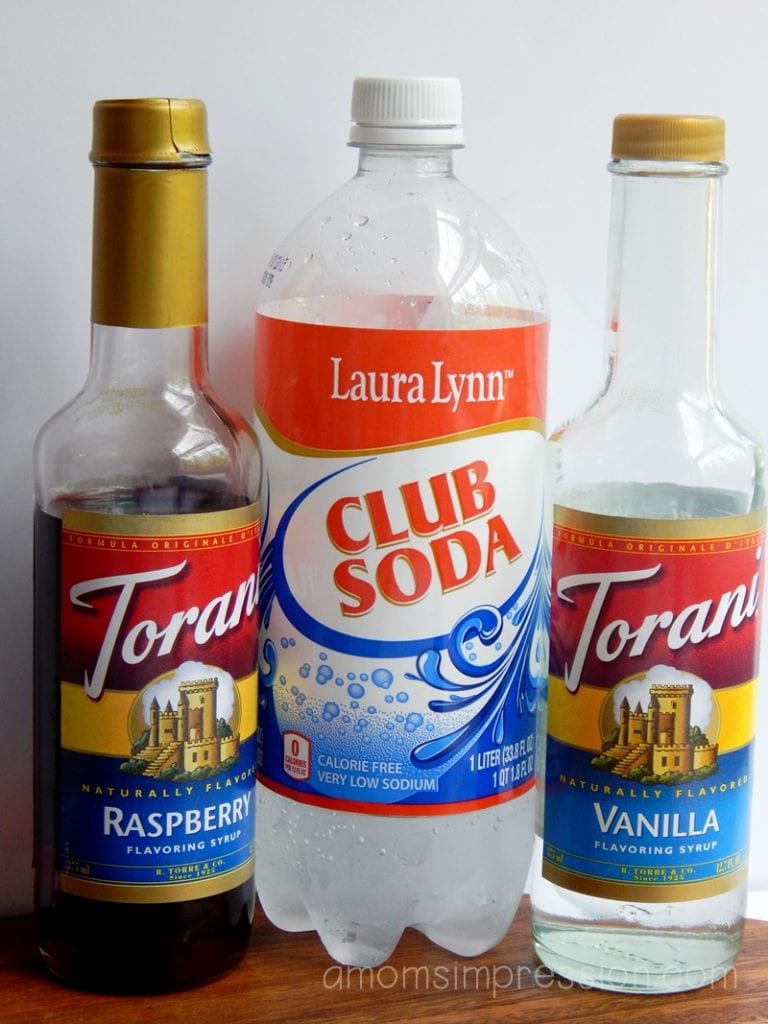 Ingredients
Raspberry Syrup-I used Torani
Vanilla Syrup-I used Torani
Half and half
Club soda
Ice
Fresh Raspberries
Whip cream-optional
Directions
This recipe can be made to your liking. It is easy to switch out the syrup for something that your family enjoys. Very simple and not hard to mess up on, just follow the simple steps.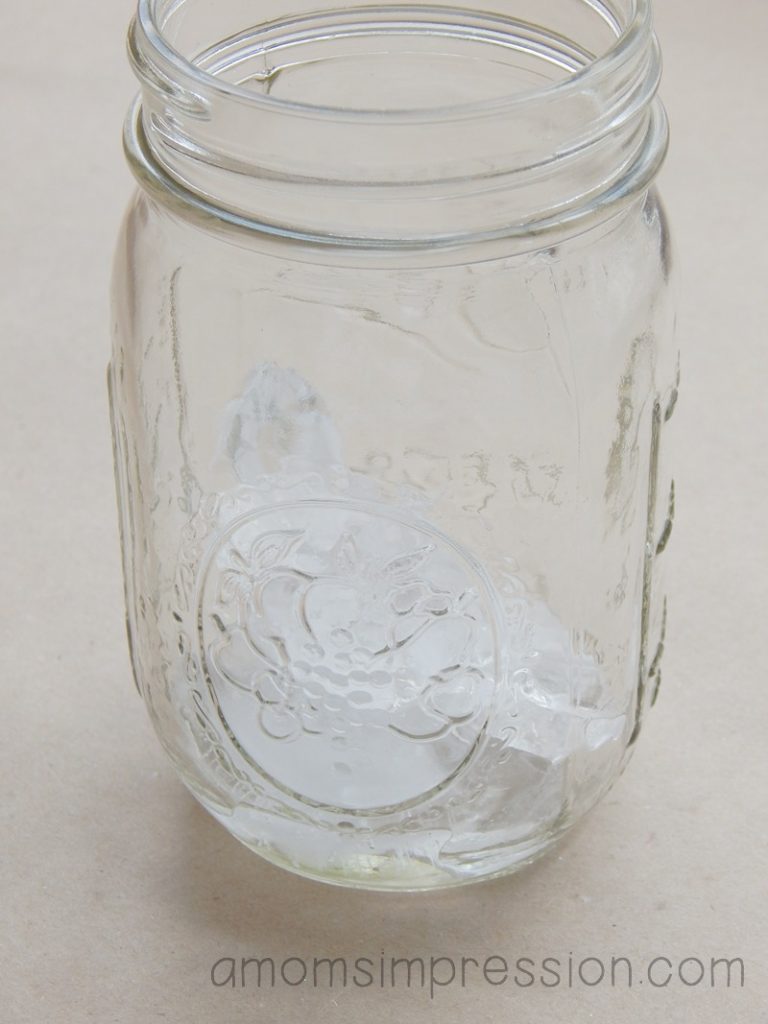 Add ice to desired cup.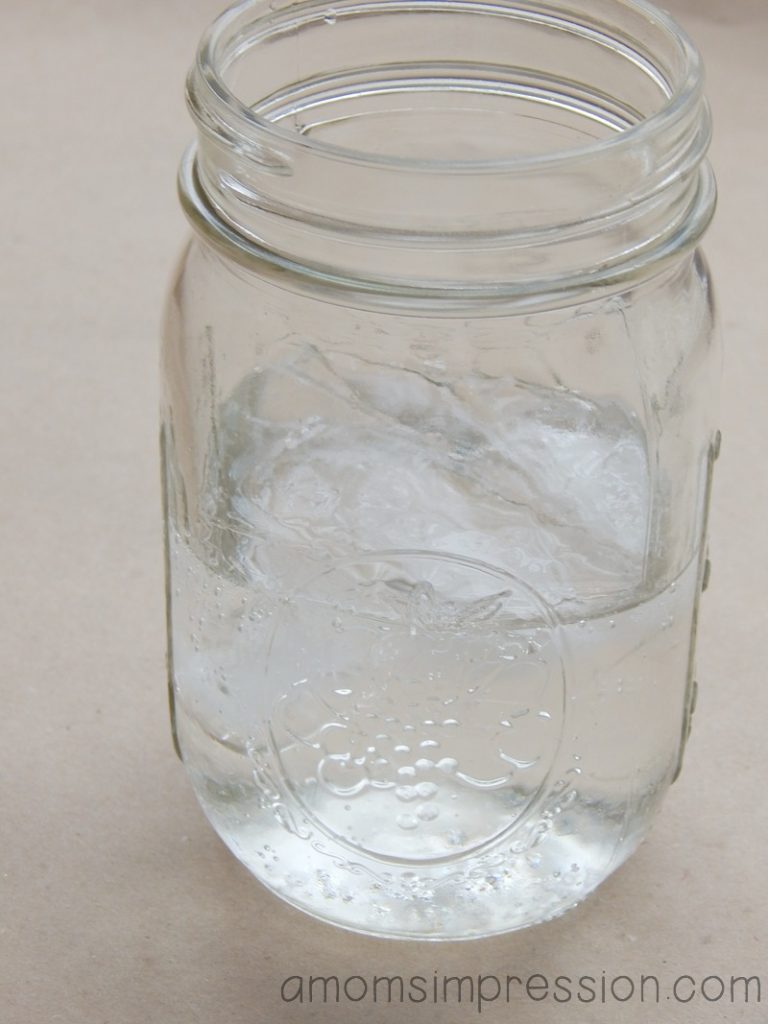 Pour club soda into cup until it's about 1/2-3/4 full. If you are not going to top it with whipped cream you can fill it up a little more than this.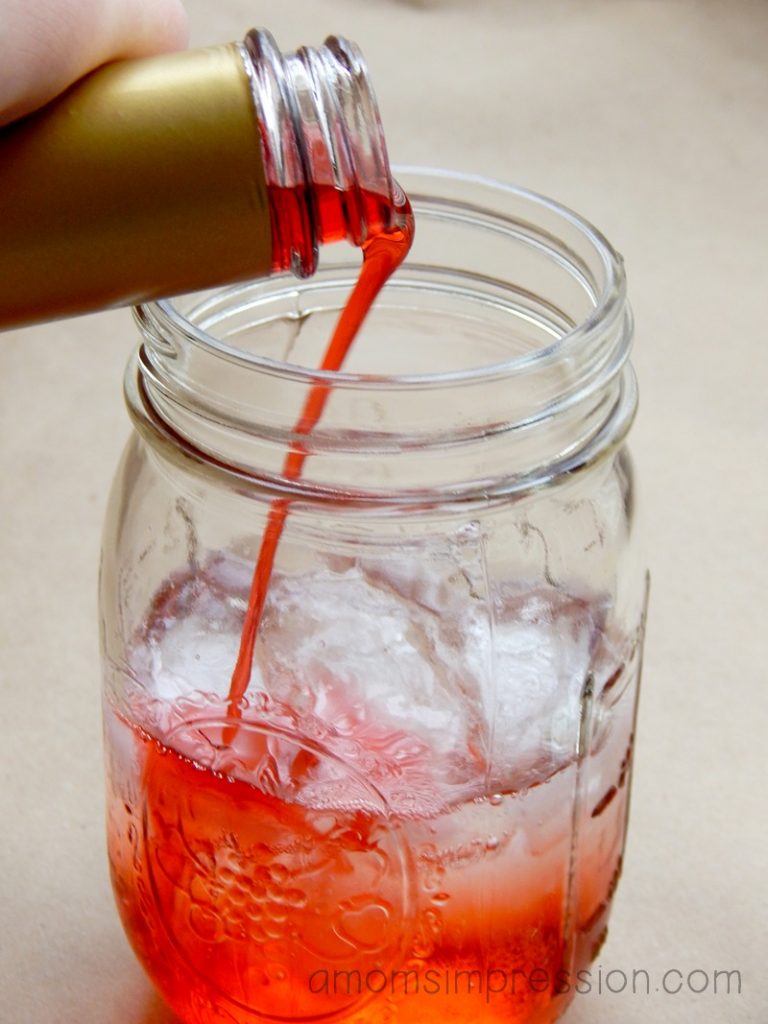 Pour in a little bit of the raspberry syrup. I added about a tablespoon if that gives you some kind of guide to go by.  You can always add more later so if you aren't sure I would lean toward the conservative side.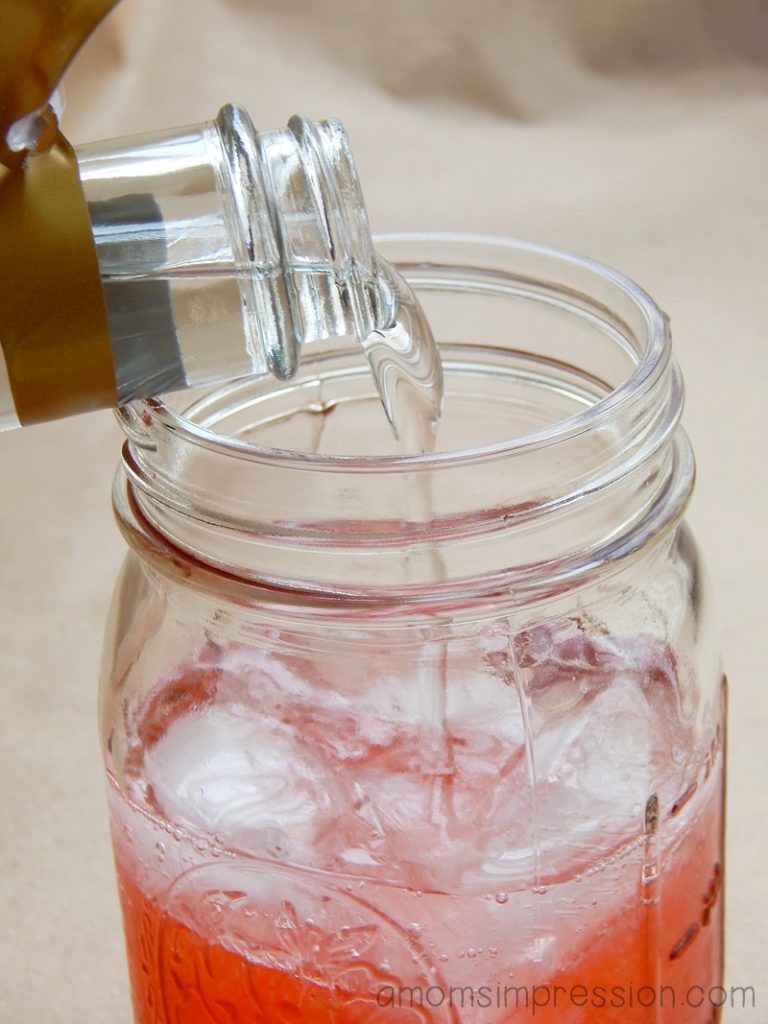 Then add twice as much vanilla syrup in.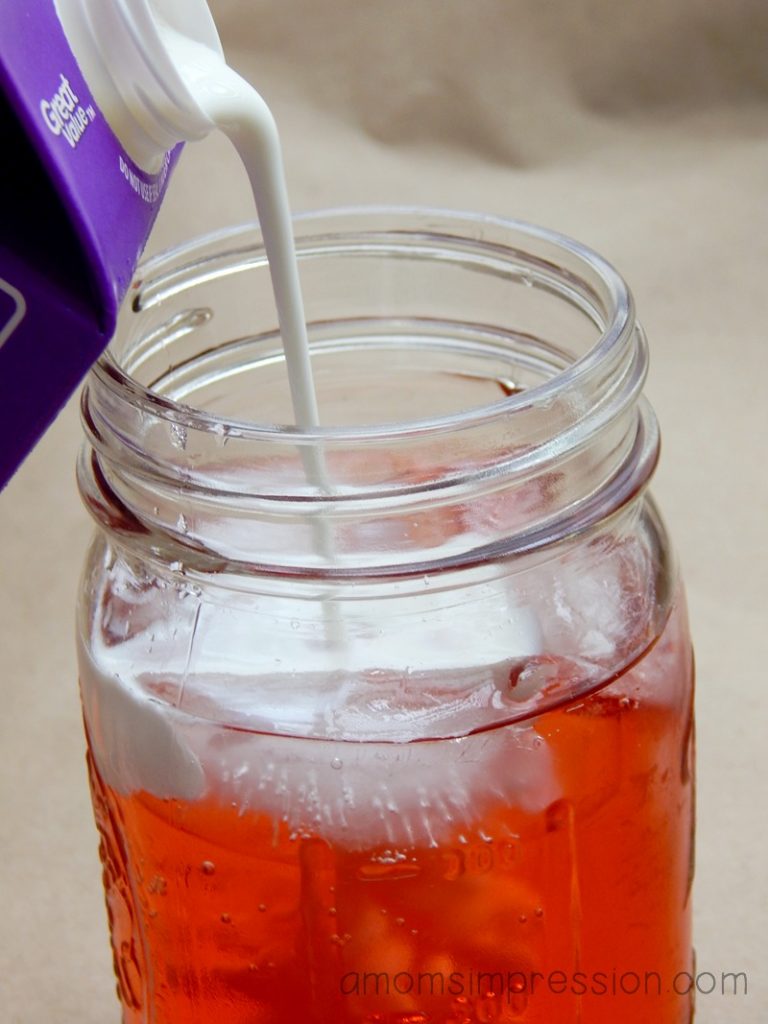 Lastly pour in a little half and half (Yummy).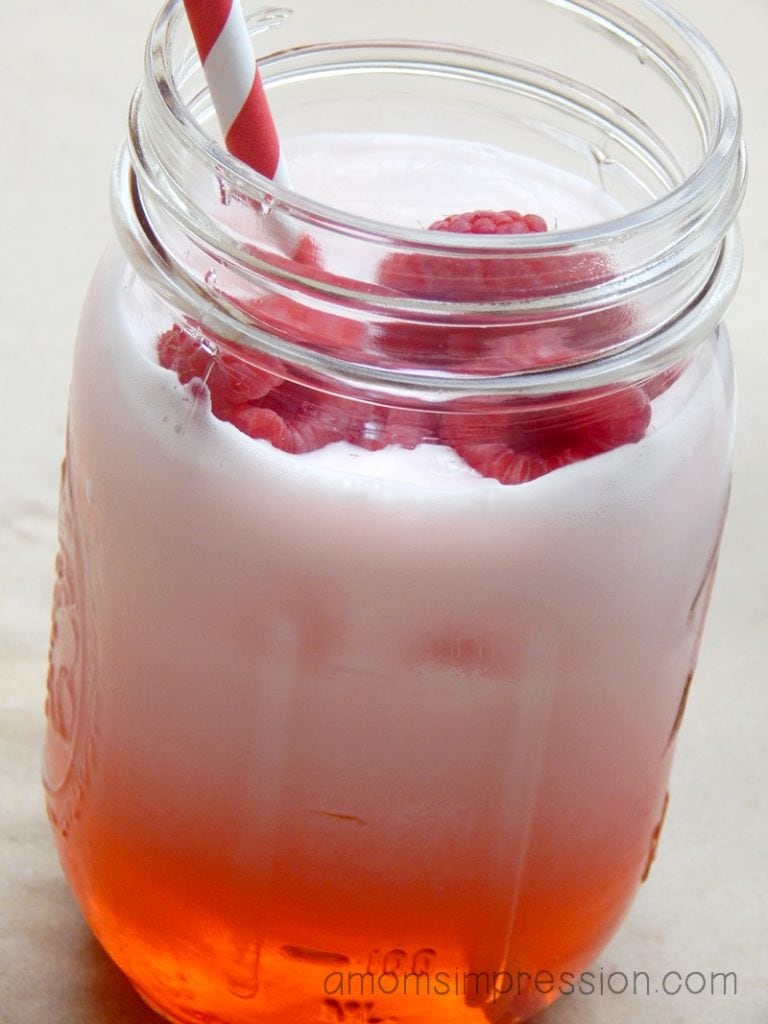 Add some fresh raspberries and whip cream and drink with a fun straw!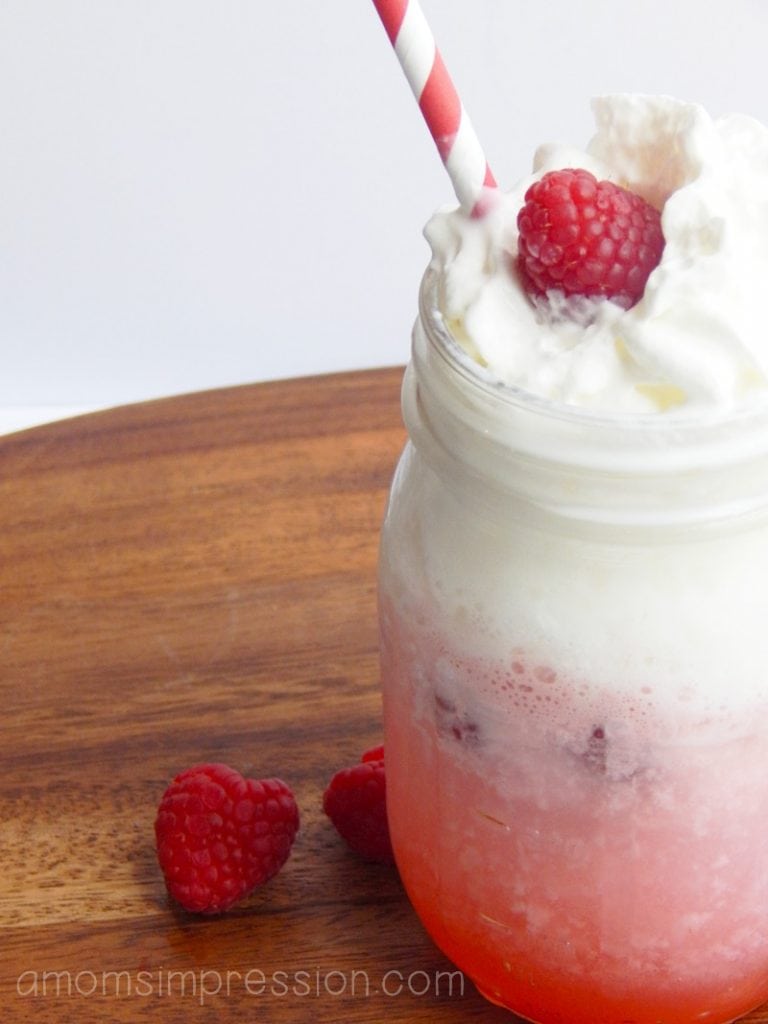 There are so many variations you can do with this recipe.  Try adding some blueberries for a red, white, and blue festive drink for the 4th!  Any way you enjoy it you are going to be the star of your summer gathering, even if it is just you, the kids and your dog!
Happy Summer, Enjoy!