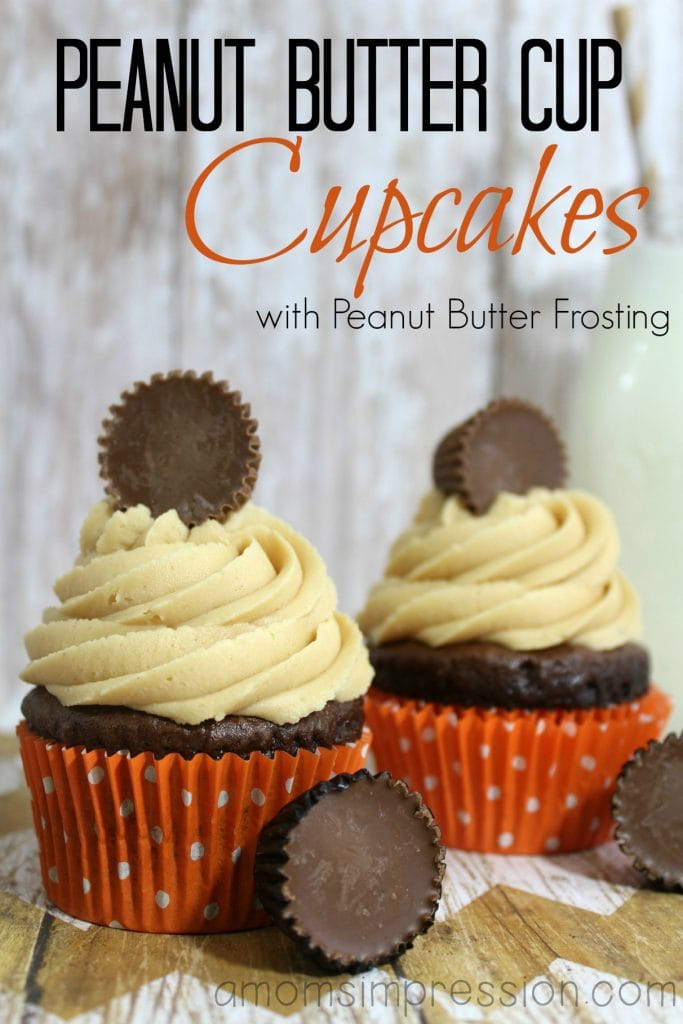 There is not another combination on earth I love more than chocolate and peanut butter. My dessert of choice will almost always have peanut butter and chocolate in it!  I think you and your family will love these Chocolate Peanut Butter Cup Cupcakes with Peanut Butter Frosting just as much as mine does!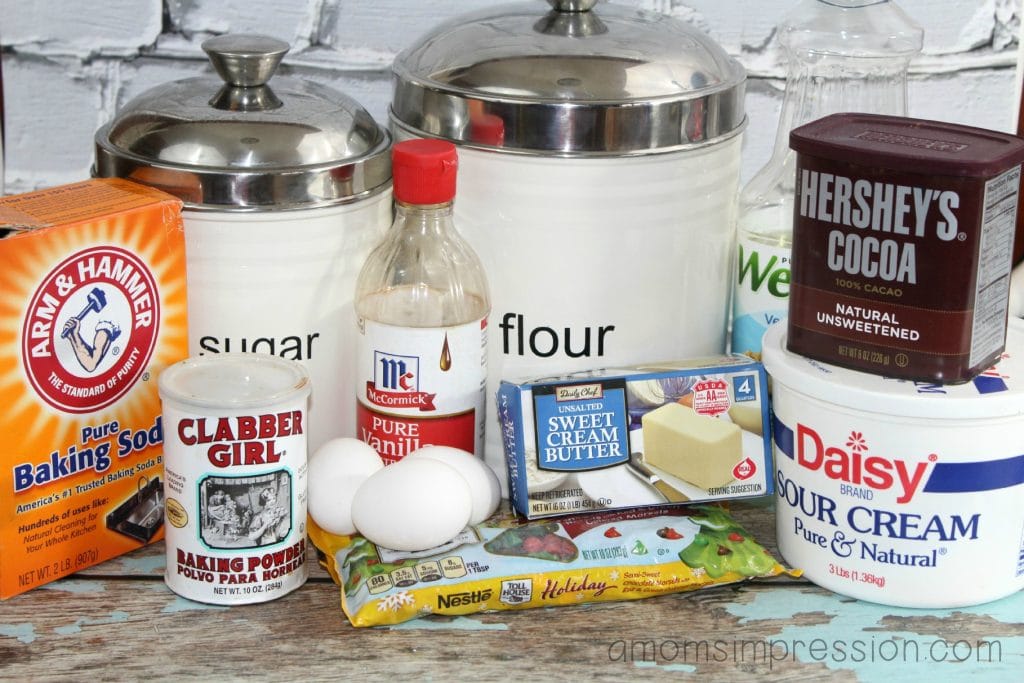 Chocolate Cake
Ingredients 
1/4 C unsalted butter ( room temp )
1 C sugar
1 C chocolate chips
2 LG eggs ( room temp )
2 LG egg yolks ( room temp )
1/2 C vegetable oil
2 tsp vanilla extract
1/3 C sour cream
1 C flour
1/2 tea salt
1/2 tea baking soda
1/2 C cocoa powder
1/2 C water ( room temp )
15-20 Reeses cups med. size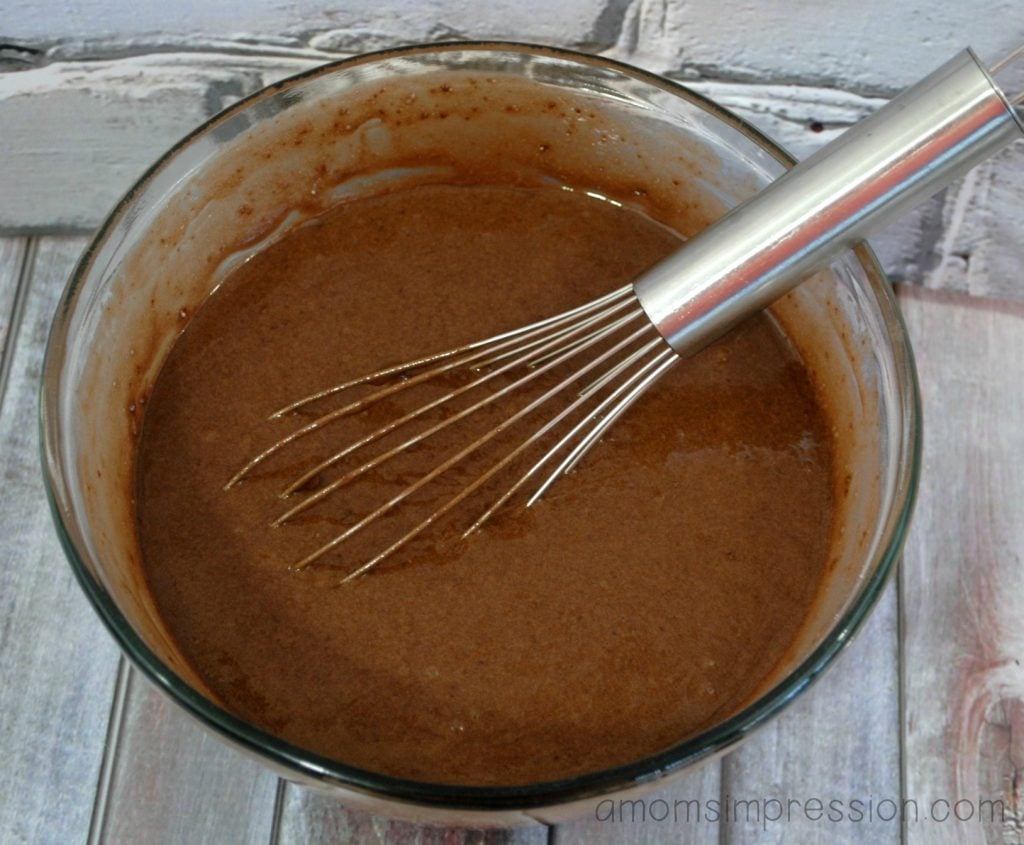 Directions 
In a medium-sized mixing bowl or the bowl of a stand mixer, mix butter and sugar.
Melt the chocolate in the microwave or in a double boiler.
Add chocolate to the butter/sugar mix and combined.
Add in eggs and egg yolks one at a time mix.
Add in oil, vanilla, and sour cream mix.
Sift flour, salt, baking soda, and cocoa powder into a separate medium bowl.
Add dry ingredients to wet ingredients, mixing all together.
Mix in water.
Line a cupcake pan with cupcake liners.
Fill each liner 1/2 of the way full with Chocolate cupcake mix.
Place 1 Reese's peanut butter cup in each liner pushing lightly on it so it sinks into the cake mix.
Now top of each cupcake liner with more chocolate cupcake mix so its 3/4 of the way full.
Place in oven for 15-20 minutes.
Use a stick or sharp knife poke in center of a cupcake if it comes out clean it is done.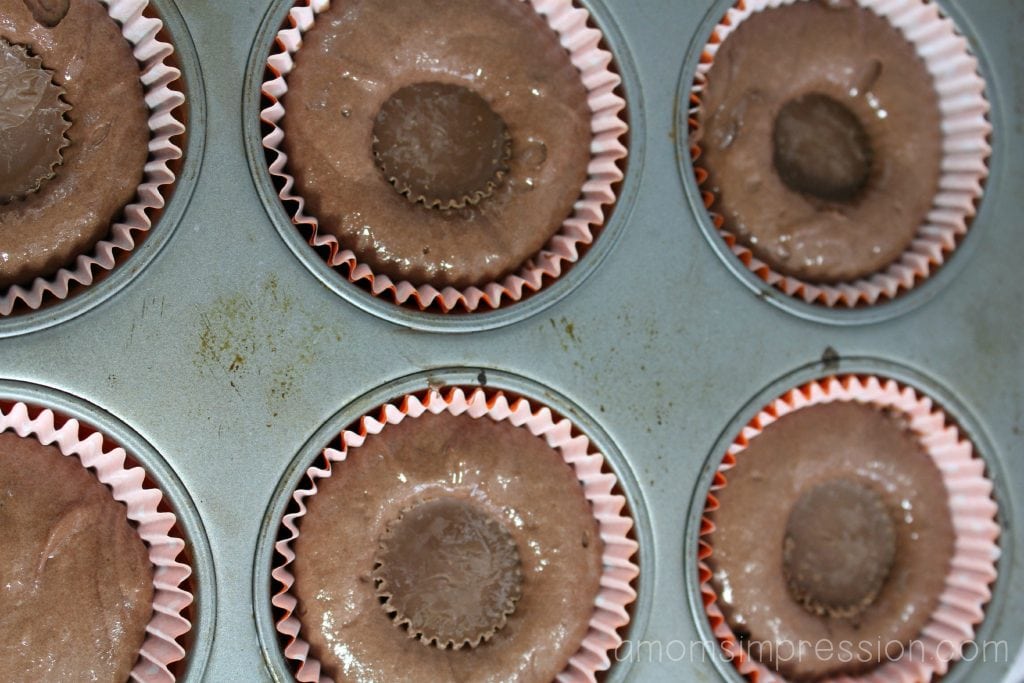 Peanut Butter Frosting
3 sticks butter (room temperature)
1 cup peanut butter
4 cups powdered sugar
2 tea vanilla
3 TBSP heavy whipping cream
Reese's peanut butter cup mini's to decorate on top
Directions
Add both the butter and peanut butter and beat on med. speed until smooth.
Add the powdered sugar one cup at a time and mix with the other ingredients.
Add in the vanilla and the cream and beat on med. speed until all ingredients is light and fluffy.
Place frosting in a pastry bag and pipe onto the top of the cupcakes.
Top with a mini Reese's peanut butter cup.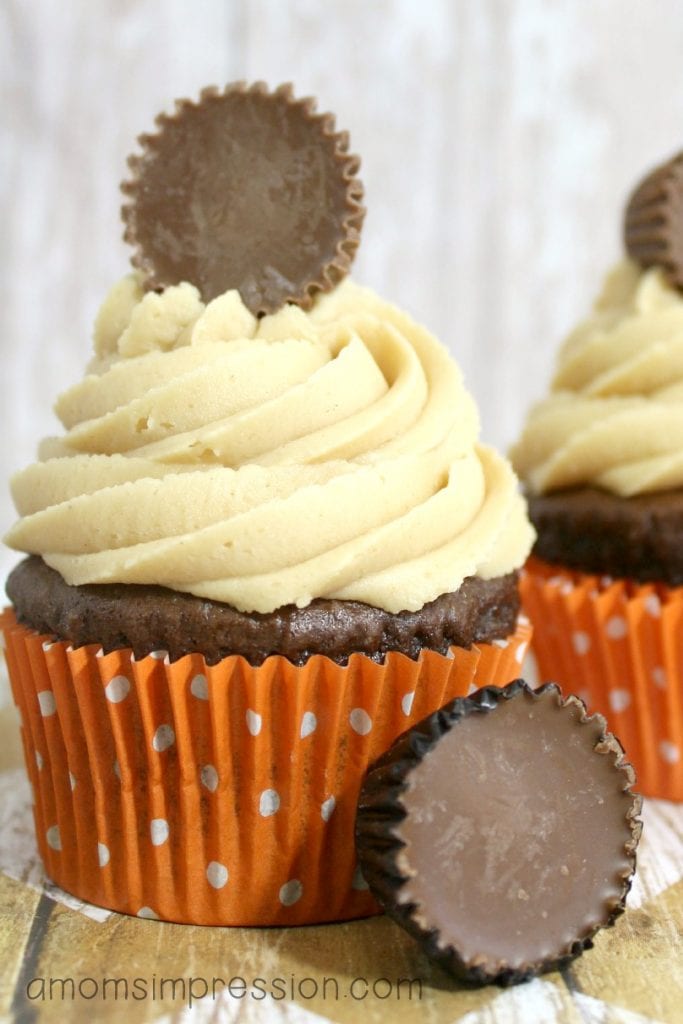 Enjoy!