This easy no nut carrot cake cupcake recipe is made with homemade ingredients from scratch. The addition of applesauce makes these super moist and delicious. Top with your favorite cream cheese frosting.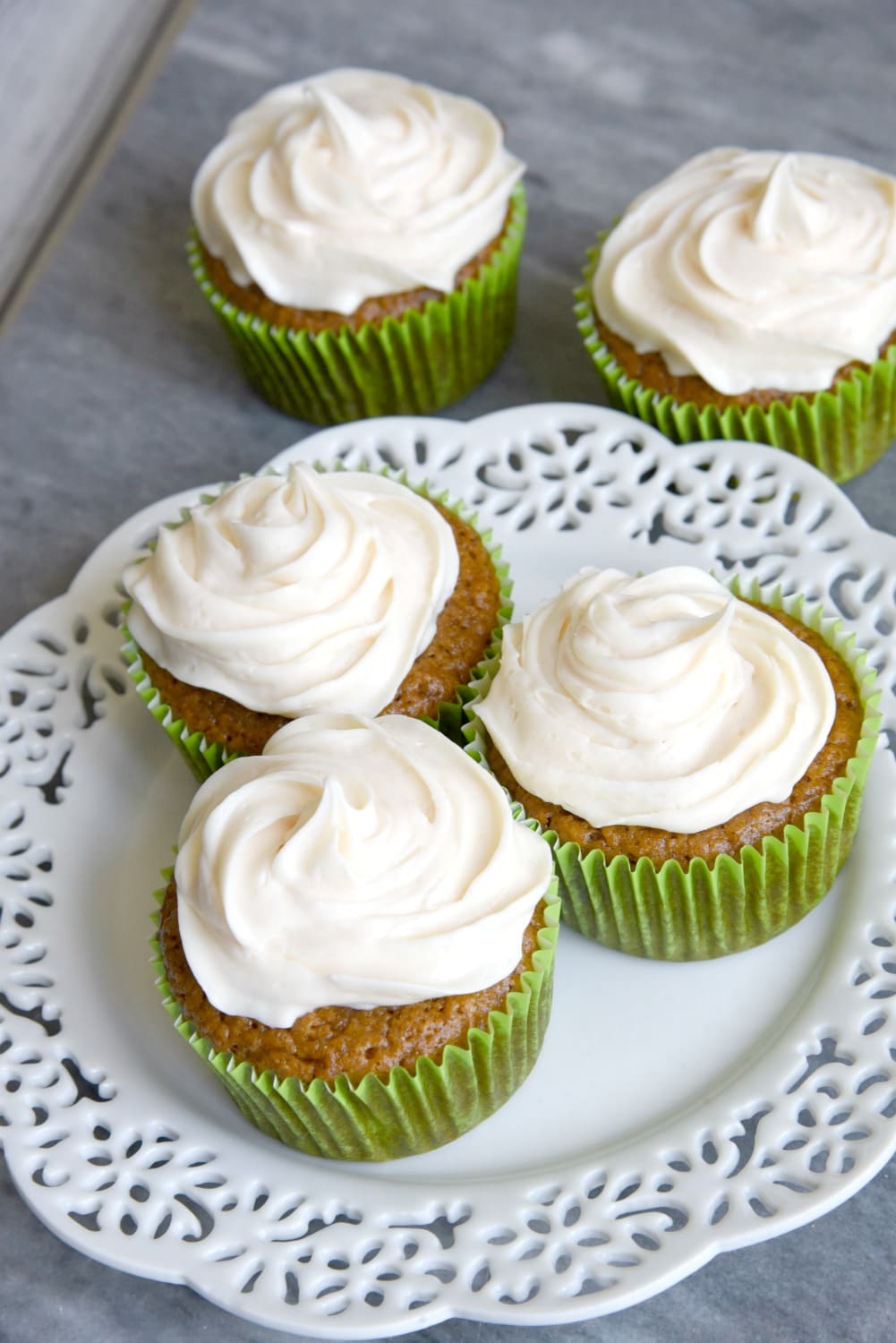 As I start thinking about the seasons changing, I get a little excited.  I love fall and all the delicious flavors that go with it.  Fall means pumpkins, apples, carrots and spice! It is a delightful time of the year. Today I am sharing the ultimate carrot cake cupcake recipe with you guys, you can thank me later.
I have made a few carrot cake cupcakes in my lifetime and this one is by far the best!  Because of a nut-allergy in my home, I make them nut-free so we can all enjoy them. The spices in the cake are warm and delicious and my mouth waters every time I think about them.  This is a recipe that I am sure to make at least once a year.
No Nut Carrot Cake Cupcake Recipe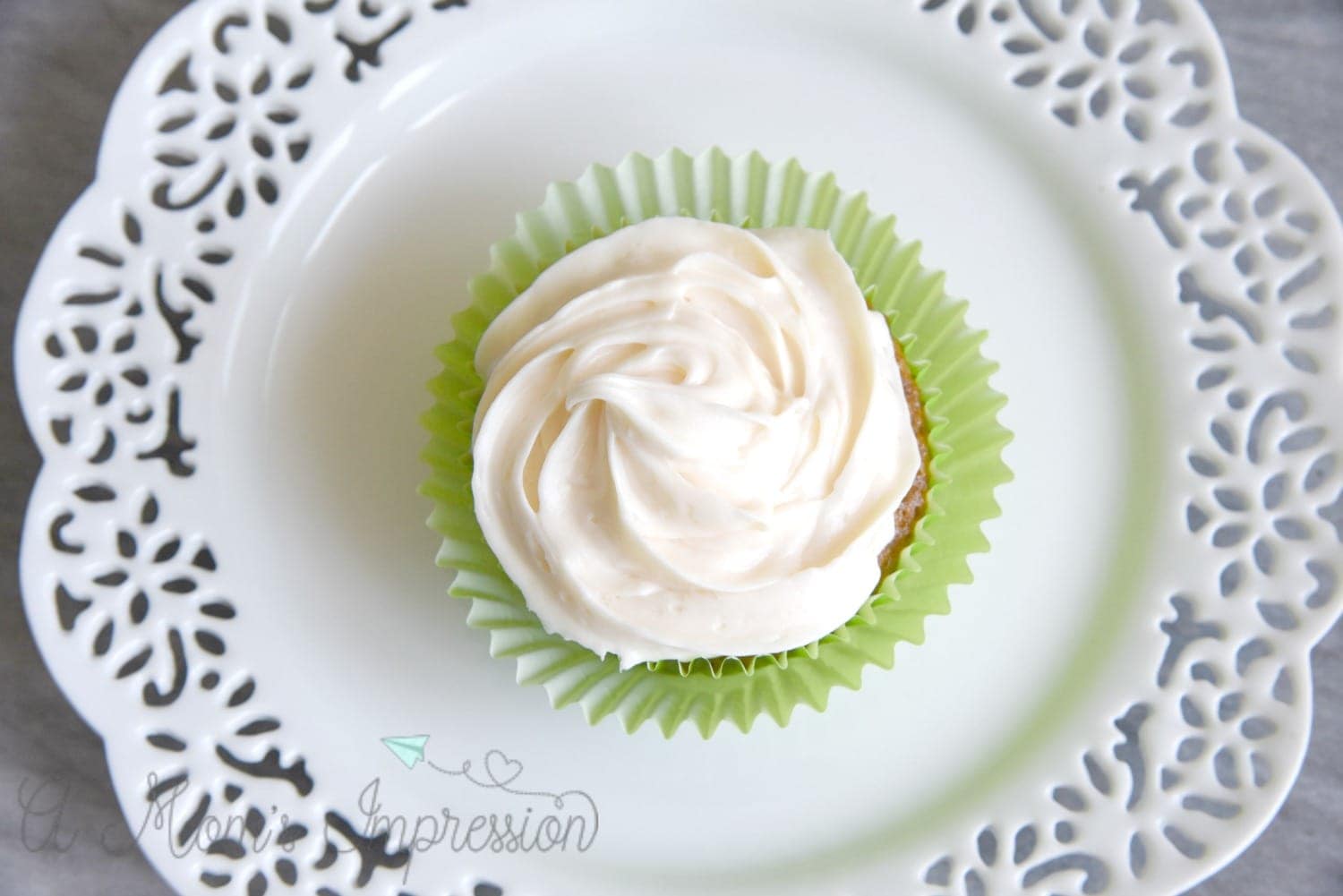 Ingredients
1 1/4 cups flour
1 tsp. baking soda
1/4 tsp. salt
3/4 tsp. ground cinnamon
1/4 tsp. ground nutmeg
1/4 tsp. ground ginger
1/4 cup canola or vegetable oil
1 cup packed brown sugar
2 eggs
1/2 cup applesauce
1/2 tsp. vanilla
1 1/2 cups shredded carrots
Your favorite cream cheese frosting
Directions
Preheat oven to 350ºF. Place cupcake liners in a standard muffin pan.
Whisk together the first 6 ingredients in a medium mixing bowl.
In a larger mixing bowl, whisk the brown sugar, eggs, and oil together adding the carrots, vanilla, and applesauce as you go. Fold in the dry ingredients and mix until combined.
Scoop batter into muffin cups and bake for about 20-24 minutes or until done.
Cool Completely.
Using a Pastry Bag, top each cupcake with frosting. I used a pre-filled bag of frosting.
Enjoy!