I'm not sure what has happened in our house, but my son has turned into my good eater and my daughter has taken over his picky eater ways.  It took about 8 years for my son to come around so I figure we have about 3 more years of fussiness from our youngest.  Having a picky eater in the family can be difficult but I am experienced so I am armed with mom sneaks and food tricks to help keep her healthy.
One of my "tricks" is to have my daughter cook with me.  She loves to help her mom in the kitchen and when she does she is more willing to try new things. She is pretty proud of herself when she tells her dad and brother how she helped cook dinner!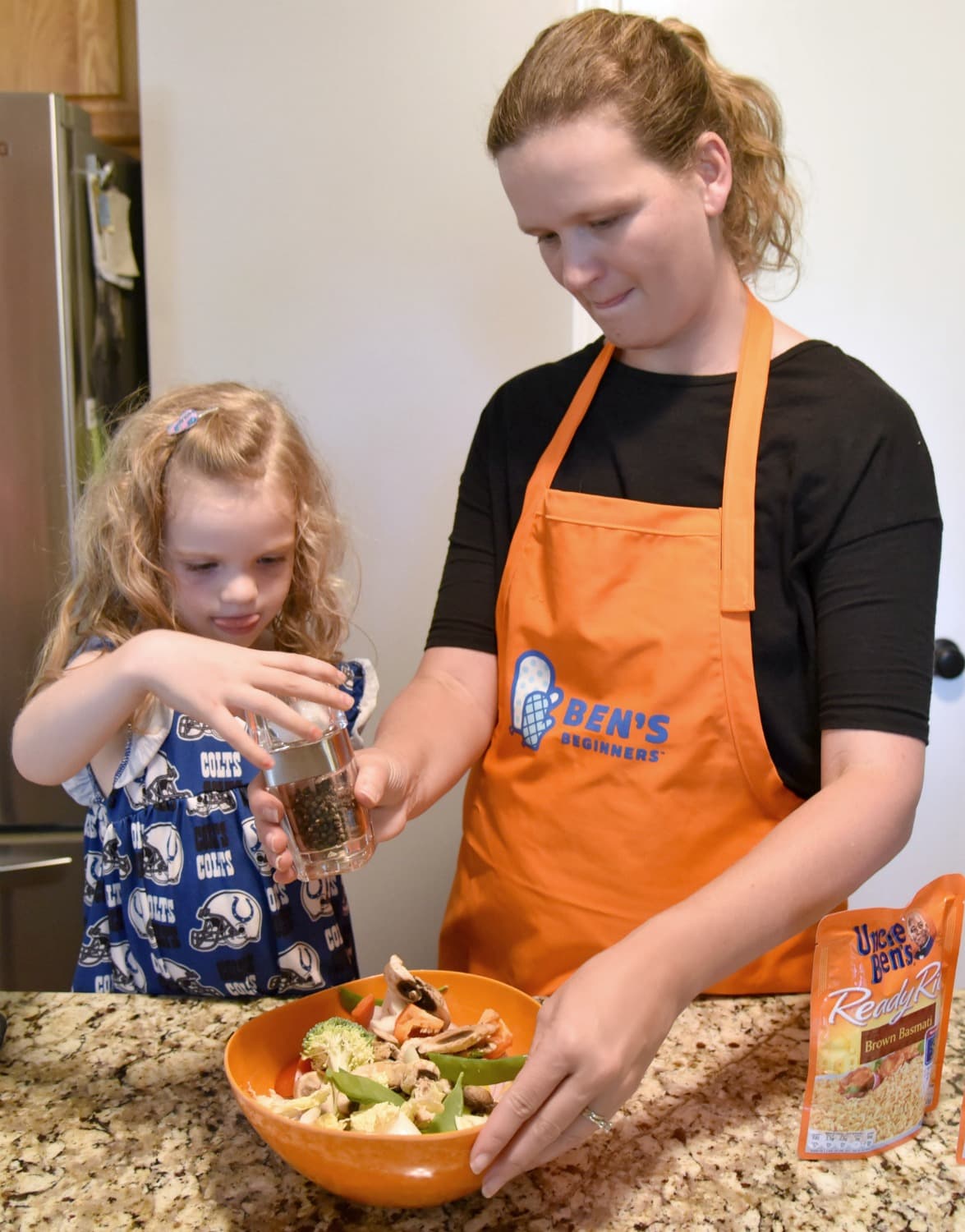 Every time my kids and I cook together we create lifelong memories.  I can remember cooking with my mom as a young child, and I treasure that memory. Someday my kids will cook with their kids and pass along this tradition.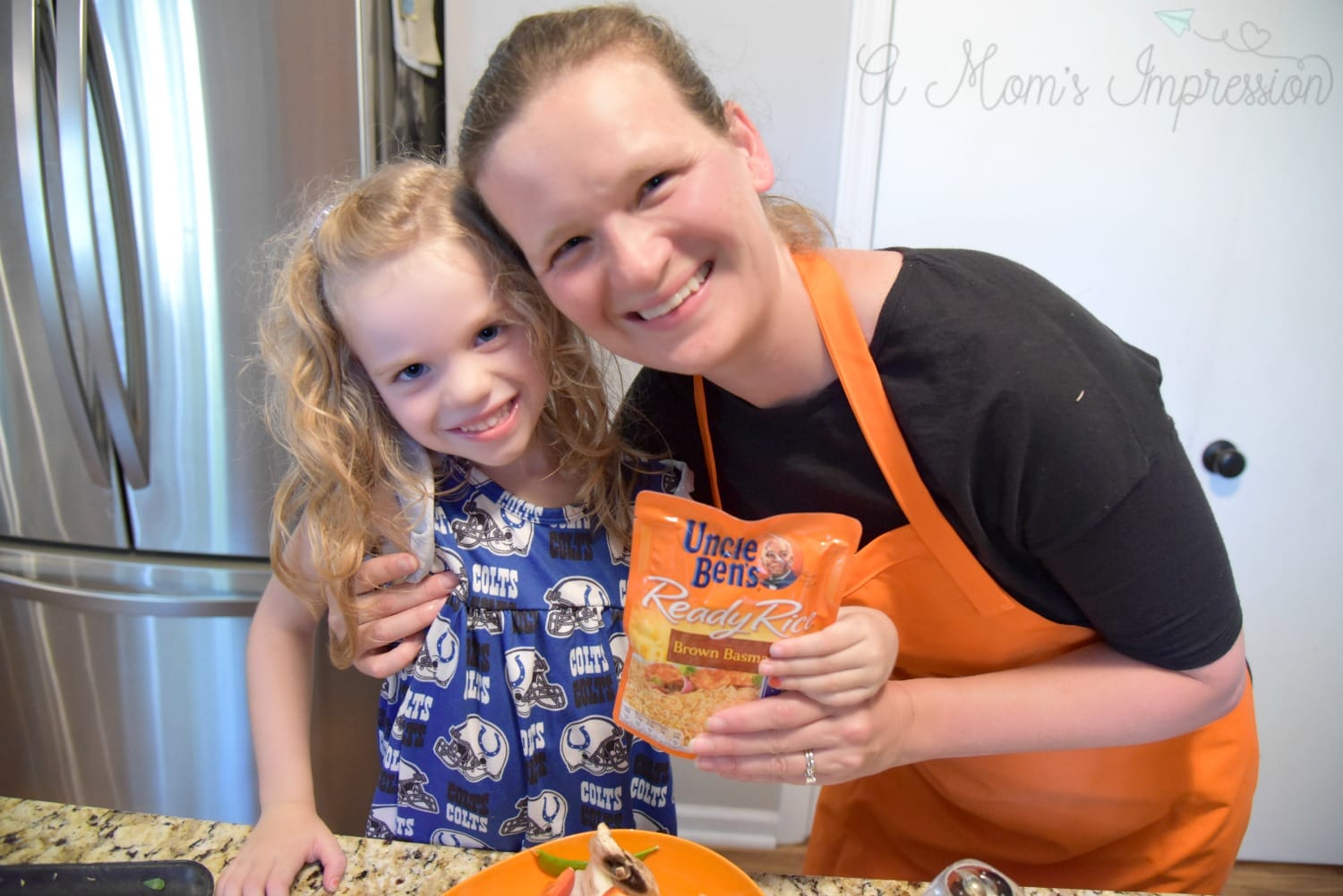 Now that school and fall sports are in full swing, I look for some help when it comes to dinner meals for my family.  UNCLE BEN'S® Brand Ready Rice is one of those products I come back to time and time again!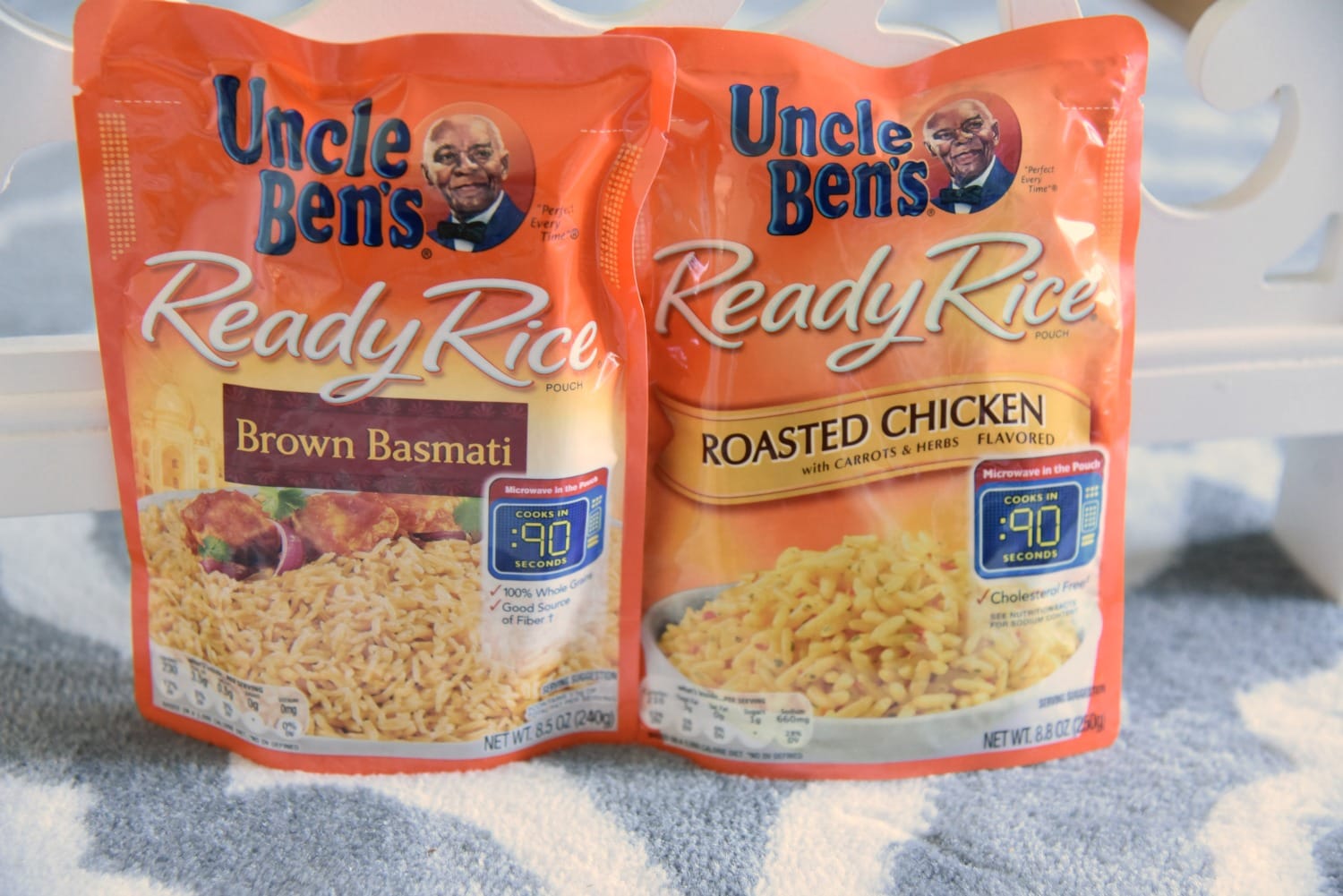 This simple recipe is perfect for a busy night.  I precut the stir-fry vegetables and my daughter helps me do the rest.  We have a simple, healthy dinner on the table in less than 20 minutes!

Beef Stir-Fry with Rice
Ingredients
1 package Uncle Ben's Brown Basmati Ready Rice
1 lb. Sirloin Steak Strips
4 tbsp. Olive Oil
4 cups of stir fry veggies (we used a mixture of fresh pea pods, brocolli, red peppers, mushrooms, asparagus and cabbage)
8 ounces of Stir Fry Sauce (We used a Seasame Garlic Sauce)
1 clove minced garlic
salt and pepper
Directions
In a large skillet over medium-high heat, heat 2 tbsp. of olive oil.  Add chopped vegetables and season with salt and pepper.  Sauté 5-7 minutes until the veggies are softened. Place vegetables in a bowl and reserve for later.
Using the same pan, add remaining 2 tbsp. oil and heat for about a minute. Add steak strips and season with salt and pepper. Cook steak for about 6 minutes until lightly pink.
Reduce your heat to medium-low and add your sauces. Stir sauce and steak together for about a minute and then add the cooked vegetables to your pan. Stir to combine vegetables with the sauce and heat until everything is warmed through, about 5 minutes.
While the meat and vegetables are cooking, prepare Uncle Ben's Brown Basmati Ready Rice as directed on the package.
Serve stir fry over rice and enjoy!

BEN'S BEGINNERS™ Cooking Contest
Cooking with your kids is not only great for bonding and family memories, it helps kids learn life long essentials skills.  Not only are they learning how to make meals, they are practicing reading, writing and math. The BEN'S BEGINNERS™ program belives in this movement.  Since launching in 2012, the UNCLE BEN'S BEN'S BEGINNERS™ program has motivated thousands of families to cook together. Not only are they promoting the benefits of cooking with your kids, they have donated over $715,000 to children and schools across the country to create healthier local communities.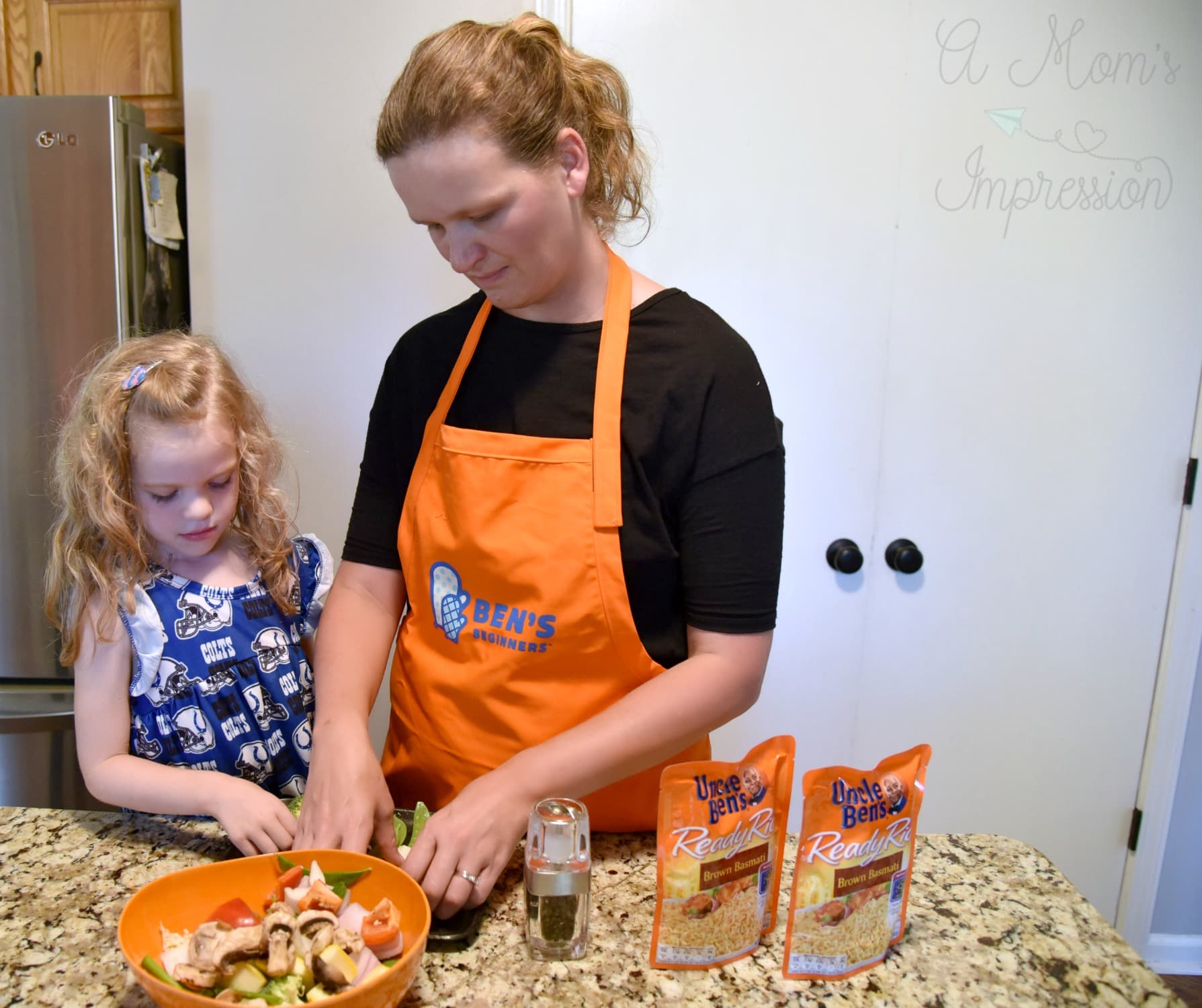 Do you love cooking with your kids too?  If you do you can win some amazing prizes from the UNCLE BEN'S® Brand by enter the BEN'S BEGINNERS™ Cooking Contest!
Parents with kids in Kindergarten through eighth grade can submit a photo of their family preparing a rice-based dish together using #BensBeginners. Participants in the BEN'S BEGINNERS™ Cooking Contest will enter for the chance to win one of five Grand Prize packages, which includes $15,000 cash, a $30,000 cafeteria makeover for their child's school and a hometown celebration. Submissions will be accepted on unclebens.com until 11:59 p.m. ET on October 9, 2017.
Good luck and I can't wait to see what dishes you make with your kids!