This Low Carb Pizza Chicken Recipe is simple and easy to make and the kids love it! Both my kids clean their plate whenever we have this for dinner!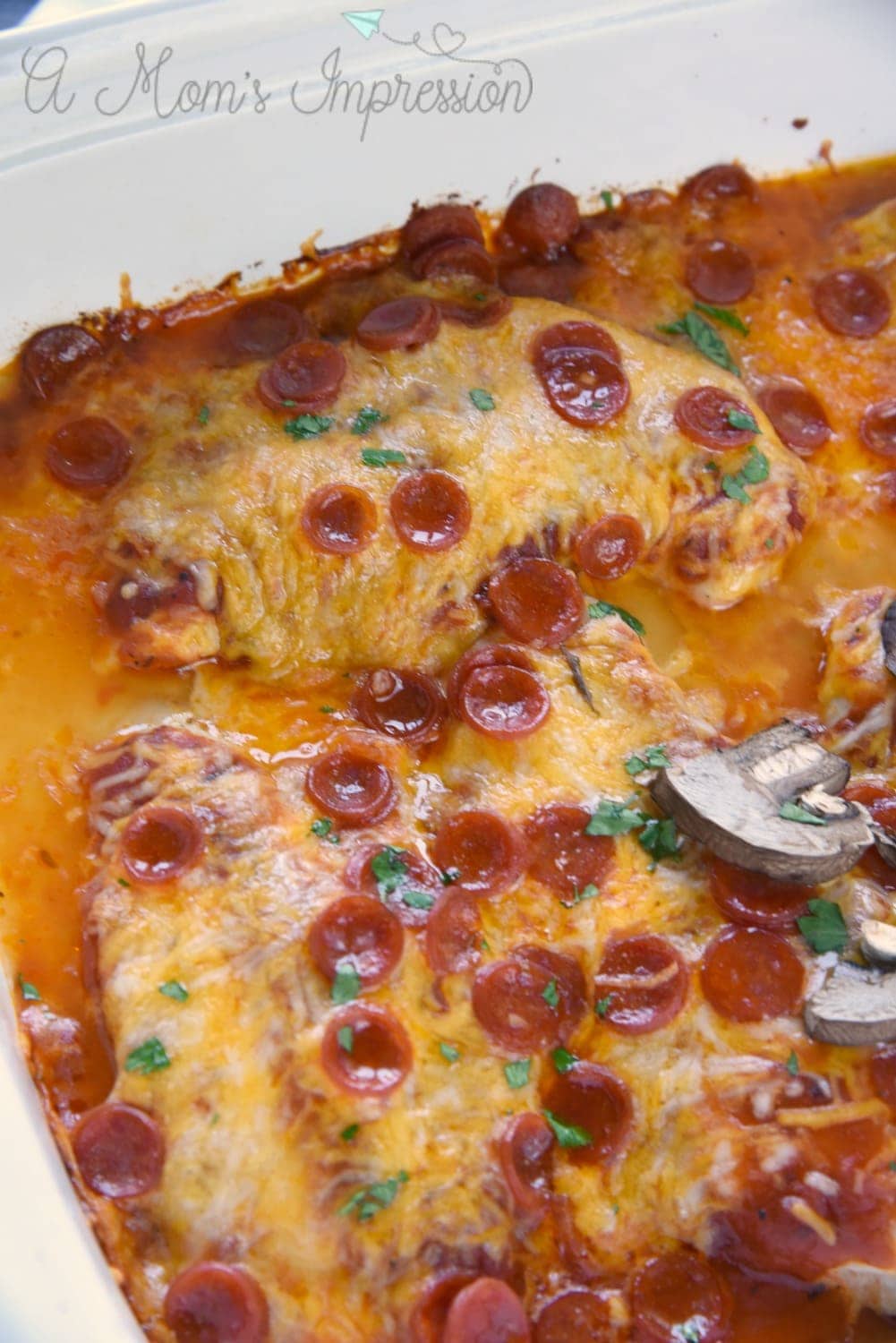 Disclosure: This post is sponsored by Palmolive. All opinions are 100% mine!
I love making dinner with my kids.  Besides having a lot of fun together, when they help me in the kitchen they take a little ownership in our dinner and are more likely to try new things.  When you have a very picky eater like my son, you try all the things to try to get him to eat. Our famous Pizza Chicken recipe came from combining my son's love for all things pizza, and our need for him to get more protein.  We also love this recipe when we are cutting out carbohydrates from our diet, this low carb pizza chicken recipe is a great compromise when the kids want pizza for dinner.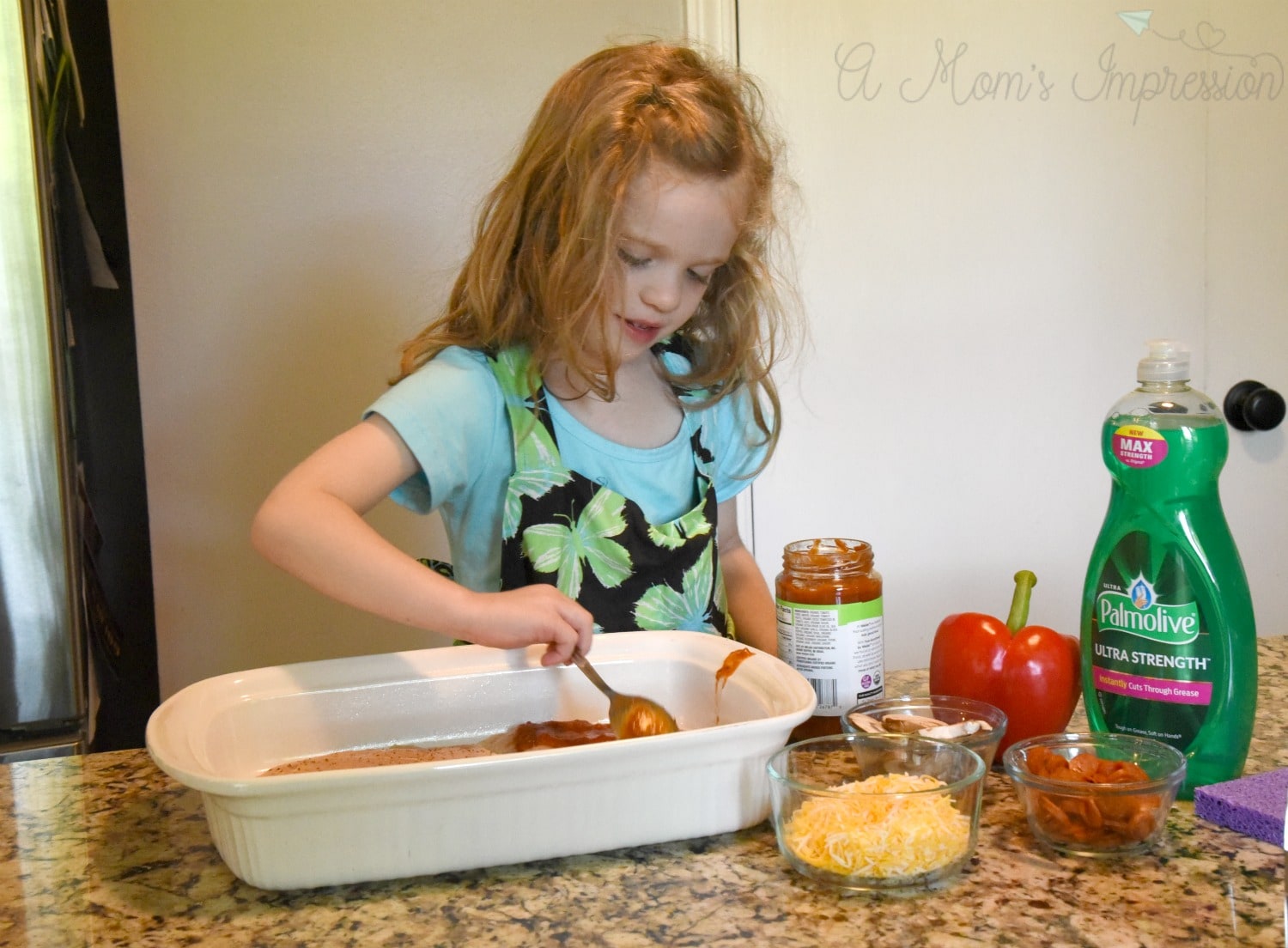 Busy parent's need shortcuts in the kitchen and most of my recipes call for them.  With this low carb pizza chicken recipe, I get some help from the grocery store and purchase thin-cut chicken breasts so I don't have to hammer out the chicken.  I also purchase organic pizza sauce to pour over the chicken.  You could easily make your own from scratch.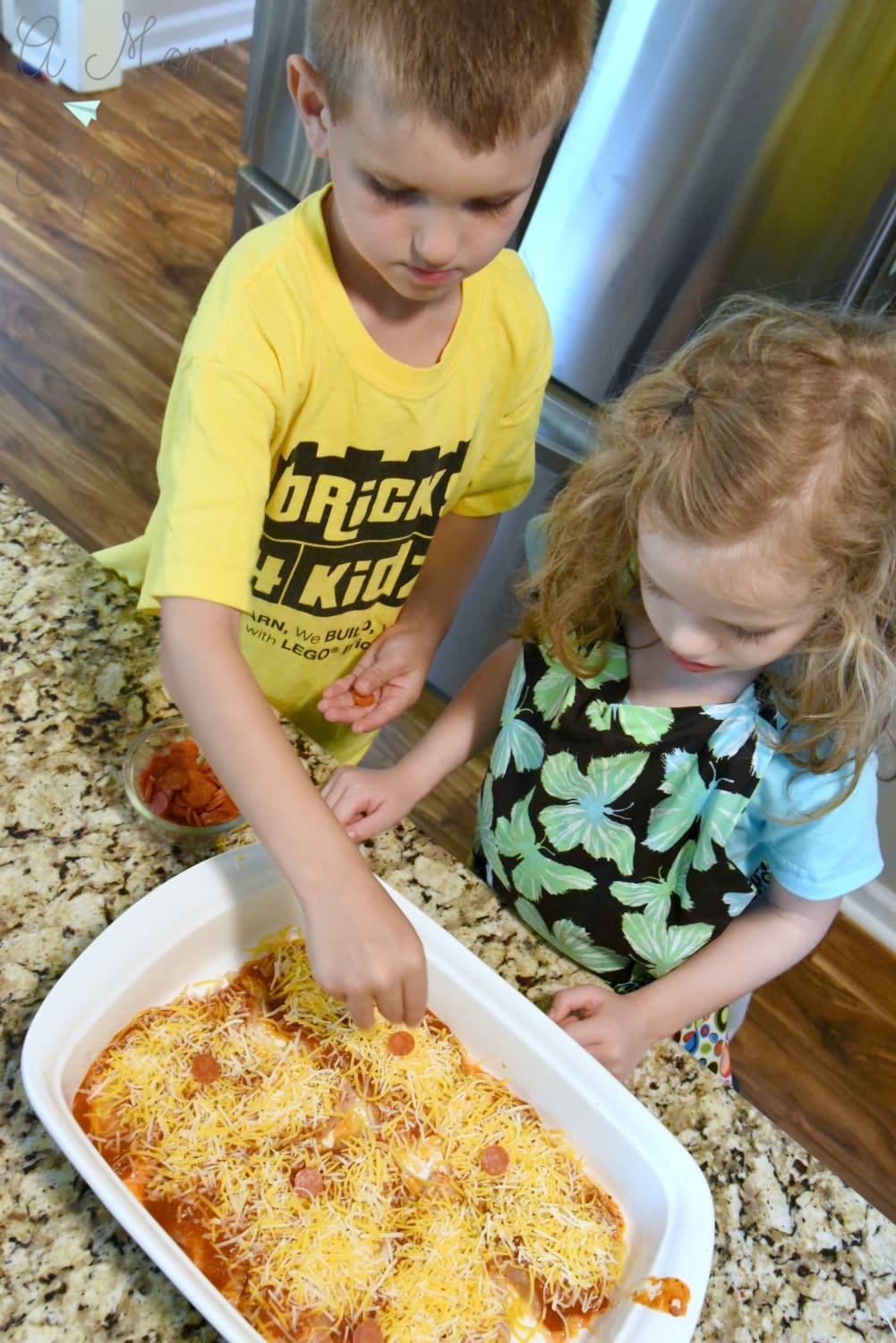 Low Carb Pizza Chicken Recipe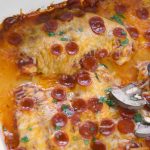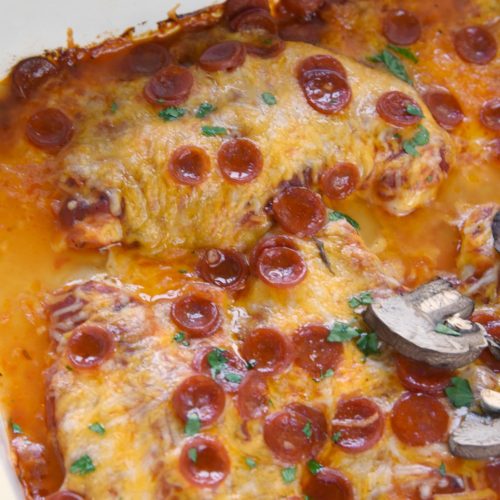 Pizza Chicken
A twist on pizza using chicken breasts instead of a Pizza Crust. A low-carb alternative to the classic pizza dish.
Ingredients
4

Skinless Chicken Breasts

1

Jar of your favorite pizza sauce

1

cup

of shredded cheese

Pepperoni and other toppings of choice

Flat Leaf Parsley

optional

Salt

Pepper

Parmesan Cheese

optional

Red Pepper Flakes

optional
Instructions
Preheat oven to 400 degrees.

Spray a glass baking dish with cooking spray.

If you have large chicken breasts you can cut them in half lengthwise or pound them out thin. For the busy parent, I skip this step and buy thin cut chicken breasts from the store. It saves me a bit of time.

Season chicken with salt and pepper and place in the baking dish.

Cover each breast with pizza sauce. Messipe Tip: Don't worry if you spill any of the sauce, after you put the dish in the oven take a sponge with a few drops of Palmolive Ultra Strength and the mess comes right up. My daughter loves to help with this!

Bake for about 10 minutes (cut this down to 5 minutes if you have the thin cut breasts).

Remove from oven and cover each breast with about 1/4 cup of cheese and add your toppings.

Bake for an additional 15-20 minutes until the cheese is melted and the internal temperature reaches 165 degrees.

Top with parsley, parmesan cheese, and red pepper flakes if desired.

Messipe Tip: For the baked, crusty leftover mess be sure to soak your dish in a sink full of hot water and some Palmolive! After a few minutes, the mess will come right off!

Enjoy!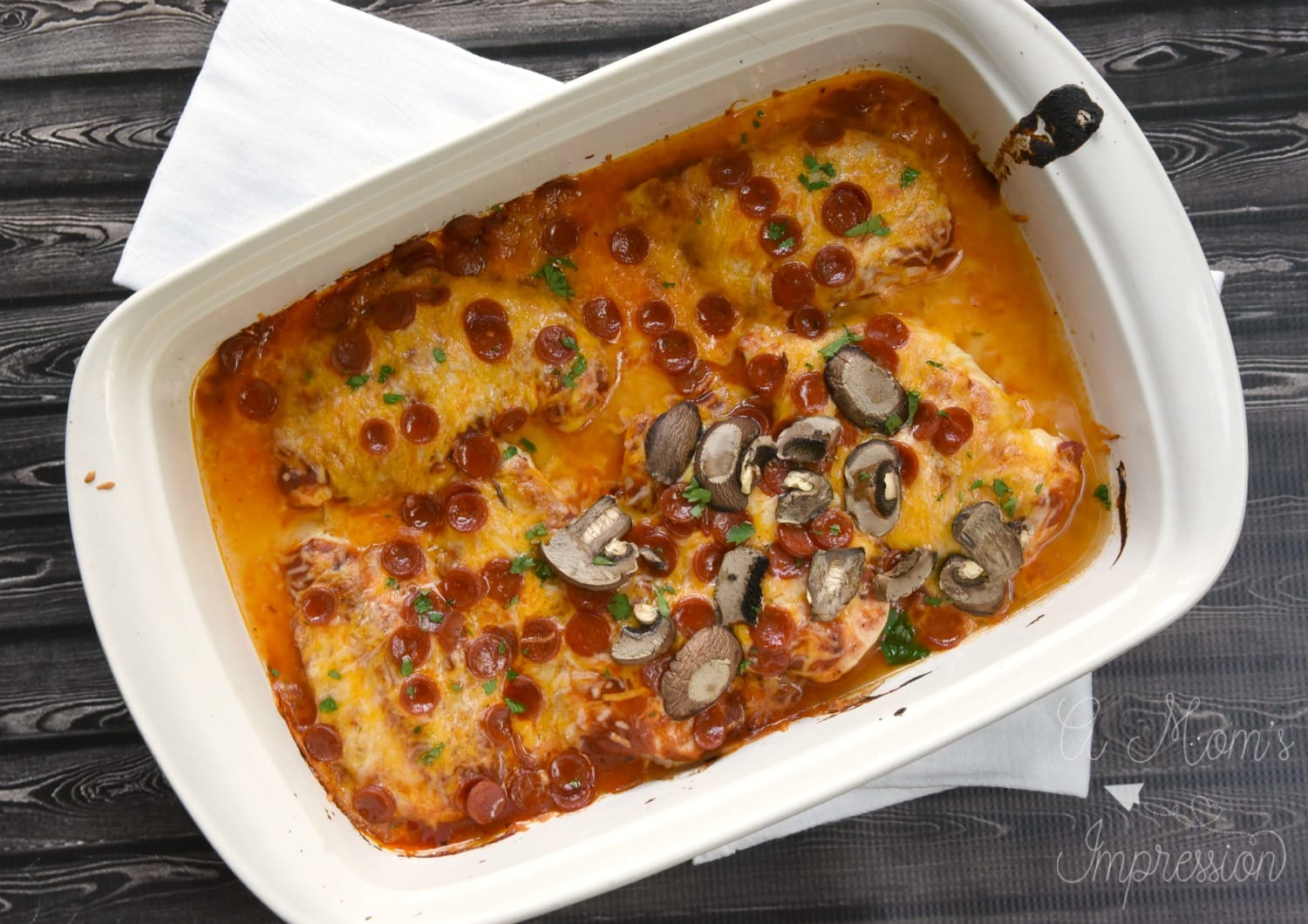 When I was a little girl and I cooked with my mom, she always taught me to clean up as I go. With both kids in the kitchen, there are bound to be some messy moments. That is why we have a sponge ready with a few drops of Palmolive Ultra Strength to clean up those little #Messipe moments that we make when cooking up a meal. There isn't a mess too big for Palmolive to clean up, it's a parent's best friend.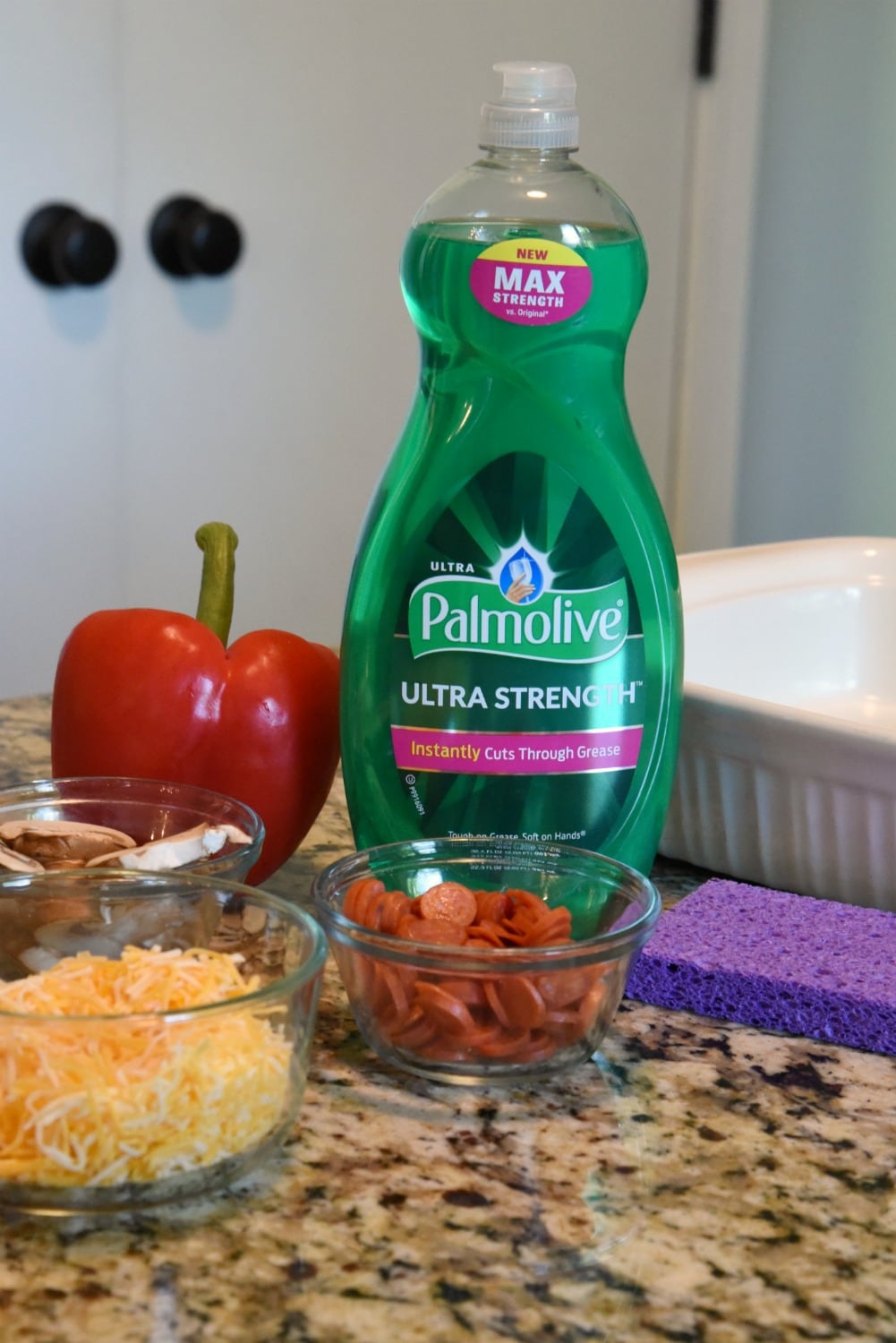 I've been training my daughter to help clean up the messes as we make them.  Getting your kids involved in clean up builds life-long habits that they will thank you for years down the road.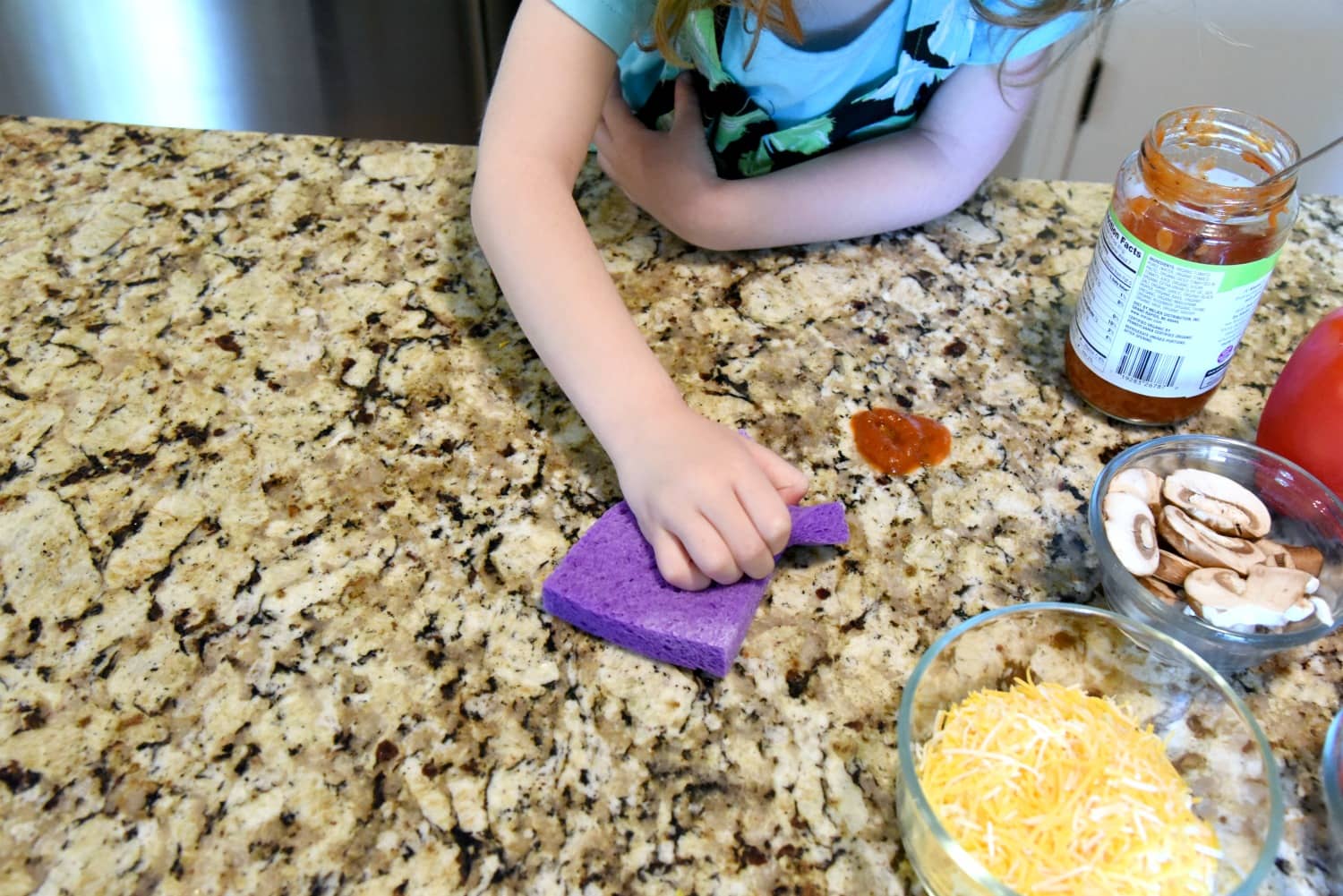 A few weeks ago I was watching Freddie Prinze Jr. talk about making "Messipes" (messy recipes) with his kids at home.  He says that he puts a few drops of Palmolive Ultra Strength in a spray bottle with some water and lets his kids spray down the counters when it's time for clean up. What a fun way to get everyone involved in cooking and cleaning! Head over to the Palmolive Facebook to check out Freddie's Messipe Moments