The kids get out of school this week.  The school year just flew by.  As I start thinking about the summer and activities to do with the kids, I immediately start thinking about doing fun crafts.  Both my kids love being crafty and making things.  During the 10 weeks of summer, we try to pack in a lot of outdoor activities and hands-on crafty fun. I love digging out some of my favorite crafts that I made with my students when I was teaching.  One thing kids have always loved to make were flowers. Finding easy flower crafts for kids just got a little easier with this adorable Q-Tip flower.
Easy Flower Crafts for Kids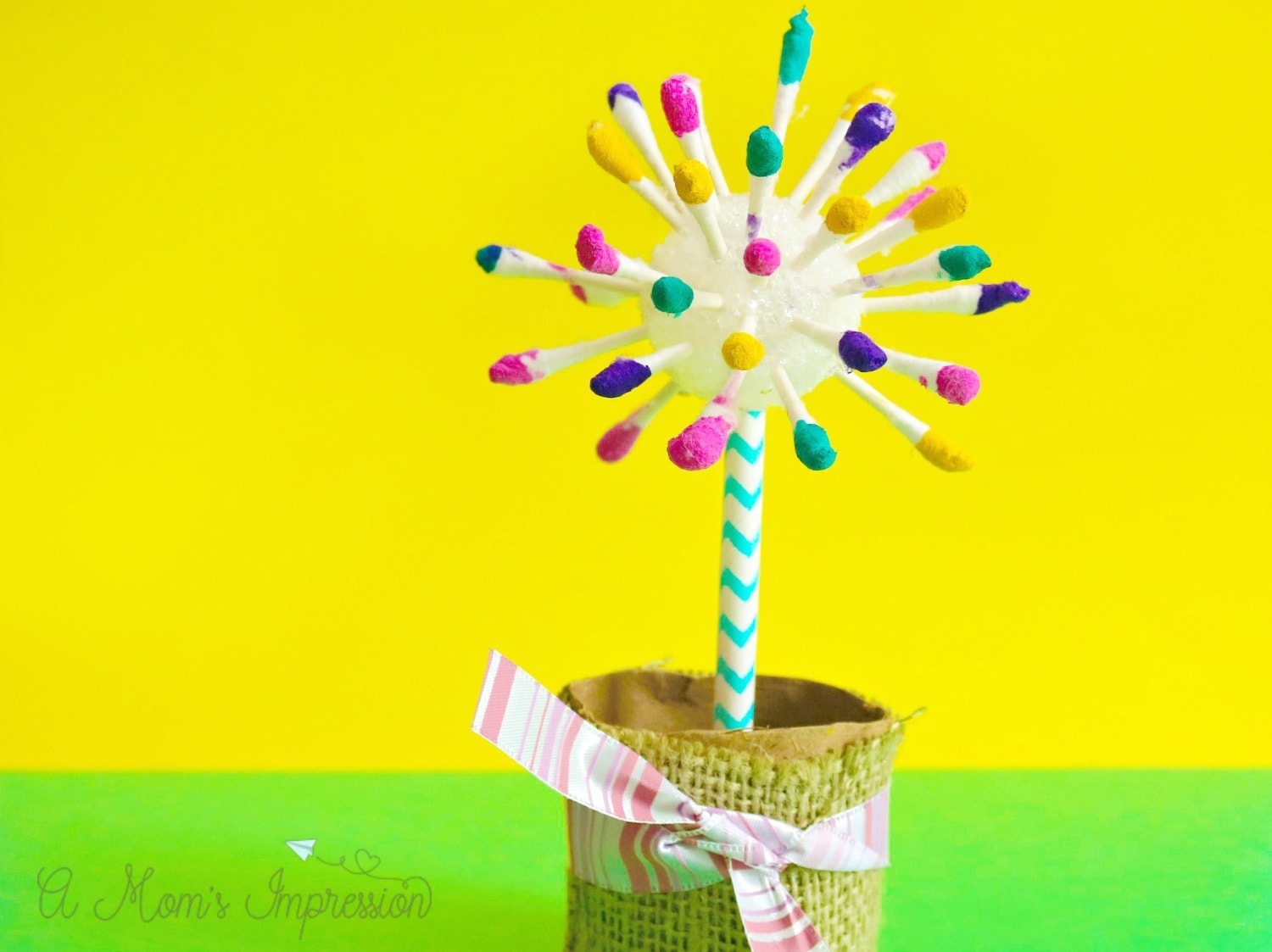 Q Tip – Flower in Toilet Paper Tube Pot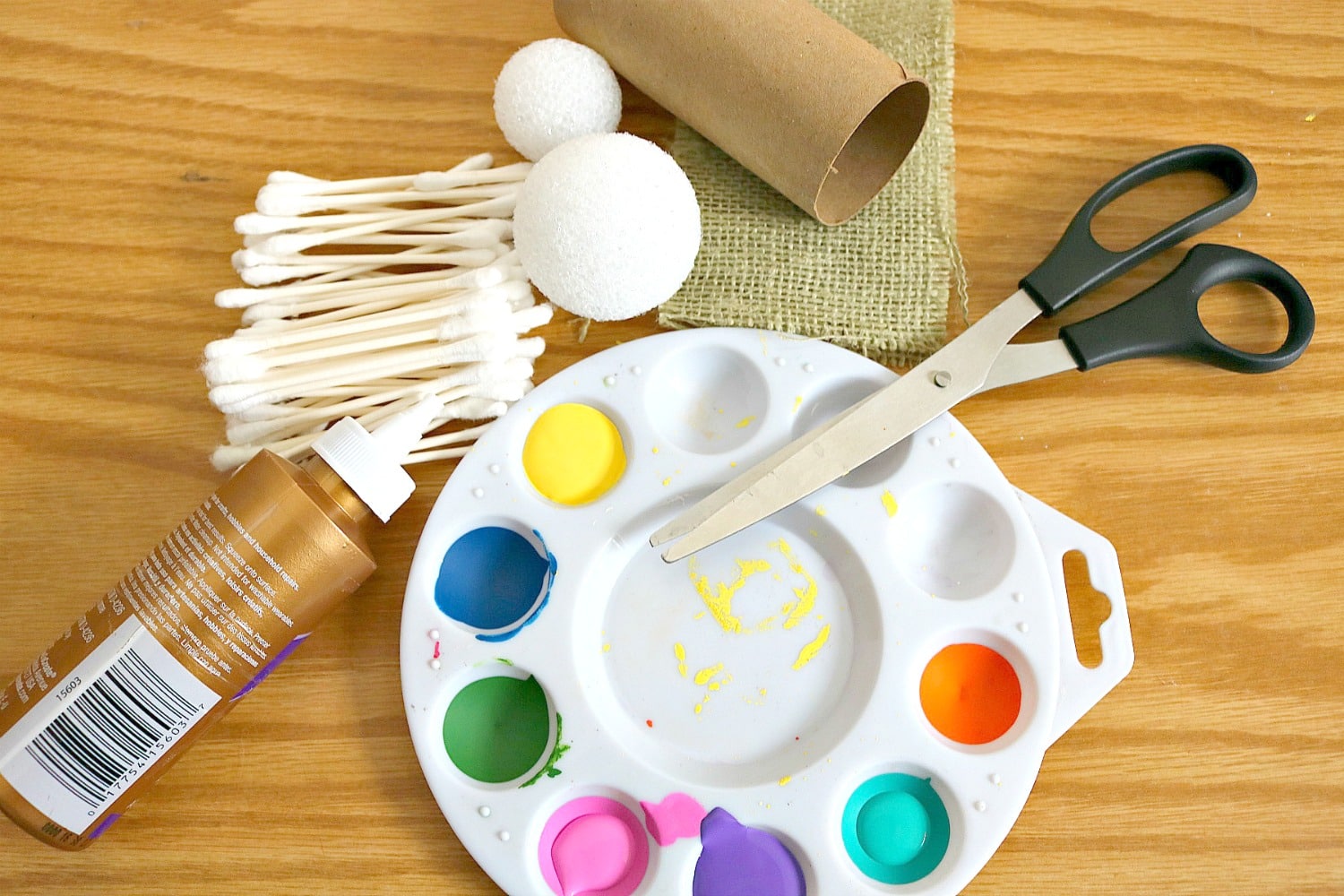 Materials
Styrofoam Ball
Qtips
Toilet paper tube
Ribbon
Craft Paints
Paper straw (optional)
Glue
Scissors
Q Tips Cotton Swabs Size 500s Q-Tips Cotton Swabs 500ct
Floracraft Styrofoam Balls, 2-Inch, White, 12 Per Package
Schiff Ribbons 744-5 Polyester Grosgrain 7/8-Inch Fabric Ribbons, 100-Yard, Forest Green
Aleene's Original
Handy Art Little Masters Tempera Paints Set, 16 oz, Pack of 6 .
Instructions
Cut the Q-tips in half.
Cut just the very tip off of one Q-tip, this is the stem of your flower.
To make the flower- stick the full-size Q-tip into the styrofoam ball.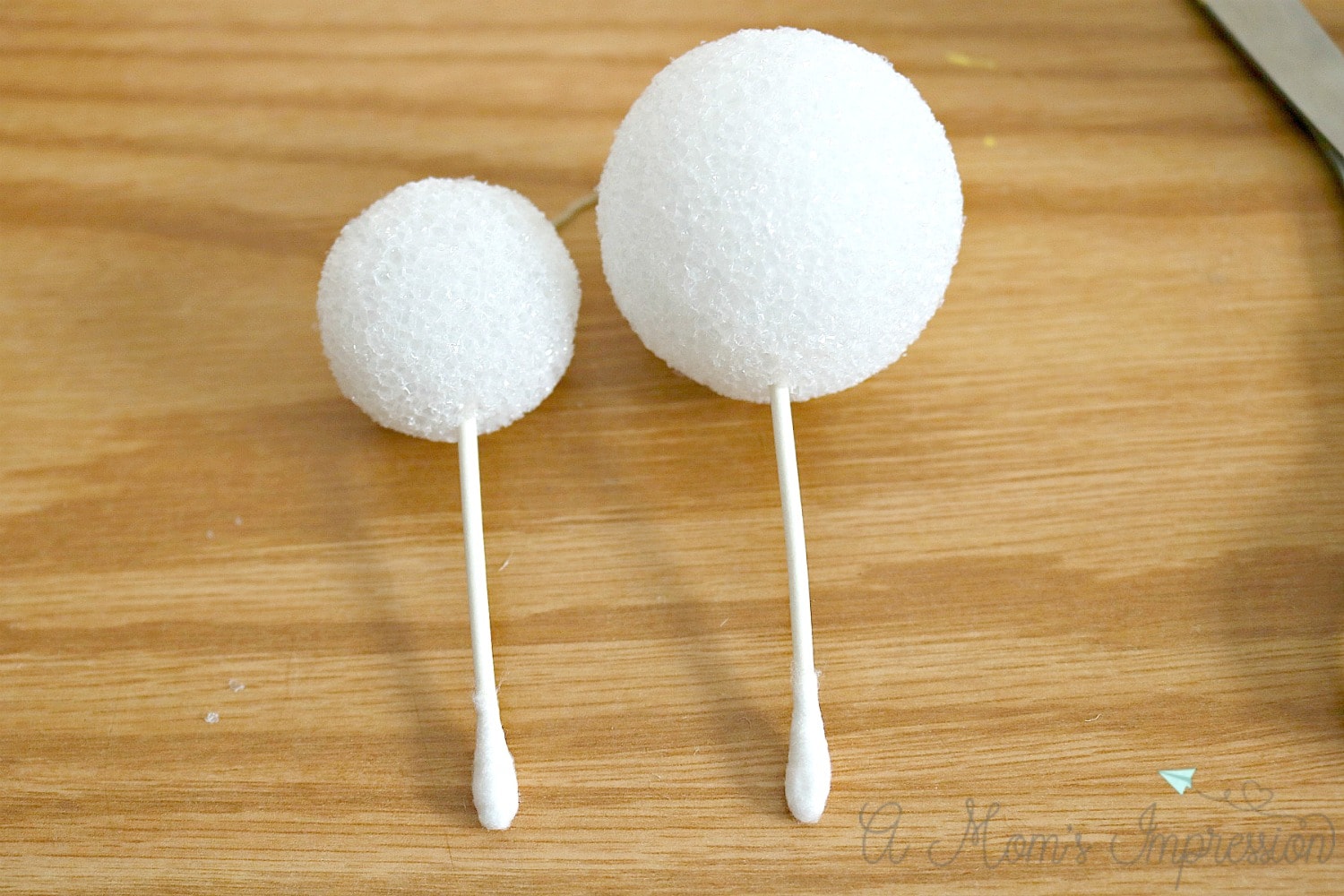 Dip the half Q-tips into differently colored craft paint and stick all over in the styrofoam ball.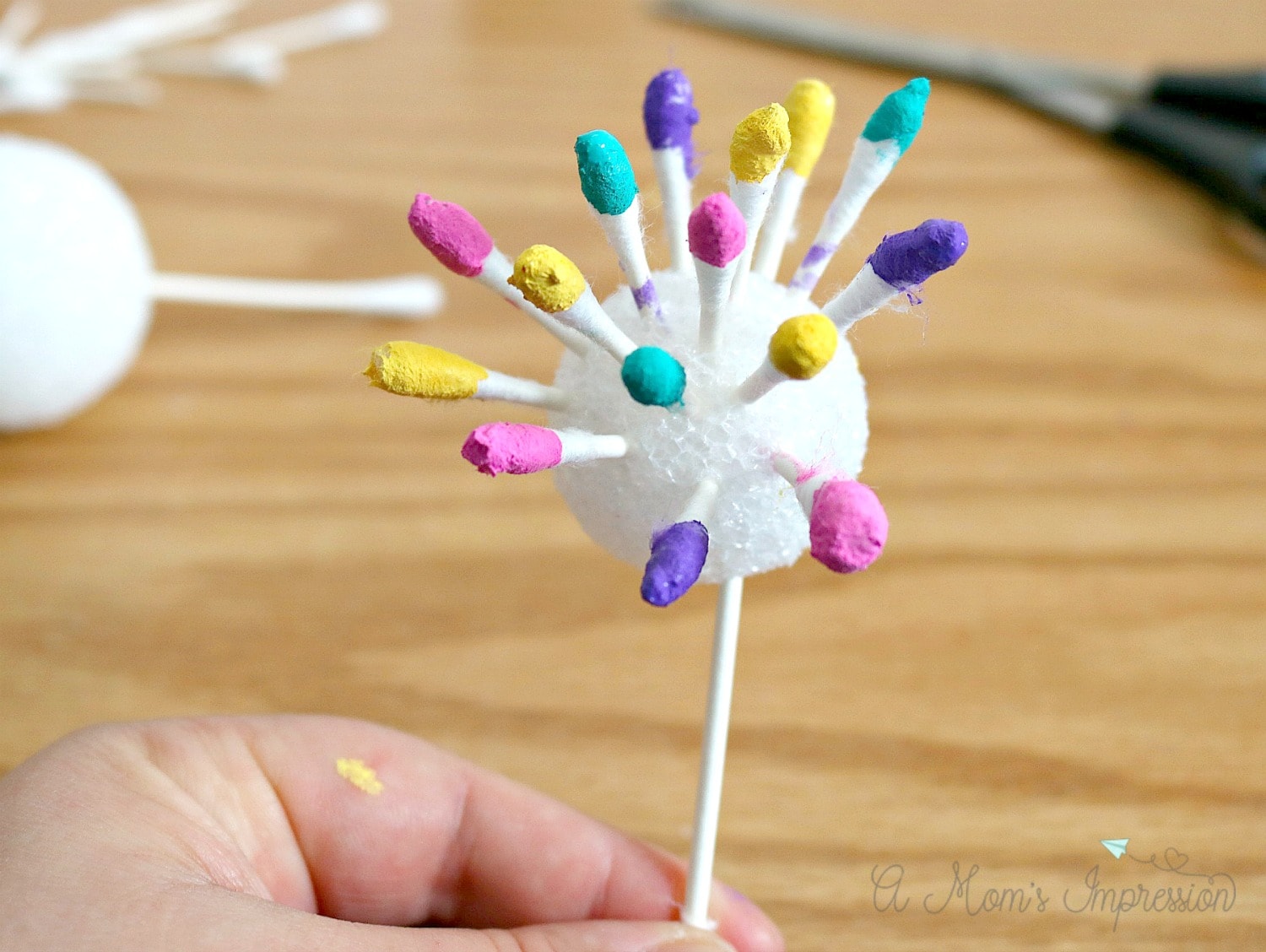 Cut the toilet paper tube in half. Wrap with ribbon, glue.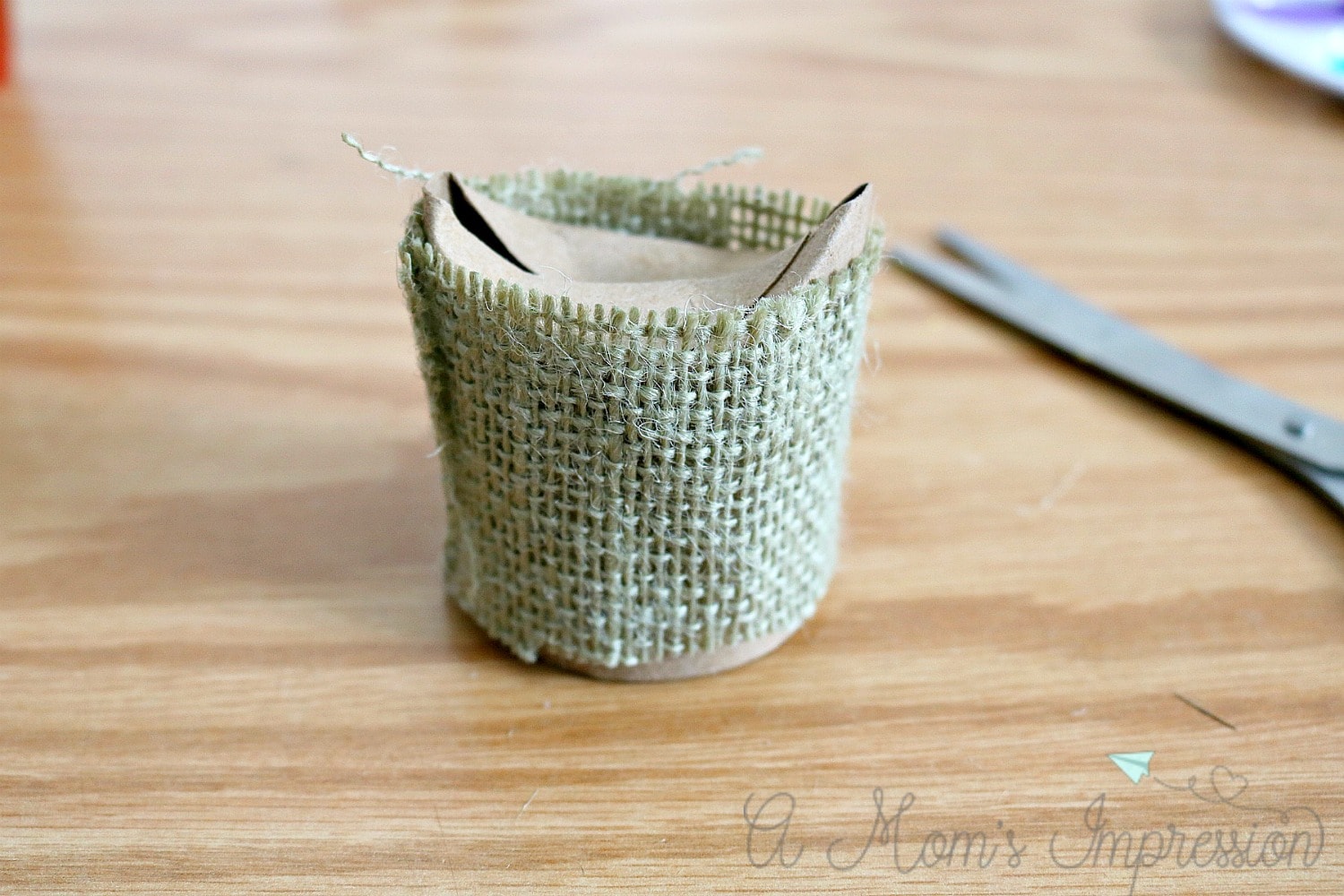 Slide the paper straw over the "stem" of the flower and place it into the toilet paper tube.
You can use another styrofoam ball inside of the toilet paper tube to fold the flower in place if desired.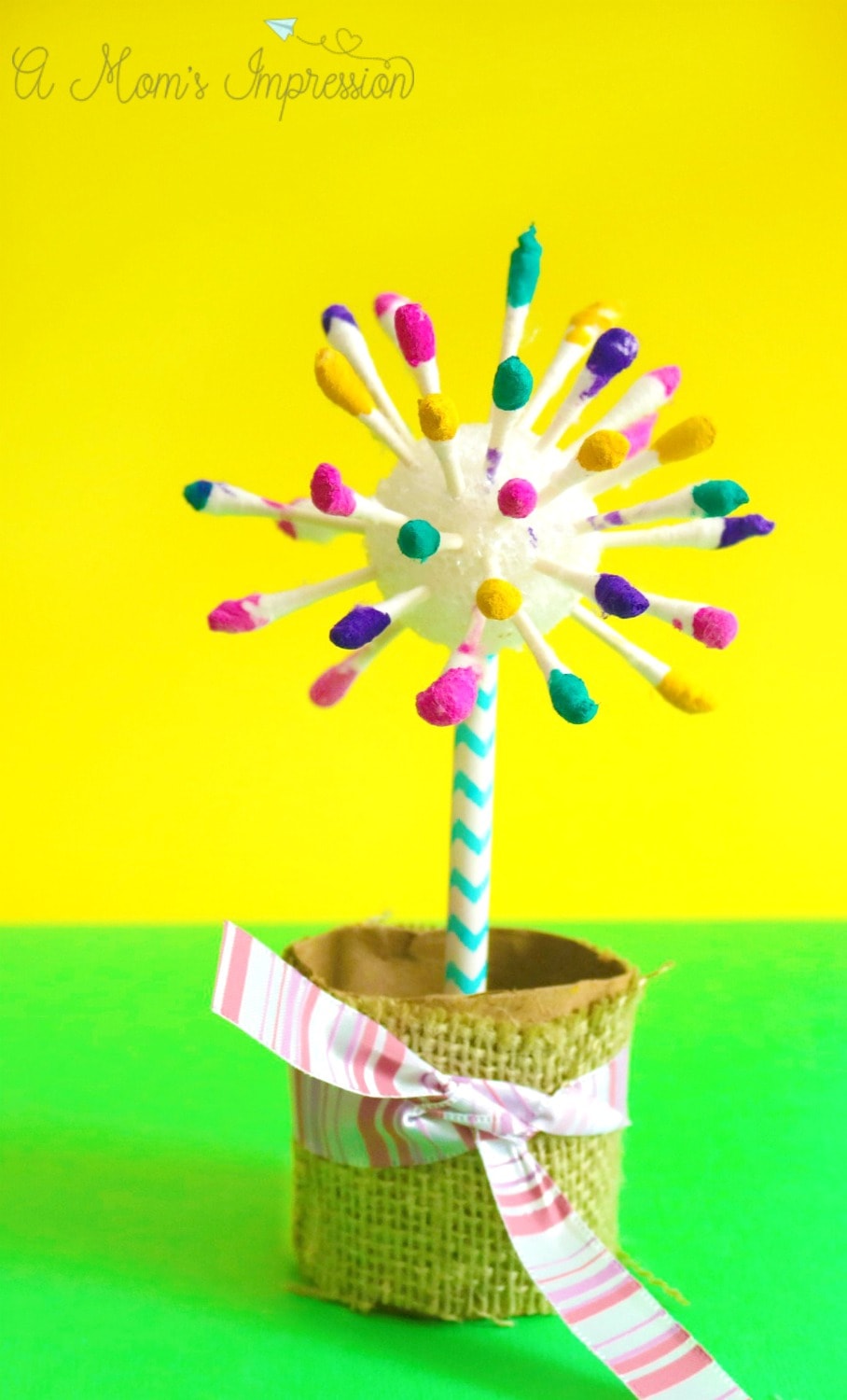 These turned out so cute and could be a great centerpiece for a summer party or as decor for a kid's bedroom!

For more summer kid craft fun be sure to check out our list of summer activities for kids!