This post is sponsored by The American Cleaning Institute. Opinions are 100% my own.
It has been a very busy time of the year for us parents. Are you ready to grab a beverage, sit down on the sofa and join me for a little relaxing chat next Tuesday? We are going to be de-stressing and chatting about organization and decor when it comes to our homes at the #StoreNotDecor #PacketsUp Twitter Party on March 23rd.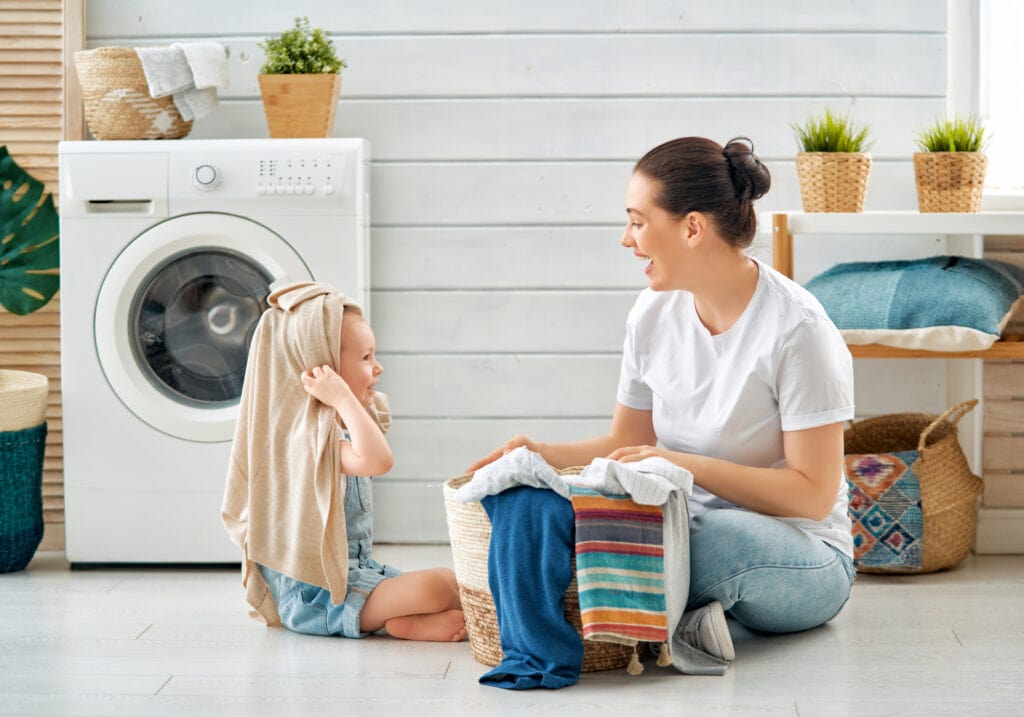 Keeping Our Family Healthy and Happy 
It has been an entire year since the world changed for good. Over this past year we have stayed home a lot. We haven't been traveling or doing a lot of the normal adventures that we usually do as an active family of four. What we HAVE been doing is a lot of updates to our home. We had to get new siding last year and we are currently replacing all the flooring throughout the house. It has inspired me to start redecorating and organizing other parts of our home. Both of my kids have decided to rearrange and redecorate their rooms. We have had a lot of fun organizing and cleaning out their spaces to bring new life into them.
The laundry room and mud room are next on my list.
For these big projects, I have my new flooring picked out, and I have been researching new shelving for the laundry room. If you are anything like me, you probably jump onto Pinterest to check out all the latest trends when it comes to organizing and decorating your home. Many of the pictures I've seen across social media show liquid laundry packets or other household cleaners stored in big glass or clear containers out on countertops or other visible areas. This dangerous trend prioritizes style over safety, using liquid laundry packets as decor while increasing the risk of accidental exposures among our little ones. This is why I am hosting the #StoreNotDecor #PacketsUp Twitter Party next week to raise awareness about this popular but dangerous trend.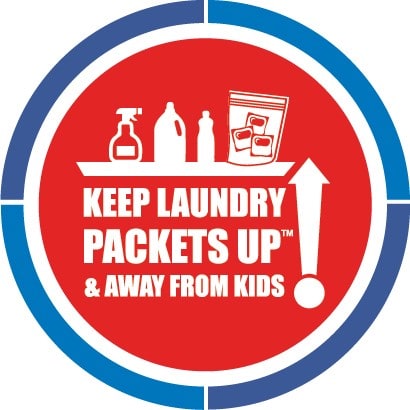 Next Tuesday, March 23, we will get together to talk about organizing our homes and laundry spaces in a safe way, as many Americans confuse detergent for décor in their homes. I am excited to be partnering once again with the American Cleaning Institute and their Packets UP! campaign to spread the word on how to properly use and store cleaning products and to ignore the dangerous trend of treating liquid laundry packets as laundry room decor.
Packets UP! is a child safety initiative for parents and caregivers with a simple message: practice proper and safe storage by putting laundry Packets UP! and out of sight from children. Liquid laundry packets contain a pre-measured amount of detergent that can make laundry day a little easier for busy parents, but as we all know, kids act fast, so it is important to be diligent about safe storage of ALL cleaning products to prevent accidents from happening.
We can still achieve Pinterest-worthy laundry rooms while keeping our spaces safe for our entire family!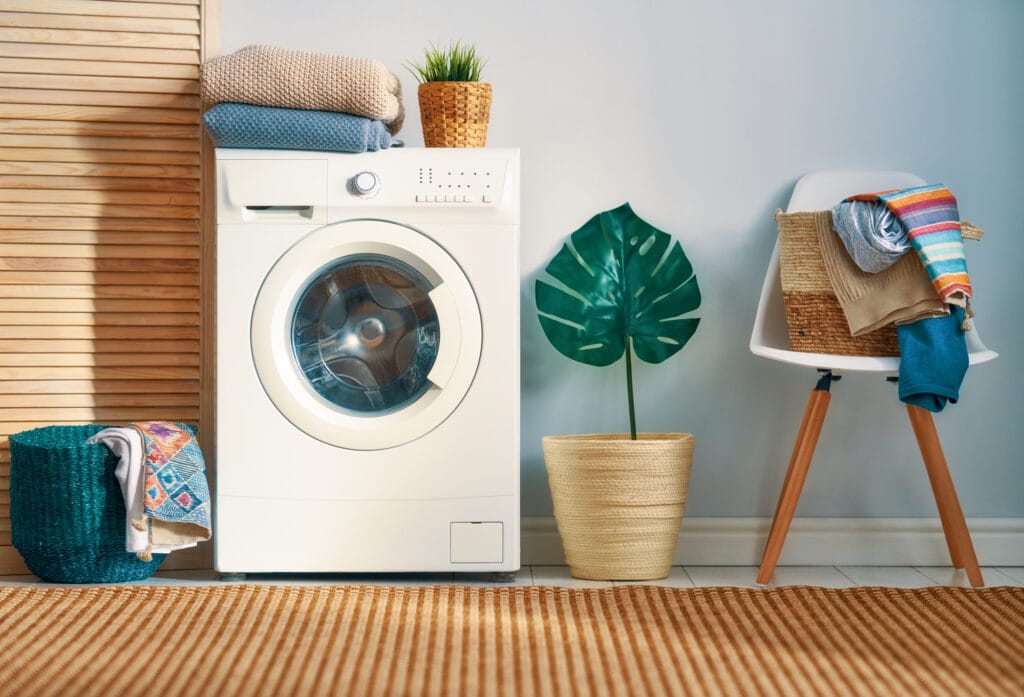 There is a lot of great information about the Packets UP! program on their website at packetsup.com. While you are there, sign up to get your own free attachable cling that can be placed in your laundry room as a daily reminder to keep your laundry packets and cleaning products up high away from small children.
For more information be sure to check out my post about laundry room safety for more tips and tricks to integrate safe habits into your busy routine.
Join the #PacketsUp #StoreNotDecor Twitter Party
On Tuesday, I will be joined by Mariah at The Simple Parent and Kait at Indianapolis Moms for a fun Twitter party where we will be talking about organization and how to make your laundry room beautiful as well as safe for our little ones!
To join the discussion, be sure to bring an example of this unsafe laundry room trend that you've seen online. Screenshot your Pinterest feed to show just how frequently detergent is mistaken as décor, or bring a photo that you've seen of an unsafe laundry room with cleaning products displayed outside of their original packaging in clear or plastic jars.
We'll also be giving away a $150 gift card, so make sure to register early! Check out all the details below and make plans now to join us!
#StoreNotDecor #PacketsUp Twitter Party Details
DATE: Tuesday March 23rd, 2020
TIME: 8:00 – 9:00 pm ET
PHOTO: During the party, participants will share a photo of an unsafe laundry room that they've seen on social media.
HASHTAGS: #StoreNotDecor #PacketsUp
PRIZE: $150 gift card
HOST: @amomsimpression
CO-HOST: @thesimpleparent, @indianapolisMOM
Leave your Twitter handle below to RSVP for your chance to win a $150 gift card during the Twitter Party! Good luck and see you Tuesday!