Thank you Hero Elementary for sponsoring this post.
Spring is just around the corner and there are changes happening all around us. It is one of my favorite times of the year not only as a parent, but as a teacher as well. I love encouraging all my students and my kids to observe, predict, and ask questions about how our world changes as the seasons change. This is why I love and encourage my kids to watch Hero Elementary on PBS KIDS, it sparks a love of science for young kids ages 4 to 7 by encouraging them to think like a scientist and solve problems.
Now you and your children can enjoy this show anytime on PBS KIDS by checking your local listings, on PBSKIDS.org or on the PBS KIDS video app!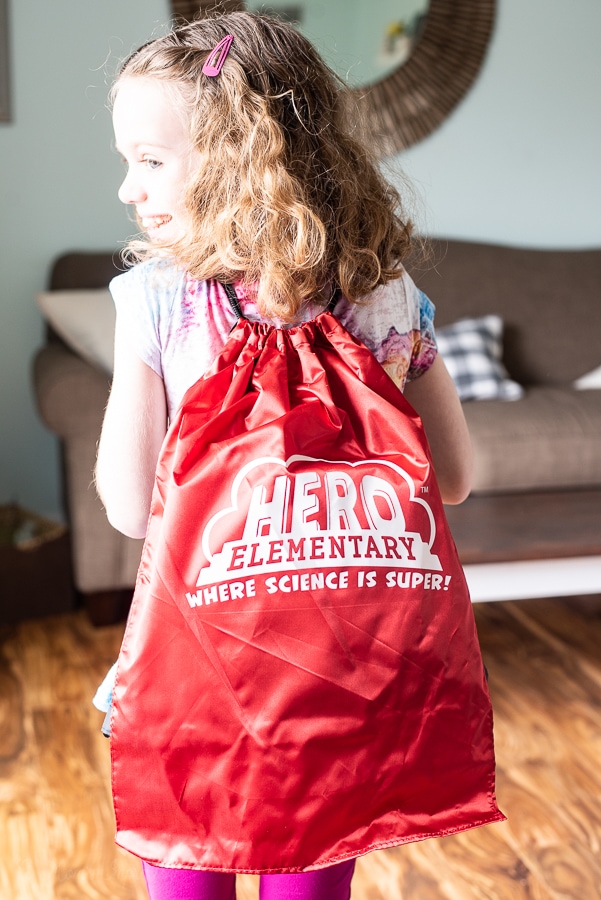 How to Encourage Problem Solving Skills
Every school day in my first grade classroom I encourage my kids to be thinkers. Cultivating students to actively think about what they are learning is my goal as a teacher. This is crucial for children to be able to solve problems and inquire about the world that they live in.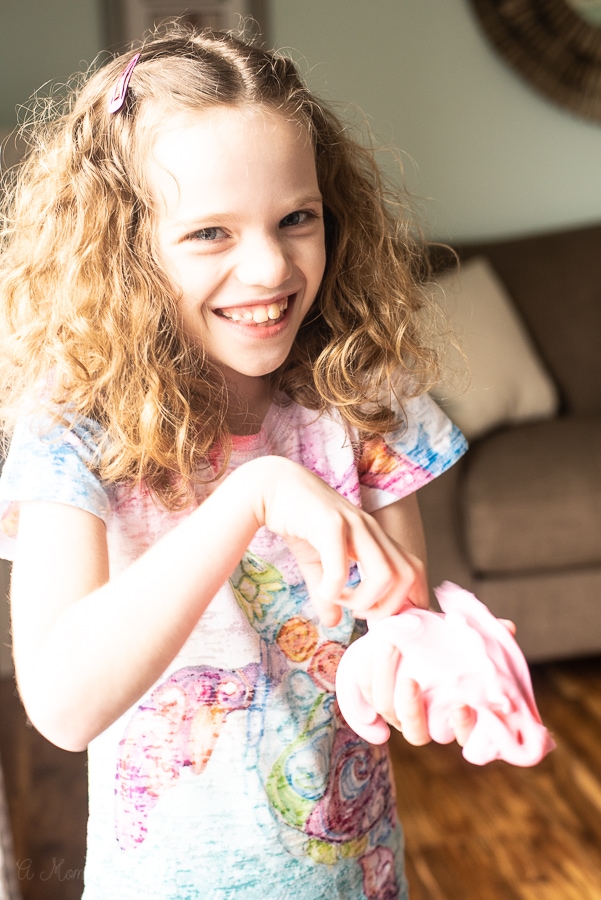 This is why STEM education is so important. The ability to develop and test ideas, asking critical questions, predicting, and observing are skills that are crucial to learning, not only in science, but throughout all academic areas. Hero Elementary is a wonderful resource to help encourage these skills with this age group.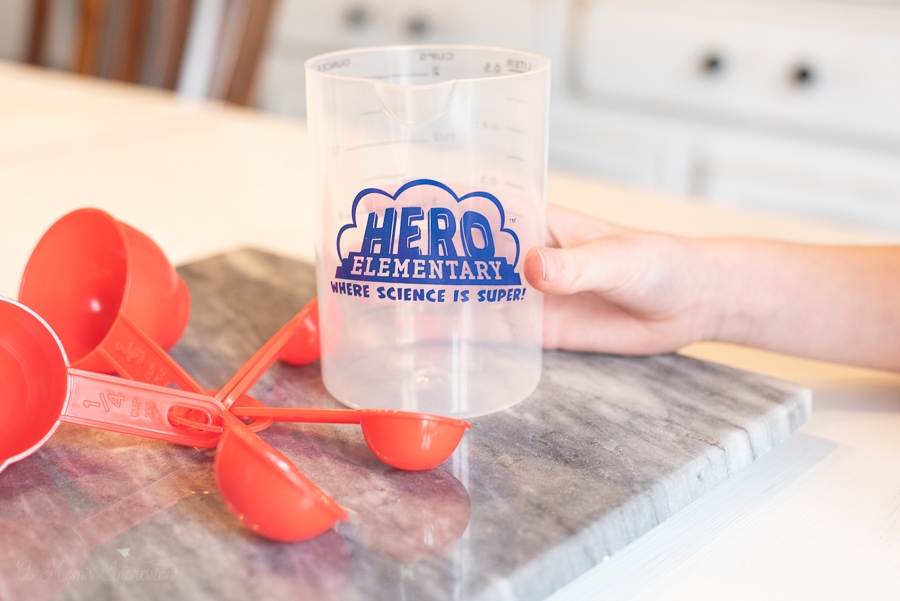 Hero Elementary follows a group of young Super Students, all with their own unique abilities. In order to save the day, it is important that everyone recognizes the value of each other's strengths. Not only does Hero Elementary showcase science, it also teaches kids the crucial social and emotional skills that they need to be successful in life: kindness, empathy, and teamwork.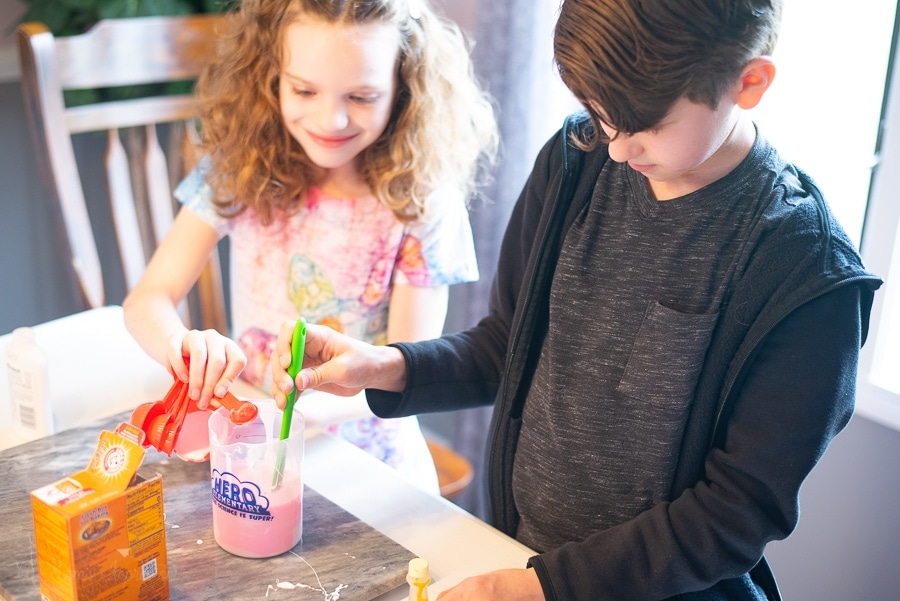 Making Slime with Baking Soda
My two kids love science and investigating with things around the house. They have both been watching Hero Elementary and really enjoying it. My daughter especially was pretty excited to test out this Science Buddies slime recipe. She has been a huge fan of making slime since she was old enough to play with it. We have made it several times before, but never with baking soda, so she was pretty excited to test it out.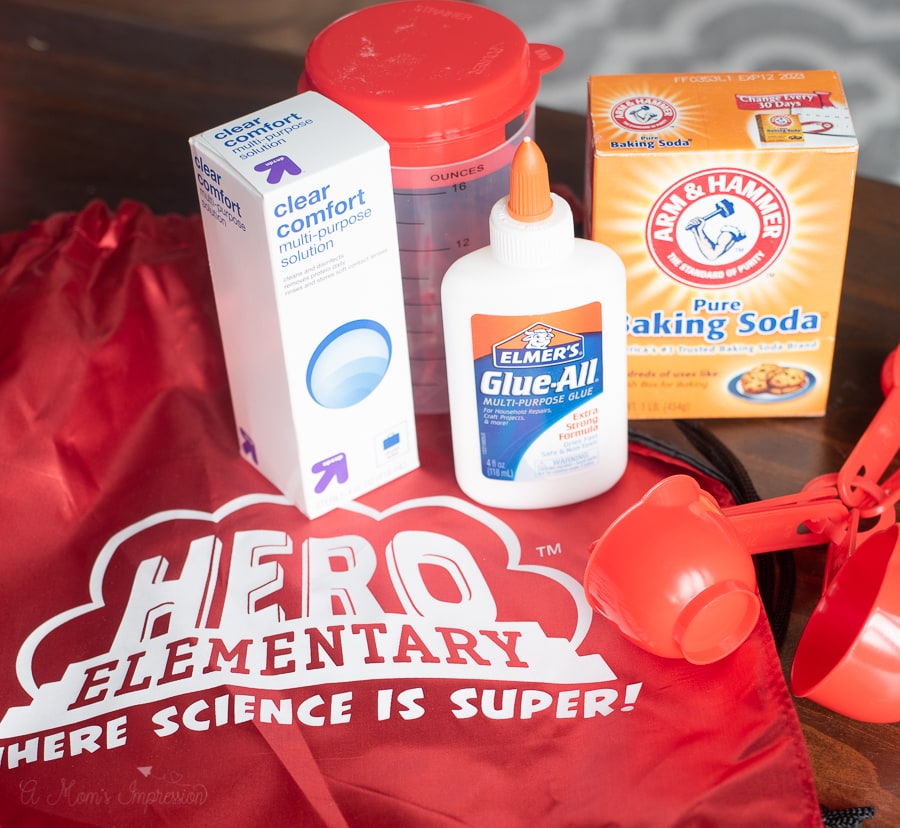 I love activities that both my kids are excited about participating in. Not only do they have to work together to do the activity, they learn about what each other's strengths are. For instance, my son doesn't like sticky and slimy things but he loves playing with the slime when it is all mixed together, so he ended up being the one who measured a lot of the ingredients and he stirred it all together. When it was time to pour out the mixture and mix it with his hands, he started to do it, but that is when his sister took over. She loves textures.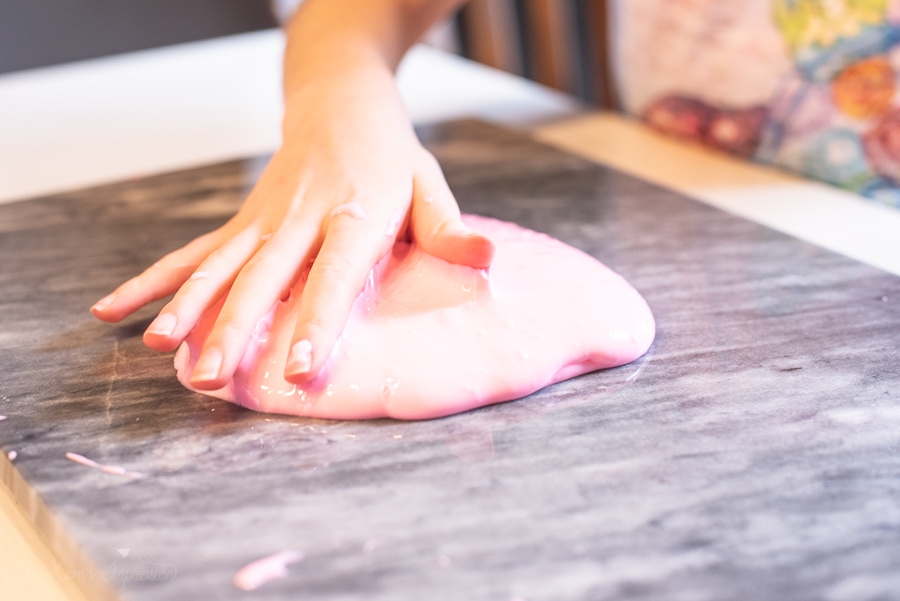 We all ended up loving this activity.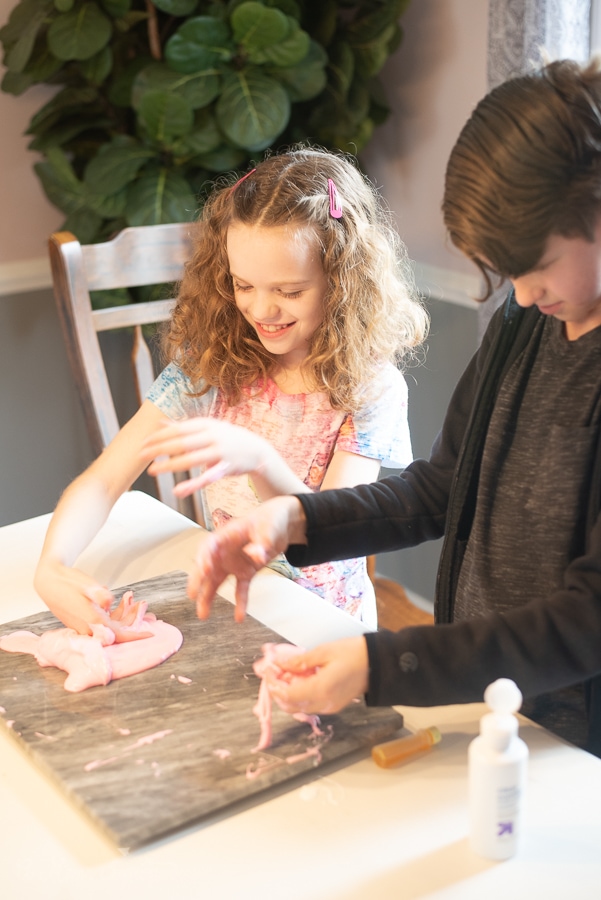 Making slime is a great activity to do in the spring with the unpredictable weather. It's an activity that you can do inside or outside. In first grade, I love using activities like this when we talk about properties of matter and how you can change something from a liquid to a solid. Having hands-on activities like this help encourage active listening and critical thinking.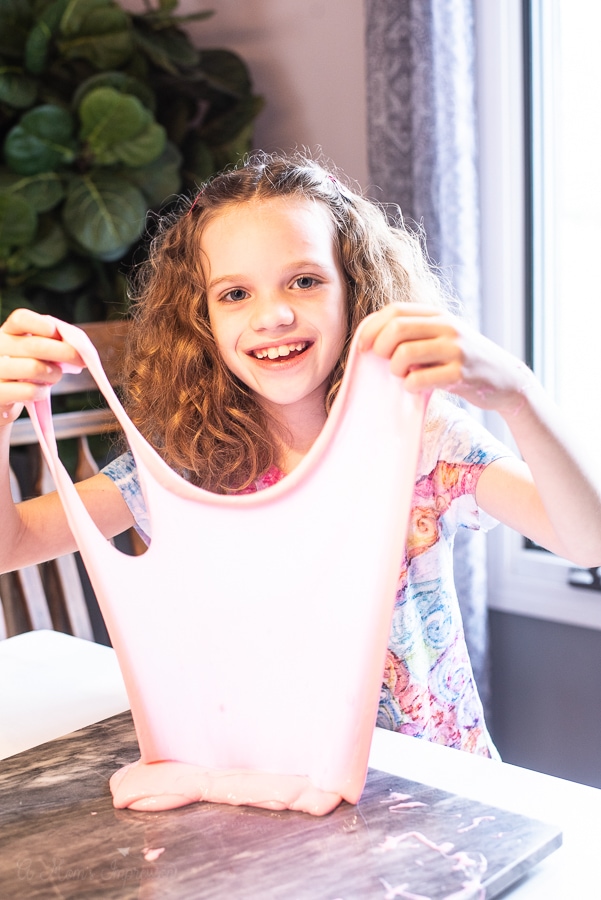 If you love to foster inquiry and creativity, Hero Elementary is a wonderful show that can reinforce some of the learning that they are doing at school. Be sure to watch Hero Elementary on PBS KIDS!
A huge thank you to Hero Elementary for sponsoring this post.