This product review was made possible by Jambu.  I was not compensated for this review other than a product sample.  All opinions are 100% mine.

I love comfortable shoes!  I have quite a few pairs of shoes in my closet, but my go-to shoes seem to be my Jambu shoes.  This summer I got yet another pair of Jambu sneakers to replace my worn out (they lasted me 3 years of constant use) Jambu Himalaya sneakers.  I was so sad to see my old pair go, but this new grey and purple shoe has me just as excited for the next 3 years!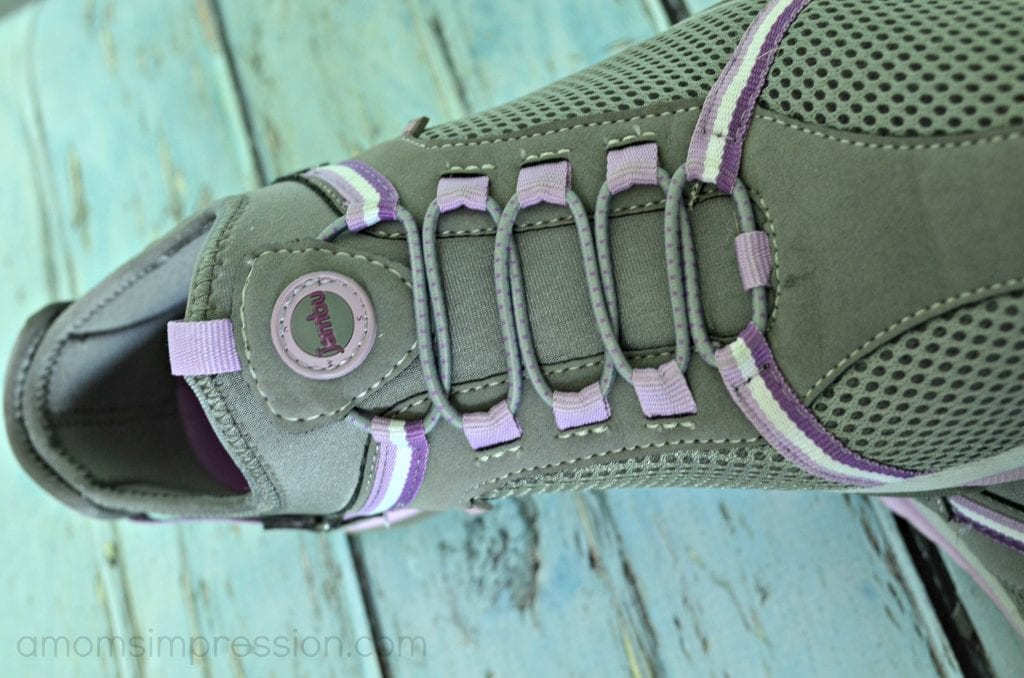 The Bianca shoe is now my new go-to shoe for the summer!  "This sport outdoor design is lightweight and flexible, delivering a natural range of motion with a comfortable insole built to withstand the wear and tear of a rough terrain. The slip-on sneaker is perfect for the city and the trails".  I have worn this shoe on really hot days, as well as with layers of socks with extreme comfort.  The mesh allows air to circulate allowing your foot to breathe and not sweat.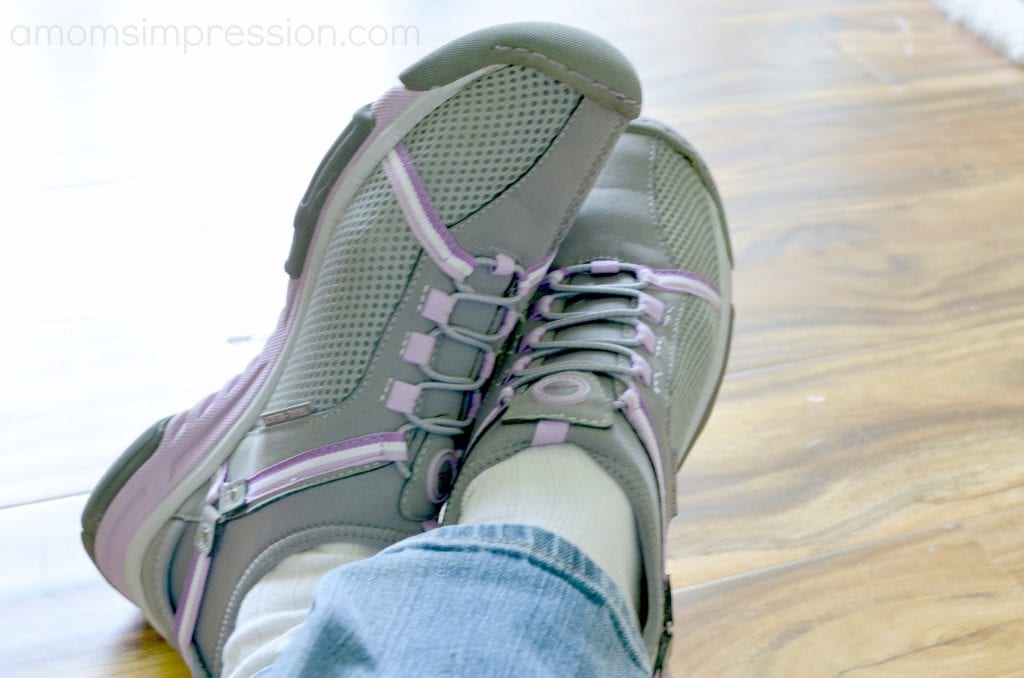 The Biana also comes in tan, navy, and charcoal and are very modern looking.  I can't tell you how many compliments I receive about them every time I put them on.  My husband even said he liked them, and that is saying something!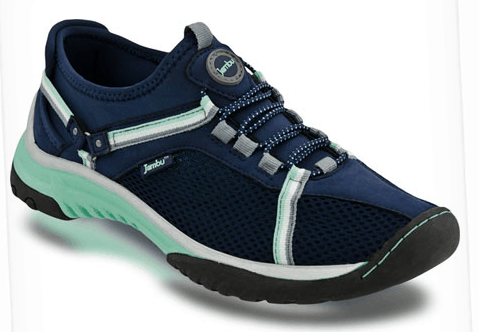 Jambu is an environmentally friendly shoe company that packs in a lot of style.  They make their shoes out of recycled rubber. Jambu footwear has many different styles of shoes to choose from.  From "bare feet" designs to a stylish dressy shoe, Jambu has a little of everything.  They even offer a vegan line of shoes where the entire line is 100% animal friendly. These styles also all come with an eco-friendly rubber outsole and a memory foam footbed. The vegan styles come in womens wedges, flats, mary janes, and sandals.  Jambu has branched out with a Men's line as well as Children's shoes.  
I love these boy's Squamata sport sandals: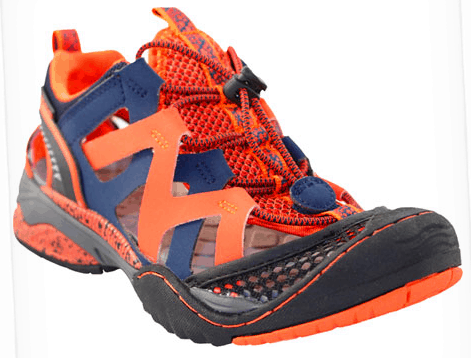 Be sure to check out www.Jambu.com for more amazing styles of environmentally friendly footwear!
 What shoes do you live in during the summer?