Easy Party Appetizer Recipes

The big games are upon us and I have been searching for some Easy Party Appetizer Recipes to make for my family and friends. Guacamole Mac Bites are a total crowd favorite appetizer during the football season and are so easy to make!
I'm going to be completely honest with you, I love to host and entertain, but I don't love to spend all of my time in the kitchen cooking and whipping up appetizers. So needless to say I'm always on the hunt for the perfect crowd favorite easy party appetizer recipes that everyone loves.
These guacamole mac bites are just that! I mean they are super easy to make, and you don't need to be a master chef to be able to whip them up, second they are really quick, so they are perfect for those last minute parties and get-togethers and, best of all they are mind-blowing good!
Because let's be honest they combine all the delicious things we all love: guacamole, mac and cheese, and bite-size food (between you and I bite size anything is a million times better!).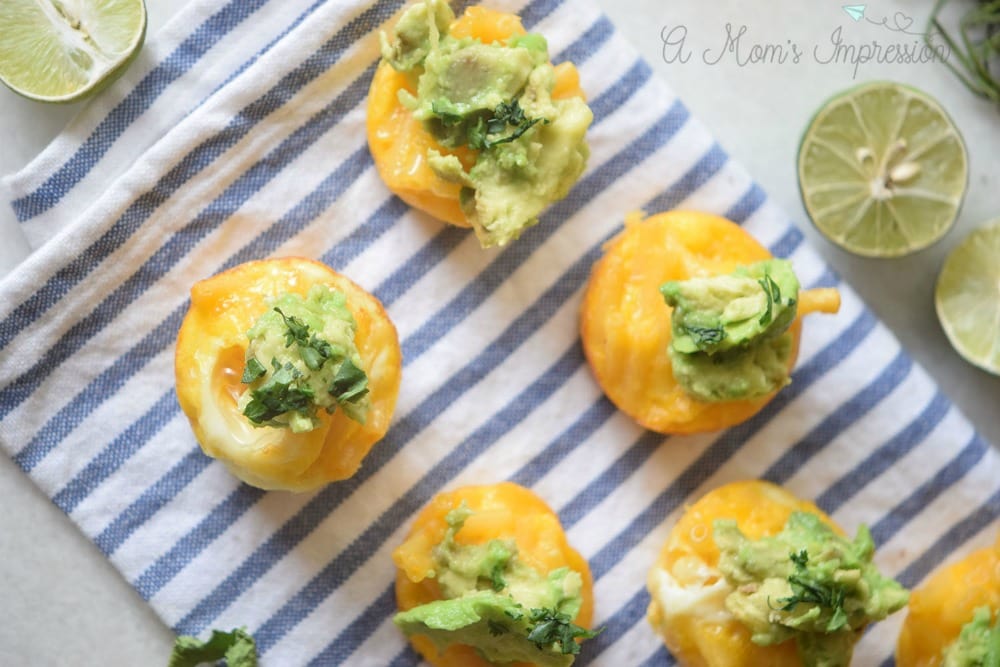 The cool and creamy guacamole goes great with the cheesy and melty mac and cheese, it's like an explosion of flavor and textures in the best possible way! Which means that you need to make a big batch because they fly off the table, and every single person would ask for the recipe (or for some extra if they don't like to cook).
For me, the secret is in making a really good and flavorful guacamole. Instead of going with only salt, pepper and lemon juice, take it up a notch with some coriander and garlic powder and top everything with some chive. Those little details are what elevate these guacamole mac bites to the next level of deliciousness.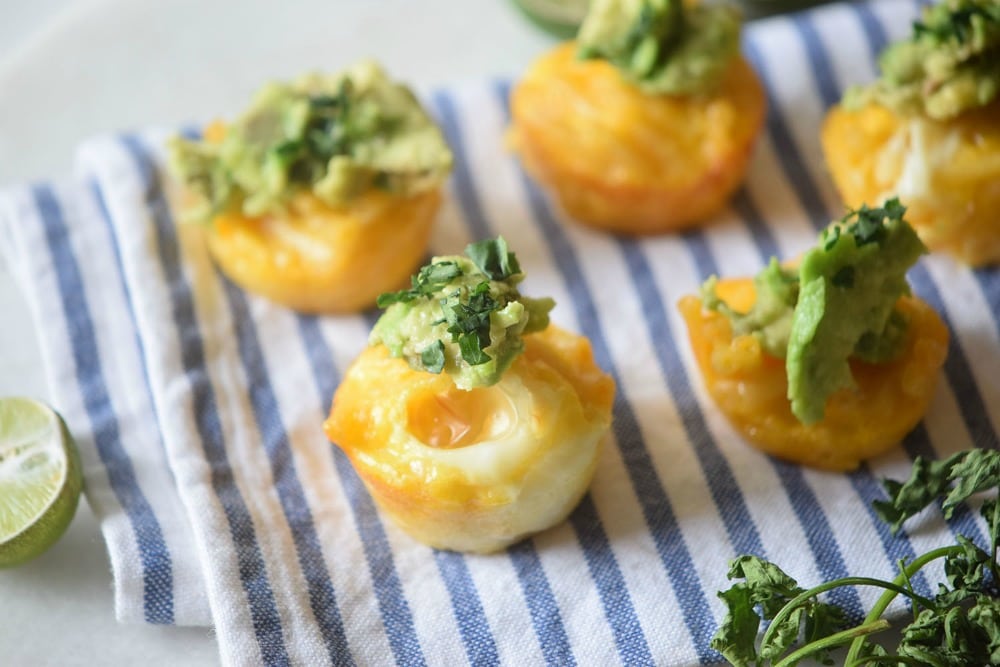 And while I go with homemade mac and cheese, if you are pinching minutes and don't have the time you can totally use the store-bought version.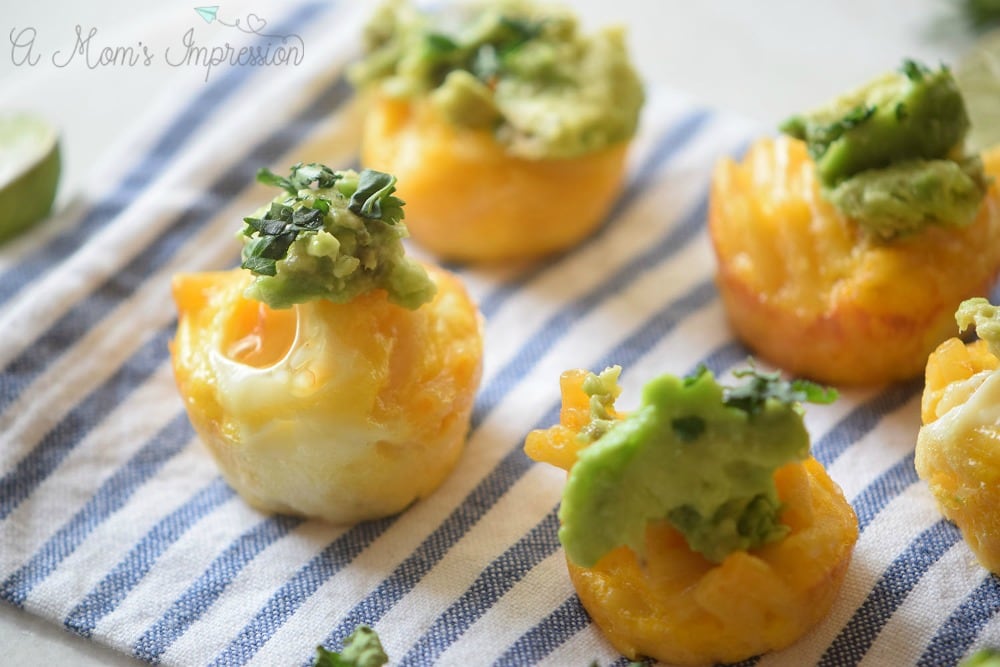 Ingredients
2 Cups macaroni
4 Cups water
1 Cup cheddar cheese
¼ Cup shredded mozzarella cheese
2 Tbsps olive oil
2 Avocados
¼ Cup chopped onion
¼ Cup chopped tomato
½ Lemon juiced
2 Tsps dried coriander
2 Tsps garlic powder
1 Tbsp chopped chive
Salt to taste
Directions
Preheat oven to 370F.
In a pot, pour the water, sprinkle salt, and place the pasta, cook as package instructed.
When al dente, turn off the heat, drain the water, stir in the cheeses (cheddar and mozzarella) and the olive oil.
While cooking the pasta, prepare the guacamole by blending the vegetables and seasonings (avocado, tomato, onion, lemon juice, coriander, and garlic). I love using a hand blender for this. Then, refrigerate.
Grease a muffin pan with cooking spray.
Fill with the pasta mix, transfer to the oven, and bake for 15 minutes or until the cheeses are completely melted.
Remove from the oven, top with the 1 tsp of guacamole sauce and chive
Serve and enjoy.

For more Easy Party Appetizer Recipes be sure to check out our Chicken and Cornbread Bites!