It's a new year and time to start thinking about little ways I can improve my health this year.  I feel pretty good about my gym routine, so naturally, the place to start cutting back is in my diet.  Making small little changes in the way we cook can make a big difference. One easy step you can take is oven baked chicken instead of traditional fried chicken. It tastes amazing and it will save you calories and fat grams. I've been on a hunt to find the best oven baked chicken recipes and finally decided to make my own simple version of oven baked parmesan crusted chicken.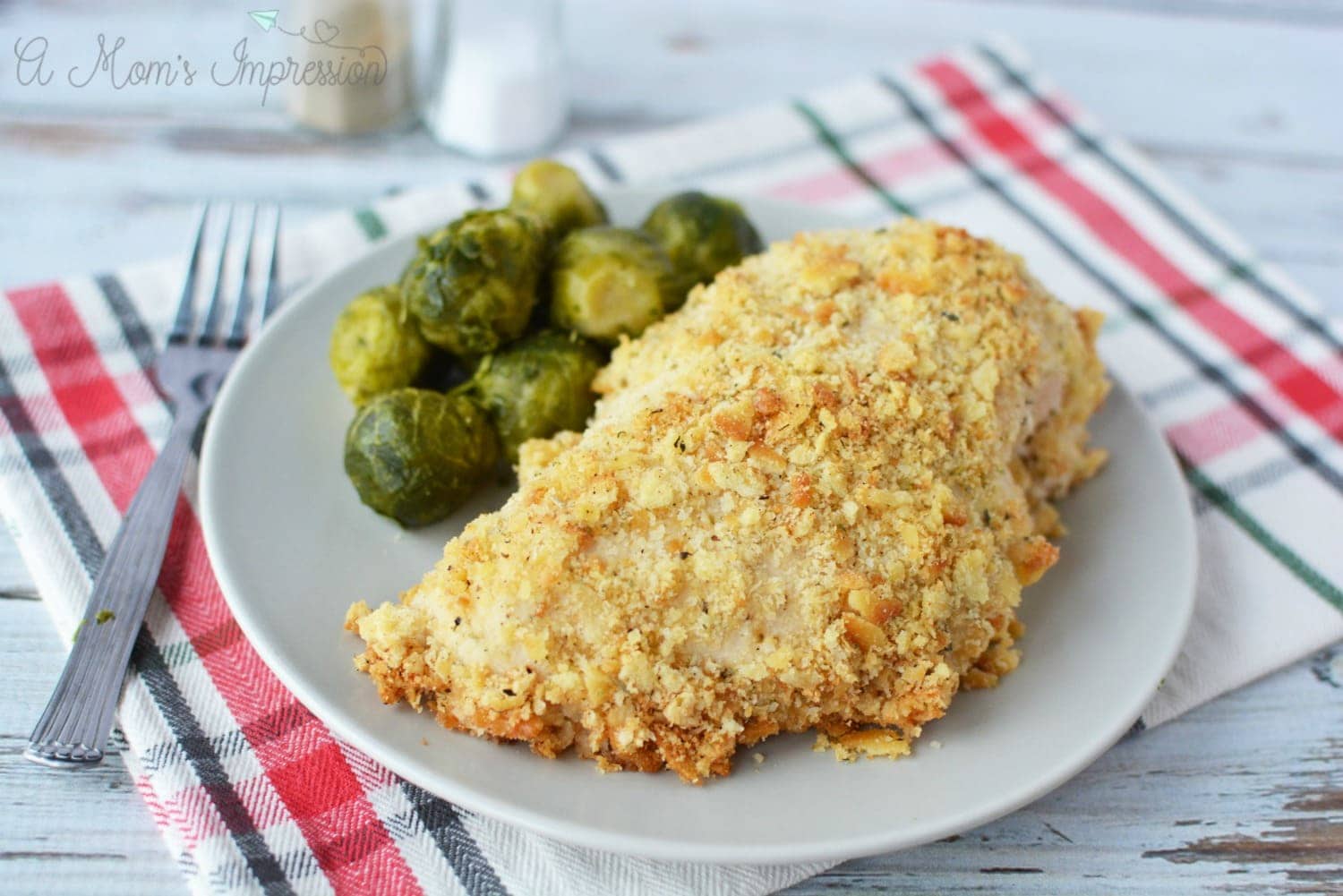 Parmesan Chicken
I have always loved parmesan chicken!   I consider it one of the best comfort food recipes and a staple recipe for my family.  My kids love it, my husband loves it, and I devour it. It is nice to have a recipe where I don't get groans from my family when they ask what's for dinner!
There are several ways you can prepare parmesan chicken, but the healthiest way is to bake it or make baked parmesan chicken fingers.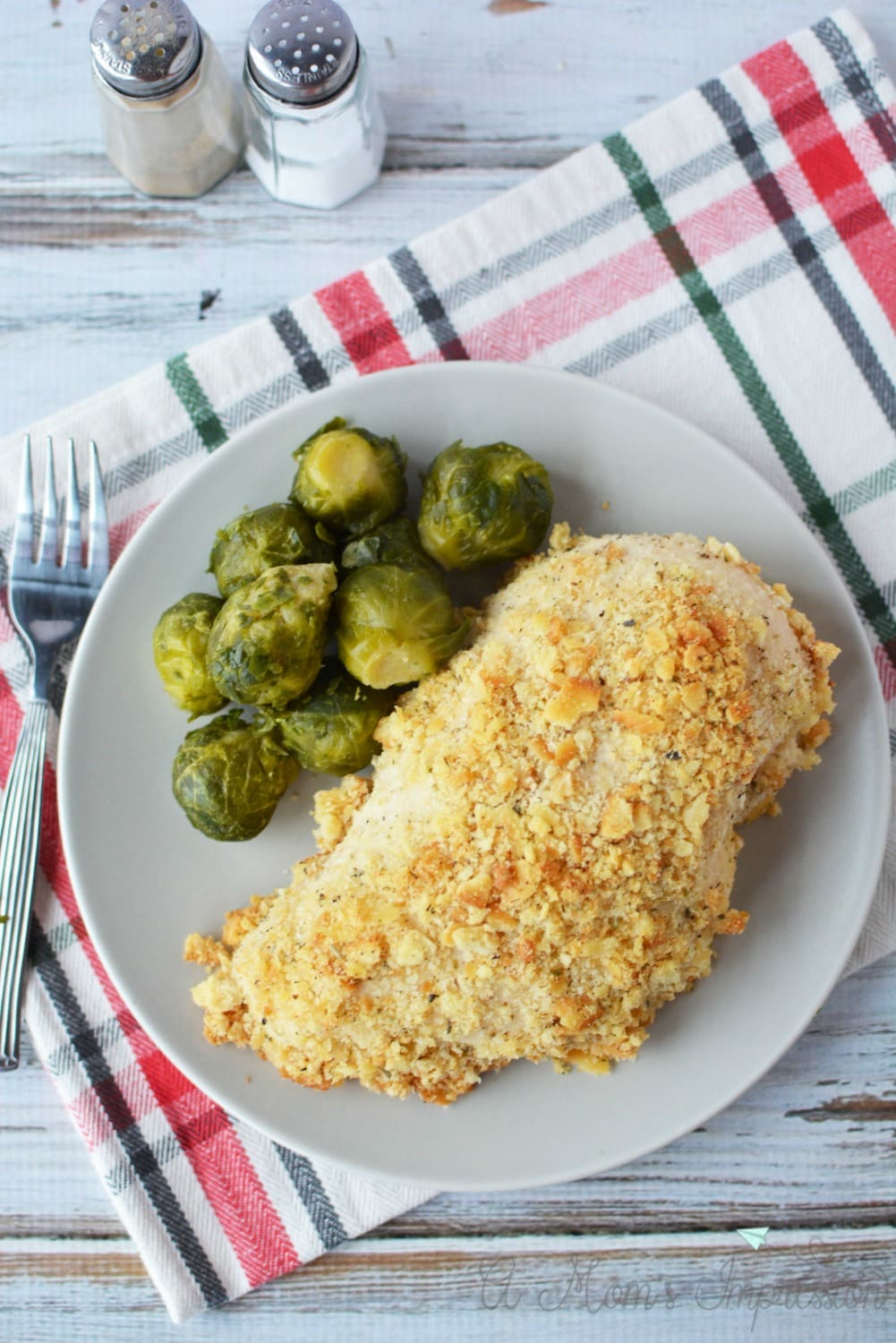 Oven Baked Parmesan Crusted Chicken
Ingredients
2 lbs chicken breast
2 cups crushed crackers
1 cup grated Parmesan cheese
1 tablespoon Italian seasoning
1 teaspoon onion powder
1 teaspoon garlic powder
salt and pepper
1/4 cup melted butter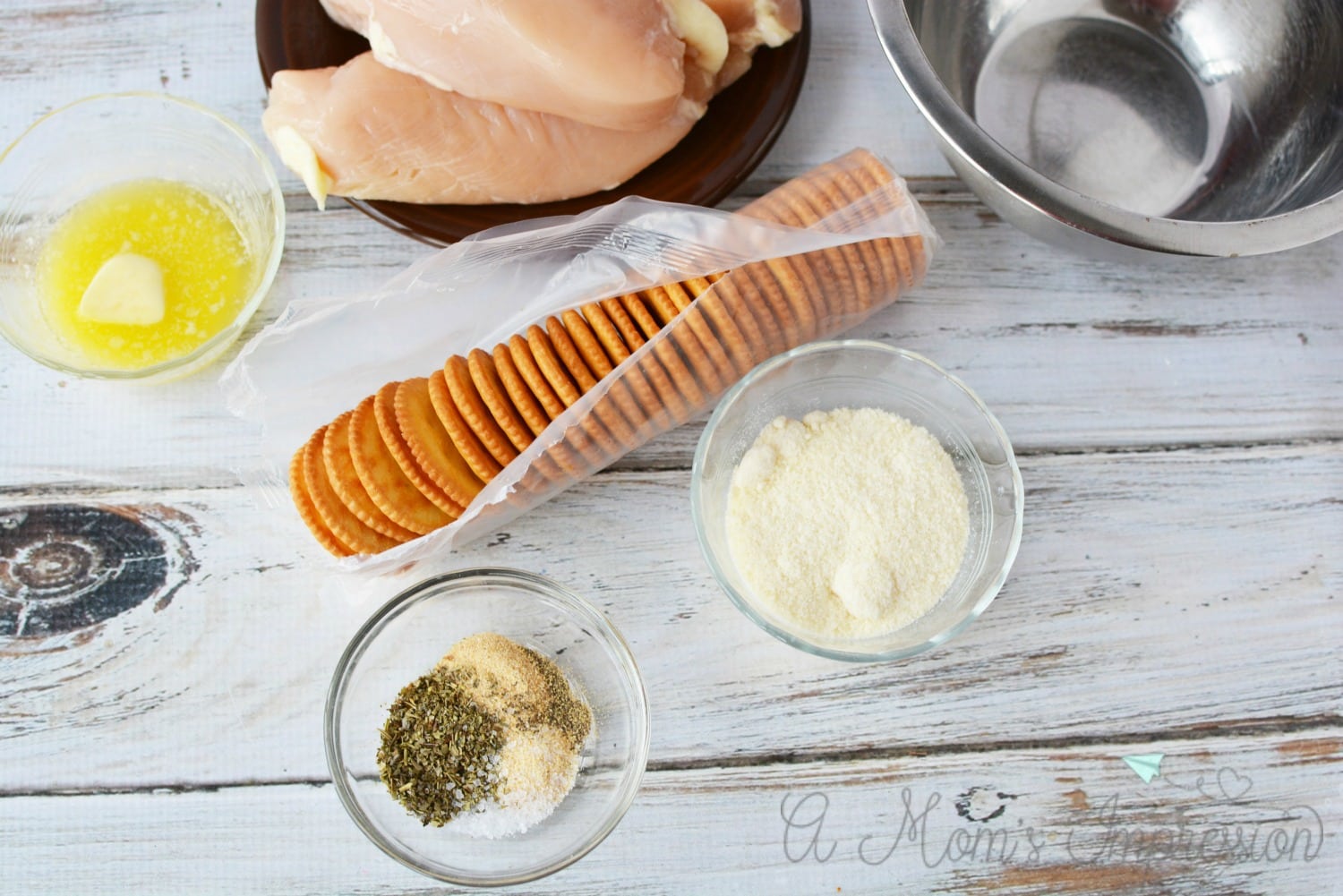 Directions
Preheat oven to 400 and grease a baking pan.
In a small mixing bowl add your crushed crackers, cheese and seasonings. Mix well and spread in the bottom of your baking pan. 
Coat one side of the chicken breast with melted butter and place, butter side down, into cracker mixture.
Coat the other side of chicken with butter and flip over so it's coated with crackers as well. Place into prepared pan.
Sprinkle any leftover crackers onto chicken before baking.
Cook for 25-30 minutes in the oven. Remove from oven, let sit for a few minutes before serving with a vegetable or salad. Be sure to check that your chicken has reached 165 degrees Fahrenheit. *Cooking will vary depending on the thickness of your chicken.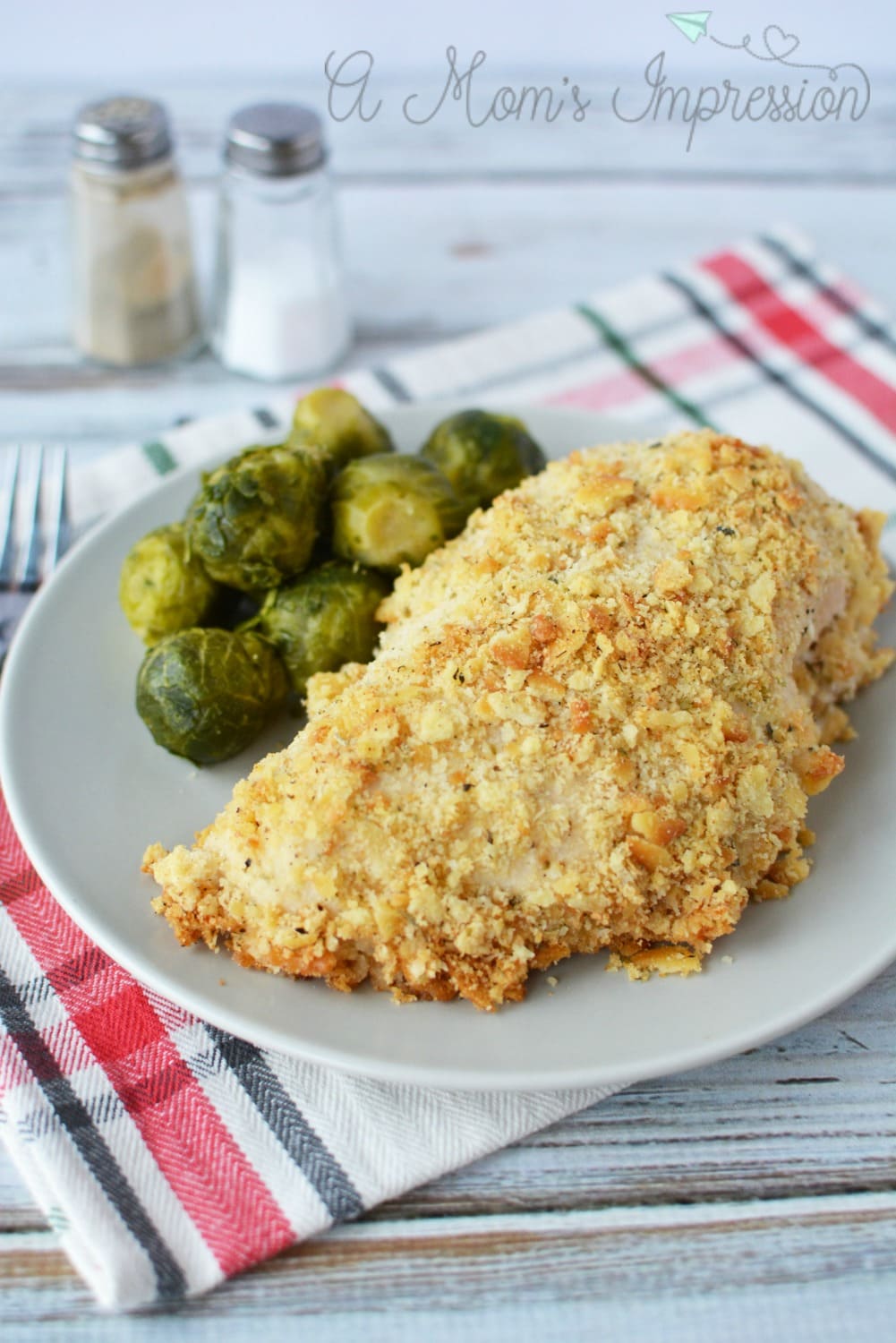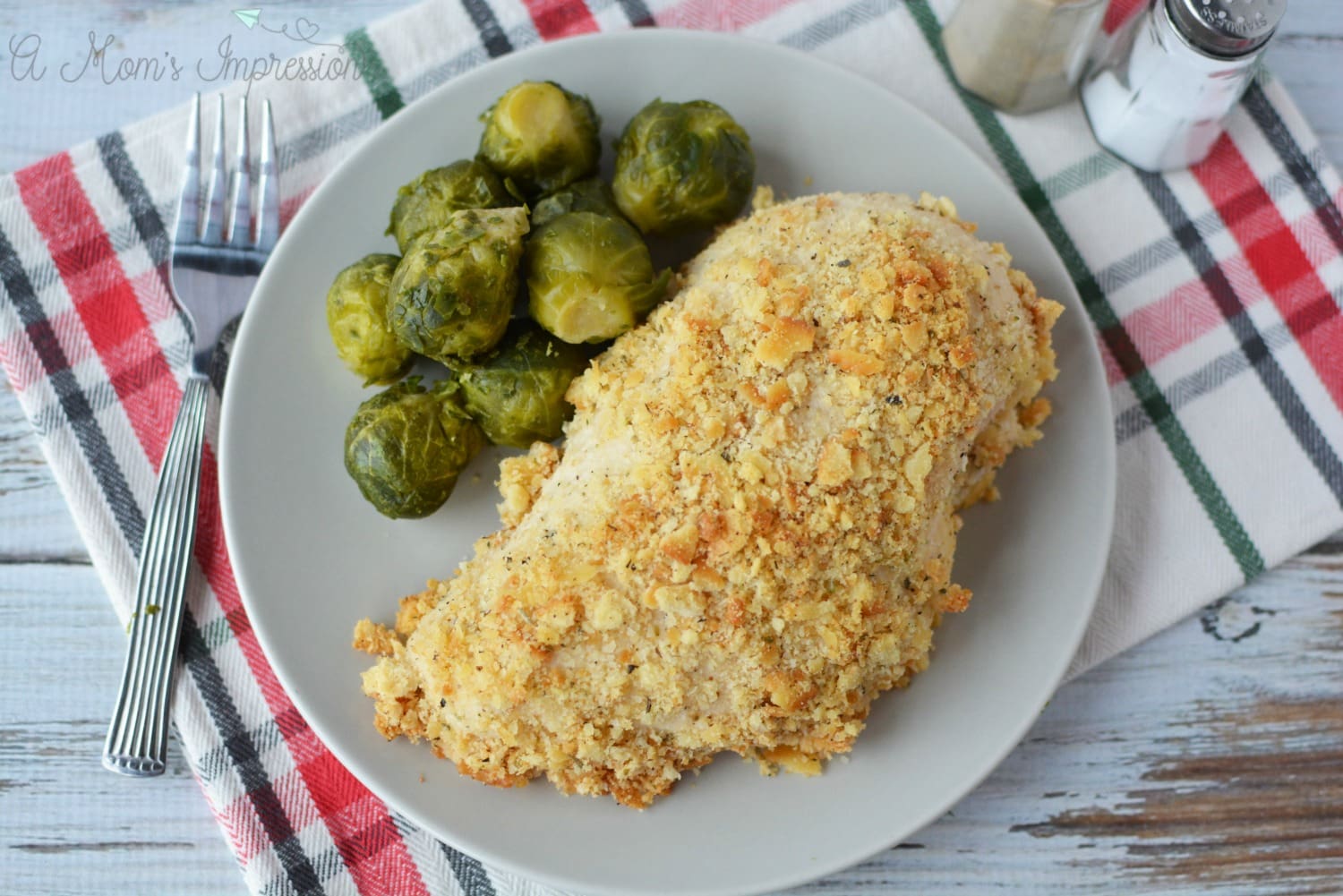 For another simple baked recipe be sure to check out our family
broiled salmon recipe
.  It is another great meal that my entire family loves and we eat at least once a month.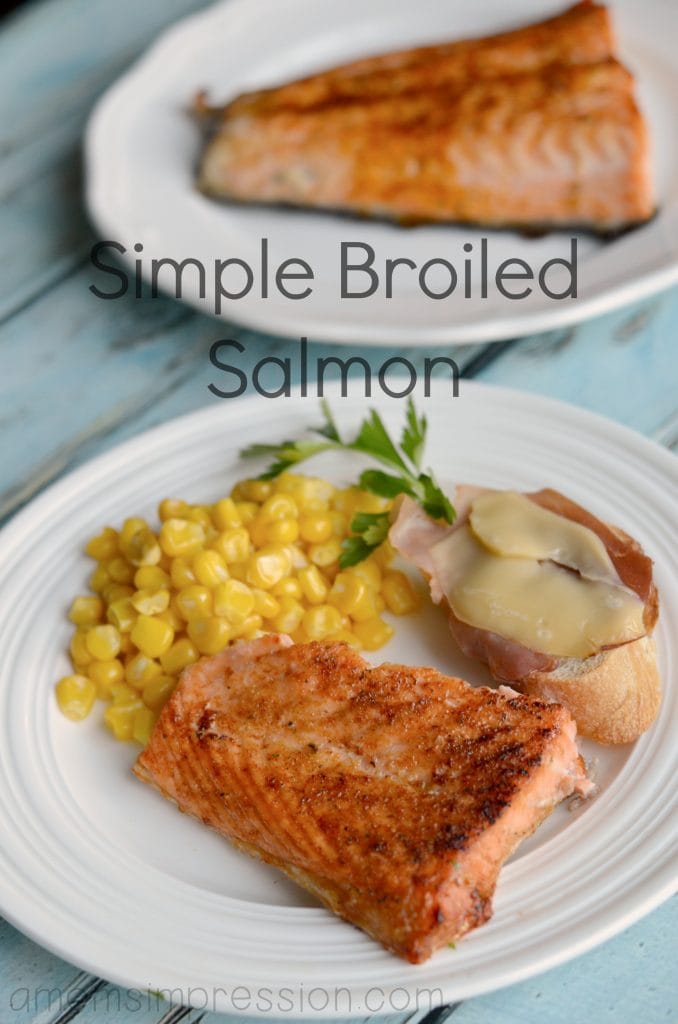 Pin for Later