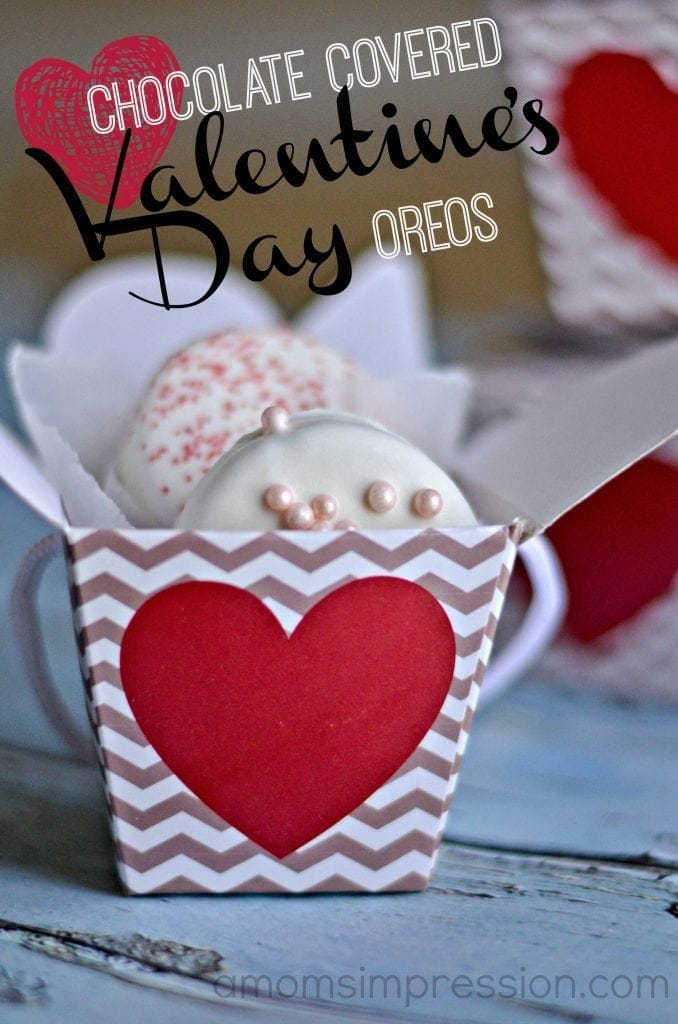 Having kids completely changed my view of Valentine's Day.  My husband and I decided long ago that we wouldn't celebrate it and instead do something special for each other a few time a year when we weren't expecting it, I love it!  I recieved flowers from him earlier this school year because I was so stressed out about all of my commitments.  Unexpected flowers more than make up for not celebrating Valentine's Day. When we had kids I realized that Valentine's Day is a lot more fun that I had originally thought.  I love making fun treats to give them or for them to pass out to their friends.  This year I wanted to make some kid-friendly Valentine's Day cookies that Jonah could bring to preschool.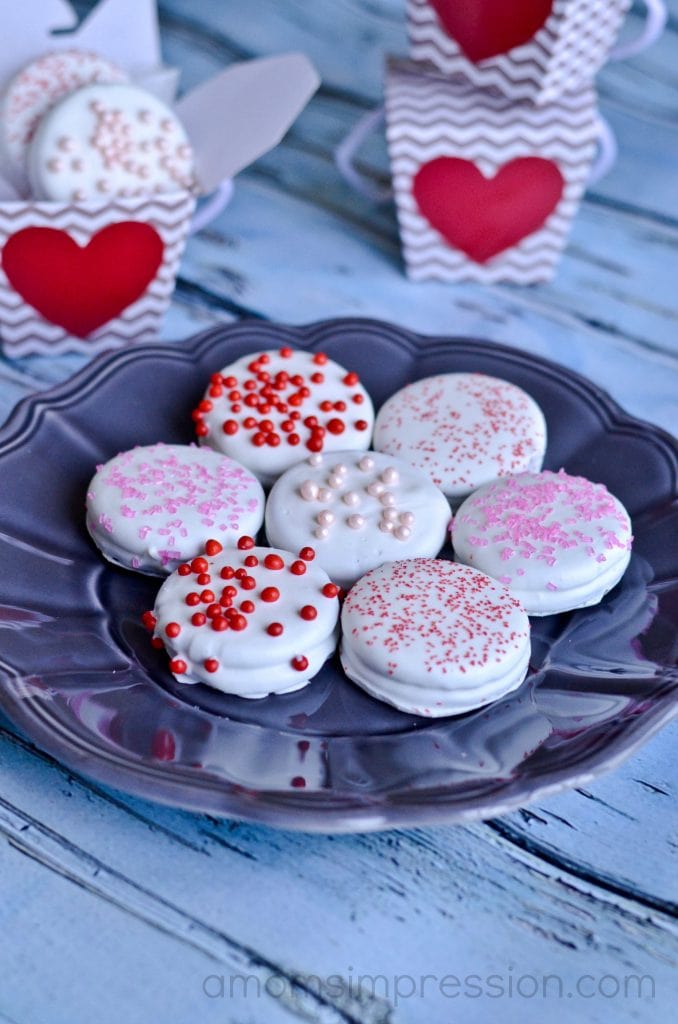 Of course, they had to be quick and easy because that is how I do things these days.  After a quick brainstorm and a look through my pantry, I decided that Chocolate Covered Valentine's Day Oreos were the perfect treat for the kids.  I gathered some fun Valentine's Day sprinkles, some white chocolate and my chocolate melter and got to work.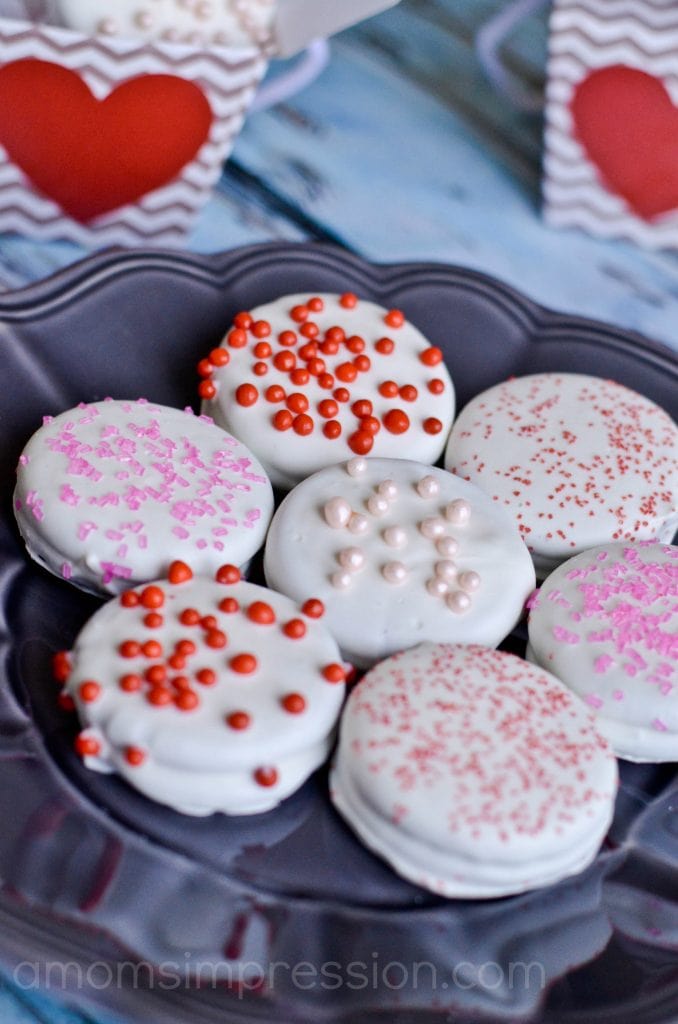 There isn't a recipe for this.  It was as simple as melting some chocolate, dipping an Oreo sandwich cooking in it, adding some sprinkles and letting them harden.  Really folks, it is that easy!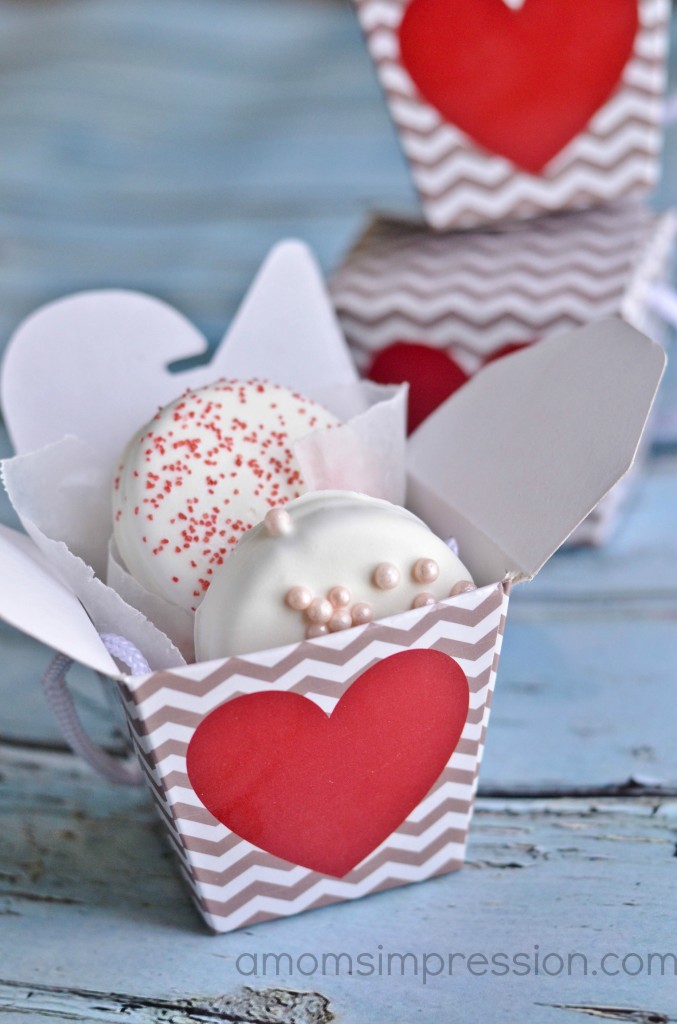 Of course with any present, its all in the presentation.  I found these adorable little chinese takeout containers at my local Jo-Ann Fabric stores on sale.  They are the perfect size for a couple of these yummy treats!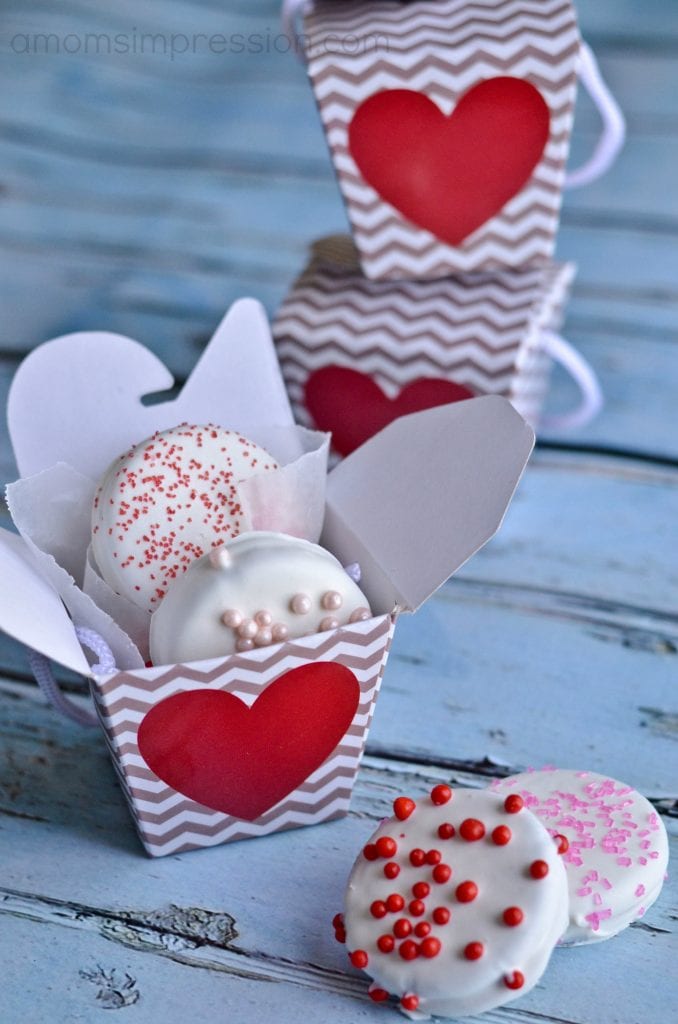 Up next we will be hand making our own little Valentine's Day Cards to go with the cookies!
What are your favorite Valentine's Day treats?