How to Make Homemade Gummy Candies
This post, Homemade Gummy Candies, contains affiliate links. Thank you for your support!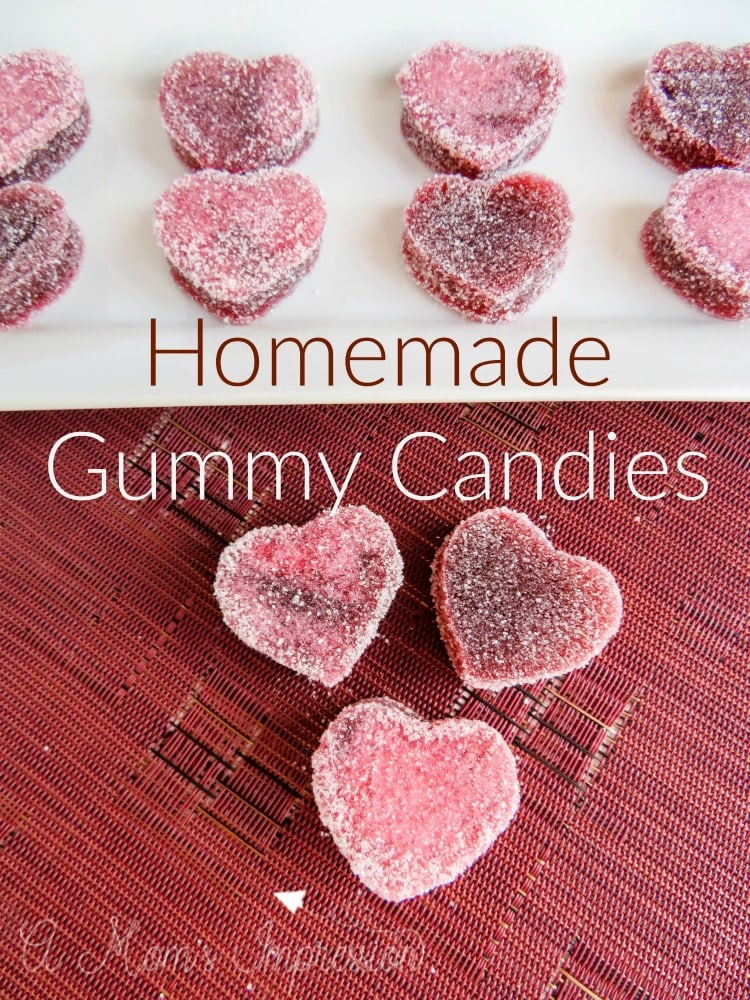 My kids and I love to make Homemade Gummy Candies especially around holidays. Taking the time to make homemade treats for family and friends is one way we like to celebrate.  For Valentine's Day we love making these homemade gummy candy hearts.  They are easy to make and everyone in the family can help.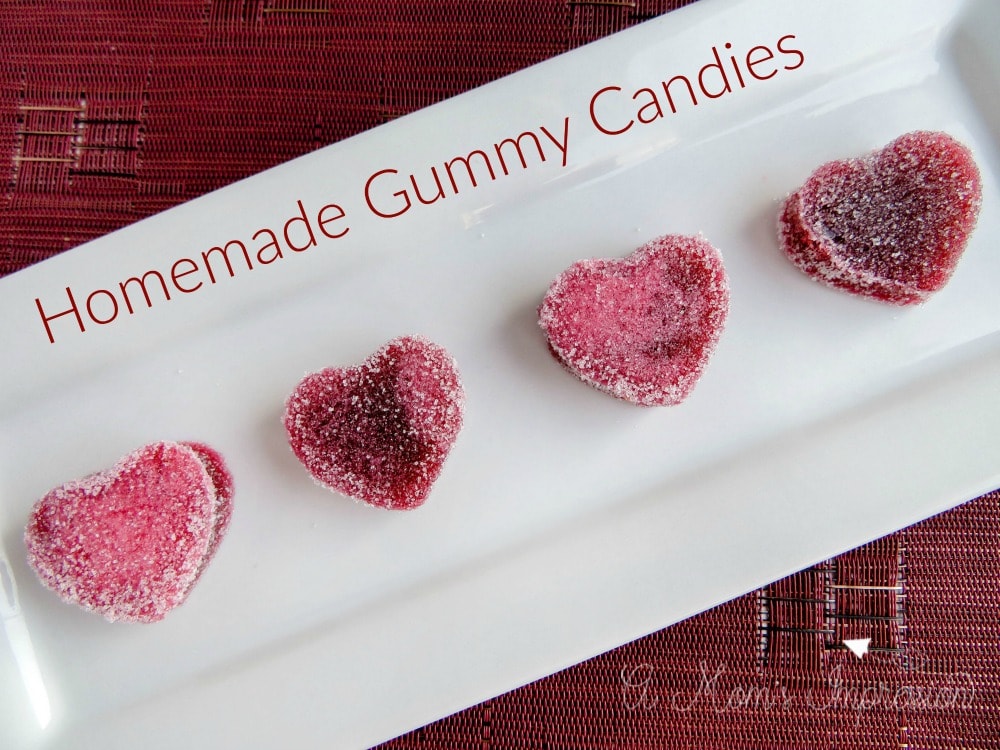 Homemade gummies are easier to make then you might think.  You just need a few things from your pantry.
What's Needed
1 ½ cups Applesauce
2 ¼ cup Sugar plus extra to roll gummy in
2- 3oz. Boxes of Black Cherry Jell-O (Any flavor will work)
2 packs of Unflavored Gelatin
Heart Cookie Cutter
Ateco Graduated Heart Cookie Cutters, Set of 6
Knox Gelatin, Unflavored, 32 Count, Net Wt 8-Ounce
Jell-O Gelatin Dessert, Cherry, 3-Ounce Boxes (Pack of 6)
&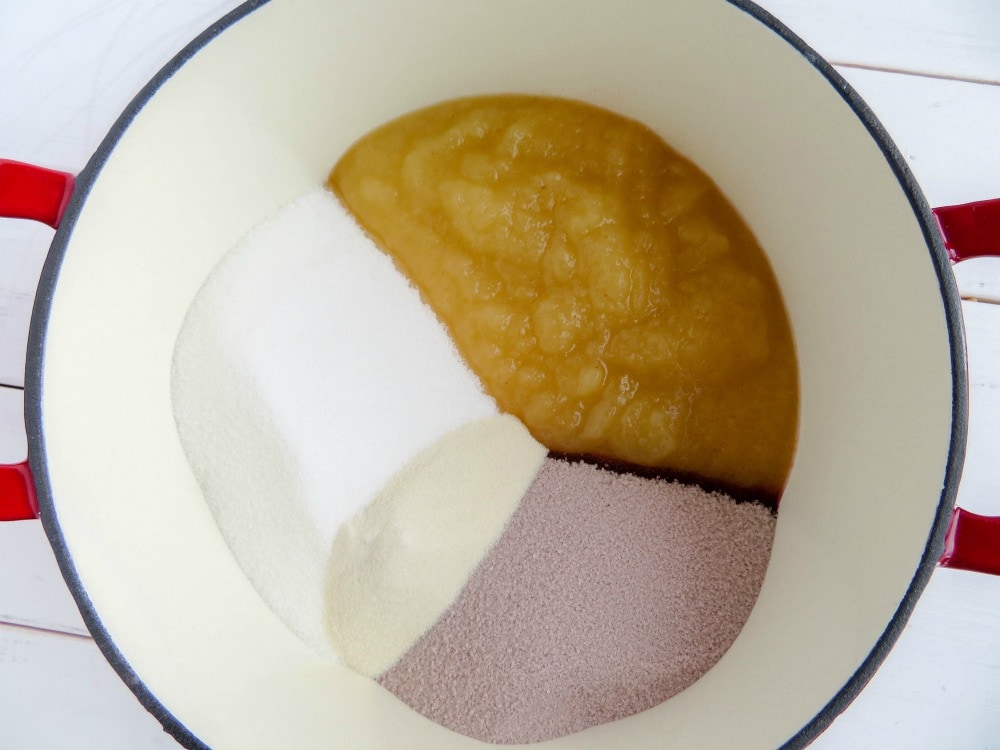 Directions
Mix all ingredients in a saucepan over Medium-High heat. Stir constantly until it reaches a boil. Let boil for one minute.

Remove from heat and pour into a parchment lined 13×9 baking dish. (This will allow for easier removal).

Place dish in refrigerator for about an hour or until set.
Once set, remove from pan and dust top with sugar.
Cut out heart shapes using your cookie cutter. After the first cut-out, dip cookie cutter in sugar before you cut-out the next one. (It won't stick to much if you do this).

Take the gummy heart and roll in sugar to coat the bottom and sides. Place on a parchment lined cookie sheet.

Store in an airtight container or serve immediately.
Enjoy!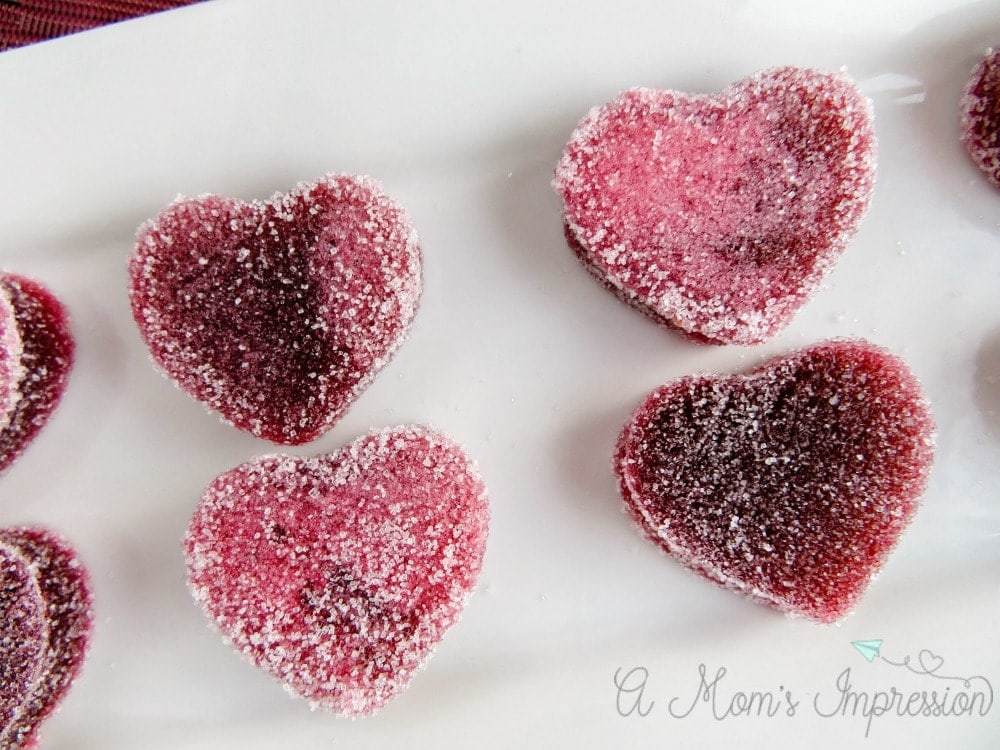 While these are perfect for Valentine's Day you can make homemade gummies for many different celebrations and holidays.  Think about all the different shapes you can make and different flavors of JELLO you can use!  The possibilities are endless.
Happy Valentine's Day!