Brought to you by Dr Pepper® and Eckrich®.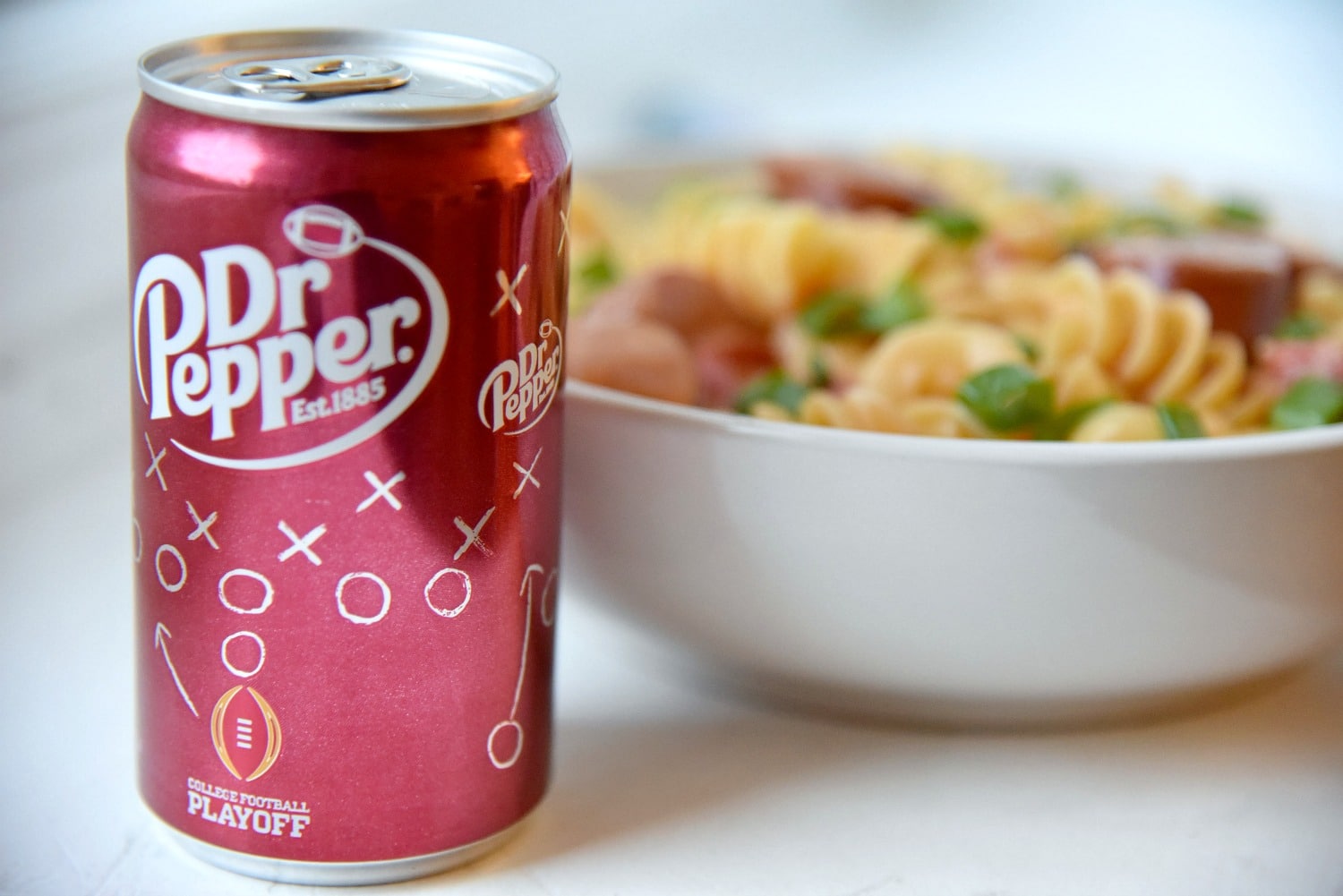 I look forward to football season every year.  It's somewhat of a bonding time for my family when the season starts up and we gather together on the weekends to watch. It started out being something my husband and I would do together, but now it has morphed into a family affair. My son is finally at the age where he wants to sit down with us and watch the games. It's a fun age, and I am glad that we are bonding over a little pigskin action. You can often find us on the couch cheering on our favorite college teams on Friday and Saturday nights.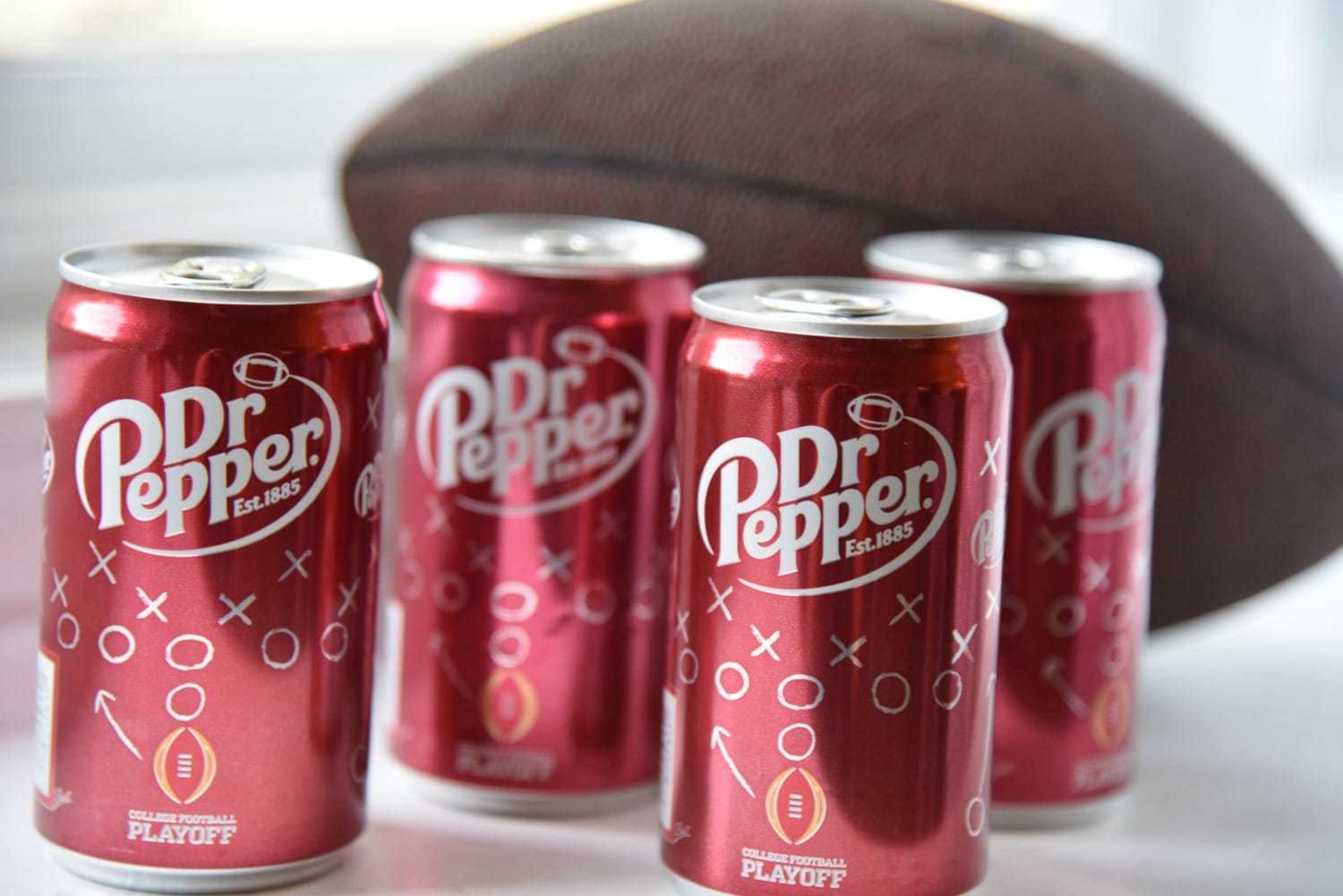 Football tailgating is the perfect fall activity.  When the weather starts getting a little chillier I start to crave comfort food.  The best comfort food, in my opinion, is pasta.  Pasta is perfect when feeding a hungry crowd or a lot of people during the big game because a little can go a long way.  When I was doing my weekly shopping at Meijer I picked up a package of Eckrich Smoked Sausage, that I found in the packaged meat aisle, and a 6 pack of Dr Pepper to make a delicious meal, perfect for the football crowd. Meijer is my one-stop shop, I love getting everything I need at one store.  Being a busy mom, traveling from store to store before a game doesn't interest me. At Meijer, I can grab food for a recipe, a tablecloth, a football for the kids to play with, and even a tailgate lawn chair, if I needed one, all in one place.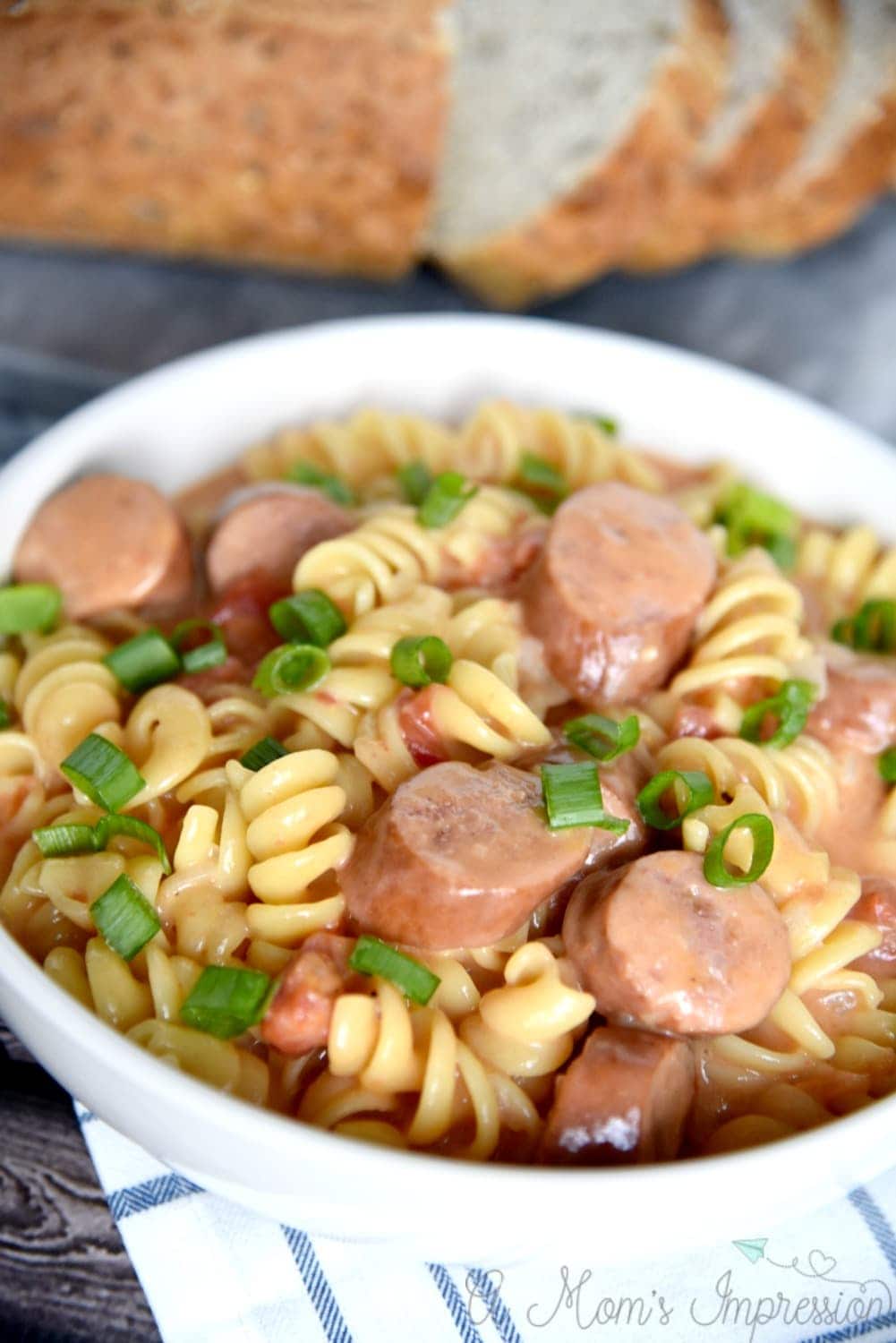 When I think of great recipes to tailgate with, I think about one pot meals. Many times when you are tailgating you have limited access to cooking utensils like burners.  This dish can be made in one pot and it makes enough to feed a crowd. The secret ingredient is the Eckrich Smoked Sausage. Eckrich Smoked Sausage is naturally hardwood smoked and crafted with just the right blend of spices for a truly rich, savory taste. Paired with a nice cold glass of the drink fans crave, Dr Pepper, and you have the perfect complement to tailgating and homegating events during the college football season. You can find Eckrich Smoked Sausage on the packaged meat aisle and Dr Pepper on the soda aisle at Meijer.

Cheesy Pasta with Smoked Sausage
Ingredients
Eckrich Smoked Sausage 14oz.
1 tbsp olive oil
1 small sweet onion diced
2 cloves minced garlic
2 cups chicken stock
1 (14 oz) can diced tomatoes
½ cup milk
8 oz fusilli pasta, dry
½ teaspoon salt
1/2 teaspoon freshly ground black pepper
2 cups shredded cheddar cheese
¼teaspoon  red pepper flakes
green onions chopped (garnish)
Directions
Heat olive oil in a large cooking pot over medium heat. Slice Eckrich Smoked Sausage 14oz and add to pot.
Add onions and cook for 6 minutes. Add garlic, salt, pepper, red pepper flakes and continue to cook for an additional 2-3 minutes.

Pour chicken stock, tomatoes, milk, and dry pasta into the pot. Allow mixture to come to a boil and then lower heat to your low setting.  Cover with lid and cook for 15 minutes until pasta is cooked through.

Add your cheese in small amounts and stir until incorporated into the sauce.
Garnish with chopped green onions and enjoy.
Serves 4-6, double it for a large crowd!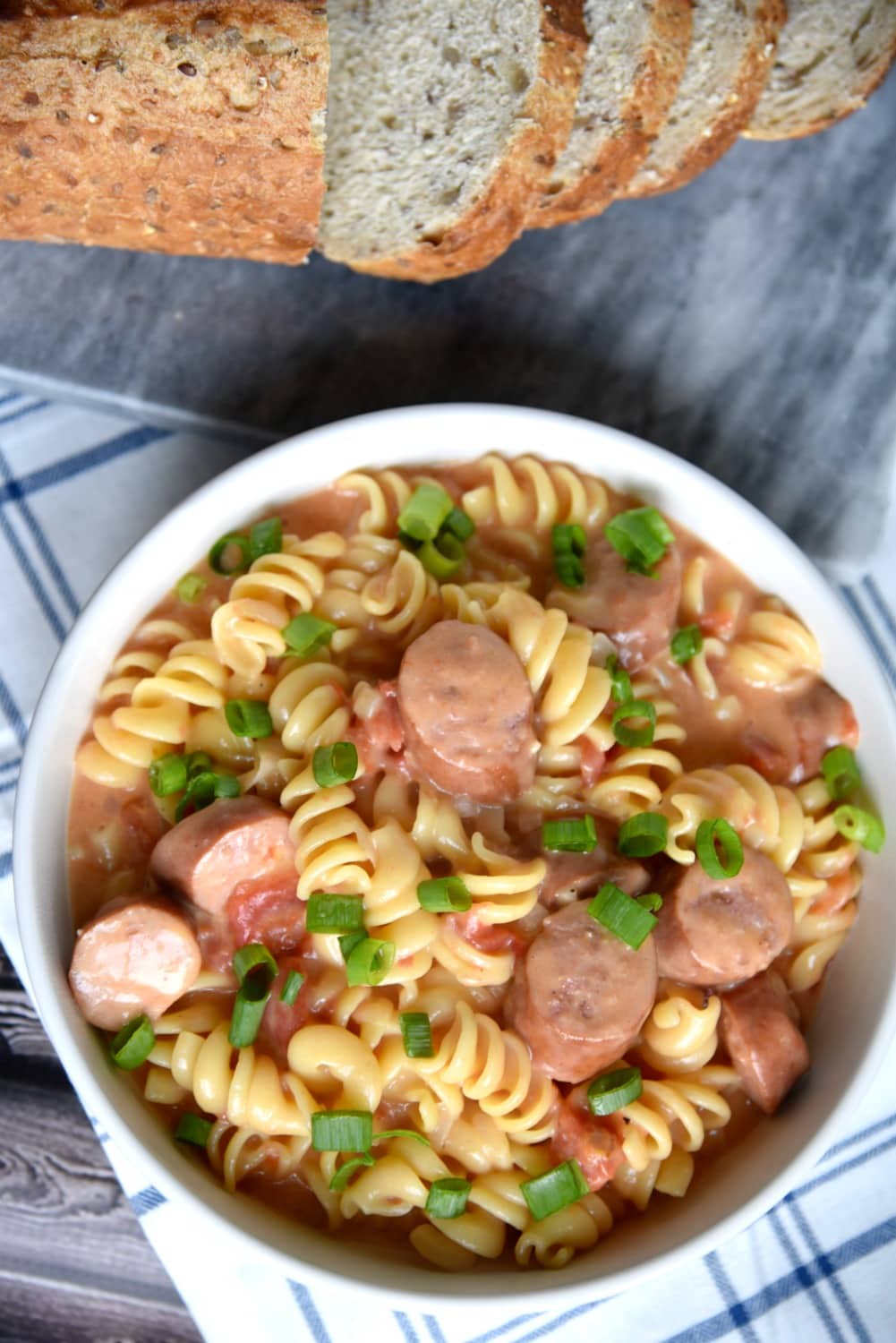 My kids love this pasta!  It makes me feel incredible when I can make one dish that the entire family loves to eat.  The smoked sausage gives it just the right amount of smokiness and the cheese makes it rich enough for the kids. One pot meals mean less cleanup, making this mom even happier, and more time to enjoy the game and less time in the kitchen!
Tailgating doesn't have to mean missing out on all the football action.  Stock up on Eckrich Smoked Sausage and Dr Pepper on your next trip to Meijer.
Save on Eckrich Smoked Sausage and Dr Pepper at Meijer
mPerks members, be sure to visit the mPerks web page to receive a $2 off coupon with the purchase of one (1) Eckrich Smoked Sausage (10-14oz) and one (1) pack of Dr Pepper 12oz. bottles or 7.5oz. cans (regular or diet).